Greeting food lover,
The mayority of Indonesian people like sambal / chili sauce,chili sauce is a complement to eating,as people say >it is incomplete if you eat without using chili<, of course for these who like sambal as a complementary meal such as when eating meat balls,eating pempek and other.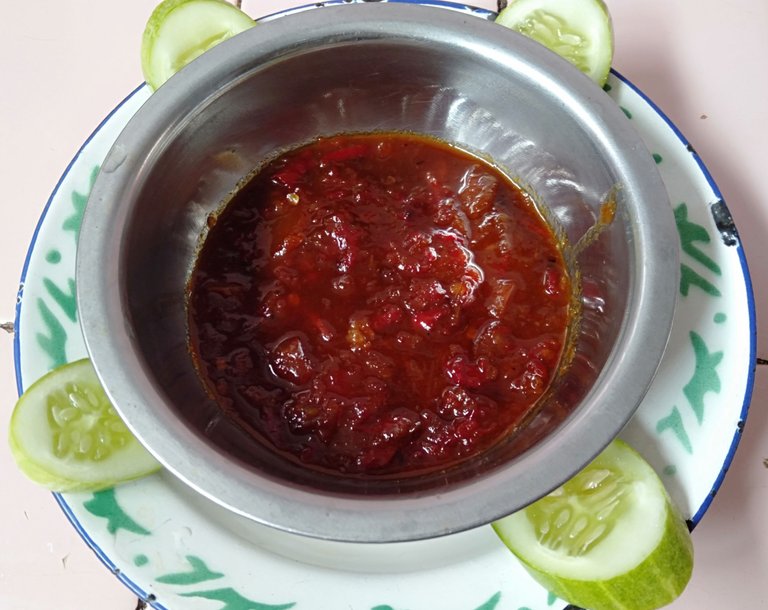 The main this is when you eat rice are the main thing in the Sunda area ,eating rice usually with vegetable salad, vegetable tamarind of fried chicken it best suited with sambal/chili sauce.
Indonesia has many types of special sambal/chili sauce in various Regions, not only spicy chili sauce but each has its own distintive taste such as >dabu-dabu sauce,soy sauce,pecel sauce,matah chili sauce, and others.
The sambal that I will make is the tomato sauce with terasi, terasi or the shimp paste sauce is well know,one of wich is in the West Java area and taste.
Terasi/ shimp paste sauce,has distinctive aroma and taste .
Terasi it self is a cooking spice made from fermented small shrimp.
As for the ingredient used,the relative mount depend on the volume of the sambal. I use the sambal ingredients like.
1 tomato
3 red chilies
3 onions
2 garkic
8 cayenne pepper
20 gram of brown sugar
1 pack of terasi/shrimp paste
Salt, seasoning to taste
100 grams water.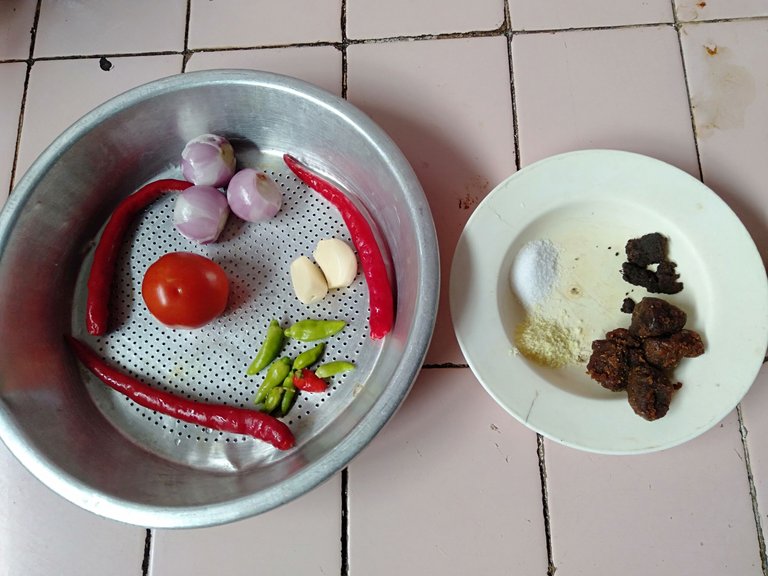 The cooking process
Step 1, wash first,the ingredient are cut to make it easier to mask.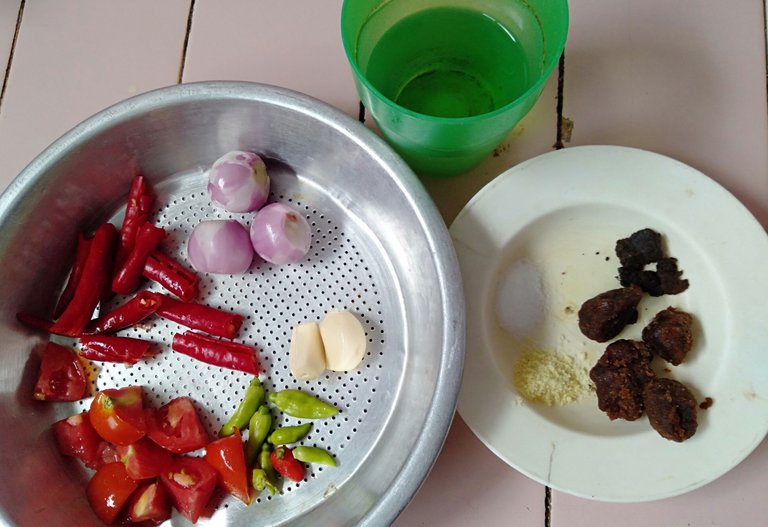 Step 2,fry shallots,garlic,shrimp paste/terasi,tomatoes,red chilies,cayenne pepper,half cooked enough .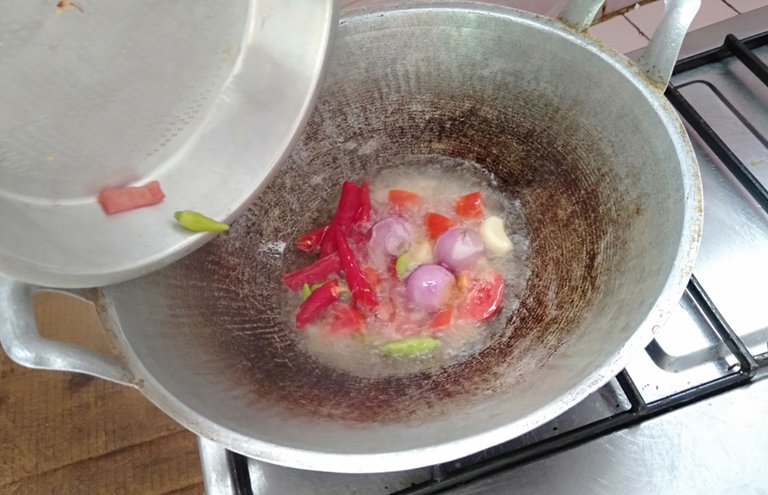 Step 3,then the ingredient that have been fried half-baled are fired to burn the using traditional tools with uleg.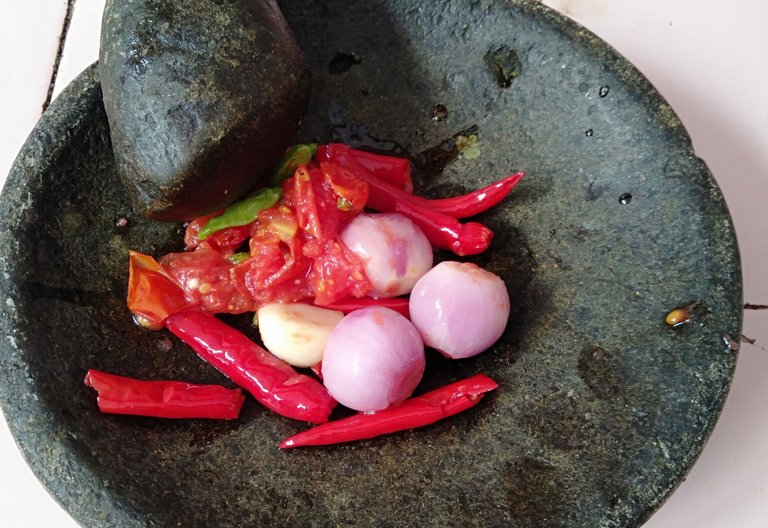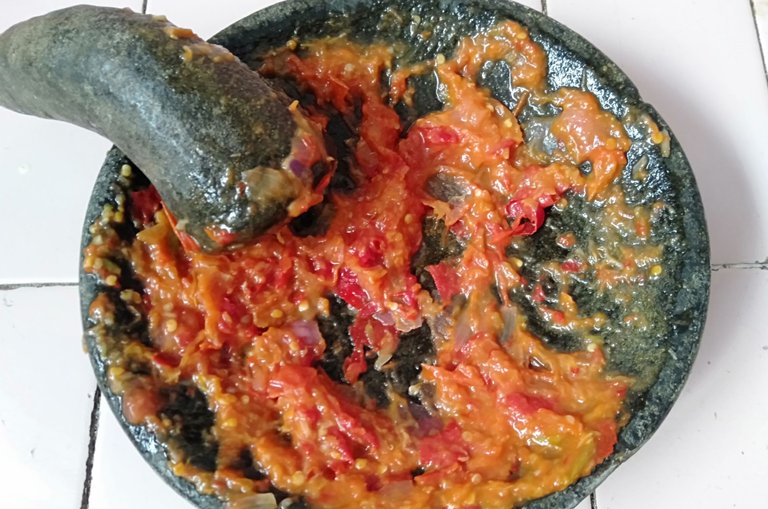 Step 4,the ingredient that have been mashed and then fried are stirred again,then add a little add brown sugar,stir,add salt,seasoning,stir until the water shrinks. Then lift,the color of the sambal is slightly browniss there is a lot of brown sugar.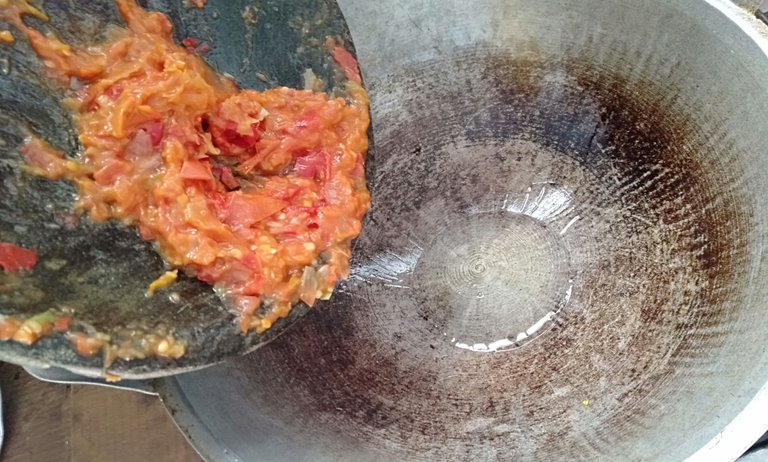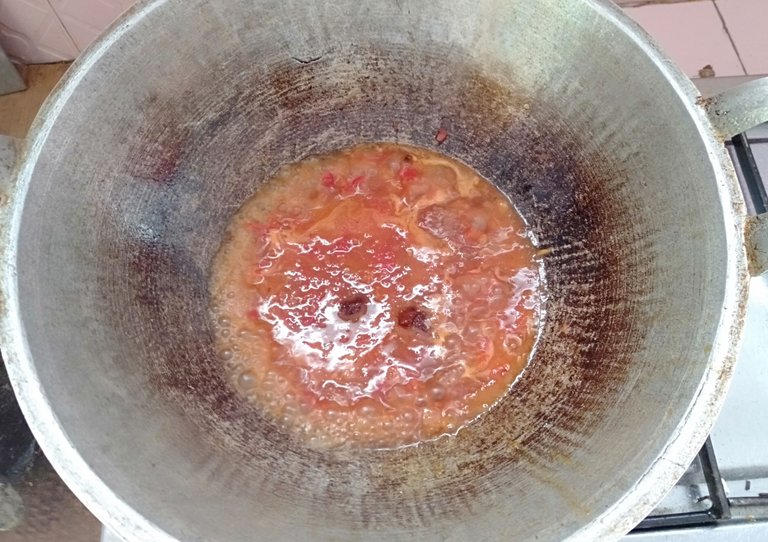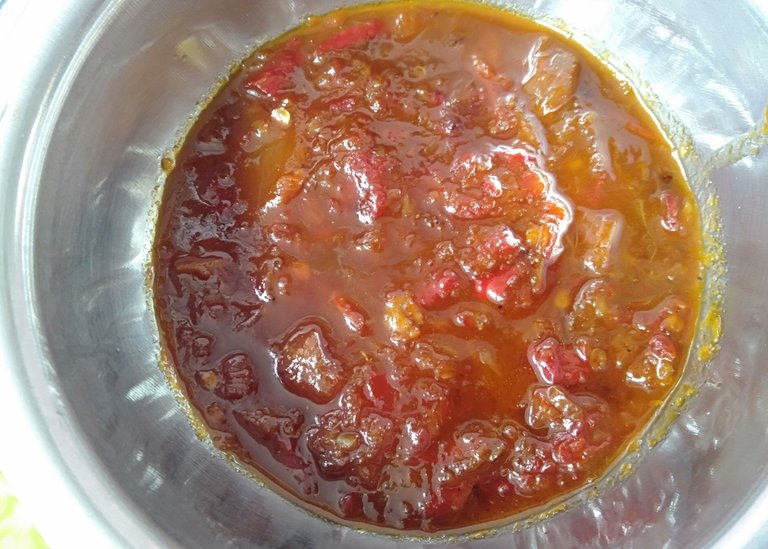 Thank you.
---