It has been non-stop cooking ever since our city is in Movement Control Order to decrease the spread of Covid19. Then, when the cases hit all time high of 9k plus, our government declared a lockdown from 1st June until 14th June. Initially, I was sick of my own food, you know, you get so accustomed with all the seasonings you yourself used, you no longer find your own food interesting. Hope this does not only happen to me. These few days, even the kids start to get bored of eating rice. Yes, I cook rice often, with dishes of meat and vegetables. We wanted a change tonight. But, I did not feel like going out to buy. I had an idea and when I announced the food, everyone got thrilled. It was just a simple....
Classic Tuna Sandwich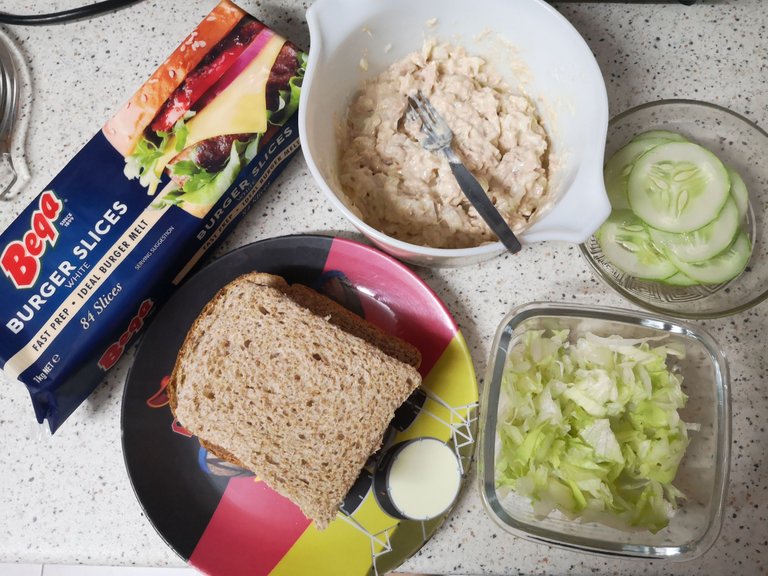 I was happy when everyone agreed to eat tuna sandwich because I felt a little tired actually, really did not feel like cooking anymore for today - just want to rest. This is a no brained recipe, I guess most poeple will know how to make, I even wonder will this blog bored you. =p As you can see from the photo above, I had lettuce, cucumber, bread, cheese, tuna in mayonnaise. All you need to do was to layer then one by one on the bread, then voila, dinner was served.
Prepare the tuna spread
Often, when comes to making tuna sandwich, I prefer to use tuna chunks in water. However, this time, I had tuna in olive oil.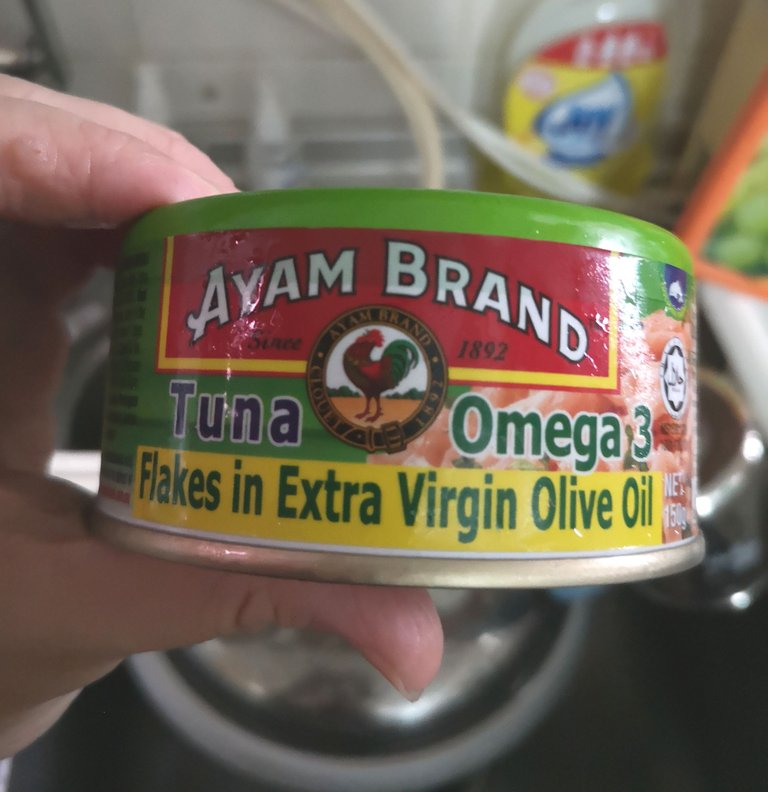 Some people advise to not use the oil but I tried discarding the oil end up the sandwich quite dry. I tried using the oil this time. Pour the tuna into a mixing bowl and add two tablespoons of mayonnaise.
I sliced thinly one yellow onion and added into the tuna as well. This really made the whole tuna spread very yummy. Season with a bit of pepper. I did not add salt anymore because I think the tuna had some salt in it in the process of canning?
Once the tuna spread was ready, everything else was easy peasy. Slice the cucumber, prepare the lettuce and cut off the skin of the bread. I liked to do that for sandwiches to make them restaurant standard. Lol...
Onto the stacking ingredients
For us, we were used to spreading the tuna first, followed by lettuce and then cucumber and then cheese. If we have tomatoes then they went on top of the cheese but I did not have this time. Is there a standard way of stacking the ingredients?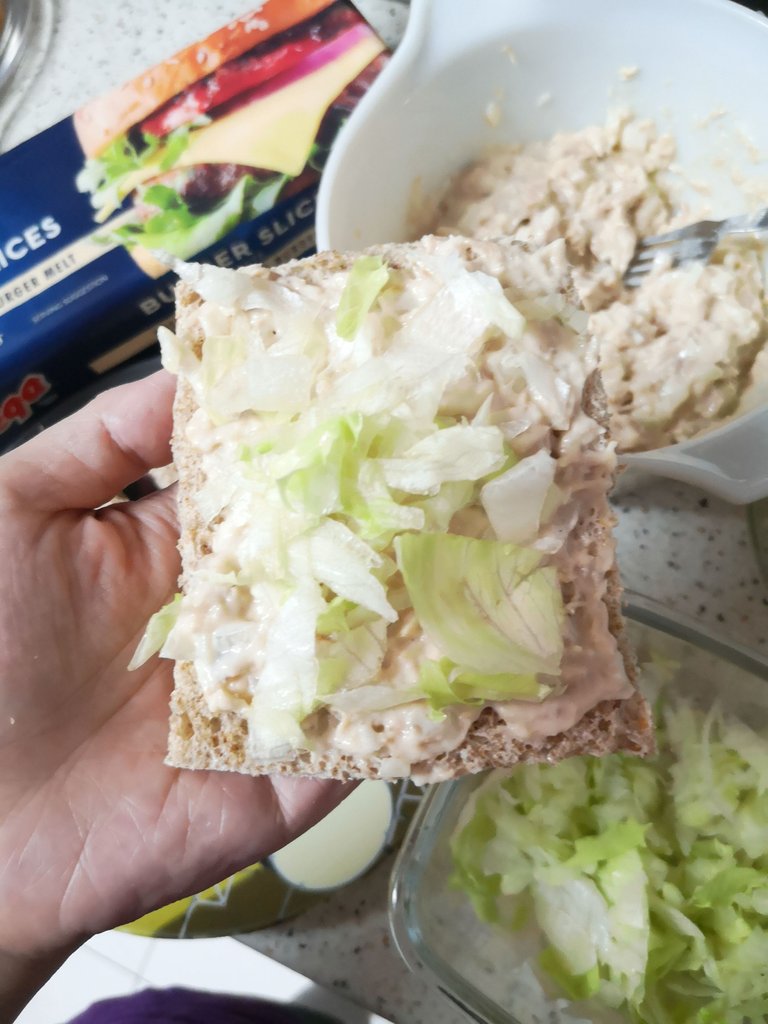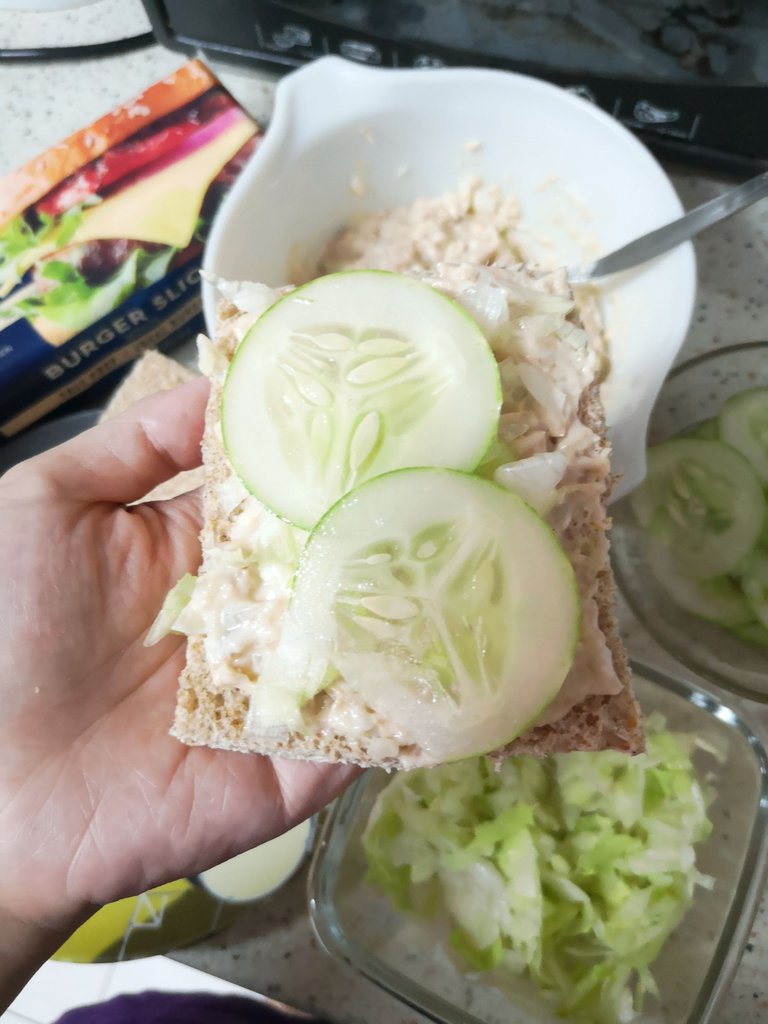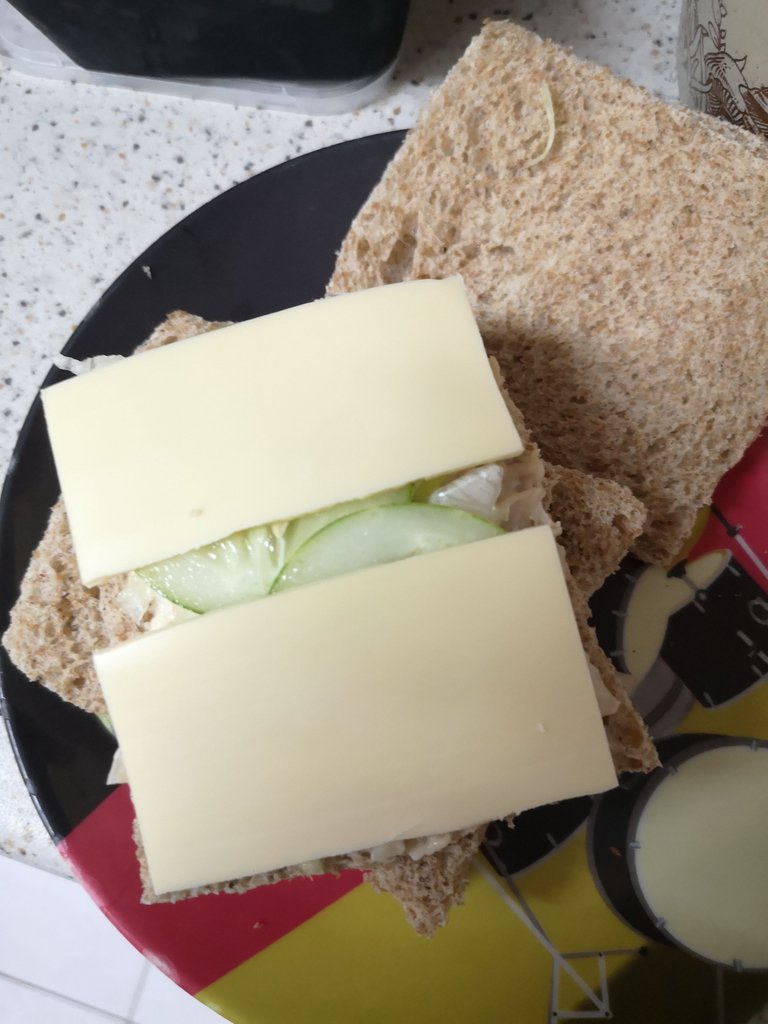 When the stacking was done, cut the sandwich into your desired shape. I love triangles sandwich, classy but the boys preferred rectangles. So, let it be rectangles then.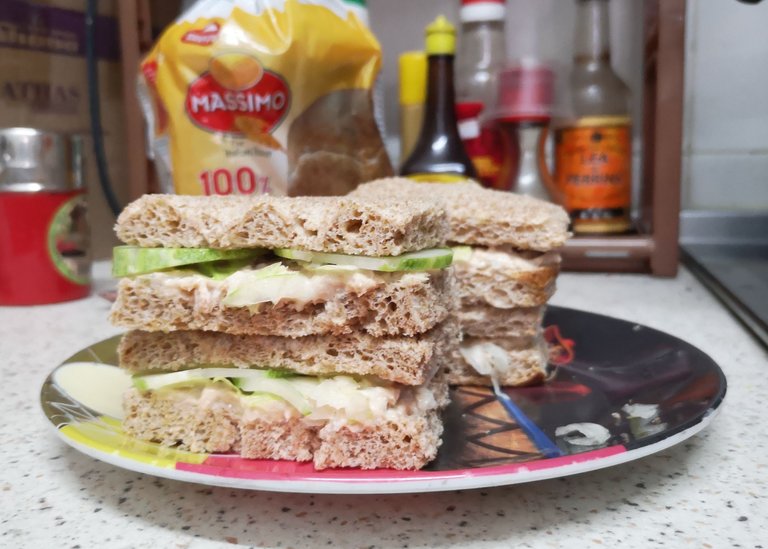 ---
We ended our dinner with a cup of hot chocolate for me, husband and eldest son and a cup of milk for the youngest. Simple dinner but our hearts were full.
Thank you for reading my simple food corner. Hope this blog finds you well.
❤️Love from me❤️