Yesterday, I blogged about going to my aunt's place for lunch plus packed back the food home for the family. But the amount was so huge, we didn't manage to finish especially the 'wonton' dish. If you missed the blog, you may refer it here if you are interested. So, what did I do for the remainder 'wonton' soup?
---
Glass Noodle Wonton Soup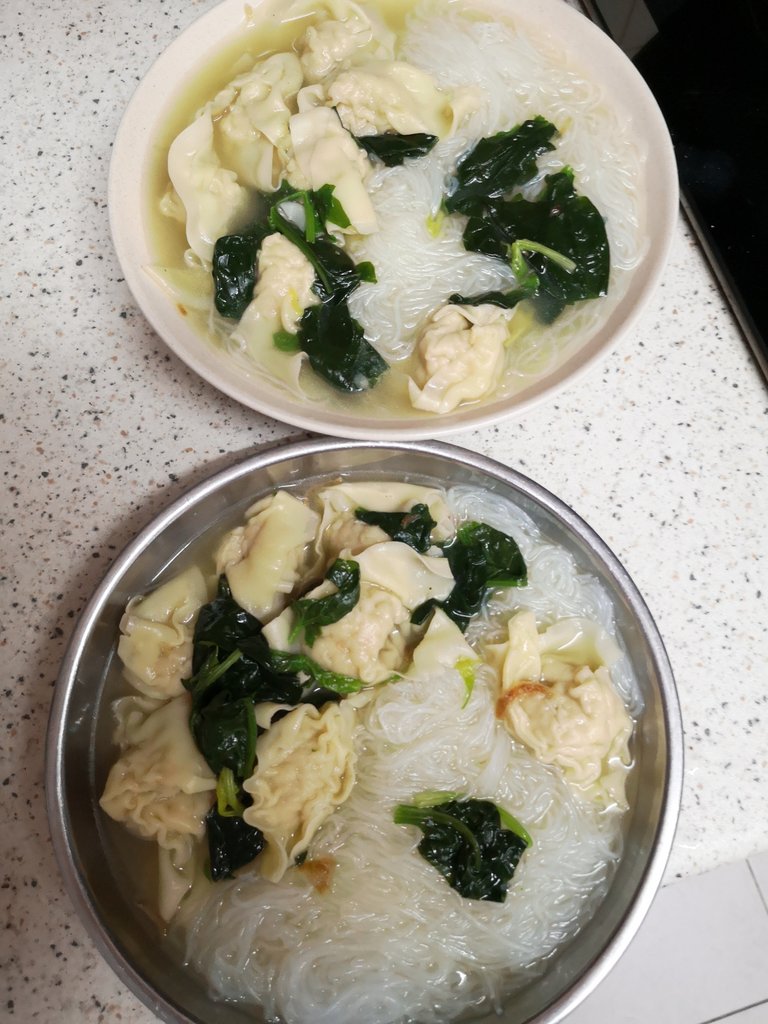 ---
Since the soup wasn't enough, I topped up with my own broth. Just boiled a pot of water, add garlic and pre-washed anchovies, boiled for 20 minutes. Seasoned with salt and pepper if desired. Now, you could see I had topped up the soup.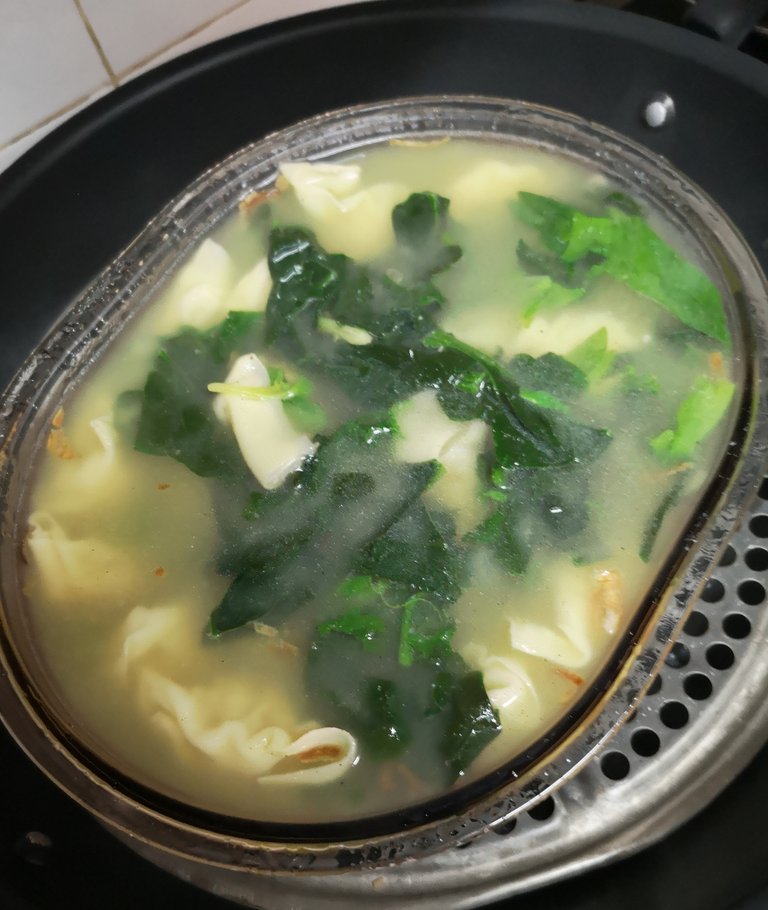 Next, would be preparing the noodle which was easy peasy. I was using glass noodle, a type of noodle made of mung beans. The children loved this type of noodle instead of the yellow noodle.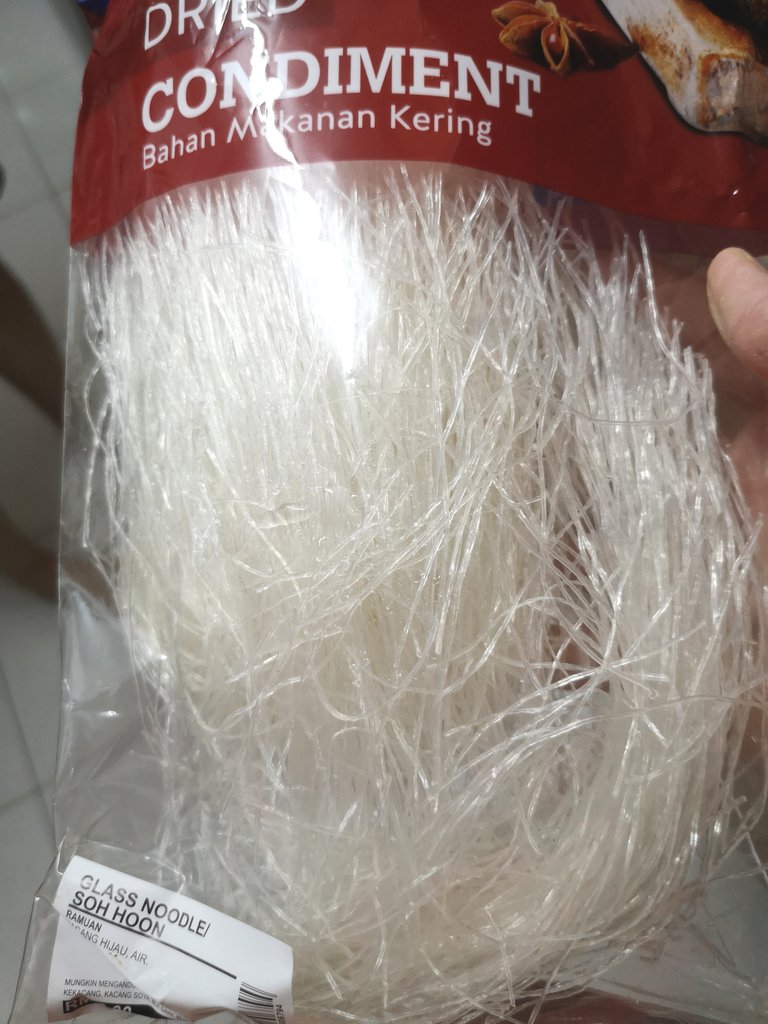 Just soften the noodle in a hot boiled water until soften.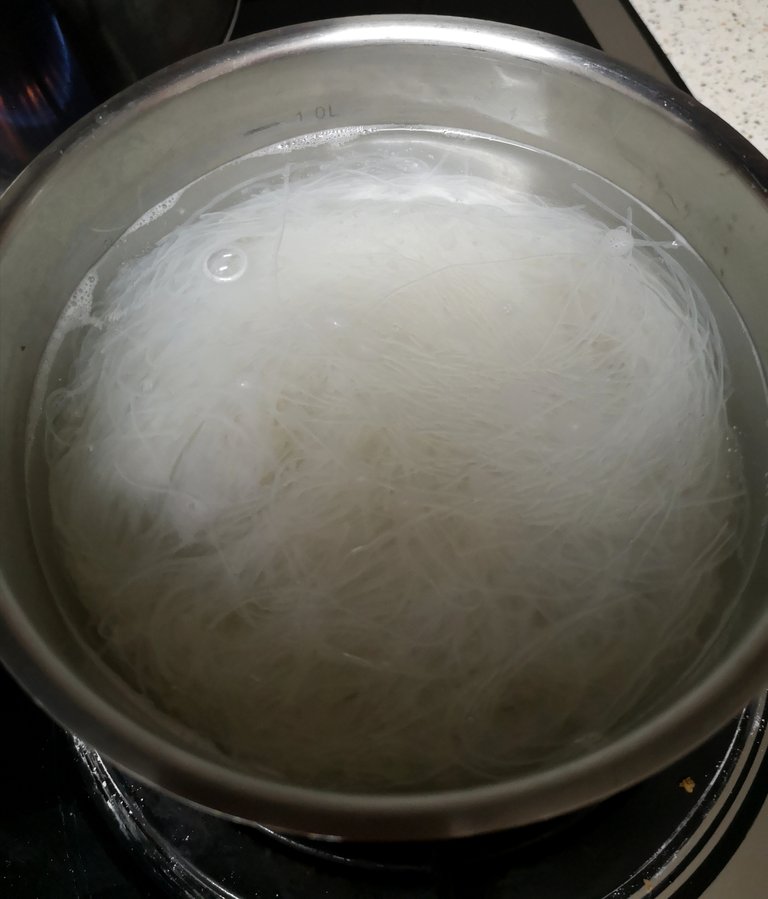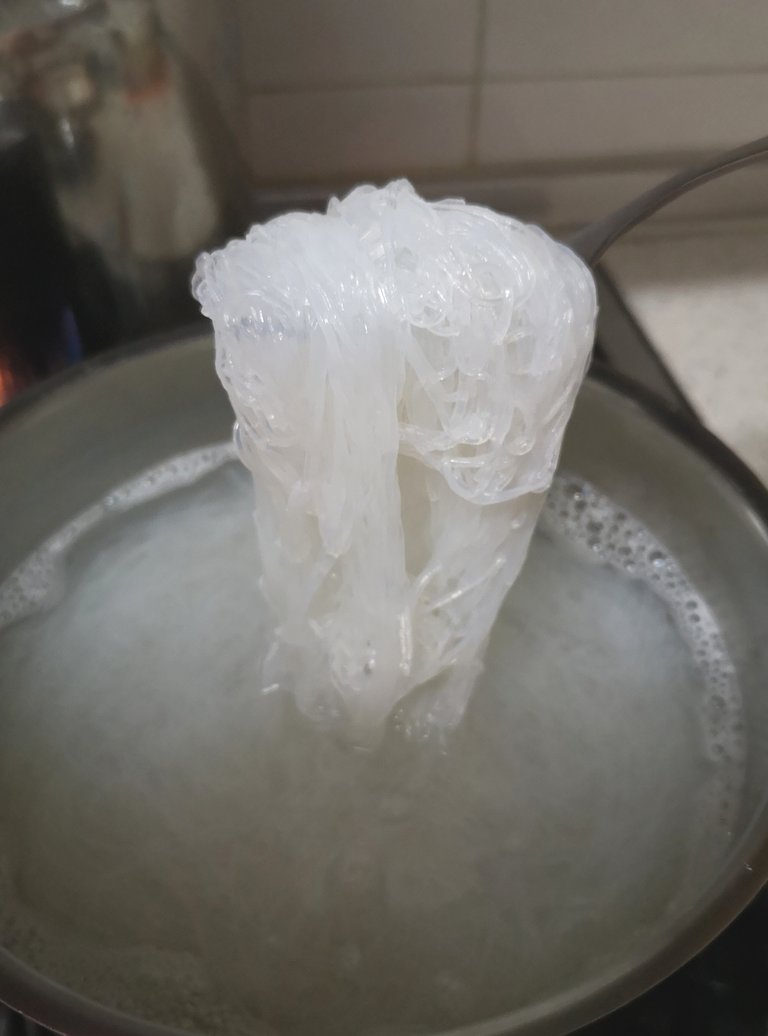 Next, drained the hot water.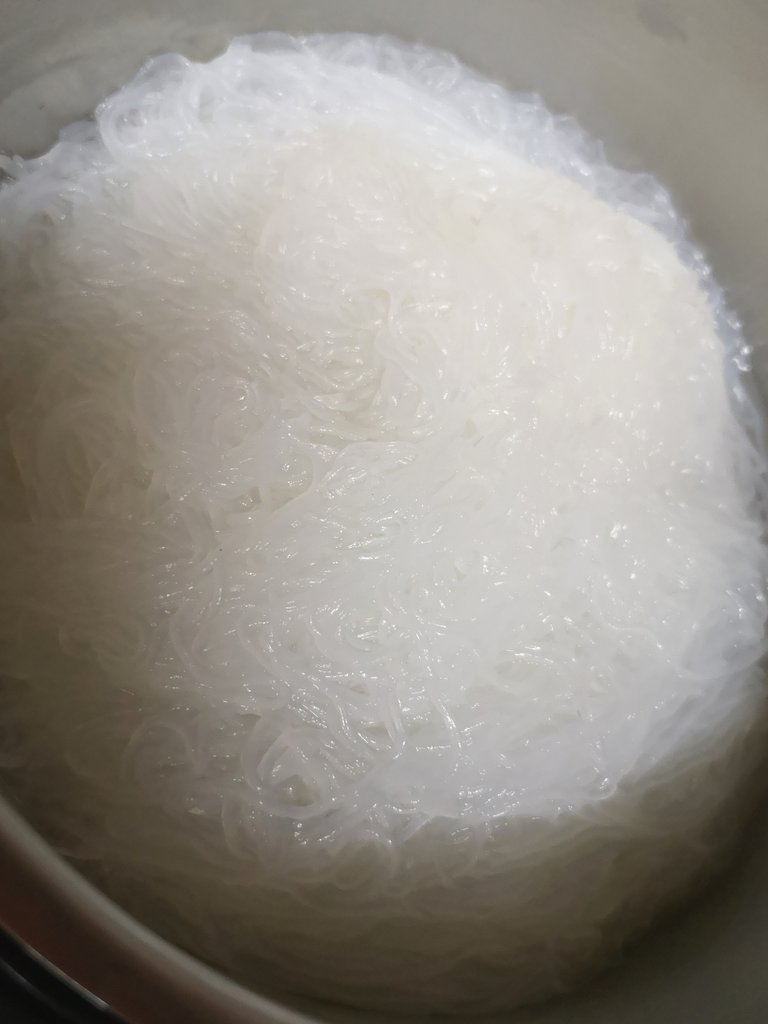 Scoop the noodle into a plate and added in the wonton soup.
Voila! Ready to eat!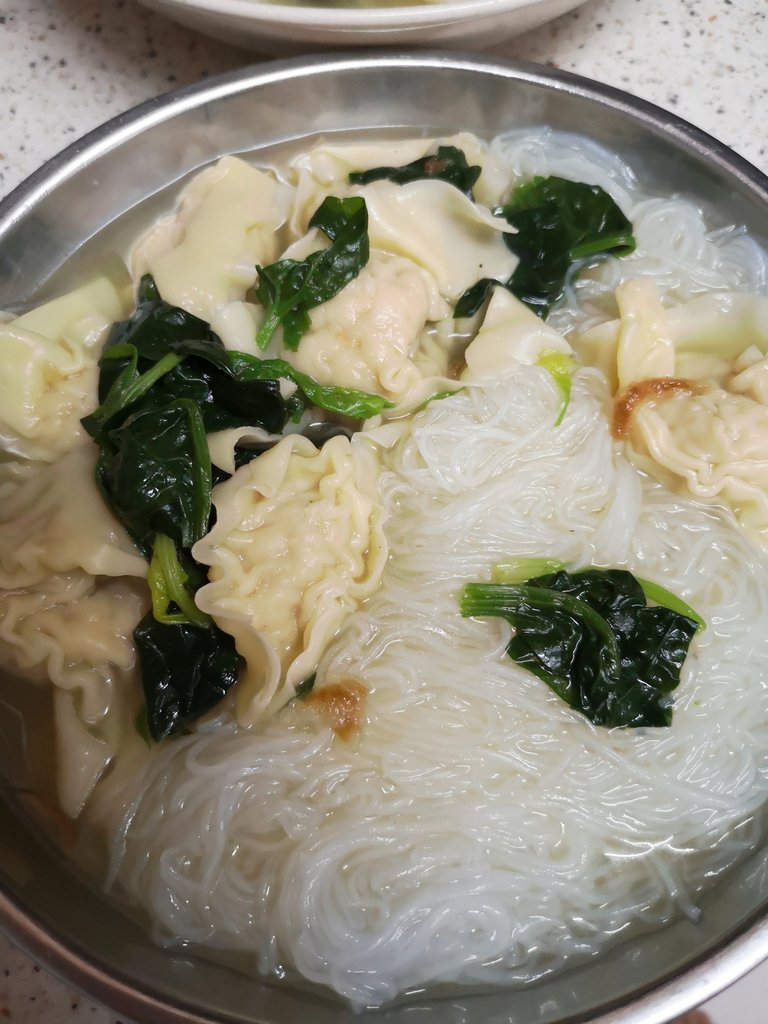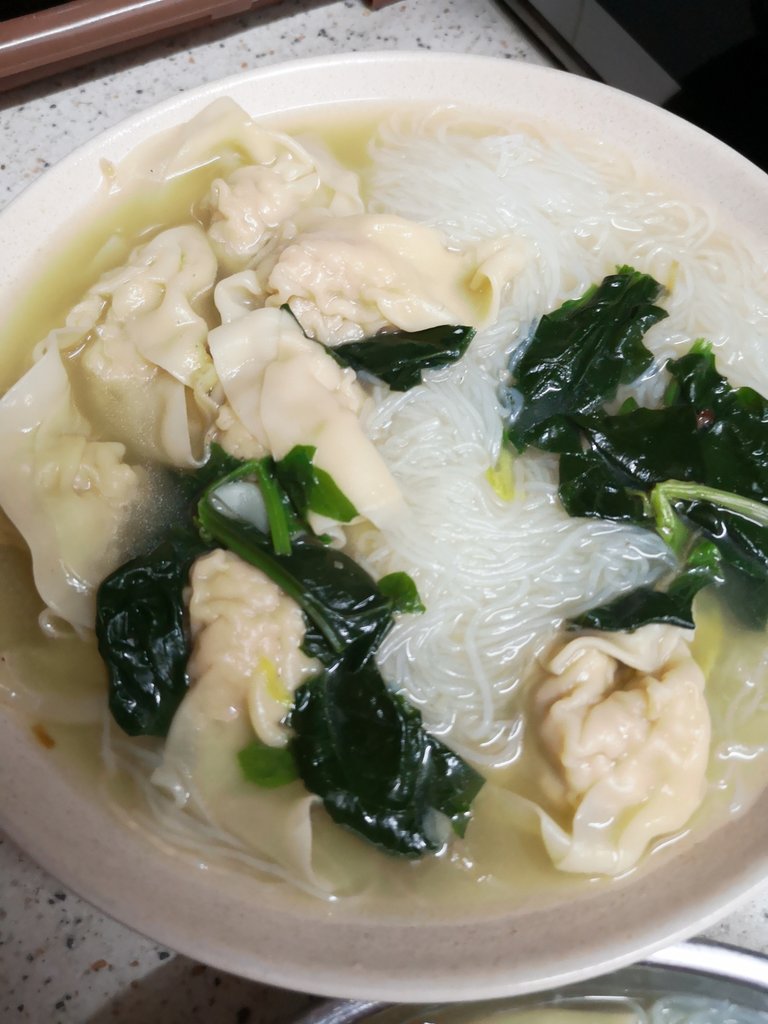 Yummy simple dinner for the fam!
---
Thank you for reading and take care wherever you are.
❤️Love from me❤️