Usually, I went over to aunt's place on Saturday but past Saturday had me under the weather, so I chose to rest at home first. I felt energized on Sunday and I called her early in the morning that I would drop by her house later during lunch. As usual, she would prefer to cook for us. It had been awhile I wrote on her food. Busy busy busy days at real life. I am still learning to juggle between real life and blogging. Due to not a person fantastic in command of language, I needed longer time to type out a blog. Therefore, if I could not find that long slot of moment, I would not be able to blog. I found it difficult to blog part by part because my thoughts flew from one to the end at one go. If being interrupted, I would need to start again. Tell me what course should I attend to improve blogging skills?
Alright, let's get back to the main point.
---
Super Sumptuous Lunch
I was, once again, being welcomed by sumptuous meal. I would take photo every week so that all the she cooked would be in my gallery, as she always said, "As long as I have chance, I want to cook, next time when I sleep, no more cooking at heaven." She usually said this with a grateful heart, no pity, no fear.
Look at the yummy delicious lunch! Slurp!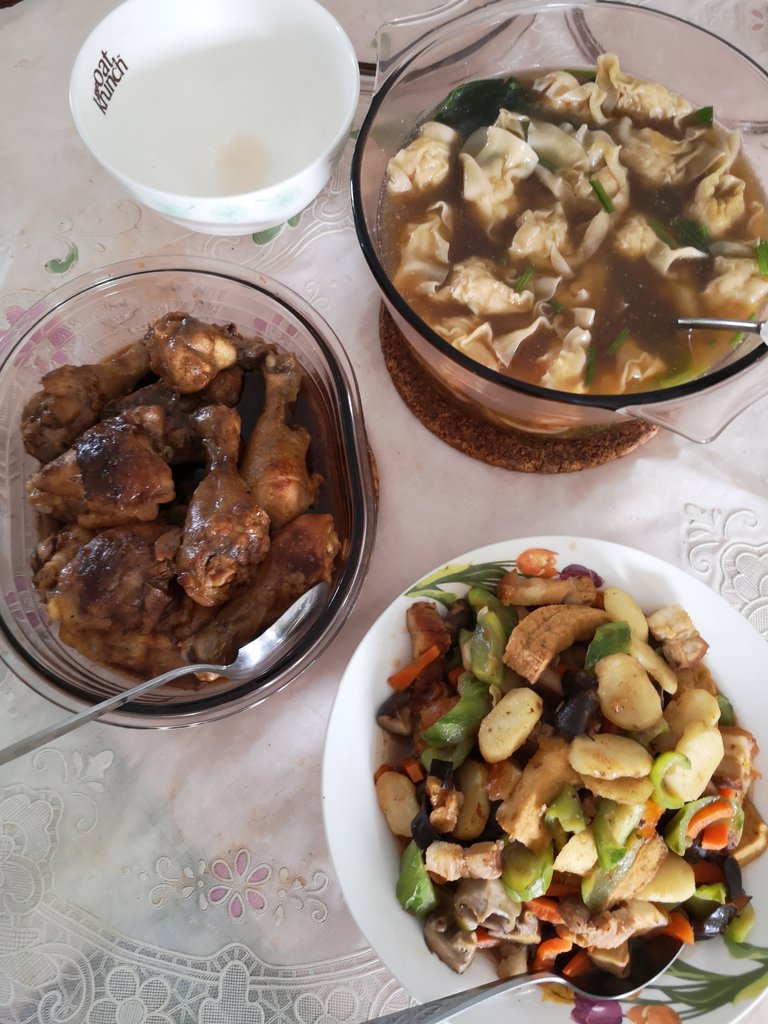 ---
This was not her first time cooking 'wonton' and everytime if she cooked, she would cook either 30-50 wontons. Yes, that many 'wonton' because all of us love love love 'wontons'. This time she cooked it with herbal soup because she said the herbs were good for strengthen lungs, since we are fighting with Coronavirus at the moment. I wasn't used to it because I am so used to her usual chicken broth wonton soup, but the more I drank, hmmm, yummy too in its own way. She put in spinach too.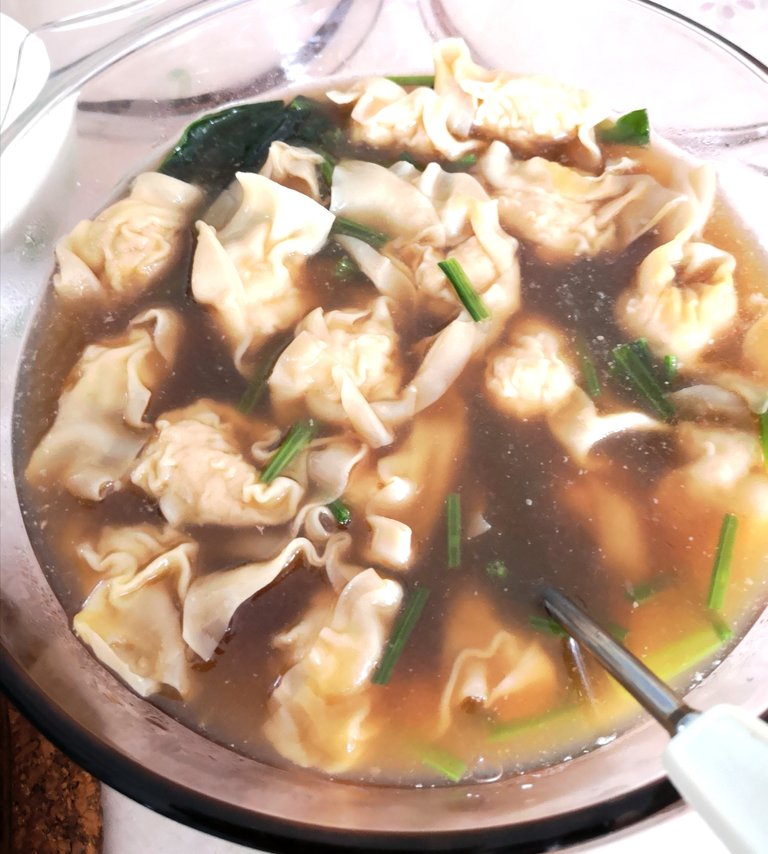 50 Wonton in delectable herbal soup
---
She used to cook chicken stew in oyster sauce but this time she her own 'char siu' sauce aka Chinese barbeque sauce, sweet and savoury. She said she made it from garlic, molasses, salt, oyster sauce, soy sauce and oyster sauce. She also pan fried the chicken first before she cooked them in the oven. Super yummy ahhh!!!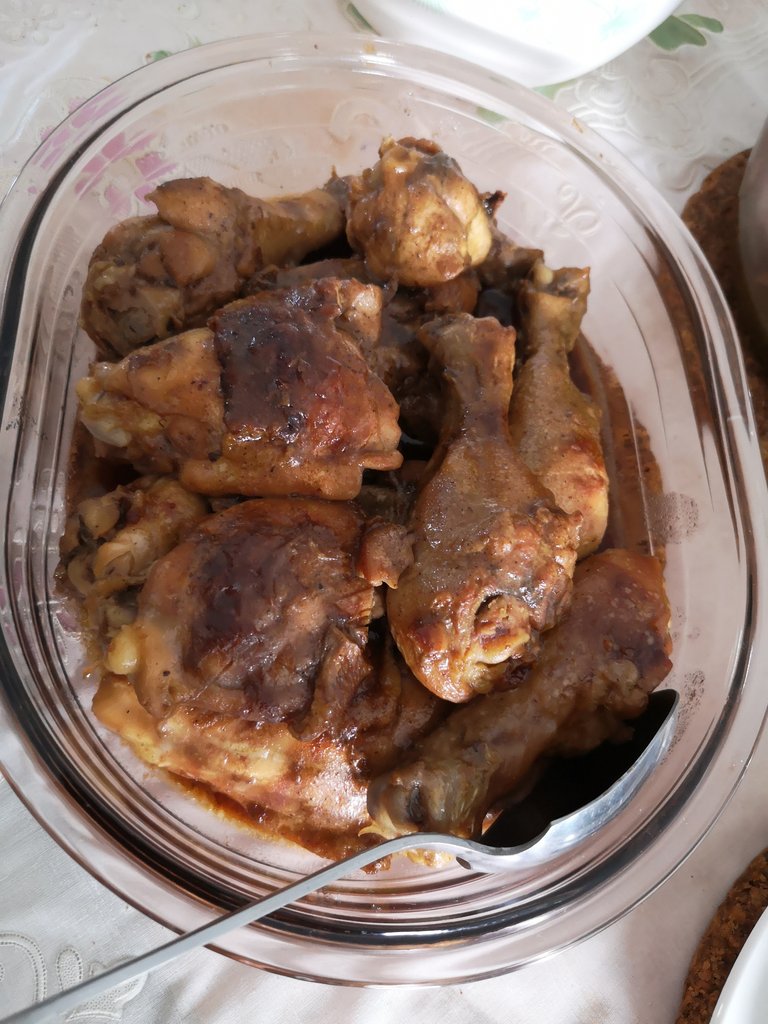 ---
This time she cooked special hakka mixed vegetables. In it, there were carrots, black fungus, mushroom, beancurd, arrow root and snake gourd. So many ingredients inside this one pot right. After stir frying the vegetables, she found she still had some leftover fried pork belly, so she threw them in to stir fry together too. Wow, I could actually eat this on its own without other dishes. So loaded with variety of vitamins and minerals. Protein in there and vegetables in there. Super yummy!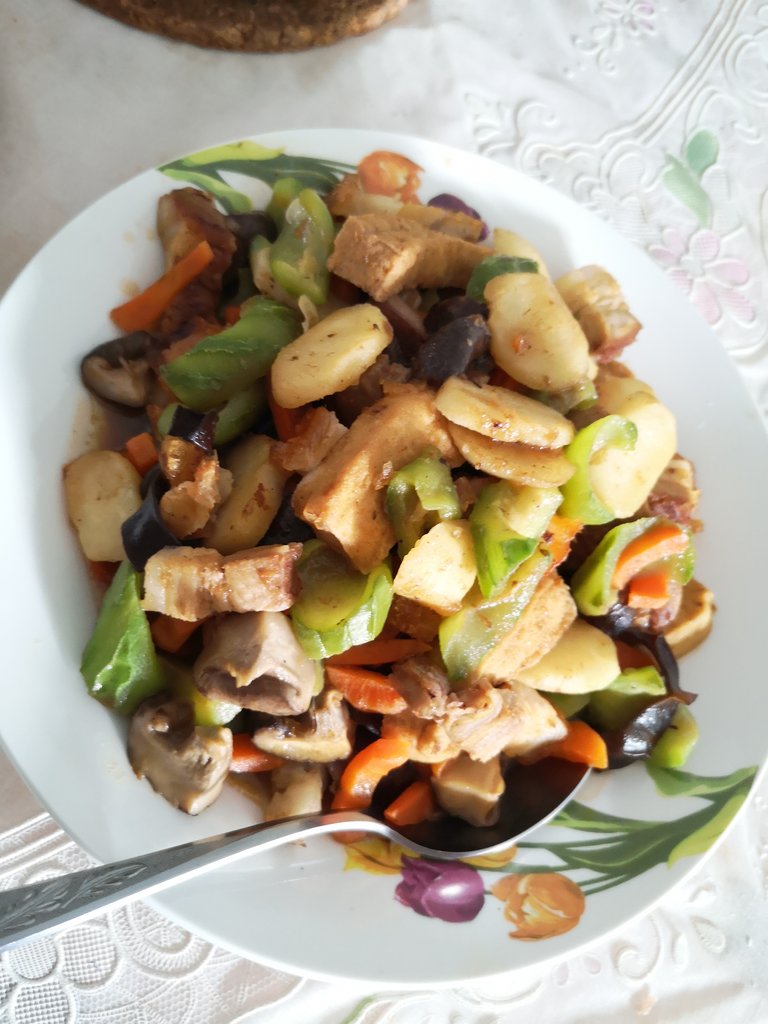 ---
Nowadays, I went to her place alone due to Movement Control Order at my side. And with few cases at my apartment, I did not feel comfortable letting the boys out of the house. She missed them dearly and vice versa. What to do? She would ask me pack all the food back for them. I would insist to ask her keep a portion for her dinner so that she didn't need to cook again. I have a very lovely aunt, don't you agree?
Thank you for reading my blog.
❤️Love from me❤️