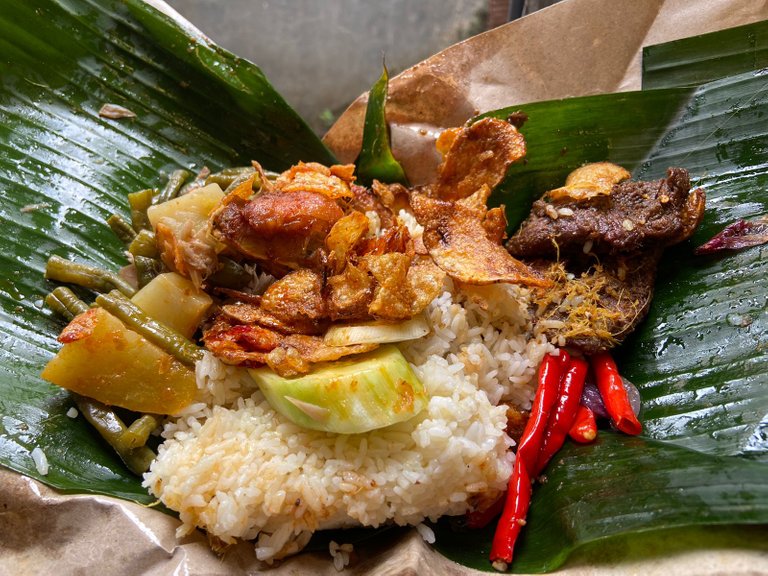 ---
---
Food is something unique and complex, because delicious food does not actually have a set value standard. For example, many in my country, Indonesia, many like durian but I can't eat it. Or, many people like to eat American-style fried chicken (crispy fried chicken) but many people don't like it because this kind of chicken is different from local dishes. Therefore, food is also like a national identity.
Therefore, every country, place, and culture has its own food which becomes the identity of the nation. Like Indonesia, we also have a culinary that will be accepted and liked by the majority of the Indonesian population. Yup, there's hardly anyone who doesn't like this food. Everyone has eaten it and was happy because of enjoying its deliciousness. The dish is nasi padang. Moreover, the nasi padang is wrapped for take away and we eat at home.
I want to explain a little about this food. Nasi Padang is a complete food dish, which usually consists of rice, vegetables, coconut milk sauce, sambal with various choices of side dishes such as meat, fish, chicken, cooked with special spices. Nasi Padang originated and was popularized by the Minangkabau people.
This food has a long history that requires a special post to tell about how Nasi Padang spread to all remote cities and villages in Indonesia along with the spread of Minang migrants to all cities in Indonesia. Minang cuisine, especially Nasi Padang can be said to be Indonesian cuisine that can be accepted by everyone in Indonesia. Perhaps, this food can be said as the identity of this country and also unites the many ethnic Indonesians.
---
---
Pondok Gurih Restaurant – Best Selling Minang Cuisine Restaurant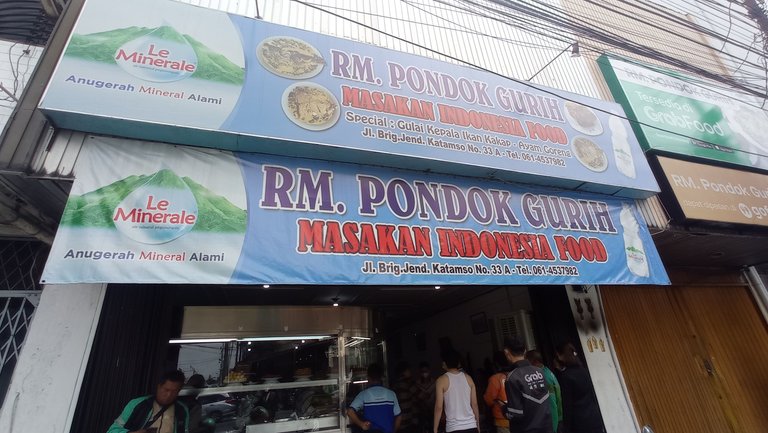 A few days ago, I came to Pondok Gurih Restaurant to buy Nasi Padang. Pondok Gurih Restaurant is a modern Minang restaurant that sells delicious food at reasonable prices (prices according to taste and place of course). This restaurant is located at Brigjend Katamso Street no. 33 A, Medan Maimun District – Medan City. This restaurant is very strategic, because it is located in the middle of Medan City, close to various vital objects such as corporate offices, government offices, city attractions, banks etc. Therefore, every day we will see Pondok Gurih Restaurant crowded with buyers. Some company bosses often entertain colleagues or investors in this restaurant because delicious food will make people happy and things will run more smoothly when we are happy.
I don't eat on the premises. I ordered Nasi Padang for take away. The reason is simple, because the wrapped nasi padang gets a larger portion of rice than we eat at the restaurant. Pondok Gurih Restaurant provides several menus and side dishes such as snapper head curry, curry chicken, rendang, fried chicken, beef jerky, and various other appetizing dishes. I ordered Nasi Padang with side dishes of fried chicken and jerky for me to enjoy in my lunch this time.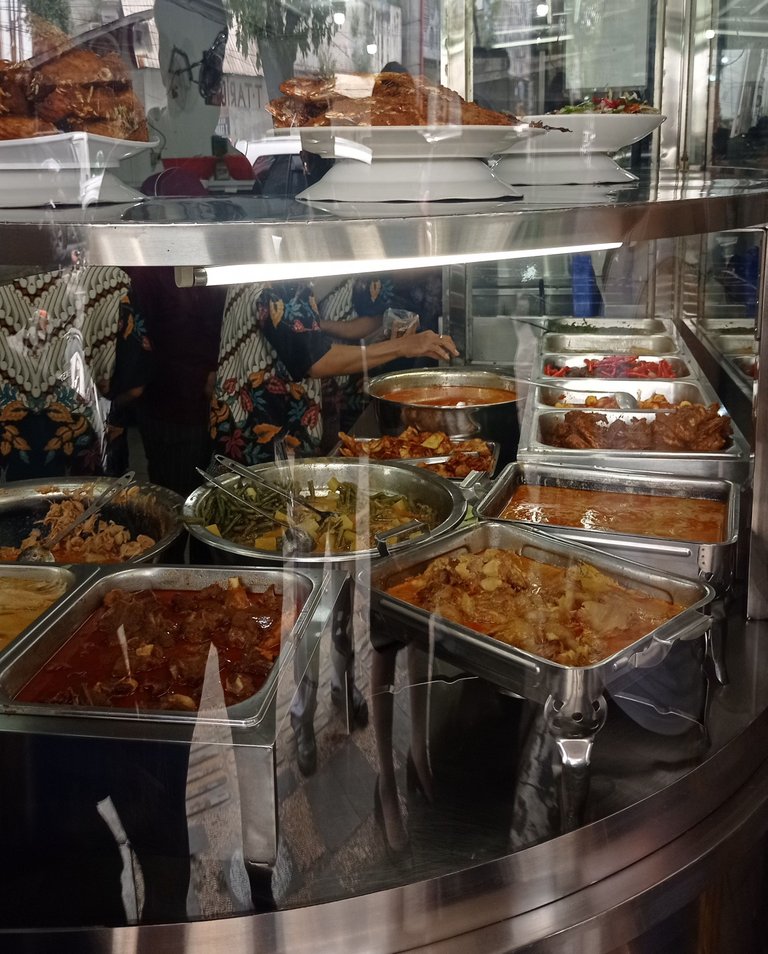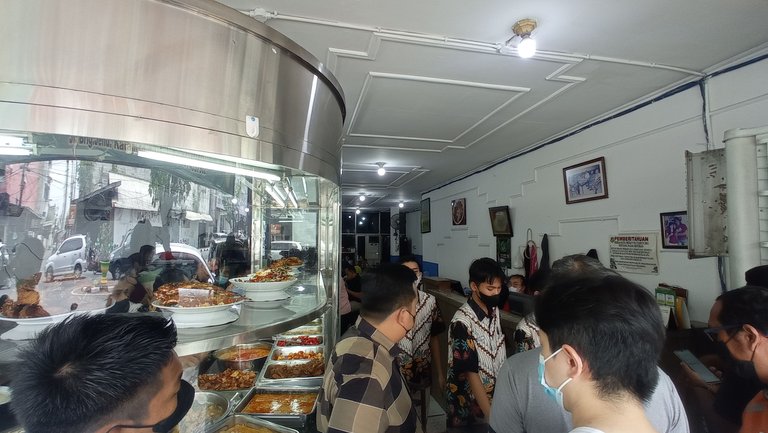 I came around 11 noon and the condition of the restaurant was already starting to get crowded. There were dozens of people queuing to order, dominated by food ordering app couriers. But, don't worry the workers from this restaurant are also very numerous and they work tactically and quickly. In addition, the ordering system already uses a queue number so there is no term grabbing the queue, so it is more structured and systematic.
---
---
How About Taste
After getting my order, I immediately rushed to get my motorbike and go home. I can't wait to enjoy this special lunch. Oh yes, one of the unique things about Pondok Gurih Restaurant is that the plastic packaging has been printed with the logo of this restaurant. We can see the impression of luxury and class from the packaging. The packaging of a food product is very important, because if used properly it can be a good branding.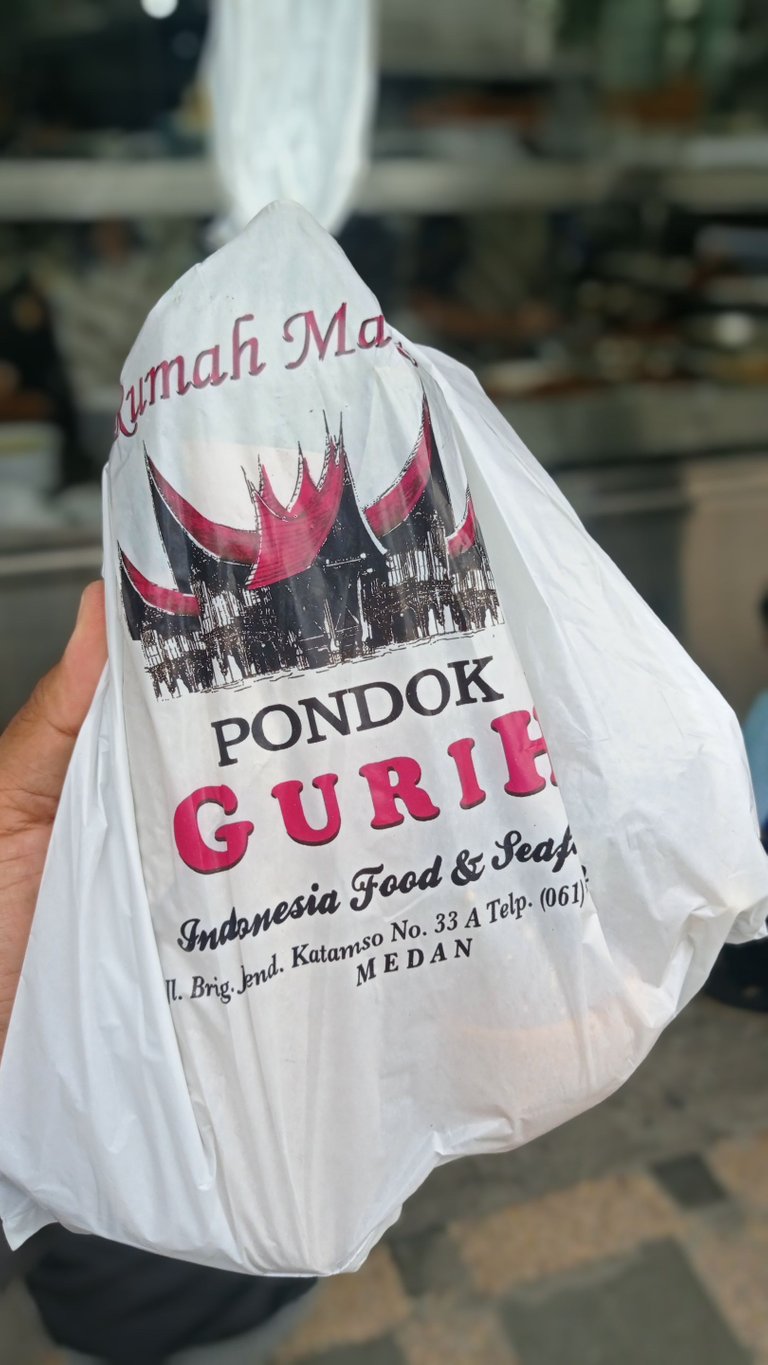 I can't wait to eat it. You can see it, can't you? one serving of rice with chili sauce, vegetables, chunks of chili potato, beef jerky, and fried chicken. Very tempting, isn't it?
I've tried several times the food from Pondok Gurih Restaurant. I ate at the place once, and several times I ordered the Nasi Padang wrapped for take away. And you know, the Nasi Padang from Pondok Gurih is very delicious when we eat it from the wrapper that uses banana leaves instead of eating it on a plate. I have proven it, the taste of the rice is different and fragrant because of the base of the banana leaf.
Restaurant Pondok Gurih also makes curry sauce and tauco separately. Some Padang restaurants don't want to make a separate sauce for Nasi Padang, even though it can make the rice mushy if we take the Nasi Padang for a long trip. Having said that, I really like the way they package in this way.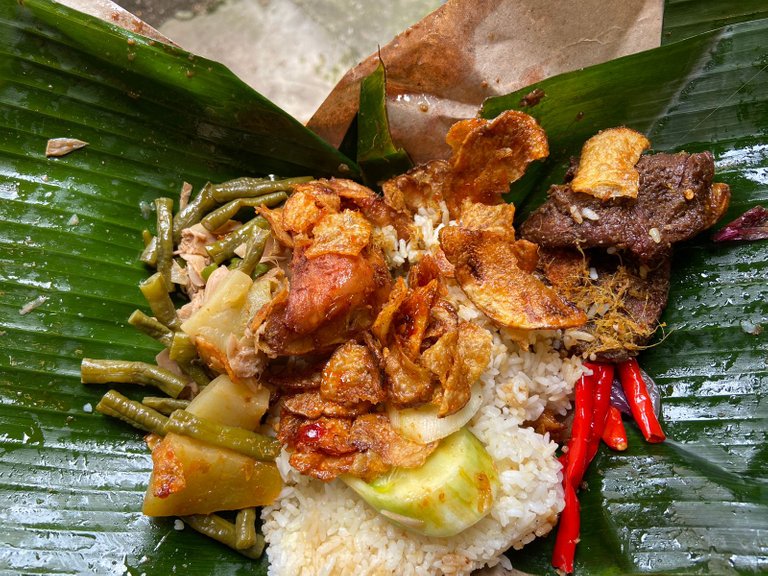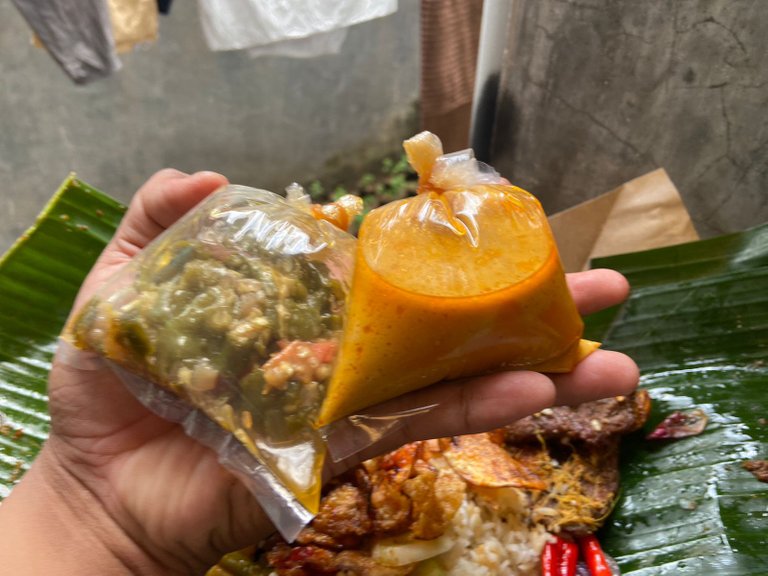 I can not describe the taste of this food, very delicious, savory and spicy. I am very happy and very excited. The beef jerky is soft and the seasoning is very flavorful. The fried chicken is also very solid and delicious, the seasoning is strong and we can feel the spices in every part of the chicken meat. I have long missed eating Nasi Padang from this restaurant. This restaurant is indeed quite far from where I live, besides that, if you order from an online application, the shipping price is too expensive. Therefore, I feel very happy to eat it.
---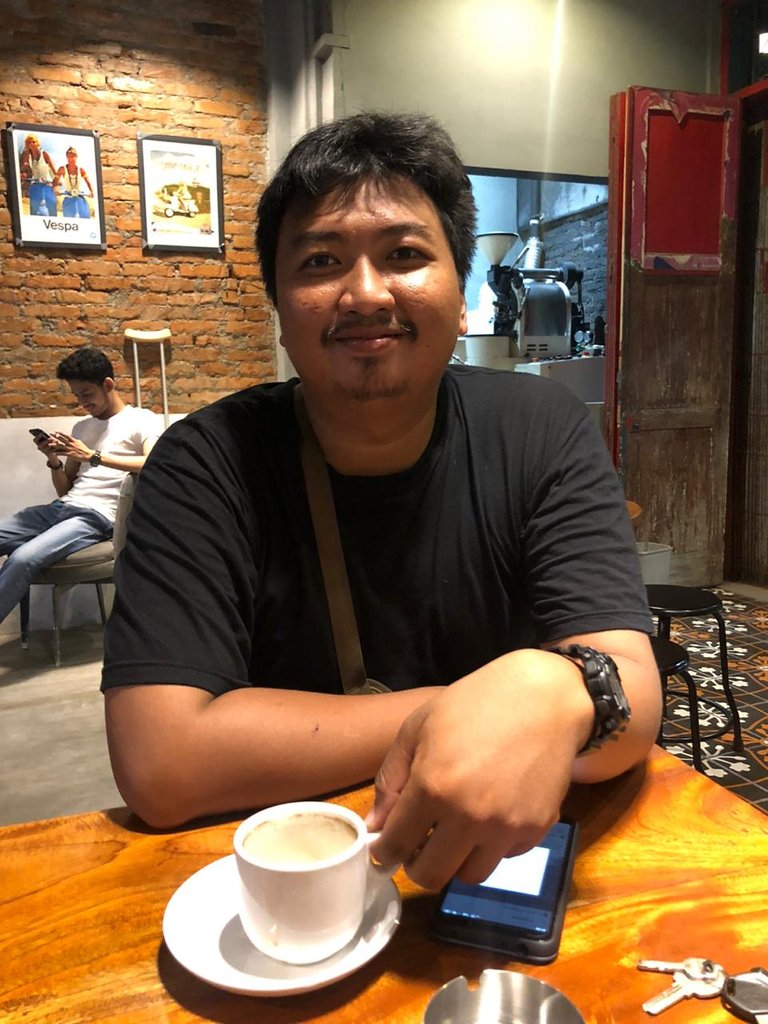 About Author

Call me Isdarmady, because I have a full name that is very long, namely Isdarmady Syahputra Ritonga. I am a head of the family who work as Farmers Vegetables Hydroponic and Consultant Hydroponics, sometimes I also sell coffee from various regions in Indonesia.
I have expertise dispensing coffee with a variety of techniques and tools brewing, because I have the desire to make a coffee shop with hydroponics as centerpieces. Help me realize that dream.
Thanks for read, vote, re-blog and support me in Hive. Maybe god will reward the kindness, let's success together.