Yesterday evening my wife and I were caught by heavy rain on our way home. Came with it is gusts of wind that somehow causes zero visibility on the road, and so we decided to pull over beside the road and wait for the rain to stop. After a few minutes, the rain seems no sign of stopping, instead, it even continued the heavy downpour. Moreover, my wife feels hungry, and so do I since it's past seven already.
Lucky enough, the place where we pulled over has a resto nearby the Barrio Kusina, a Visayan word that means Village Kitchen. So we head on to the resto and we decided to have dinner since we're both hungry while waiting for the rain to stop.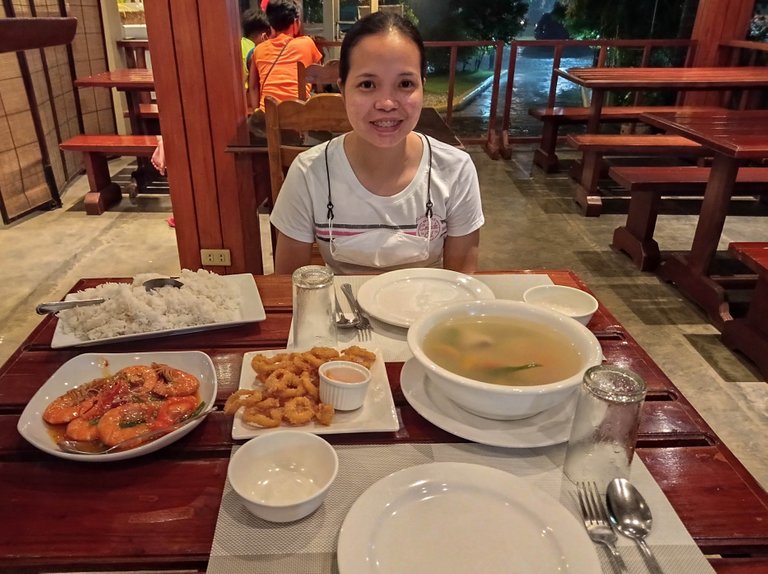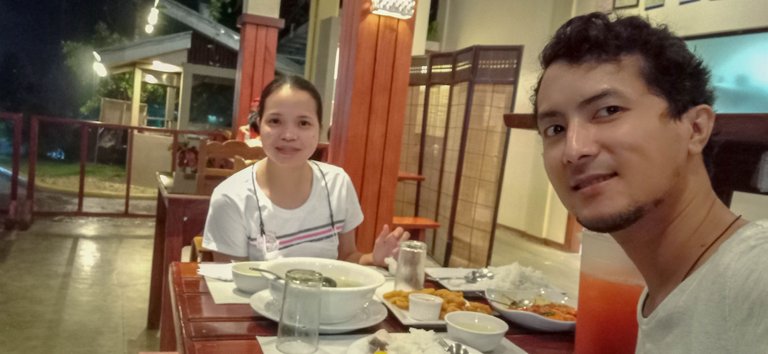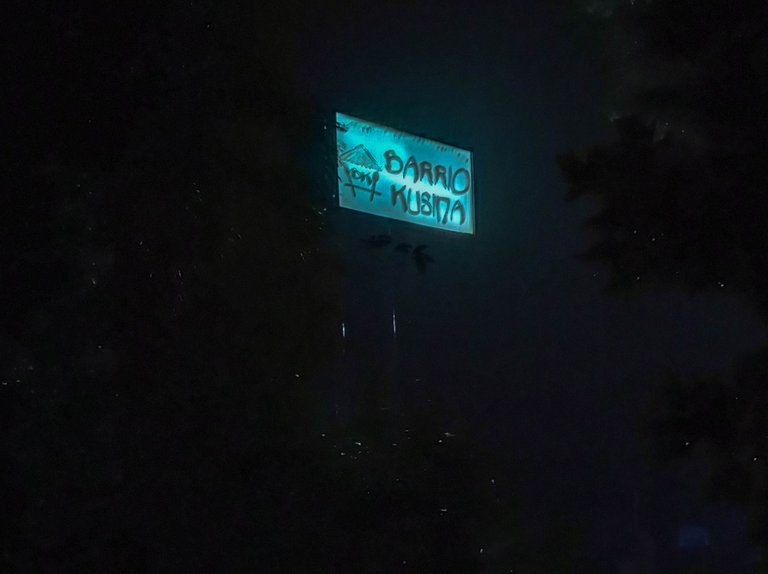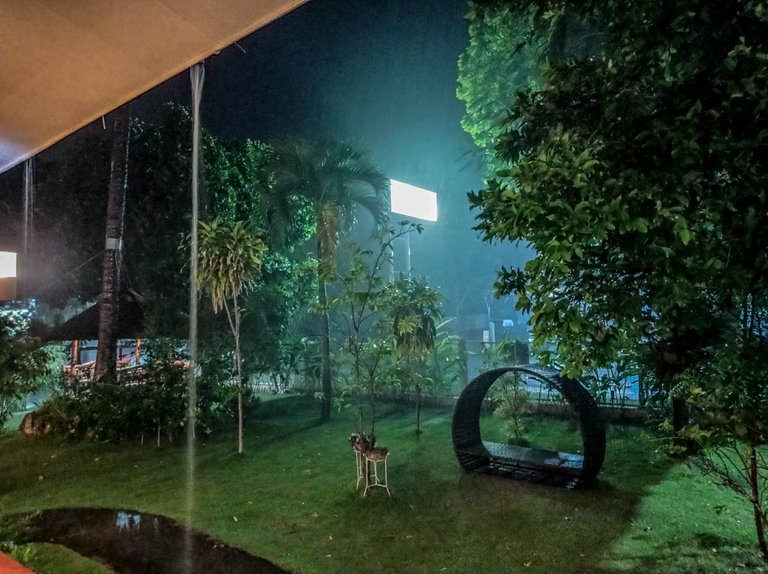 As we enter the restaurant, immediately we choose a table for both of us. Soon enough we were given a menu by their staff. Since it was raining we both agreed to order a warm soup of fish and two other favorite dishes of my wife which are suited sweet chili shrimp and calamari a breaded fried squid, and all dishes we ordered were good for three persons actually, so its more than enough for the two of us.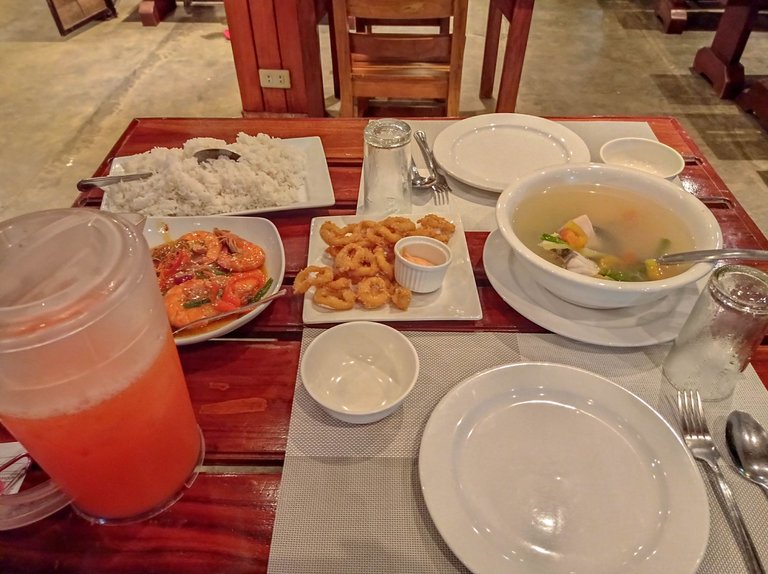 A bowl of warm soup of fish perfect for the cold weather

The all-time favorite of wife the suited sweet chili shrimps which somehow warms our body due to its added chili ingredient.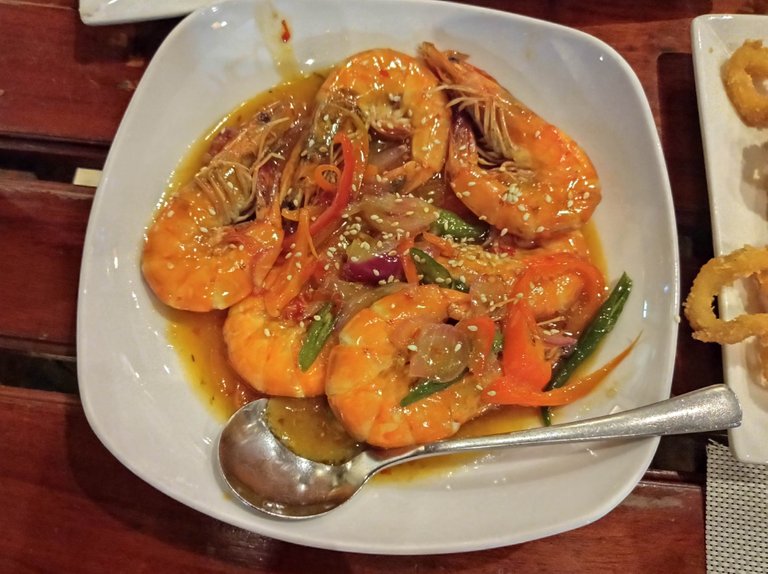 And of course, the Calamari a breaded fried squid partnered with a mayo-like dressing that compliments the flavor of the Calamari.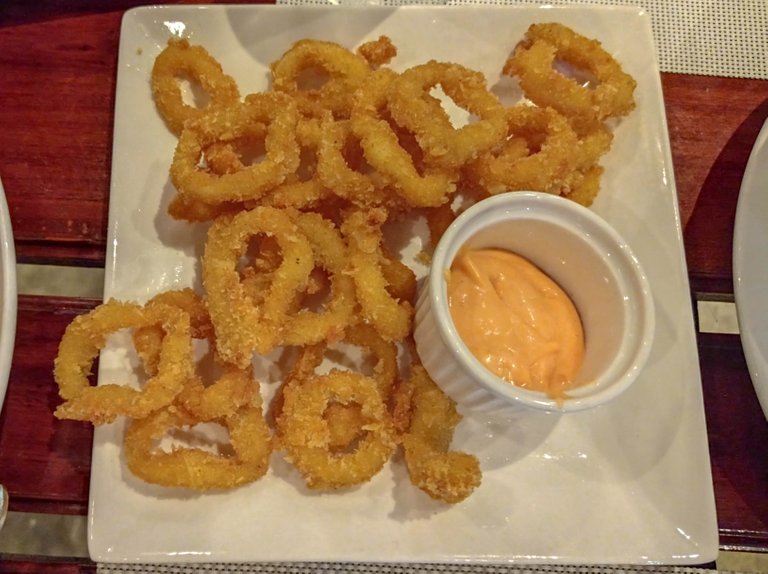 Just a few minutes after we finished our dinner and paid our bill the rain started to subside. Anyway, Barrio Kusina is located in the town of Dalaguete and can easily be seen as they were just along the road with big signage.