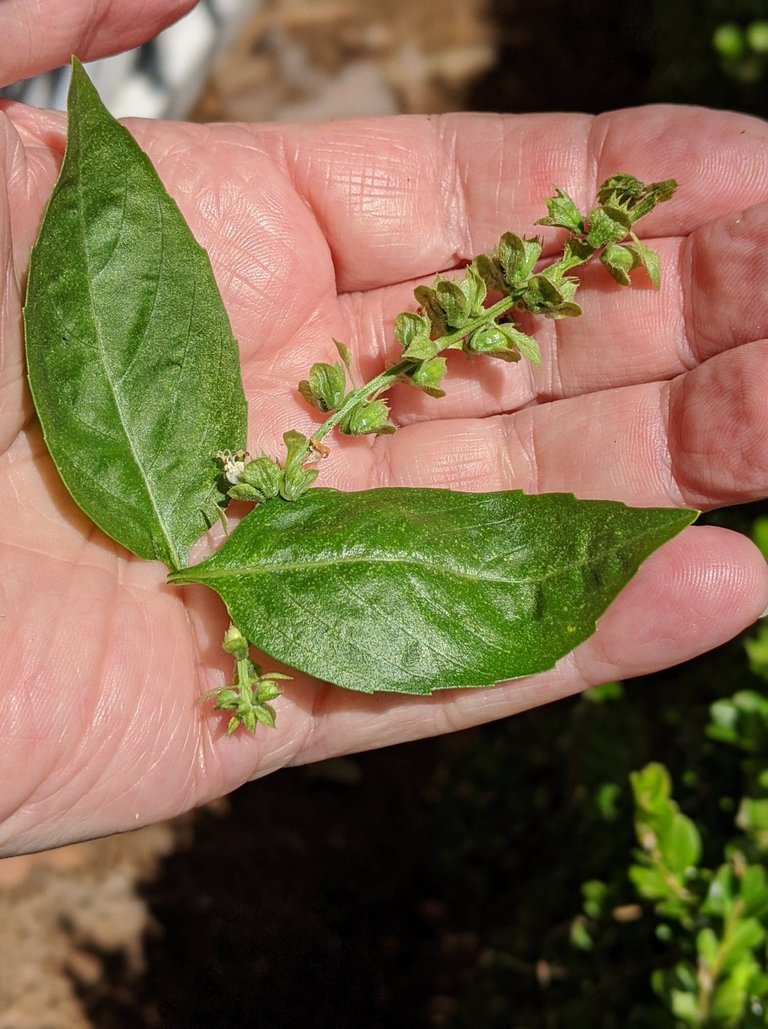 All the images in this post are mine, so I'm not going to take the time to put my name and date on each one.
I'm lazy today, so shoot me
The above image is my hand holding fresh Basil that I just picked, both leaves and flowers. I've found the flowers are great, giving a stronger taste and don't require chopping up, you just strip them off the stem and put them right into the pot.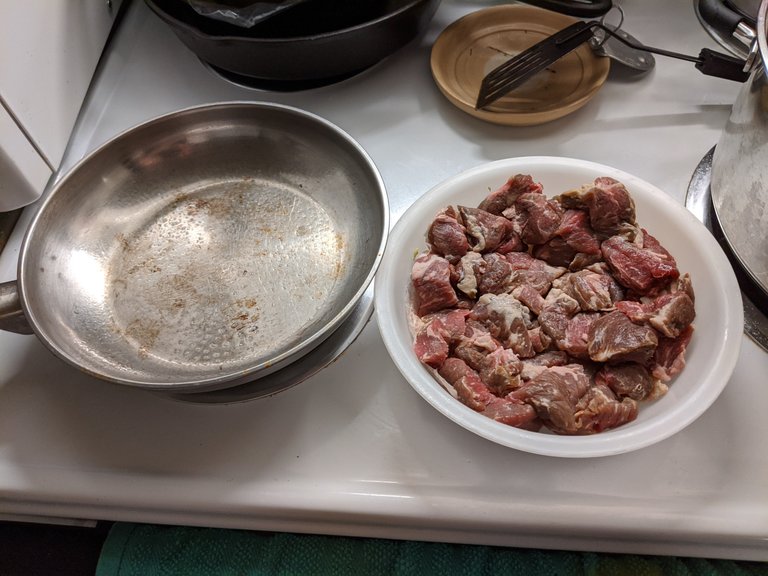 So
Julia Child
said that to properly brown meat, it needs to be dry.
I cut this meat into smaller pieces Tuesday, put them on top of a folded paper towel, covered with the same and put back into the fridge.
I intended to get to this yesterday, but have been dealing with the madness life is throwing at me right now.
If I hadn't been concerned about the meat spoiling, I probably would have waited until Friday (I am scheduling this to post Friday, but today is Thursday for me)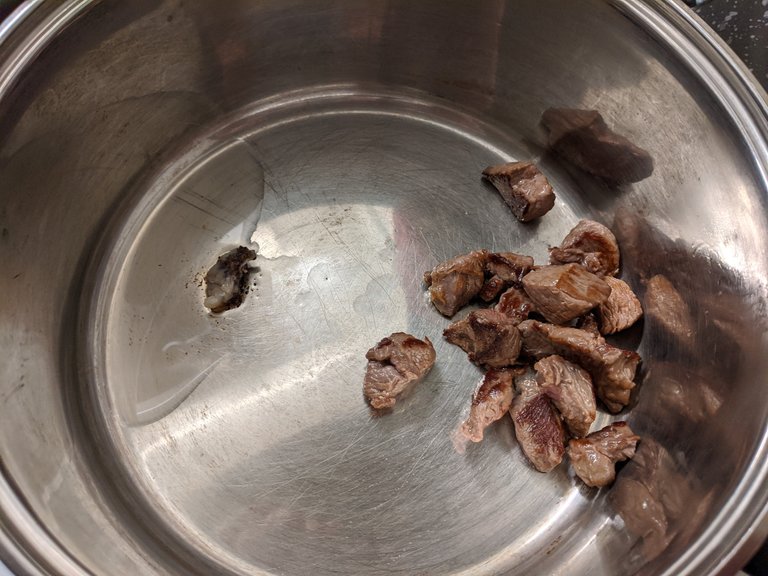 ↑This was the first batch↑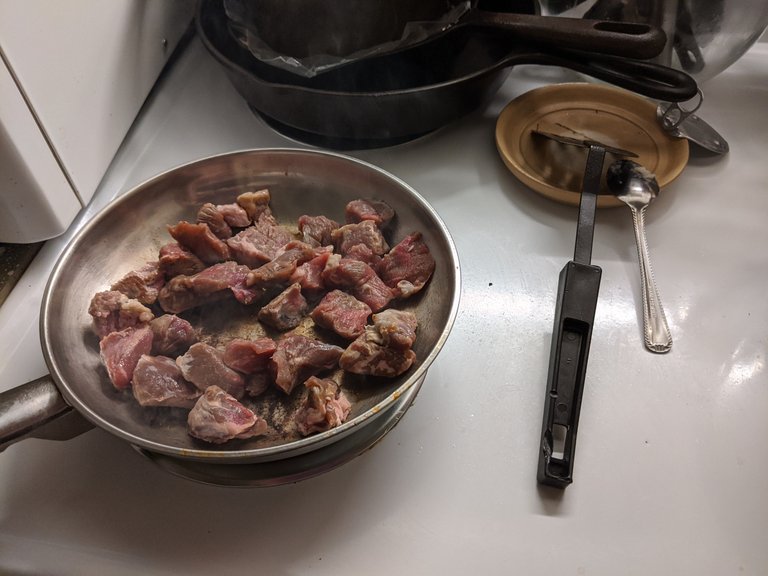 I
COULD
have used a larger skillet, but from experience, more juice cooks out that way and the meat won't properly brown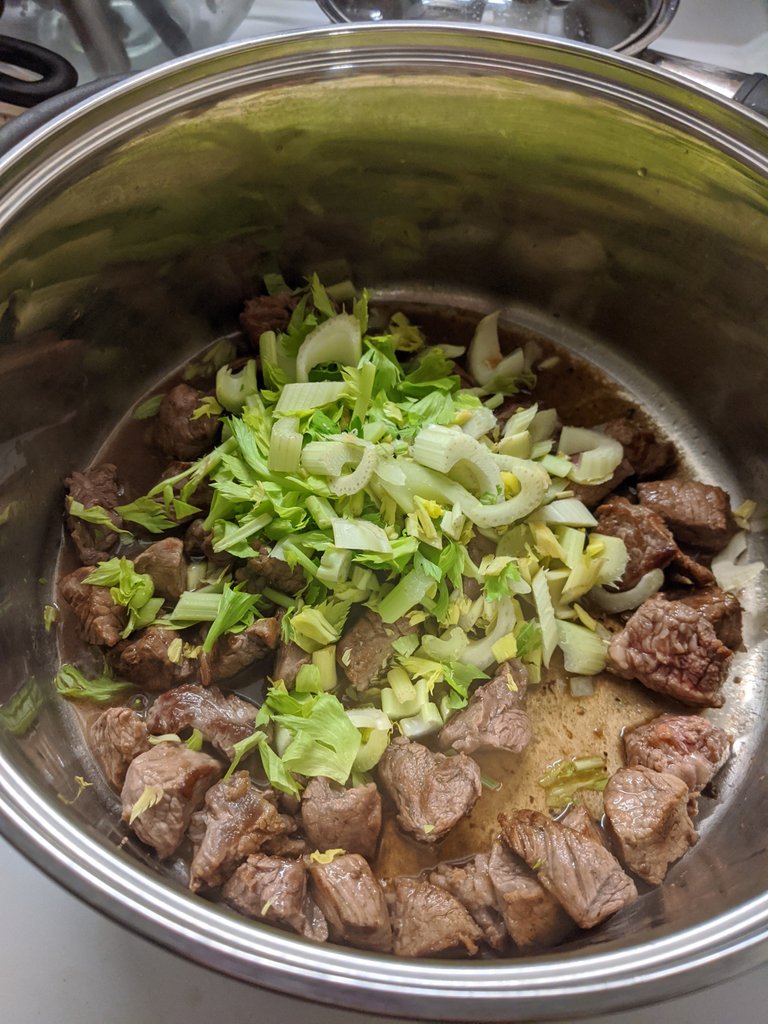 So Tuesday, when I started this project, I also cut up a stalk of celery, 95% of it was dropped in a bottle of left over pickle vinegar
@zekepickleman
I love the 'almost' pickled taste of it, while still having the celery crunch.
I saved the center leaves because they are very strong flavored and can't be eaten raw.
All that was chopped and left on top of the paper towel covering the meat, in a bag in the refridgerator.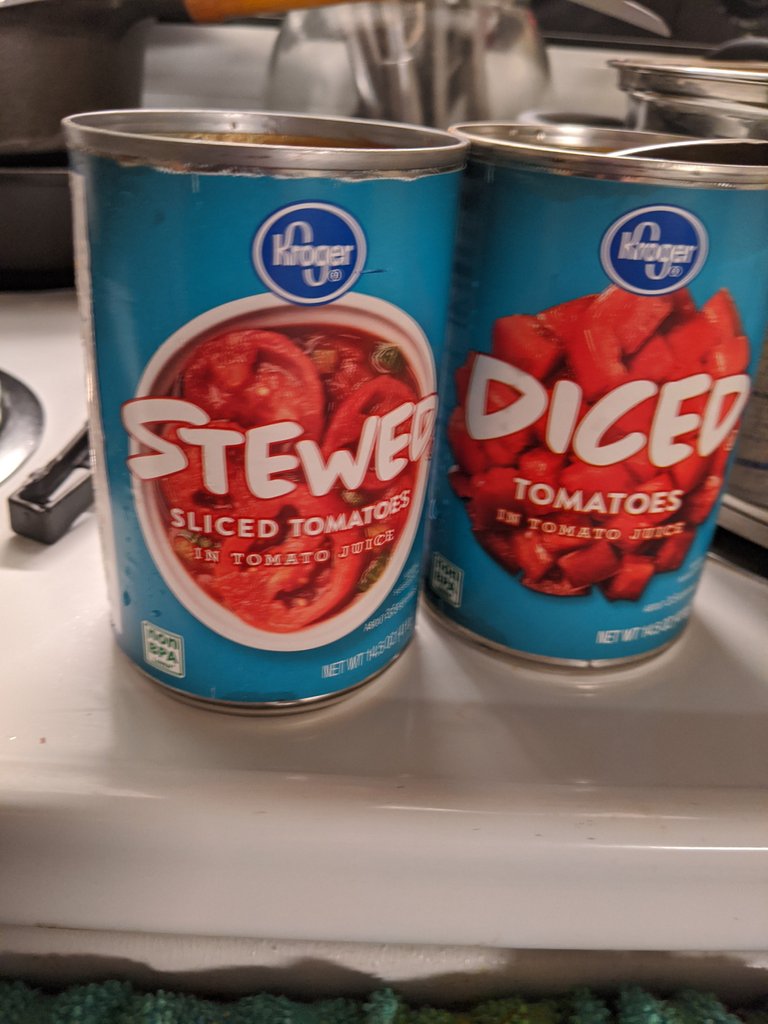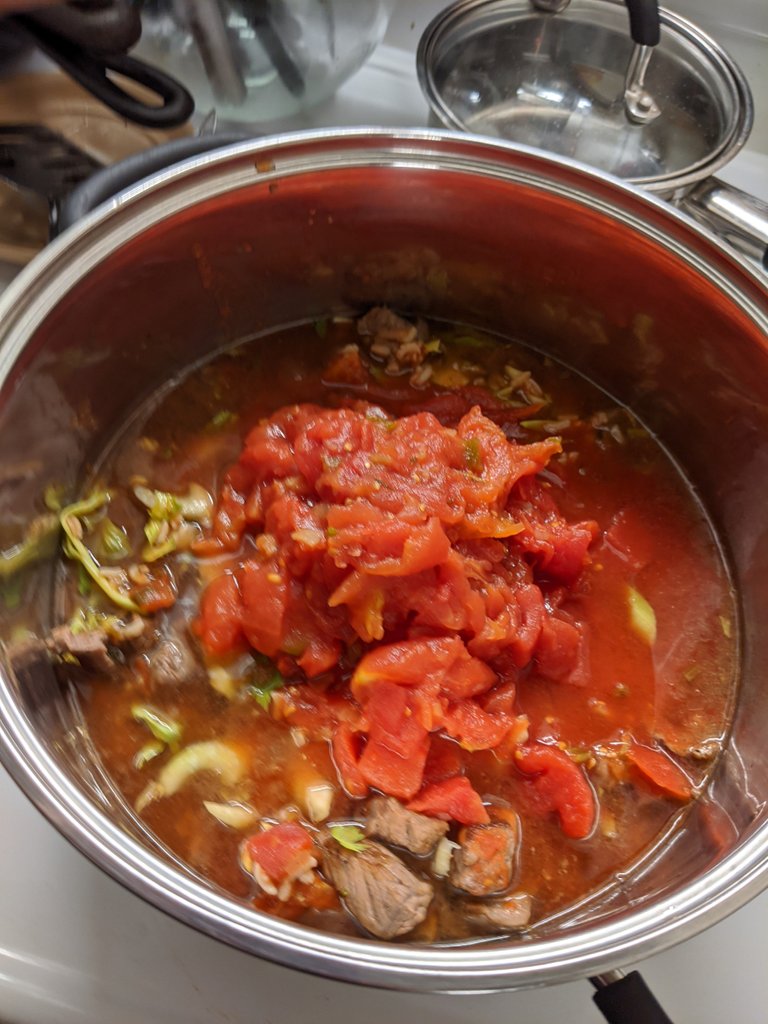 Two cans of tomatoes, one stewed and the other diced.
HINT
for any cooks out there. Stewed tomatoes from the can come in largish slices, that make for a bit of a big bite when being eaten and can squirt juice on you.
Cutting them up is problematic for the same reasons, the mess.
I think it was
Justin Wilson
,
"The Cajun Cook"
who shared this technique.
Pour the juice and tomatoes out through your hand, OVER THE POT, and using your hand squish them up as you go. That way, most of what comes out will end up where you want it; IN THE POT! 😜
To be sure, you can get squirted that way too, but I always wear and apron now to protect my clothing while I'm cooking.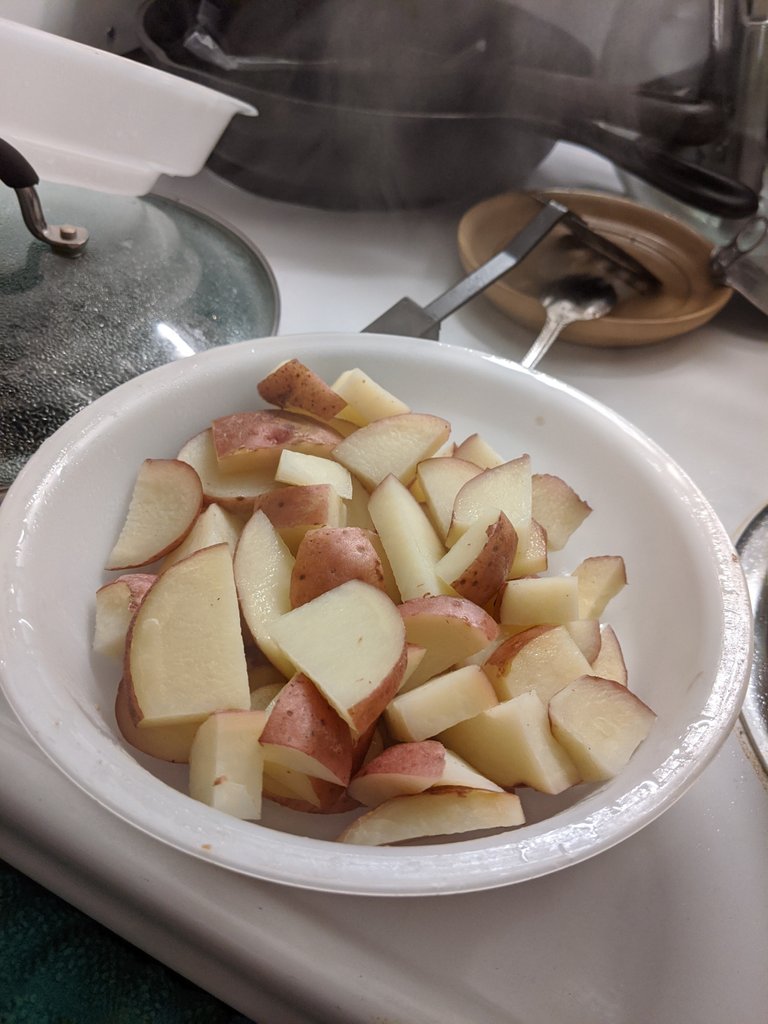 So needing to clear out some things in the fridge, these were the last of the red skinned potatoes.
I used my stainless steel pot scrubber and got a lot of the red skins off, chopped them up as you see.
I used another plastic dish like that as a cover, nuked the taters for about 2.5 min, then dumped the whole lot in with the other vegetables and maters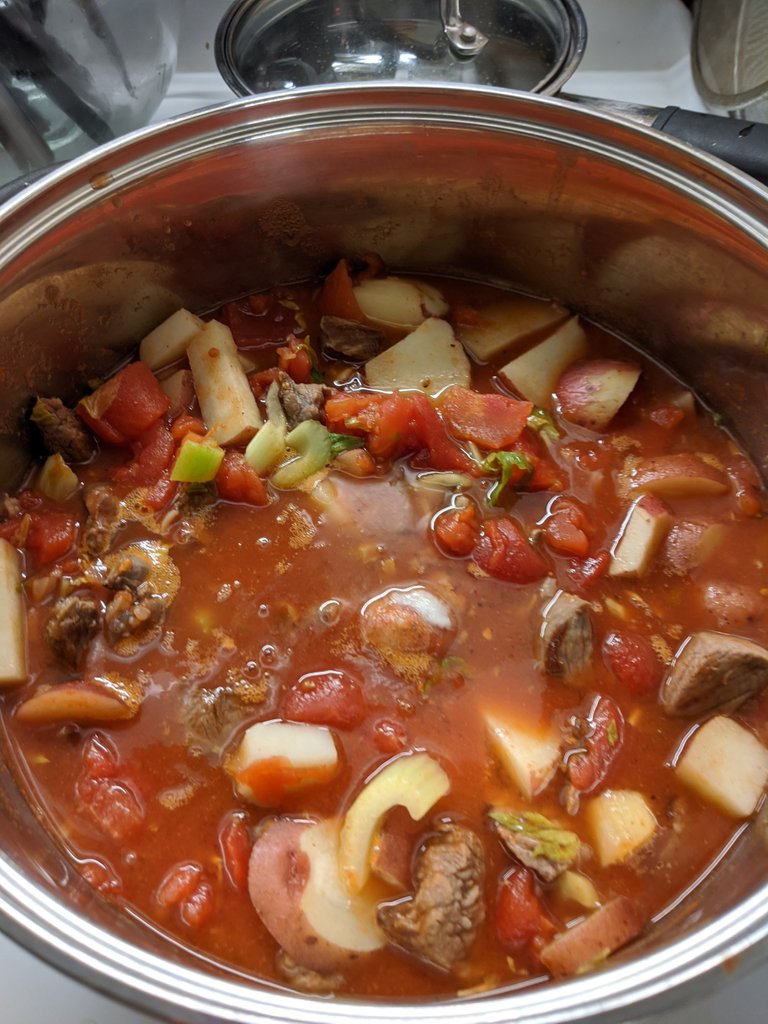 I have one onion left, but I wanted to save that for other things so...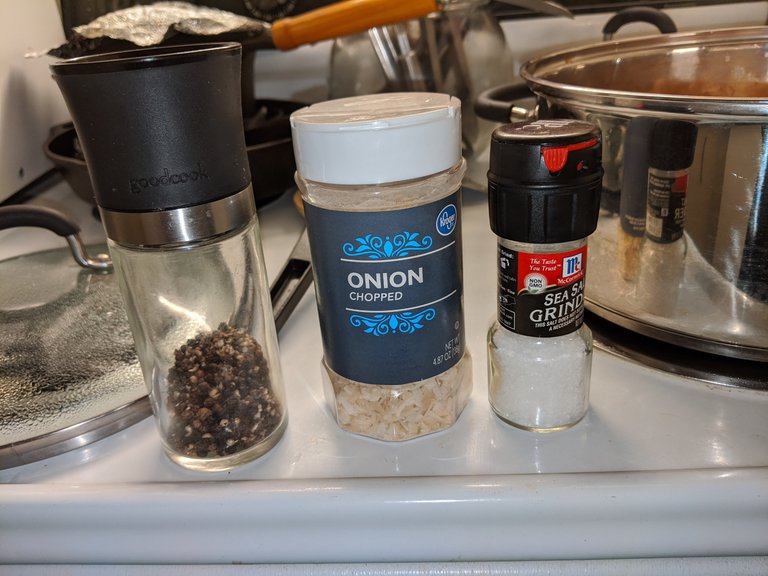 Dried onion, fresh ground black pepper and ground sea sale.
Justin Wilson said that he would never us black pepper, as he said
"It is just WOOD, the dried and ground up woody part of the seed"
He always used red Cayenne pepper, which I like, but most people I know don't want their food to be spicy hot without them being in control of how hot.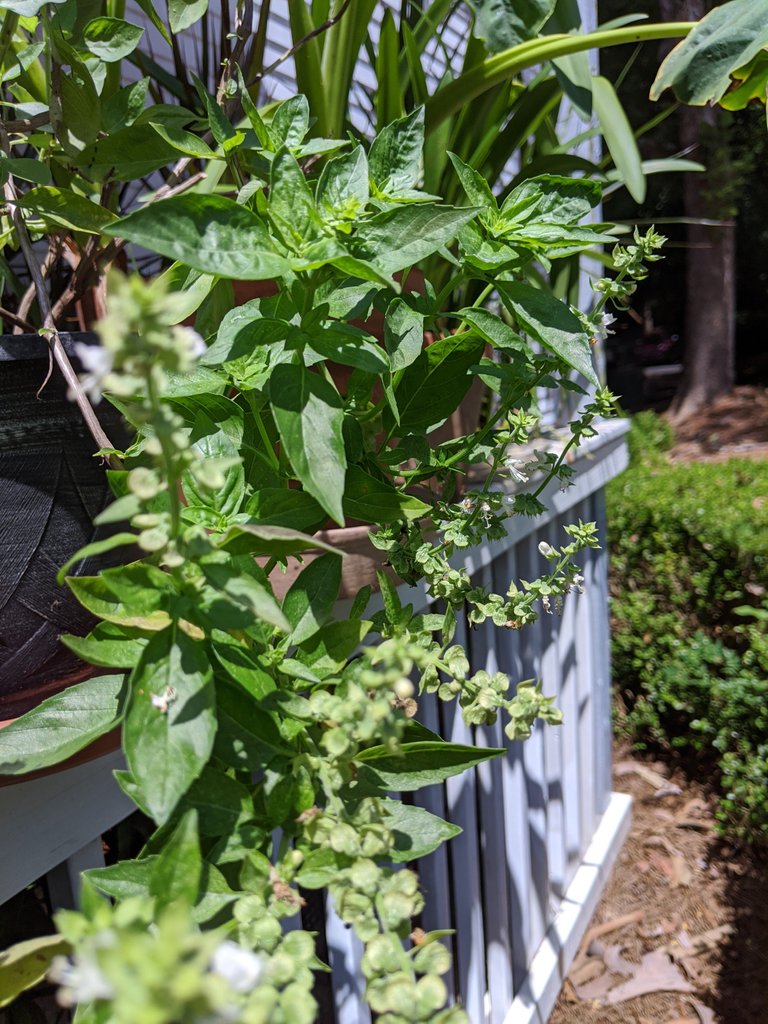 Here is the source of my Fresh Basil.
This herb is one of the most aromatic and pleasant smells to me, I will sometimes just pinch off a leaf, rub it between my fingers because I love the smell.
(Speaking of which, the smell of this stew cooking right now is making my mouth water, and I'm in my bedroom 🤣)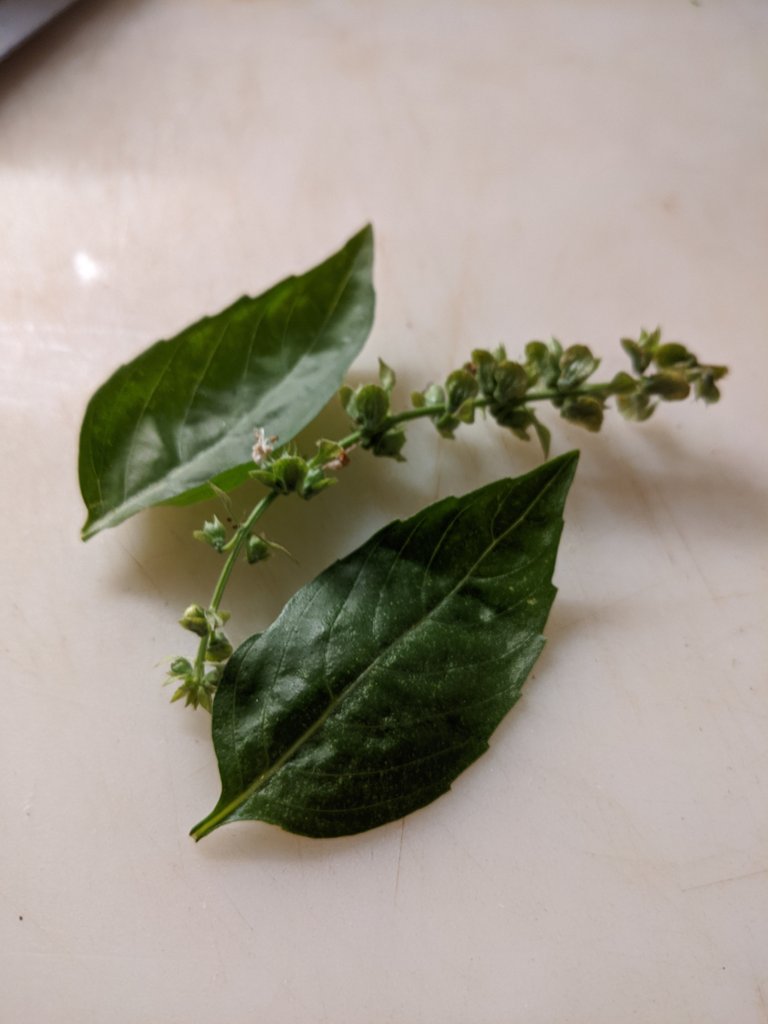 As I stated, I pulled the blooms off that stem and dropped them into the stew, then I diced the leaves up coarsely and they followed into the pot.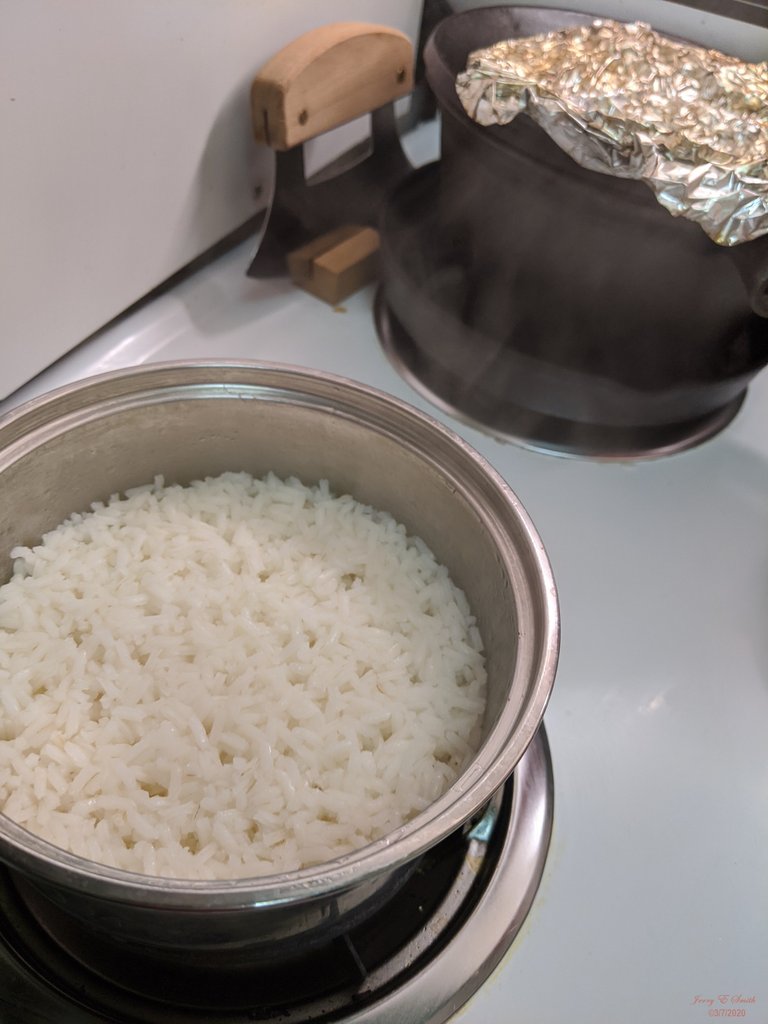 ↑Tomorrow I will cook the rice (this is an old image)↑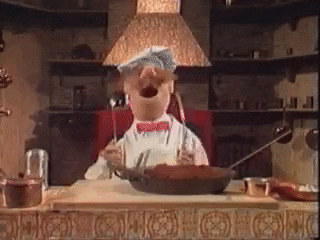 "Beef Stew Redux"

HEY! I'm a poet!
by
Jerry E Smith
©08/28/2020
all images are original

These .gifs were created for me by @coquiunlimited; many thanks







Tomorrow I will cook the rice (this is an older image) for tonight. the stew will sit allowing the flavors to meld better