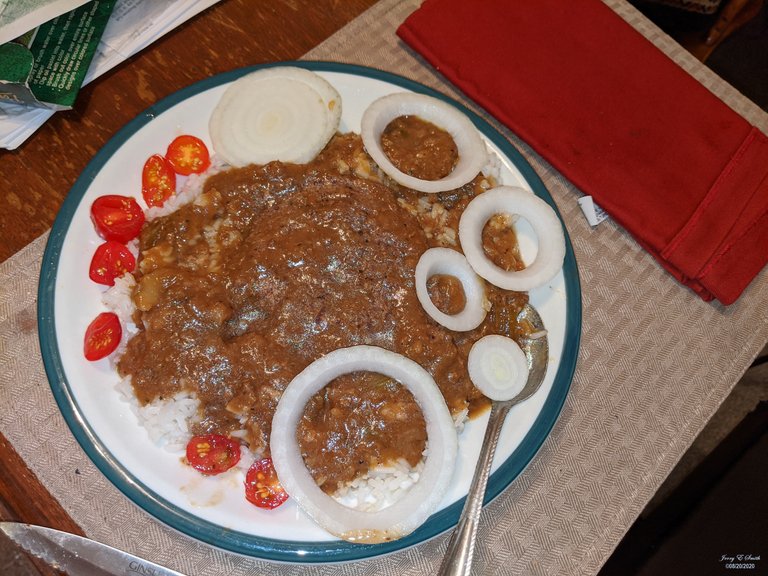 Some time back, I bought a family pack of Cubed Steak, separated out and froze them.
So far every last one of them has been filled with gristle.
Last night more out of boredom than anything else, I made a small amount of potato soup from scratch; I got it a little too thin, but it tasted good.
This morning I got ONE of those frozen cutlets out, with a vague notion of doing it in a pan with gravy, simmered to see if it would be more tender.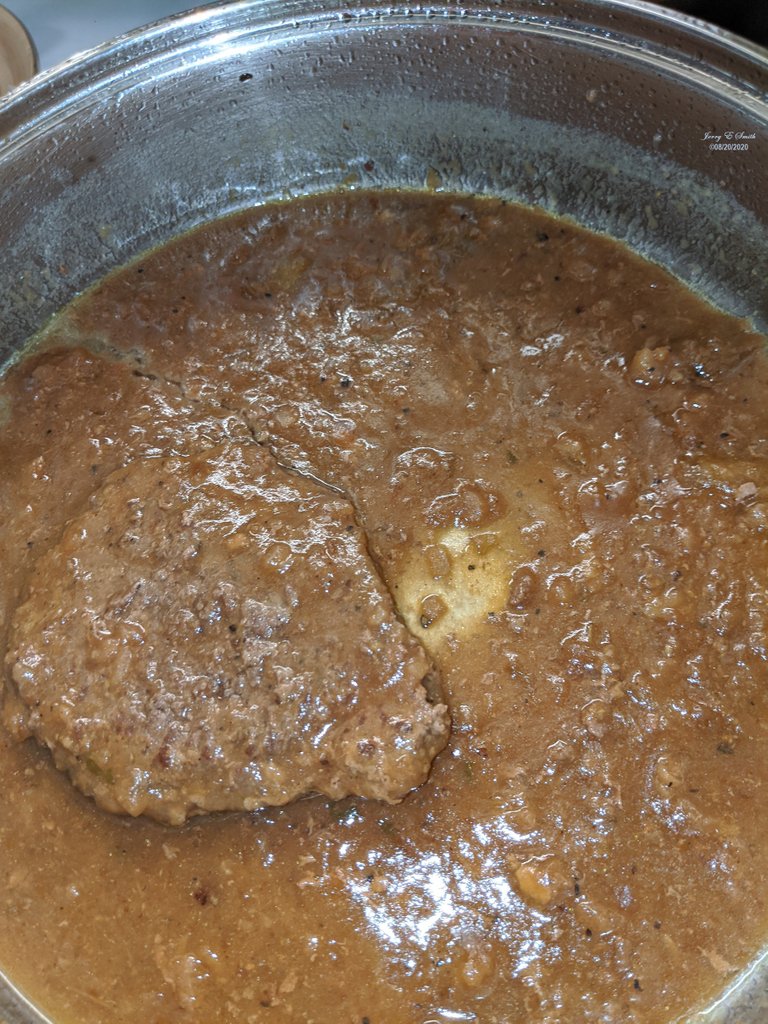 I browned it slightly, then used the potato soup as a gravy base, (I also had a ginger root in the fridge that was going bad unused, so I cut out what was bad and grated the rest, some of it went into the meat as it marinated)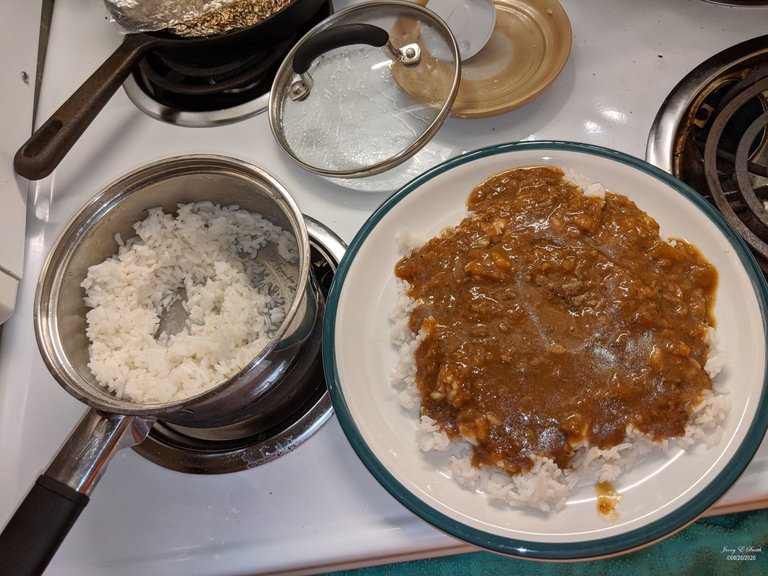 So now, I've cooked some white rice for the gravy. I tasted it (the gravy) and it is quite good, different.
I waited a while and ate me some supper
"It Was Good Too"

by
Jerry E Smith
©08/20/2020
All images are mine

These .gifs were created for me by @coquiunlimited; many thanks