Hello EveryOne,
I'm always good at cooking. Although I cook because of my hobbies but it is always good to eat. Today I am going to show you how you can make Noodles Pakora at home. It is very easy to make, delicious to eat.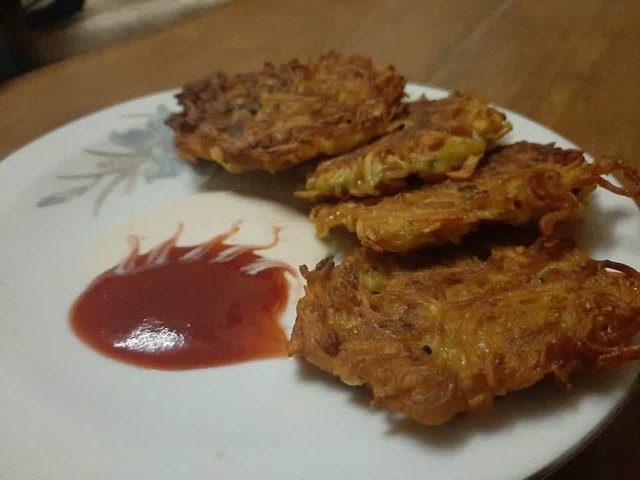 Ingredients:
chopped 2 medium size potatoes.
1 packet of maggi noodles.
Flour 1/2 cup.
1 egg.
Onion.
Green chilli.
Salt.
Chilli powder.
Turmeric powder.
Coriander powder.
1 / 3rd tea spoon baking soda.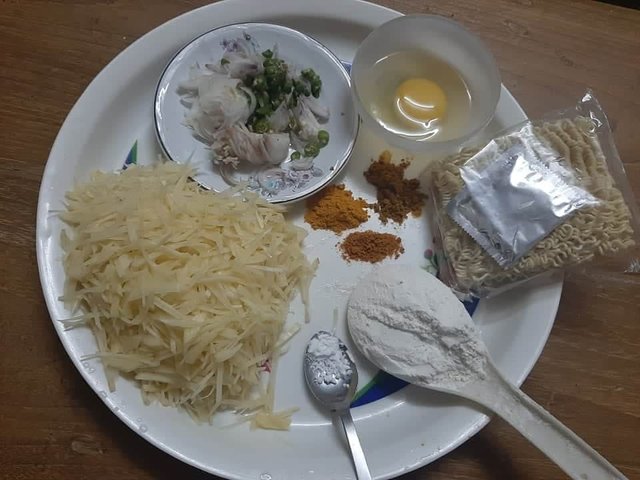 First I heated the water in a pot. Then I cook the noodles well.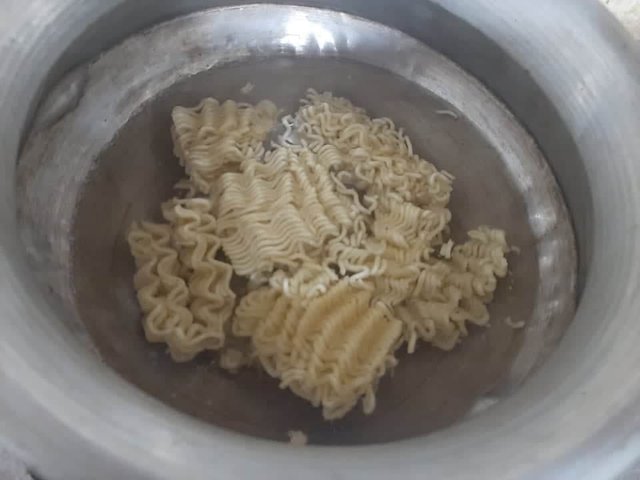 When the noodles were cooked, I mixed it well with all the other ingredients.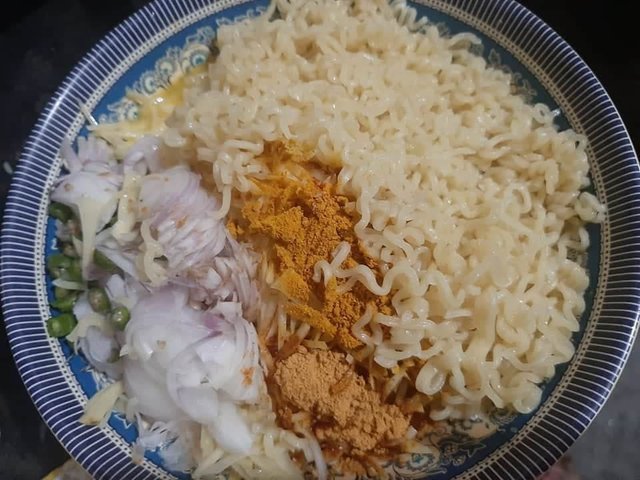 Then I heated the oil in a pan.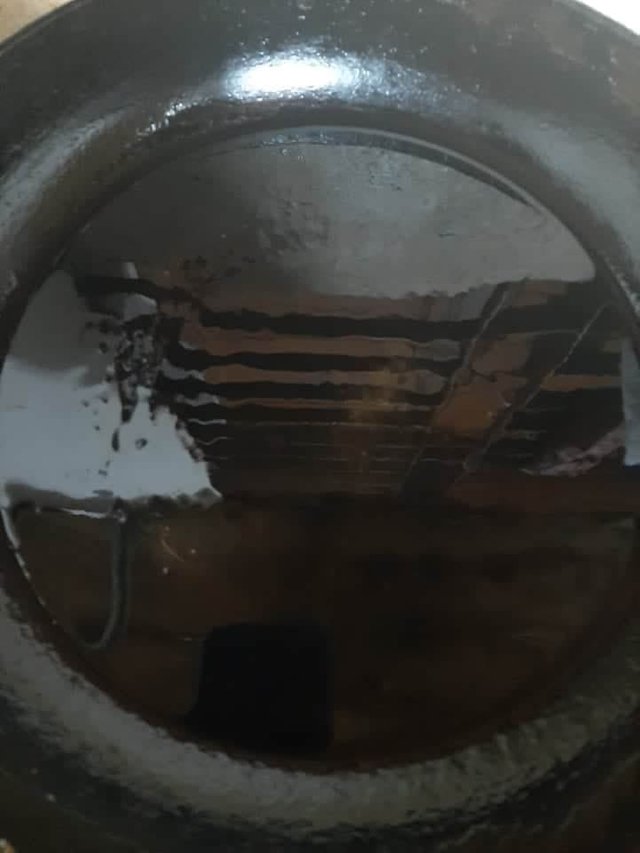 I fried it in a little oil today Because eating with too much oil will not be healthy for the body. Then I gave the smeared noodles in the shape of my choice and start to fry them.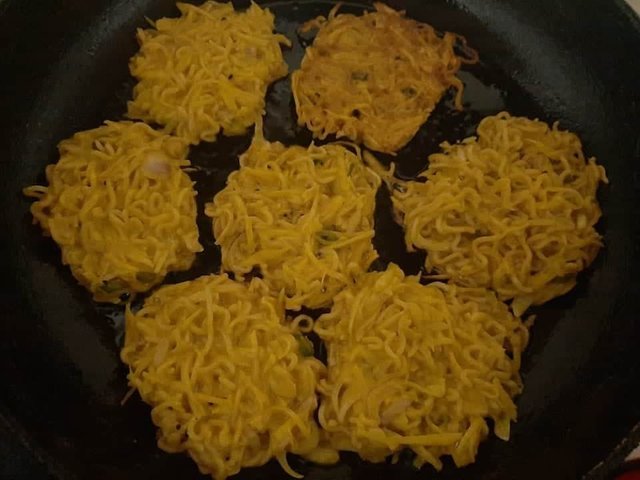 Fry the two sides well until the Pakoras turn brown color.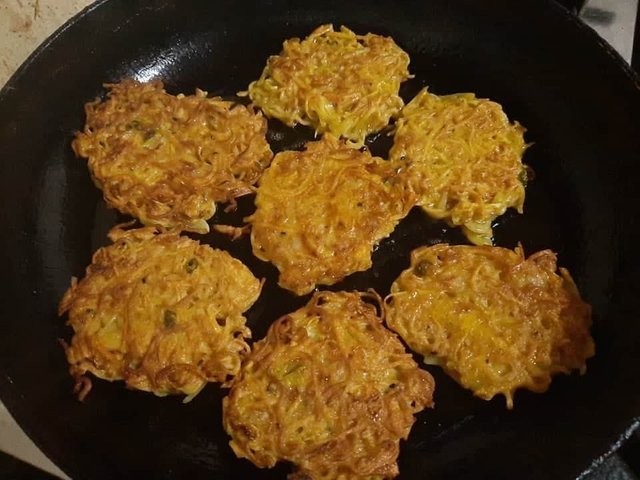 Delicious Noodles Pakora is cooked.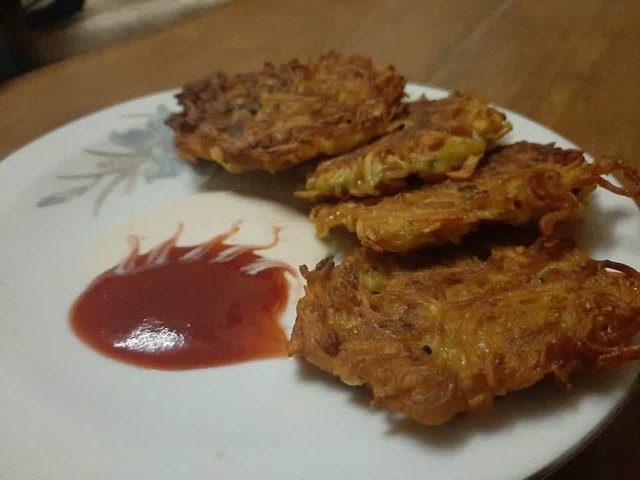 Thanks for reading to the end.That's all for now. I'll come back with another recipe blog again.
Hit the upvote button if you like this post and leave a comment if you wanna say anything about this post or any other posts.
Please support me to keep having more of my works and you can follow me so that you can see my future posts and you're always welcome to my blog.
Stay Home, Stay Safe & Fight The Corona.
GoodBye.