I felt like making guacamole today because I needed to eat up some organic avocados that I purchased a few days ago. I meant to eat one this morning by making some avocado toast, but I ate something different for breakfast. I need to stop buying a bag of avocados at a time because I can't eat them quickly enough before they over ripen.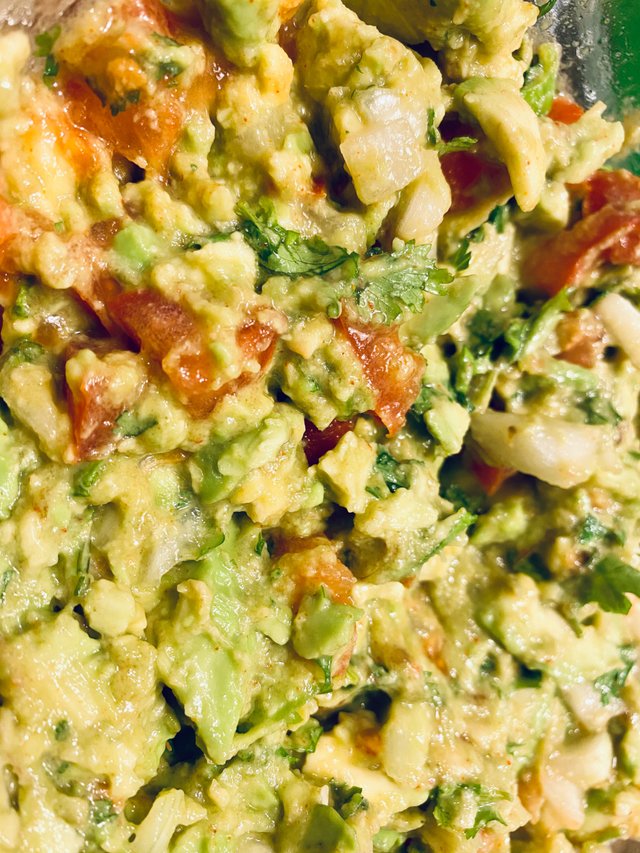 I used four avocados, one Roma tomato, some chopped sweet onions, some chopped fresh cilantro, the juice of half a lemon, a hot yellow pepper from my garden, salt, chopped fresh garlic and cayenne pepper.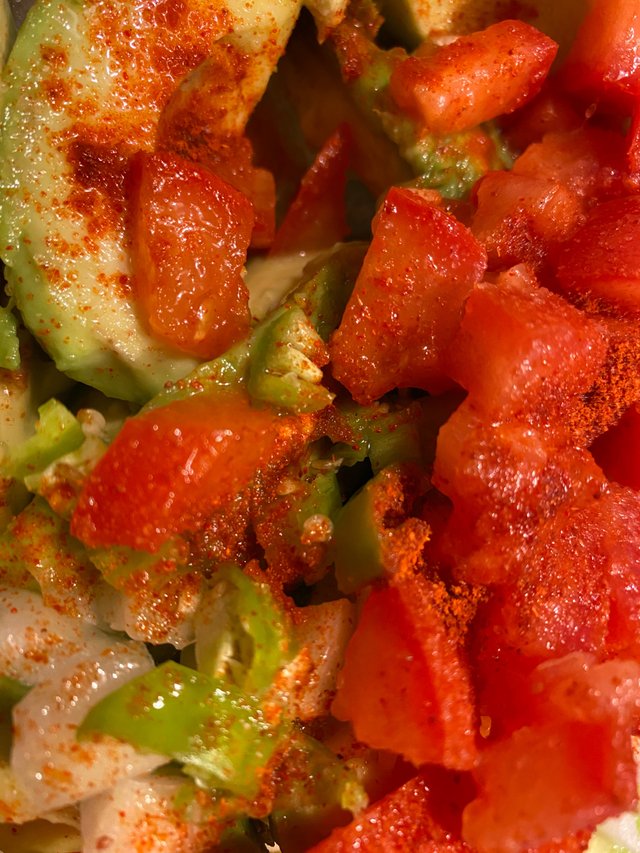 All ingredients are mixed together and mashed with a fork. I eat the guacamole with tortilla chips.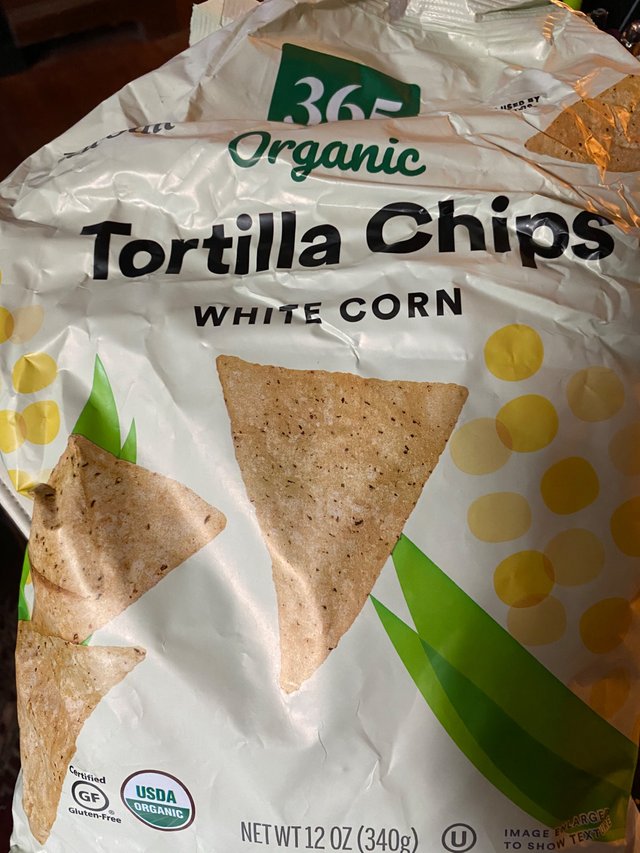 Bon appétit!