My kids requested snacks today, so I immediately searched what is available in our tray. Alas! I saw ingredients perfect for pancakes and some grains of popcorn. It's my 5th time cooking pancakes for them. So, this time, I want to try with a twist, which is to add milo to it. So excited!😍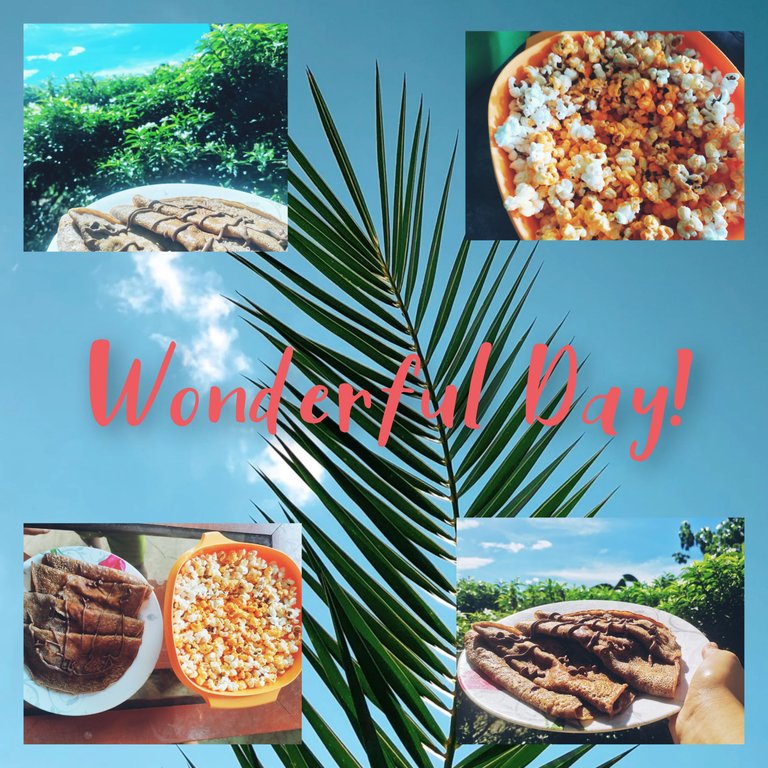 Hello Hivers, hello friends! Welcome to my blog once again! Today, I'm gonna show you the recipe for the all-time favorite of my kids, the pancake.
Disclaimer: This is only my way of cooking homemade pancakes. To add, I also included the easy-to-cook popcorn.
First, I prepared a clean basin, spoon and fork, and frying pan. Then, the ingredients of the pancake. Here we go!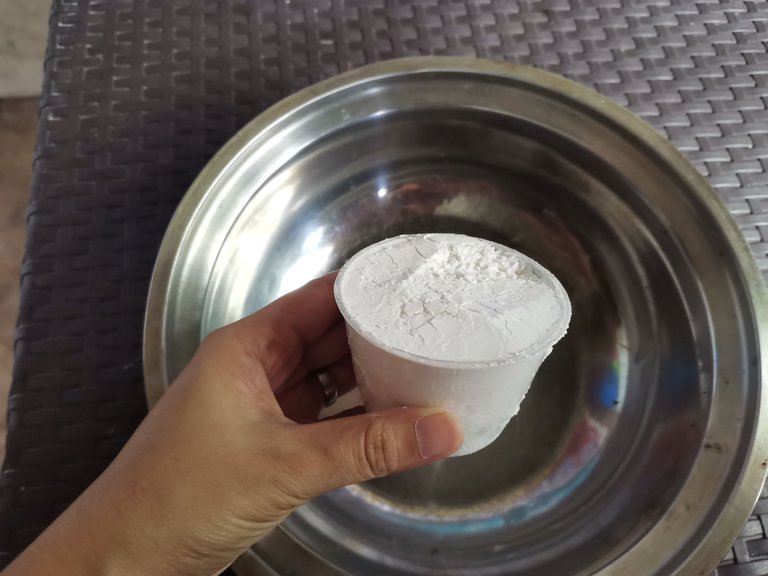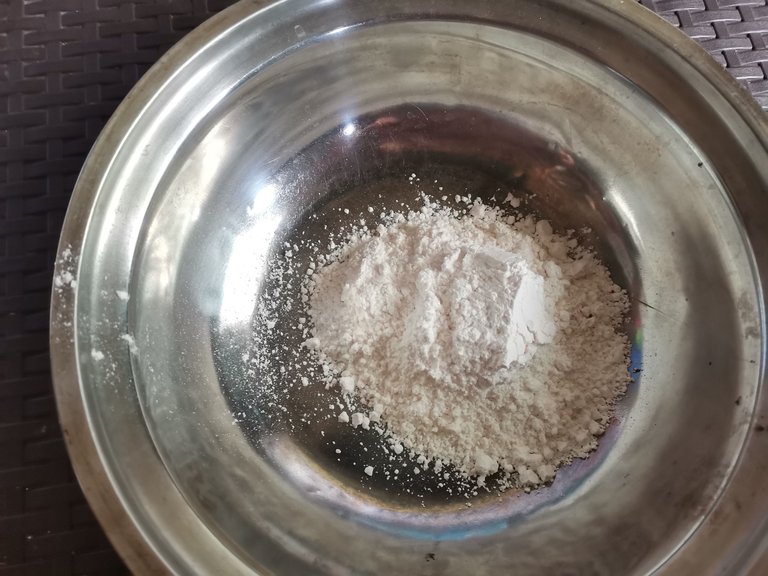 1 cup of cake flour, then spread evenly.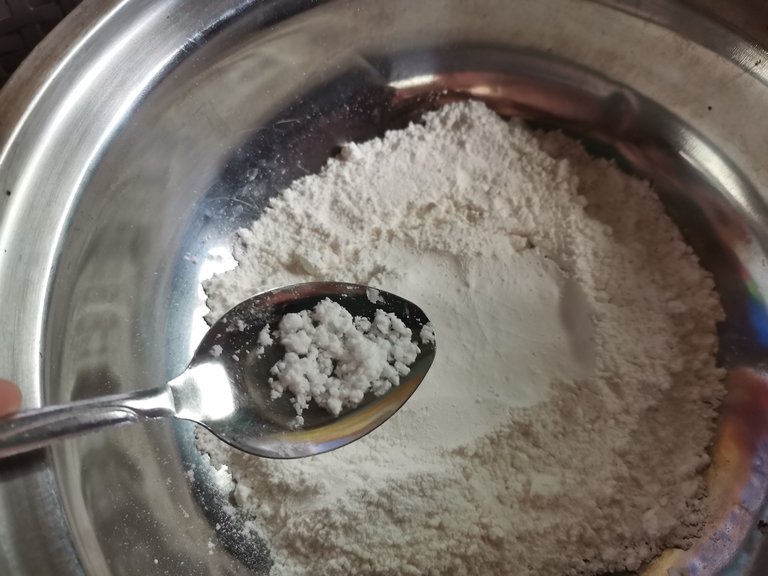 Add a pinch of baking powder.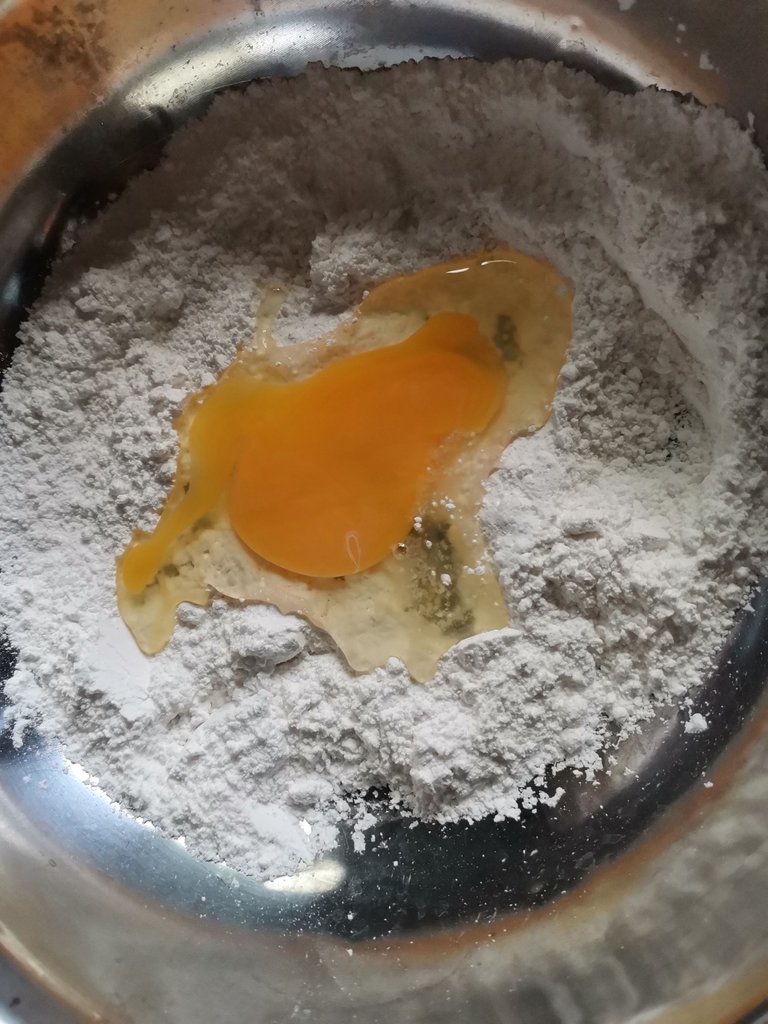 An egg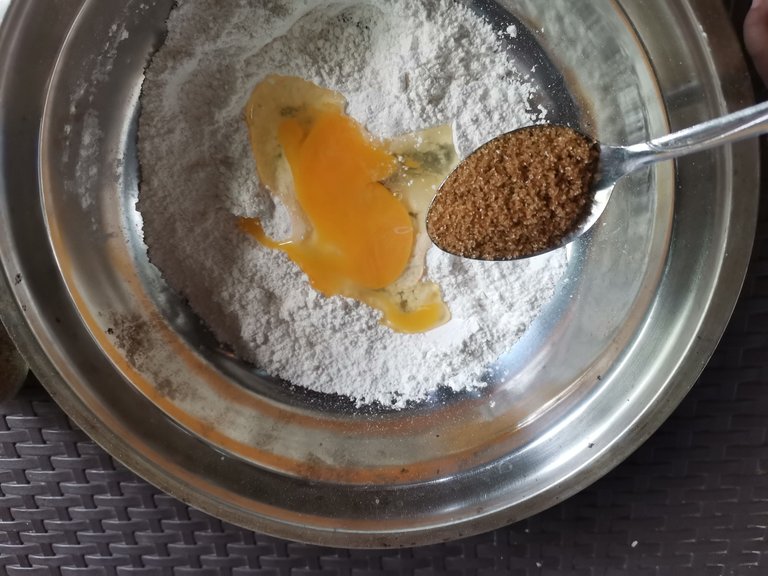 1 tablespoon of sugar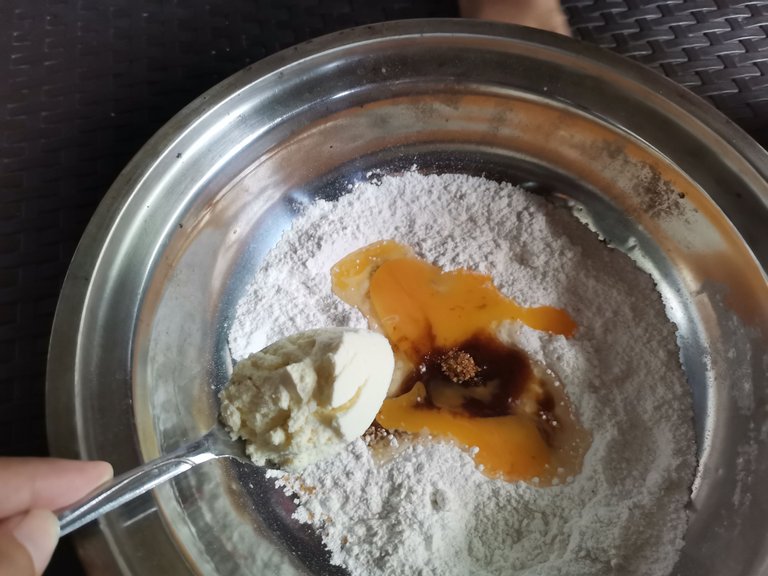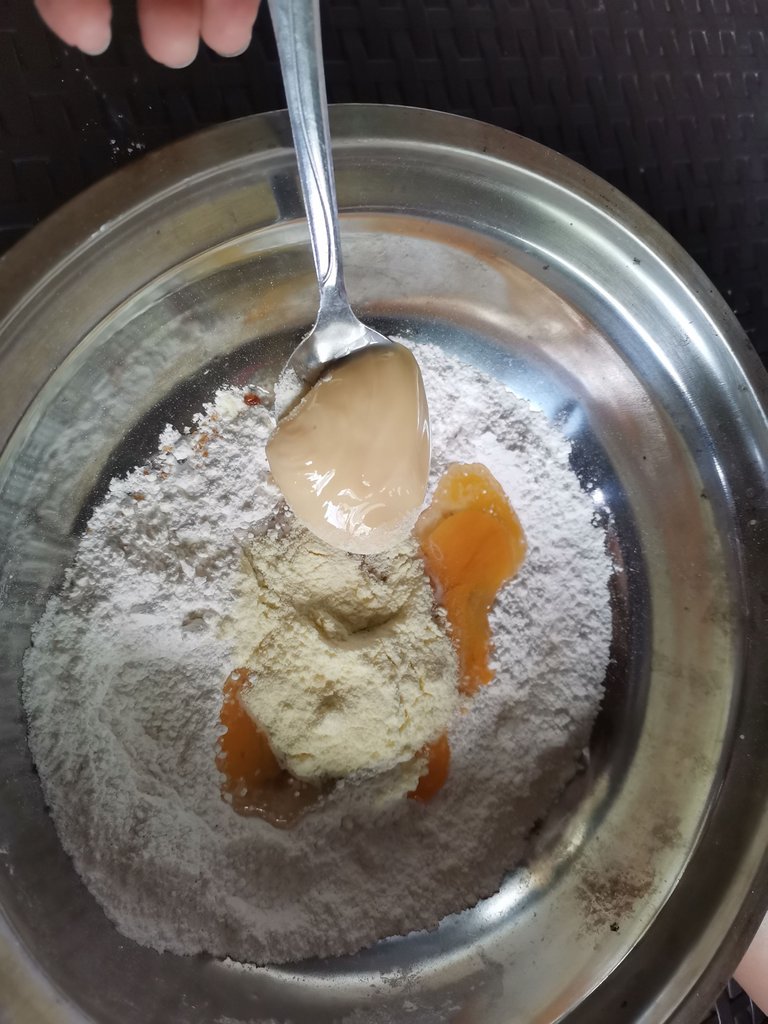 1 tablespoon of powdered milk and condensed milk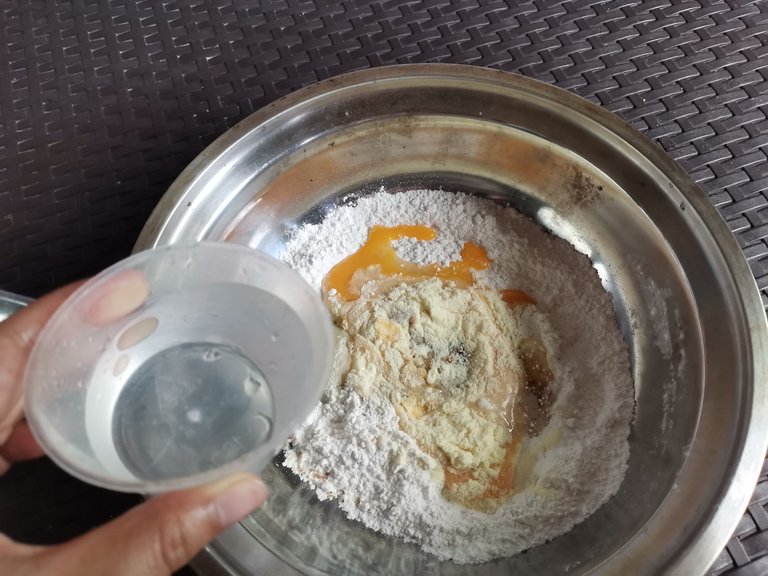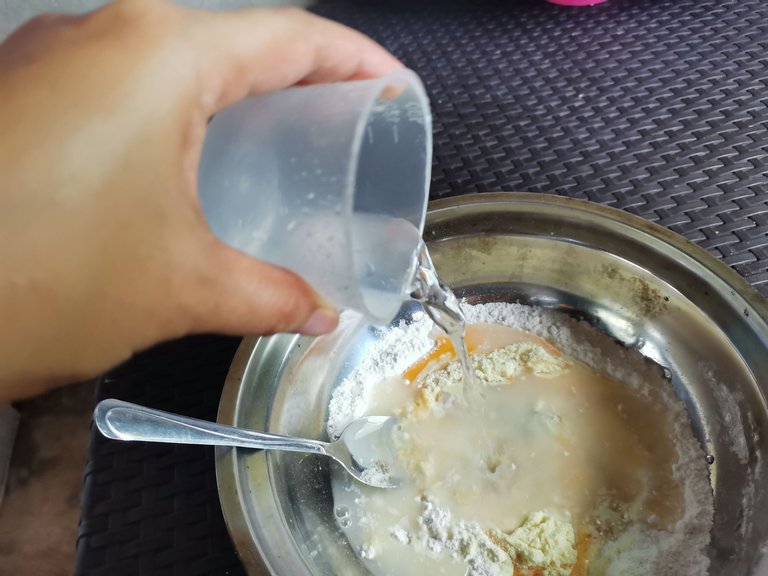 1 cup of water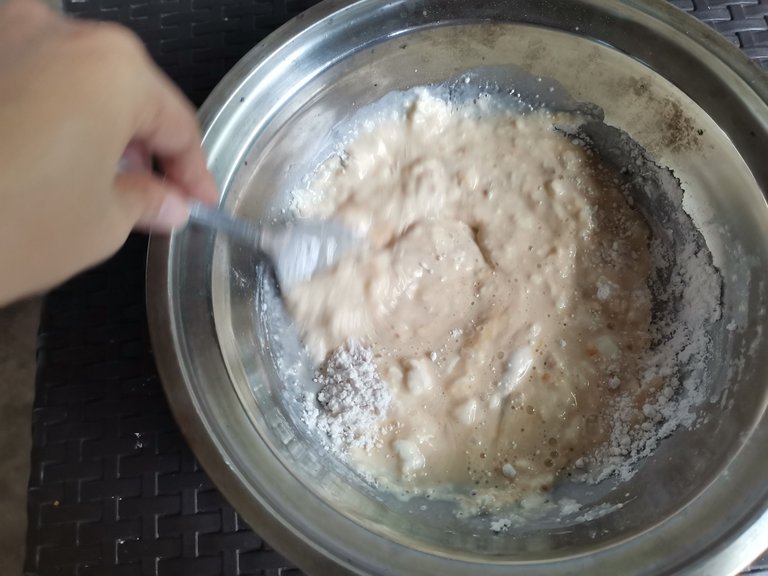 Let's mix!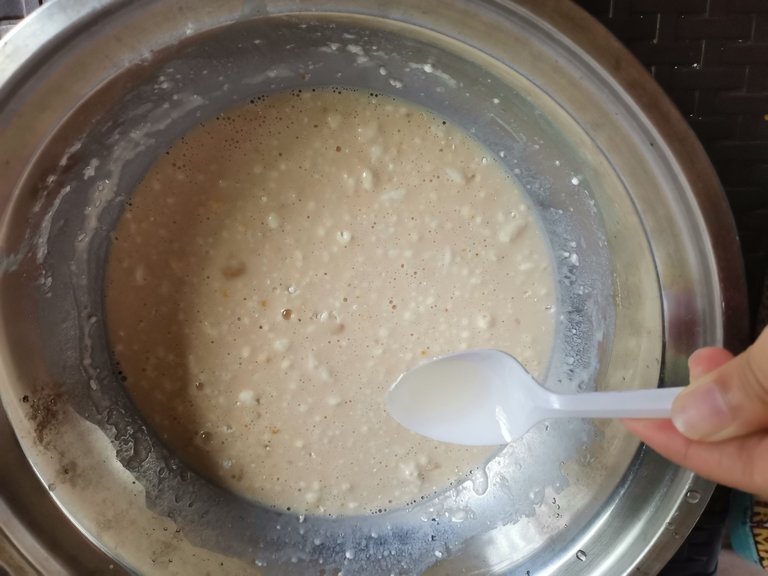 Add one teaspoon of oil. You can also use melted margarine to make it more aromatic. Then mix!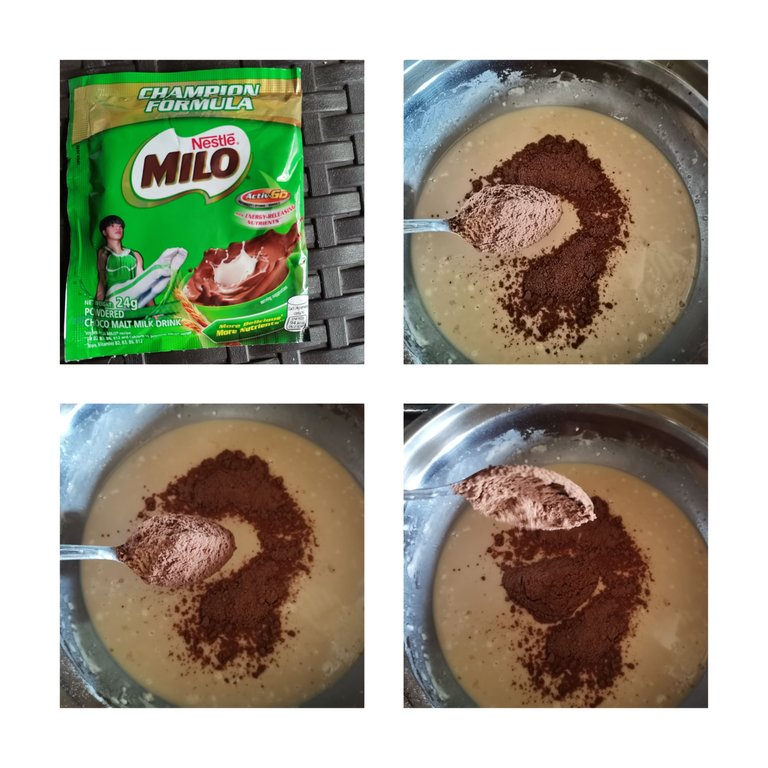 And... The twist! I poured the 1 sachet of milo into the basin.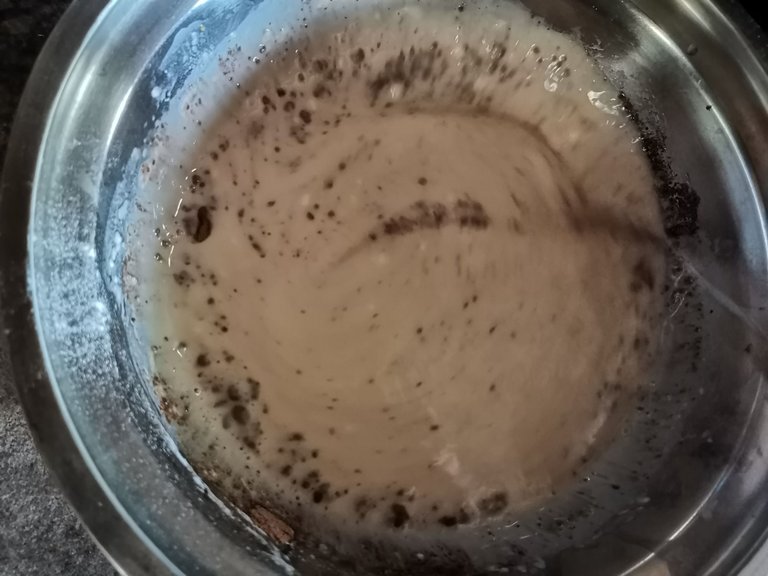 Then I mixed it constantly to remove the bubbles with flour in it.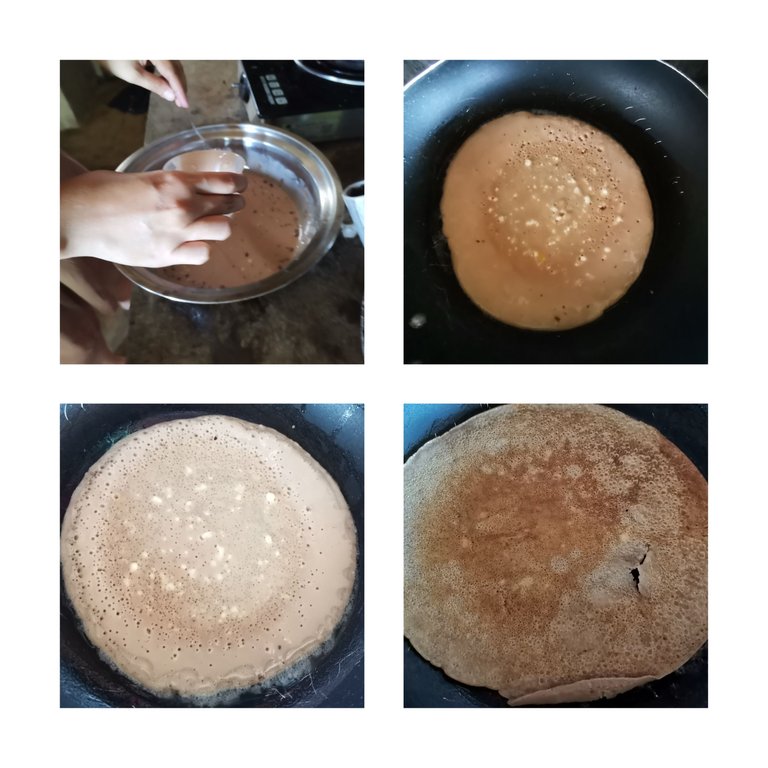 Let's start cooking! Heat the frying pan then, put a small amount of oil and spread evenly. Then, ½ cup of the prepared mixture of pancakes. Although it has a few bubbles later it was gone.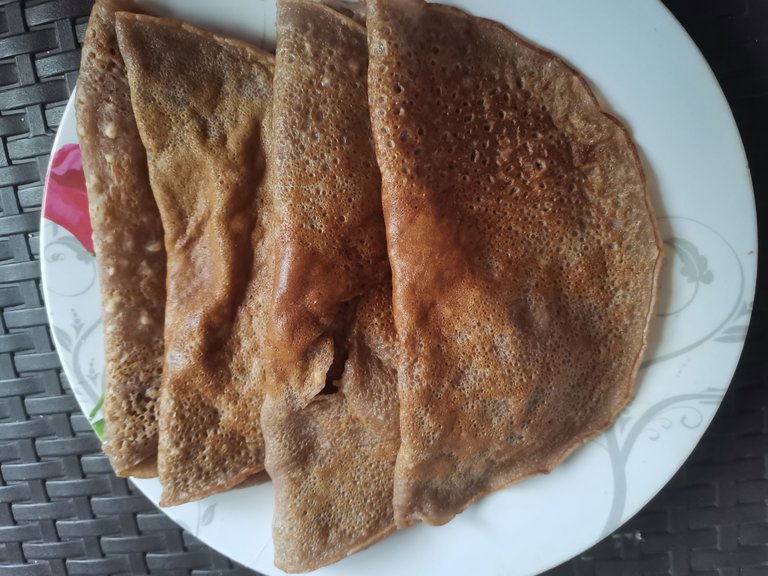 Here it is! It's all cooked. But wait... I think I want something to add. Hmmm...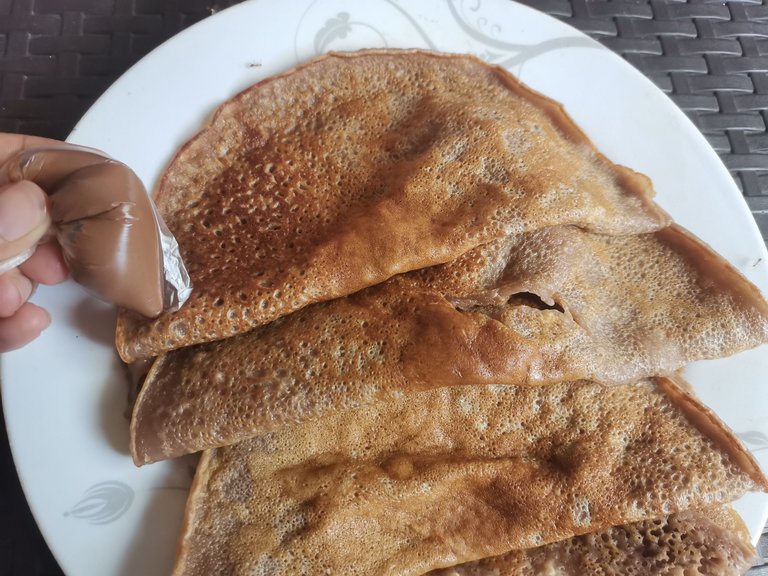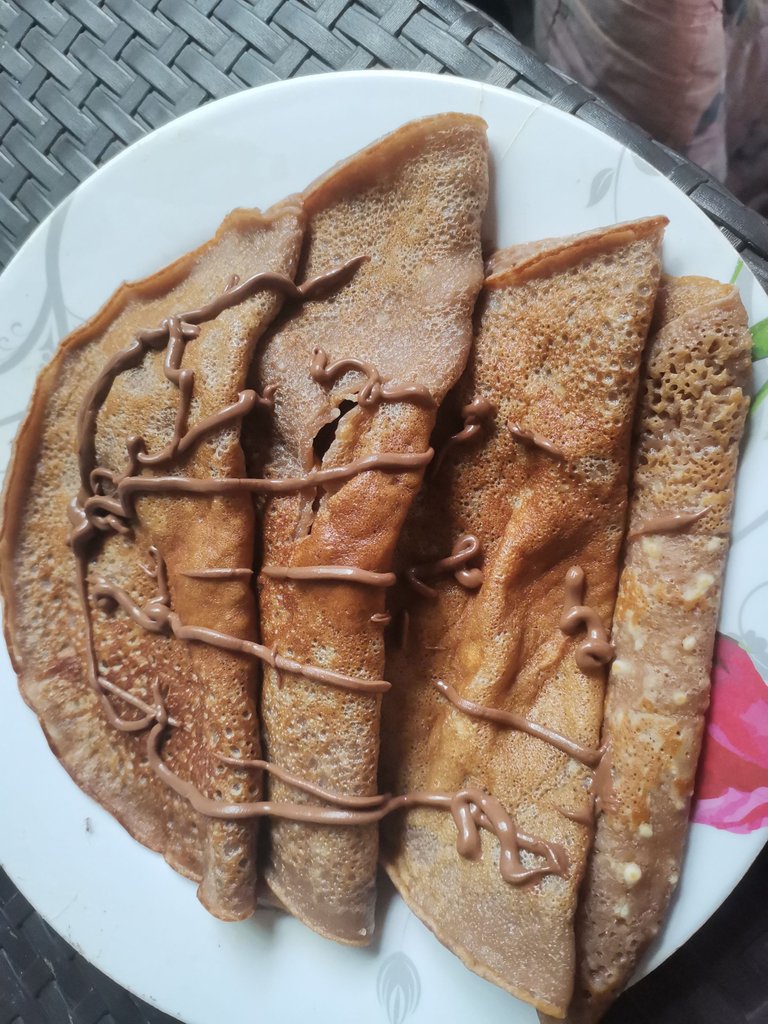 Aha! It's chocolate syrup, but it's an improvised topping 😁. I melted the chocolate filling available in our tray and put in a clean plastic and squeeze it on top of the pancake and Viola! Perfect for us.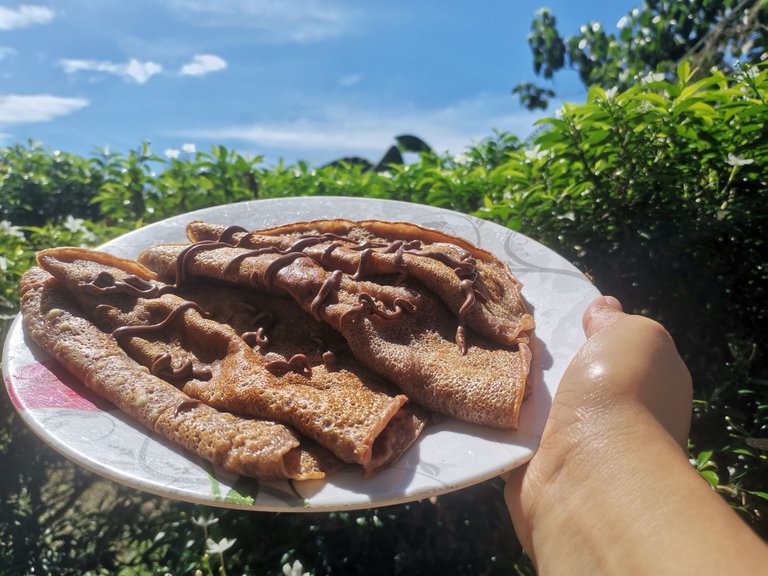 Here's the outside view of the finished product! Chaar!
---
Next was an easy-to-cook popcorn.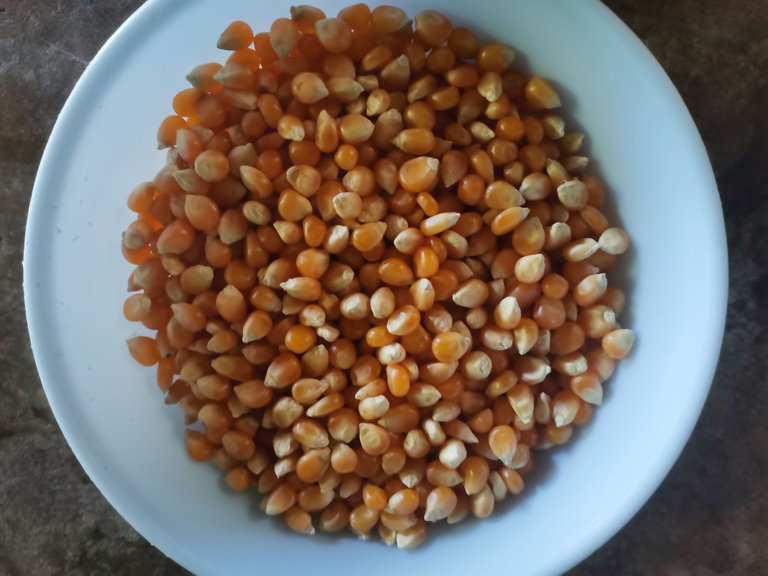 Just prepare one-half cup of popcorn grains. You can also add some if you want. This amount is good for us only that could make one basin, hehe.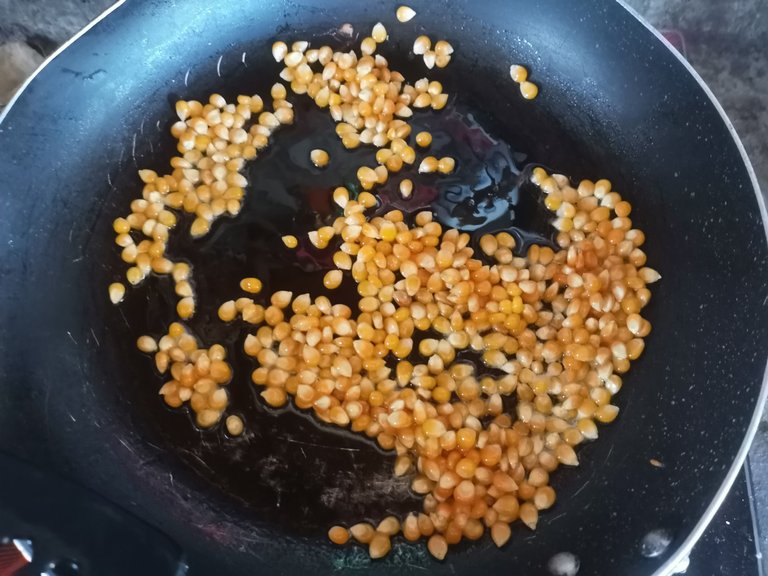 In a pan, put an amount of oil. Let it heat for seconds then put the popcorn grains and stir.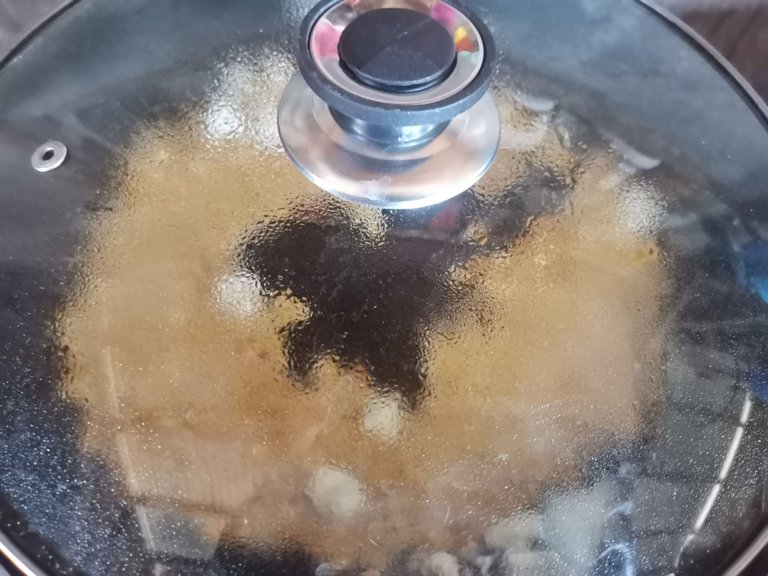 Cover it when it starts popping.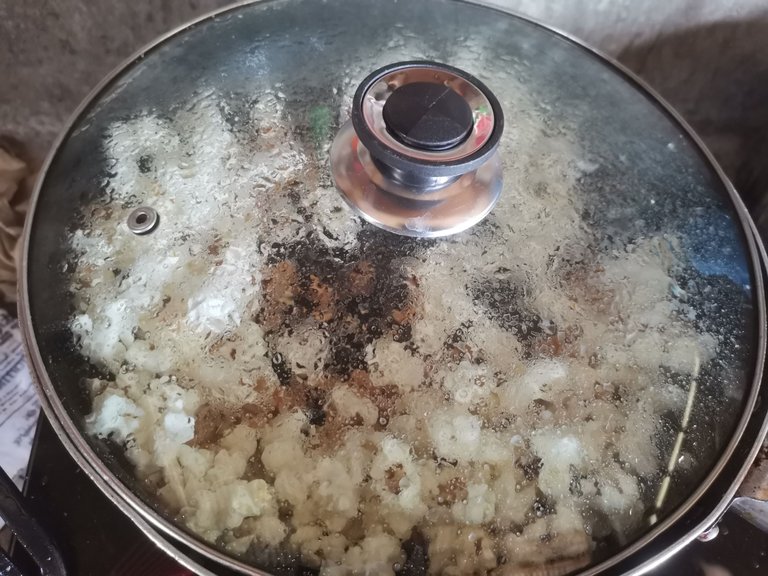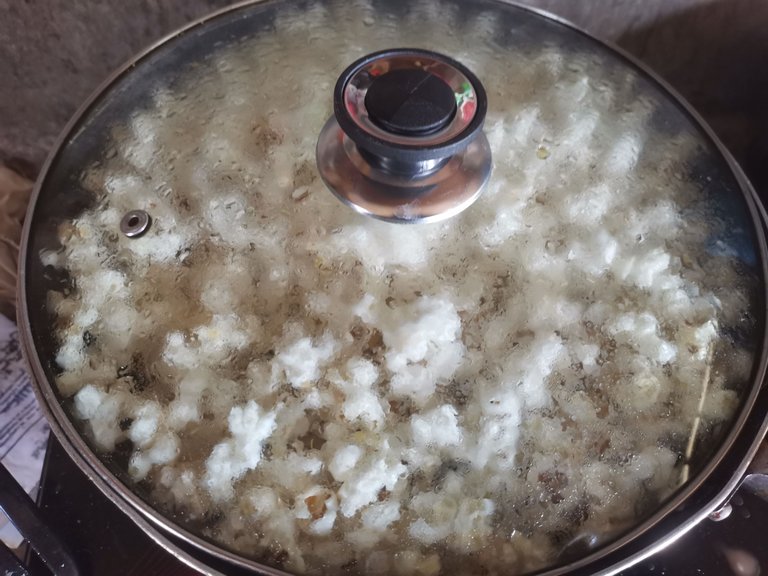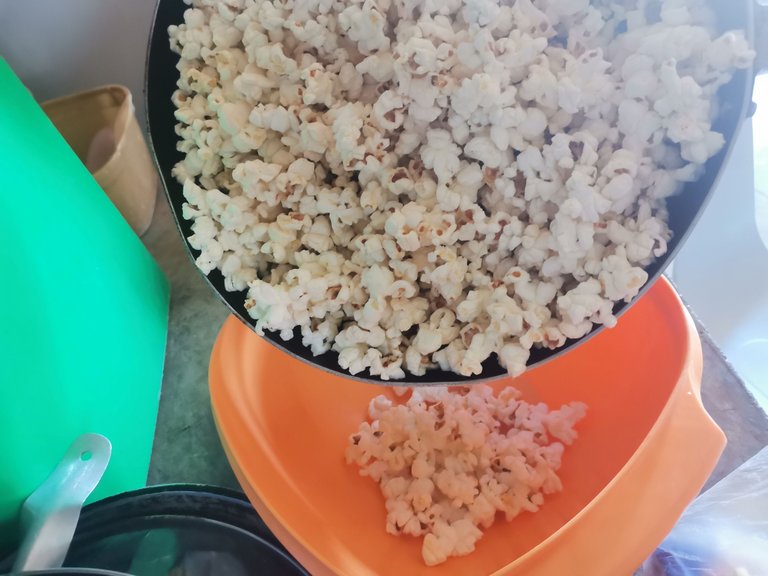 It's already cooked! Transfer it to the basin.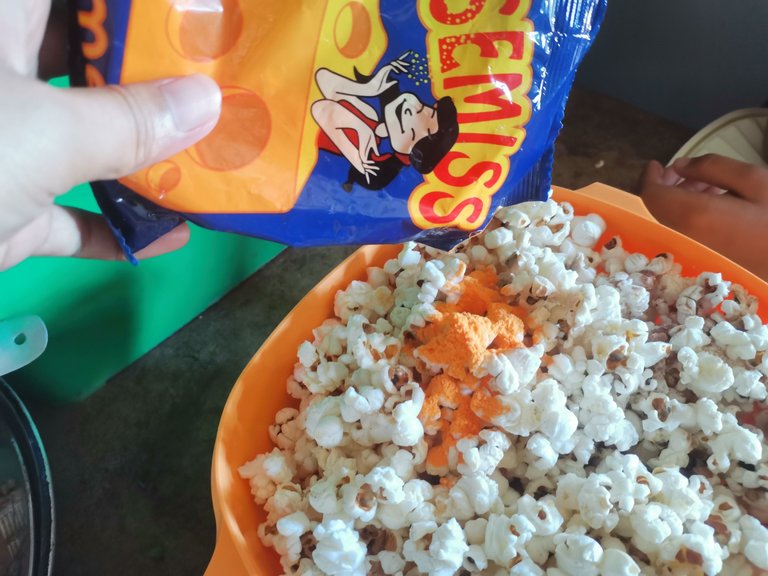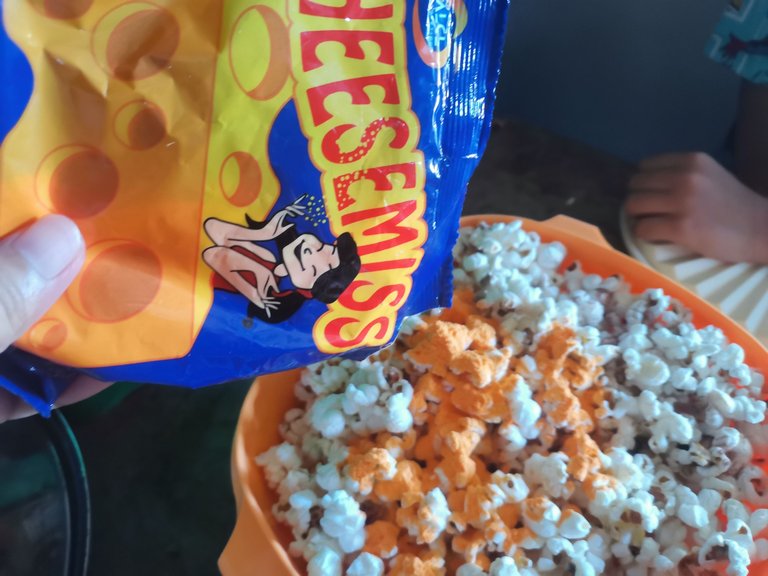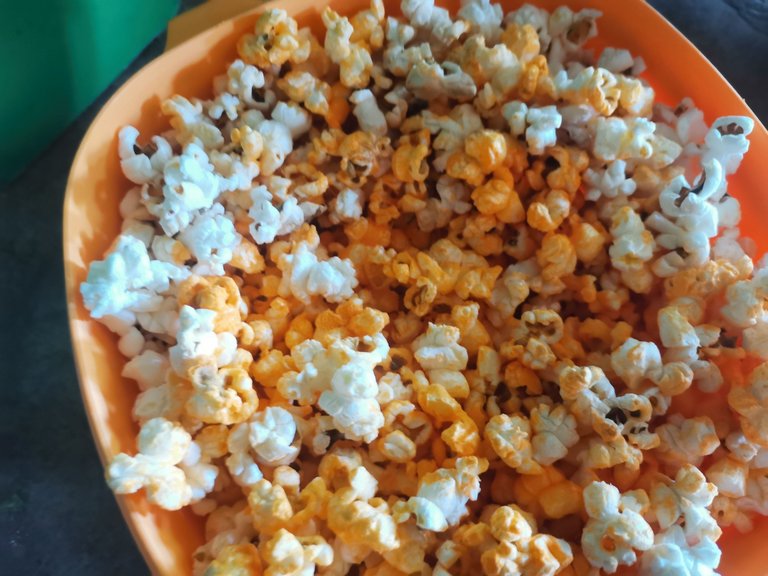 Add powdered cheese. Cover. Shake it, until it's all mixed. You can also use salt if you don't want to use cheese, or just no flavor will do, it's also yummy.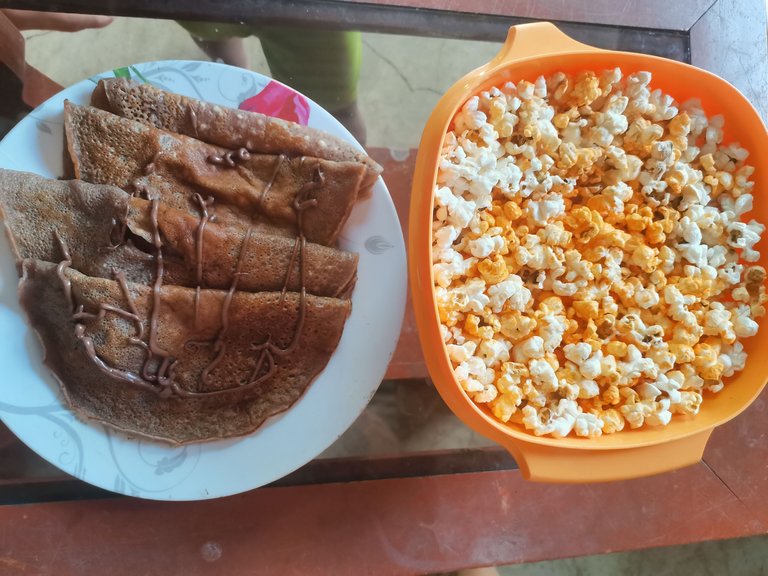 Tadaah! It's all done! Ready to eat. While capturing this, my kids were ready to attack the food! Haha. Sorry kids for waiting 😁.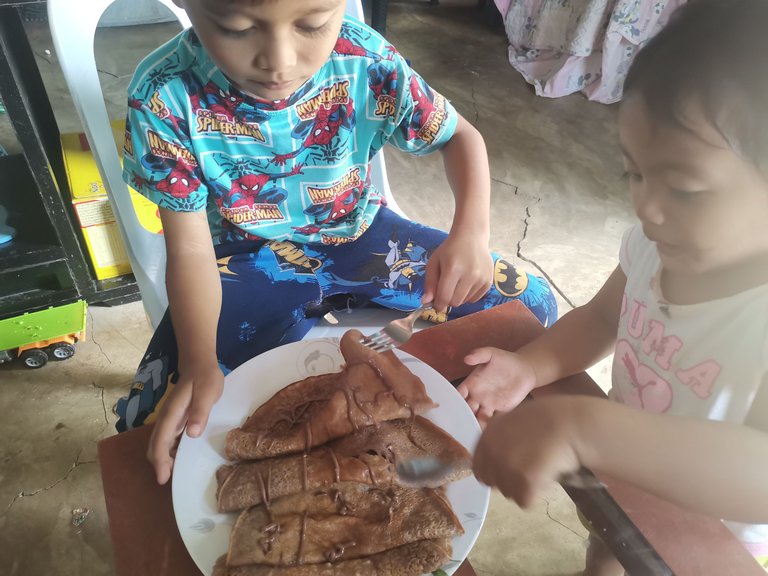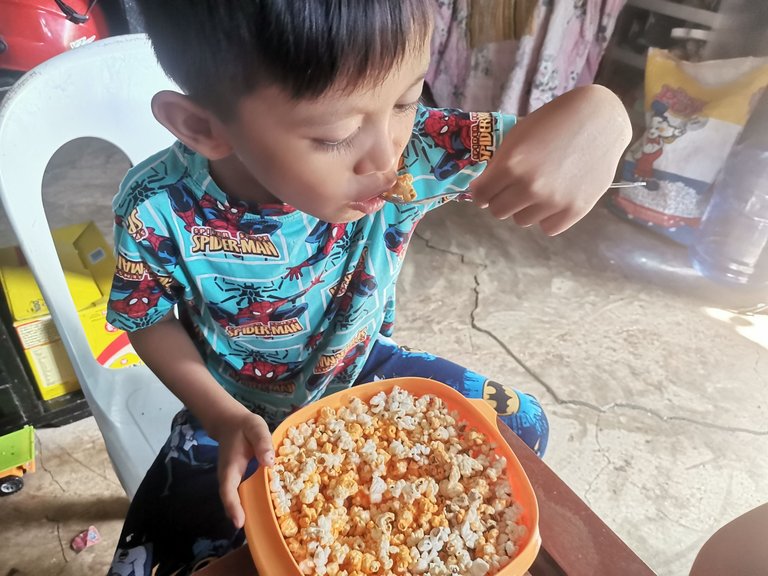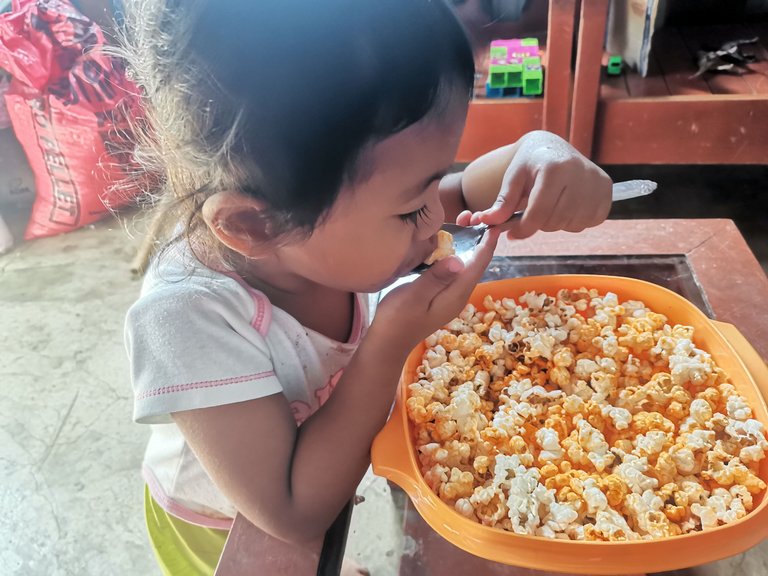 Here they are patiently waiting and finally, it's time to eat!
I feel elated seeing them happily eating their snacks. My son always requests pancakes and is seconded by my daughter so, I can't turn down the request but deal with it.
Thank you for reading Hivers and see you soon on my blog. Keep safe and God bless everyone!