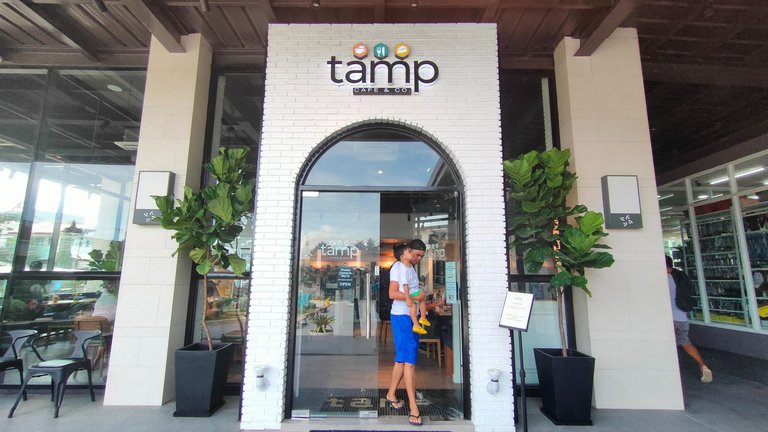 The plan was to get some necessary grocery supplies at Metro Gaisano Paceo Arcenas the day after we arrived in Cebu City coming from Singapore. But when we found new Tamp Cafe & Co. branch, we decided we get lunch first.
With its white brick walled with glass door, it definitely looked neat from outside. A tree inside was also visible, there were many customers and it's understandable as it was almost noontime when we arrived. We were greeted by their friendly staff as we entered the cafe.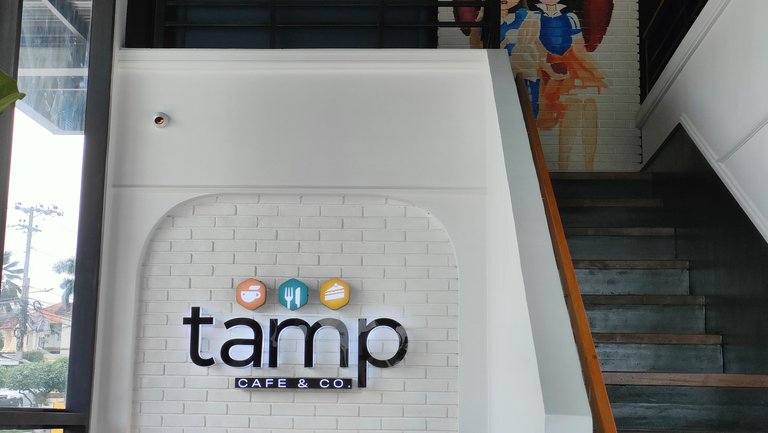 We never had tried any of the Tamp branches before. I know they have three other branches:
📍12 Pres. Aguinaldo St. Kasambagan
📍Ground Floor, Tsai Hotel and Residences Lahug
📍Unit 105 Banilad Town Centre
This one is in Unit 47-48 Paseo Arcenas Banawa and it opens 8:30am-10:00pm.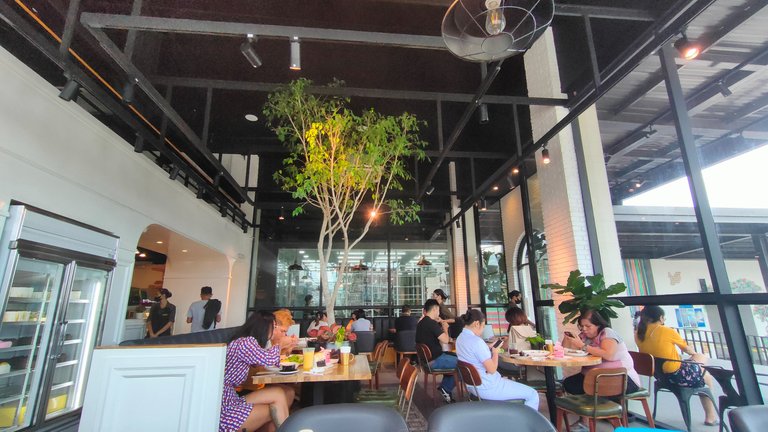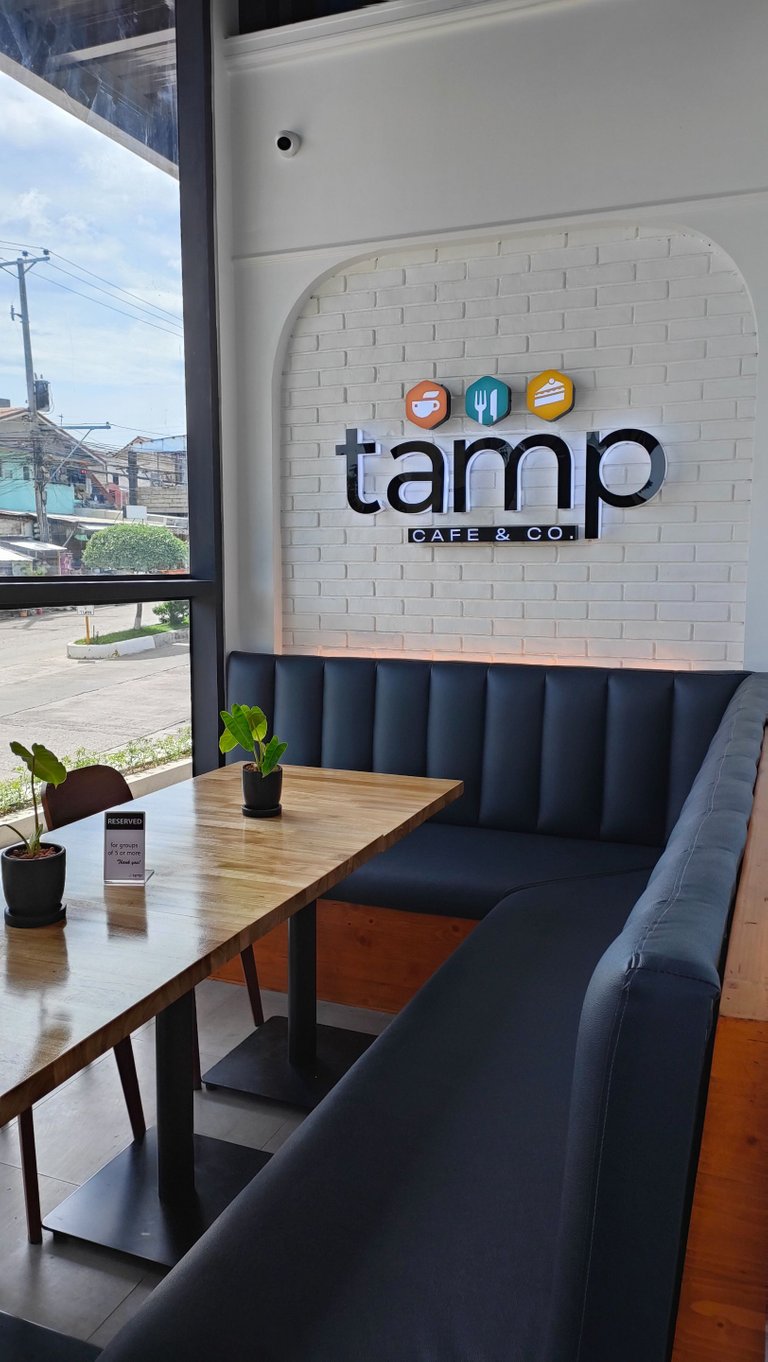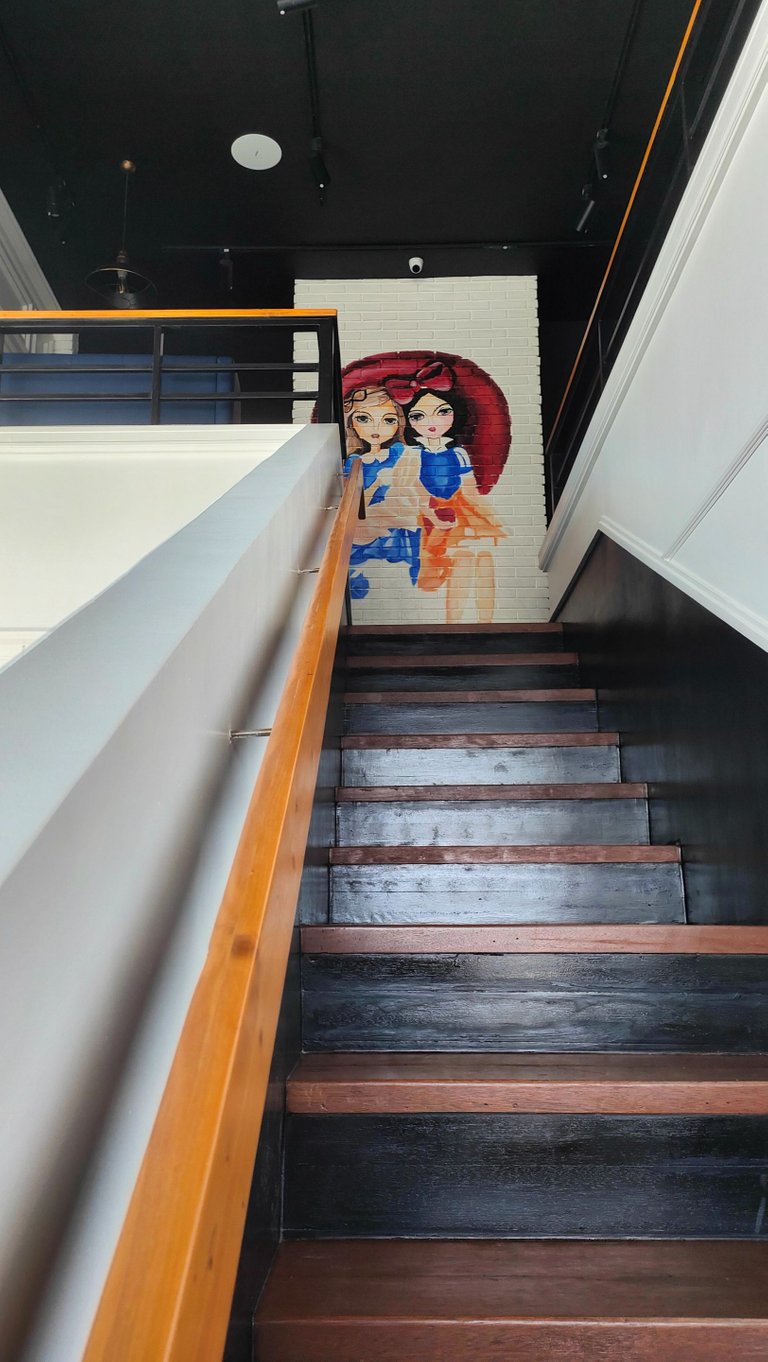 We would have loved to go to their second floor but its not yet ready. I understand it was still a few weeks ago since they had opened up according to the staff again. So when I asked about their internet service, they said it isn't available as of the moment as their ISP has not yet visited the branch. And it was also given that at the time of our visit, they only accept cash.
I bet as of this writing, they must have their internet up so card payments should be accepted.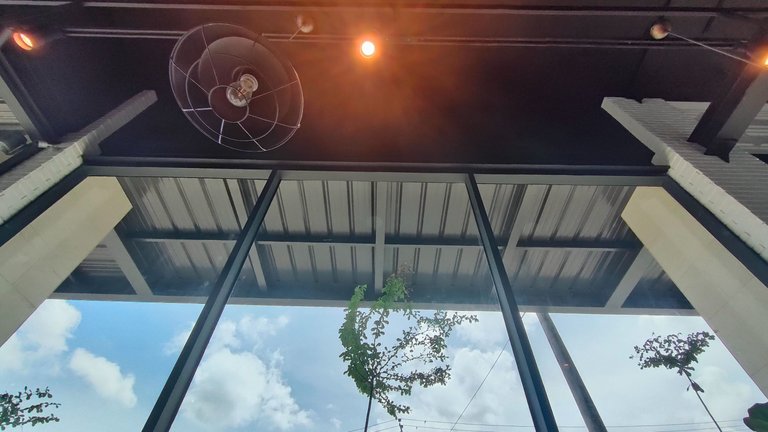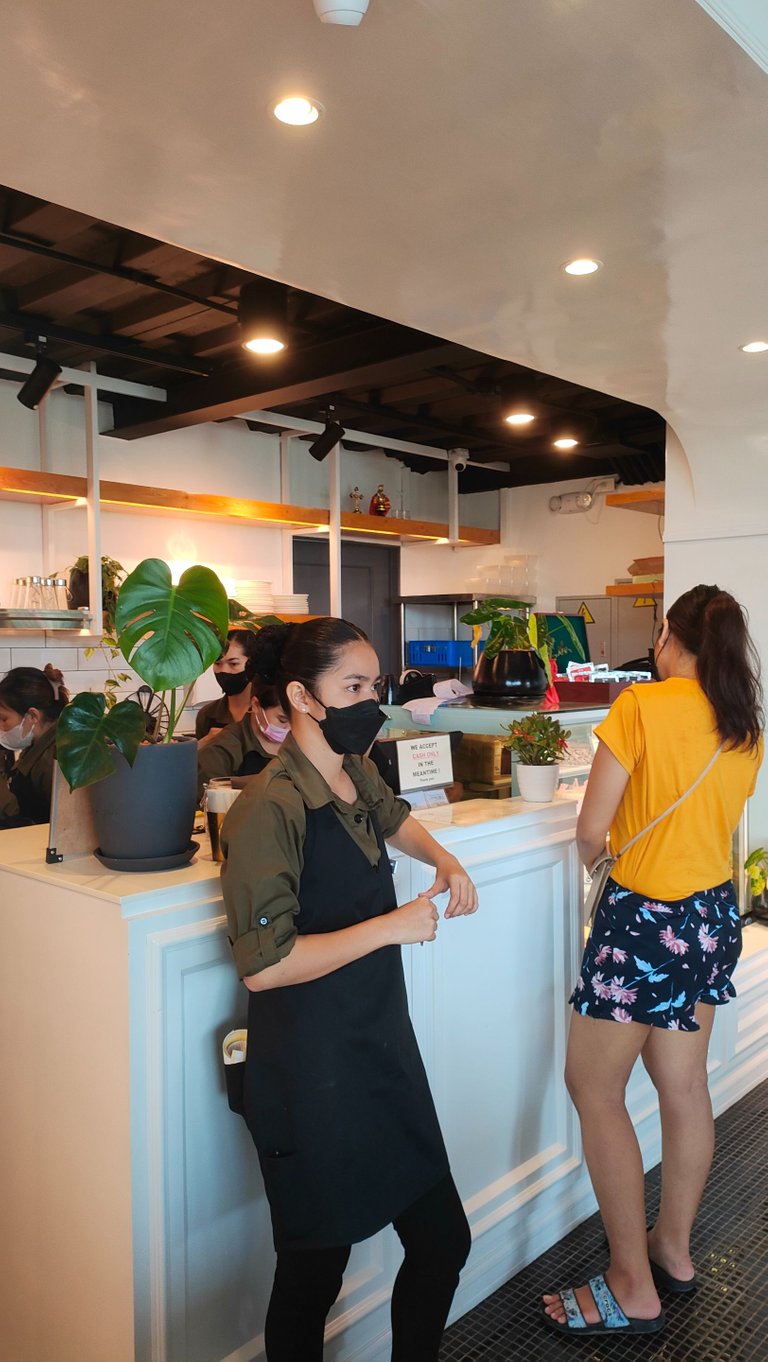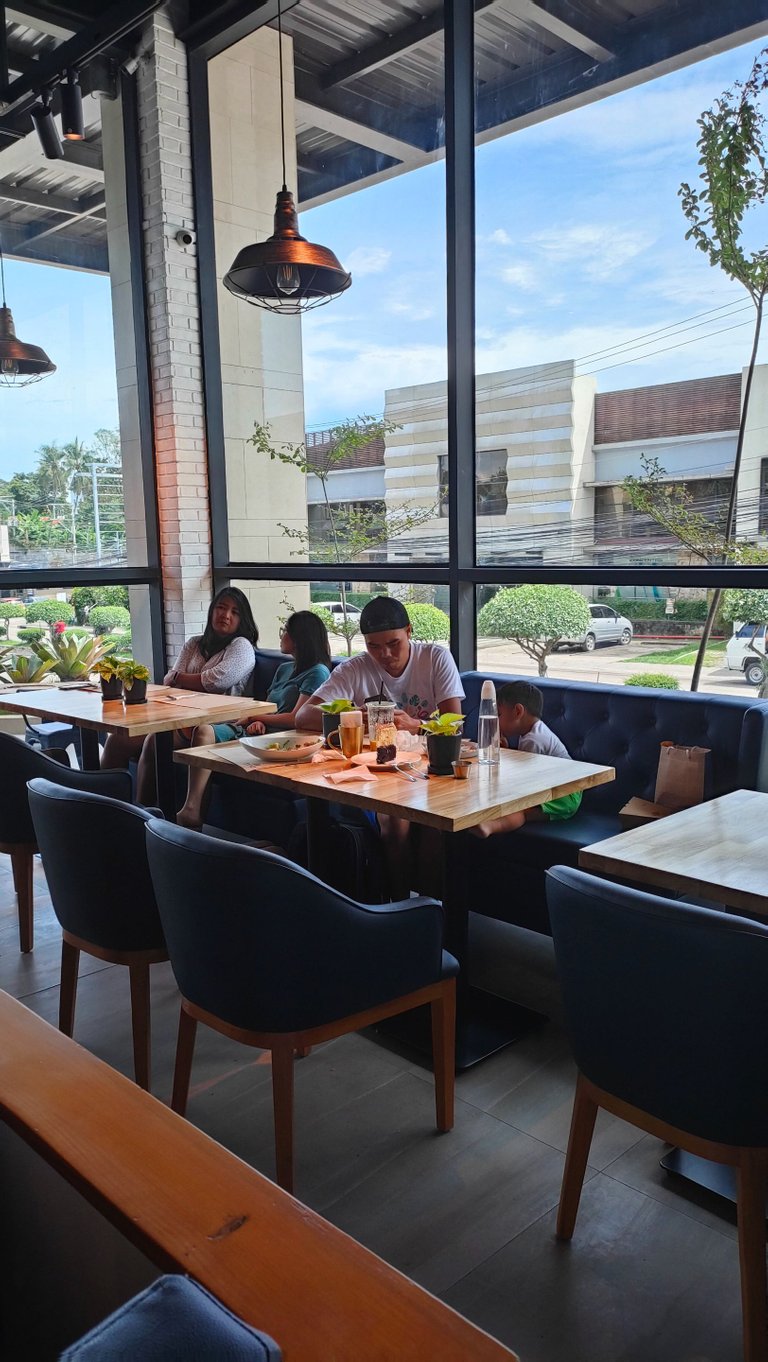 The glass walls were really nice as natural light gets inside the cafe giving it a bright vibe but at lunch and into the afternoon, the area next to the walls become hot and unpleasant to stay at. I didn't see any blinds though so I believe they have not considered that yet at that time, again, considering that it had just opened a few weeks ago, this can be improved in the future.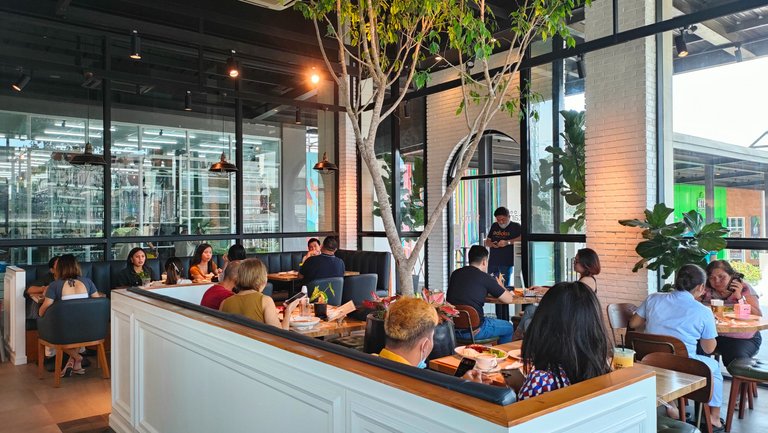 The cafe was already full while we were waiting for our orders. There were customers waiting outside for a table! I believe that customers around are expecting much of this cafe.
Our orders came after maybe 15 minutes but while waiting, I took that time to take photos around. They have this Php 1 deal for a slice of cake for those customers ordering drinks! However, this is for selected flavors only. The cakes look really tasty though looking at them inside their cake display refrigerator. Their famous yema cake is also included in the list so that's what we asked for.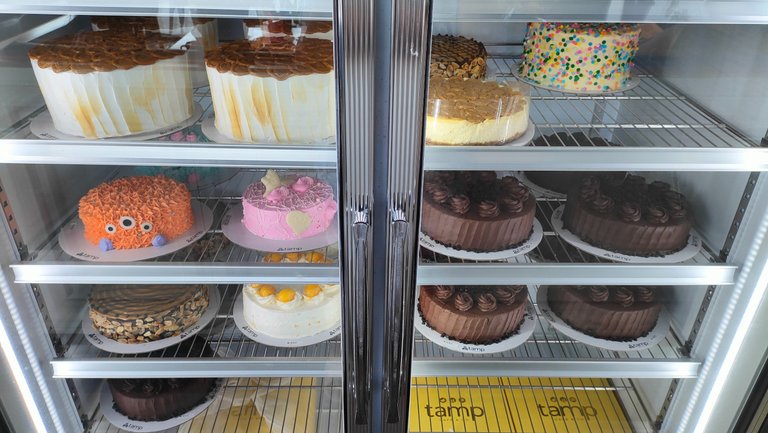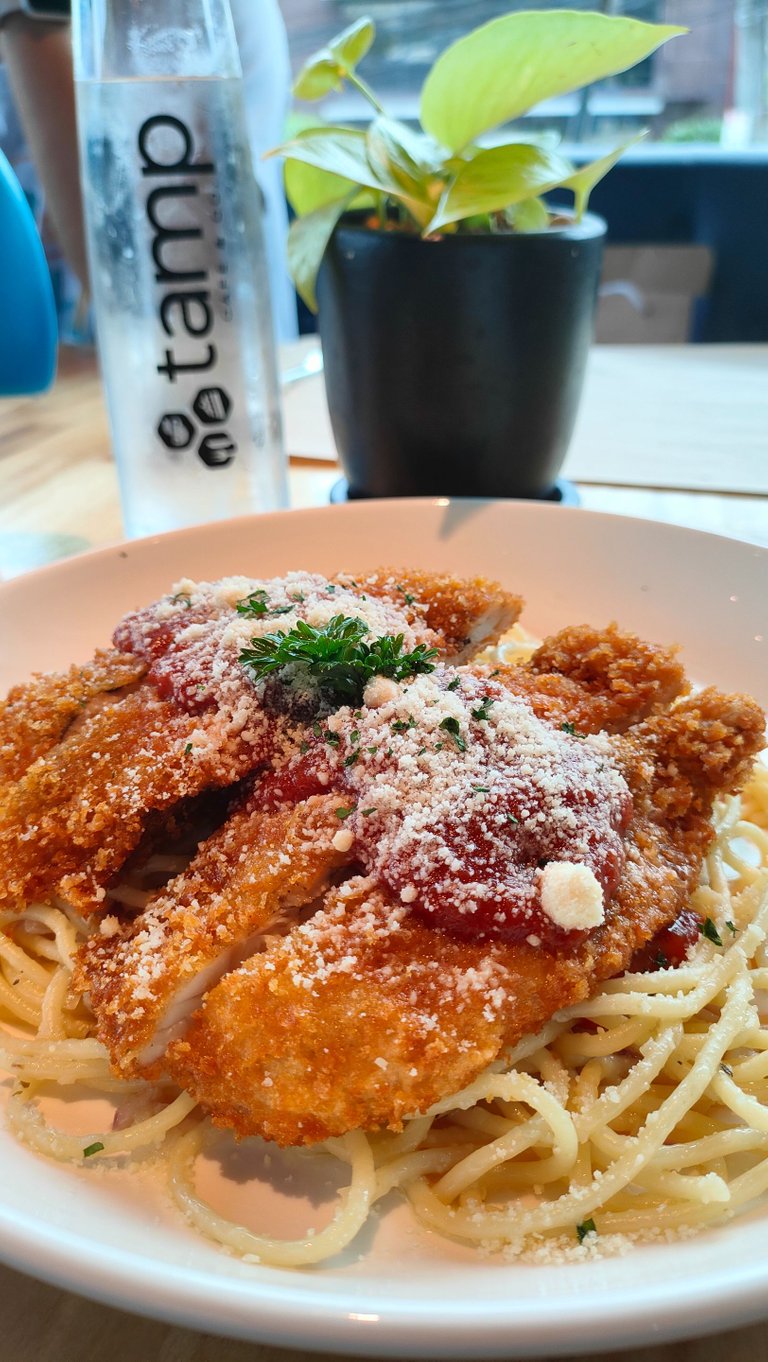 I went back to our table as our orders arrived. First on the table was the Chicken Parmigiana. This is worth Php 295 and is dubbed as the Best of Cebu 2020. It's crusted chicken with marinara sauce over garlic olive oil pasta.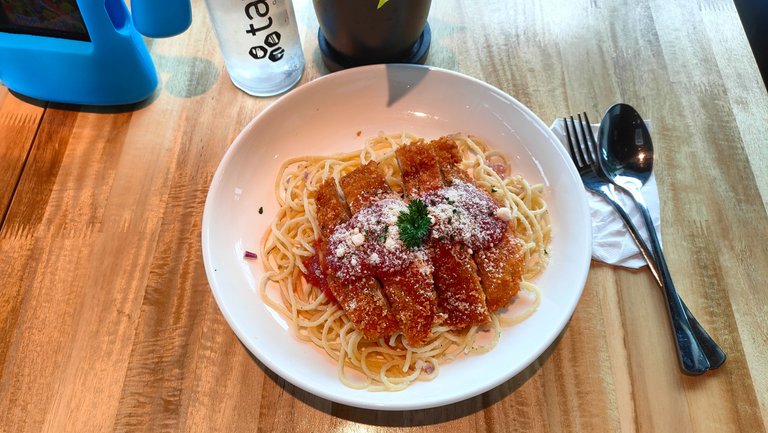 This was for my husband but I got some for Matti. This boy isn't a fan of anything that has sauce but somehow, he ate a few chicken as they were crunchy. I also got him some pasta without the marinara sauce.
My husband approved of the dish and he was able to finish it all! I tried it as well as it was good. I am glad that the staff at Tamp was so thoughtful to give Matti a kiddie plate too!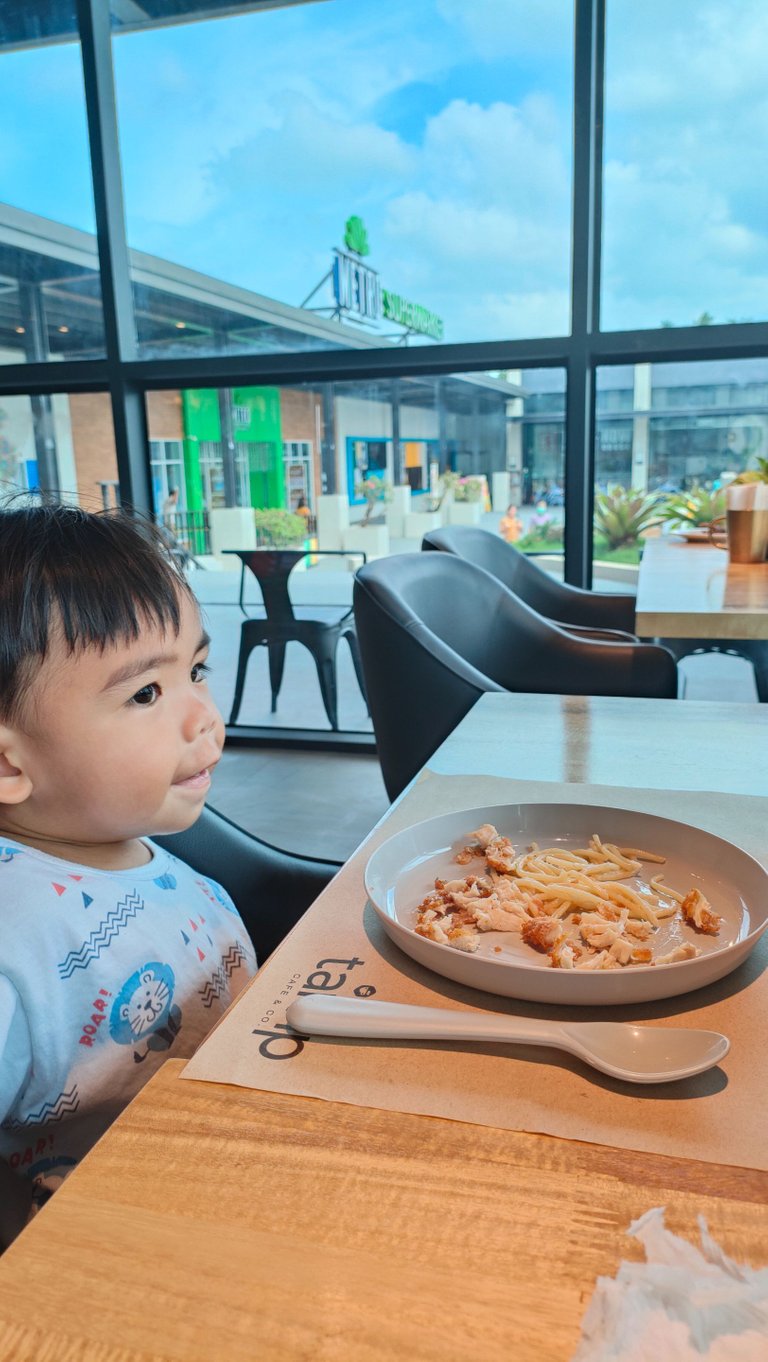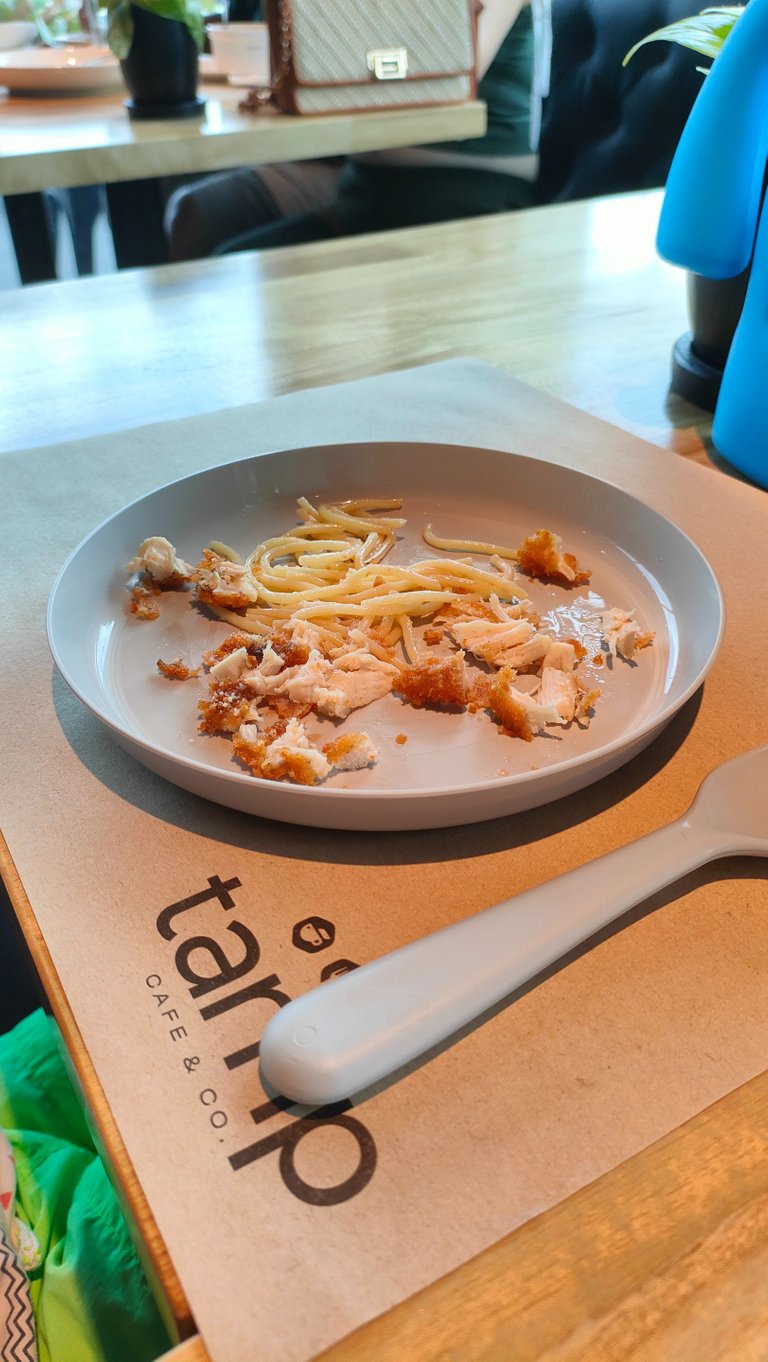 Next was my order, Torched Salmon and Quinoa Salad. This is worth Php 420. It's a torched fillet of salmon served on top of a mixed quinoa salad and spiced spinach.
This was served really nicely. I thought the serving was small when I first had a look on it but actually, it was enough. I got really full and I ate it all because it was so delish! It came with a sauce too and actually, it was a perfect pair! I promised myself I will order this again the next time I visit a Tamp branch!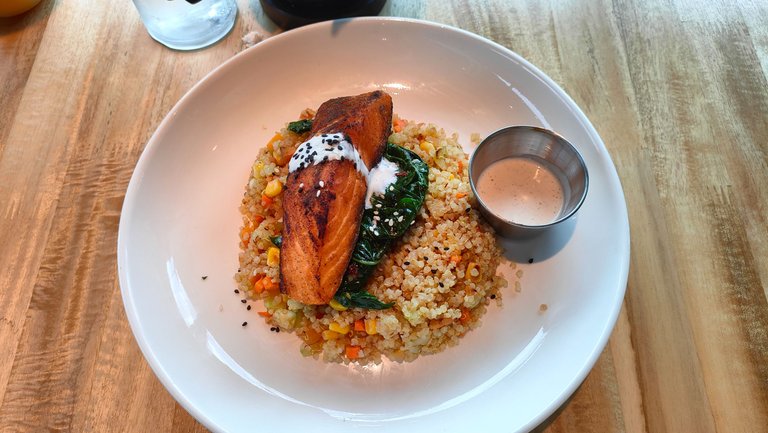 I just want to share that I only had a taste of a salmon when my husband's company had their own kitchen. They have free lunch everyday and their own chef would give them options to order. One of their dish options was salmon and so my husband brings home half or even the full salmon serving for me. I so loved it and regret that the pandemic happened and so we never had salmon again until that day and so when I saw salmon on the menu at Tamp, I immediately ordered it.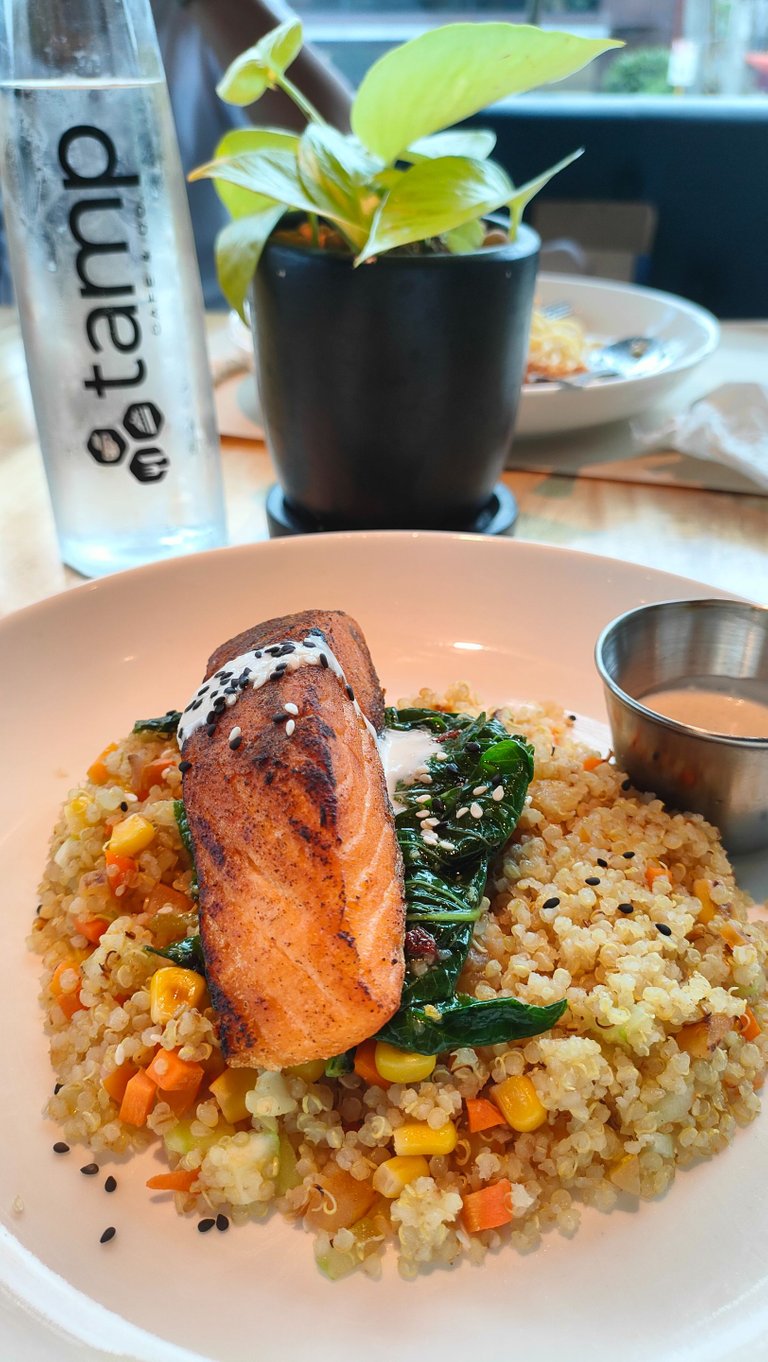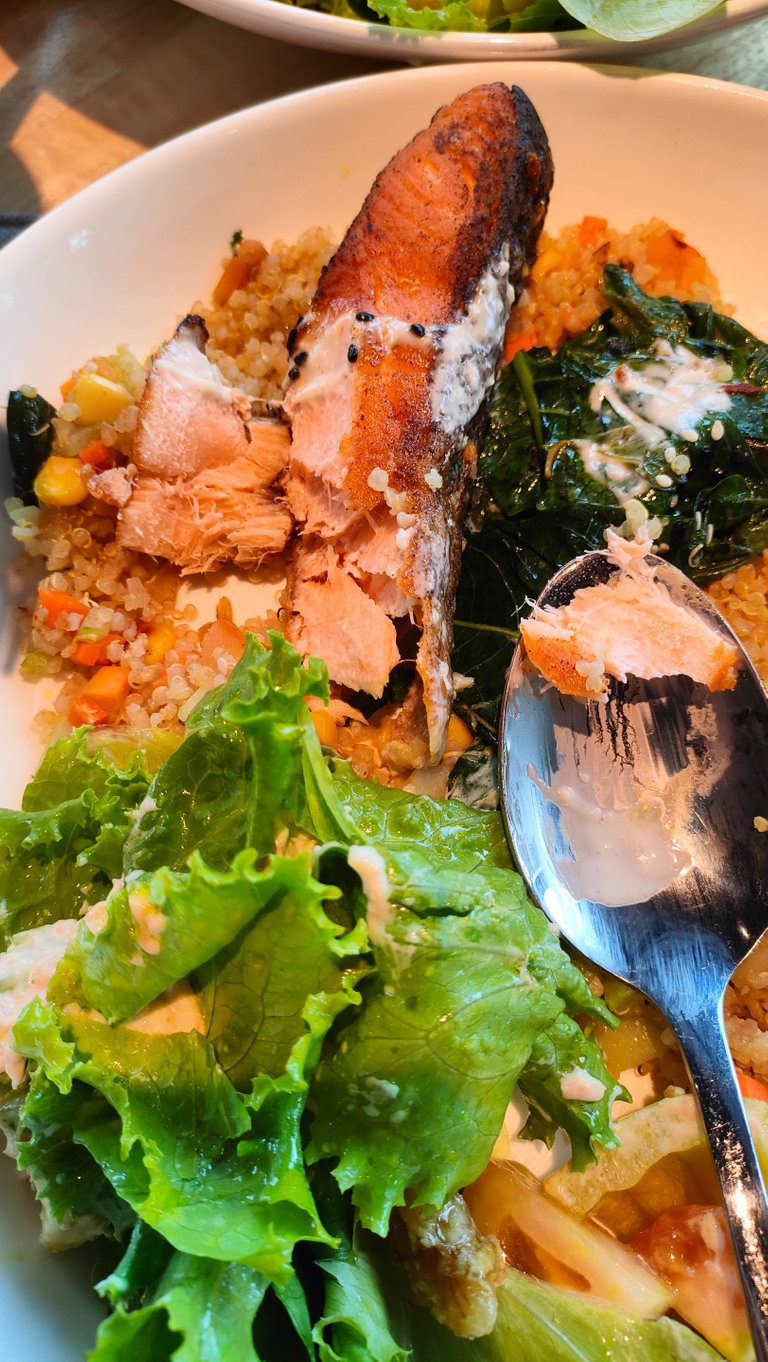 We also ordered a salad and although I already have a salad on my plate, I still got a few spoons of Tupplenut. This is a classic favorite in Tamp and it is worth Php 355. It can be shared because the serving was generous. It's tuna salad on a bed of green lettuce, apple, candied walnut, cucumber and tomatoes with honey mustard vinaigrette.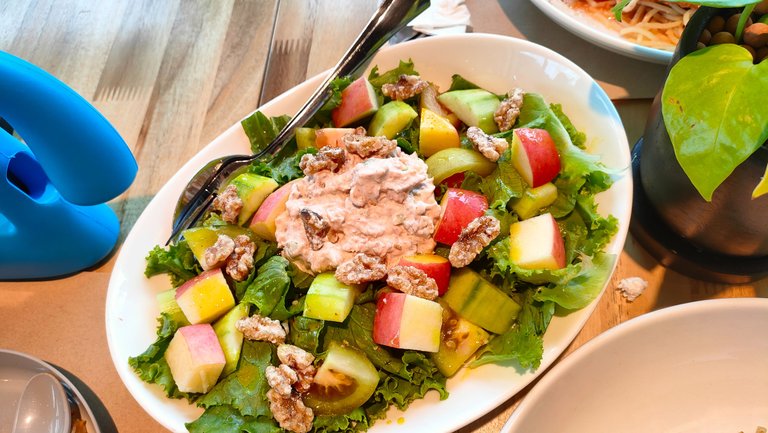 The salad was absolutely good! The ingredients looked fresh and combining the tuna salad with the greens was perfect! I don't know if I was just hungry or if the food was really good! I hope it's the latter.
We also got one drink to share as my husband was not in the mood to have sweet drinks, he just got himself water. This was their Mango Passionfruit in 22 ounces at Php 165. It wasn't my taste but I still managed to drink it all. It wasn't that sweet though.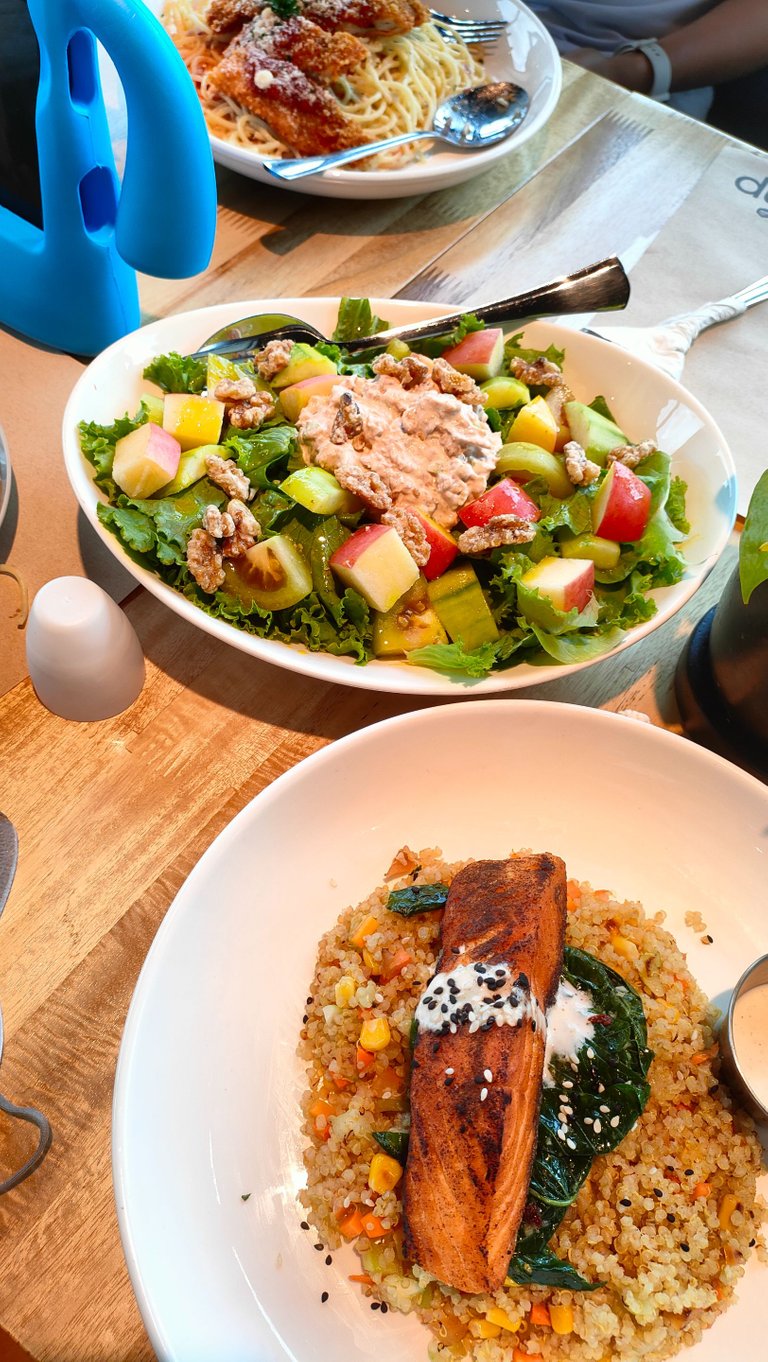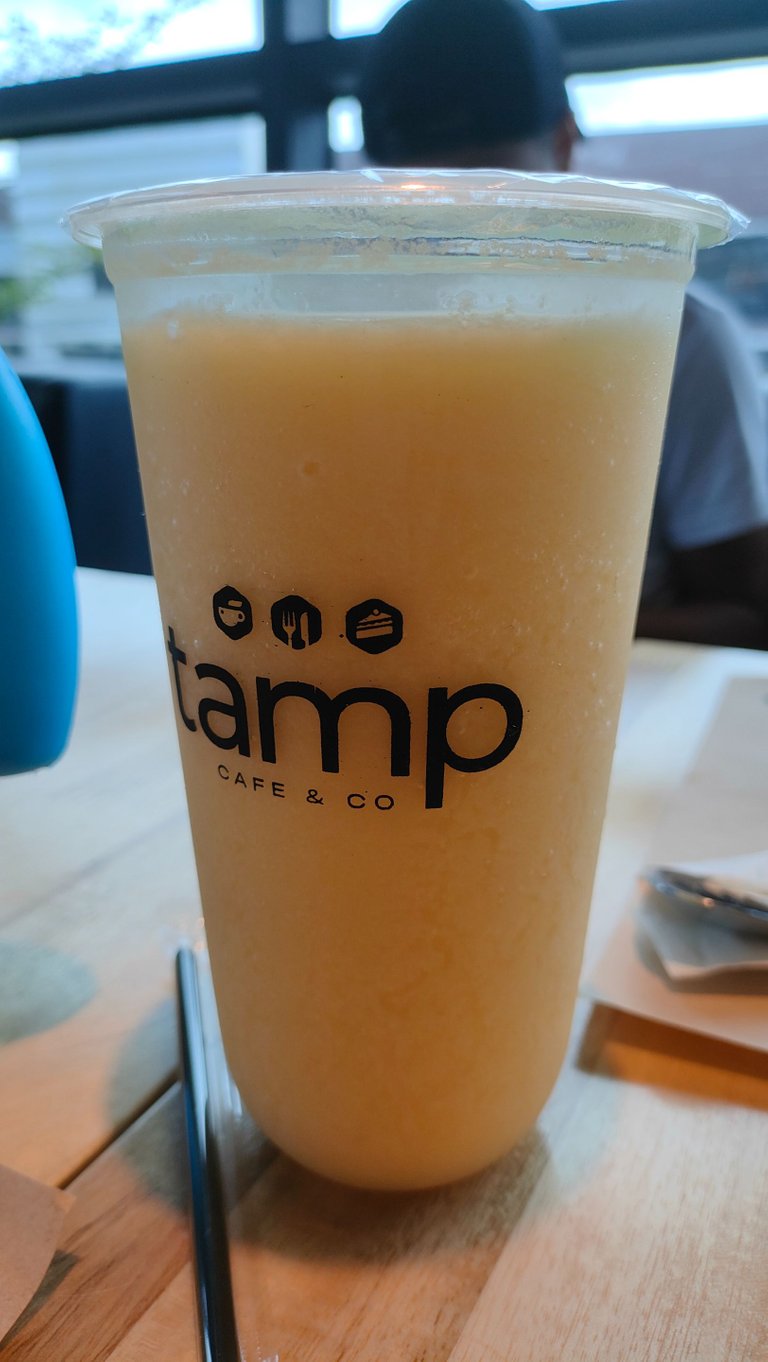 And because we ordered a drink, we also got a piece of their Yema cake for only Php 1. This was tall and it has a chocolate base. If you don't get a drink, a slice of this costs Php 140, a whole cake is worth Php 990.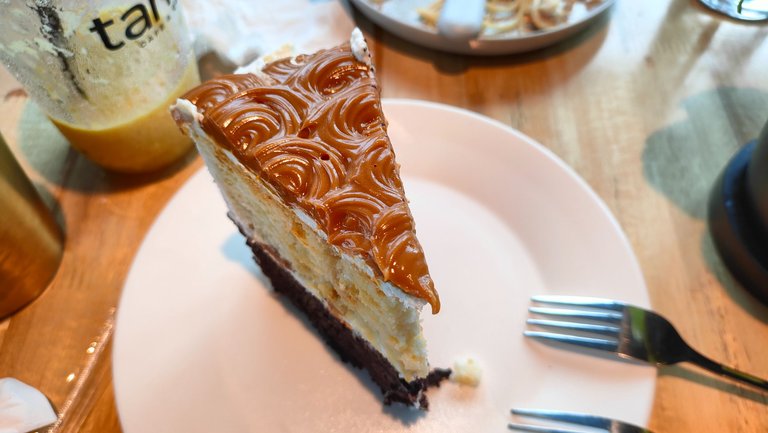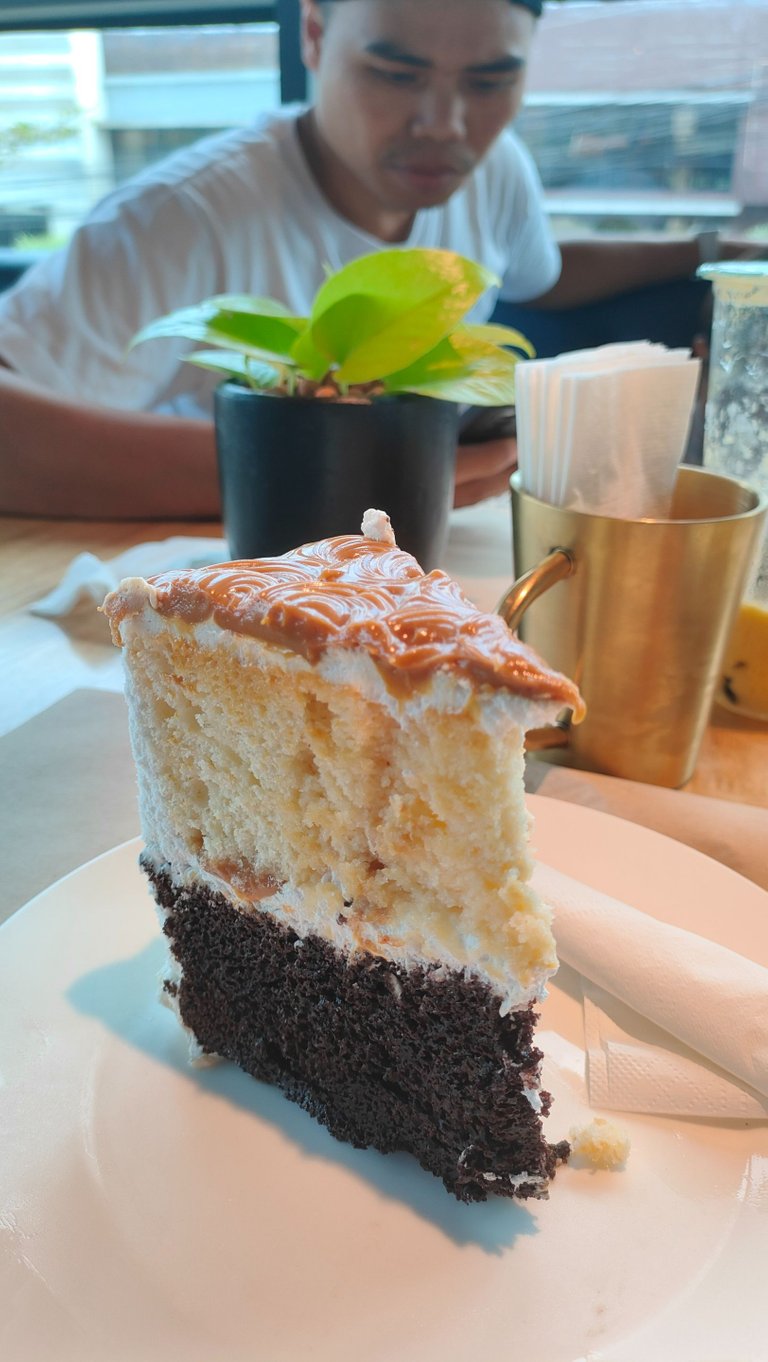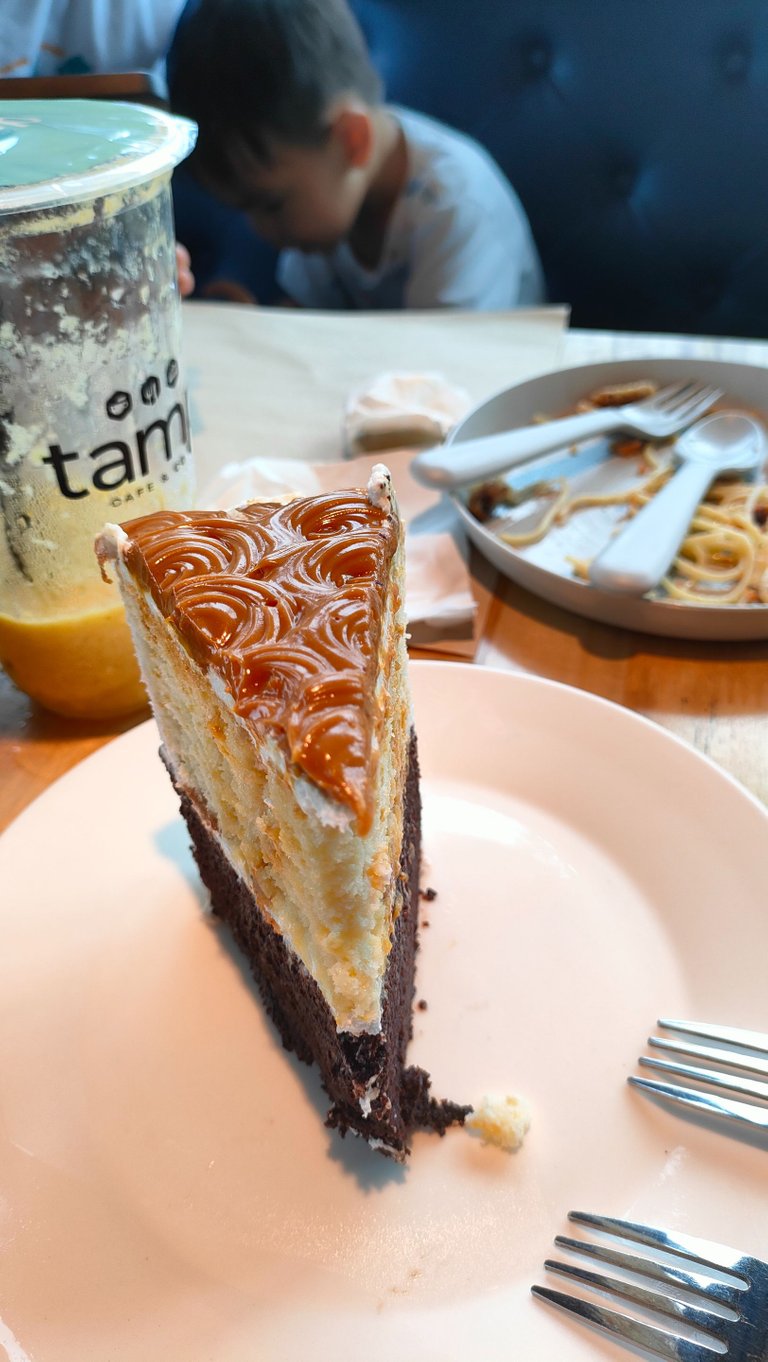 We were definitely satisfied with the food and service in Tamp, I am giving it two "tamps" up! You can find their
menu here
! I highly recommend Tamp and I am looking forward to eating there again soon or in their other branches. I want to try the other options!
As we got our of Tamp, we also enjoyed the fun murals at Paceo Arcenas Metro Gaisano building. We were off to do groceries!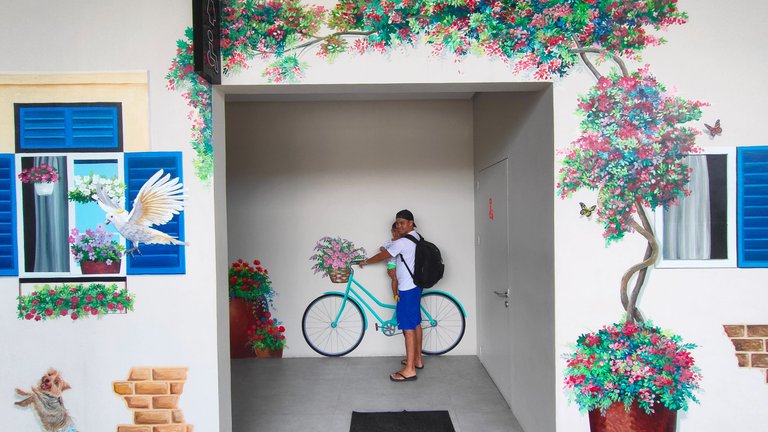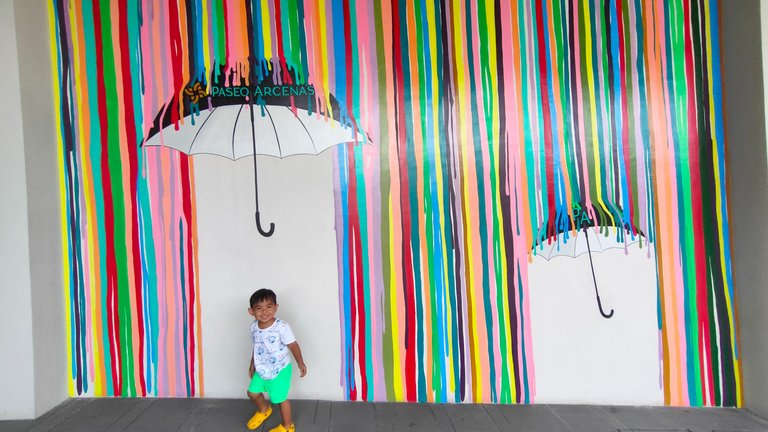 ---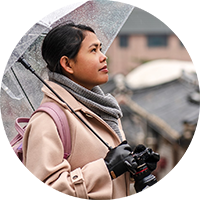 J U N E B R I D E
Boholana | Cebu | Philippines | Travel | Photography Enthusiast | Calligraphy | Art
• • •