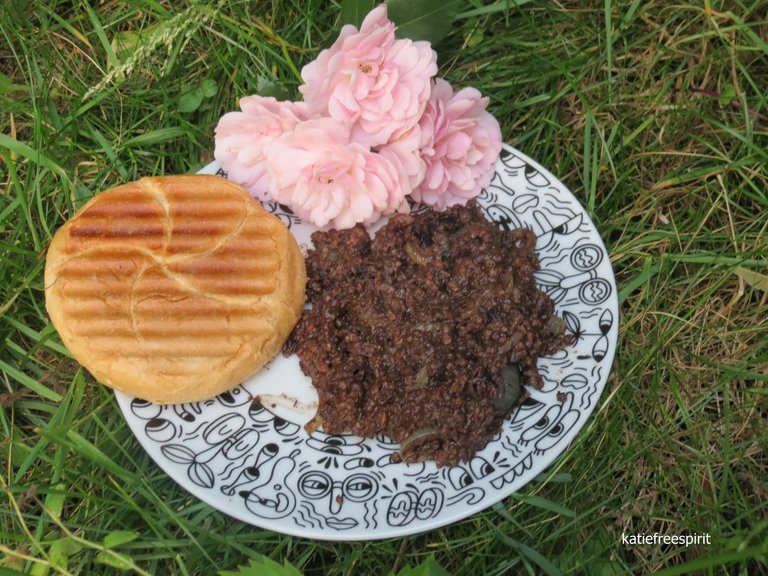 Today in my kitchen, thanks to my boyfriend, there is a simple dish, fried black pudding with onion and roll. I'm going to show you a nice way to fry black pudding, made this way usually comes out great.
Dzisiaj w mojej kuchni, za sprawą mojego chłopaka pojawiło się proste danie, podsmażana kaszanka z cebulką i bułką. Pokażę wam fajny sposób na smażenie kaszanki, robiona w ten sposób zazwyczaj wychodzi extra.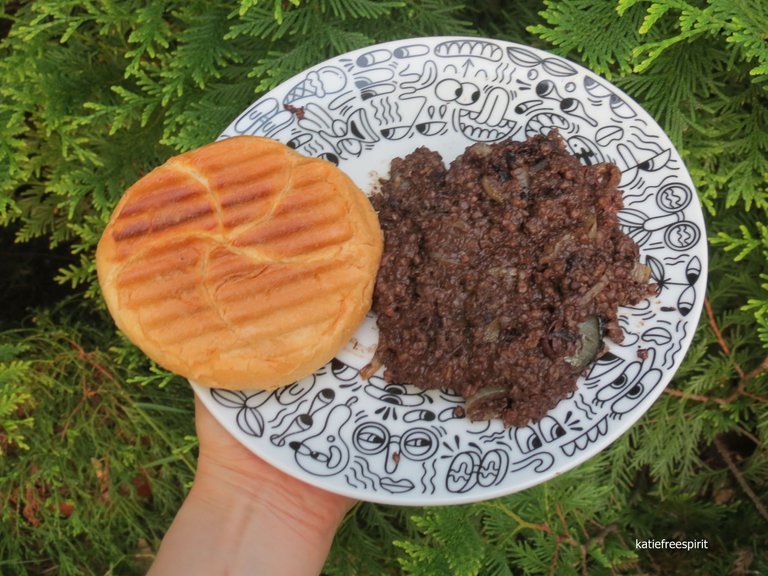 Ingredients:
blood sausage
onion
rolls
Oil
Składniki:
kaszanka
cebula
bułki
olej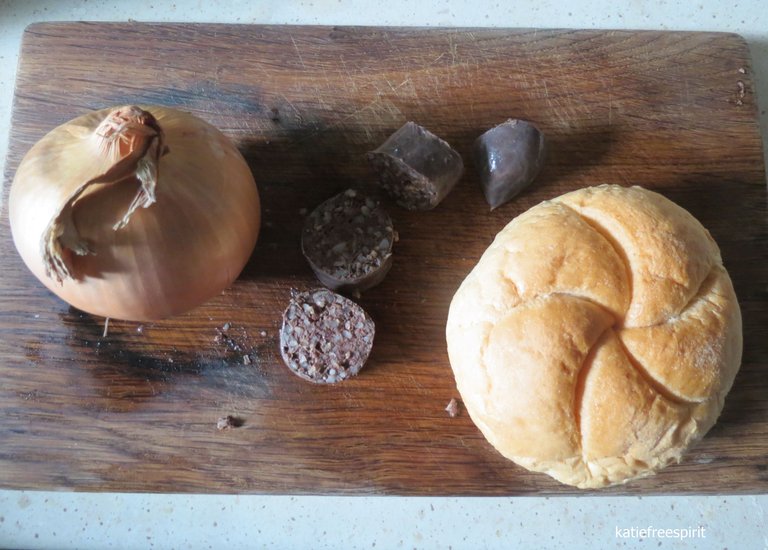 Black pudding is a traditional Polish product, which includes barley or buckwheat groats, pork blood, offal (including liver, tongues, lungs, skin), onion and a special set of spices (pepper, allspice, marjoram).
Source: zywienie.medonet
Kaszanka to tradycyjny, polski wyrób, w skład którego wchodzi kasza jęczmienna lub gryczana, krew wieprzowa, podroby (między innymi wątróbka, ozory, płuca, skóra), cebula i specjalny zestaw przypraw (pieprz, ziele angielskie, majeranek).
Źródło: zywienie.medonet
I cut the black pudding into small slices and cut the onion into half-moons. I don't add any spices as they are already in the black pudding. Then I fry all the ingredients in the pan, on which I poured some oil earlier.
Kaszankę kroję na małe plasterki,a cebulkę kroję w piórka. Nie dodaję żadnych przypraw, ponieważ znajdują się one już w kaszance. Następnie smażę wszystkie składniki na patelni, na której wcześniej wylałam trochę oleju.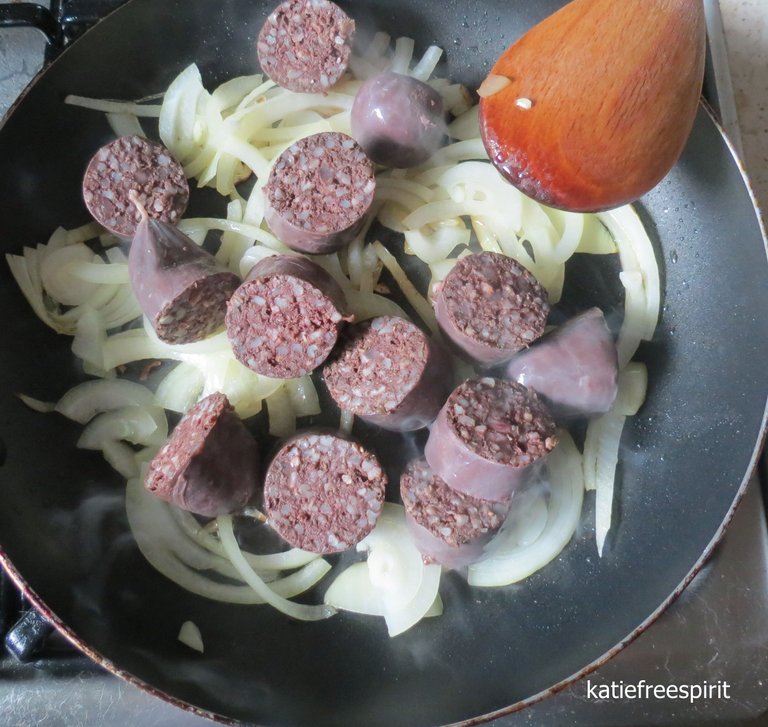 I fry black pudding and stir it every now and then. Gradually, the black pudding becomes softer.
Smażę kaszankę i mieszam ją co jakiś czas. Stopniowo kaszanka robi się coraz bardziej miękka.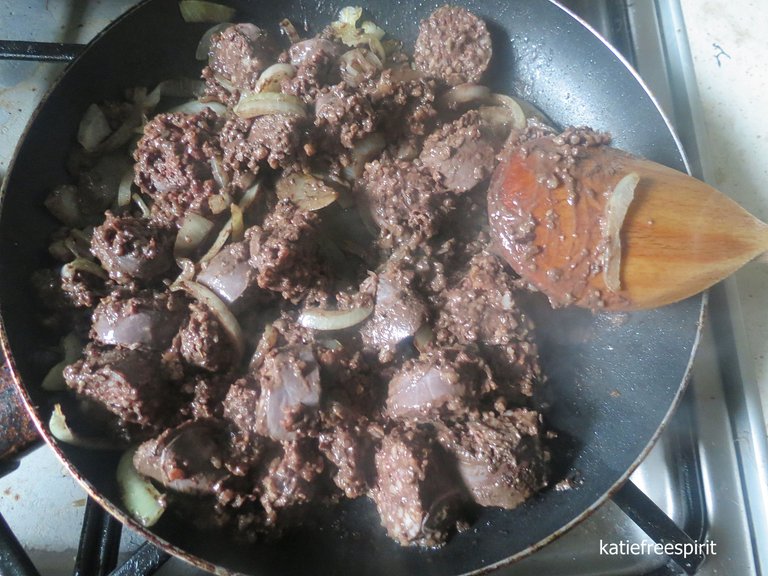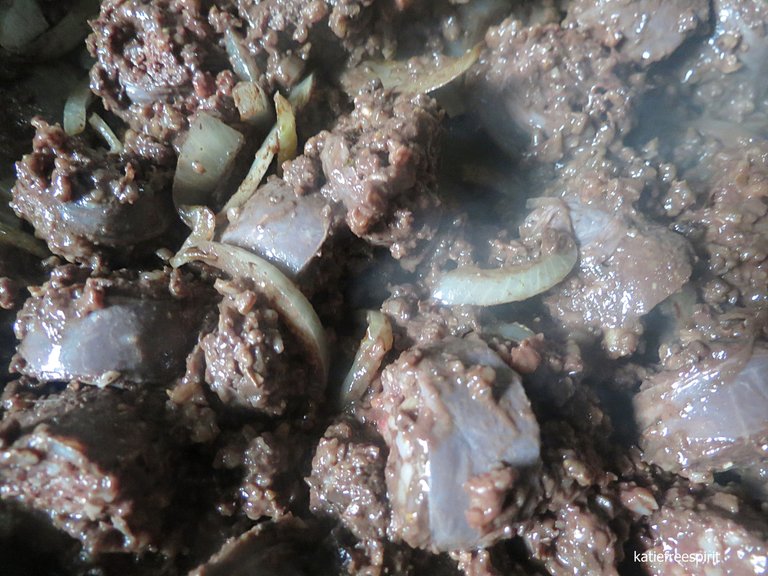 At the end of frying, the black pudding has the consistency of a thick soup. When it looks like the picture below, it's ready to eat.
Pod koniec smażenia kaszanka ma konsystencję gęstej zupy. Gdy wygląda tak jak na zdjęciu poniżej, jest gotowa do zjedzenia.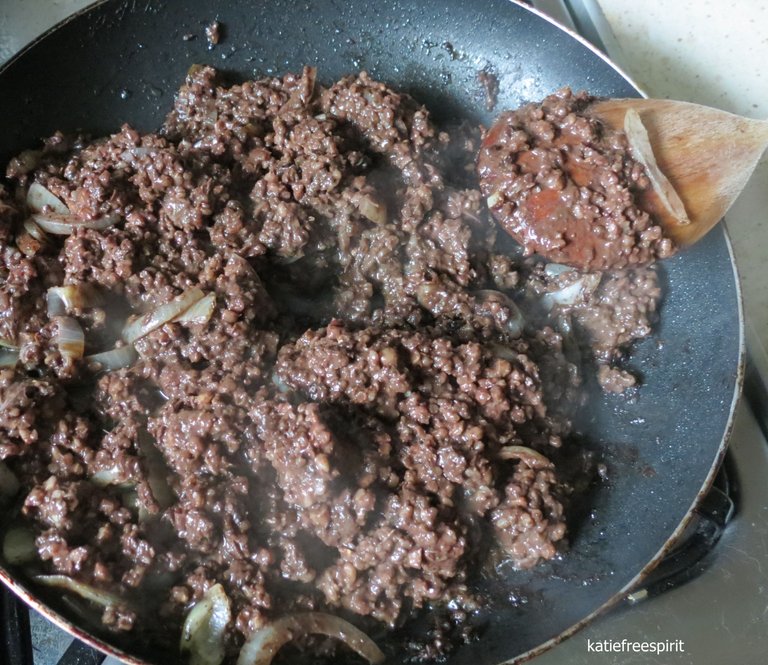 Black pudding tastes delicious with a bread roll, e.g. fried. Sometimes I also serve it with ketchup.
Kaszanka pysznie smakuje z bułką, np. podsmażoną. Czasem podaję ją też z ketchupem.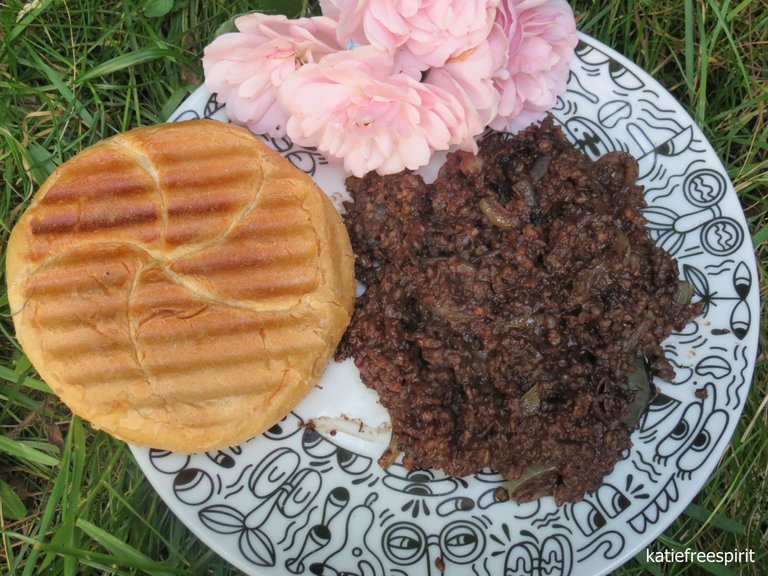 Enjoy your meal!
Smacznego!