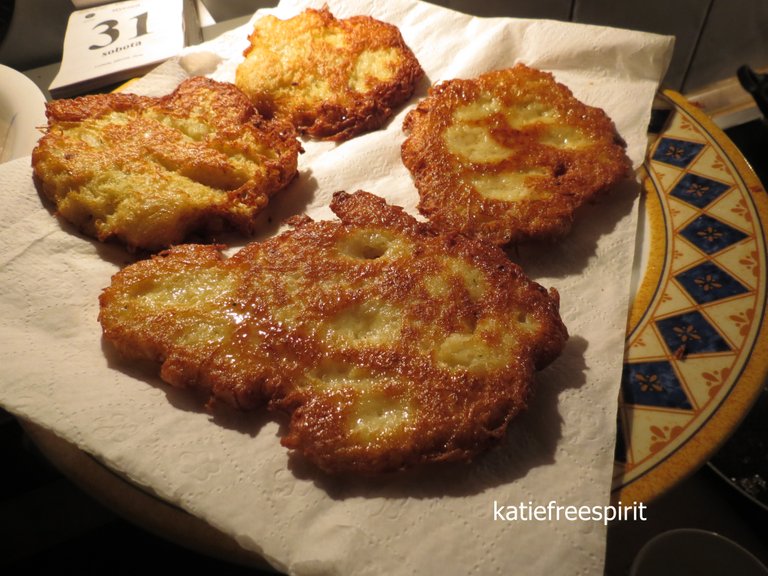 Potato pancakes are a great, nutritious dish that can be prepared quickly. Grate a few large potatoes. Then strain the grated potatoes through a strainer so that the water comes off them. There will be some white sediment at the bottom of the bowl - starch, we collect it from there - it will be needed for the dough, and we pour out the water. Then add the egg, onion cut into small pieces, a teaspoon of flour, a little salt and pepper, and chopped pieces of parsley. Next mix everything up.
Placki z ziemniakami to fajne, pożywne danie, które można szybko przygotować. Kilka dużych ziemniaków ścieramy na tarce z najmniejszymi oczkami. Następnie starte ziemniaki cedzimy przez sitko, tak żeby zeszła z nich woda. Na dnie miski będzie trochę białego osadu - skrobi, zbieramy go stamtąd - będzie potrzebny do ciasta, a wodę wylewamy. Później dodajemy jajko, cebulę pokrojoną na małe kawałeczki, łyżeczkę mąki, trochę soli i pieprzu oraz pokrojone kawałki pietruszki. Całość mieszamy.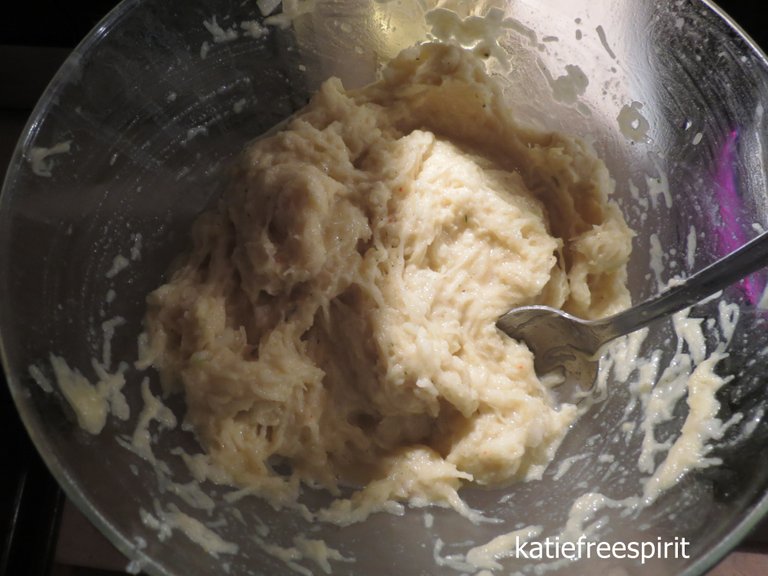 Then pour the oil into the pan, warm it up, and put a flat mass with the mixed ingredients. Form pancakes from it. I usually cook 4-5 pancakes at the same time.
Następnie na patelnię wlewamy olej, rozgrzewamy go i nakładamy płaską masę z wymieszanymi składnikami. Formujemy z niej placuszki. Ja najczęściej smaze 4-5 placuszków jednocześnie.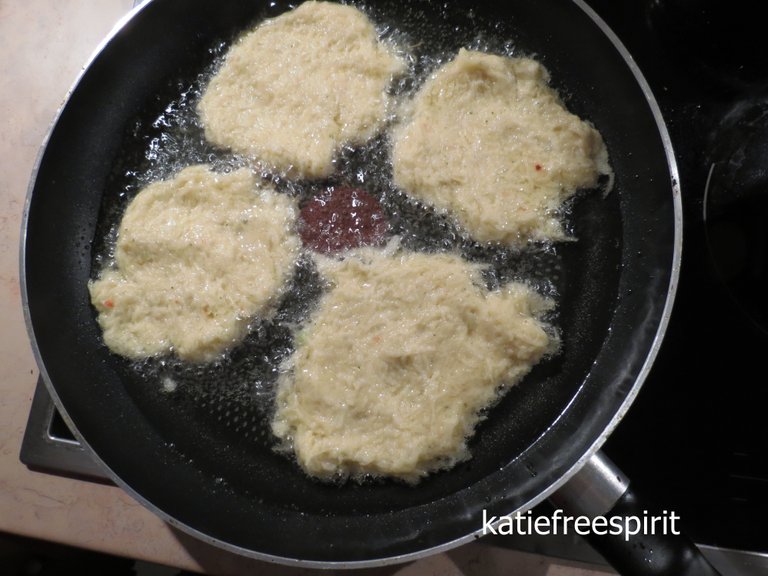 It is good to drain the fried pancakes on a paper towel so that the excess fat soaks into it.
Usmażone placki dobrze jest odsączyć na ręczniku papierowym, żeby wsiąkł w niego nadmiar tłuszczu.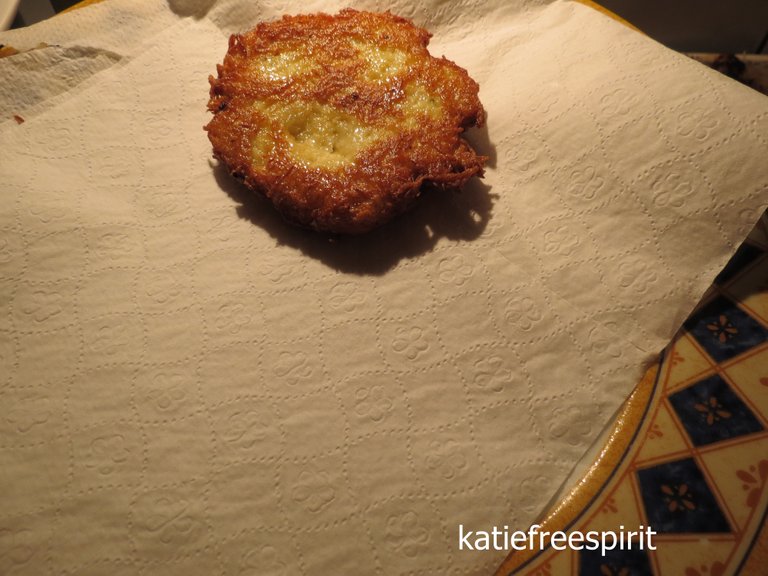 This is what fried, browned pancakes look like :) They taste delicious with cream, or with fried mushrooms or a sweet version, sprinkled with sugar.
Tak wyglądają usmażone, rumiane placuszki :) Smakują wybornie ze śmietaną, albo z podsmazonymi pieczarkami lub wersji na słodko, posypane cukrem.