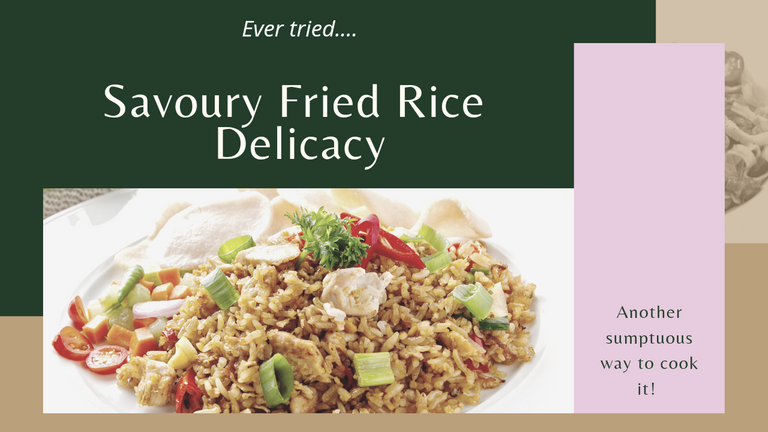 Image from canva
Hello Bees! Happy Sunday! I hope you are all having a relaxing one. I had a fun day yesterday, being a weekend, celebrating my godson's birthday. You know what that means? Cake. My favorite snack!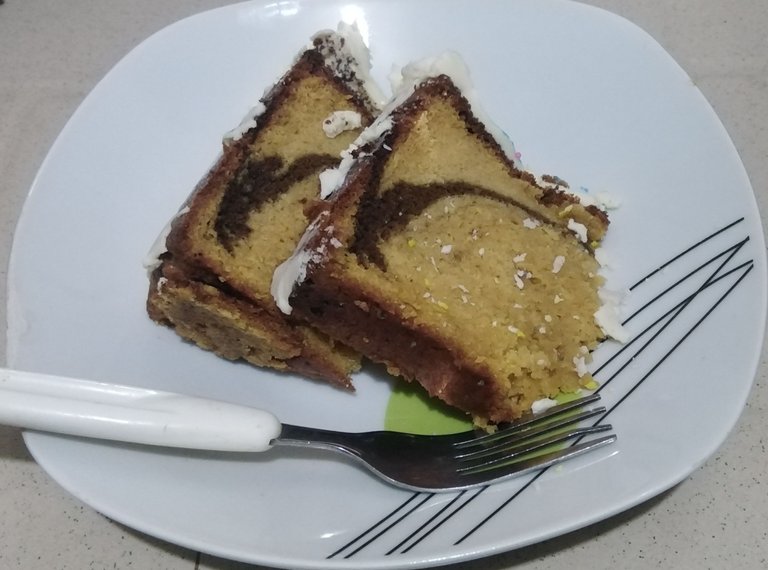 This birthday was a fun event as I helped with shopping for gifts and ingredients to make sumptuous meals. After we returned home from the market, I volunteered to make fried rice for the occasion.
I made up my mind to blog about this because I am sure some of us know how to make fried rice but what you don't know is that there are different ways to make it. I will show you one of those ways.
Apart from the normal Nigerian way of stir-frying all the vegetables in oil before adding the parboiled rice, you could make it my way. I actually learned this style from my sister. It's faster and easier for me. Let's do this!
INGREDIENTS:
Cups of rice
Half kilo Turkey
Chopped garlic, ginger and onions
Chopped carrots, spring onions
Green peas
Grated pepper
Curry and thyme
Seasoning, salt
Vegetable oil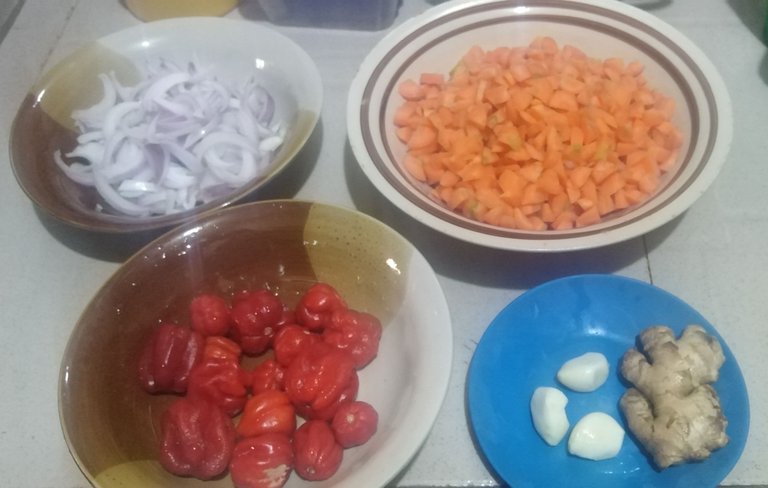 COOKING STEPS:
First, I washed the turkey meat I bought thoroughly and fried it.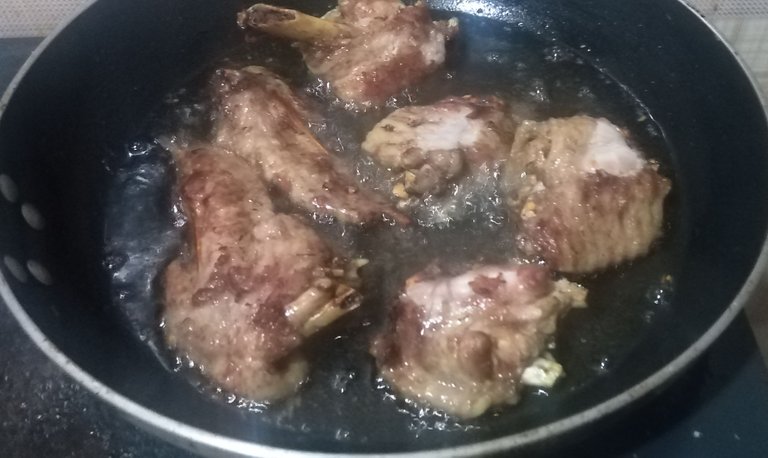 I washed the rice and parboiled it with two tablespoons of curry, peas, and a little salt. This way, the peas can boil as well. When the rice is soft and water dry, set the rice aside.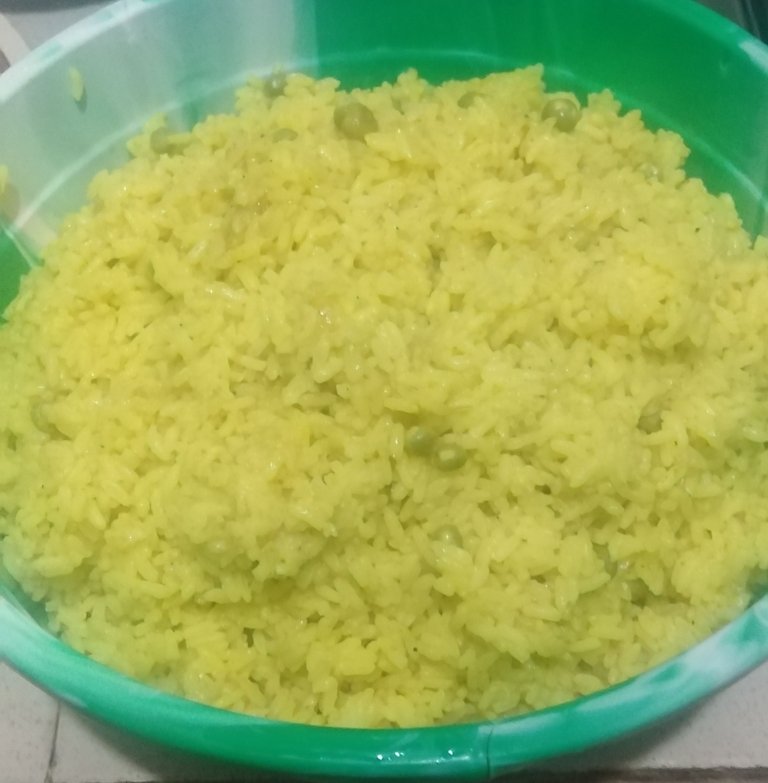 Place a pot on heat and add like 3 tablespoons of vegetable or olive oil. Stir in your garlic and onions to give your meal a fine flavour.
I grated the pepper and ginger together and stirred into the pot. Grating the pepper and ginger together will really make the meal spicy. You see, we Yorubas like our meals very, very, very spicy!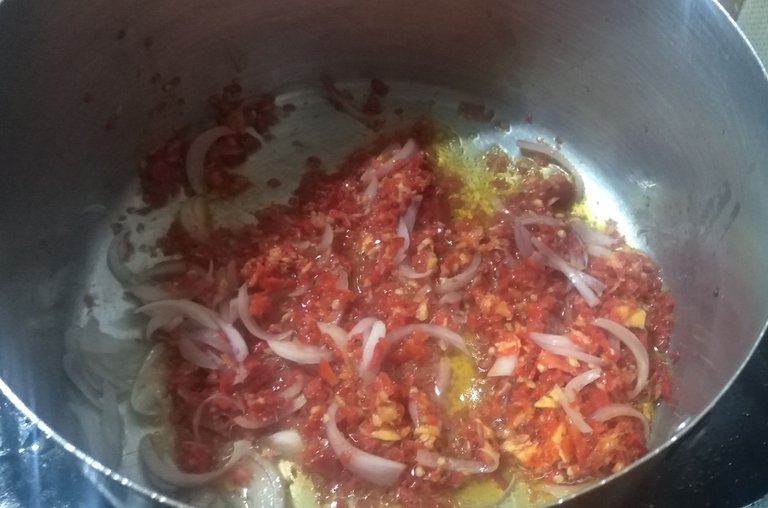 Add the chopped carrots to the pepper mixture and stir for a minute. Add a teaspoon of thyme and your seasoning.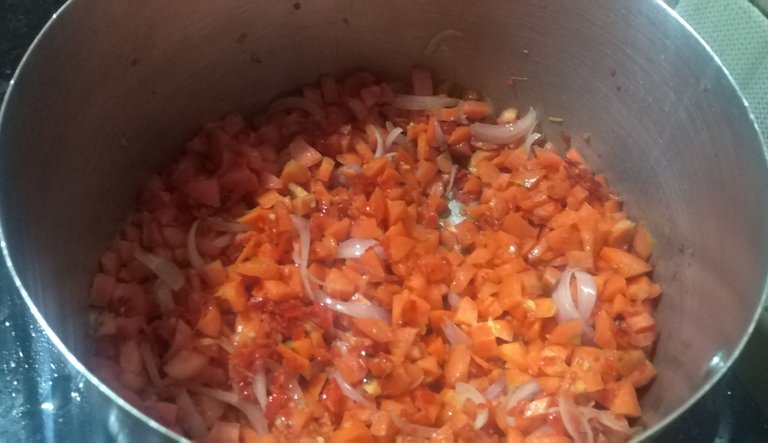 Add your parboiled rice to the pepper-carrot mixture and stir carefully for like five minutes so the rice does not become mashy.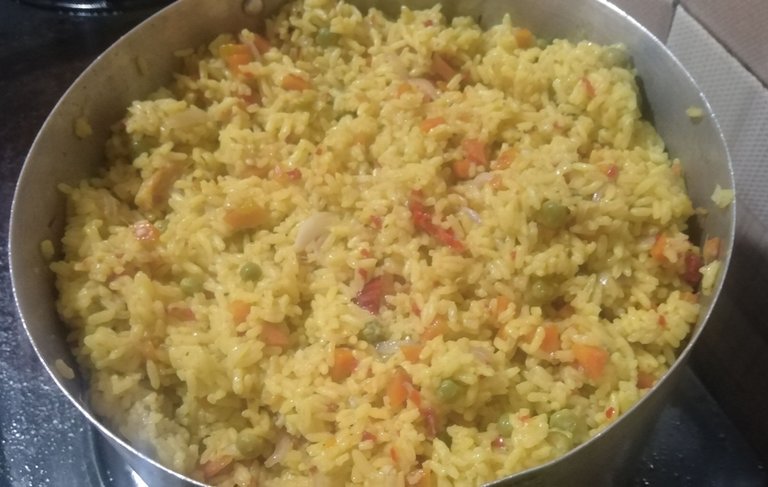 Dish your savoury fried rice unto your plate and enjoy! Taadaa!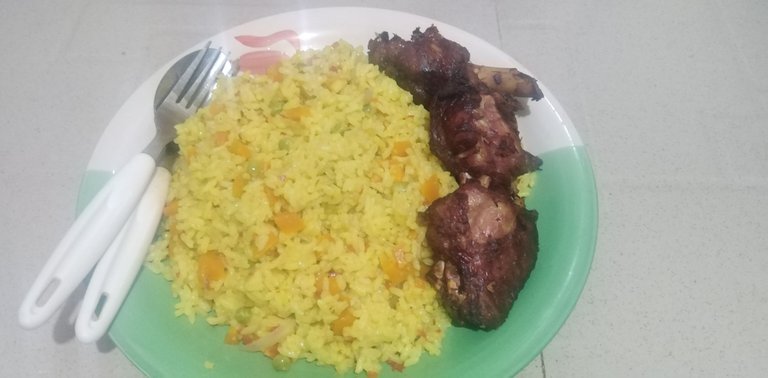 So, what makes this method of cooking fried different is I boiled the rice with the curry first rather than the usual method of boiling the rice white and mixing in all the ingredients later.
I hope you give this a try and let me have your review. Or if you know another method to cook this meal, do share with me. Thank you!
Images taken with my Huawei Y9 mobile unless otherwise stated.