Yes... I know you are curious and maybe this is your first to hear this kind of patties. If you are reading this, you are correct about what you saw in the image. The patties are made of bananas skin! Amazing right? It's a part of composition, ecosystem!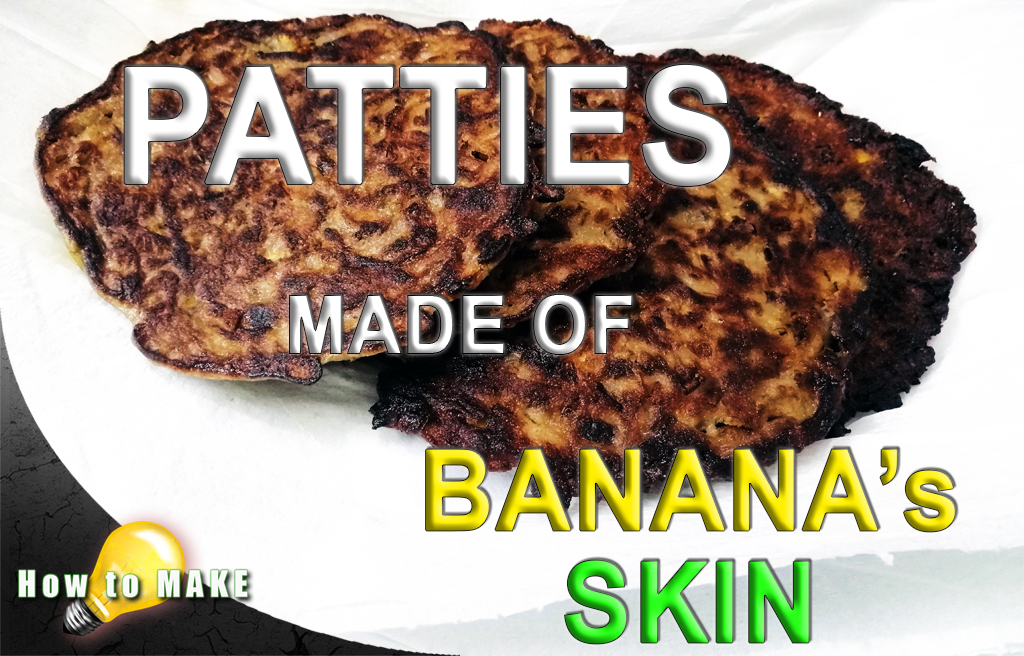 I did this several times when we were buying bananas (SABA) in the market and I told my wife
@arrliinn
, do not throw the banana skin and I will make patties. At first, she doesn't believe me that I will make patties from the skin of the banana? Until little by little I showed it to her how I did it.
---
HOW TO MAKE?
Using the ripe banana, from the previous blog that I made and you can check it here,
The Sweet Banana Roll "TURON" — Filipino Snacks
. I removed the skin and wrapped it in plastic to use it tomorrow or after 2 days for my patty and keep in the refrigerator to maintain the color and to avoid blackening skin.
INGREDIENTS:
Banana Skin
1 Whole Onion
3 Cloves Garlic
1 tbsp All-purpose flour
1/2 tsp salt
pinch of black pepper
2 egg
1 tbsp Oyster Sauce / Ajinomoto
PROCEDURE: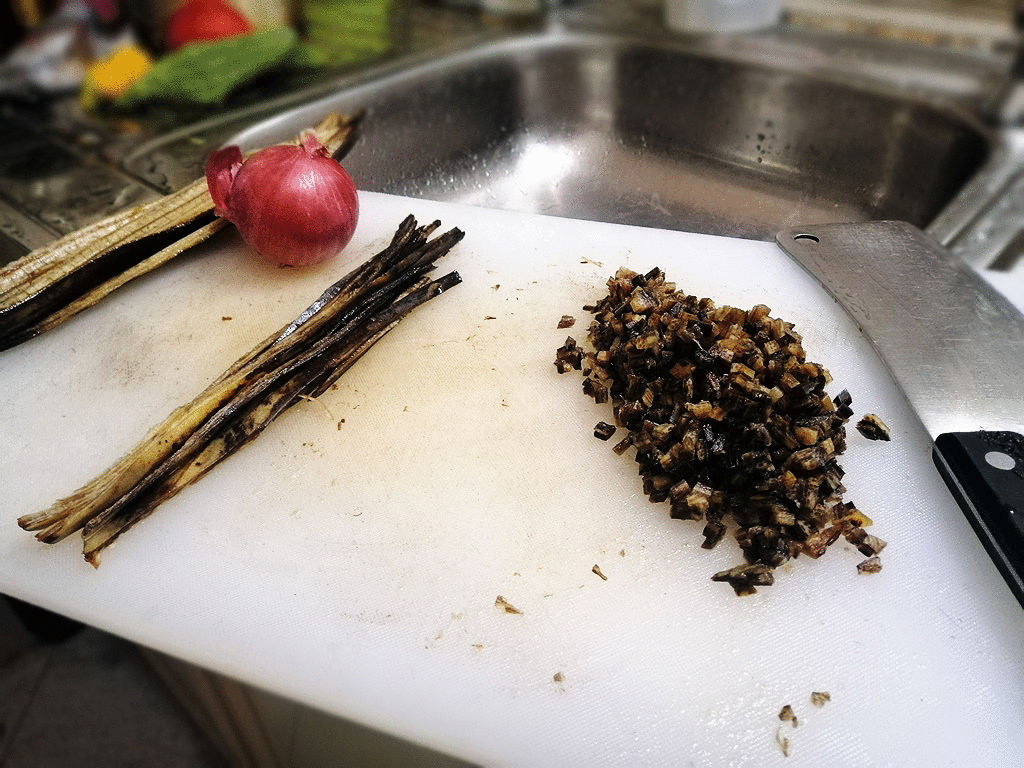 1. Slice the skin of banana vertically into thin, then cut into small pieces. Do this also to onion and garlic.
---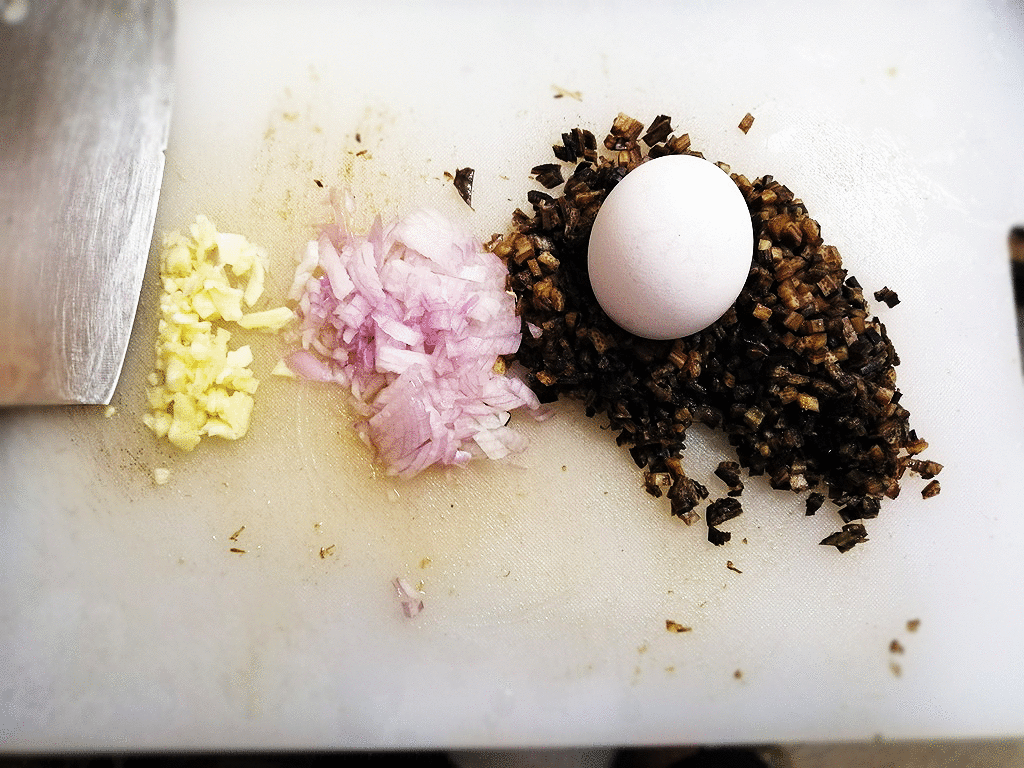 2. Get 1 bowl and bit the egg. Add the salt and pepper. Saute the garlic, onion, and the chopped banana skin.
---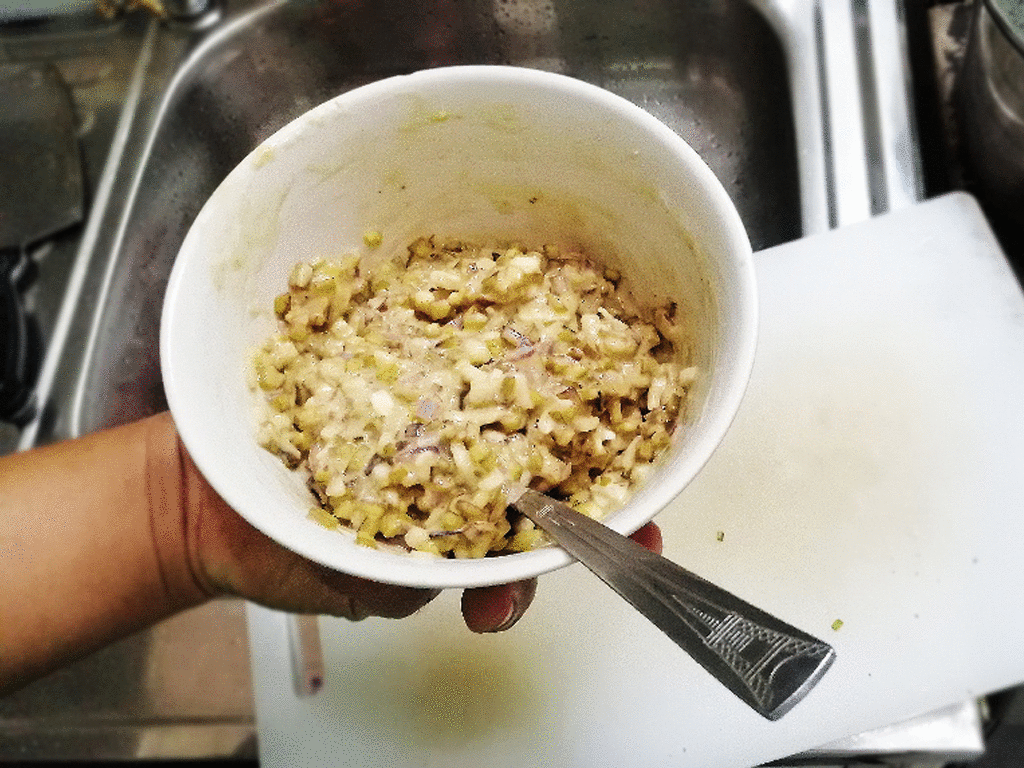 3. Pour in bowl where the bit-egg is, then mixed it all together. Prepare the pan, heat the oil, and with 2 scoop of spoon, fry the mixed ingredients until it change into golden brown and flip. Do the same at the other side! Put in the plate and you're done!
---
Simple as it is and healthy food to all! Remember, the skin of banana has vitamin B6 and B12, with potassium and magnesium! This kind of food is not common in the western country.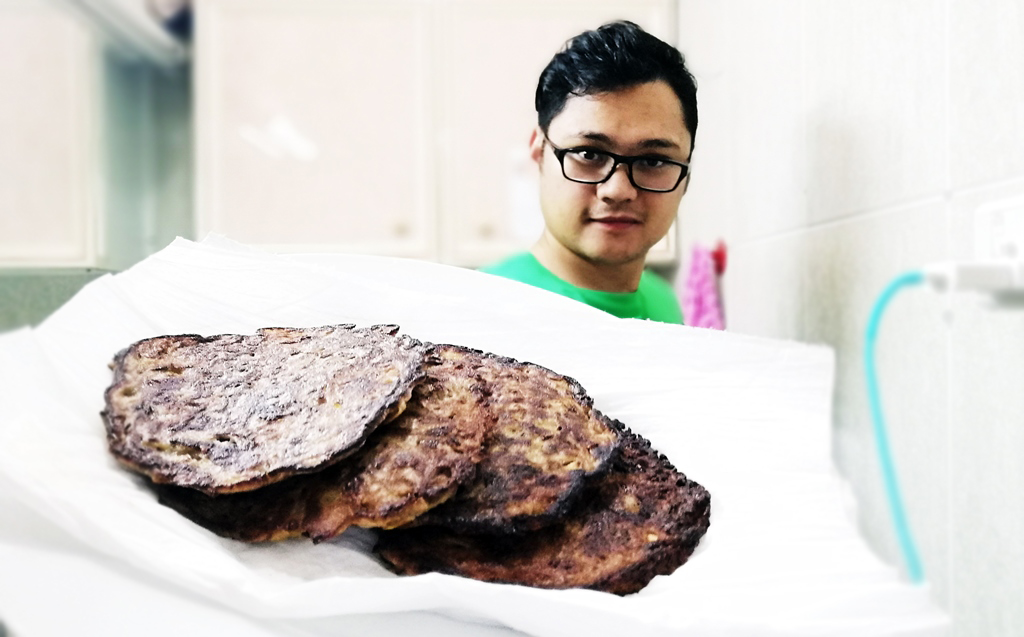 Note: You can use all in bananas. The skin of banana, the inner soft body, and even the over ripe banana can be use in different ways of recipe. No waste in bananas! You can chop the skin into pieces and make compost for your plants!
---

Supporting People Who Help
Make The World A Better Place
---