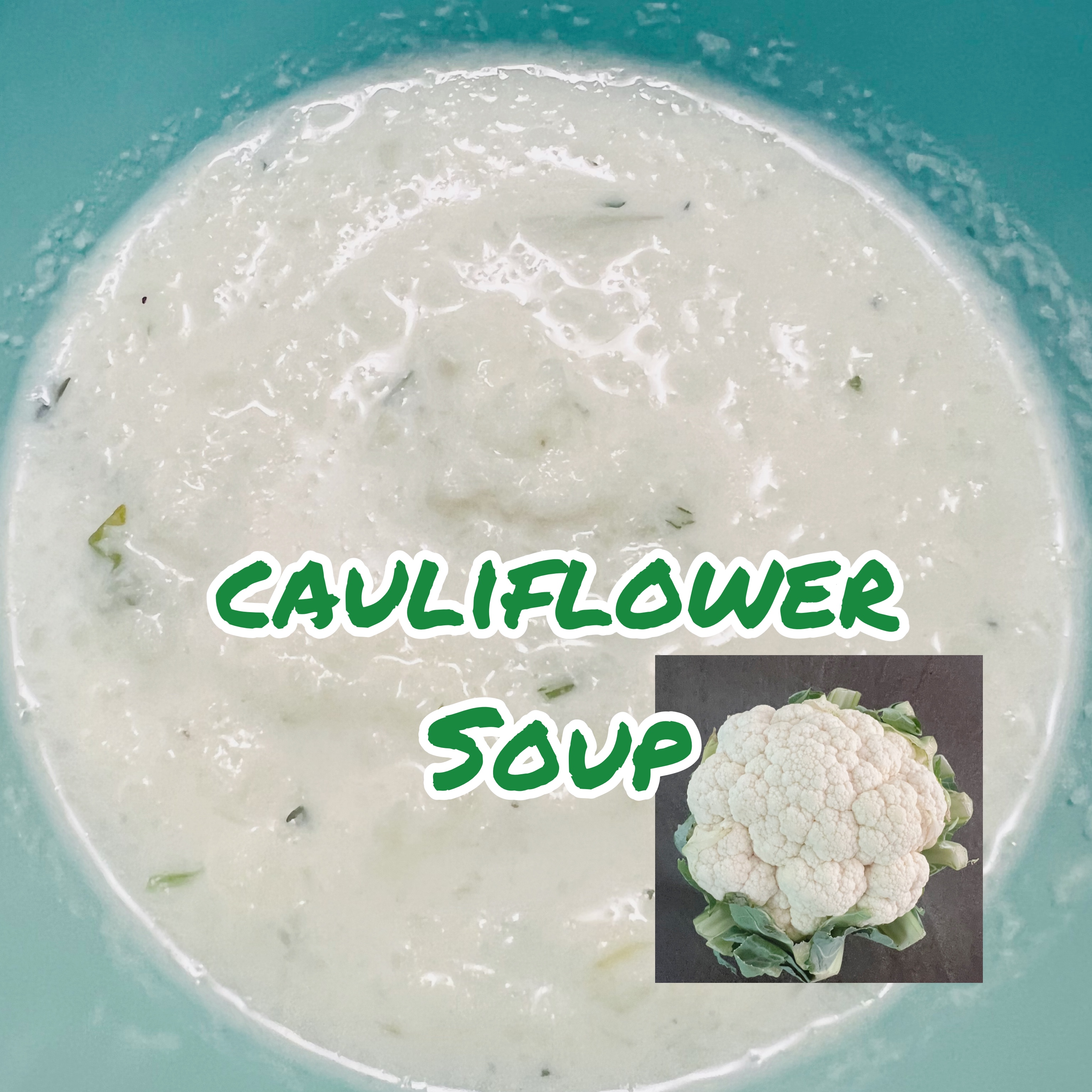 "Cauliflower Soup"
I made cauliflower soup the other day. It was very healthy and tasty. I used a whole cauliflower. It was good hot and cold. My mixer is not for mixing juice or any kind of liquid so, the texture became a little bit crunchy sometimes but that was also pretty good. It is suitable for a hot summer dinner.
"カリフラフワースープ"
先日、カリフラワースープを作りました。ヘルシーで美味しかったです。カリフラワー丸々1個使用しました。温かくても冷たくてもおいしいスープです。私の持っているミキサーはジュースや液体を入れてはいけないミキサーなので、少し食感が残る出来上がりになりましたが、それはそれでおいしかったです。暑い夏に合うメニューだと思います。
Ingredients
・Cauliflower 1
・Onion 1
・Olive oil 2 teaspoons
・Salt and pepper to taste
・Milk 400cc or more
・Bouillon 2-3 teaspoons
・Parsley to taste
Cooking time is about 30-40 minutes including the preparation time.
材料
・カリフラワー 1個
・玉ねぎ 1個
・オリーブオイル 小さじ2
・塩こしょう 少々
・牛乳 400cc〜
・コンソメ 小さじ2−3
・パセリ 少々
調理時間は準備時間も含め約30−40分。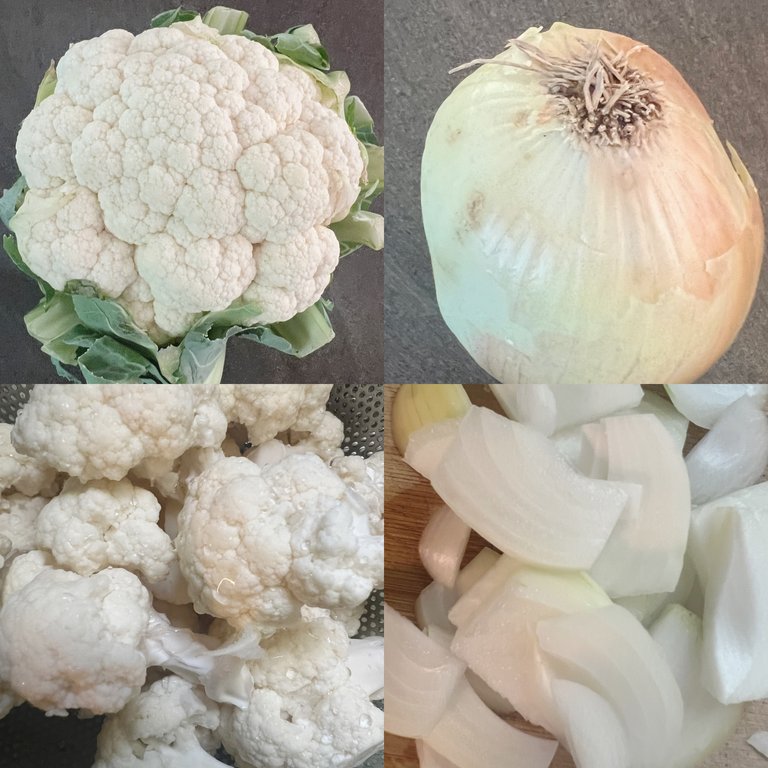 Take apart cauliflower from a bunch.
Peel onion.
Wash them.
Cut onion.
1、カリフラワーを房からとり外す。
2、玉ねぎの皮をむく。
3、野菜を洗う。
4、玉ねぎを切る。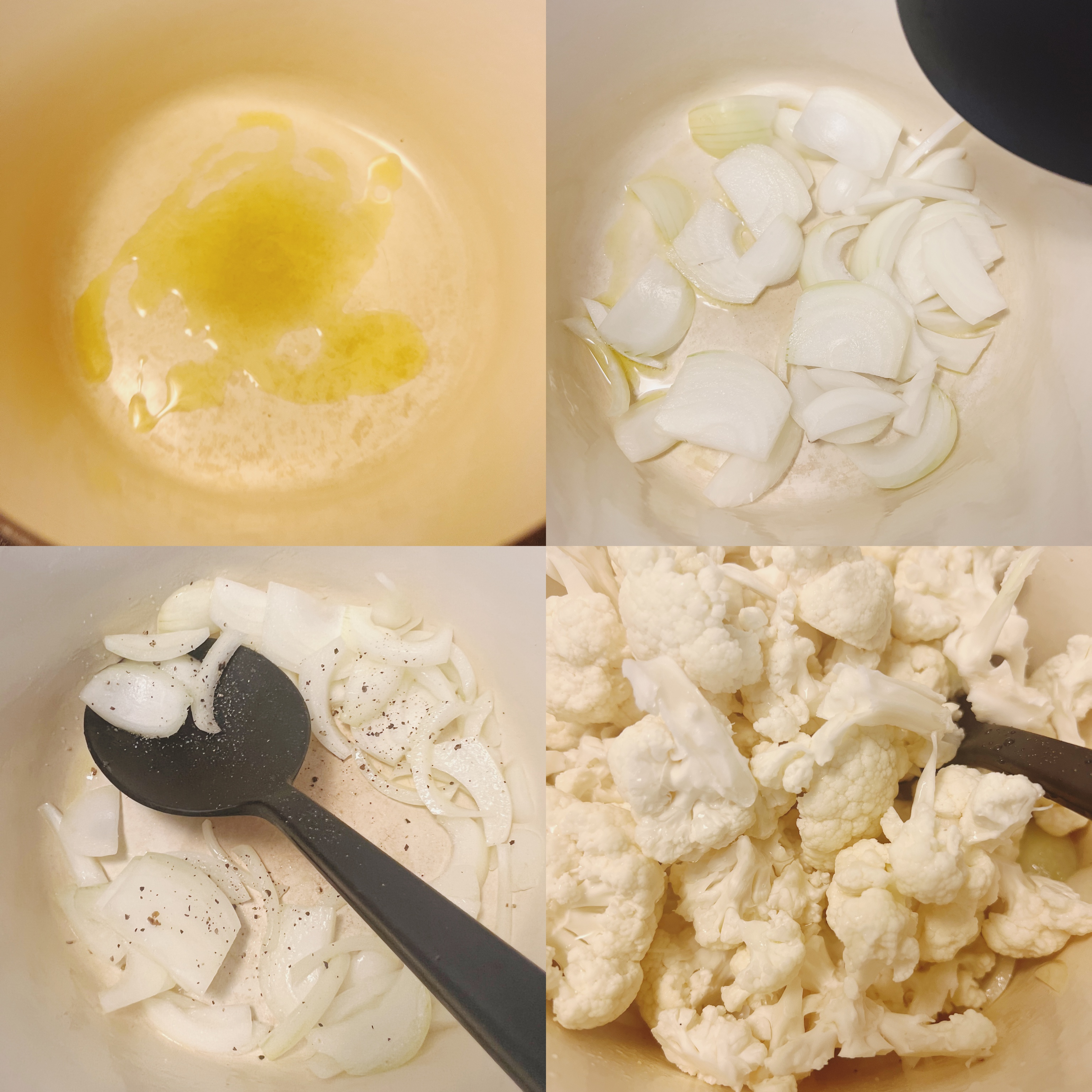 Heat pot and pour olive oil.
Cook onions at high heat.
Add cauliflower.
Add salt and pepper.
1、鍋を熱してオリーブオイルをひく。
2、玉ねぎを強火で炒める。
3、カリフラワーを加える。
4、塩こしょうする。
Add milk.
Heat at high heat first then medium heat.
1、牛乳を加える。
2、初めは強火、その後弱火にして煮る。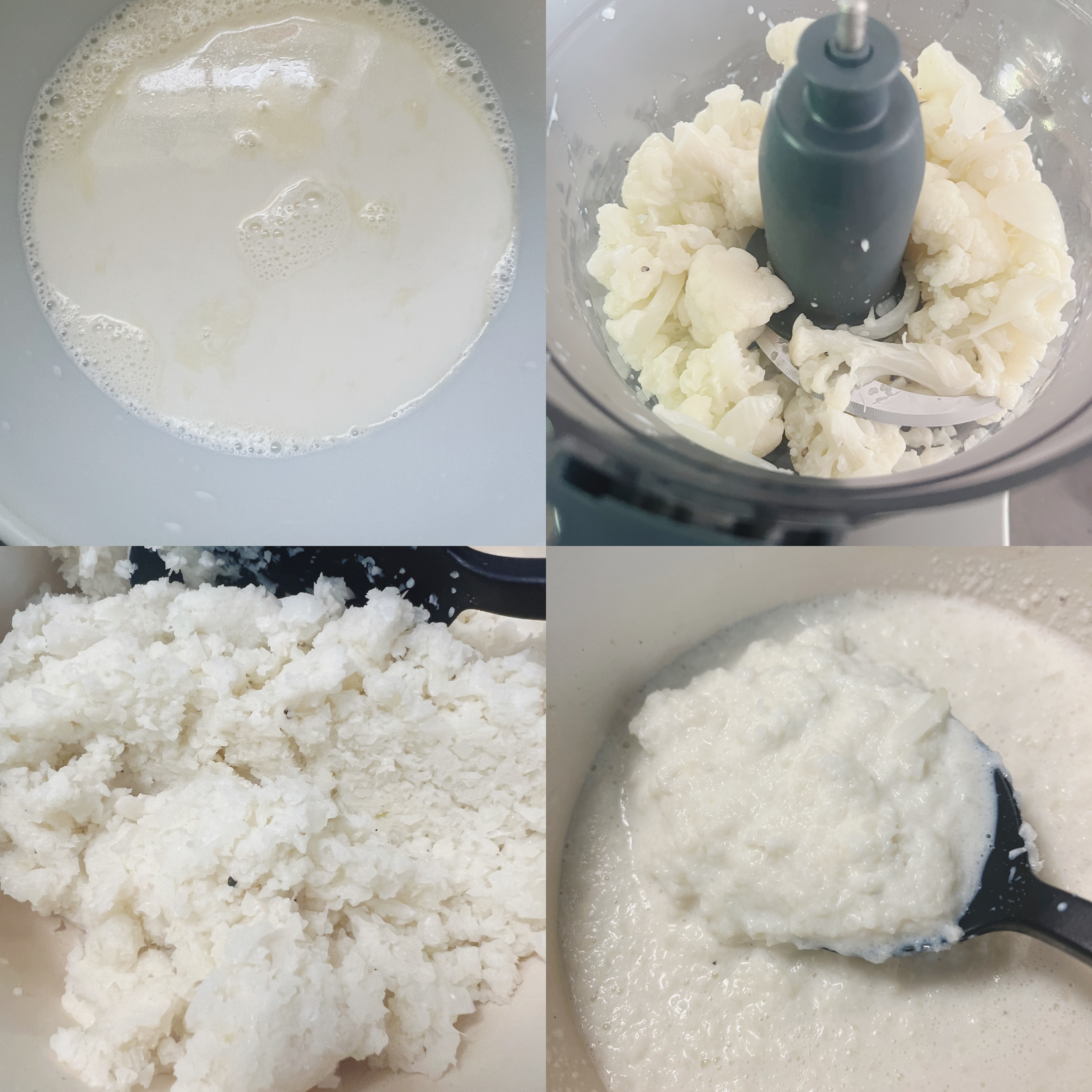 After boiling vegetables, separate milk and vegetables (if your mixer is ok to mix liquid skip this process).
Mix with mixer.
Put the stuff into the pot, and add milk again.
Boil for a while at medium heat.
1、煮たら、牛乳と野菜を別にする。(お手持ちのミキサーが液体も混ぜることが可能なものならばこの作業はとばす)
2、ミキサーにかける。
3、ミキサーにかけたものと牛乳を再び混ぜ合わせ鍋に入れる。
4、中火でしばらく煮る。
Add bouillon.
Boil for a while.
Add parsley.
1、コンソメを入れる。
2、しばらく煮る。
3、パセリを加える。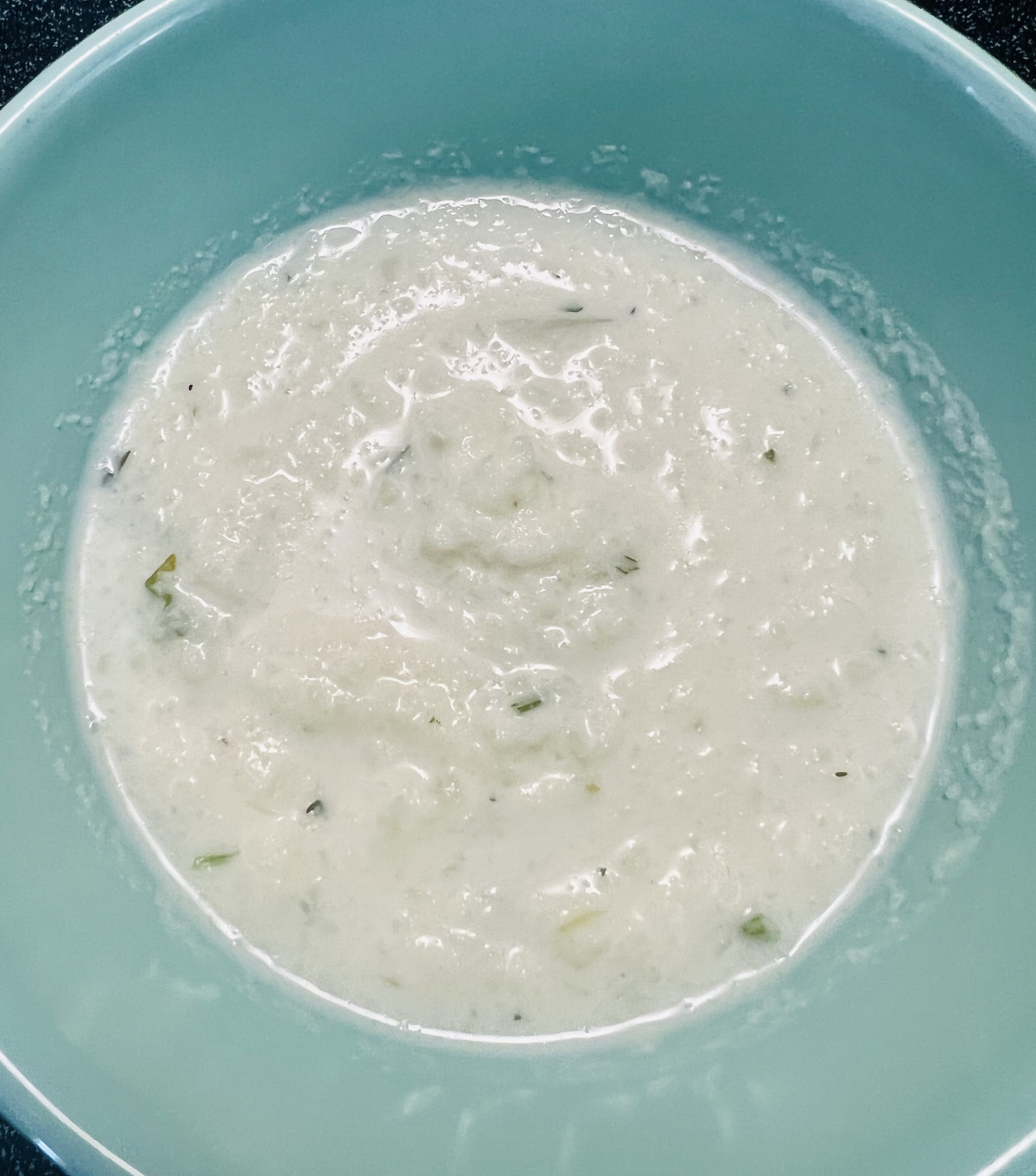 Done! It was pretty good and refreshing.
出来上がり!さっぱり美味しかったです。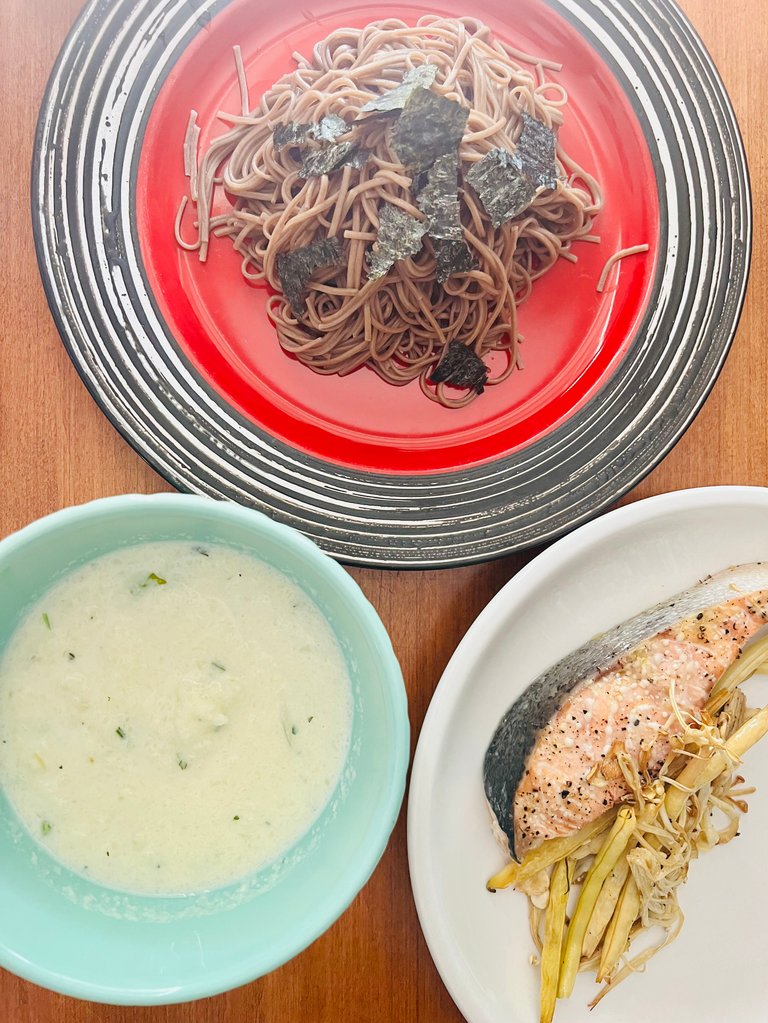 I had it with soba and salmon.
そばとシャケと一緒に食べました。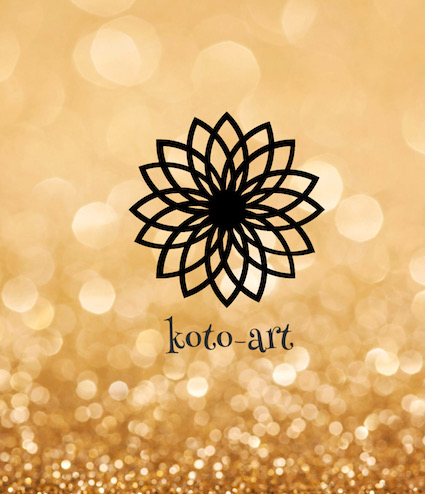 My Site: https://koto-art.wixsite.com/mysite-1/home