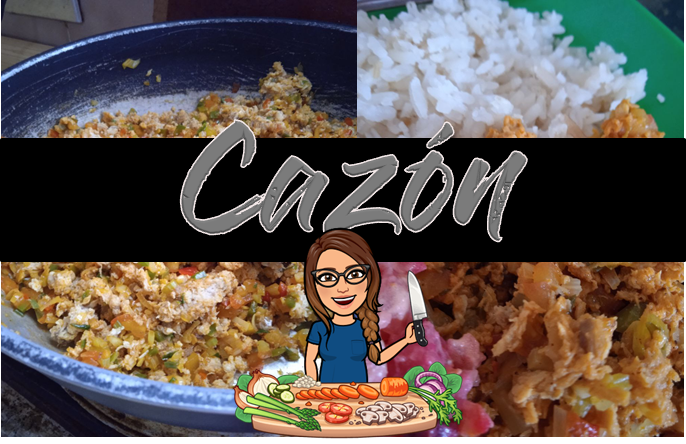 Buenas Buenas, comunidad amante de la comida! Maravillosa semana...
Les cuento que como venezolana no conocía el cazon hasta hace 2 años que fui a casa de mi novio, en Punto Fijo- Falcón. Es que yo soy andina, y aqui realmente eso no se ve, solo pescado de agua dulce como trucha y pescado congelado (jajaja)
Pero de verdad que comerse un pescado en la playa es un placer indescriptible. Por la pandemia no he vuelto para allá, pero mis suegros vinieron a visitarnos para conocer a Santiago y se trajeron cazón de allá.
Asi que no dude en aprender a prepararlo, por aqui les dejo la receta
Ingredientes (4 porciones)
1kg de pescado (Cazón)
1 Pimentón Rojo (Verde o amarillo también sirve)
3 Ají Dulce
2 Ramas de Cebollín
-1 Cebolla
1/4 taza de Apio España
1/4 taza de Celeri
4 Dientes de Ajo
150 mL de Leche líquida
1/2 taza de aceite (Soya, canola, maíz, oliva)
Sal y pimienta (Al gusto)
1/2 Cucharadita de Onoto en polvo.
1 Cucharada de vinagre
Mostaza al gusto
.
Preparación:
Lavar el pescado con abundante agua después hervirlo en agua con sal hasta que esté blando.
Colarlo y dejarlo reposar hasta que esté a temperatura ambiente. Posteriormente se retira la piel y los cartílagos, dejando sólo la carne del pescado y luego desmenuzarlo.
.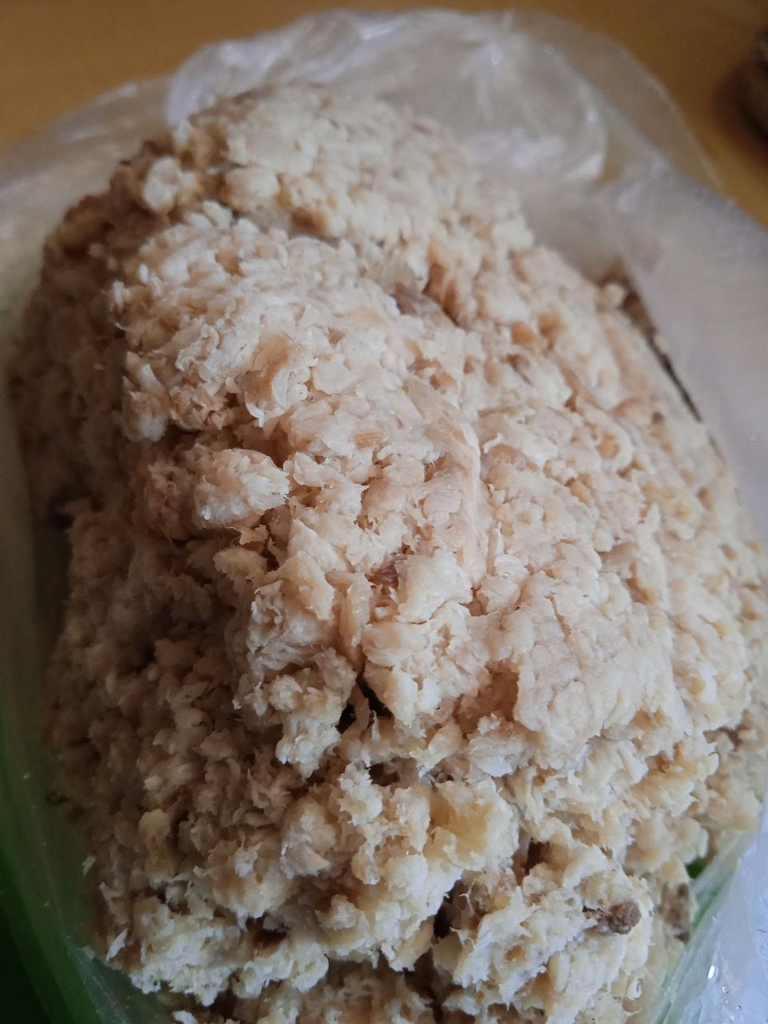 Se procede a calentar el aceite en un sartén o paila, se agregan los vegetales picados en cuadritos uno a uno.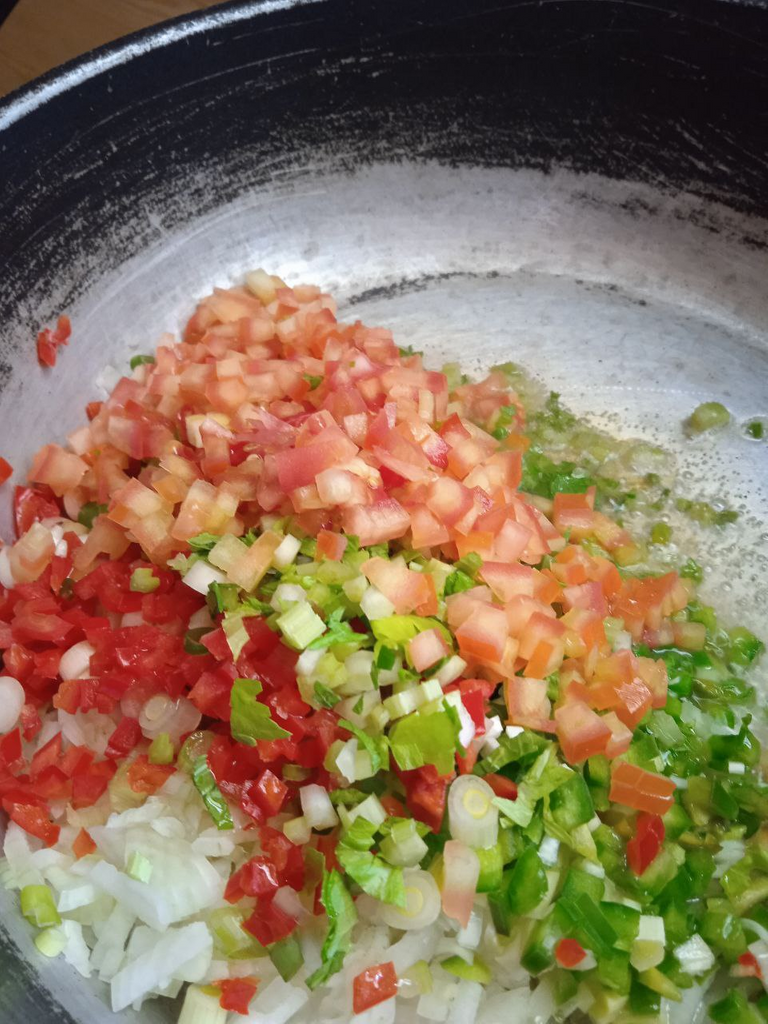 Saltear por 5 minutos a fuego bajo. Agregamos el pescado desmenuzado, sal y pimienta y cocinar 5 minutos más a fuego bajo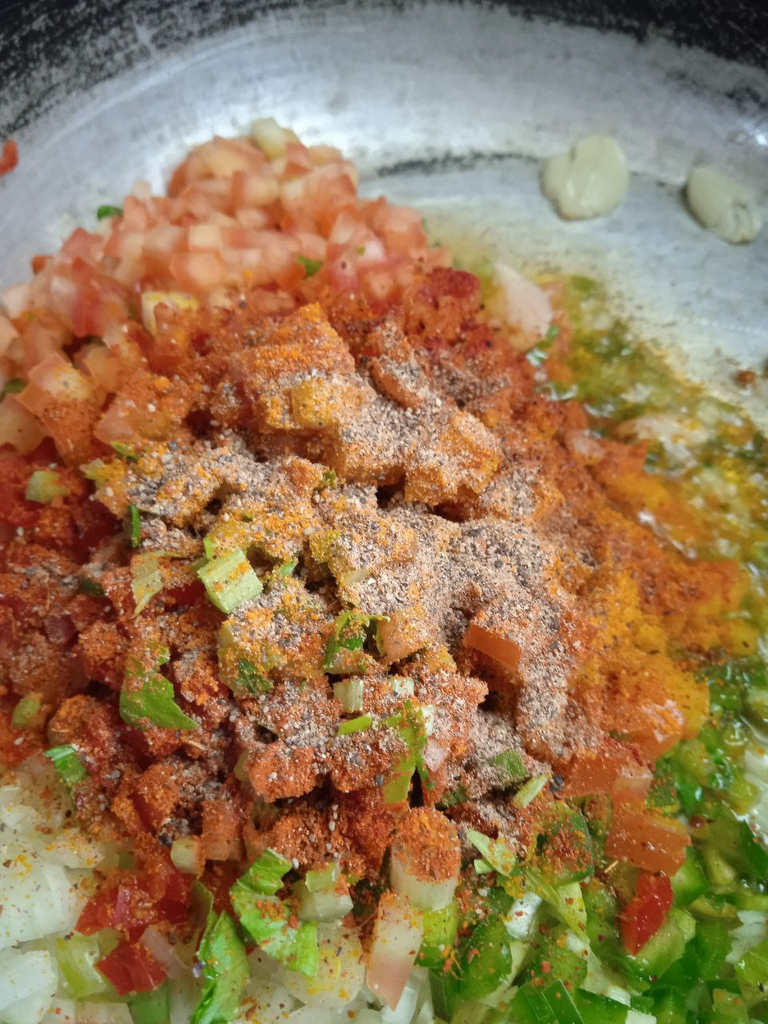 Se le agrega la leche y cocinamos por 20 minutos hasta obtener el guiso
Se agrega mostaza, mezclamos para que se incorpore y luego colocamos una cucharadita de vinagre
Dejamos cocinar por 5 minutos mas y listo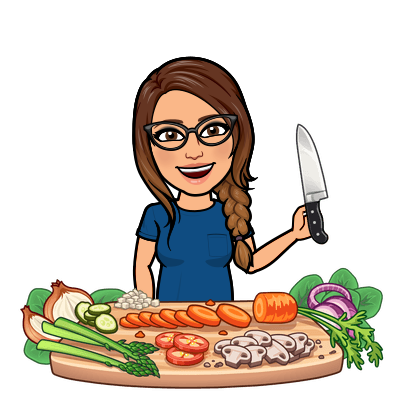 Good Morning, food-loving community! Wonderful week...
I tell you that as a Venezuelan I didn't know the cazon until 2 years ago when I went to my boyfriend's house, in Punto Fijo- Falcón. I am Andean, and here you really don't see that, only freshwater fish like trout and frozen fish (hahaha).
But really, eating a fish on the beach is an indescribable pleasure. Because of the pandemic I haven't been back there, but my in-laws came to visit us to visit Santiago and they brought cazón from there.
So I did not hesitate to learn how to prepare it, here I leave you the recipe
Ingredients (4 portions)
1kg of fish (Dogfish)
1 red bell pepper (green or yellow is also good)
3 Sweet Peppers
2 sprigs of chives
-1 Onion
1/4 cup Celery Spain
1/4 cup Celeri
4 cloves of garlic
150 mL of liquid milk
1/2 cup oil (Soybean, canola, corn, olive)
Salt and pepper (To taste)
1/2 teaspoon of Onoto powder.
1 Tbsp vinegar
Mustard to taste
.
Preparation:
Wash the fish with plenty of water then boil it in salted water until soft.
Strain it and let it rest until it is at room temperature. Then remove the skin and cartilage, leaving only the flesh of the fish and then shred it.
.
Proceed to heat the oil in a frying pan or pan, add the diced vegetables one by one.
Sauté for 5 minutes over low heat. Add the shredded fish, salt and pepper and cook for 5 more minutes over low heat.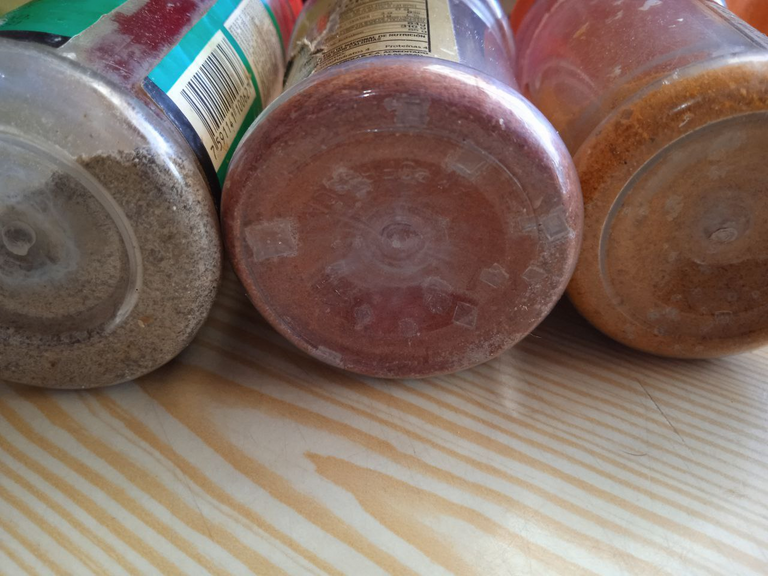 Add the milk and cook for 20 minutes until the stew is ready.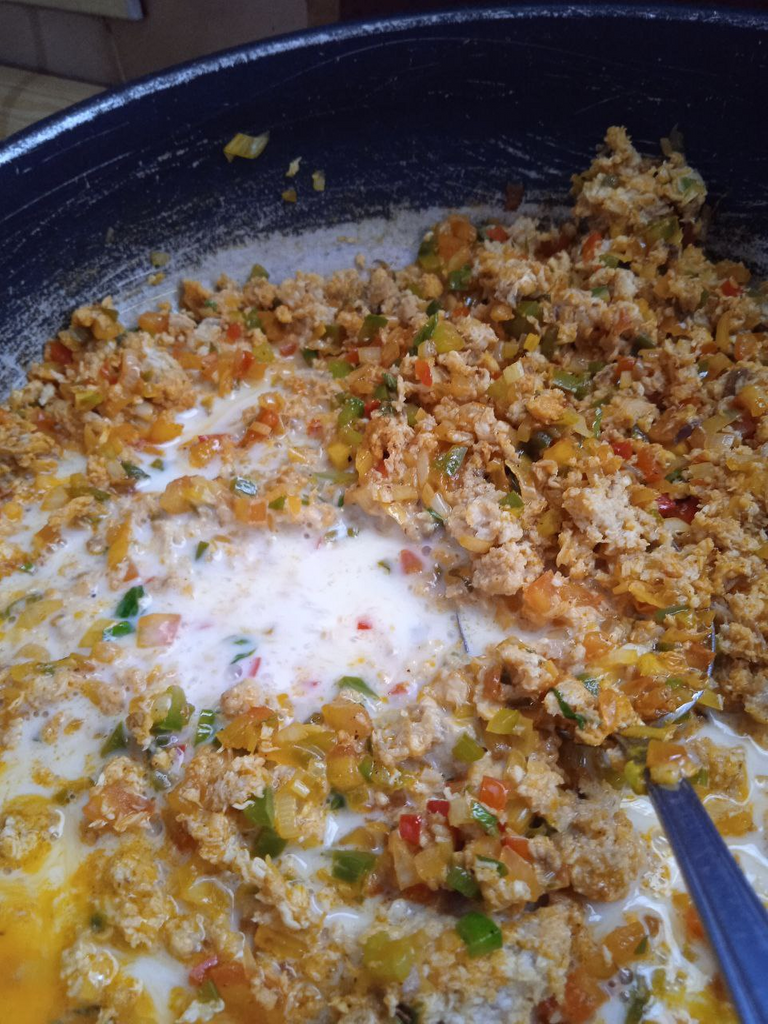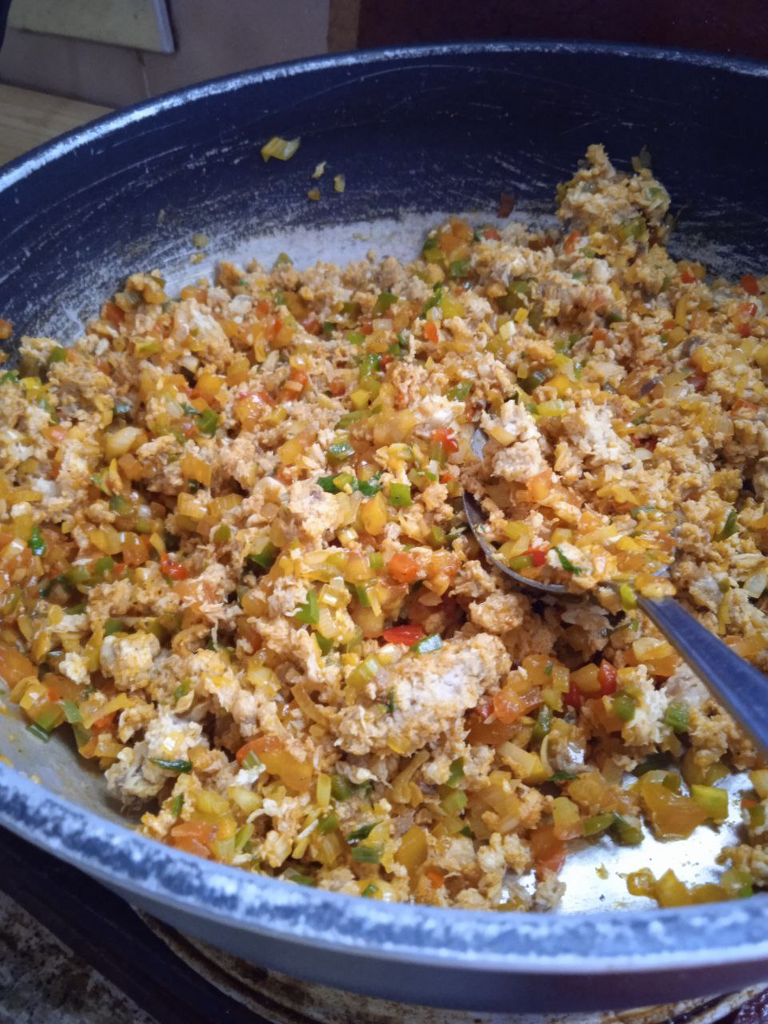 Add mustard, mix to incorporate and then add a teaspoon of vinegar.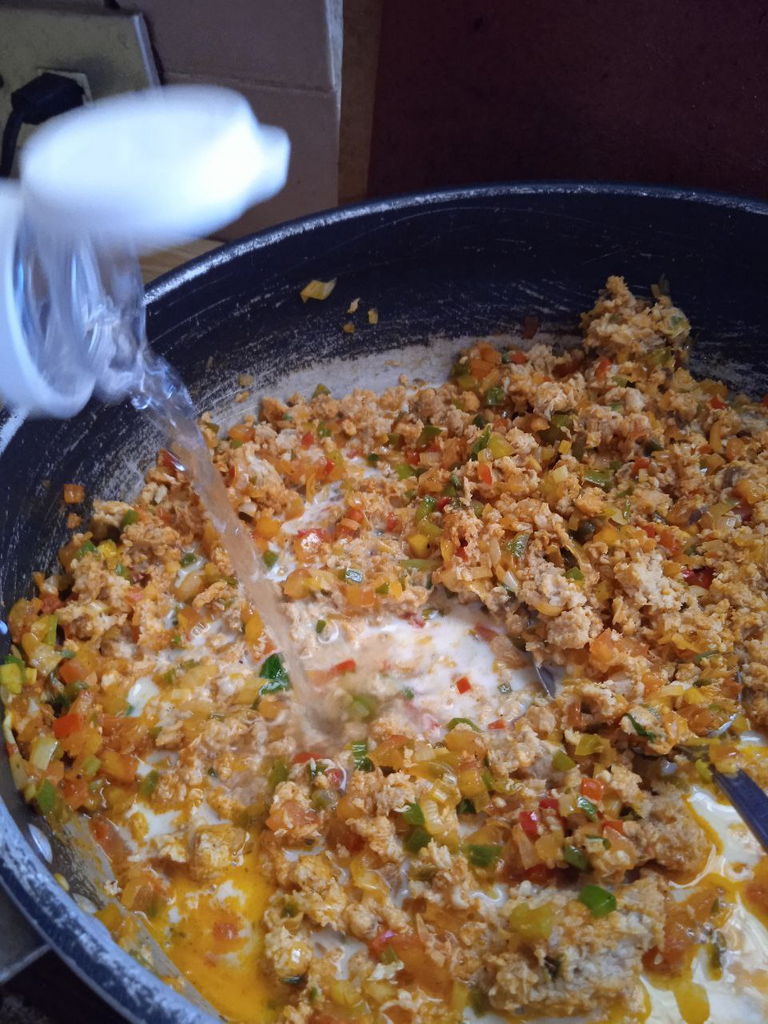 Let it cook for 5 more minutes and it is ready