One of my favorite vegan cheesecakes! They're gluten-free, vegan, creamy, tangy, sweet and free of refined sugars. If you have a carrot kicking around in your fridge, give it a comfy-cozy home in these adorable mini cheesecakes.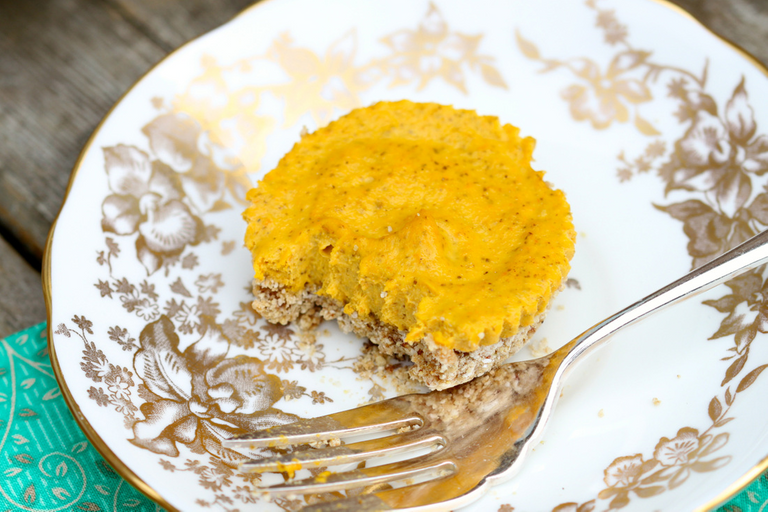 Mini Carrot Cheesecakes Recipe
Ingredients:
Gluten-Free Crust:
1 cup gluten-free rolled oats
1 cup uncooked quinoa
1/2 tsp cinnamon
pinch of sea salt
3 soft, pitted medjool dates
2 tbsp coconut oil, melted
Cheesecake Filling:
1 cup raw cashews, soaked for a minimum of 4 hours or overnight
1/ cup chopped raw carrots (about 1 medium)
1 cup coconut oil, melted
2 tbsp pure maple syrup
2 tsp chia seeds
1 tsp pure vanilla extract
1 tsp fresh lemon juice
pinch of sea salt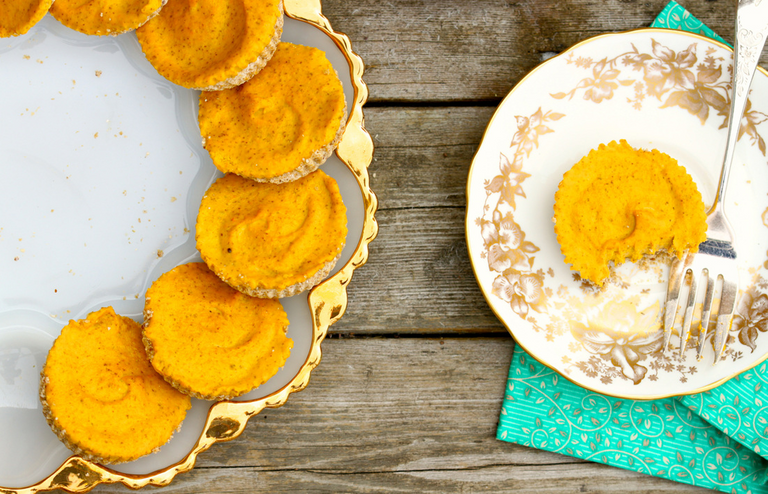 Directions:
Gluten-Free Crust:
Place the oats, quinoa, cinnamon and sea salt in a high speed blender. Puree until you form a flour. Add the remaining ingredients and pulse until the dates are broken down and a crumbly crust forms.
Divide crust mixture evenly amongst a 12-cup muffin tin lined with muffin papers. Pack the mixture down tightly. Chill while preparing the filling.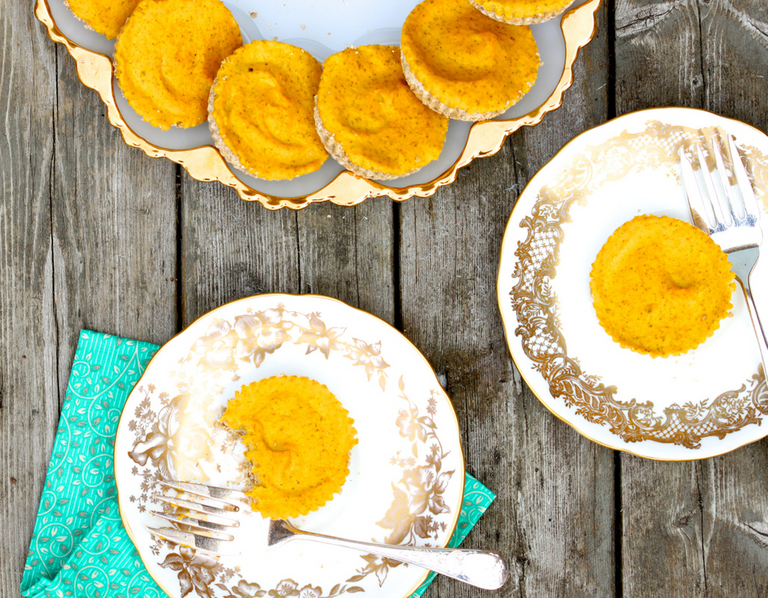 Cheesecake Filling:
Add all ingredients to a high-speed blender and puree until silky smooth. If the mixture is too dry, add water, 1 tbsp at a time (the mixture should be very thick).
Dollop the cheesecake filling over the chilled crust and smooth with the back of a spoon. Freeze for 2 hours to set.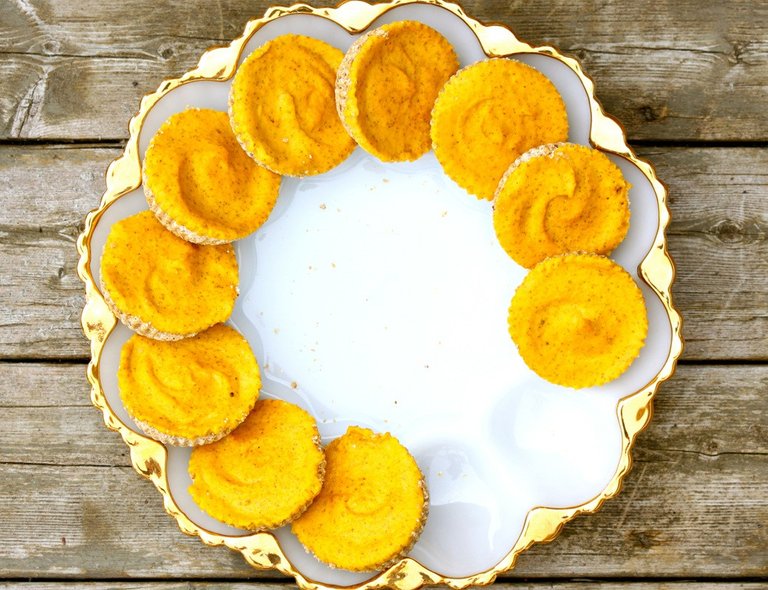 Notes: You can store them in the freezer for a couple of months. Allow them to sit at room temperature for 5 minutes before eating.