I'll be transparent in saying that this recipe is a straight up forgery. My wonderful mother bought me a prepared quinoa salad for lunch at the grocery store a few weeks back, and I couldn't get enough. I quickly got to trying to replicate the flavours, but likely with less oil and salt than the store-made stuff.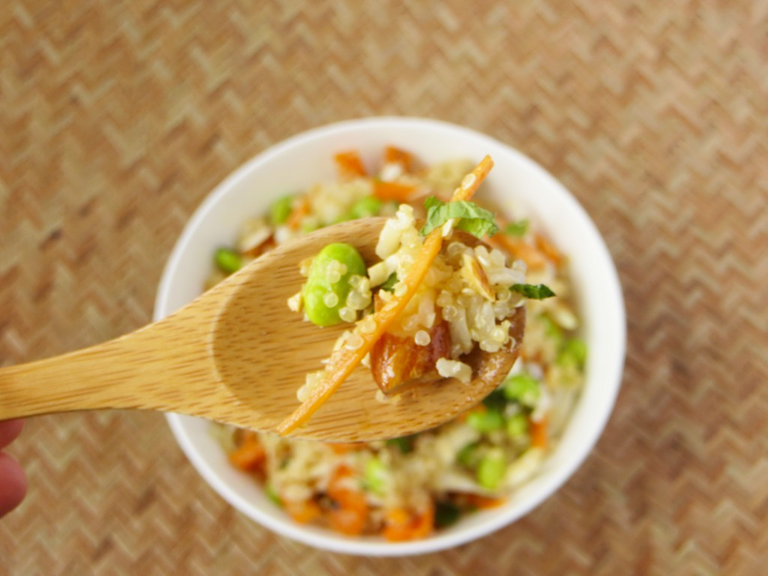 Quinoa & Wild Rice Salad With Edamame

Ingredients (4-6 servings)
1 c. wild or brown rice, cooked according to directions
1 c. quinoa, cooked according to directions
3/4 c. frozen shelled edamame beans, thawed
1 carrot, julienned or grated
1 c. cabbage, thinly sliced
2 tbsp mint, chopped
1/4 c. raw almonds, finely chopped
For the dressing:
2 tbsp. olive oil
1 tbsp rice vinegar
3 tbsp. lime juice
2 tbsp. maple syrup
optional: 1/2 tsp. green curry paste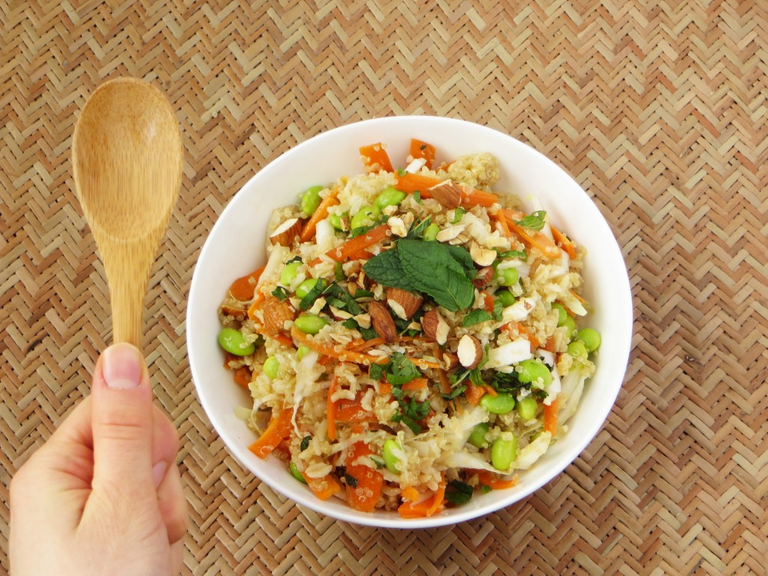 Instructions
Preheat oven to 350 degrees. Chop almonds roughly and roast for 10 minutes.
Prepare the grains and run edamame under warm water to thaw.
Prepare veggies and place in a mixing bowl with grains, edamame, herbs, and almonds.
Prepare dressing by whisking ingredients together and pour over salad.
Mix well to combine. Refrigerate and serve cold.