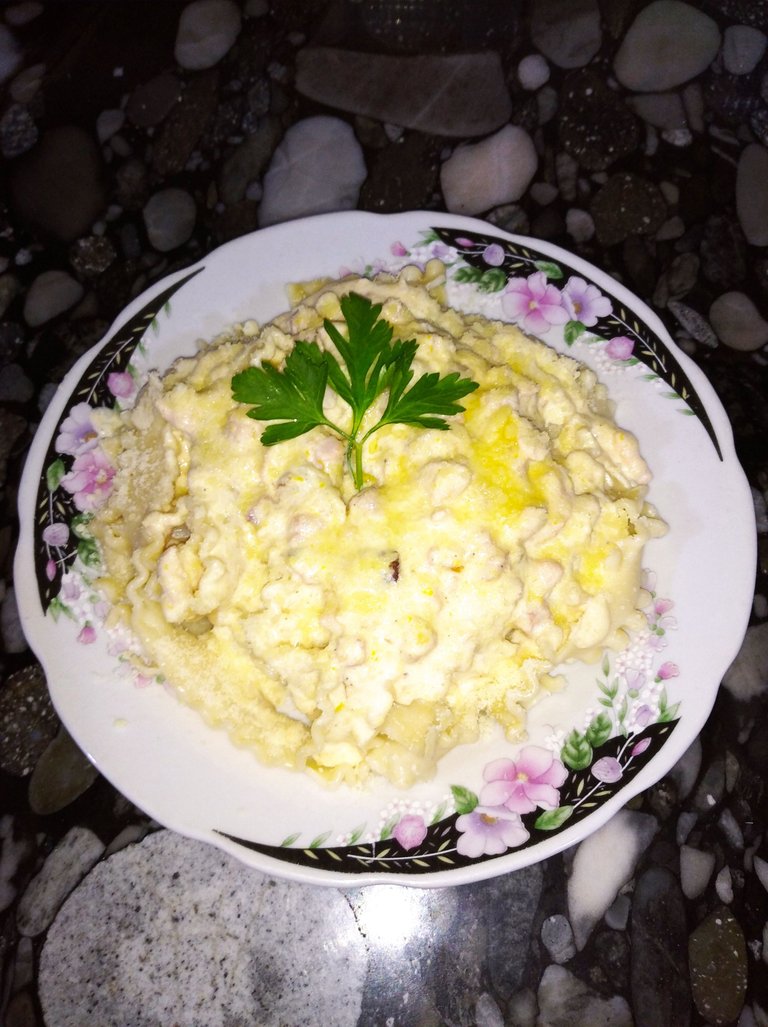 English
Helloooooooo! My dear friends from Hive.
They say that each cook is lord and master in his kitchen and that the recipes are made to undergo the modifications that each person wants to give them. That is why today I dare to present my way of preparing a carbonara sauce very different from the original. The first time I made it I didn't think I would get this result.
I invite you to try it and make your modifications. I am open to criticism.
Without further ado, let's get started.
Spanish
¡Holaaaaaaaa! Mis queridísimos amigos de Hive.
Dicen que cada cocinero es amo y señor en su cocina y que las recetas están hechas para sufrir las modificaciones que cada quien quiera darles. Es por ello que hoy me atrevo a presentarles mi forma de preparar una salsa carbonara muy distinta a la original. La primera vez que la preparé no pensé que obtendría este resultado.
Les invito a probarla y a realizar sus modificaciones. Estoy abierta a críticas.
Sin más, comencemos.
---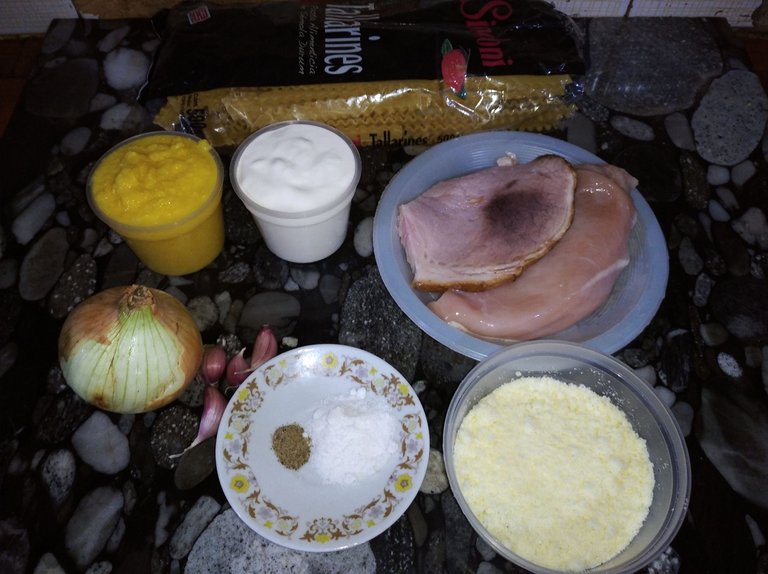 English
INGREDIENTS:
½ Chicken breast
1 small smoked cutlet or 100 grams of bacon
250 gr of heavy cream
50 gr of creamed corn
1 medium onion
4 cloves of garlic
½ cup oil
300 gr of noodles
100 gr of pecorino cheese
Salt and pepper to taste
Spanish
INGREDIENTES:
½ Pechuga de pollo
1 Chuleta ahumada pequeña o 100 gr de tocineta
250 gr de crema de leche
50 gr de crema de maíz
1 cebolla mediana
4 dientes de ajo
½ taza de aceite
300 gr de tallarines
100 gr de queso pecorino
Sal y pimienta al gusto
---
English
PREPARATION:
The first thing we will do is boil the water with salt and oil to cook the noodles.
When grass we add the pasta and cook until they are al dente.
Spanish
PREPARACIÓN:
Lo primero que haremos será hervir el agua con sal y aceite para cocer los tallarines.
Cuando hierba agregamos la pasta y cocinamos hasta que estén al dente.
---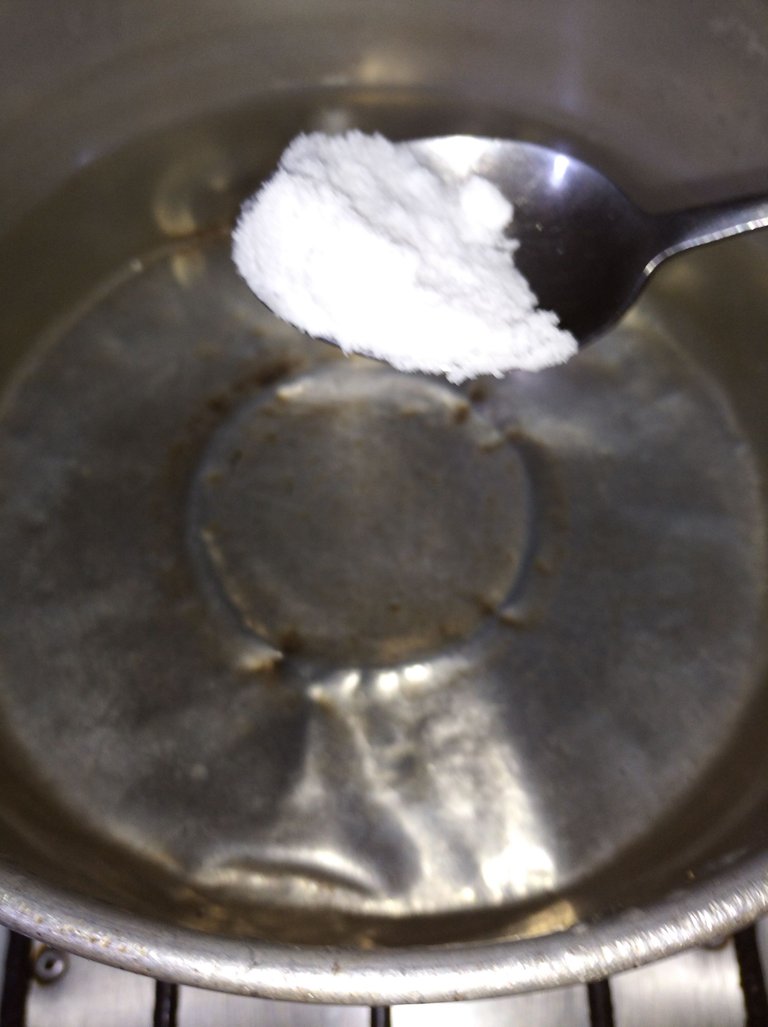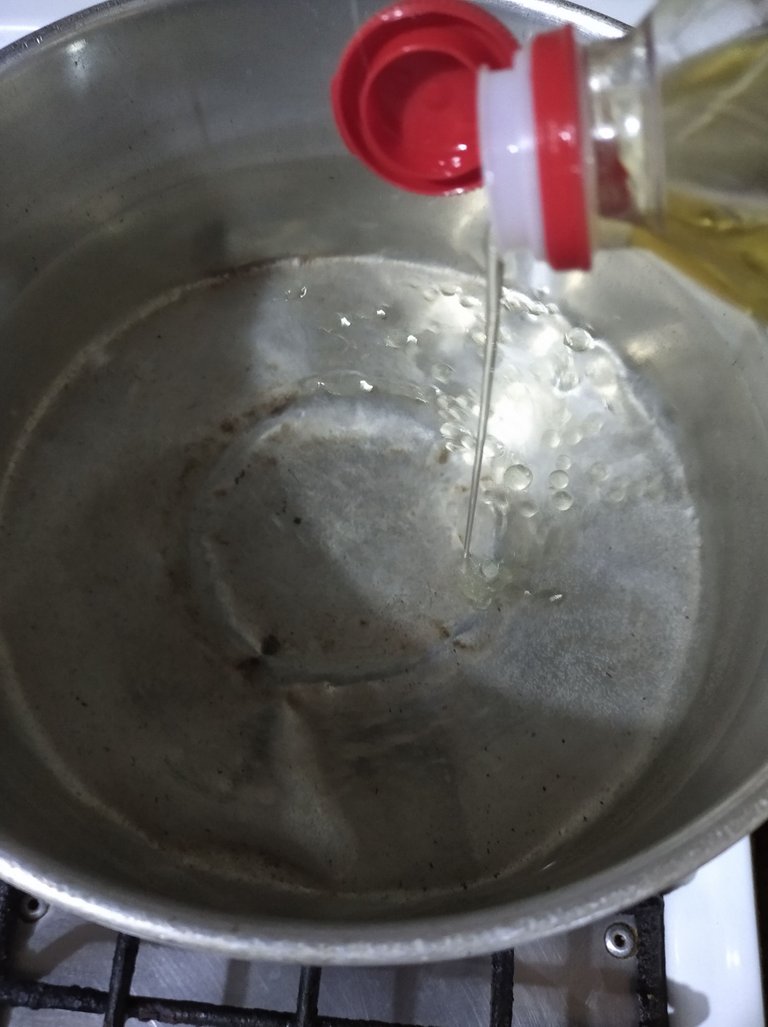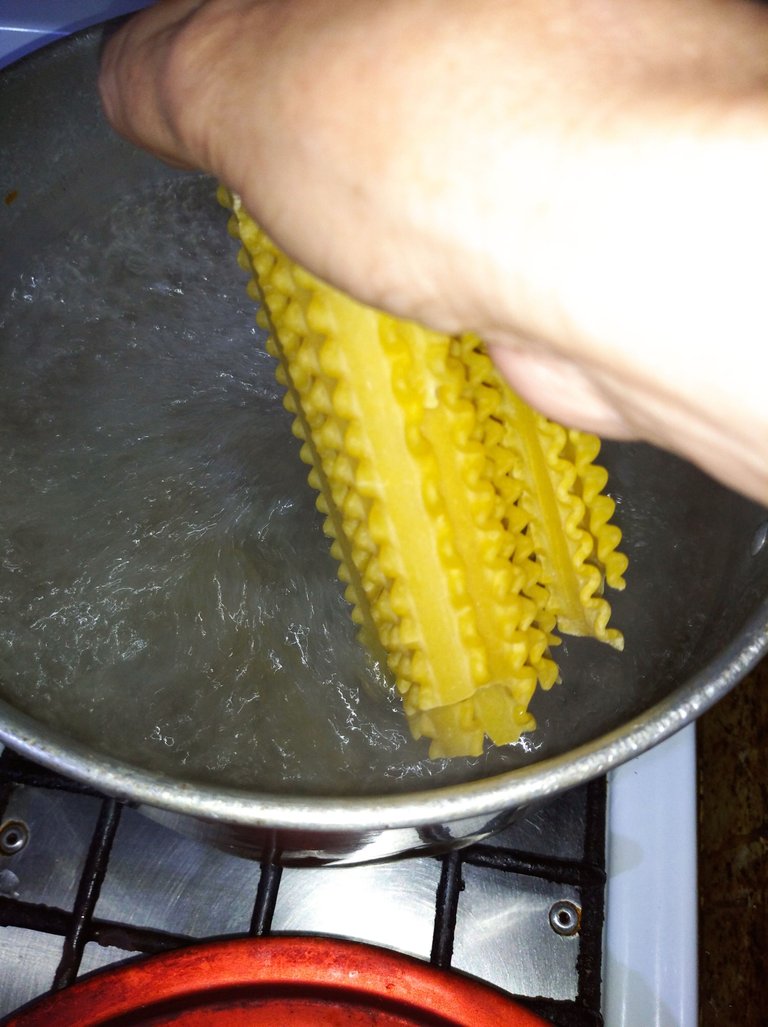 English
We peel the garlic and crush them in a mortar.
Peel the onion and cut into small squares.
We cut the smoked cutlet into strips and then into small squares.
Likewise the chicken breast, cut into strips and then into small squares.
Spanish
Pelamos los ajos y los machacamos en un mortero.
Pelamos la cebolla y cortamos en cuadros pequeños.
Cortamos la chuleta ahumada en tiras y luego en cuadros pequeños.
Igualmente la pechuga de pollo, cortamos en tiras y luego en cuadros pequeños.
---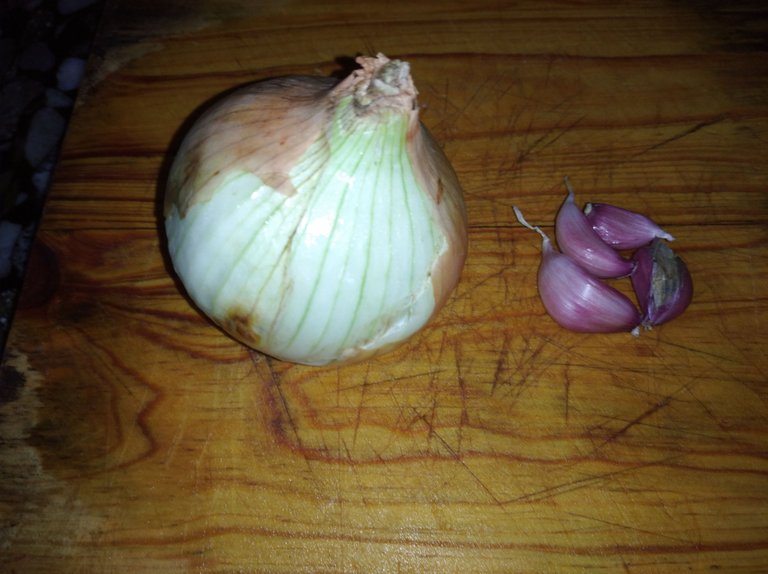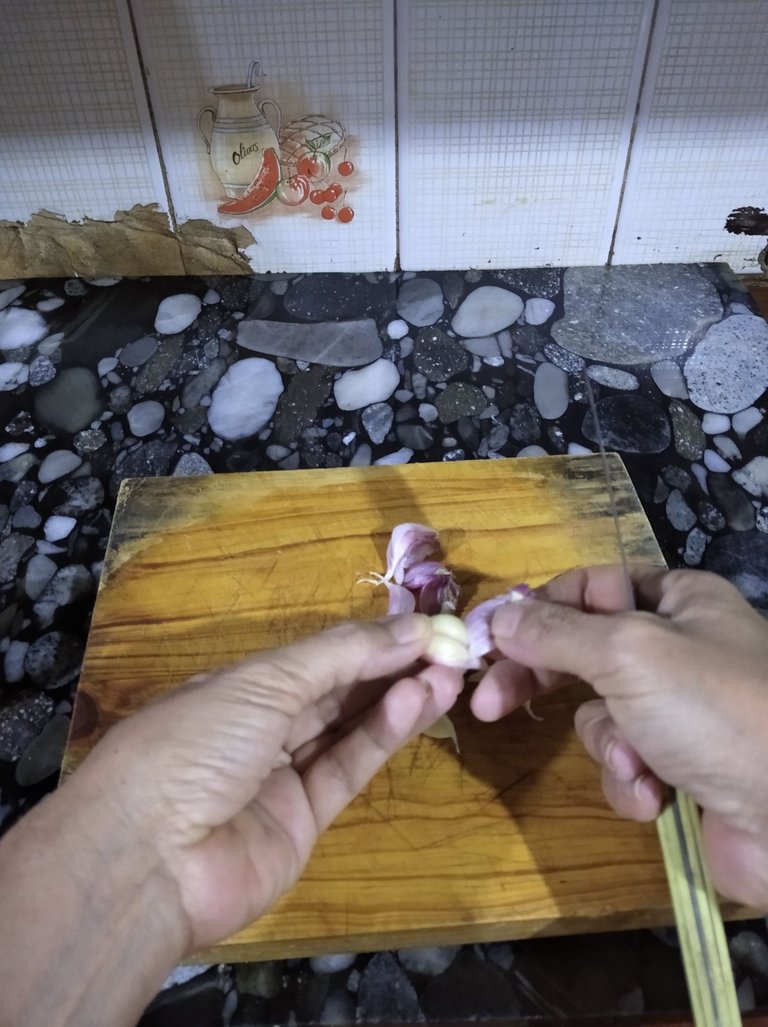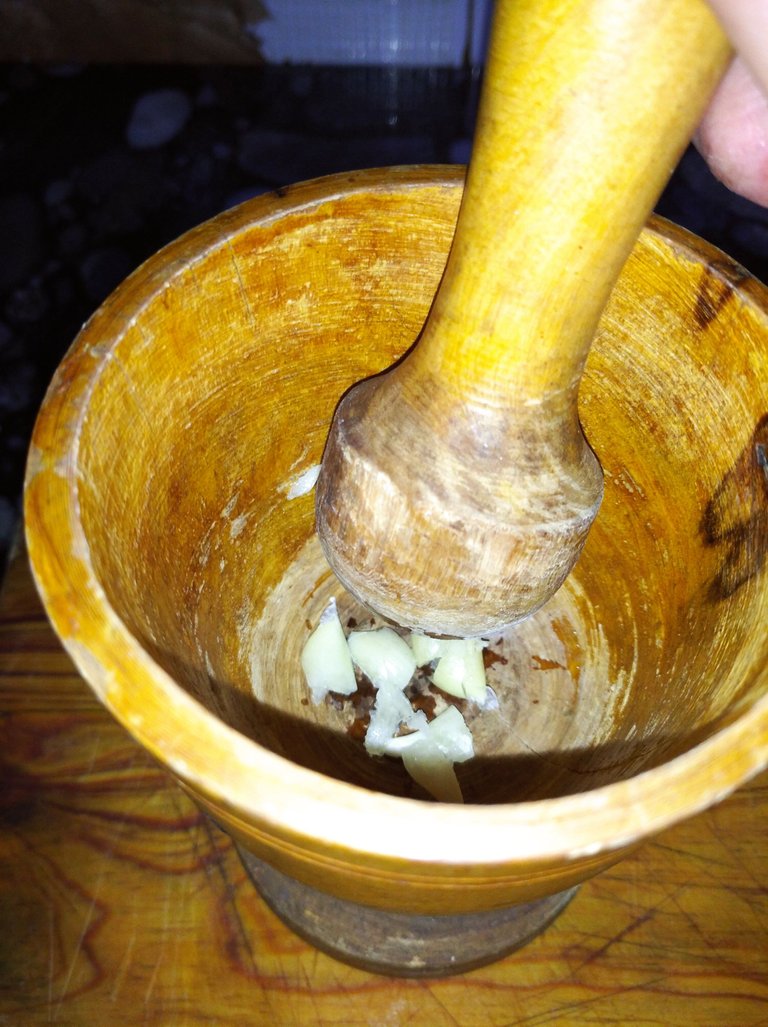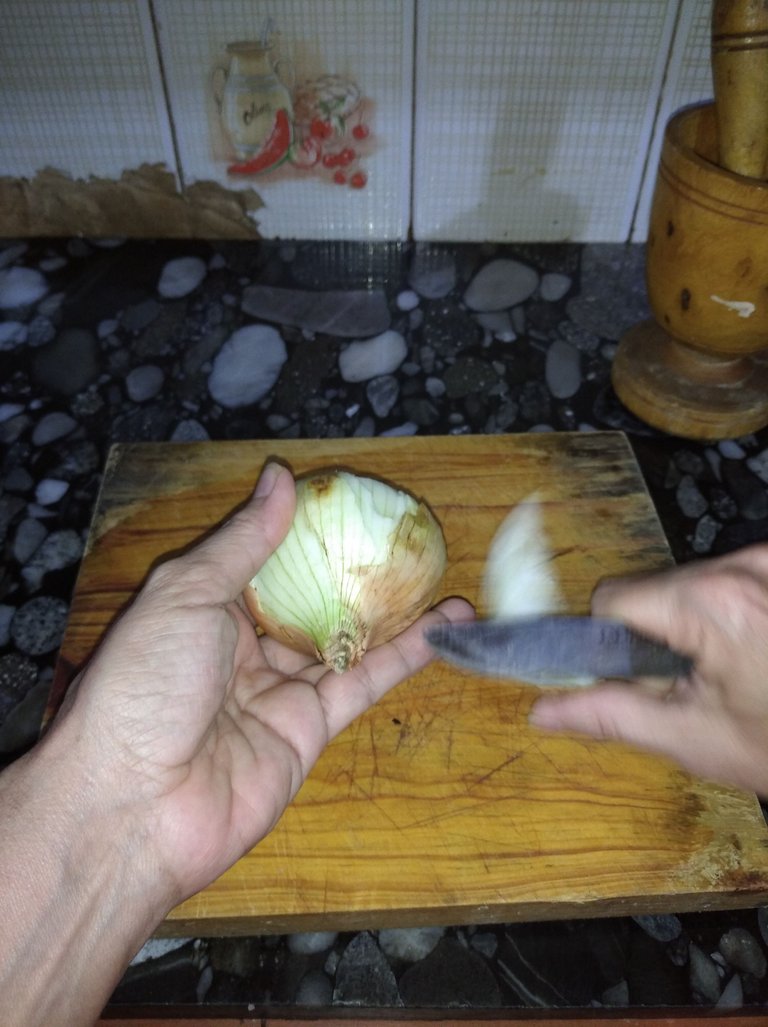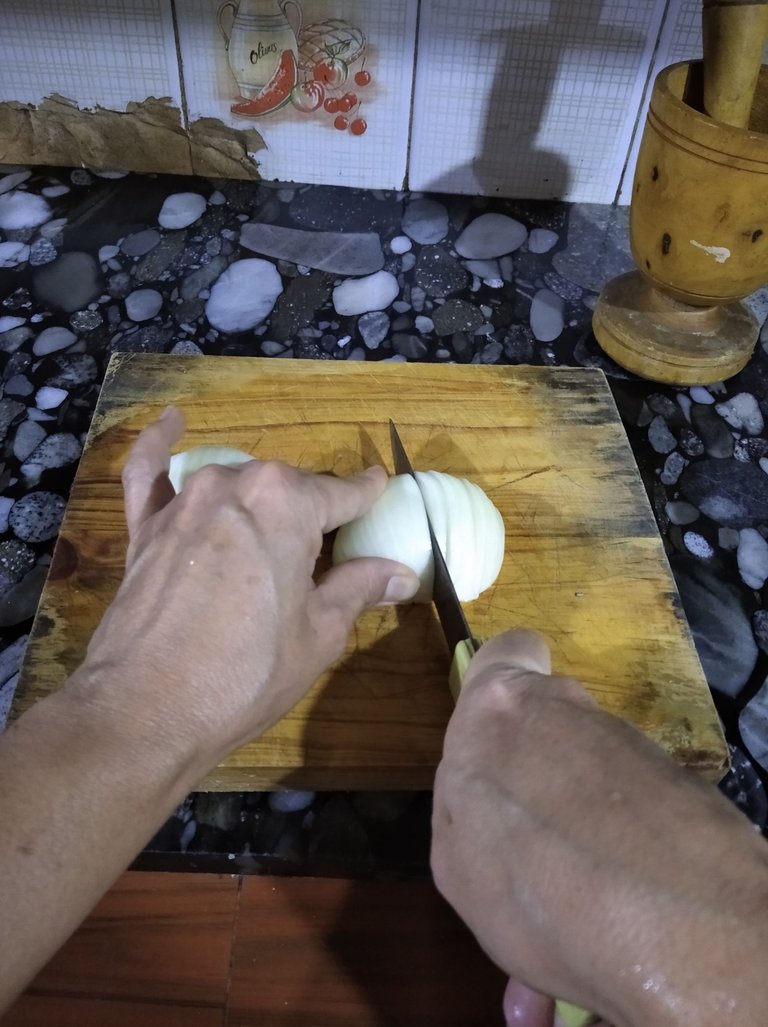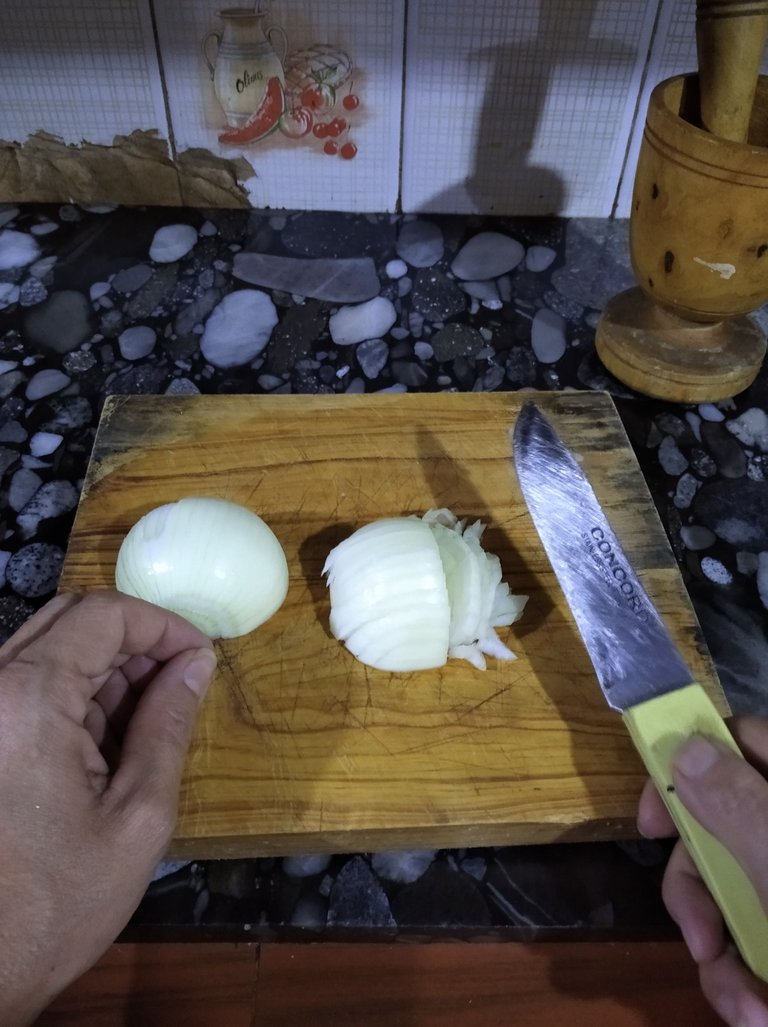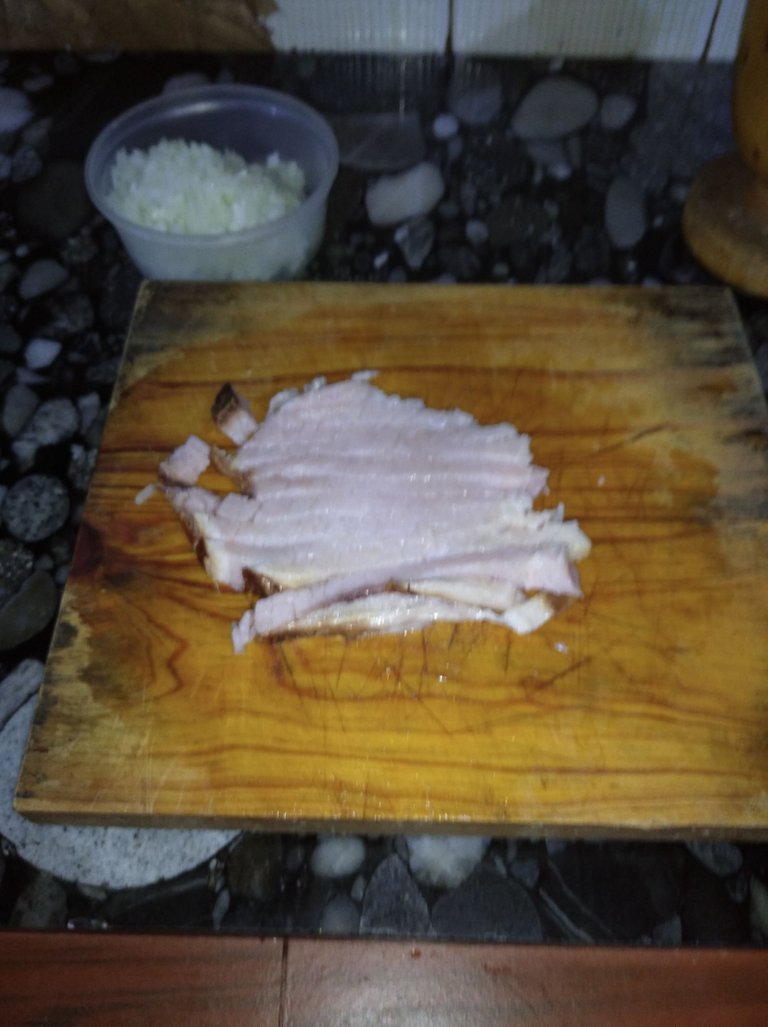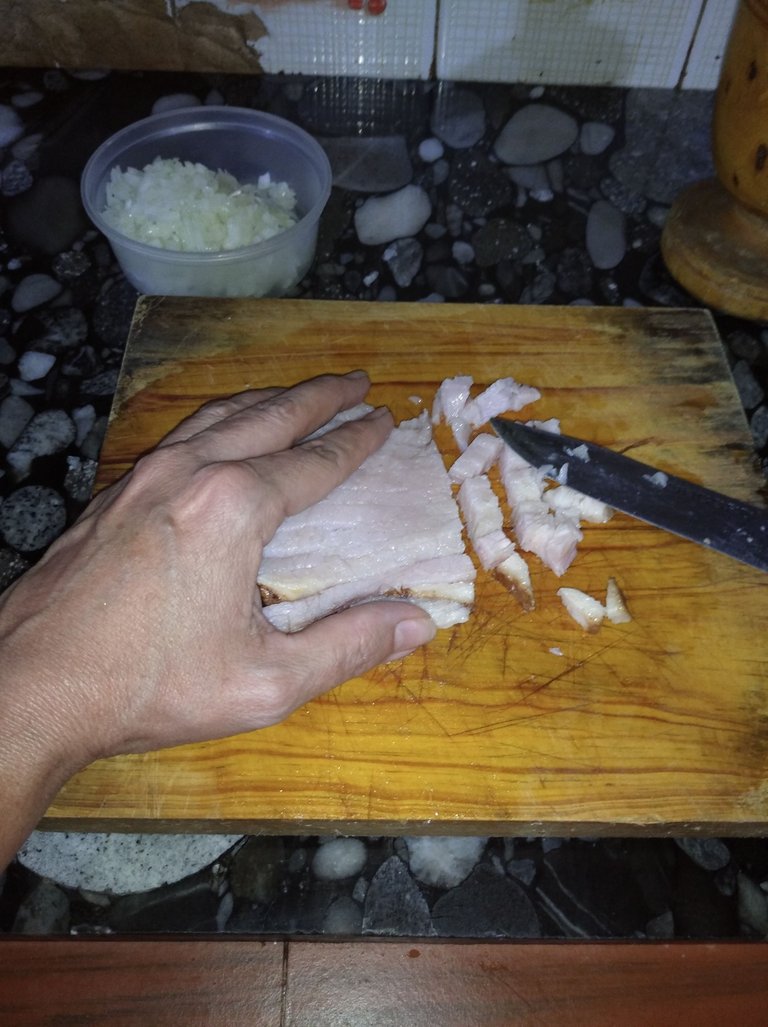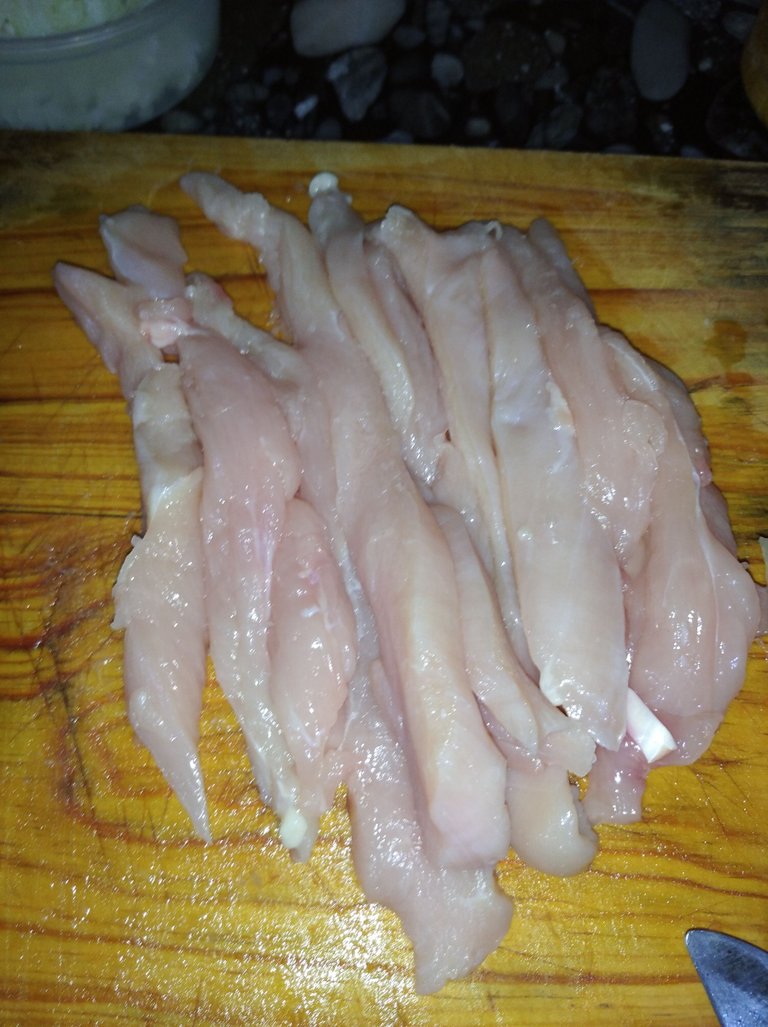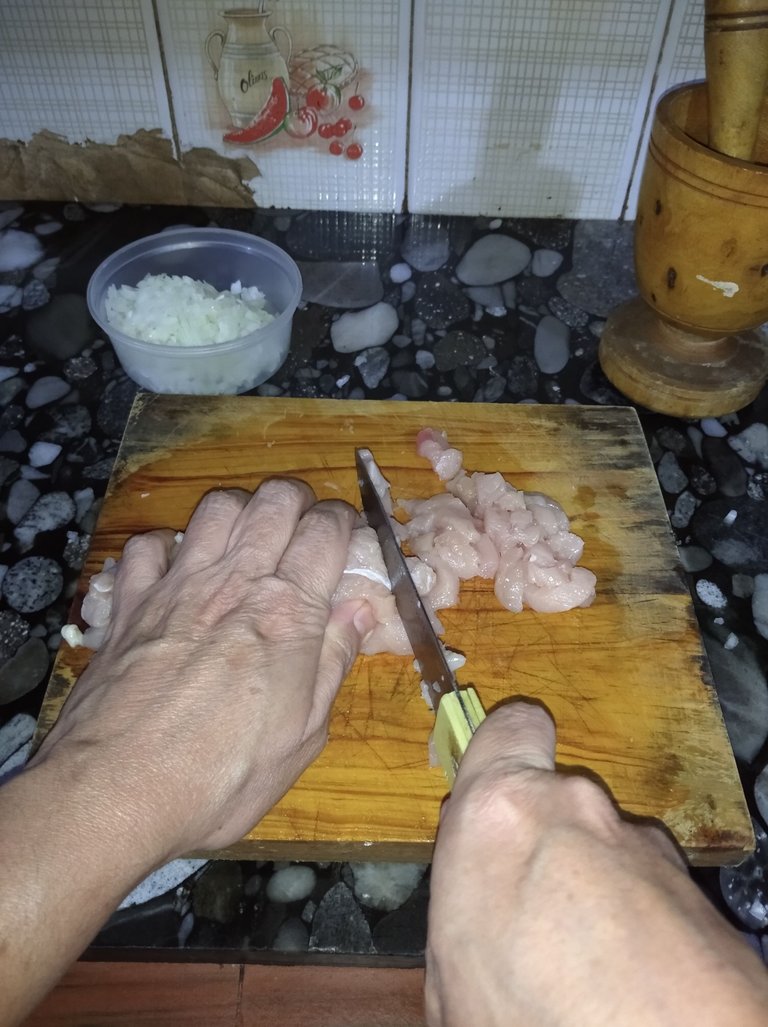 English
In a frying pan, add a little oil and add the crushed garlic.
Then we place the onion and fry until golden.
We place the cutlet and the chicken and season with salt and pepper to taste. We cook until well cooked.
Spanish
En un sartén, colocamos un poco de aceite y echamos los ajos machacados.
Luego colocamos la cebolla y sofreímos hasta dorar.
Colocamos la chuleta y el pollo y sazonamos con sal y pimienta al gusto. Cocinamos hasta que esté bien cocido.
---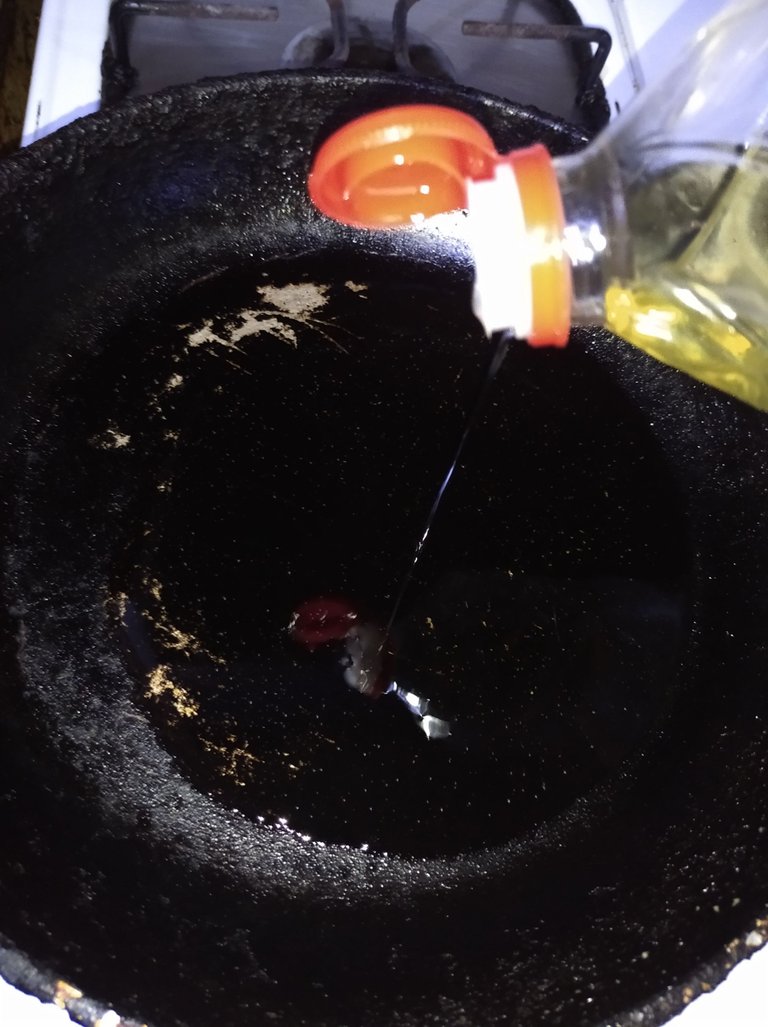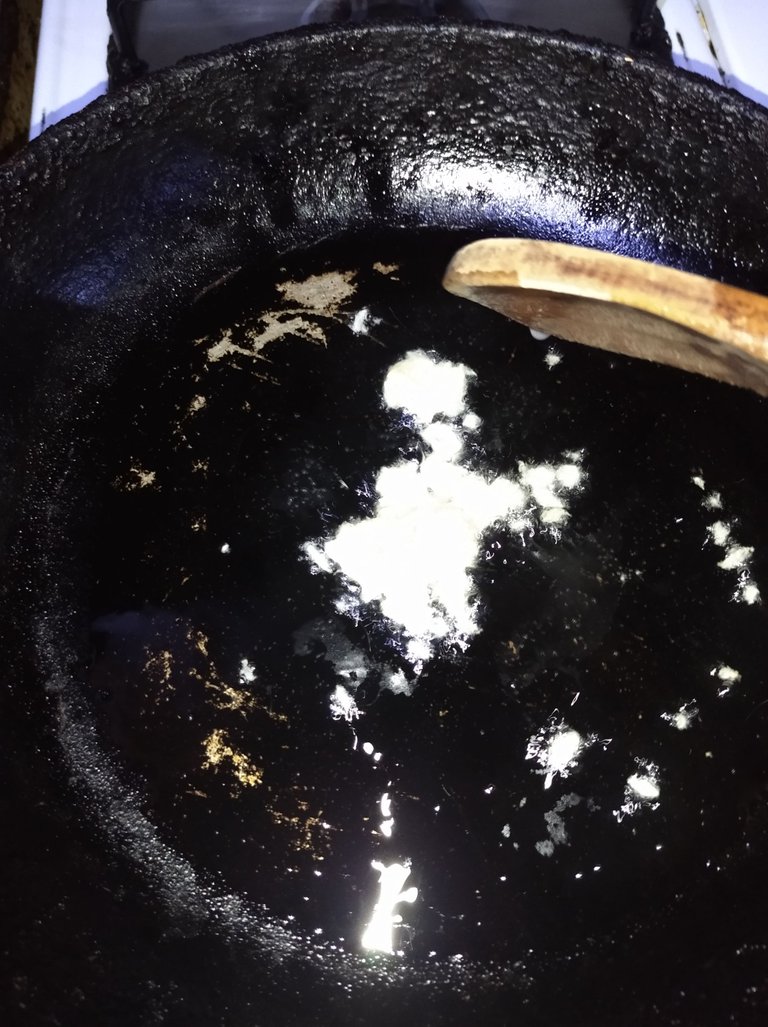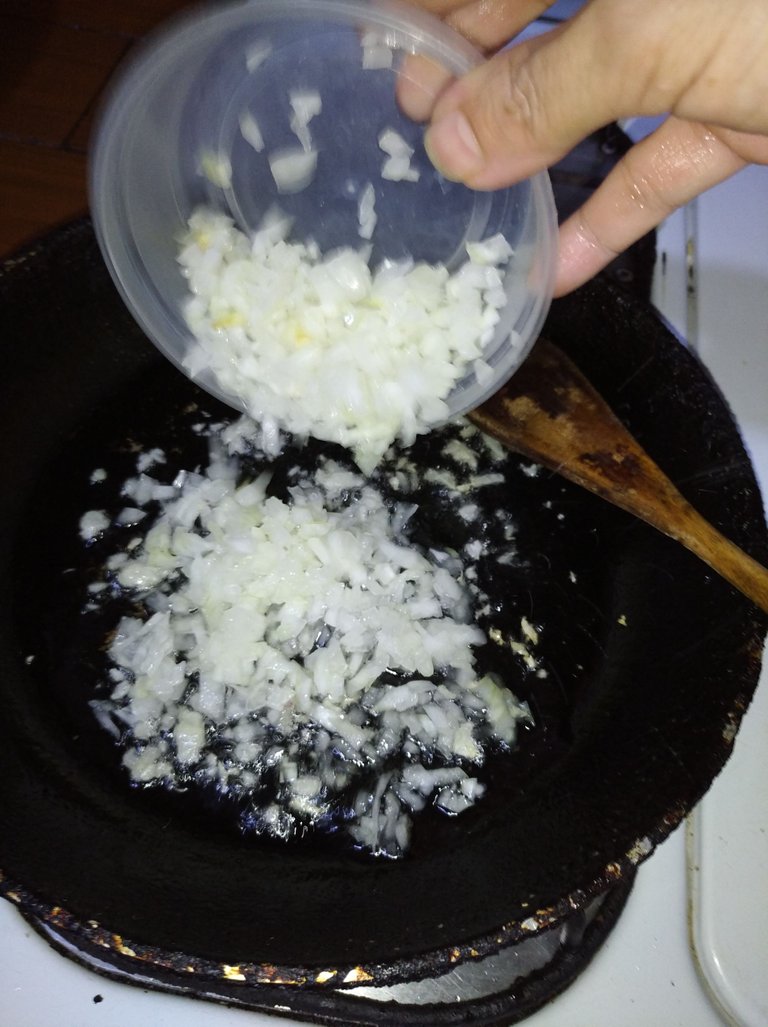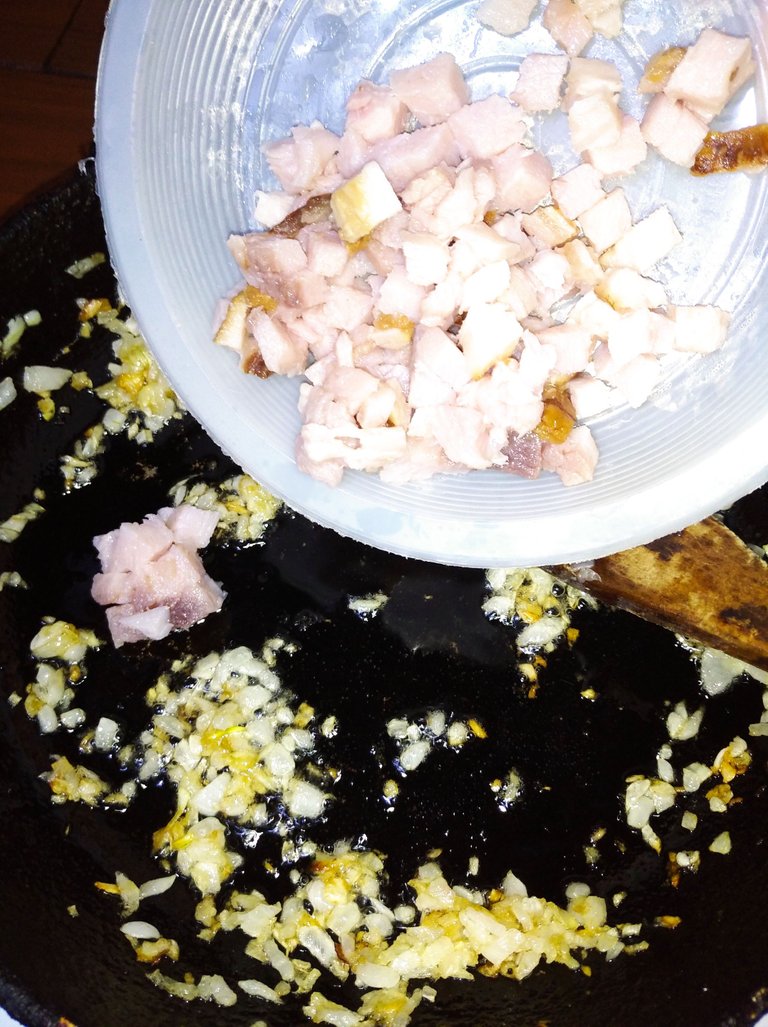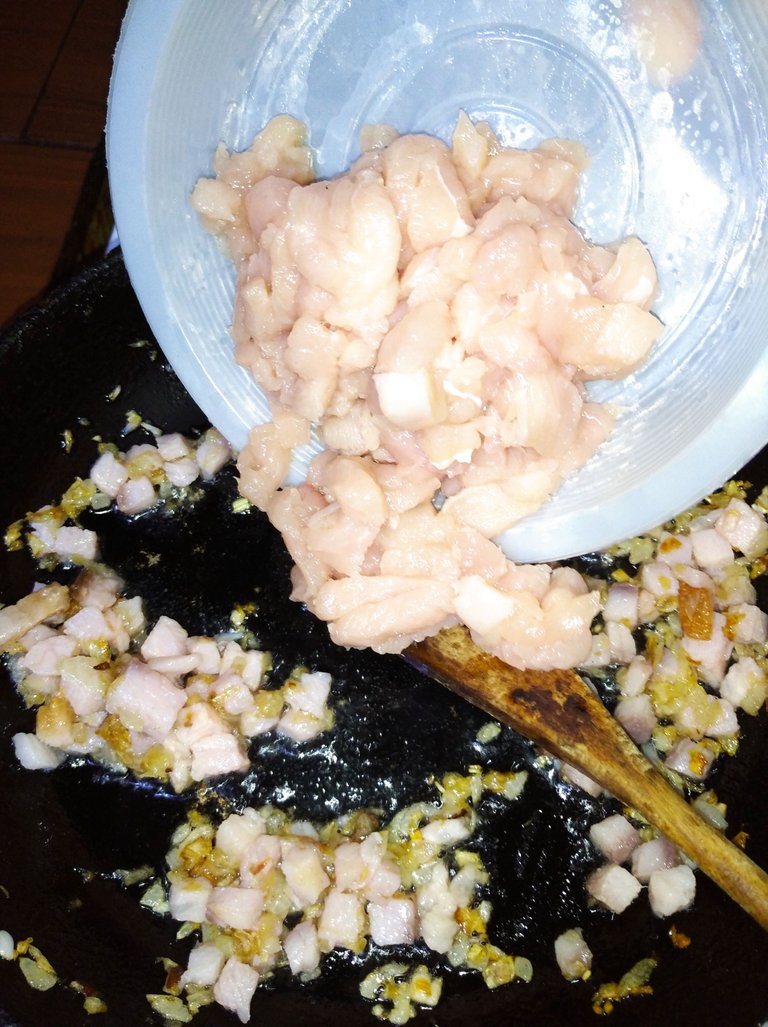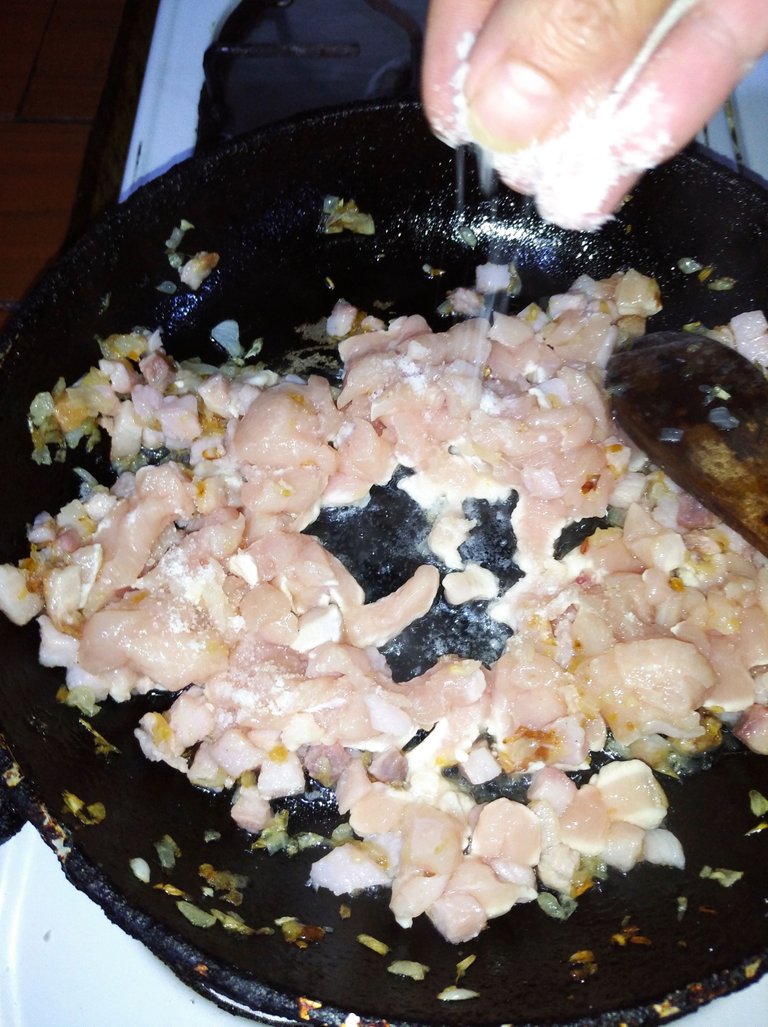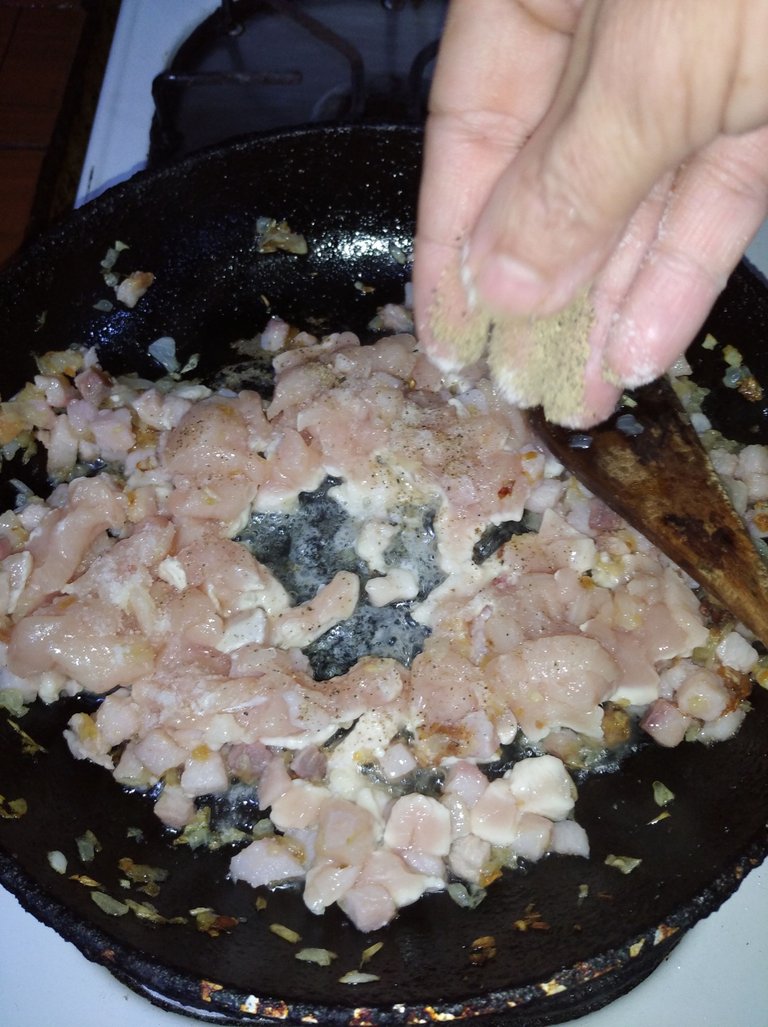 English
Add the cream of milk and cream of corn and cook over low heat until the flavors are integrated.
We turn off our sauce, strain the pasta and serve hot over our noodles.
We sprinkle with pecorino cheese.
Spanish
Agregamos la crema de leche y la crema de maíz y cocinamos a fuego bajo hasta que se integren los sabores.
Apagamos nuestra salsa, colamos la pasta y servimos bien caliente sobre nuestros tallarines.
Rociamos con queso pecorino.
---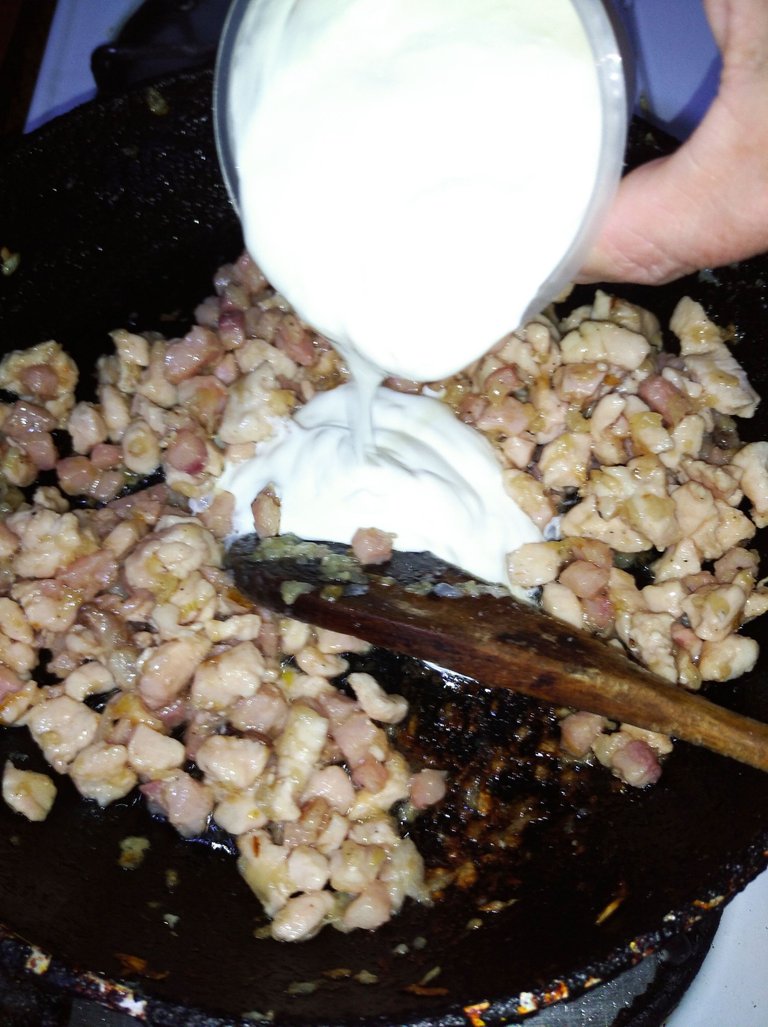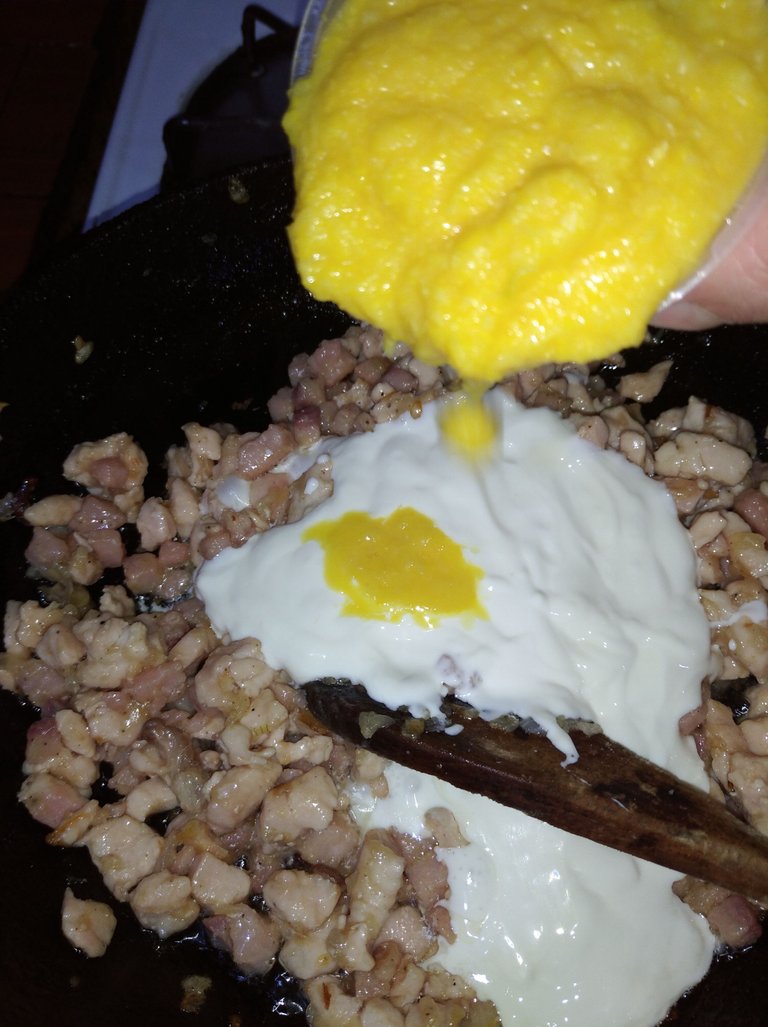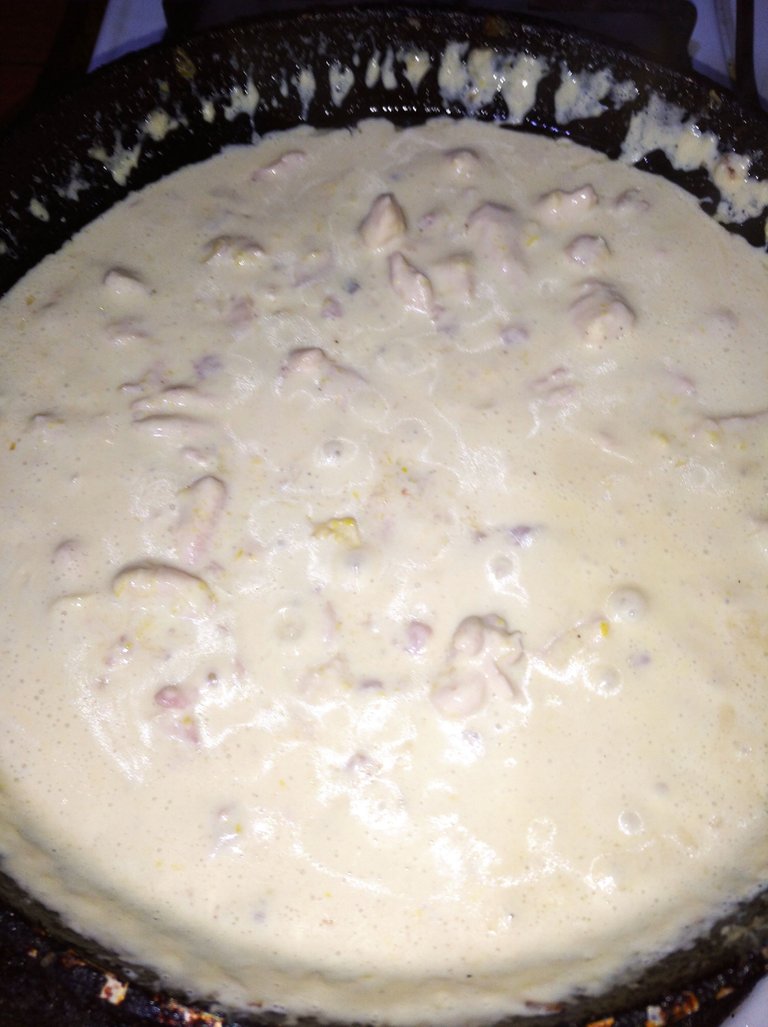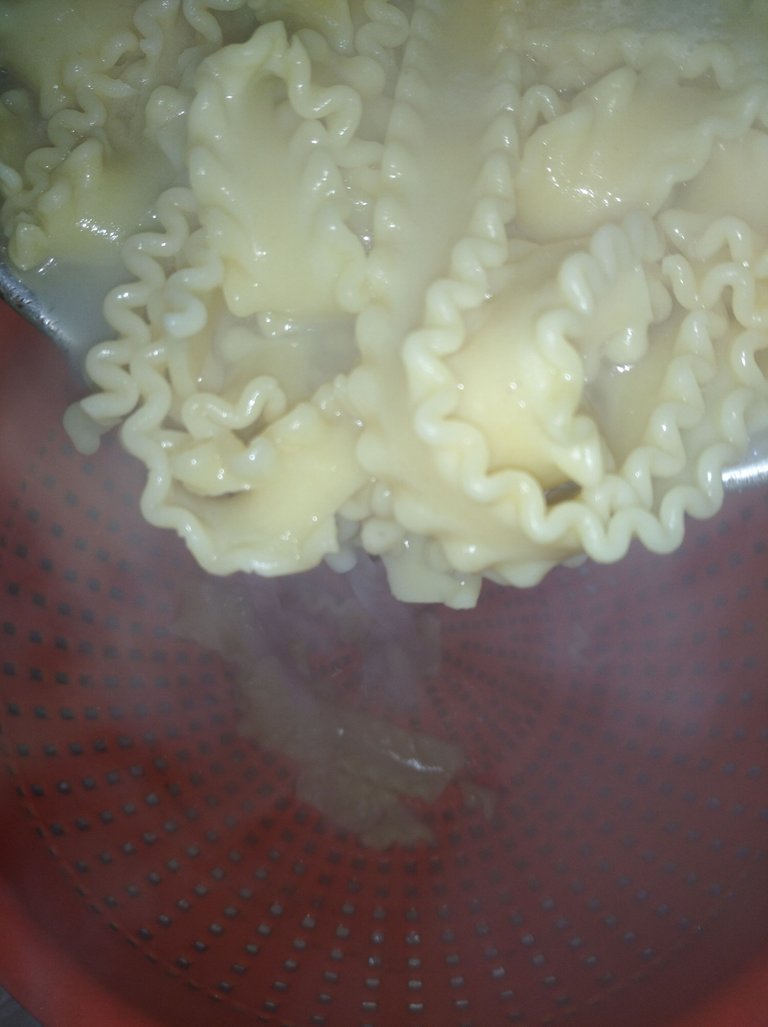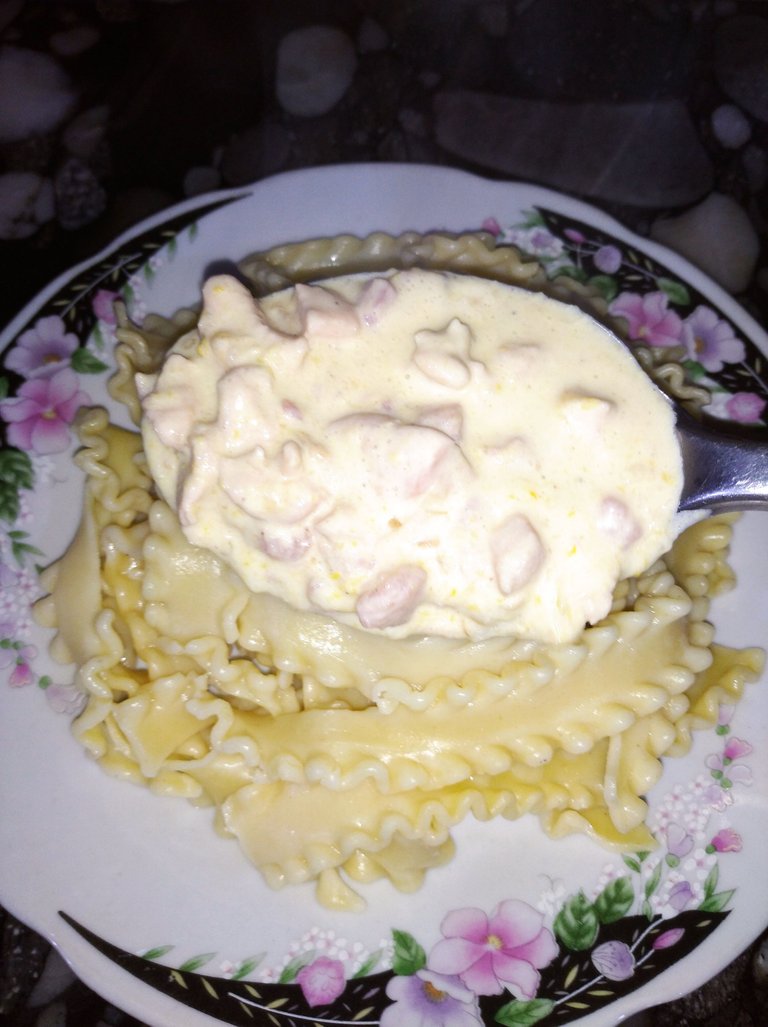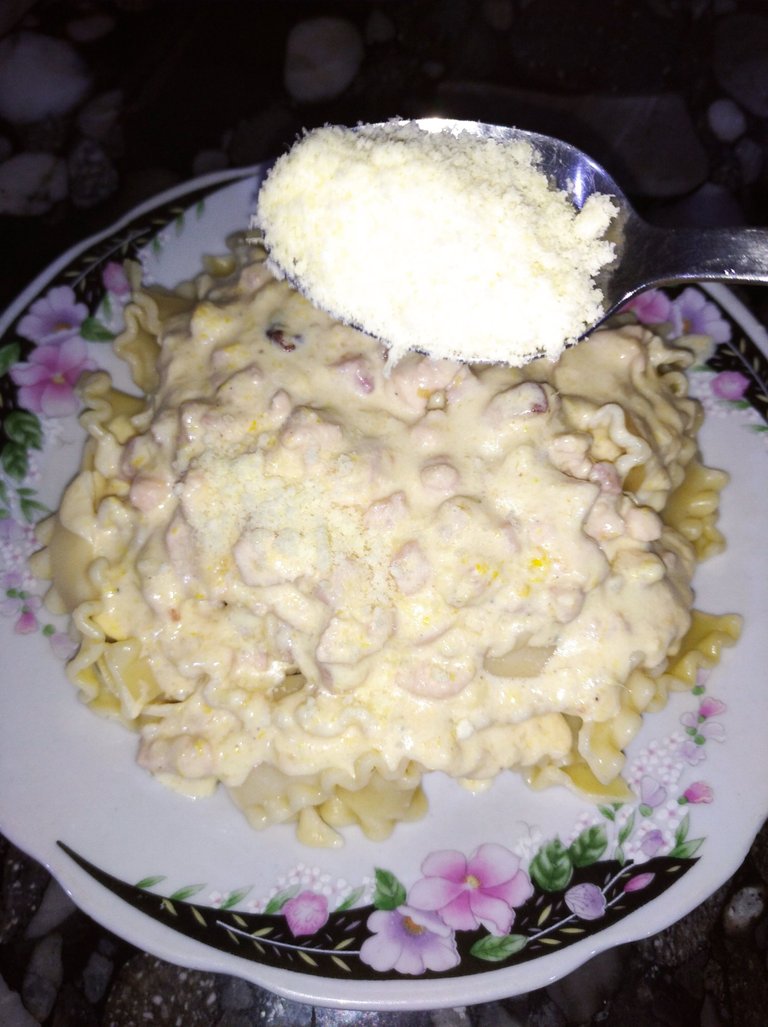 English
And that's all my friends. Now to enjoy this exquisite dish.
I hope you enjoy.
See you in our next installment.
Spanish
Y esto es todo, amigos. Ahora a disfrutar este plato tan exquisito.
Espero que lo disfruten.
Nos vemos en nuestra próxima entrega.
---