Why hide a pretty face when you have one to show off?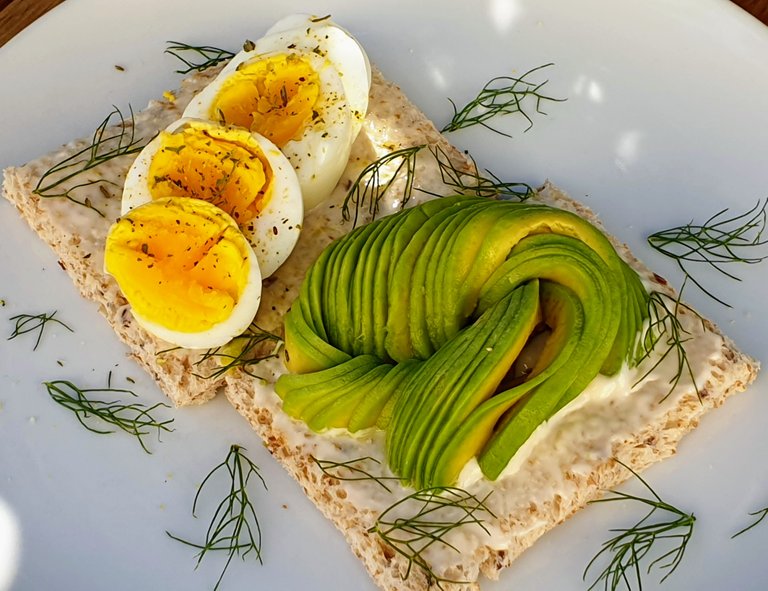 I simply could not squash this gorgeous Avo twirl and sunny Eggs in between two slices of bread and hide away all that beauty now, could I?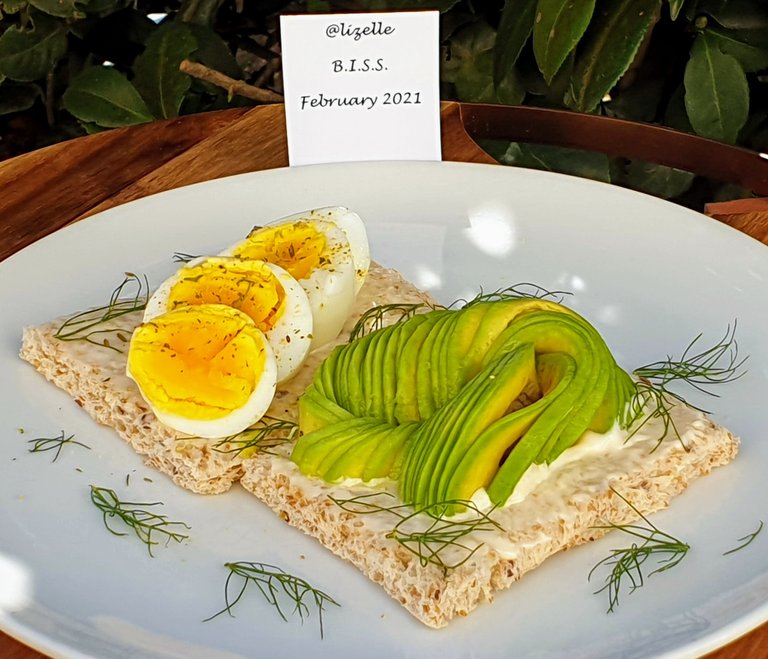 It's Avocado season here in Kwazulu Natal and a number of our friends have massive trees heavily laden with Avos; way too much for one household so it's customary to pass on a bag of Avos to friends and neighbours!
I received much more than just this basket full but passed some onto our housekeeper; that one tree will be supplying quite a number of people with good nourishment.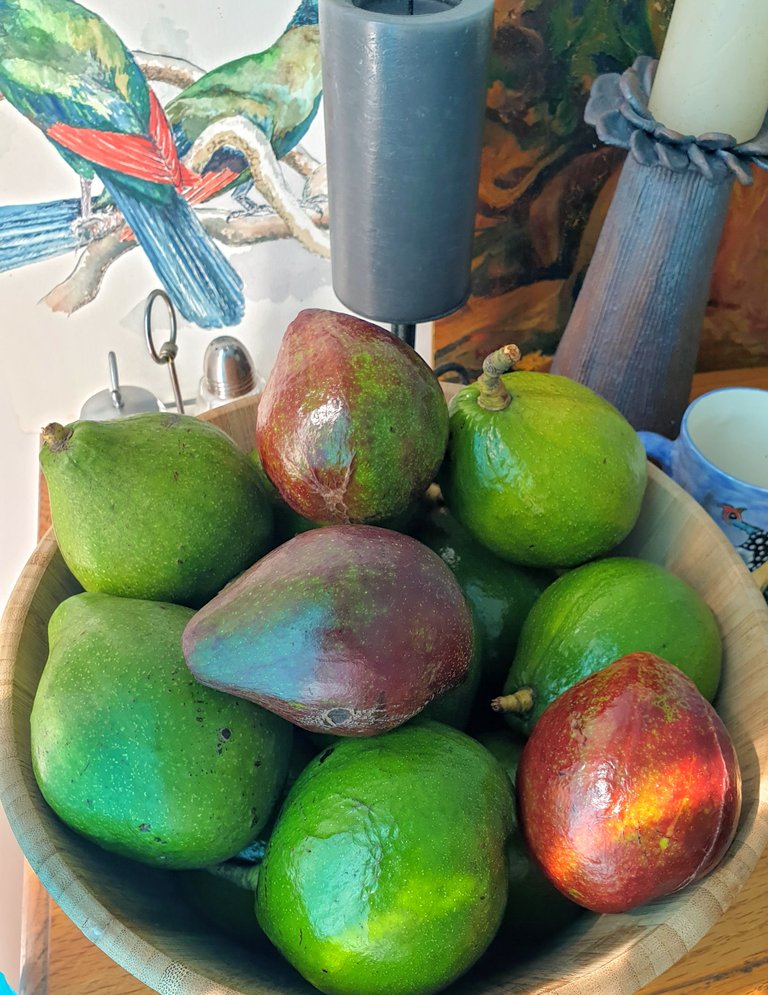 Interesting to learn that Avocados contain more potassium than a Banana, is loaded with dietary fiber, and contains healthy fats that lowers bad cholesterol and increases good cholesterol!
Source
The inspiration for this sandwich came from Lisa of Healthy Nibbles And Bits but both my attempts at making a beautiful Avocado Rose like Lisa's failed, and turned into Avo Twirls, but it still looks pretty enough I think!
Check out her page if you'd like to attempt making an Avocado Rose.
This was my first attempt, the second one looked a little prettier but I only took pics of that on the sandwich!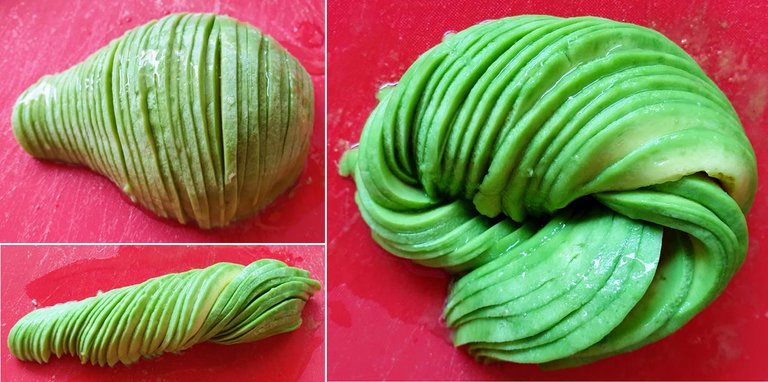 As this was a breakfast sandwich and I had a hungry man waiting for his promised Avo & Egg Sandwich, there was no time to play in the kitchen.
I have to add, my brain takes many hours to wake up properly, I'm not a morning person at all!
What is required?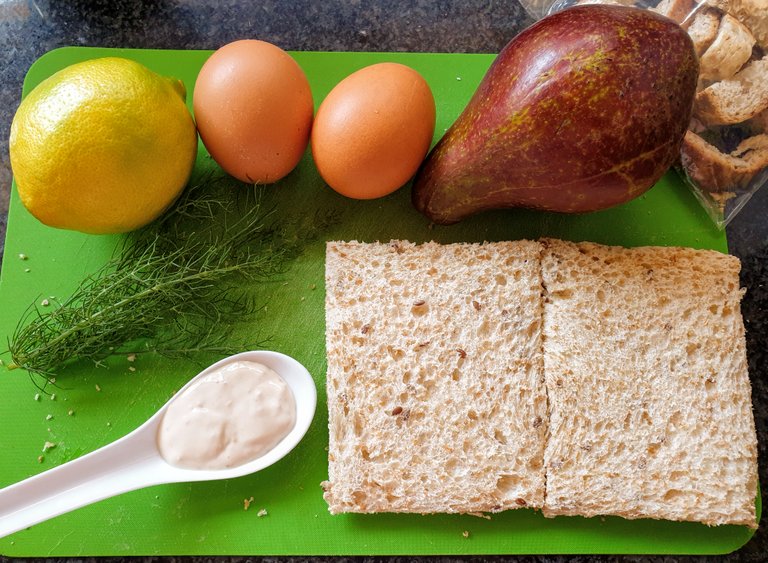 2 slices Linseed Bread
1 Tbsp Horseradish Sauce
1 soft-med boiled Egg, sliced
1/2 Avocado, sliced as in the earlier pic and twisted to form a twirl
Fennel
Herb Salt
Nothing could be easier than this, breakfast's up, so come and join us!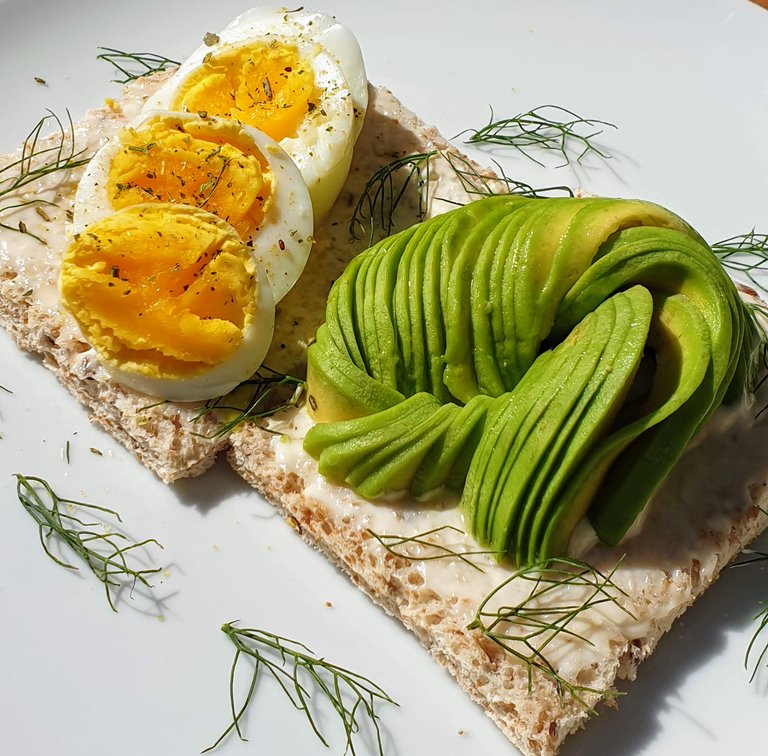 Hope you enjoyed my Avo & Egg Open Faced Sandwich made especially for @mondoshawan's Blockchain's International Sandwich Squad - February Contest
20 Hive up for grabs thanks to generous sponsorship by @thekittygirl and @blackberryskunk, so come along and show us your sandwich!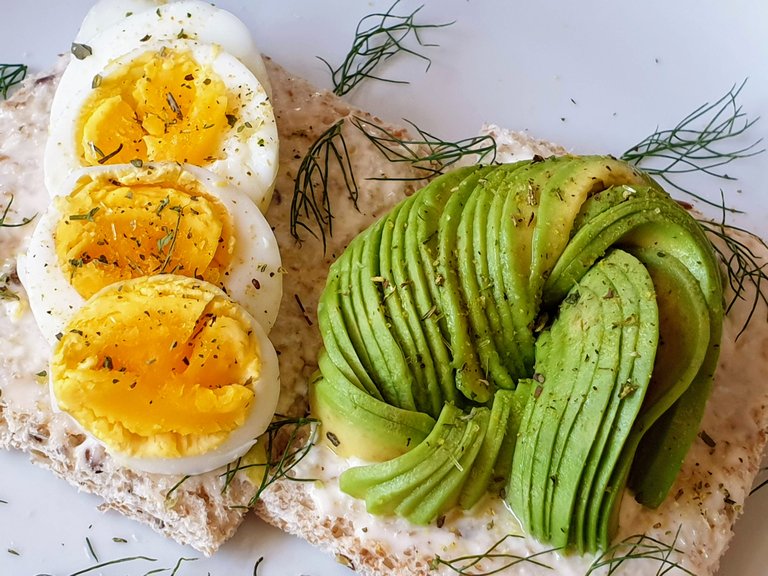 BON APPETIT FRIENDS! Banner created by @zord189



Original Content by @lizelle
Thank you for stopping by
Copyright @lizelle – All Rights Reserved


Do you know this Badge?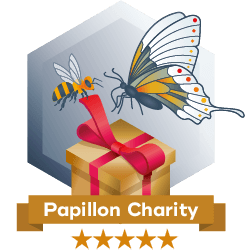 It says "Thank you for partnering with the Papillon Foundation by participating in the
Weekly Hive Charity Giveaway."
Do you want this Badge?
If you like this badge and if you want to help too, you can learn more about @combination and the badge in their blog post:
Some Exciting News! Badge release!


Why not join Hive RIGHT HERE and become part of this amazing community!


Banner created by @derangedvisions