What never ever lets us down and always comes to the rescue when time has run away as it has the habit of doing, and we have hungry mouths to feed?
All that's needed for this magical faithful old standby is two slices of bread, some butter and anything from cheese to tomato to cold meat to peanut butter, jam and so on and so on...
Of course you know exactly what I'm talking about here not so!
The Earl of Sandwich first invented it in the late 1700's and it's become everyone's favourite on the run meal known as the Sandwich!
I could not even begin to guess the number of sandwiches I've made for my family as a last minute light lunch or even supper when things are crazy!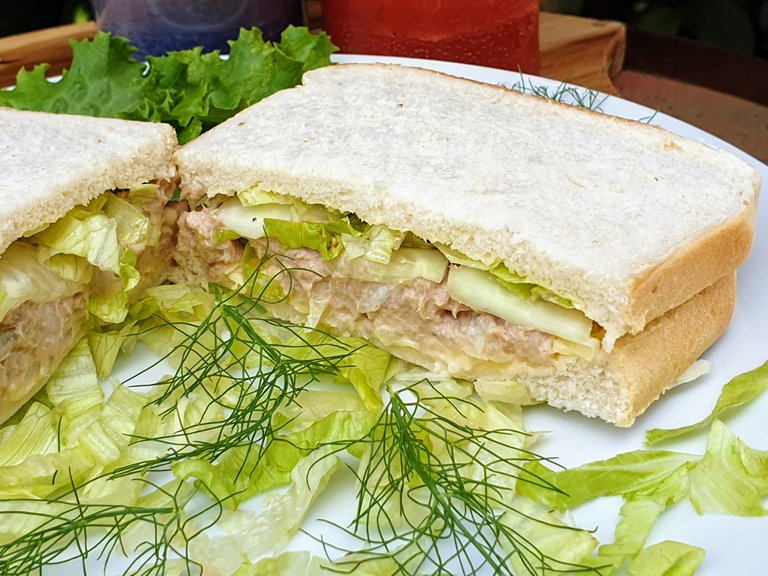 Many of us have been feeling like this sign below ever since that horrid Virus which I refuse to name here, reared its ugly head and turned this old world of ours upside down.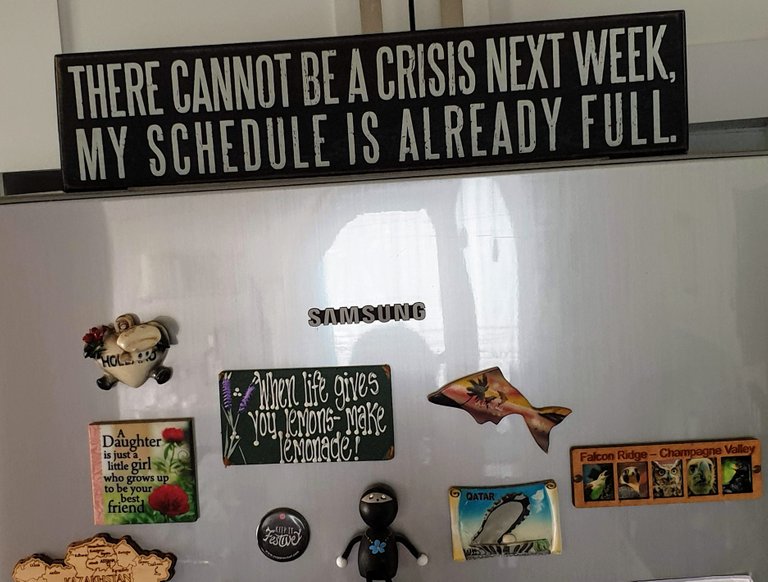 Other ugly words that give us grey hairs are:
No need to explain any of those, but one thing Lockdown taught me, was to make do with what's in the refrigerator and the pantry and now even the veggie garden that's starting to yield tomatoes and peppers that the monkeys have no interest in, but we still have to monkey-proof the garden as they love things like beans and peas!
I guess I could say there has been some positive spin-offs coming from lockdown, as I have certainly been cutting down on wastage and learnt to enjoy the simpler things in life again; like a Simply Tuna Salad Sandwich!
Nothing fancy, nothing grand, but still simply delicious!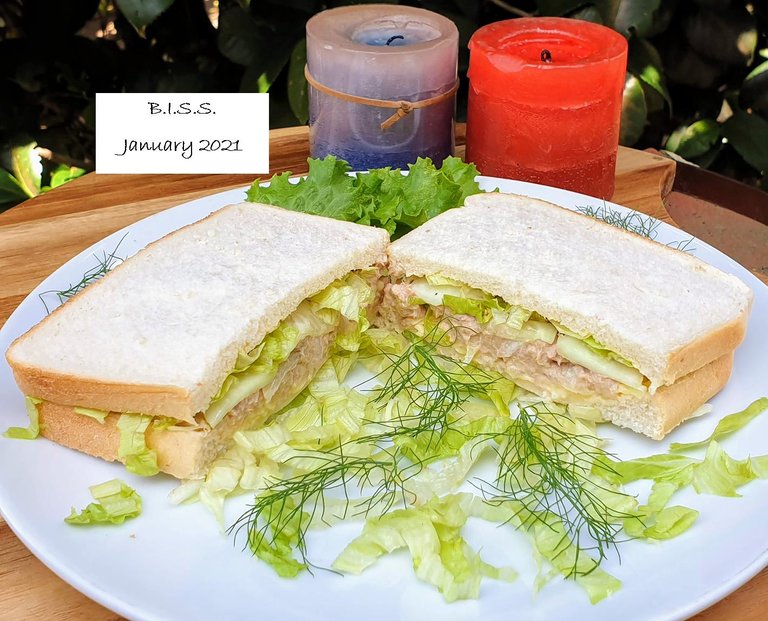 I really hope this will satisfy the hungry mouths of the BISS - Blockchain's International Sandwich Squad! set up by the famous Sandwiteer @mondoshawan who makes the very best and most delicious sandwiches with all kinds of leftovers!
My sandwich was made for our young guest who requested a white bread sandwich; not my favourite bread I must add!
I used:
2 slices White Bread
Canned Tuna, flaked
Diced Onion
Mayonnaise
Grated Cheddar Cheese
Cucumber, thinly sliced
Shredded Lettuce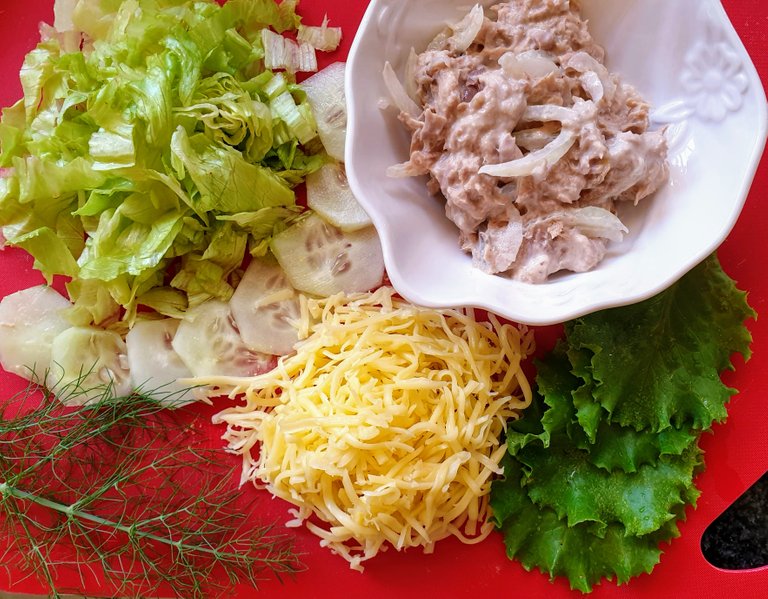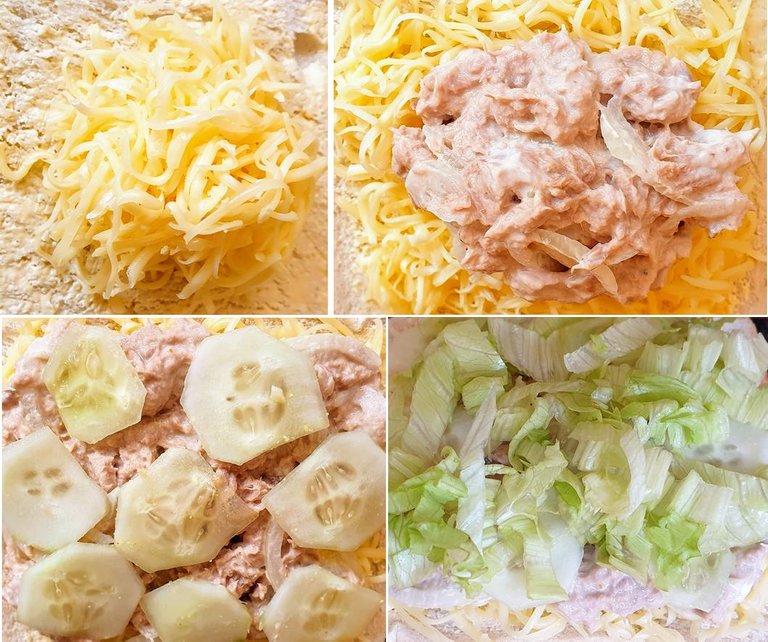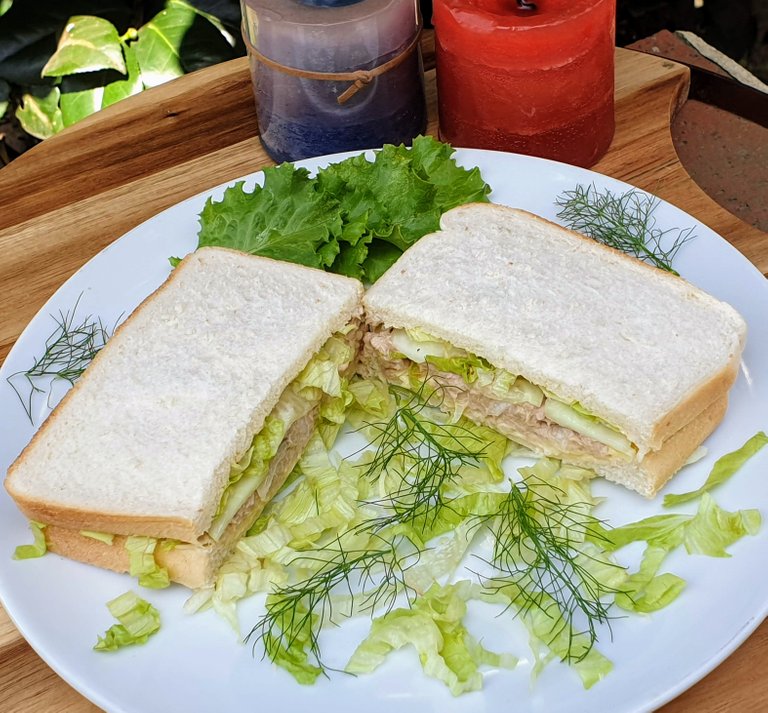 BON APPETIT!
Check out @mondoshawan's B.I.S.S. - Contest - January '21 for guidelines on how to enter, and I really hope to see some of the following foodies plus others that I may have forgotten to tag:
@carolynstahl, @ainee-kashif, @plantstoplanks, @mairimg0 , @adonisr, @sreypov and @isabelpena.


Do you know this Badge?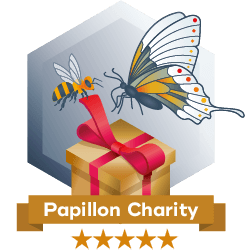 It says "Thank you for partnering with the Papillon Foundation by participating in the
Weekly Hive Charity Giveaway."
Do you want this Badge?
If you like this badge and if you want to help too, you can learn more about @combination and the badge in their blog post:
Some Exciting News! Badge release!


Why not join Hive RIGHT HERE and become part of this amazing community!


Original Content by @lizelle
Thank you for stopping by
Copyright @lizelle – All Rights Reserved


Banner created by @derangedvisions