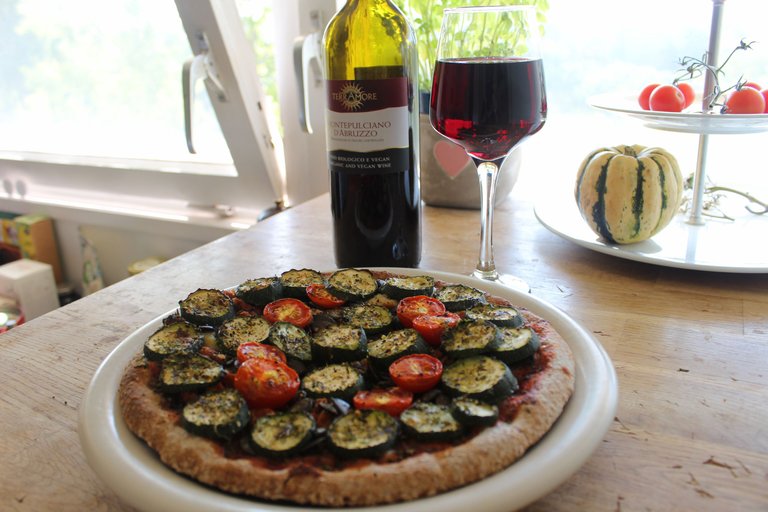 ---
Red,red wine...c'mon sing with me that UB40!😉
This one here is a Montepulciano, strong in taste, full of fruits. So normally i don't drink that much alcohol, but it was time to "kill" a nice bottle of red wine together with a "pimped" Pizza. I needed 3 days to consume the whole bottle, because i felt every glass🙃.In company you can finish the bottle in a evening...2 x 2 glasses 😉...
---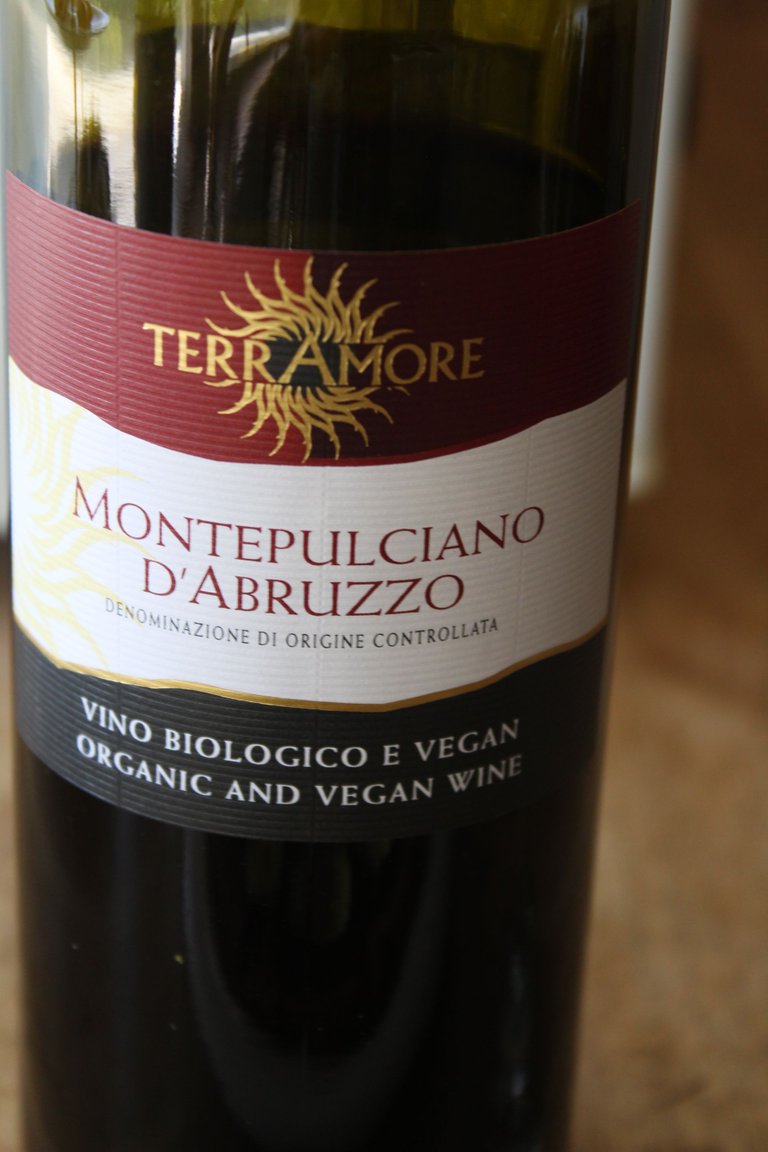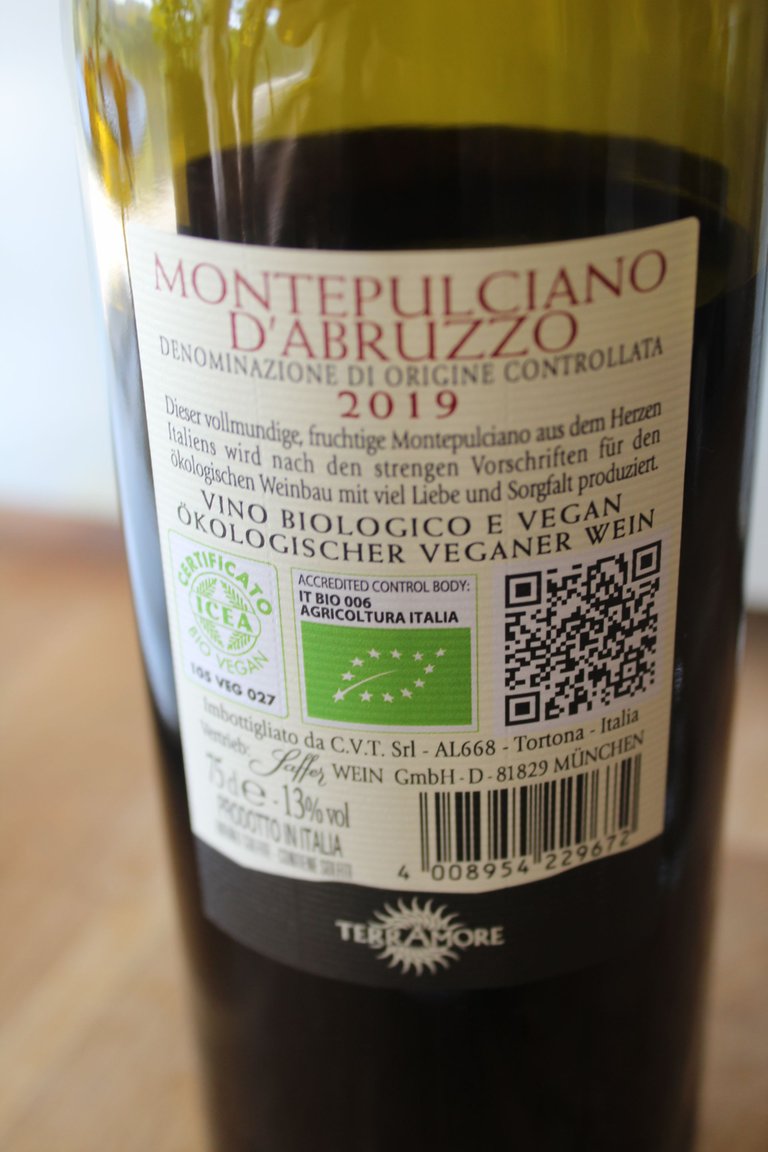 ---
For the times you wanna do less in the kitchen, it's good to know what kind of products can be used, to keep up with our sophisticated, spoiled vegan taste...only using Mother Earths best ingredients. This hand-made vegan Pizza from Berlin for example...still supporting local business.😉
---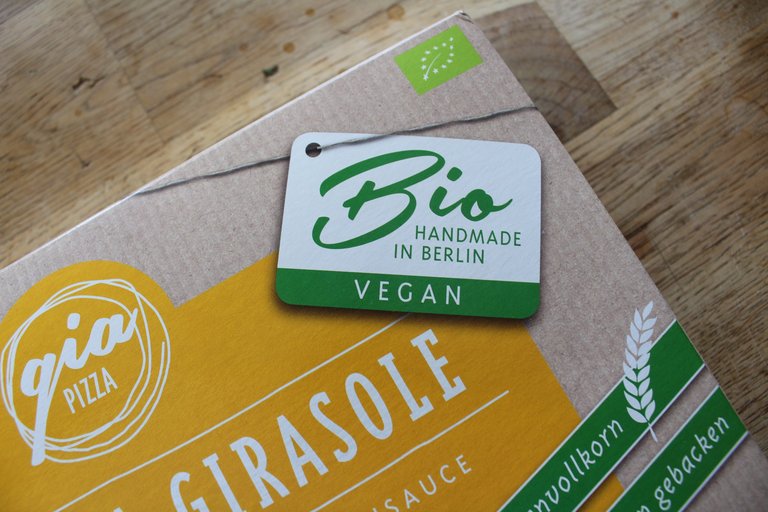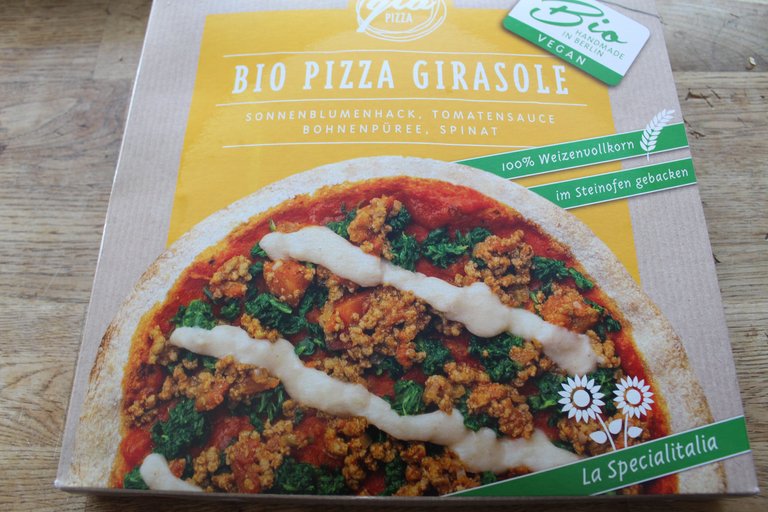 ---
But i definitely wanna put some extra Veggies on this,on top of sunflower- & bean-mash and the spinach the pizza came with. Let's pimp this Pizza.
Before "Pizza-Pimping"....
---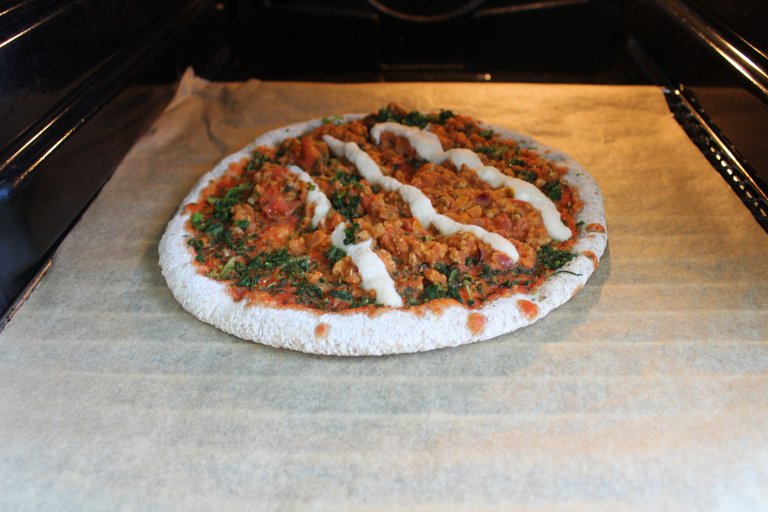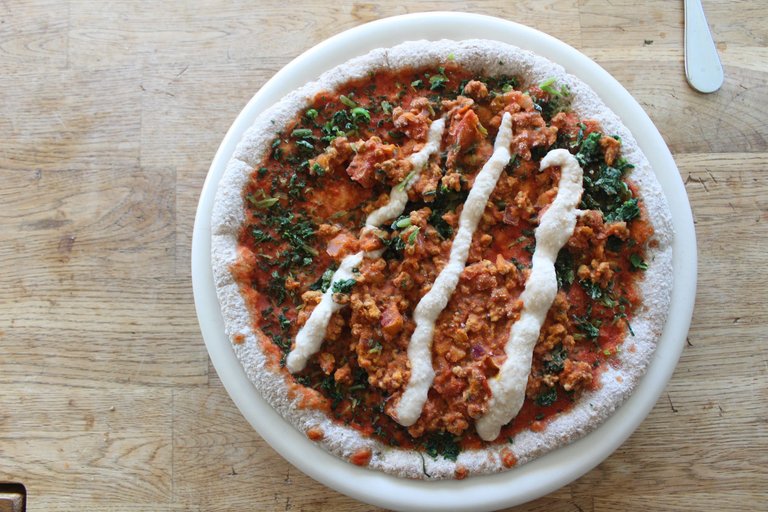 ---
After "Pimp your Pizza" with zucchini,cherry tomatoes, pumpkin seeds and veggie-grill herbs 😀....
---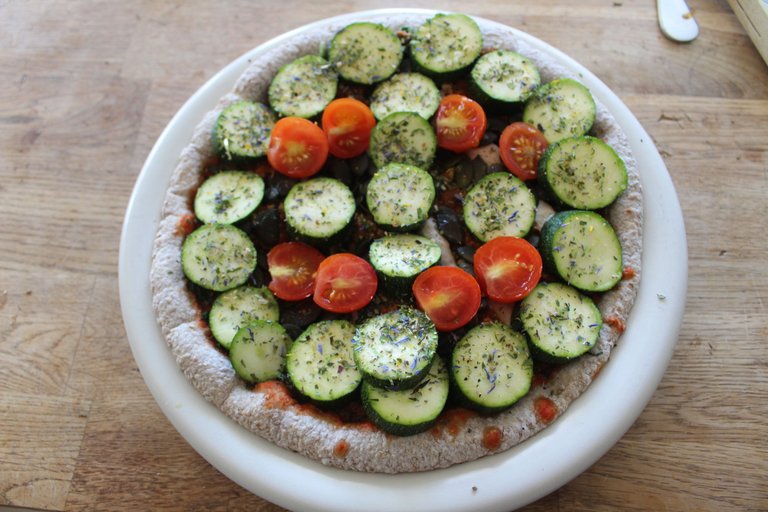 ---
Into the oven...
---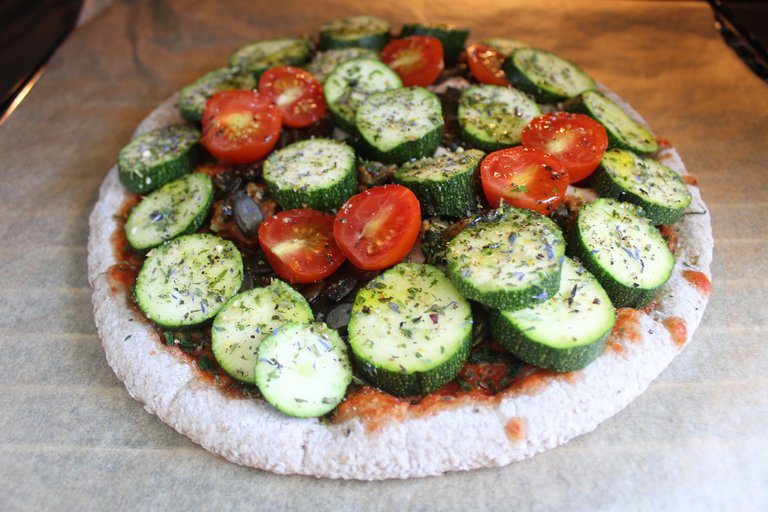 ---
And this is how "she" comes out of the oven...😋...the 8-10 minutes oven-time,they write on the packaging are a joke...it rather took 20-30 minutes with 250 degrees to come out like this:
---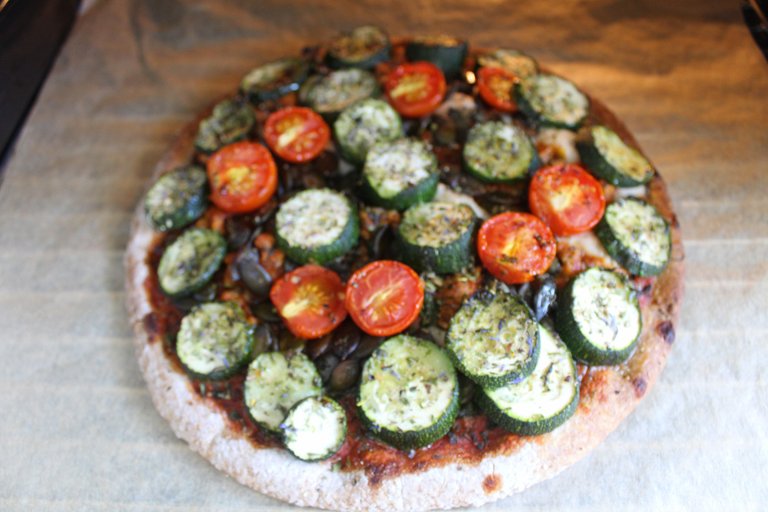 ---
Buon Appetito 🇮🇹
Thanks for stopping by!
---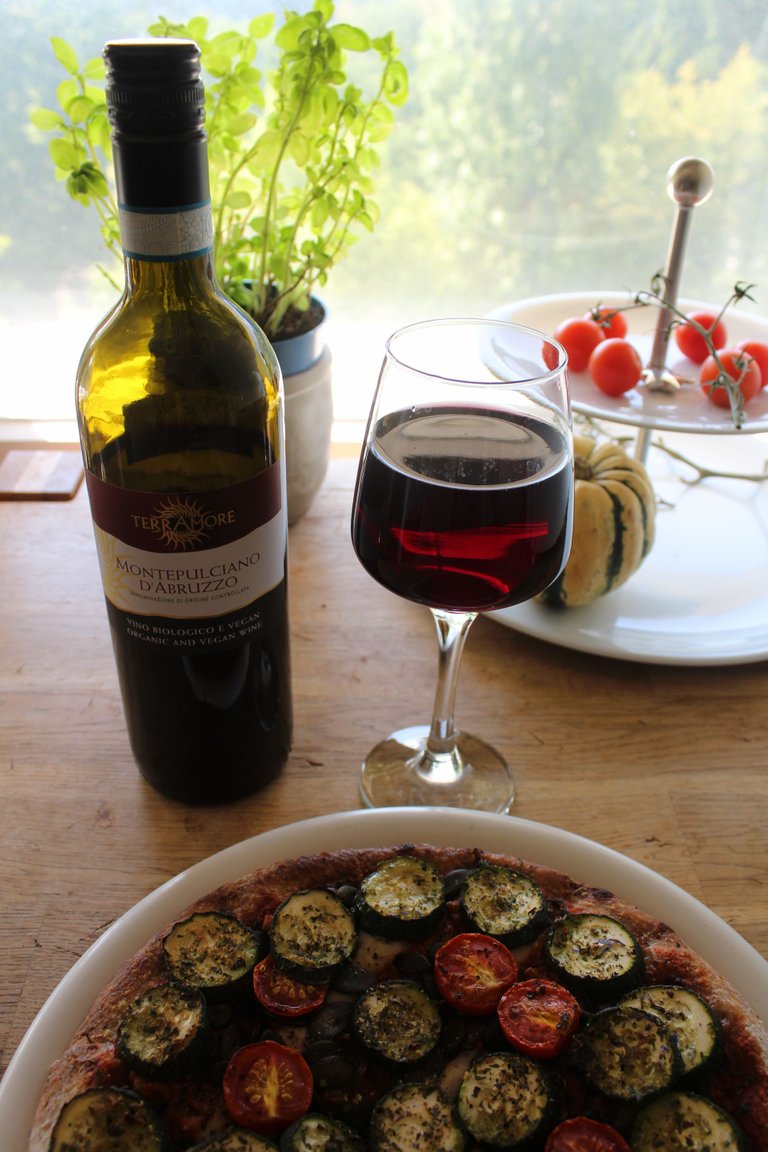 ---