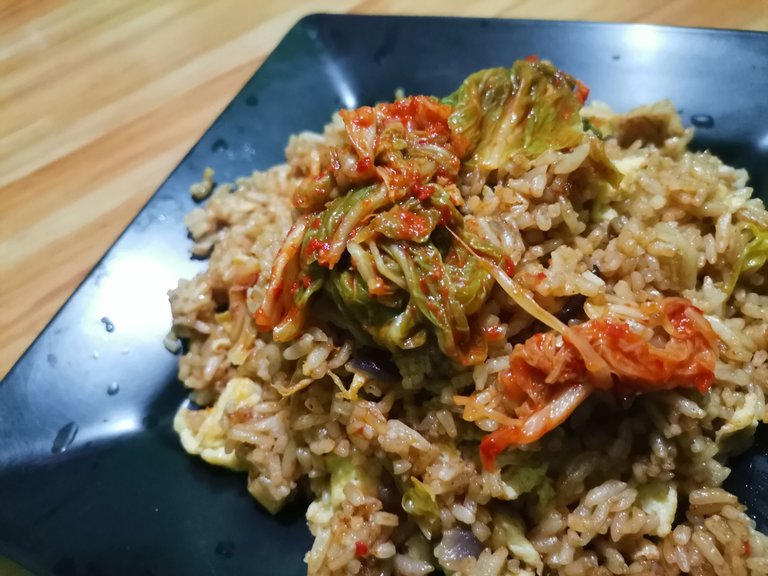 Greetings food lovers,
It's @luckylaica again and today's recipe will be a leftover rice from last night.
As I've shared lately that I'm currently residing in a small boarding house because of the job I have right now. I have a lot of adjustments in my daily life. Before I use to cook a lot because I have a family to feed at home but now I'm lonely I only cook sometimes and I only use to buy my meal outside because it's so tired in the morning after my shift to do so and also I only have limit utensils to use.
Since last night I have had leftover rice and what I love about this specific rice is that it doesn't get bad easily so this morning I decided to make fried rice with egg after my shift because I don't want to waste food, so I drop by a mini store to buy the additional ingredients for my recipe.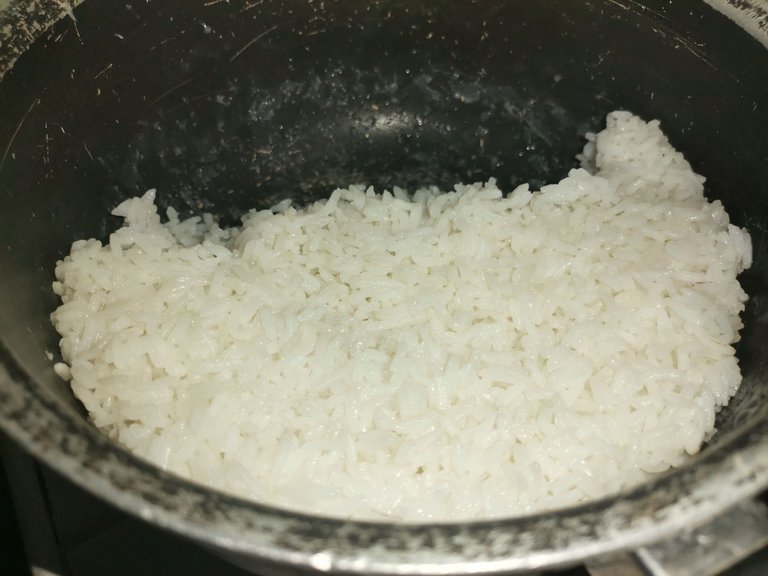 Luckily when I arrived home I was surprised that one of my board mates who is a good friend of mine suddenly offer me a Kimchi for free since she purchase 2 tubs. I love kimchi so it made my day it happened that will be cooking fried rice so I decided to add kimchi to my ingredients.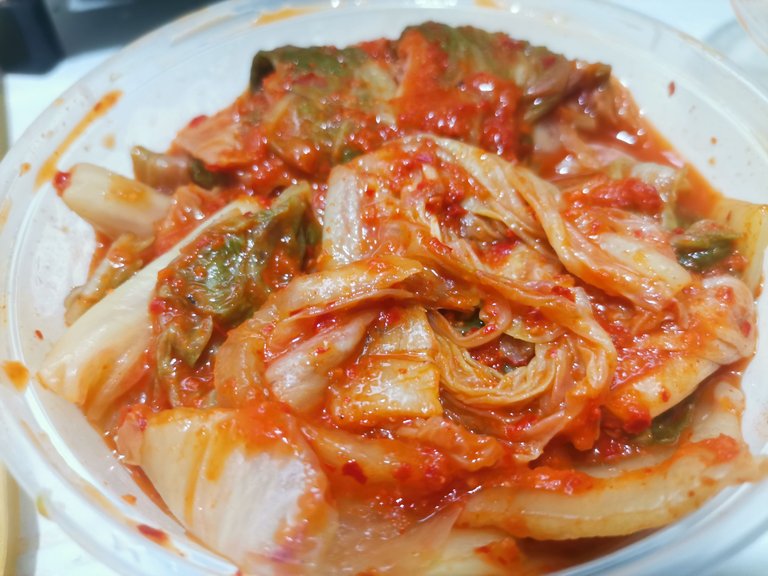 So upon preparing my ingredients I first break the leftover rice then I prepared the ingredients which are the following: egg, oyster sauce, soy sauce, seasoning, ground pepper, garlic, and onions.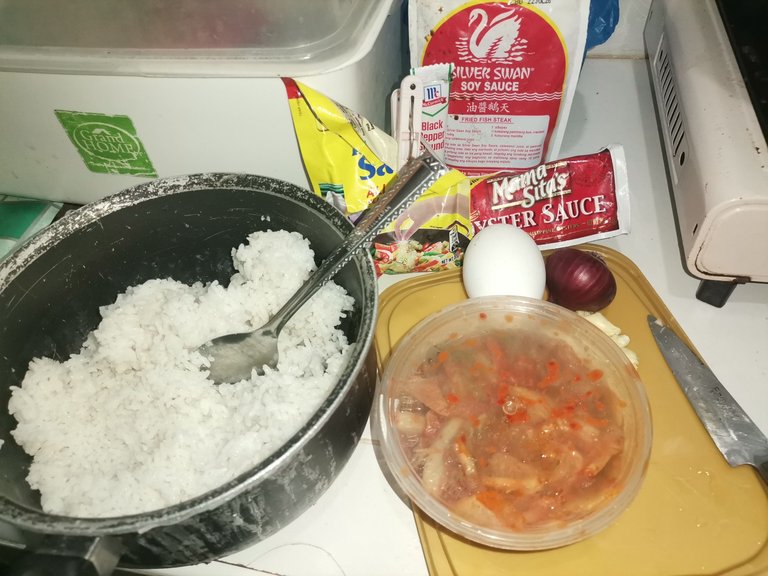 First is that I beat the egg then seasoned and fried it first and set it aside.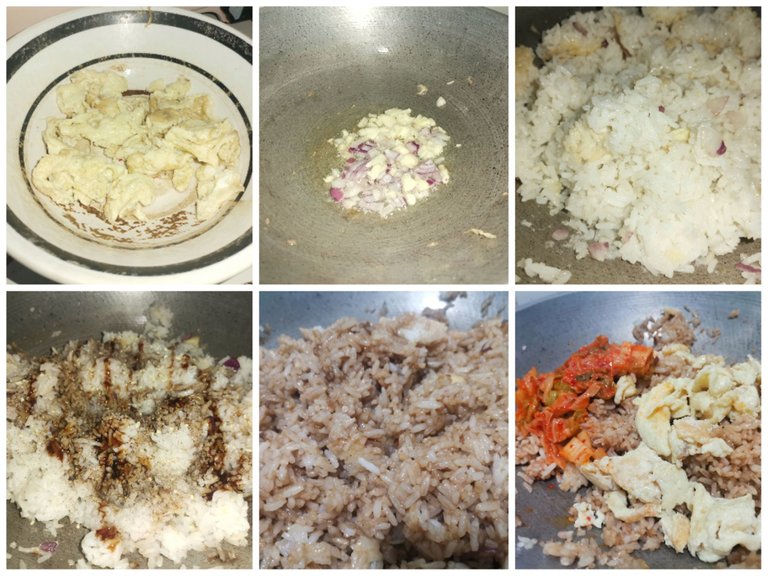 In the same pan after I removed the egg I sauteed the garlic and onions and followed with the leftover rice I stirred it for a moment and then I seasoned it with a little bit of soy sauce, oysters sauce, and ground peppers for this I don't use salt since I already use soy sauce which is already salty. The next step is to stir again so the seasoning will distribute evenly after that, I followed the fried egg and the slices of kimchi and stir for about one minute.
And tadddda my extraordinary leftover fried rice is done! It was really delicious and I cooked it with love, fortunately, this is not the planned fried rice but thanks to my friend who give me the kimchi so now my fried rice went to the next level!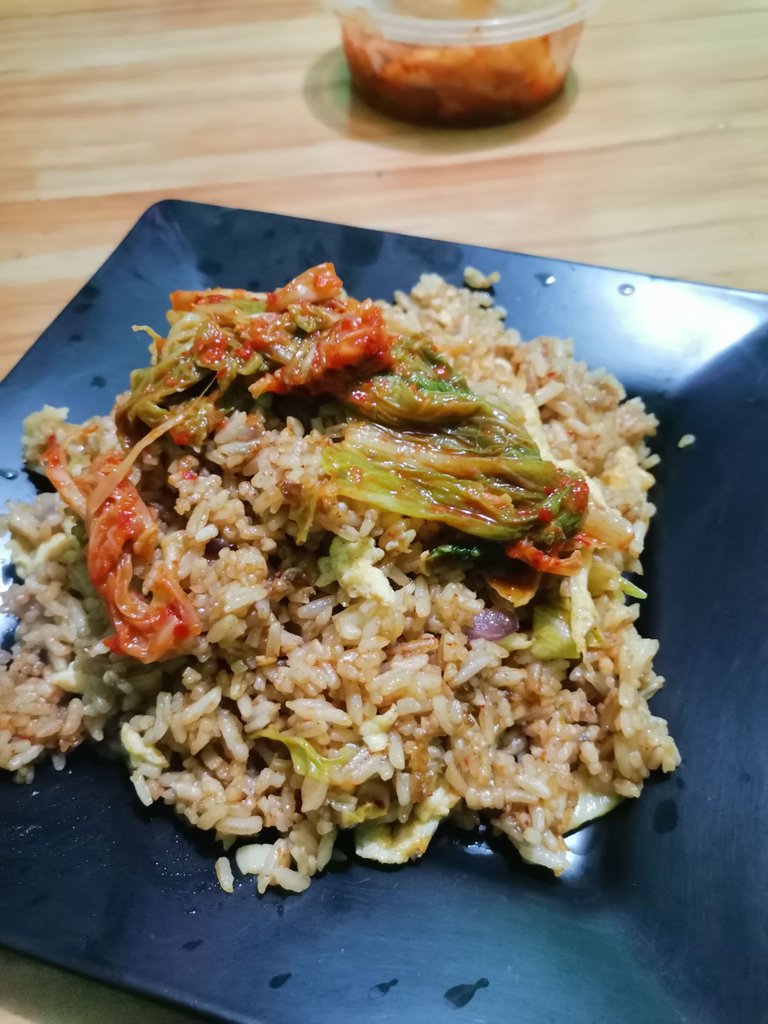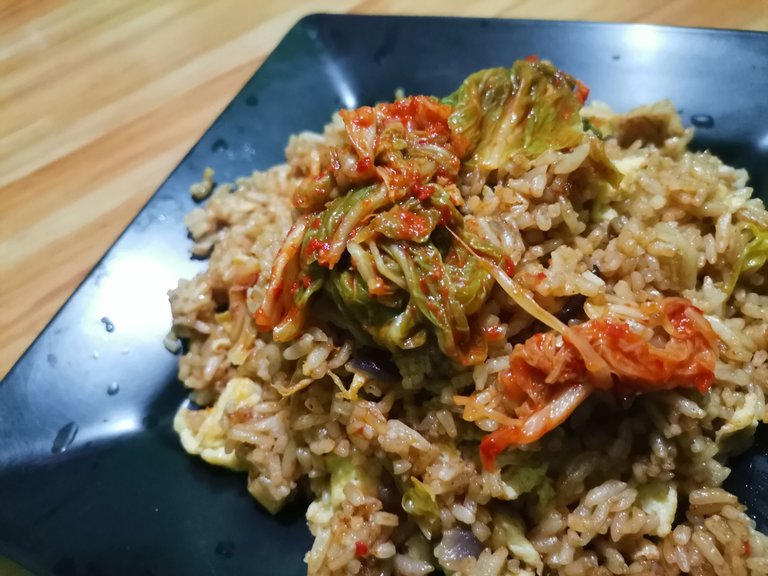 I only eat them alone with no viand at all and I was very full after. So after satisfying the food I cooked I guess I need to rest now because tonight will be another painful moment for us working on a BPO company.
So thank you so much again to those who take the time to read my content. I wish everyone is well and happy every day. See you again in my next food recipe.