Hello my loving Foodie community,
What's up Hivers? I believe you are in good healthy in this pandemic period and using your time for do interesting activities like Hive. Every single day I decided to prapare different recipes since our home becuase I really like to learn positive things from cooking. Quarantine time gave me good opportunity to started cooking and nowadays I'm improving it. Yesterday I bought mushroom packet from vegetable market. Then today morning I went to kitchen for prepare mushroom dish. Usually we have made mushroom curry our house. My daughter really love to eat mushroom. So in this post I explain how to make a very tasty hot batter devilled mushroom in a different way.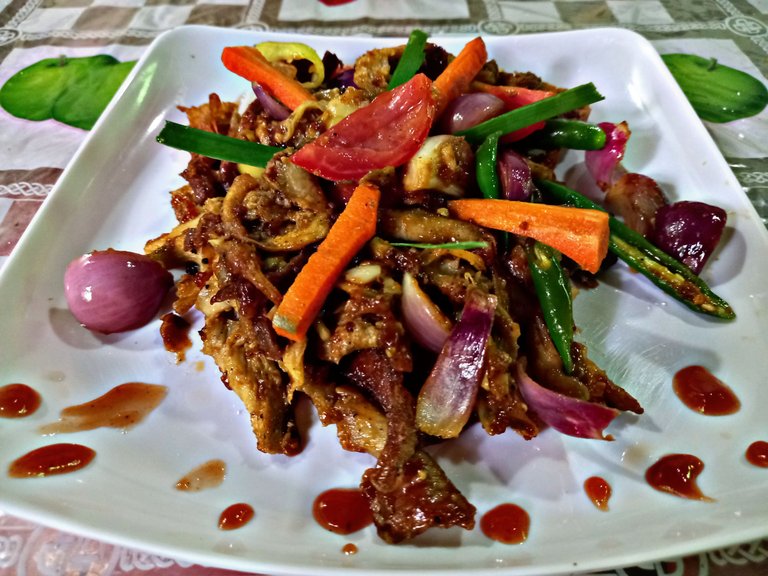 Ingredients
Chopped garlic
Chopped ginger
An egg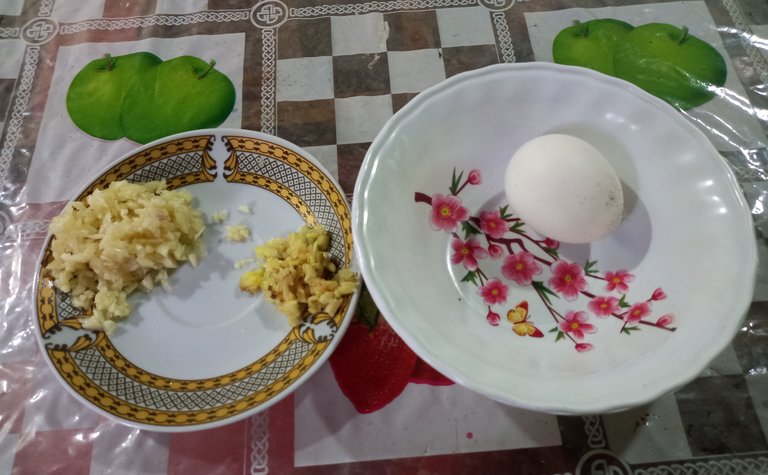 Chooped onion
Chopped tomato
Chopped green chilies
Chooped capcicum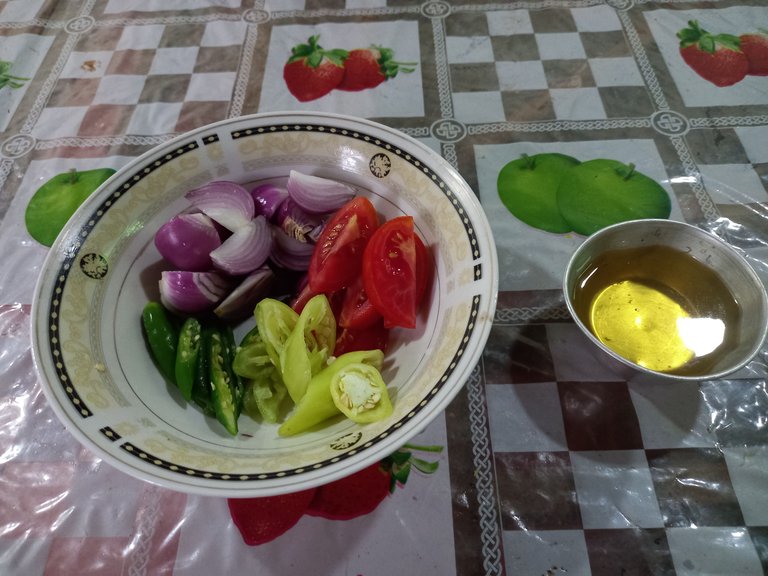 Two teaspoons of chili powder
Half teaspoon of pepper powder
Half teaspoon of turmeric powder
Required amount of salt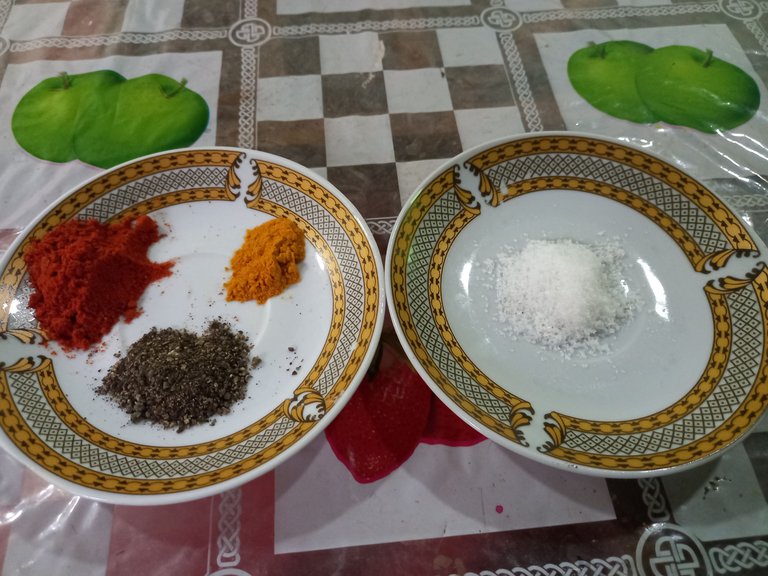 Two tablespoons of soy sauce
One tablespoon of tomato sauce
One teaspoon of vinegar
Two & half tablespoons of corn flour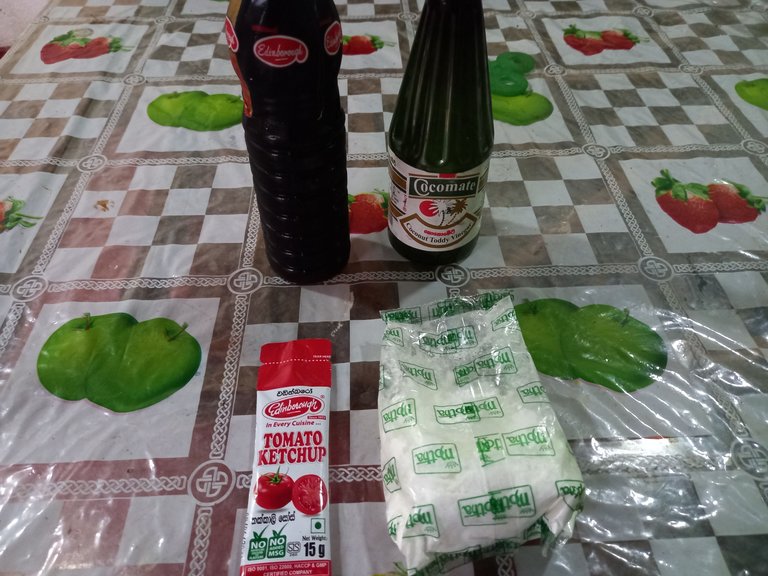 Preparing process
First break the egg and put it in a dish. Add some crushed ginger to it. Add a pinch of salt and turmeric powder.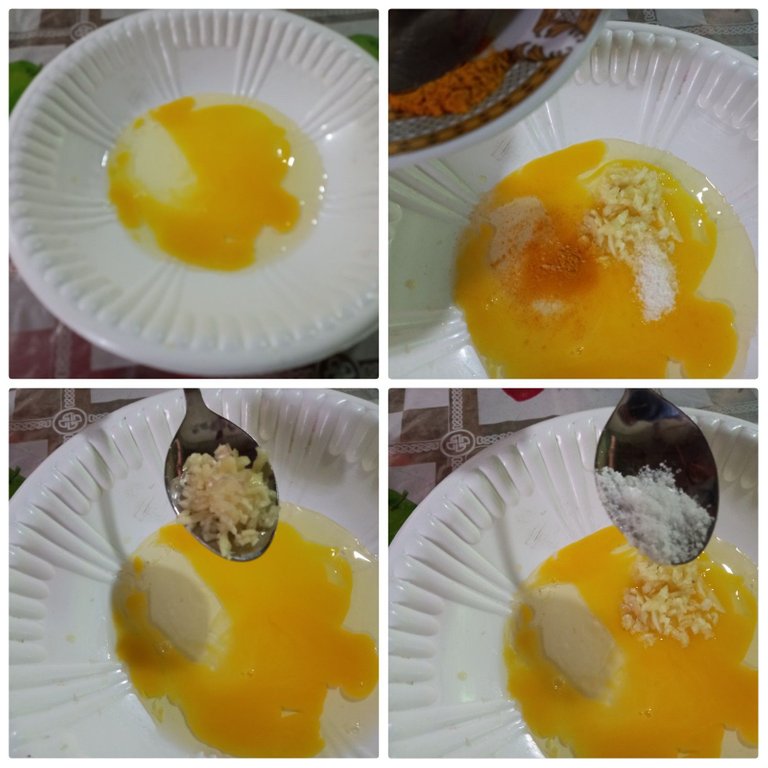 Add one and a half tablespoons of chilli powder, pepper powder and corn flour respectively and mix well. Now break the mushrooms into small pieces and add to the above mixture and stir well.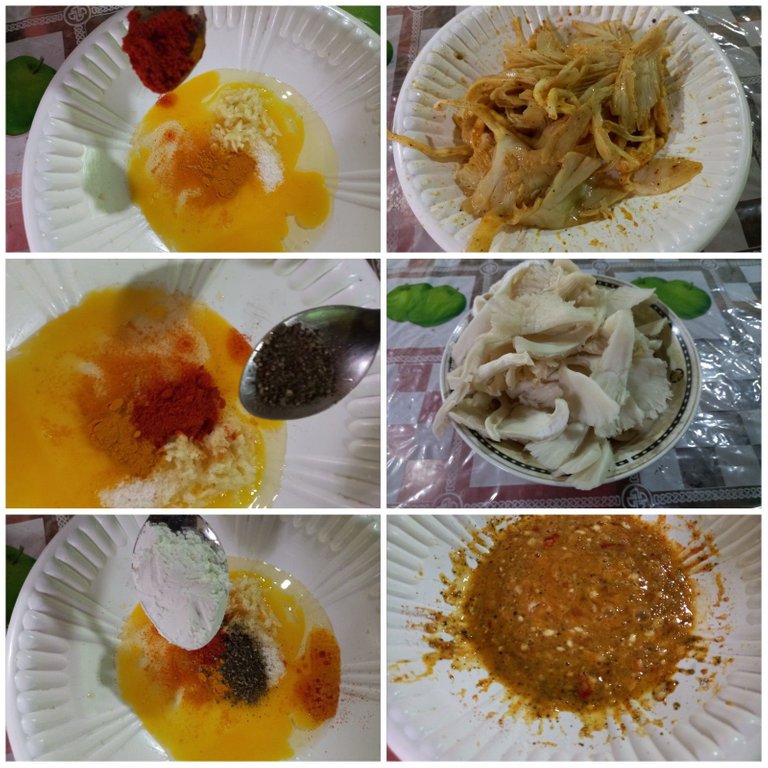 Now put a pan on the stove and add oil. When the oil heats up, add the mushrooms and fry until golden.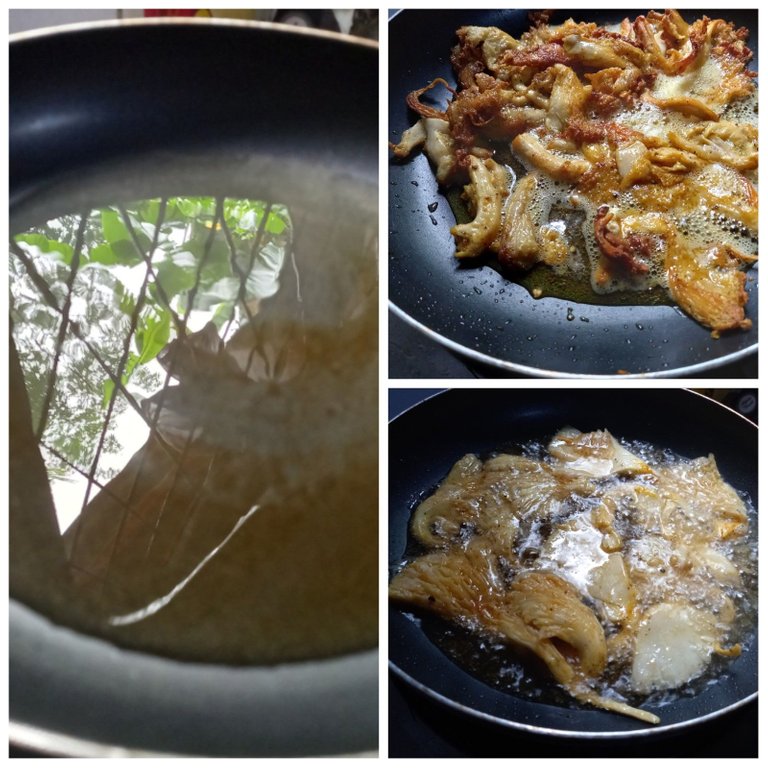 Then take a bowl and add soy sauce, tomato sauce and vinegar. Add a pinch of salt and a tablespoon of corn flour, the rest of the chilli powder and the rest of the pepper powder and mix well.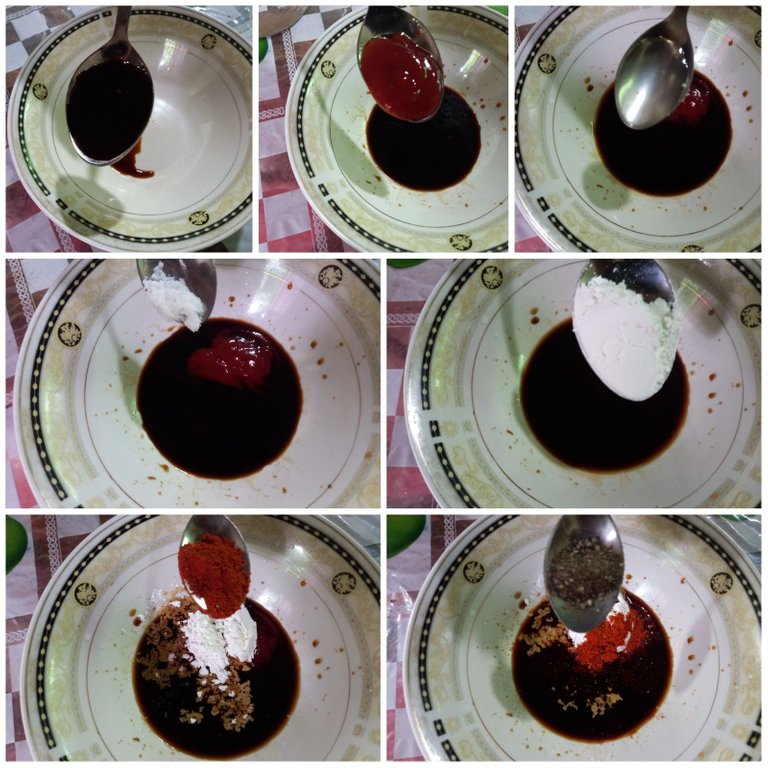 Put a pan on the stove and add oil. When the oil heats up, add the remaining remaining ginger, garlic, onion and capsicum and fry. Then add the sauce mixture prepared earlier. Fry until it is dry.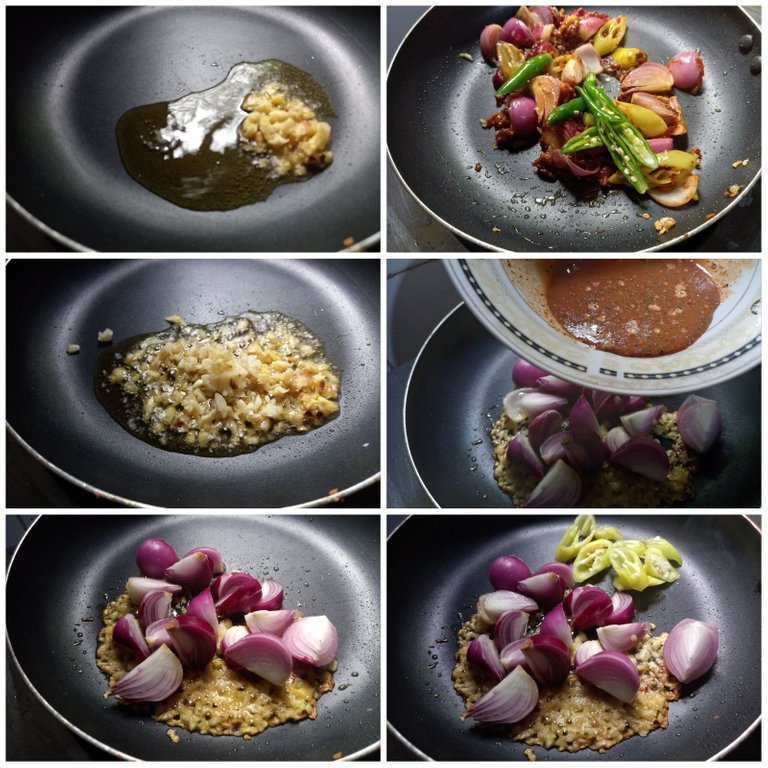 Add a little water to the bowl of the sauce mixture prepared above, mix and place in the pan. Then add the fried mushrooms and chopped tomatoes and bring to a boil, remove from the heat.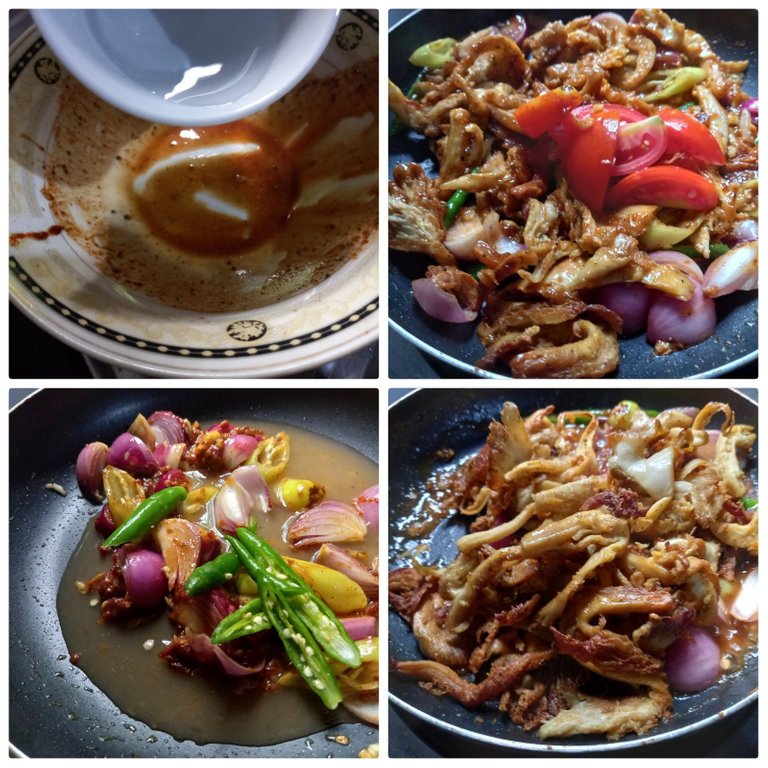 Maybe different recipes enhance the taste. This is very first time we have tried mushrooms like batter devilled. Our family members really enjoyed different taste of mushroom. You can very easily prepare this recipe.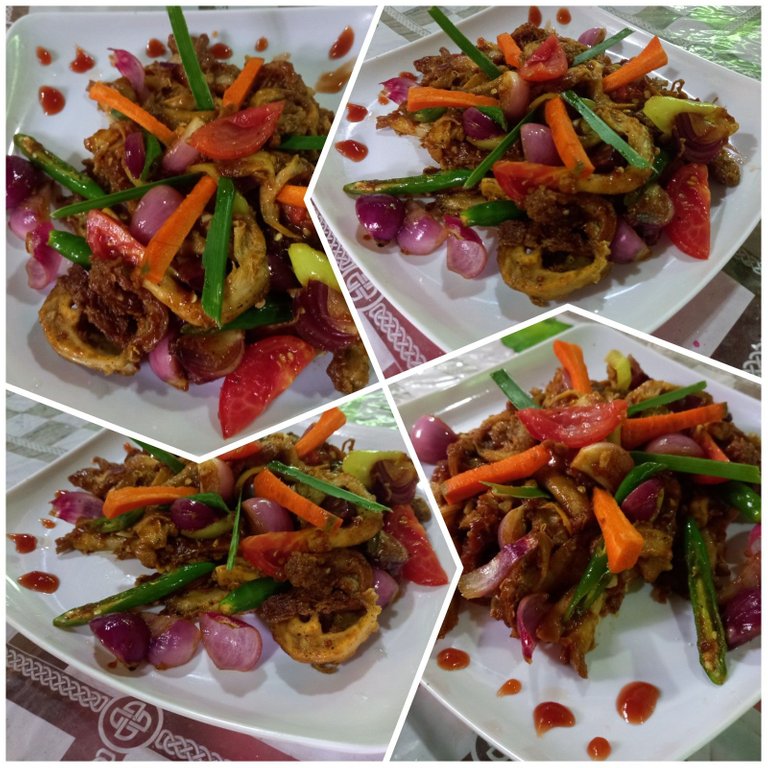 Source