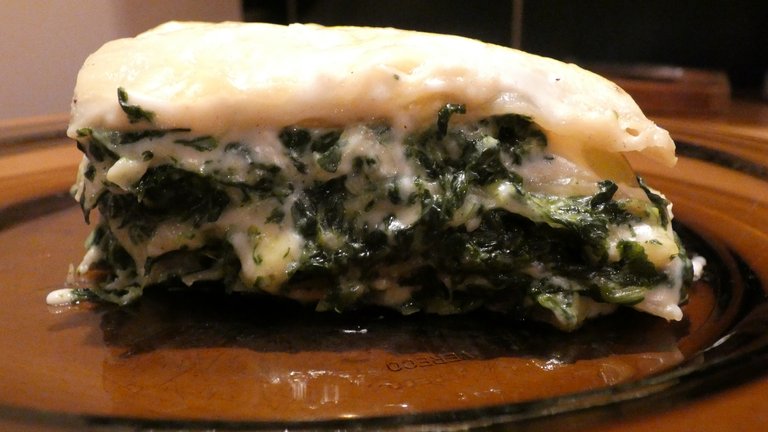 [EN] Ingredients for béchamel sauce:
wheat flour 500
fresh milk or UHT fatty 3.2% fat
butter
nutmeg
spices, salt
[PL] Składniki na sos beszamelowy:
mąka pszenna 500
mleko świeże lub UHT tłuste 3,2% tłuszczu
masło
gałka muszkatołowa
przyprawy, sól
===========///============
[EN] Ingredients for lasagne:
Lasagne type pasta
shredded spinach (can be fresh or frozen) 1 kg
a whole head of garlic
yellow cheese grated
spices, salt
[PL] Składniki na lazagne:
makaron typu Lazagne
szpinak rozdrobniony (może być świeży lub mrożony) 1 kg
cała główka czosnku
żółty ser starty
przyprawy, sól
===========///============
[EN] We are preparing the bechamel sauce
So we rub the butter with milk until a pudding-like consistency, add salt, spices as desired and of course, necessarily grated nutmeg.
[PL] Przygotowujemy sos beszamelowy
Czyli rozcieramy masło z mlekiem do uzyskania budyniowatej konsystencji, dodajemy soli, przyprawy wg uznania i oczywiście koniecznie startą gałkę muszkatałową.
===========///============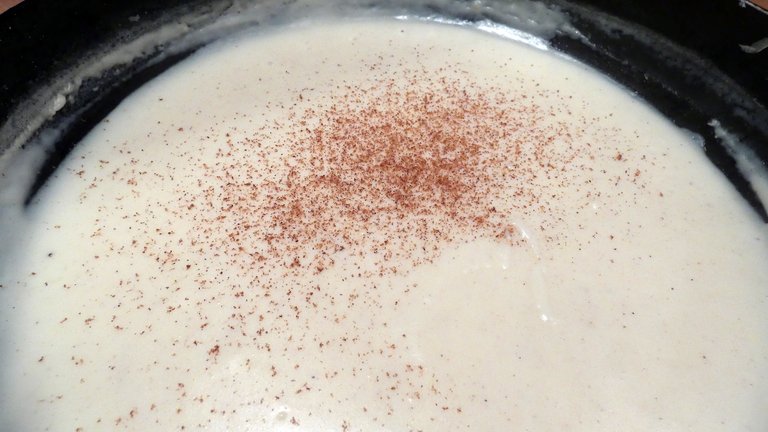 ===========///============
[PL] We prepare spinach
Stew the spinach in a pan, gently watering it (do not add any fat), add the crushed garlic and cook it in the pan until it is pasty.
[PL] Przygotowujemy szpinak
Szpinak dusimy na patelni podlewając delikatnie wodą (nie dodajemy tłuszczu) dodajemy rozgnieciony czosnek, i gotujemy na patelni do uzyskania papkowatej masy.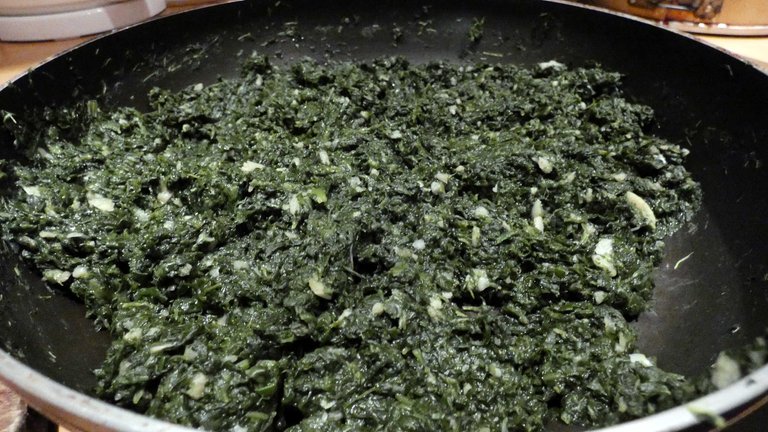 ===========///============
[EN] Put the lasagne ingredients into the mold, it can be glass, heat-resistant or metal. The stacking order is important!
1 - Béchamel sauce
2 - Lasagne type pasta
3 - Spinach
4 - Grated cheese
[PL] Do formy, może być szklana, żaroodporna lub metalowa układamy składniki lazanii. Ważna jest kolejność układania warstw!
1 - Sos beszamelowy
2 - Makaron typu lazania
3 - Szpinak
4 - Starty ser
[EN] And we repeat the process until we get a sufficiently high lasagne
[PL] I ponawiamy proces aż uzyskamy odpowiednio wysoką lazanię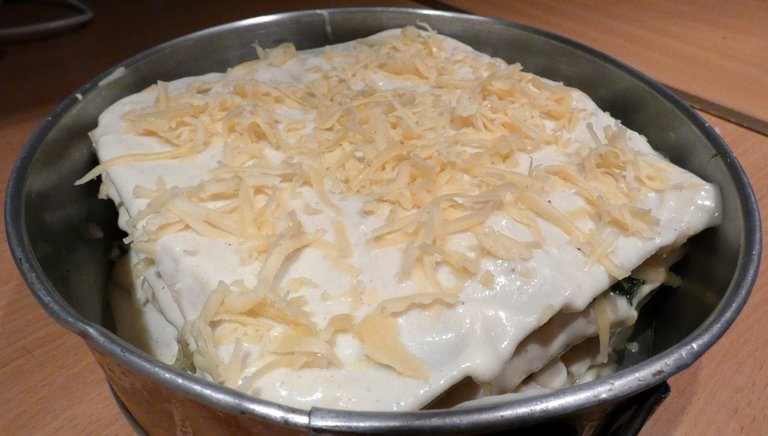 ===========///============
[EN] Put in the oven at 200 degrees and bake until the pasta is soft.
From time to time we check the softness of the pasta with a stick or a toothpick.
We serve warm (my favorite) or cold
[PL] Wkładamy do piekarnika na 200 stopni i pieczemy do miękkości makaronu.
Sprawdzamy co jakiś czas patyczkiem, wykałaczką miękkość makaronu.
Podajemy w postaci ciepłej (moja ulubiona) lub na zimno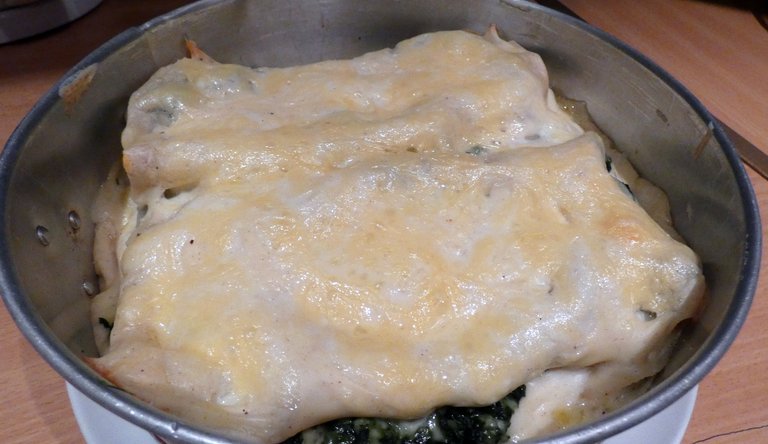 ============///============= Enjoy your meal 😉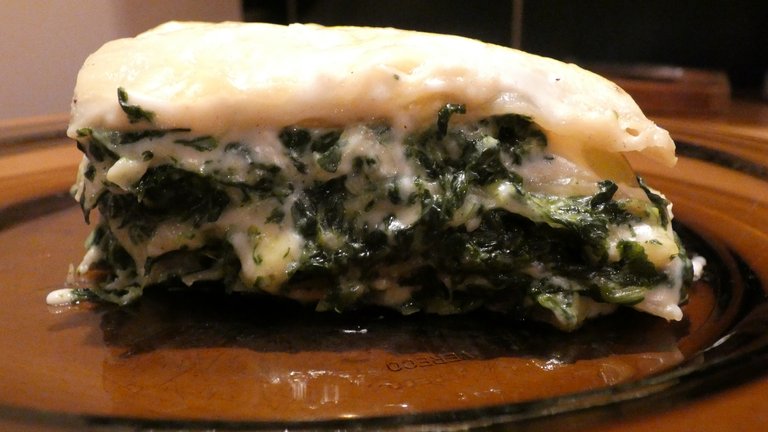 Photo: Panasonic Lumix FZ82, November 2020, Silesia
© Copyright marianomariano
all photos and video were taken by me and are my property