Today, I'd like to share one of the most delicious traditional delicacy here in Nigeria, Akwa Ibom State to be precise. It is called "Ekpang Nkukwo"
I was born to come see this food and it has been the same it is since our fore father's days. It is prepared by all Akwaibomites over here and it is delicious, very delicious trust me. In this post, I'll tell you what we use to prepare Ekpang Nkukwo and how to go about the preparation.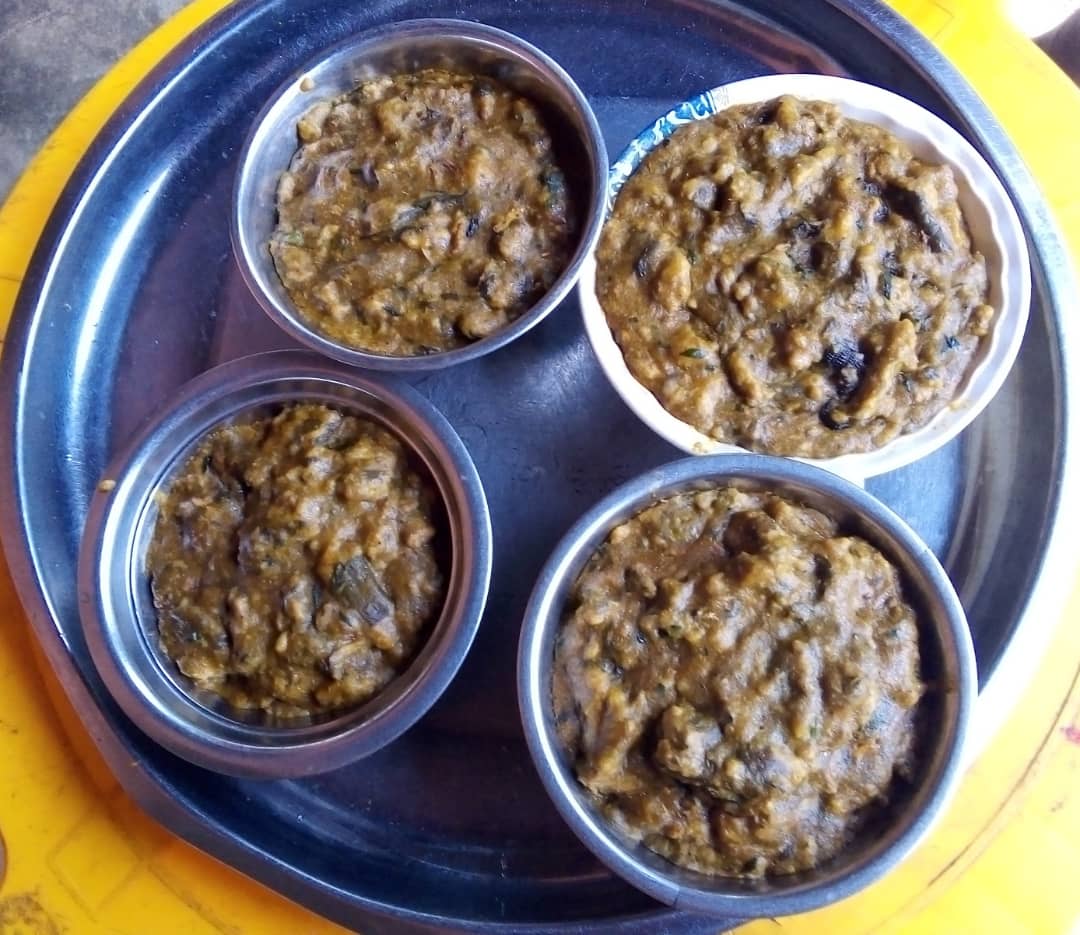 Ekpang Nkukwo is welcomed by everyone here like I said before and I don't think there are up to 10 percent of people who doesn't like the food, I mean people select food but when it comes to this particular one, it is irresistible trust me.
During traditional marriage it is one of the food the bride's family cook for the groom's family which proves that food such meals as Ekpang Nkukwo is what the bride will be preparing for her husband when the eventually become one.
Ekpang Nkukwo is prepared using mostly wateryam, Cocoyam and Cocoyam fresh leaves. Some use banana mixed with wateryam to prepare it as you will see from the photos. It really takes a lot of time though and it needs more hands whenever it is to be prepared.
Mostly it is prepared during the rainy season and when it's dry season, the Cocoyam leaves might be dry, like it's hard to see because every plants then is usually not growing well and if eventually you see one, it will scratch you in your bum bum😀😀😀. But in such cases, there are alternatives like using of bicarbonate or alum.
What are the requirements?
Wateryam
Cocoyam
Cocoyam leaves
Perewinkles
Fish (dry precisely)
Pepper
Maggi
Palm Oil
Onions (Optional)
Salt
Crayfish
Vegetables
When you have the above, you can actually prepare Ekpang Nkukwo.
Now the recipes
Slice your wateryam and Cocoyam and wash them very well.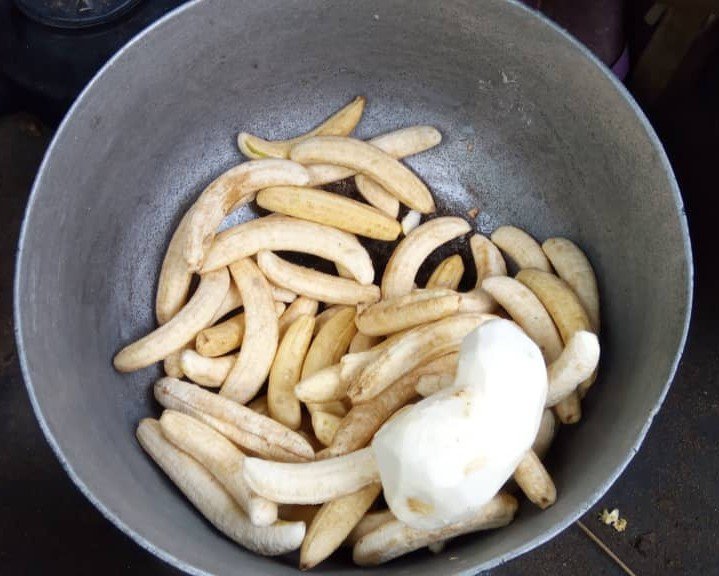 Pluck the Cocoyam leaves into tiny pieces and wash them.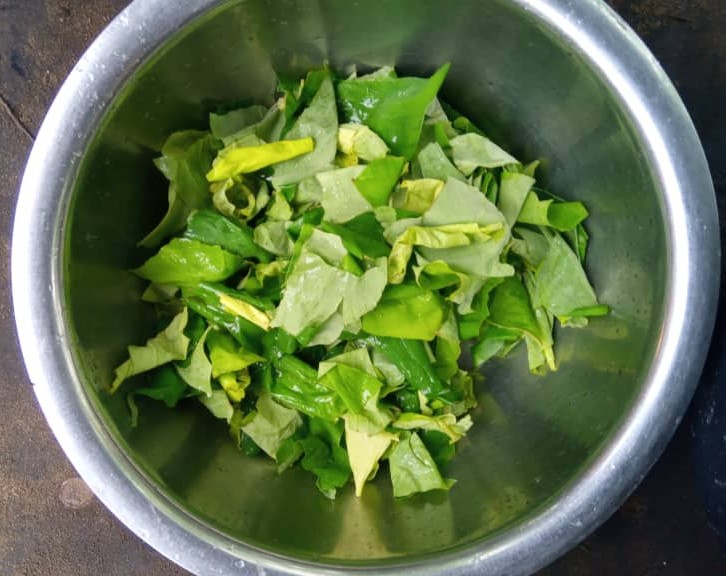 Grind your wateryam and Cocoyam and mix them together, like turn it very well.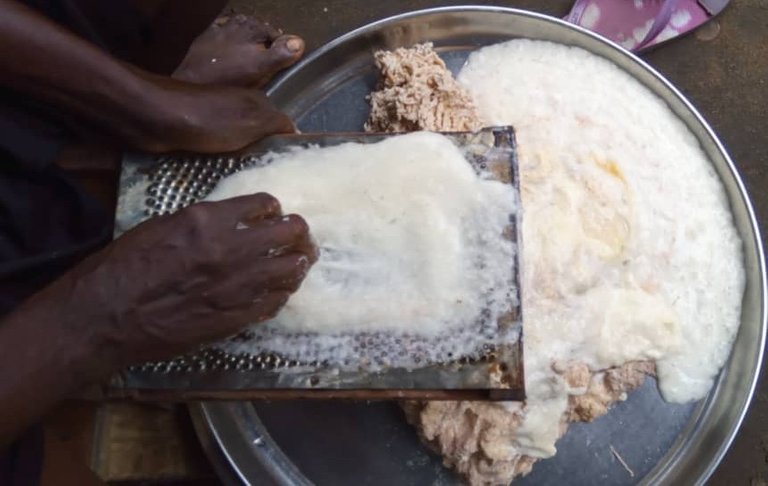 Use the Cocoyam leaves and tie the mixed wateryam and Cocoyam till it's finished and then put them inside your pot.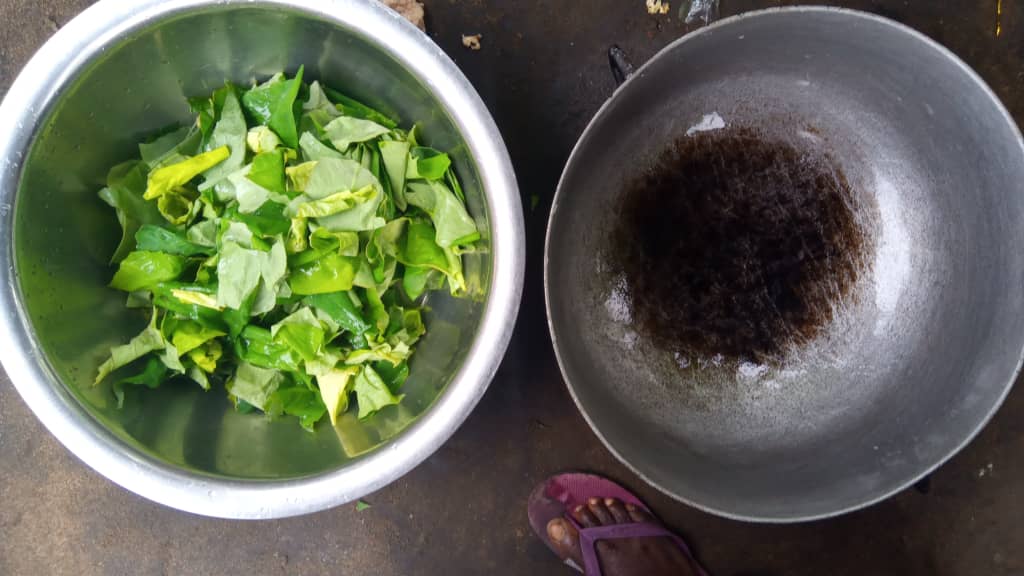 After that, boil hot water and turn it inside the pot where the mixed wateryam and Cocoyam are and allow it to boil for at least 10 minutes.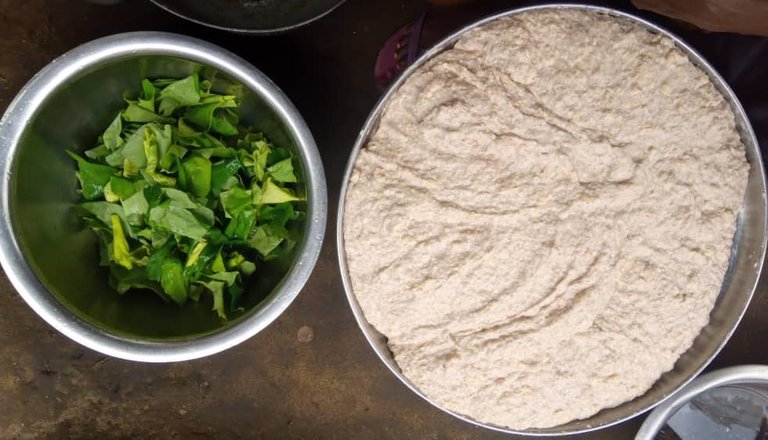 You now add other ingredients like Maggi, Salt, crayfish etc.
The vegetables is what you put last after you might have washed it and sliced it.
Boom your Ekpang Nkukwo is ready to be served.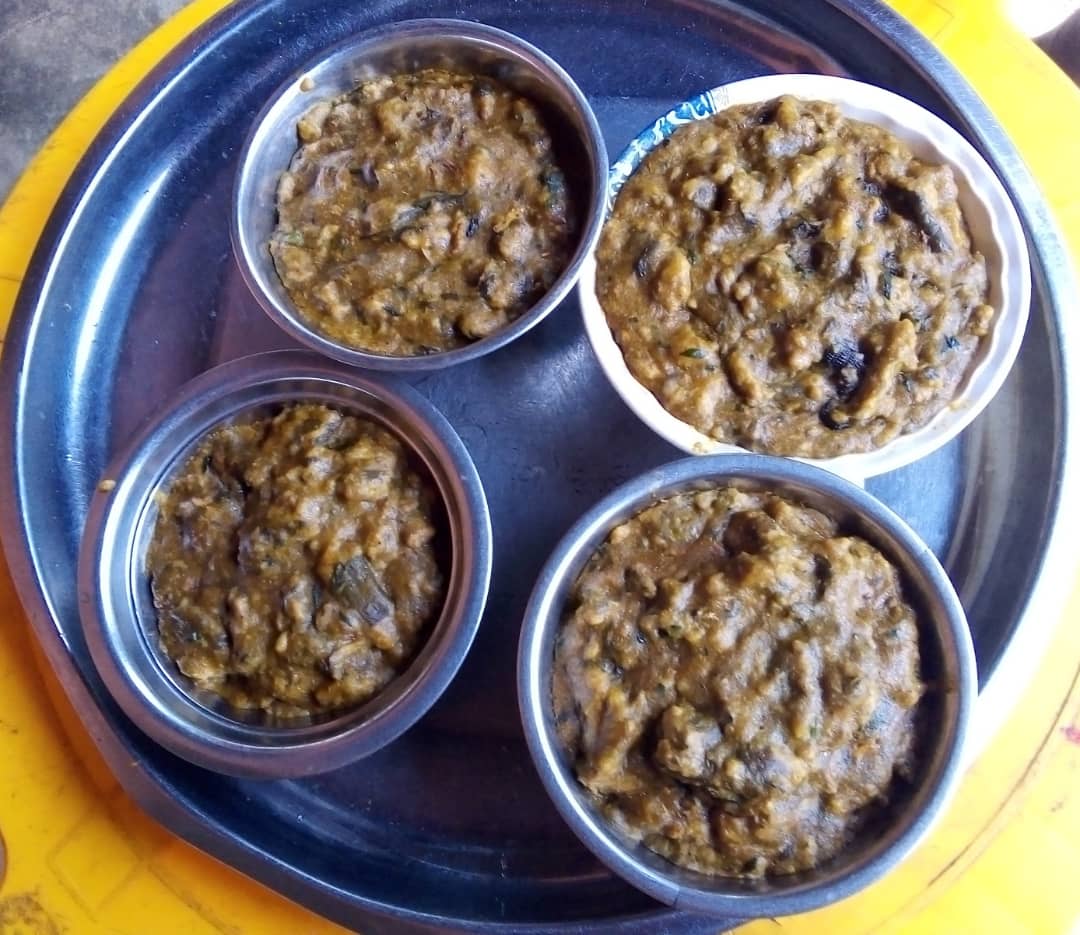 Thanks for reading, I appreciate it.
Till I come your way next time
I still remain @mhizerbee
Your beautiful chef🤗
---
Posted via foodiesunite.net