Hello Foodies it's been a while that I don't post any recipies but I was looking on my notebook and find this new/old thing that a tried sometime ago.
# Gnudi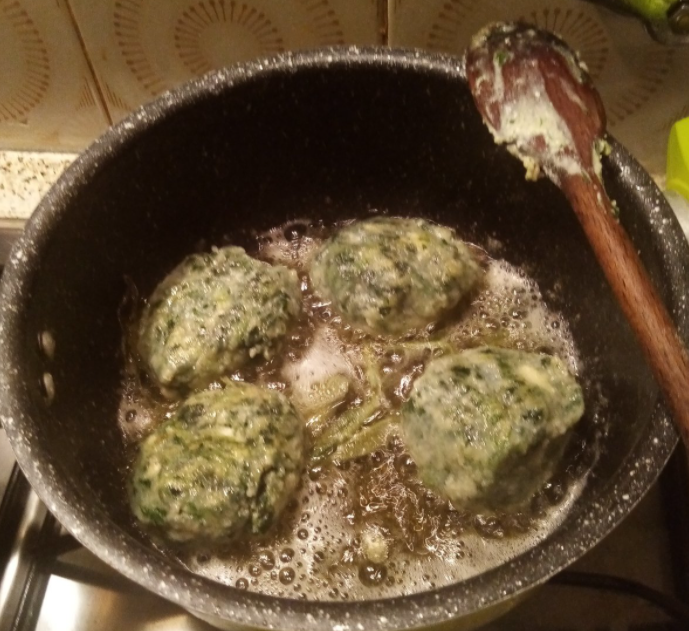 It's a recipe that is native as far I know from my region, Toscana. As most of traditional food come from a very poor and simple idea, it's actually tortelli or ravioli without the pasta, it's the inside out.This is what you need.
Gnudi
Spinach \500 grams
Garlic \a slice
Ricotta \250 grams
Flour (enough to cover them)
Salt (what suit you)
Pepper (same as salt)
Nutmeg \just a touch
Olive oil yep
Parmigiano or some other cheese if you feel inspired
Sauce
I did two variants one with tomato and one with ragù and it was really tasty but if you want to follow the traditional recipe this is what you need:
Butter \150 grams
Salvia \leaves
That wrap it up for the ingridients
Process
Step one
Put some olive oil and a slice of garlic in a pan or a pot and start warming it up while you wash the spinach leaves, when the oil is warm put the leaves in. They cook really fast around 8 min but if you want to take a little bit more they don't burn easily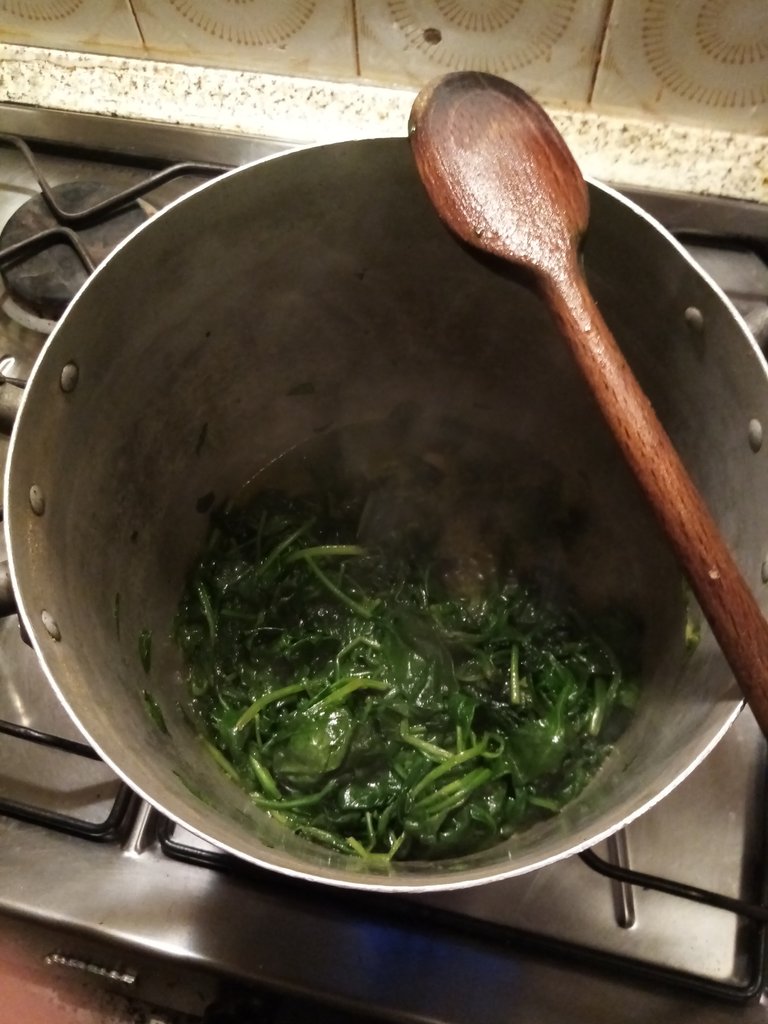 Step two
Take out some of the watery juice from the Ricotta, push it a bit with a spoon.
Ricotta is a very tasty and flavoured cheese and of many types and quality, use the one you like the most cause it's one of the main pillar of this recipe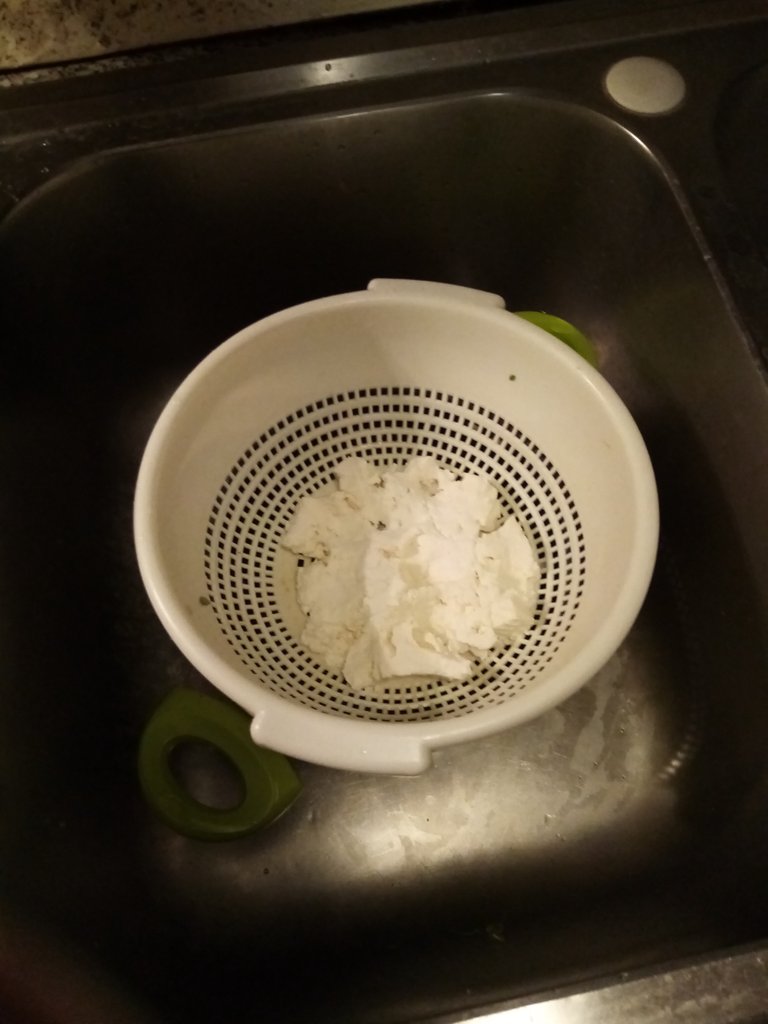 Step three
Prepare for the mixing, ad salt, pepper and nutmeg to ricotta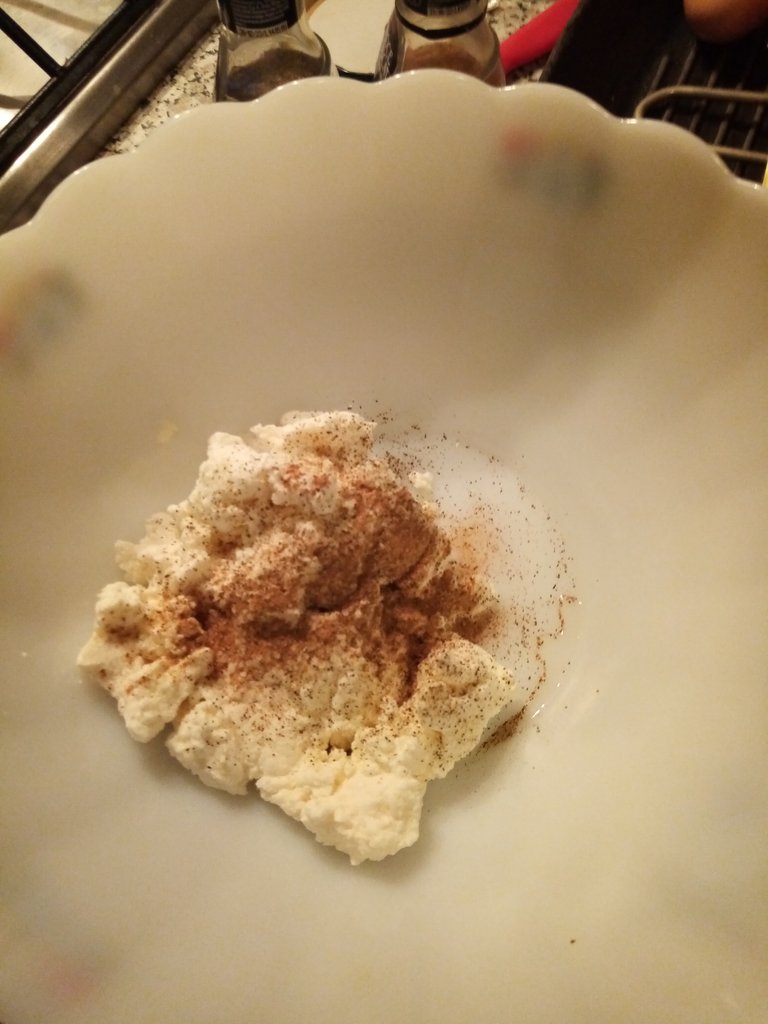 Step Four
Drop the cooked spinachs toghether with other ingridients and mix them toghether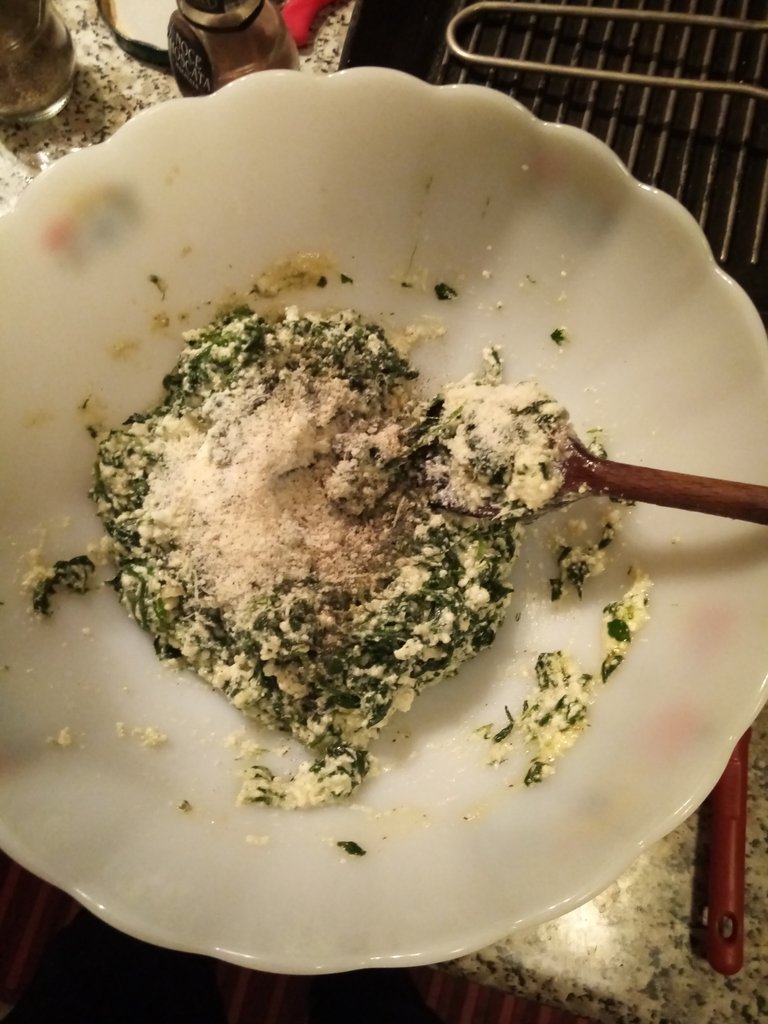 Step Five
Put a pot with water on the fire.
Now that you have the base prepare the flour on a cutting board or a table(I made my life a bit harder with a dish ":(). Take the Spinach and ricotta pastry and make them into an egglike shape, try to not go too big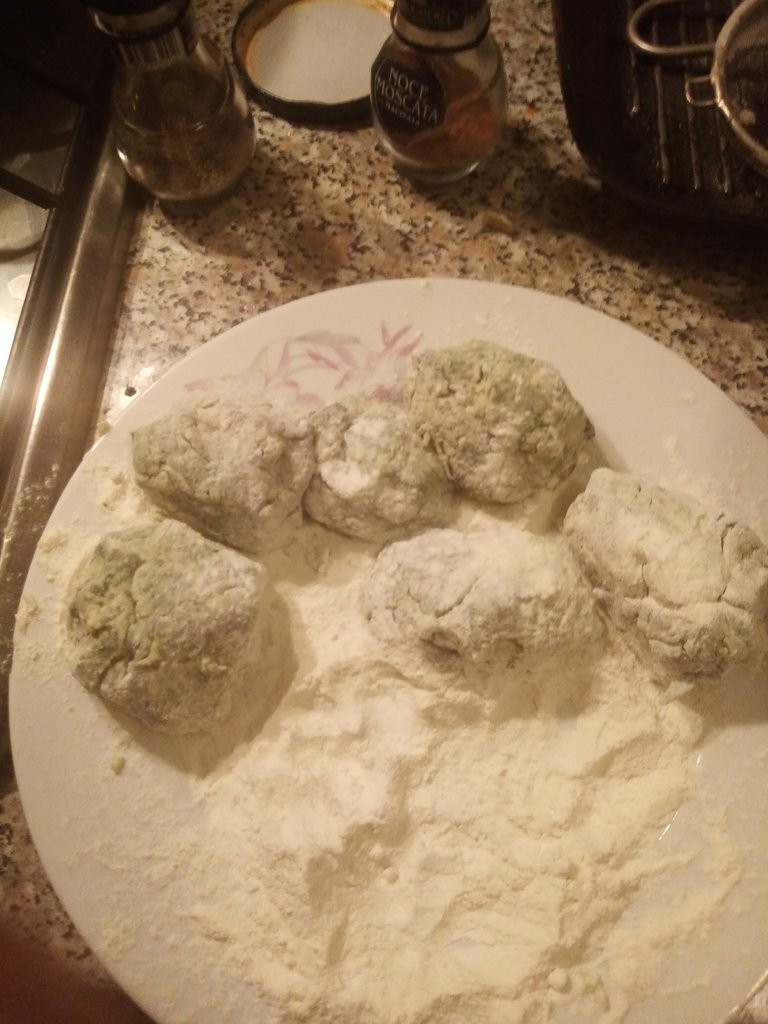 Step Six
When the water boils put your newly made Gnudi in it, when they start surfacing take them out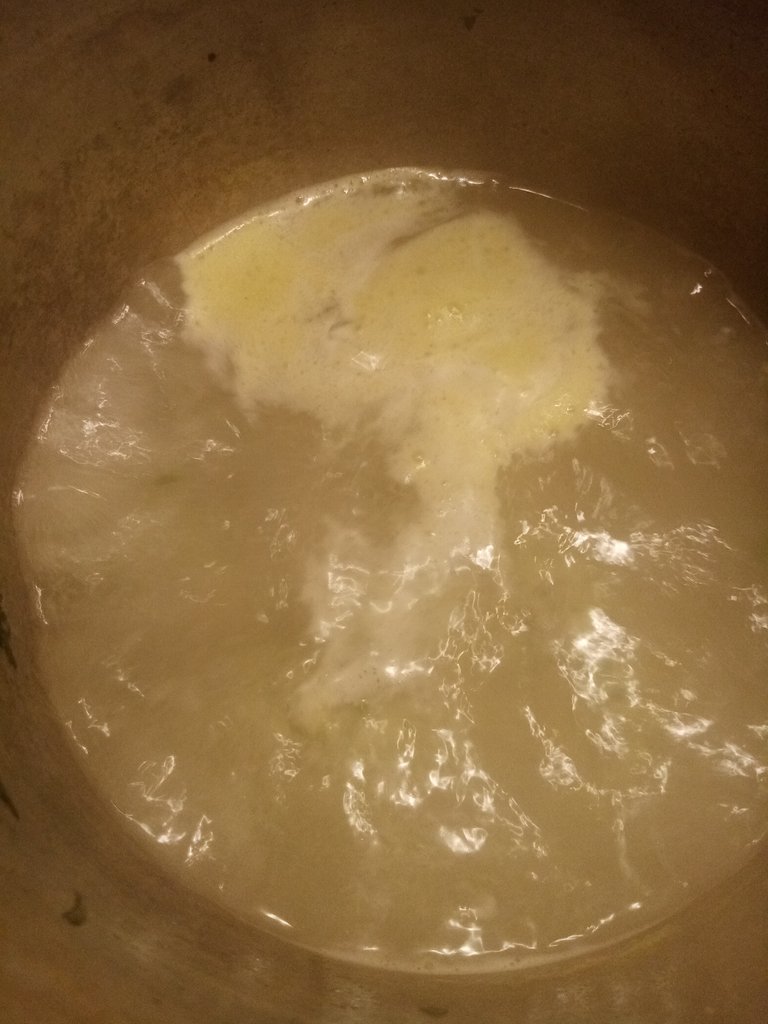 Step Seven
Melt butter in a pan or a pot and drop the salvia leaves to fry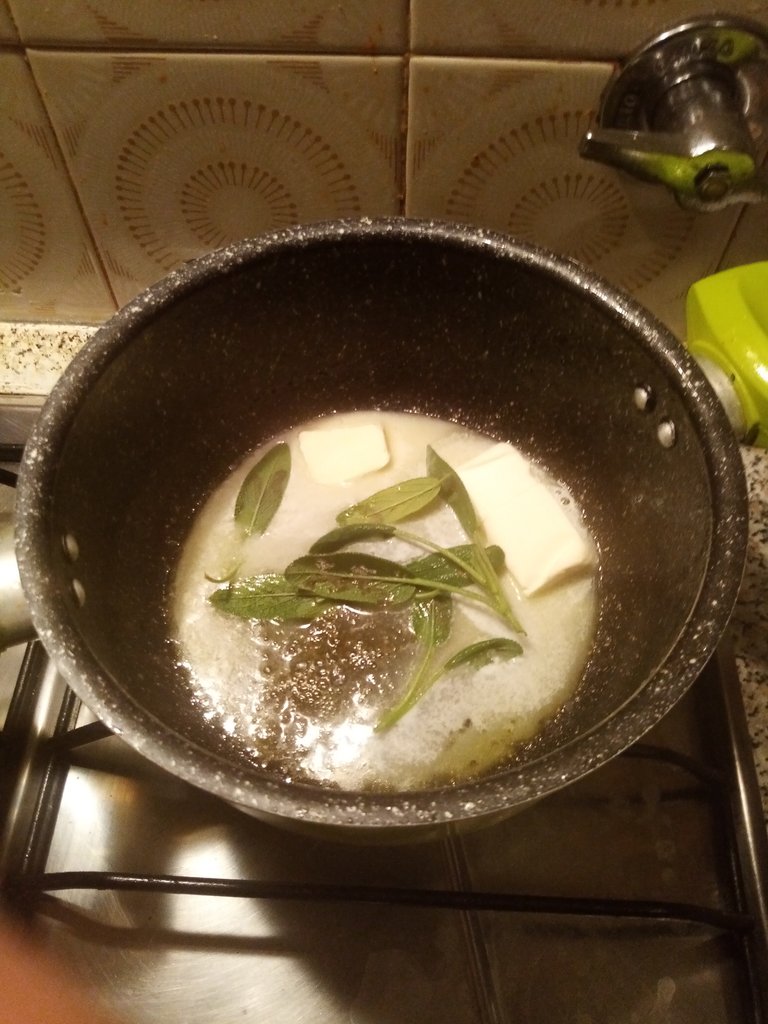 Step Eight
Drop the boiled Gnudi in the sauce and have them fry, turn them on both sides and take them out before they get to burning point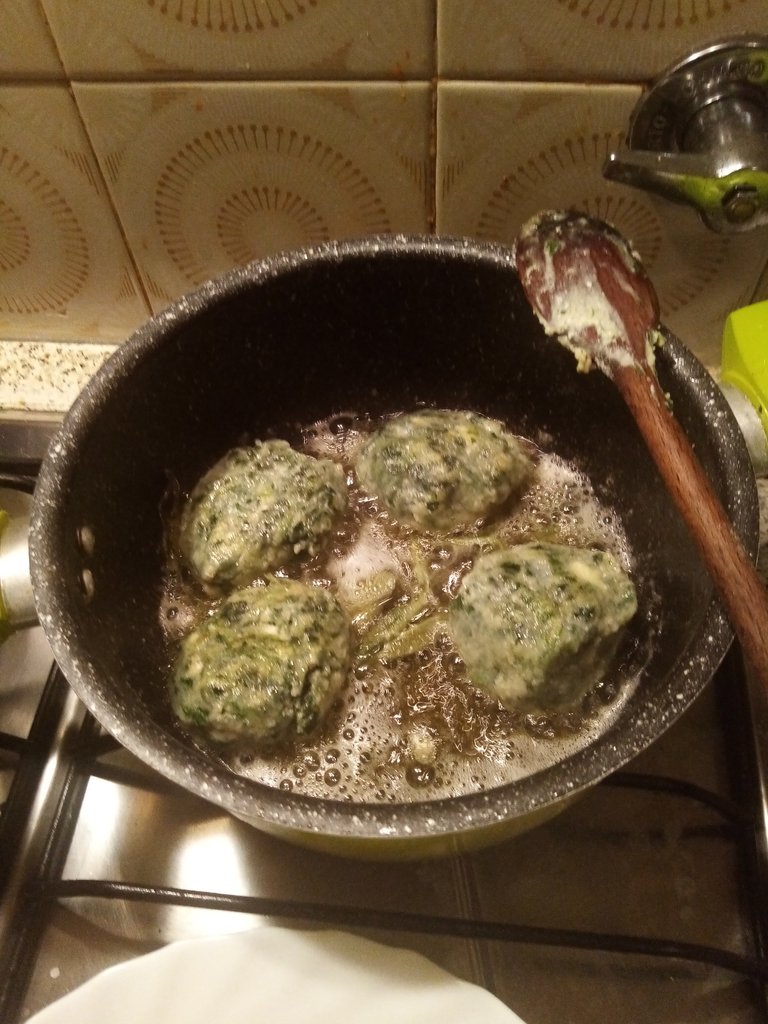 Step Nine
Eat! The picture is so blurred and I'm not a visual master for food ahah but they were soo good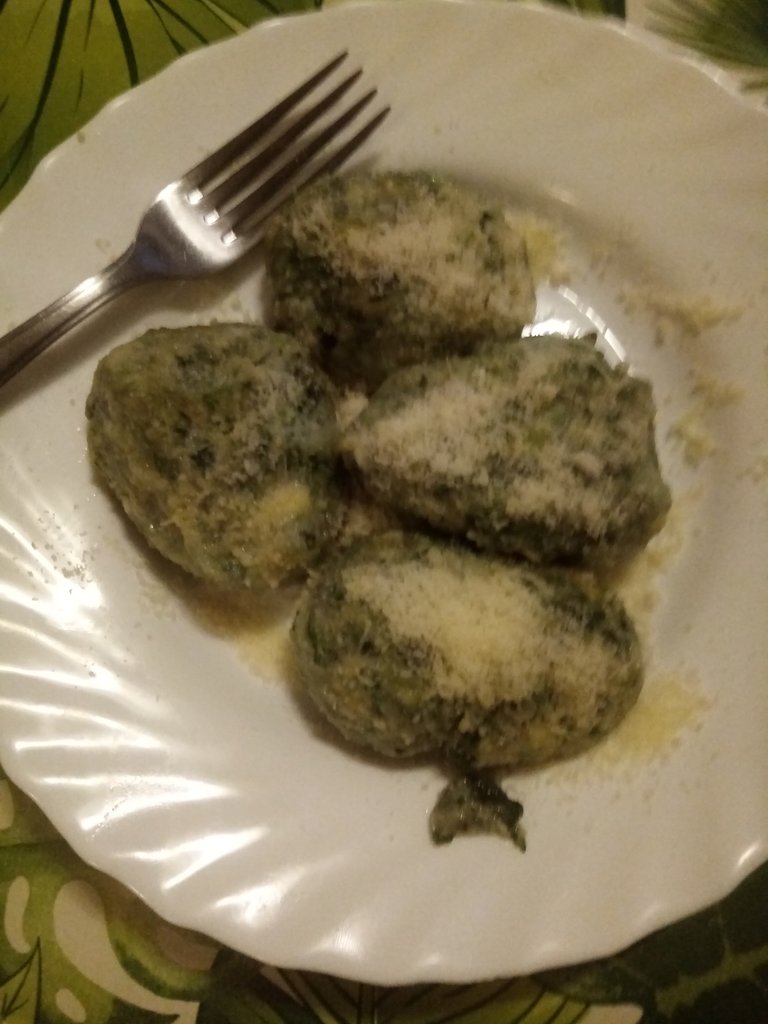 Hope you enjoyed the recipe, they are really fast and easy to make in the end, this was my first try and it turned out well over my expetations!
Have a good day!