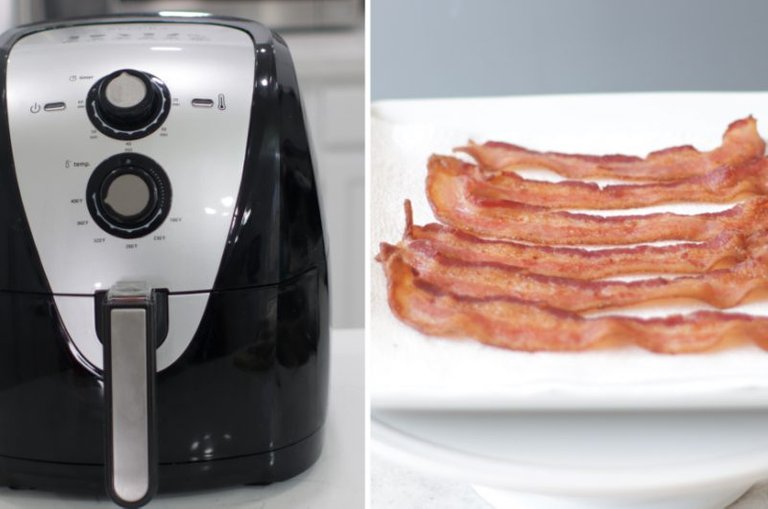 One of my favorite things to eat, ever since I was a kid, is bacon. I just love it! Give me chocolate and give me bacon and I am a happy camper. There are so many ways to cook it, pan-fried, in the oven, microwave, and air fryer. Air fryer bacon is awesome!
Sometimes when cooking bacon in the pan it is hard to get it evenly cooked. You may have the middle super brown and crispy and then the ends are barely cooked at all. The air fryer solves that issue. Also, it is nice, when the other burners are being used, to break out the air fryer.
Air fryer bacon is great, turns out perfect every time, and is super easy to do. The only drawback is the basket can't hold a ton of bacon like a griddle can, but if you are doing 4 to 6 slices no problem. Or you can always just do a few batches. If I can do it, you can do it! Let's get started.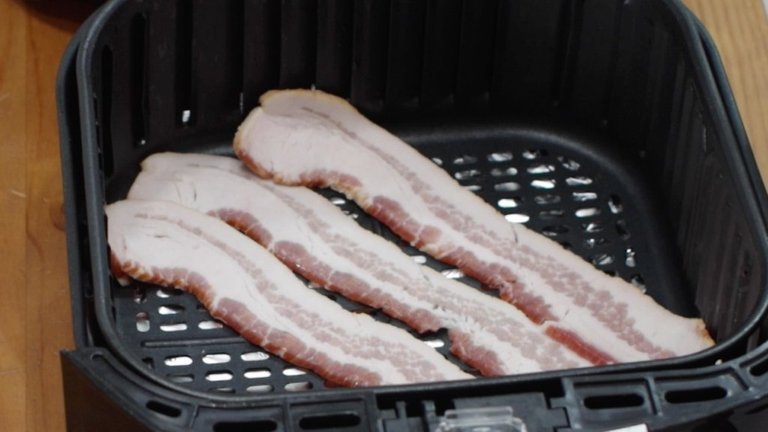 Ingredients
4 – 6 strips bacon, hickory smoked, applewood smoked, etc. Use your favorite kind of bacon!
Instructions
Set the temp on your air fryer to 375 F/176 C
Slide the air fryer basket out and separate the two pieces. Then line the bottom with foil and replace the top basket piece. This step may vary depending on your style of Air fryer. The foil is also optional.
Add 2 to 6 strips of bacon, to the bottom of the basket. If needed, cut the strips of bacon in half so they fit.
Slide the basket back into the air fryer and set the time for 8 minutes. Cook for 8 minutes and then check it. If needed cook for a few more minutes to get your desired level of crispiness.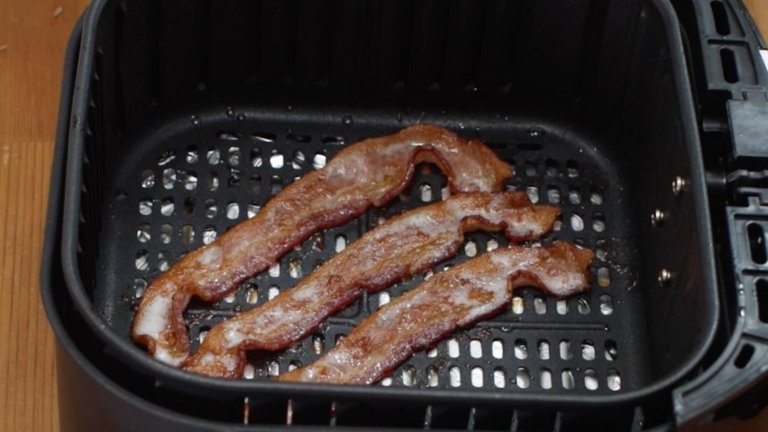 Once cooked remove the basket from the air fryer. Use tongs and grab the bacon out of the basket and place it on a paper towel. Blot it dry and serve. Easy as that, enjoy!
Print the recipe here on my website: https://www.inthekitchenwithmatt.com/air-fryer-bacon
Watch the video tutorial here: