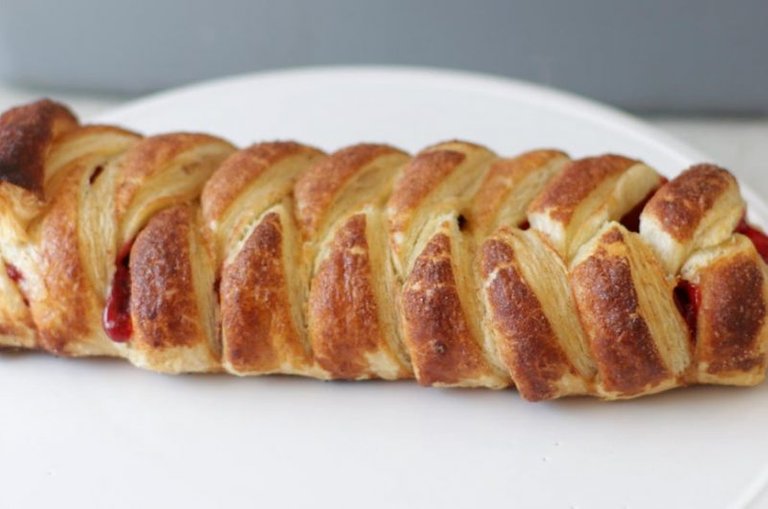 Ever since I was a little kid I have enjoyed a variety of pastries. And as an adult, I still enjoy pastries of all kinds! Especially this braided puff pastry recipe.
You can eat them for breakfast or brunch or as dessert in the evening. There are so many different filling options you can try. In this particular recipe, I am showing you how to make a strawberry braided puff pastry using a strawberry pie filling.
But you can use an apple pie filling, berry pie filling, cherry, etc. You can use canned or fresh homemade pie filling. I have several other pie recipes that you can choose from if you want to use the filling from one of those. Or maybe you want to try the filling from this cheese danish recipe. Totally up to you!
They are so easy to make and come together in less than 45 minutes if using pre-made puff pastry sheets. If I can do it, you can do it. Let's get baking!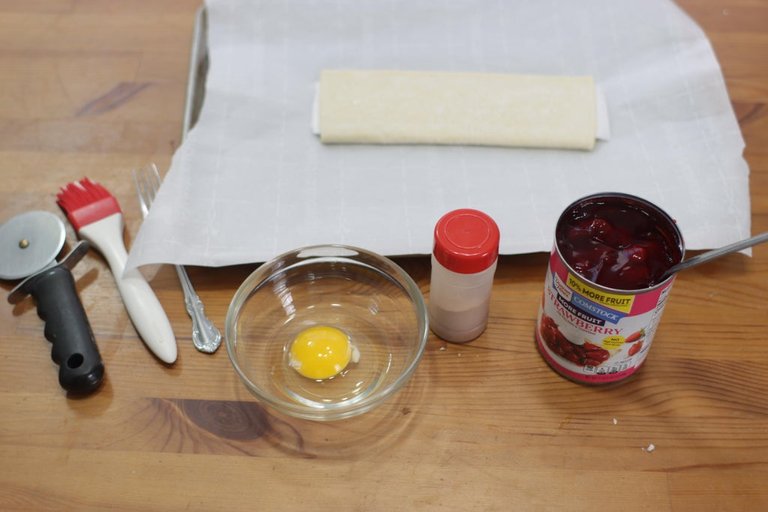 Ingredients
1 puff pastry sheet homemade or store-bought approx 10.5 x 9 inches
10 oz of strawberry pie filling or use homemade or another pie filling flavor approx 300g
1 egg for eggwash
Cinnamon and sugar optional
Powdered sugar optional
Instructions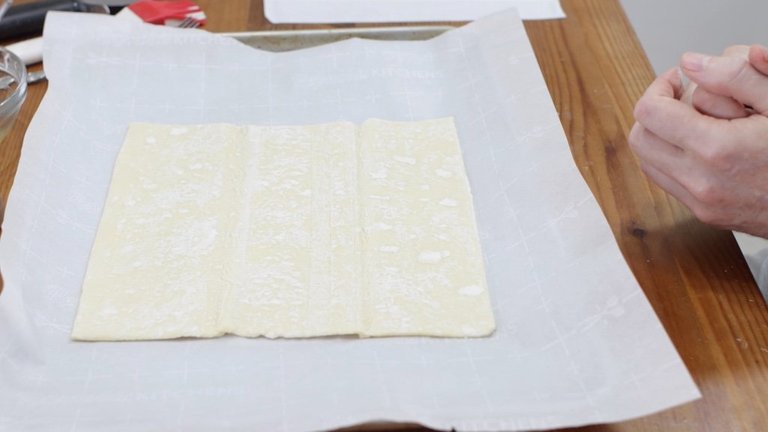 Begin by taking out the frozen puff pastry and thaw it out for about 30 minutes. Place it on a sheet pan lined with parchment paper or a silicone baking mat.
Preheat the oven to 400F/205C.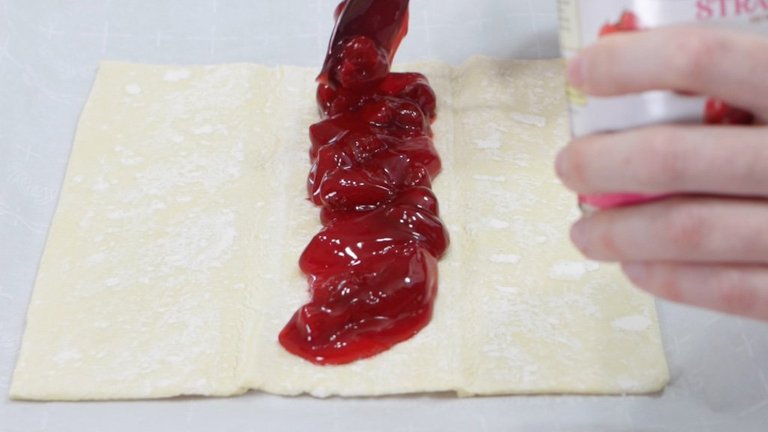 Add about 10oz or 300 grams of your favorite pie filling to the middle. Fresh or from a can. You can also use a cream cheese danish filling.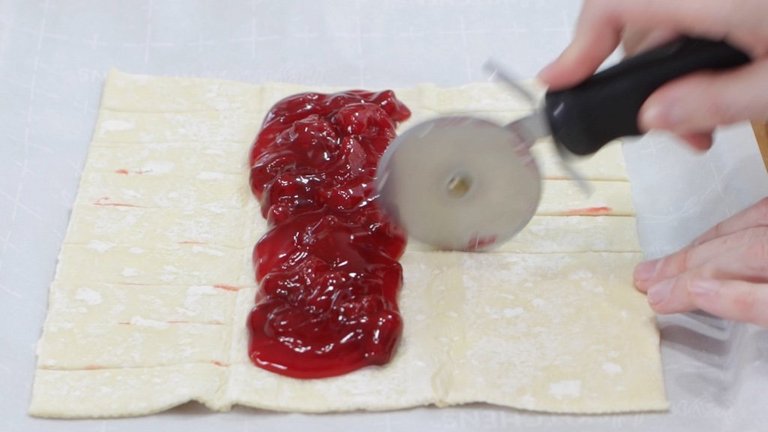 On the other two-thirds of the pastry cut about 9 to 10 cuts towards the middle, which will create flaps. You can make them as wide or as narrow as you want.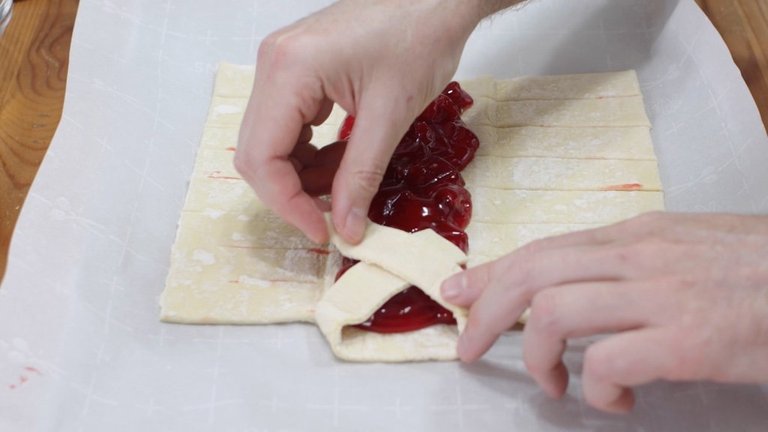 Then start at one end and fold the first flap at an angle over the middle on top of the topping. Then fold the other one from the other side. Continue doing that to form the braid.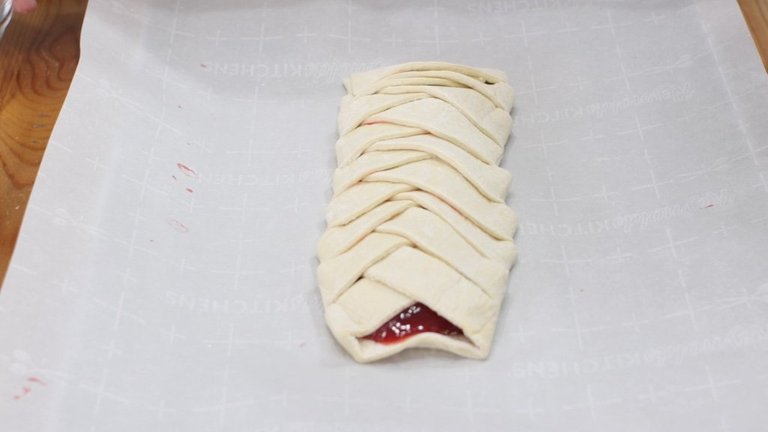 Next, take an egg and beat it with a whisk or fork to create the egg wash. Take a basting brush and brush the egg wash onto the whole top of the pastry. Sprinkle on cinnamon and sugar if you like.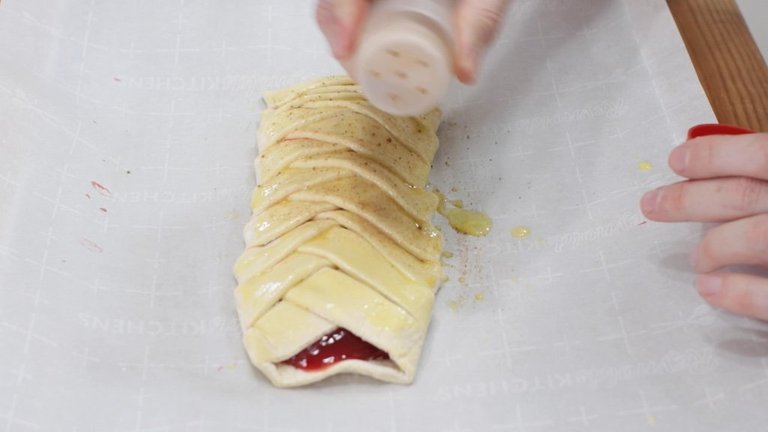 Now place it in the oven, middle rack position, and bake it for 25 to 30 minutes until it is nice and golden brown.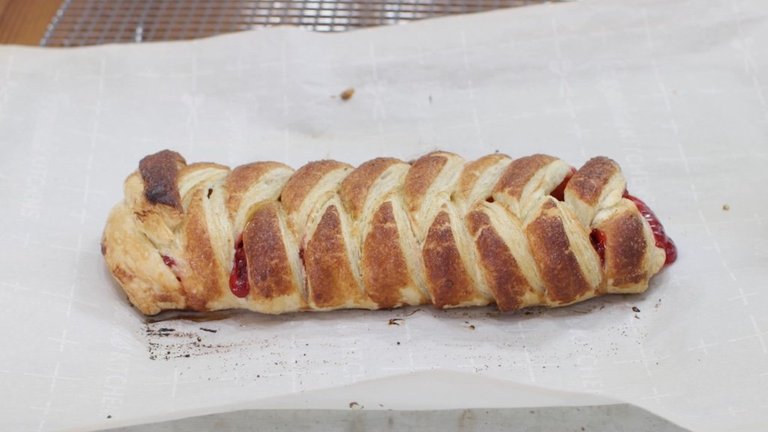 Cool on the pan or remove it and place it on a wire rack to cool c
completely.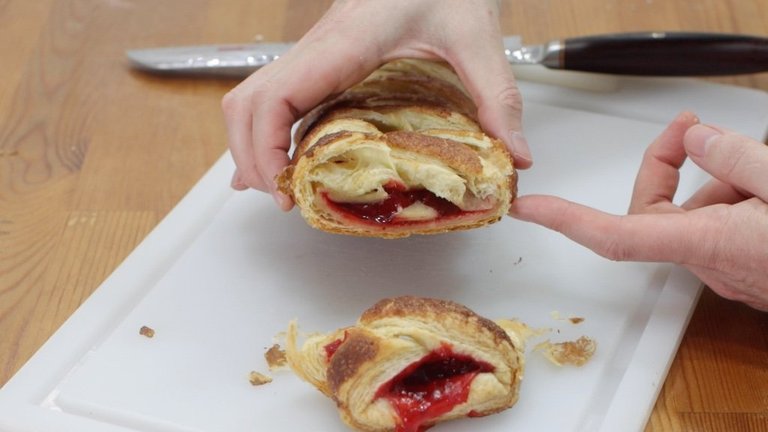 Once cooled you can cut into it and enjoy it. I usually get 6 servings out of one puff pastry sheet.
Print the recipe here on my website if you like: https://www.inthekitchenwithmatt.com/braided-puff-pastry
Watch the video tutorial here if you want: