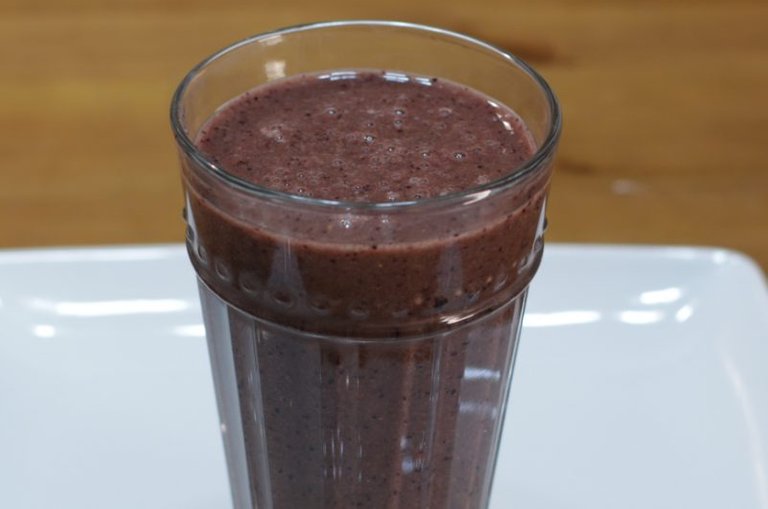 I love drinking smoothies for breakfast, especially when I am on a healthy kick or just want to lose a few pounds. All those cinnamon rolls, pancakes, waffles, etc. can take its toll on the waistline, haha. This healthy smoothie recipe is one of my go-to smoothies to drink in the morning.
Usually, I will make this healthy smoothie which makes roughly 24 ounces, and drink half of it for breakfast and then other half at lunch. And then during lunch, I will also eat some almonds, hard-boiled eggs, salad, etc. Or when I really want to lose weight, just drink that.
The morning routine of drinking smoothies is something I used to do a lot of, pretty much every single day, I would drink a variation of this particular smoothie recipe. I am not as hardcore about it anymore, but probably need to start again, haha. It is super easy to make, if I can do it, you can do it. Let's get started!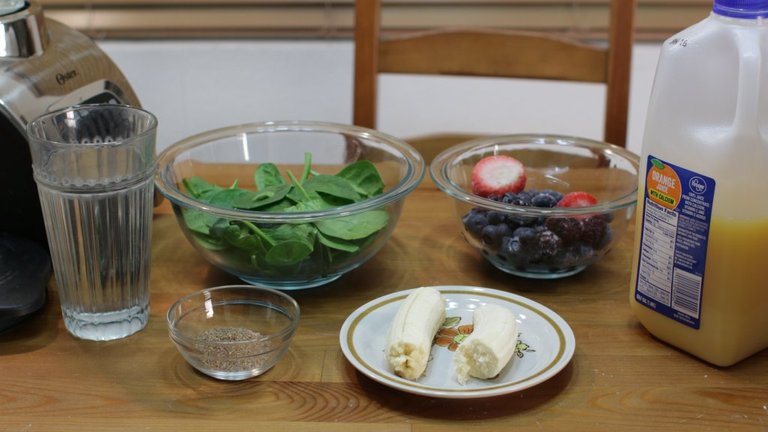 Ingredients
1 banana
1 cup frozen or fresh mixed berries or can all be the same berry, or use other fruits
1 giant handful of fresh spinach sometimes I will throw Kale from my garden in there as well
1 Tbs. milled flaxseed
1/2 cup orange juice can reduce to 1/4 cup and use more water
1/2 – 2/3 cup of water as needed
Instructions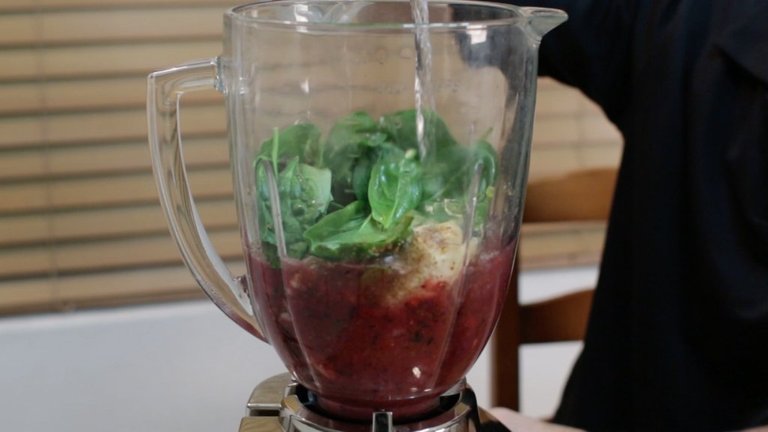 Place all the ingredients in a blender minus the water and blend. Then add the water as necessary to get the desired consistency that you want. That is it. It is really that simple to make a smoothie.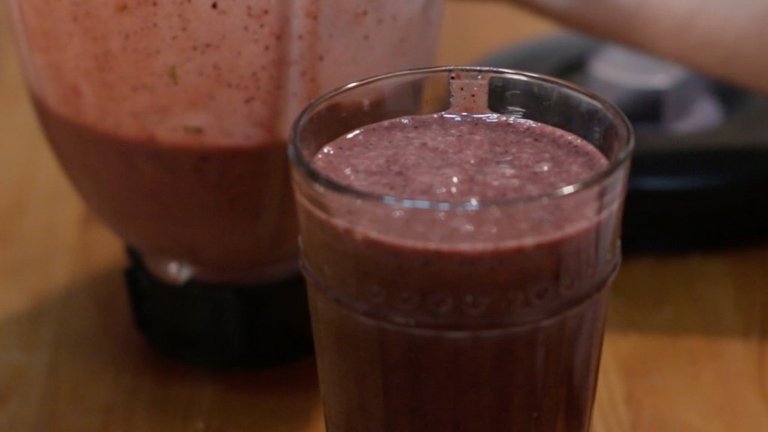 Print the recipe here on my website: https://www.inthekitchenwithmatt.com/healthy-smoothie
Watch the video tutorial here: