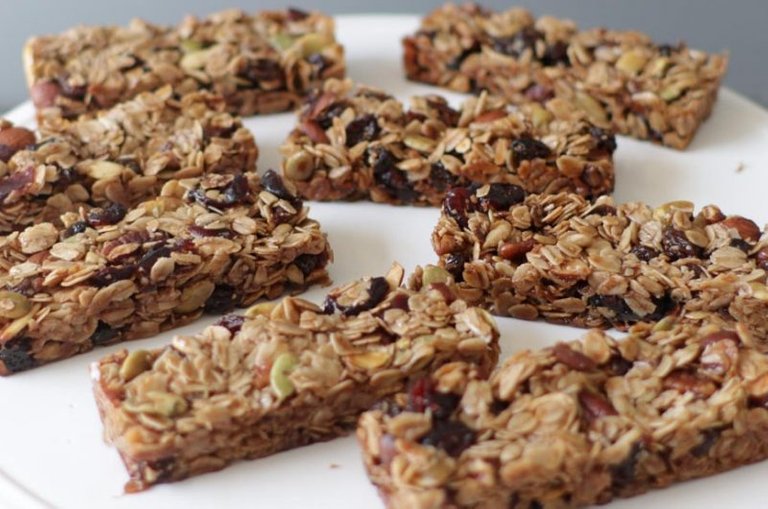 One of my favorite snacks is granola bars. They are fairly healthy and packed with energy. But if you want even more control of what is in them then this homemade granola bars recipe is perfect for you!
I love taking them on hikes, camping, and eating them just as a snack during the day or with a banana for breakfast. They are loaded with all kinds of awesome ingredients. And, they are extremely versatile, there are several ingredients that can easily be swapped out with other ingredients.
Homemade granola bars are extremely easy to make at home, if I can do it, you can do it. Let's get baking!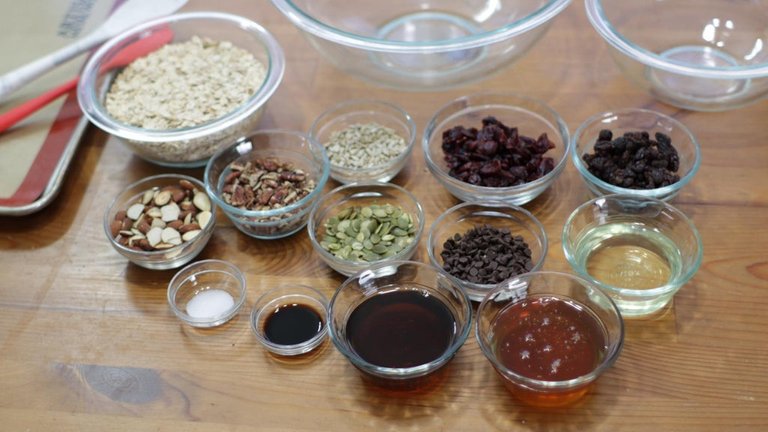 Ingredients
2 1/2 cups rolled oats/old-fashioned oats. Don't use instant oats. 200g
1/2 cup chopped pecans 65g
1/2 cup chopped almonds 65g
1/4 cup refined coconut oil or use unsalted butter 52g
1/3 cup honey or use agave syrup/nectar 112g
1/3 cup maple syrup or use agave syrup/nectar 112g
1 tsp vanilla extract 5ml
1/4 tsp salt 1g
1/2 cup raisins 80g
1/2 cup dried cranberries 80g
1/4 cup pepitas/pumpkin seeds 30g
1/4 cup sunflower seeds 33g
1/4 cup mini chocolate chips 85g
Instructions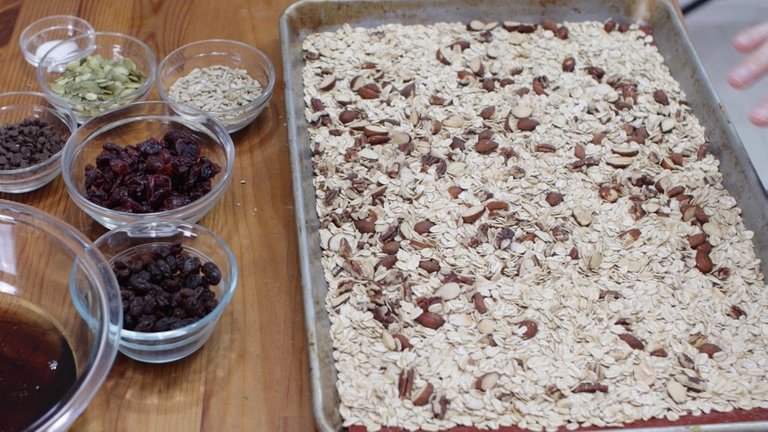 Preheat the oven to 350 F/176 C. Add the oats and nuts to a sheet pan lined with parchment paper or a silicone mat. Toast in the oven for 15 minutes. Stir them halfway so they toast evenly.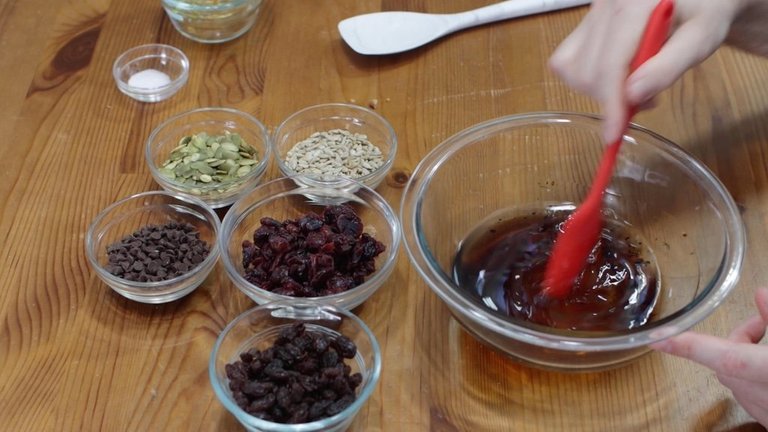 In a medium bowl mix together the maple syrup, honey, coconut oil, and vanilla extract.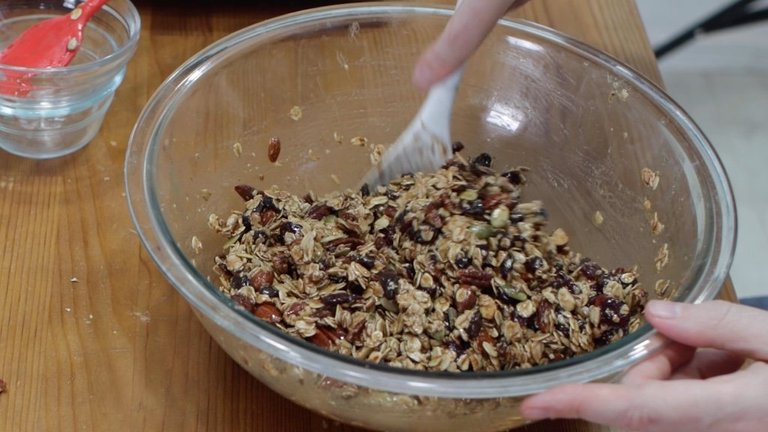 Add the toasted oats and nuts to a large bowl. Then add the salt, raisins, dried cranberries, pumpkin seeds, sunflower seeds, and mini chocolate chips. Mix until combined. Then add in most of the syrup mixture. You may not need it all depending on how many of the ingredients you used. Stir until everything is well coated.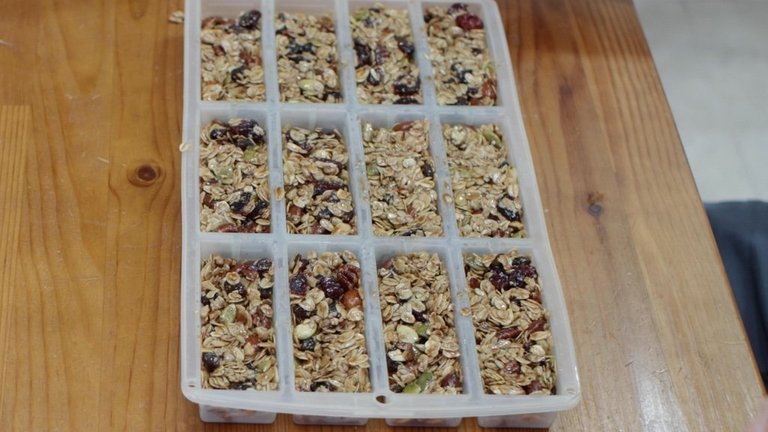 Fill up each cavity of the granola bar pan/candy bar mold, and pack the granola down nice and tight, and add more as needed then pack. Or use a 13x9 or 9x9 inch pan lined with parchment paper and pour it all in and pack it down tight.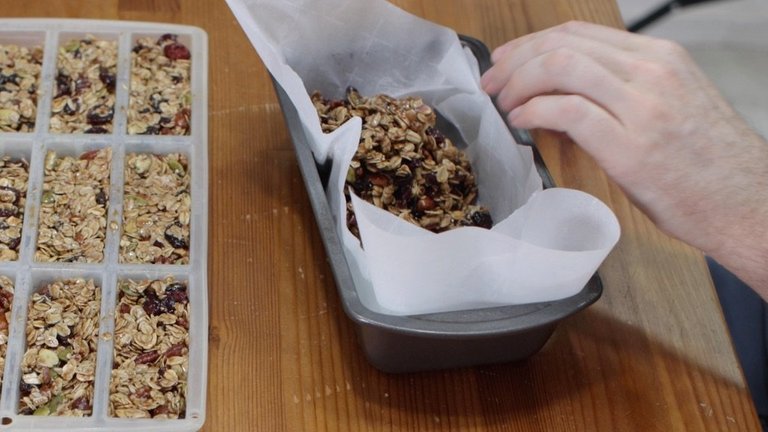 Bread pans lined in parchment paper work great too.
Bake for 15 minutes in the oven. Then remove and allow the granola bars to cool completely for about 2 hours. If you don't, they will probably fall apart on you. After about 30 minutes they can be put in the fridge which will cool them faster.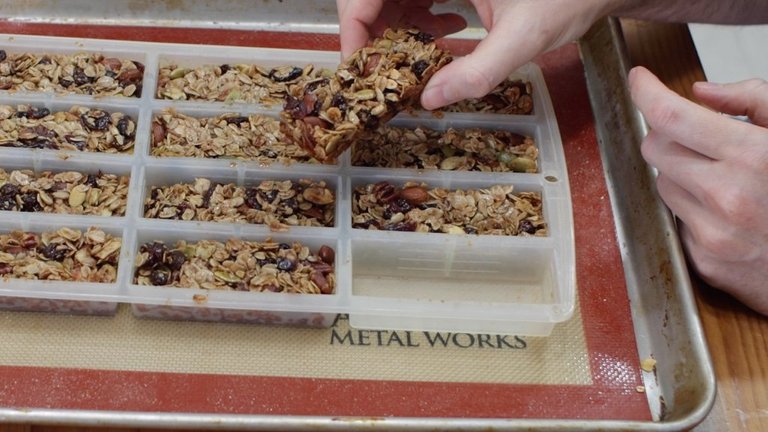 Now remove them from the molds and they are ready to eat. Or remove the parchment paper and giant granola bar from the pan and then cut it into granola bar shapes. Enjoy!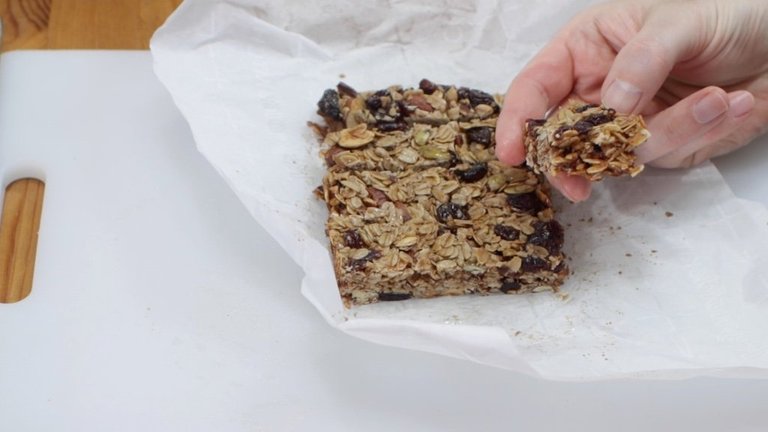 Print the recipe on my website: https://www.inthekitchenwithmatt.com/homemade-granola-bars
Watch the video tutorial here: