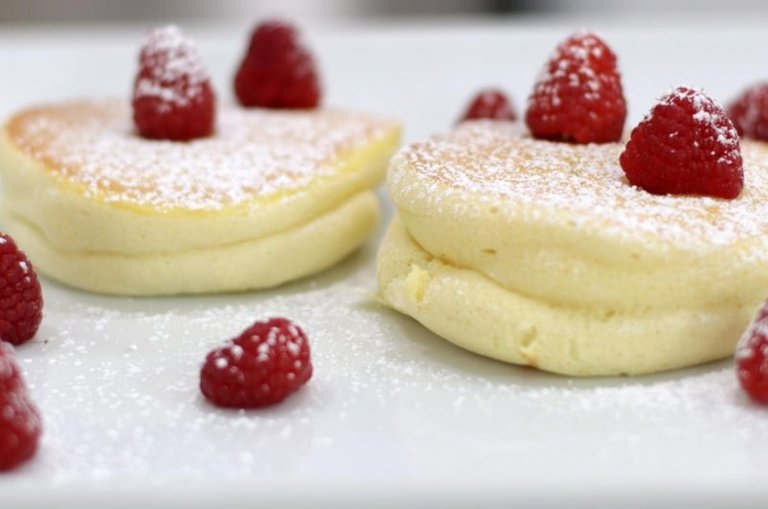 Are you ready to make the most fluffiest and delicious pancakes around? Okay, taste is definitely a matter of opinion, haha. But these Japanese Souffle pancakes are so fluffy, they are like eating a soft little cloud of goodness.
This Japanese Souffle pancakes recipe is very easy to make as well, with just a handful of ingredients. They do take longer than classic American pancakes or crepes but are so worth it.
If you like Angel food cake and pancakes you will love these. Souffle pancakes are like a blend between the two. If I can do it, you can do it. Let's get started!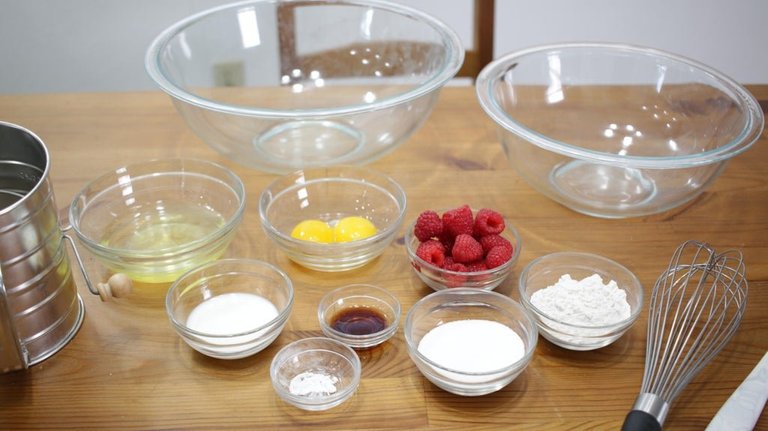 Ingredients
2 large egg yolks
4 tsp of milk whole, 2%, skim, etc. (20ml)
2 tsp of vegetable oil 10ml
1/2 tsp of vanilla extract
1/4 cup flour all-purpose or cake flour (30g)
1/2 tsp baking powder optional
3 large egg whites
1/4 tsp of cream of tartar lemon juice, or white vinegar
3 1/2 Tbsp of white granulated or fine sugar 45g
Oil for the skillet
2 Tbsp Water for the skillet
Instructions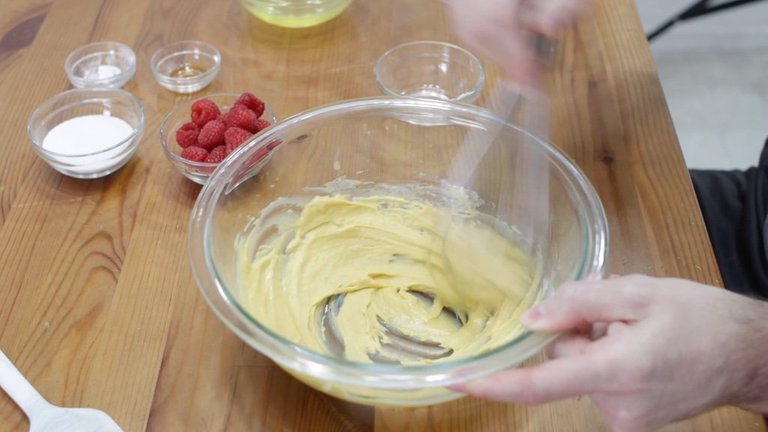 Separate three eggs, but only use 2 of the yolks and set those in a medium bowl. Place the egg whites in a separate bowl.
Add the milk to the egg yolks and whisk. Then add in the vanilla extract and oil and whisk until a little frothy. Sift the flour (and baking powder) into the bowl, then whisk until well combined.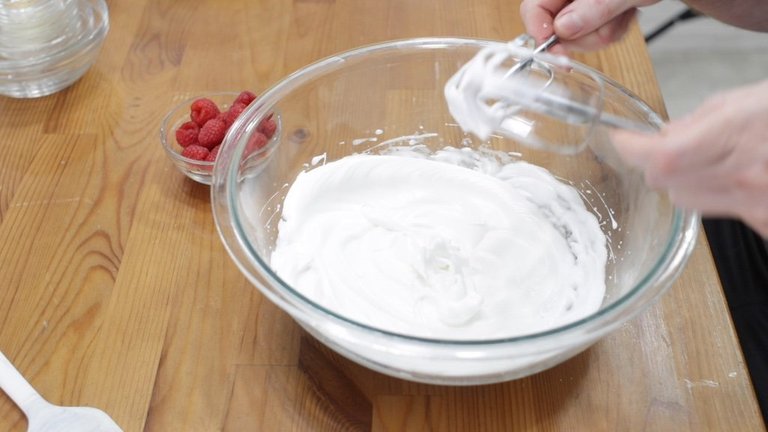 Add the cream of tartar to the egg whites. Mix on medium speed until frothy/foamy. Then add the sugar a bit at a time, and mix, then 15 to 20 seconds later, add in more of the sugar, etc. Until the sugar is all incorporated. Keep mixing until you have stiff peaks. It should resemble whipped cream, and the peak won't fall over when you lift the beater out.
Set a skillet on the burner. Turn the heat in between low and medium-low, on my oven, it is number 3. Allow the pan to heat up for at least 10 minutes. Then add a bit of oil to the pan, baste it on with a silicone brush, or wipe it on with a paper towel.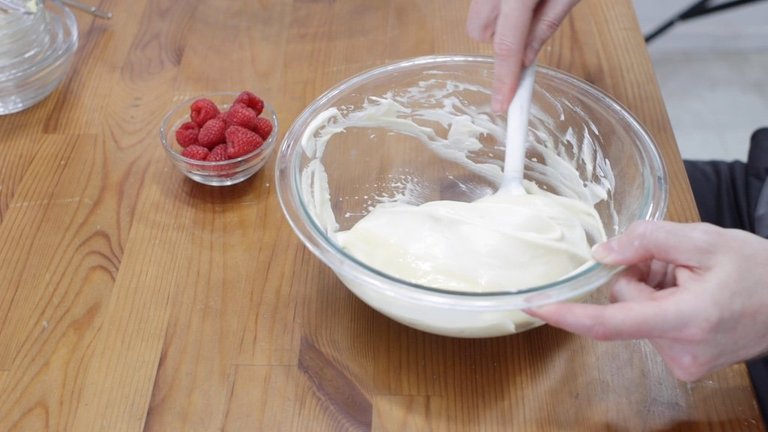 Add about one-third of the meringue to the bowl with the egg yolk batter. Whisk it in. Next, dump in the rest of the egg whites and just fold them in. Stop folding, once all the egg whites are incorporated.
And just like that, the Japanese Souffle pancake batter is ready to go.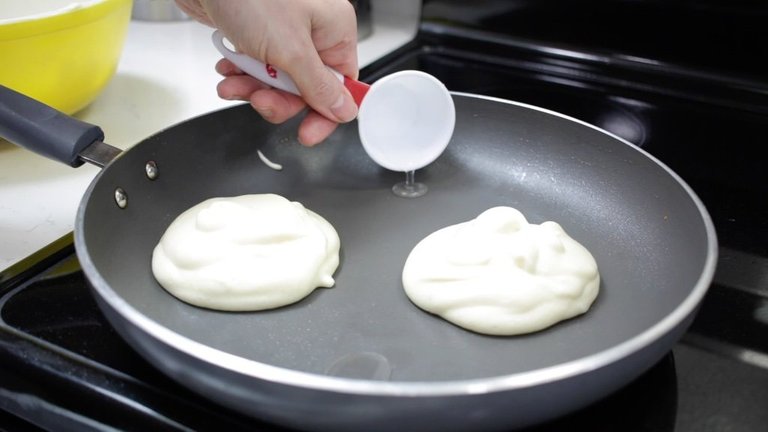 Now use a spoon or ice cream scoop and scoop some batter into piles on the pan. Then scoop some more on top of that pile.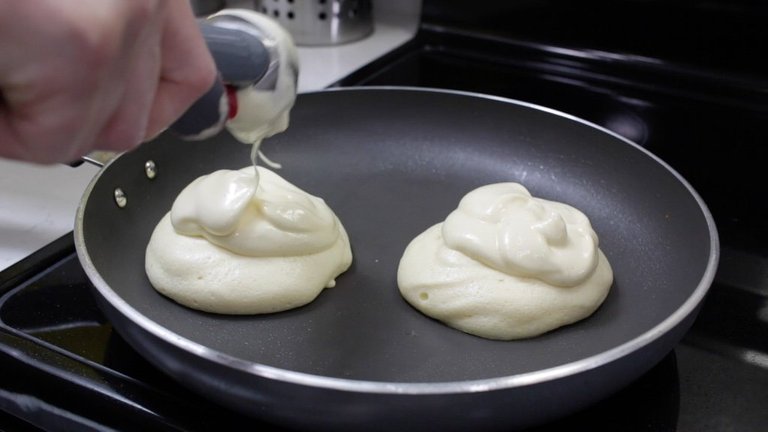 Add a little bit of water to the pan, which will create extra steam and help cook the pancakes.
Place a lid, or use something like a pizza pan on top, and cook for 2 minutes.
After a couple of minutes remove the lid, and scoop on some more batter. Repeat as desired to get even taller pancakes. Pile cook, etc. Add a little more water.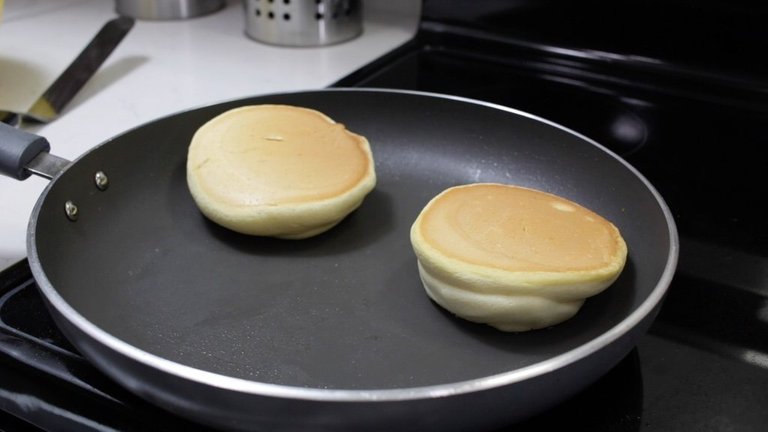 Cook for the remaining time, the total time for this first side will be 7 to 8 minutes.
After 7 minutes, check under the pancake with a spatula. It shouldn't stick at all to the pan. If it is sticking a little bit, allow it to cook for another 30 seconds.
The sides of the pancake should be dull or dry to the touch as well. Now, you can flip them over.
Add a little bit more water, then cover and cook for 4 to 5 minutes.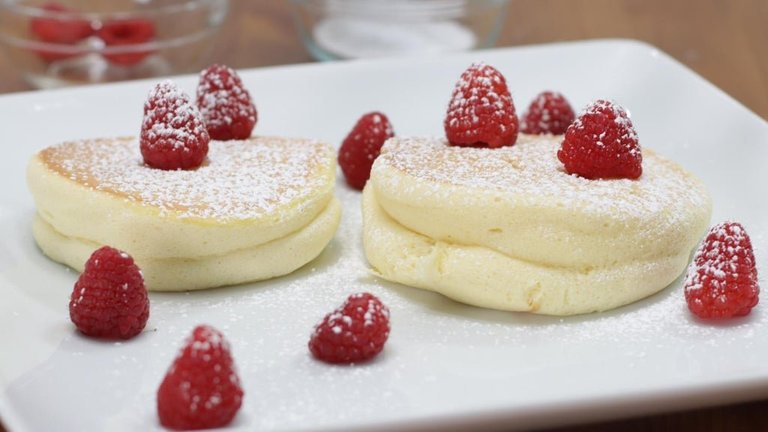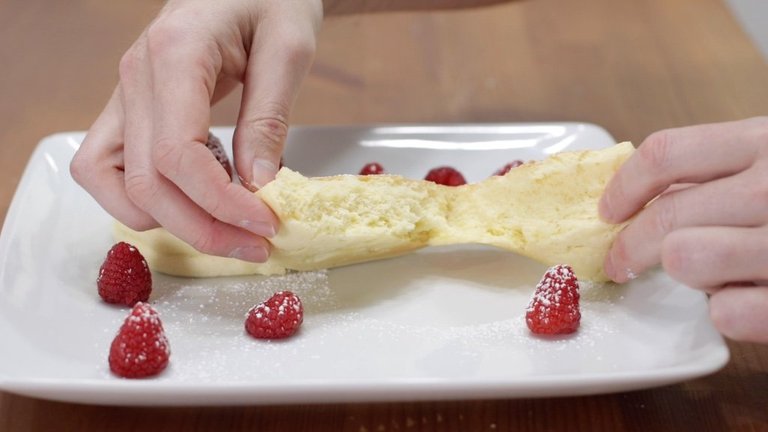 Then serve them however you like. I like raspberries and powdered sugar with mine, sometimes a little bit of maple syrup or strawberry syrup/sauce. Enjoy!
Watch the video tutorial here: