Me gustan mucho las conservas de coco y aunque quería preparar unas con ésta fruta no conseguí ninguno en alguna frutería cerca de la casa, no quería quedarme con las ganas de realizar conservas así que probé con zanahorias y la verdad es que quedaron riquísimas pero con una consistencia más gelatinosa que la del coco, me gustaron bastante la zanahoria no tiene nada que envidiarle cada uno resalta con su sabor.
I really like coconut preserves and although I wanted to prepare some with this fruit I did not get any in a greengrocer near the house, I did not want to stay with the desire to make preserves so I tried with carrots and the truth is that they were delicious but with a more gelatinous consistency than the coconut, I liked the carrot quite a lot, it has nothing to envy each one stands out with its flavor.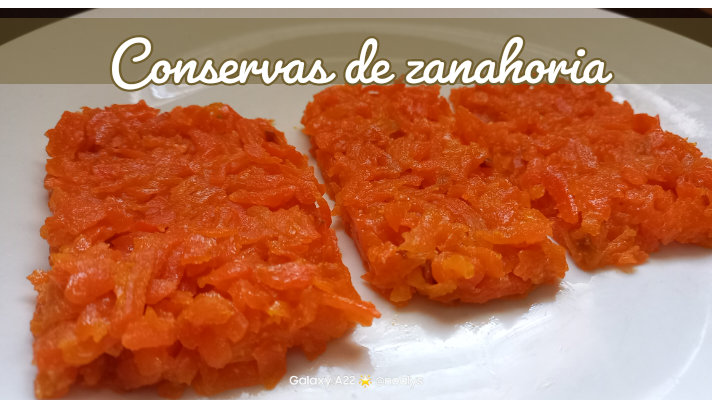 ---
Ingredientes:
3 zanahorias
150gr de azúcar
250ml de leche
Ingredients:
3 carrots
150gr sugar
250ml milk
---
Elaboración / Elaboration: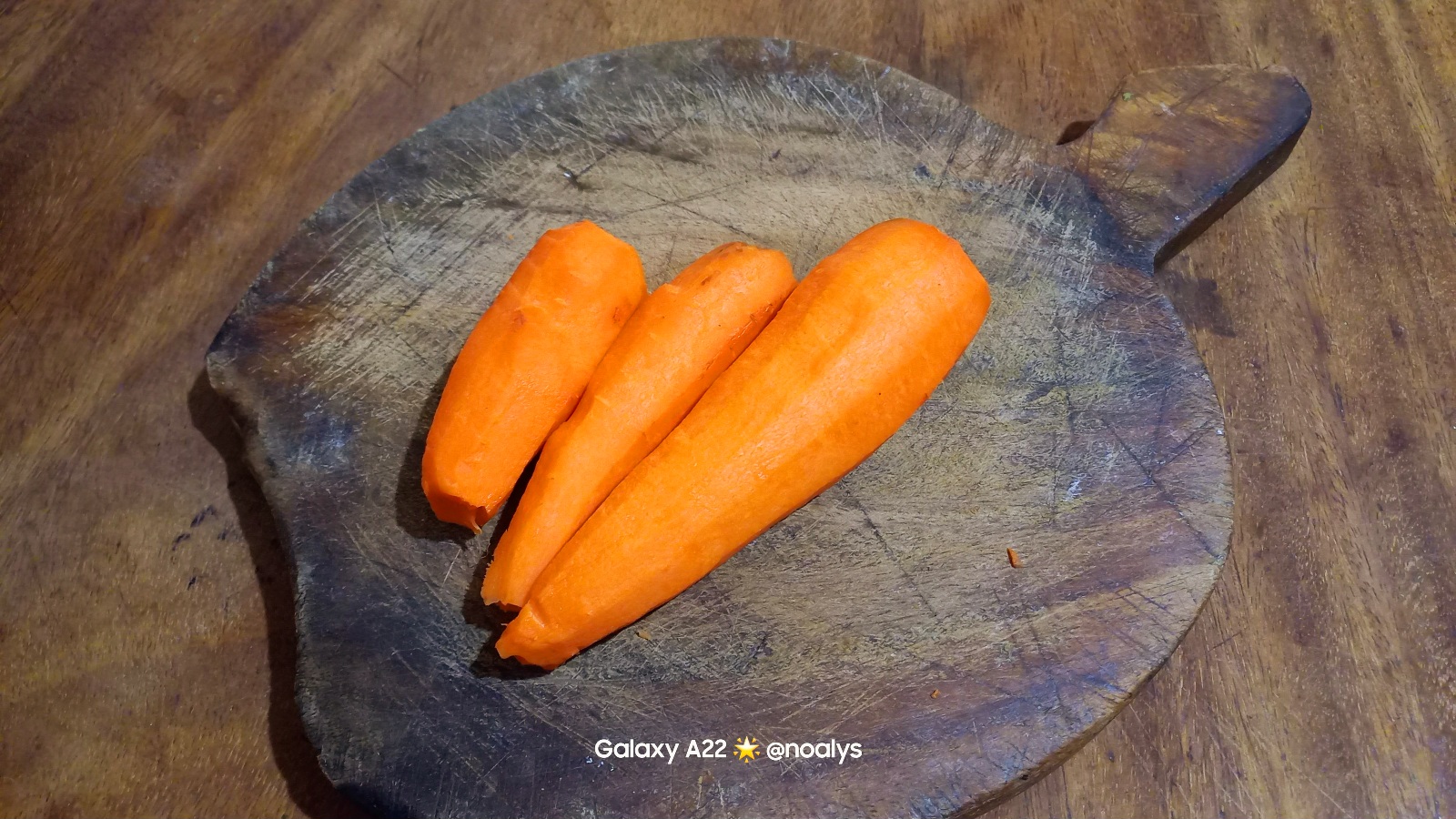 Inicié lavando y retirando la piel de las zanahorias, con rallador corté en tiras por su zona más gruesa.
I started by washing and removing the skin from the carrots, and using a grater I cut the thickest part of the carrots into strips.
---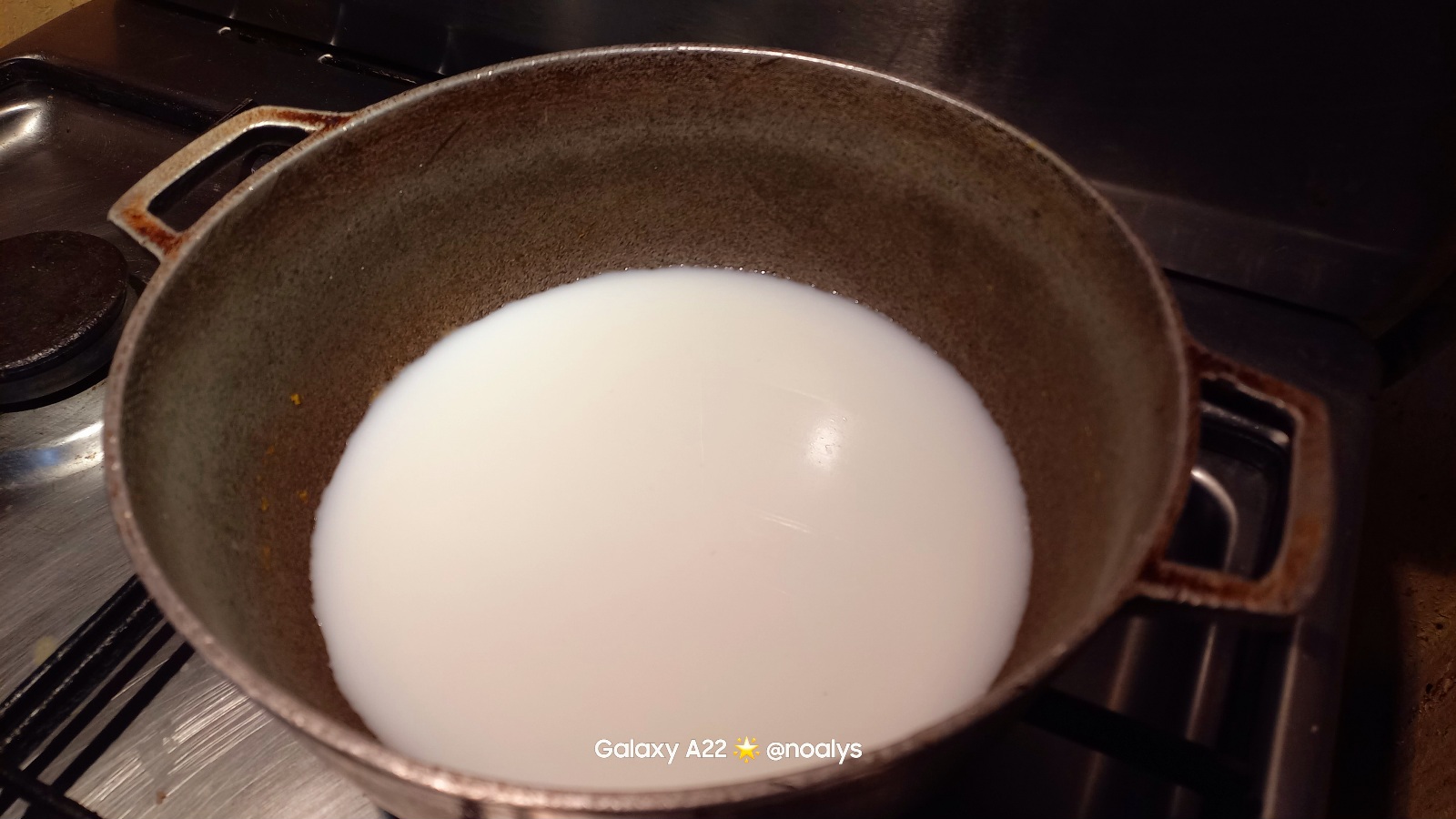 En una paila mediana añadí leche, zanahorias ralladas y la azúcar, mezcle todos los ingredientes y dejé cocinar a fuego medio rápido.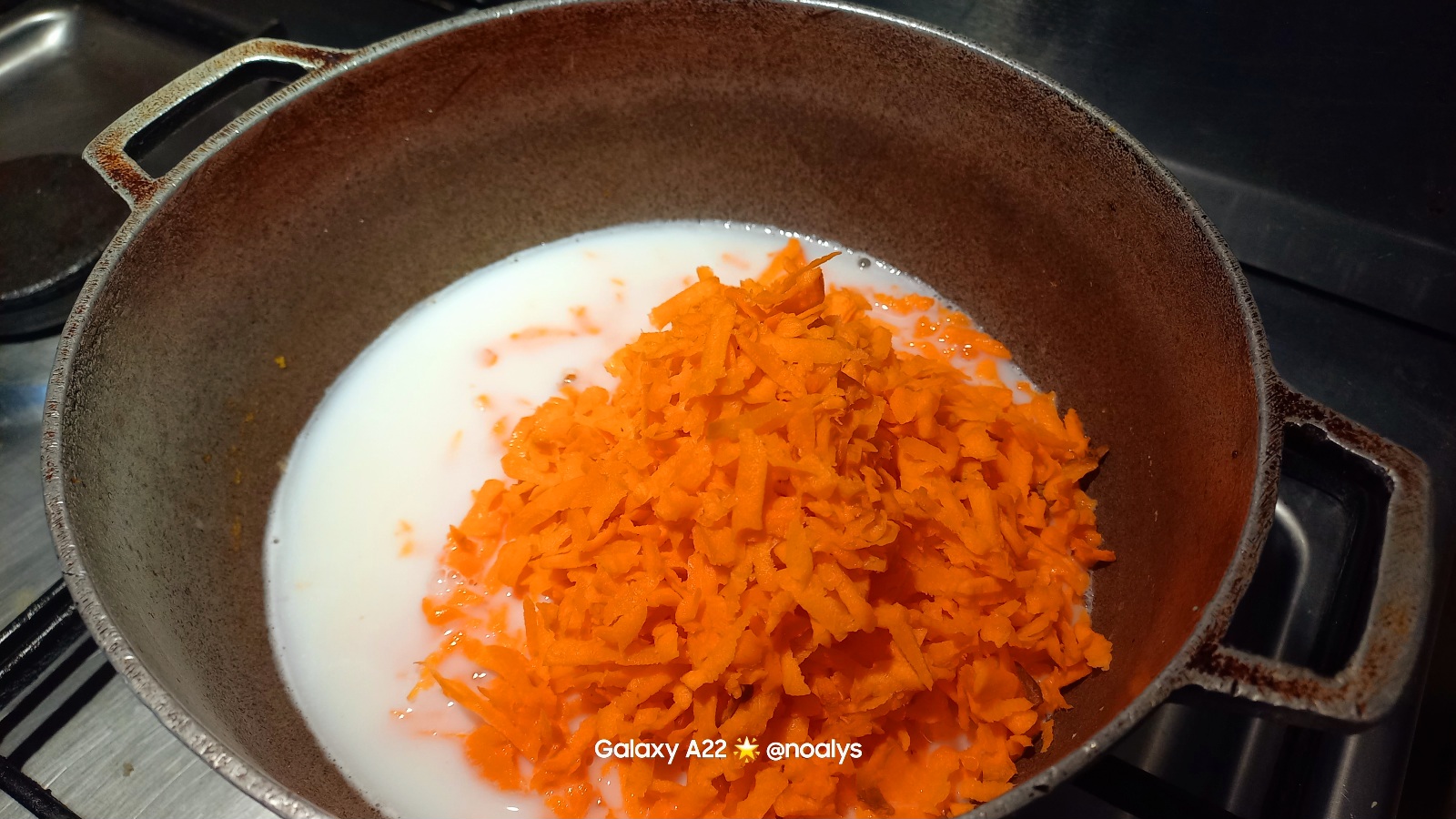 In a medium saucepan I added milk, grated carrots and sugar, mixed all the ingredients and let it cook over medium high heat.
---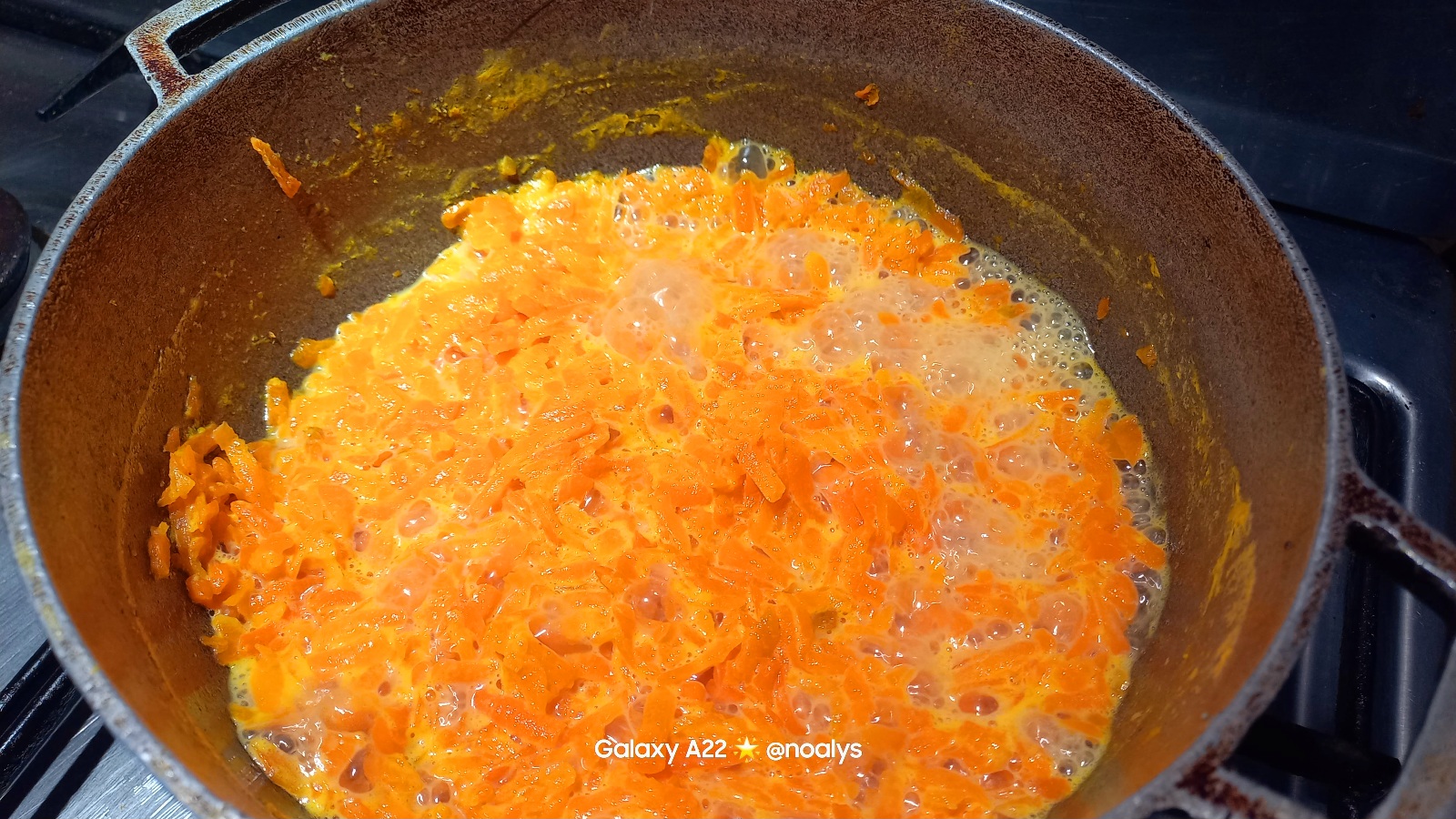 Se cocinó la preparación aproximadamente unos 40 minutos, momento en el que ya había mermado toda la leche quedando bien secas las zanahorias.
The preparation was cooked for approximately 40 minutes, by which time all the milk had evaporated and the carrots were very dry.
---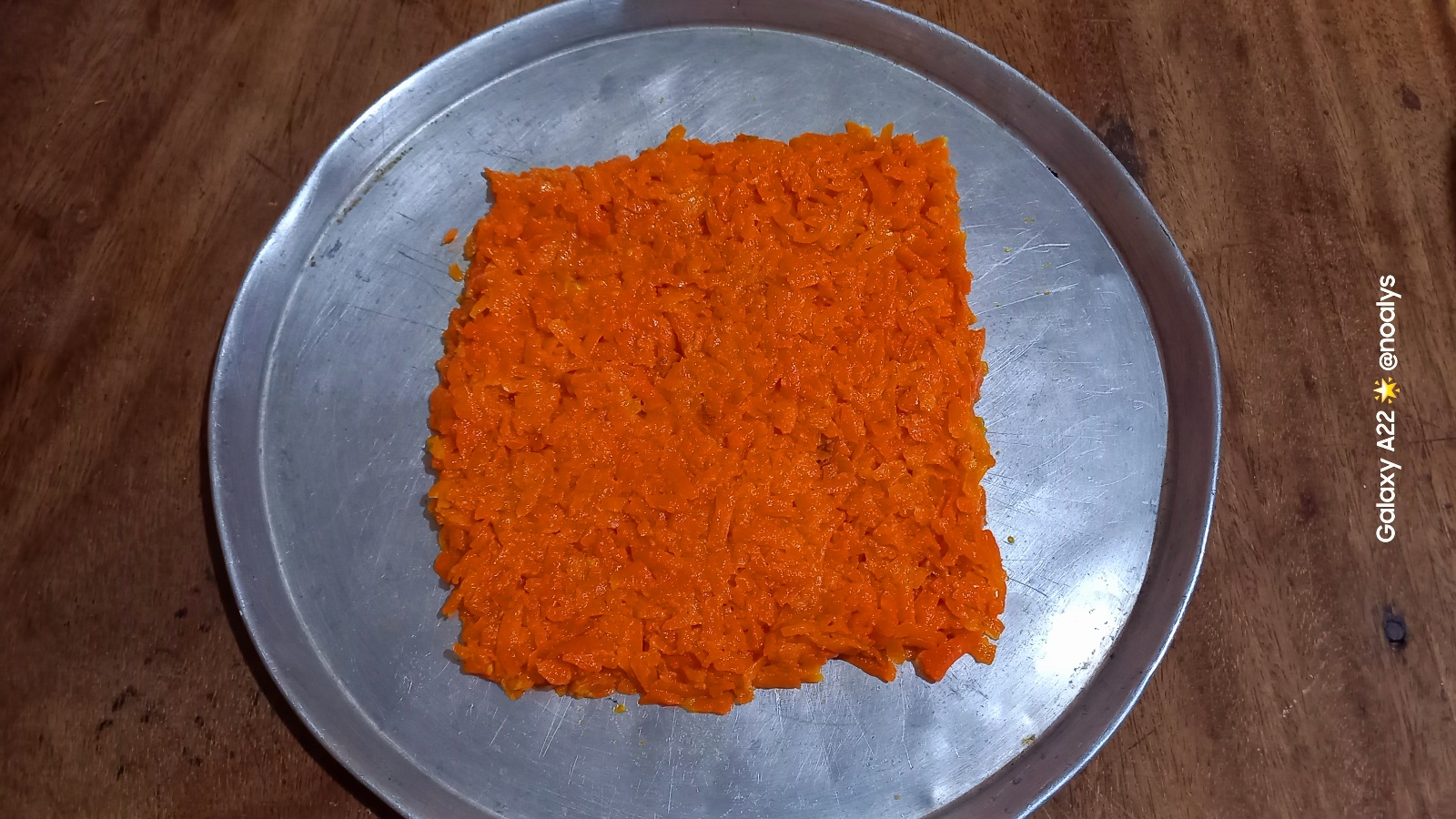 Añadí las zanahorias en una bandeja y con cuchillo corté con cuidado teniendo en cuenta que estaban un poco blandas. Luego lleve a refrigerar durante 4 horas para que cambiarán su consistencia a gelatinosa las conservas y que no se rompieran al momento de retirar de la bandeja.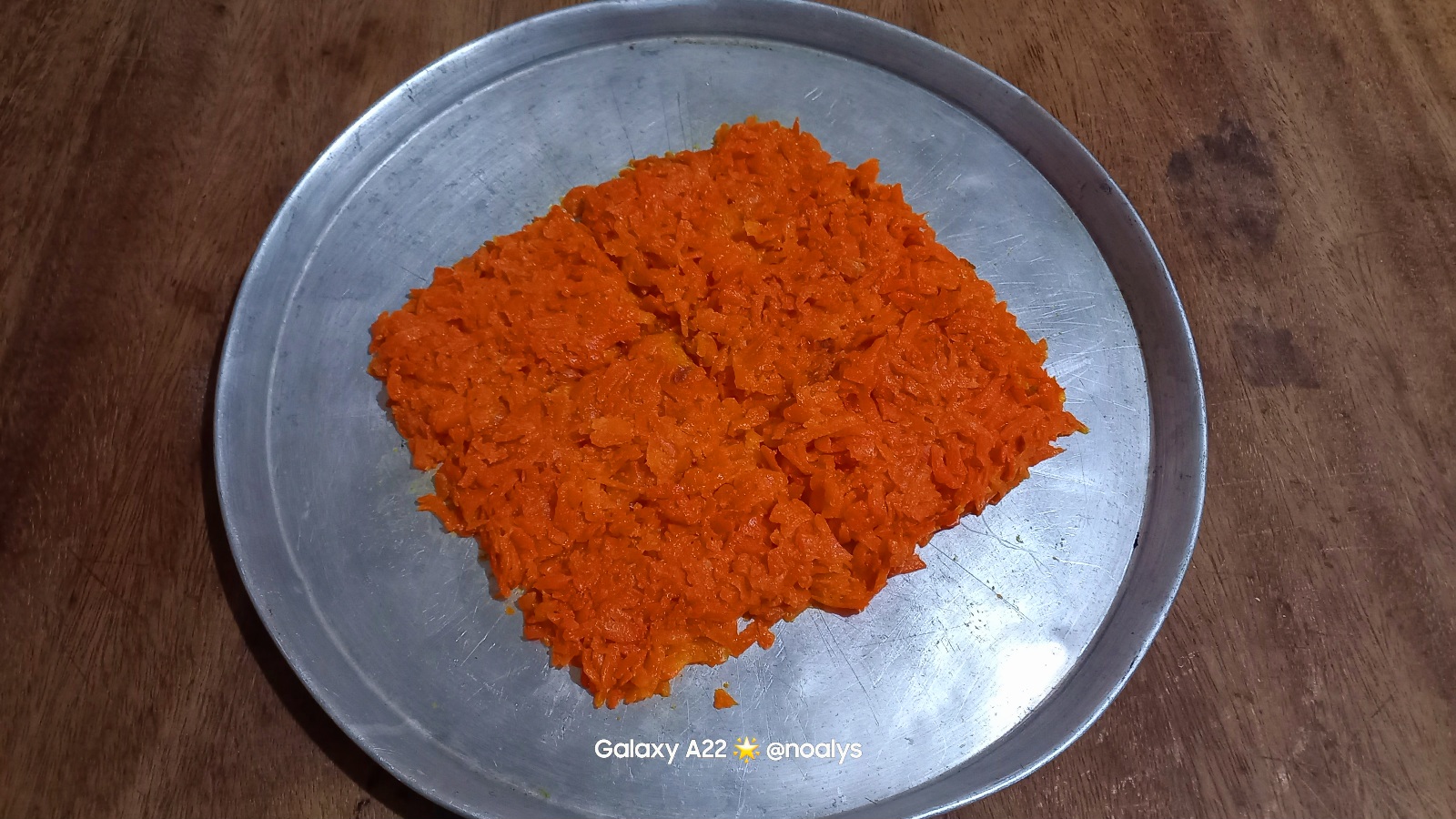 I added the carrots in a tray and carefully cut them with a knife, taking into account that they were a little soft. Then I refrigerated them for 4 hours so that the consistency of the preserves would change to gelatinous and they would not break when removed from the tray.
---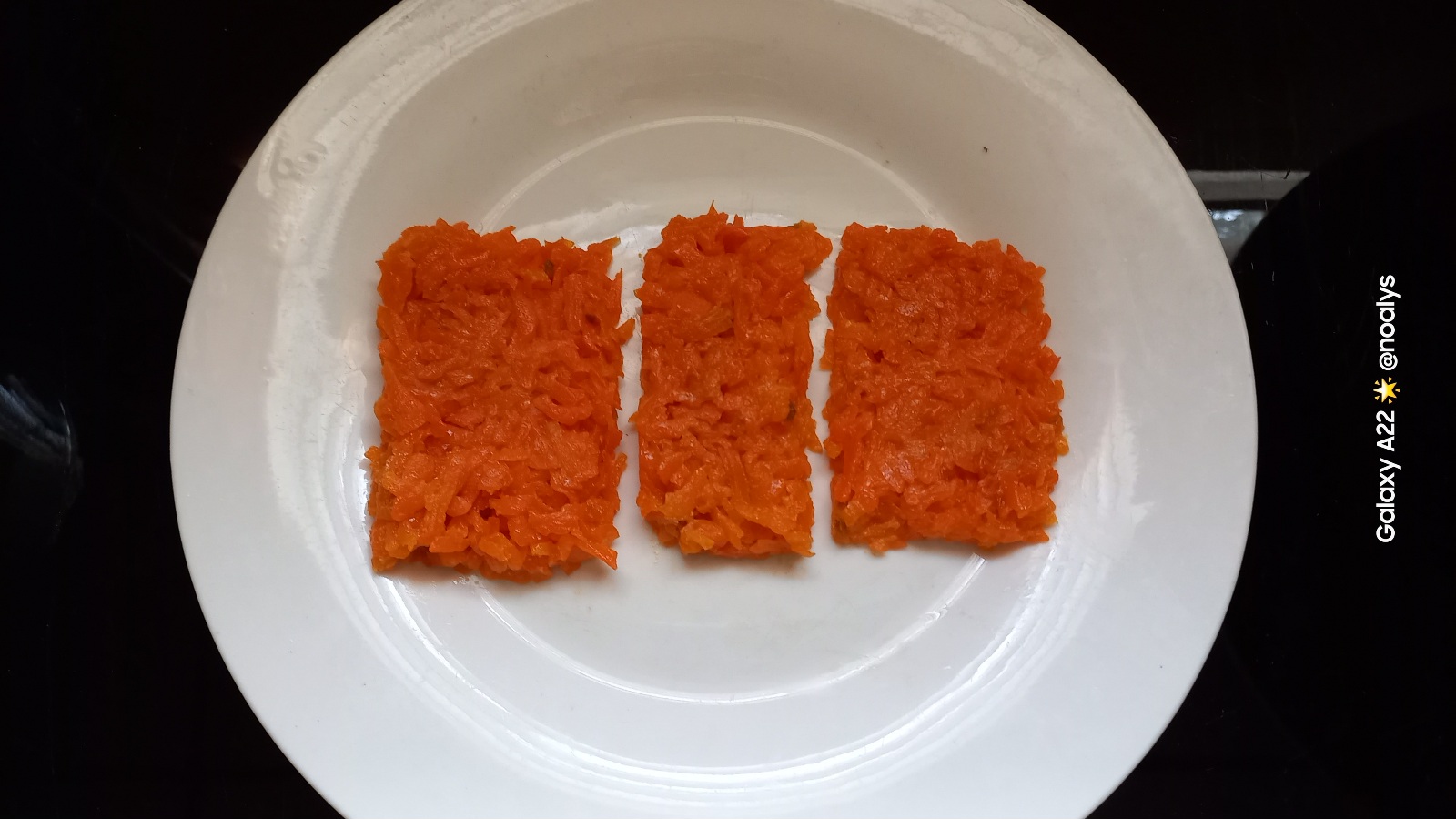 Una vez transcurrido el tiempo en la nevera, retiré de la bandeja las conservas e inmediatamente me comí una para probar, realmente quede satisfecha con el resultado aunque solo quedaron bien consistentes más no duras al darle el primer mordisco son bastante blandas, suaves y deliciosas, un rico postre para degustar el fin de semana.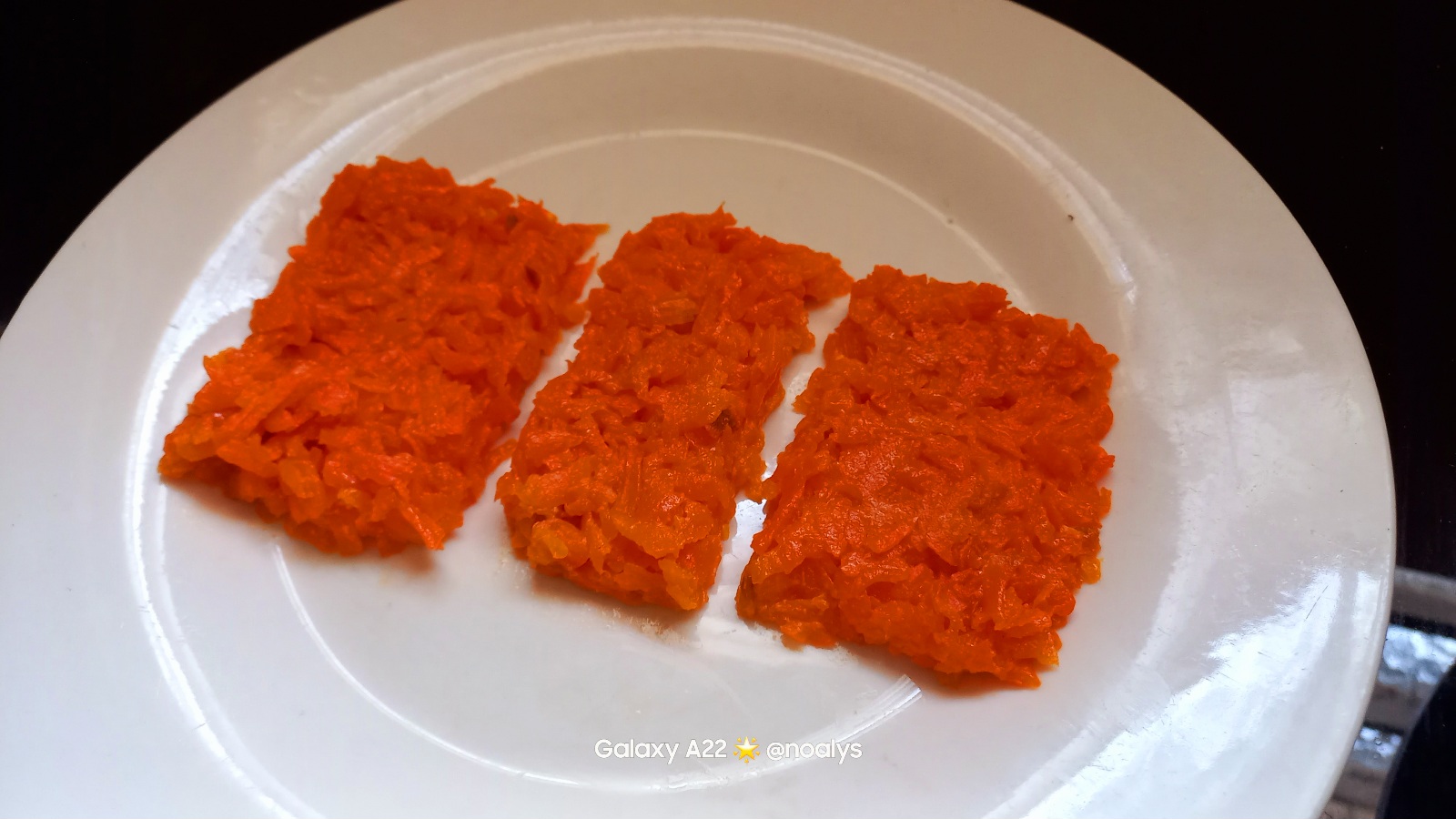 Once the time in the refrigerator had elapsed, I removed the preserves from the tray and immediately ate one to try, I was really satisfied with the result although they were only consistent but not hard when I took the first bite, they are quite soft, smooth and delicious, a delicious dessert to enjoy on the weekend.
---
See you next time, foodies!
¡Hasta una próxima receta comidistas!

Fotografías tomadas con un Samsung Galaxy A22.
Banner realizado en Adobe Express.
Contenido de mi propiedad.
Traducción por: Deepl
Discord: noalys#3785
Photographs taken with a Samsung Galaxy A22.
Banner made in Adobe Express.
Content of my property.
Translation by Deepl
Noalys Salas
2.023