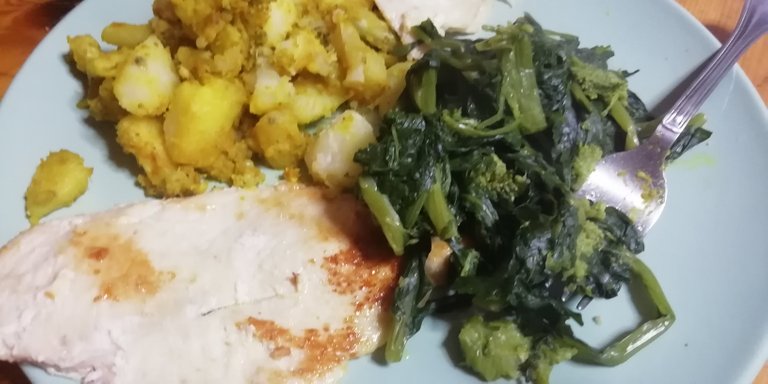 In these days I try to eat healthier, after the Christmas time my body need a detox action , my belly increase and I feel heavy ah ah ah.
For the healthy dinner I prepare chicken without sauces just a bunch of salt and oil in the fryng pan.
I obviously use extra virgin oil. It's more healthy than others oils.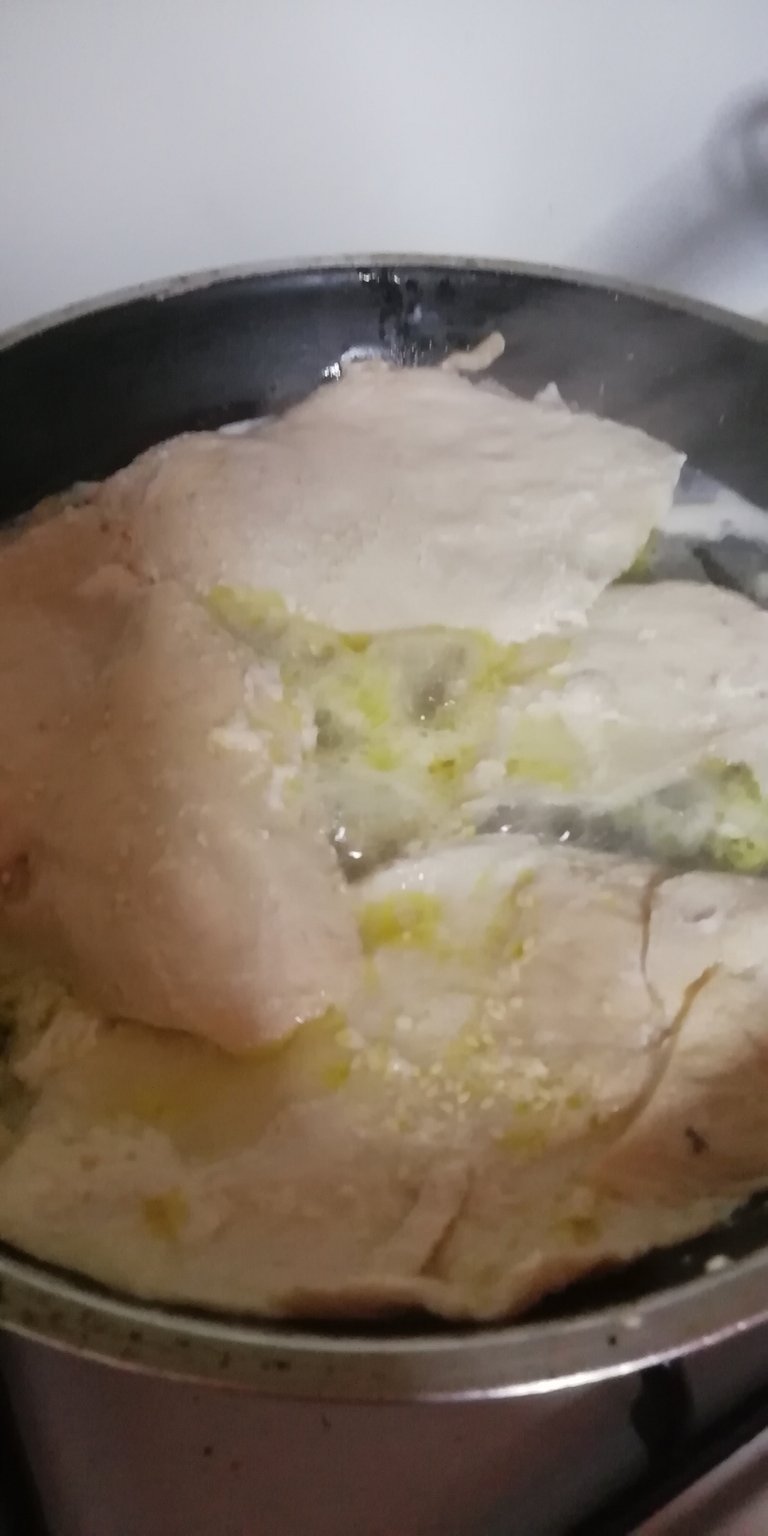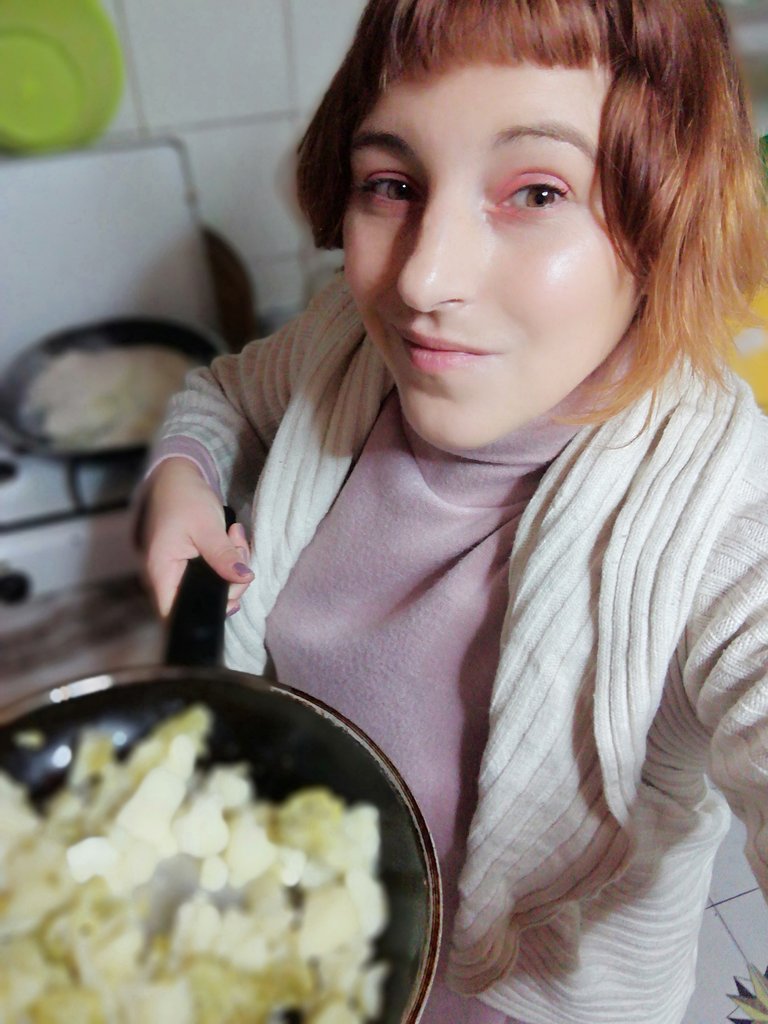 For accompany the chicken I prepare spinach, simple too, i boil them and use a bunch of salt and some spices.
I also prepare potatoes and broccoli. I boiled them together than I fry them in the pan, for make them more flavored.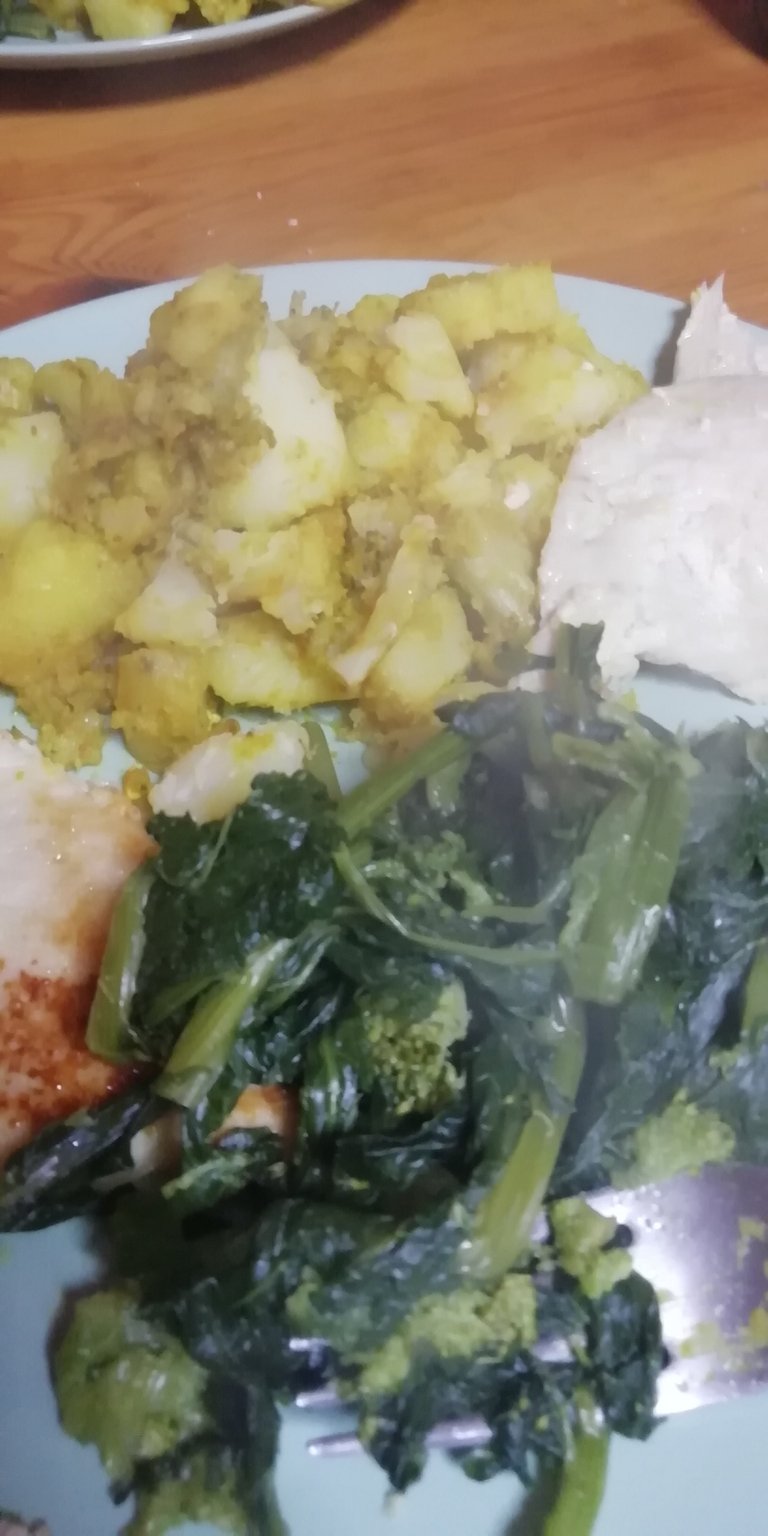 It was a tasty dinner but healthy too. I put a spoon of oil also on potatoes and broccoli.
It was really tasty! We eat them with natural bread, a bread with less gluten and more cereals.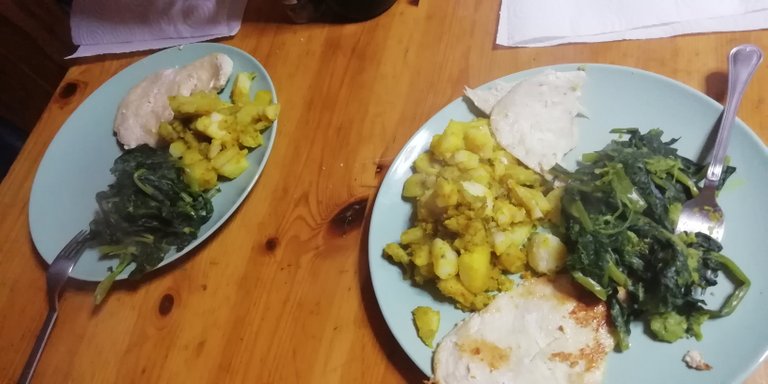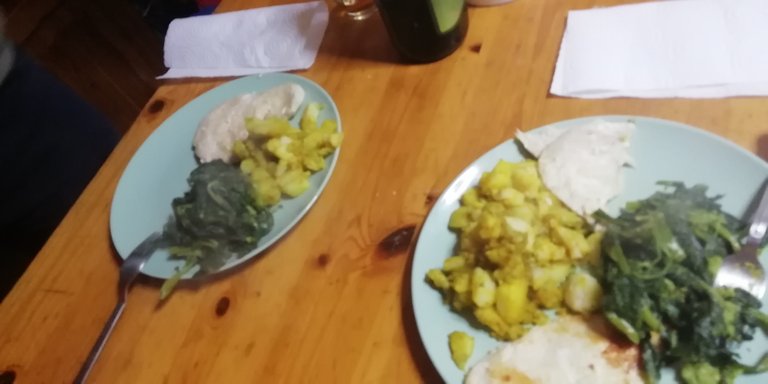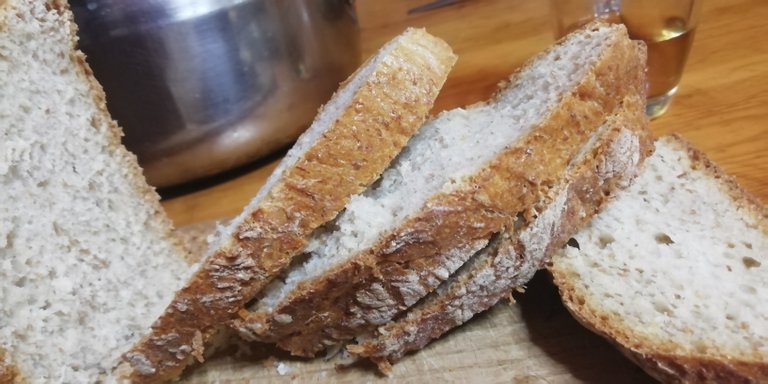 But we ruined this healthy dinner with a very unhealthy dessert! A big pandoro (typical winter dessert during the Christmas), with sambuca liquor and chocolate.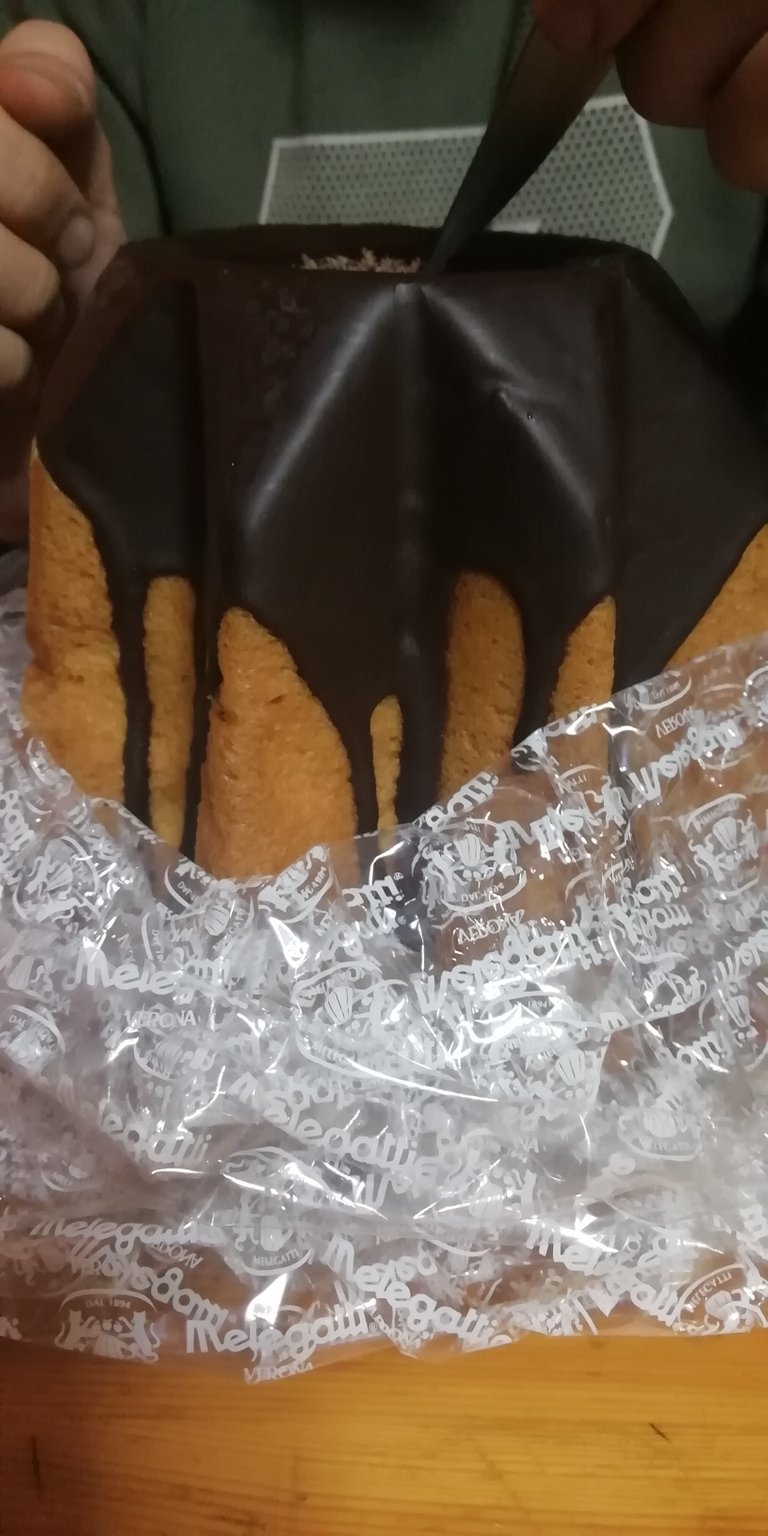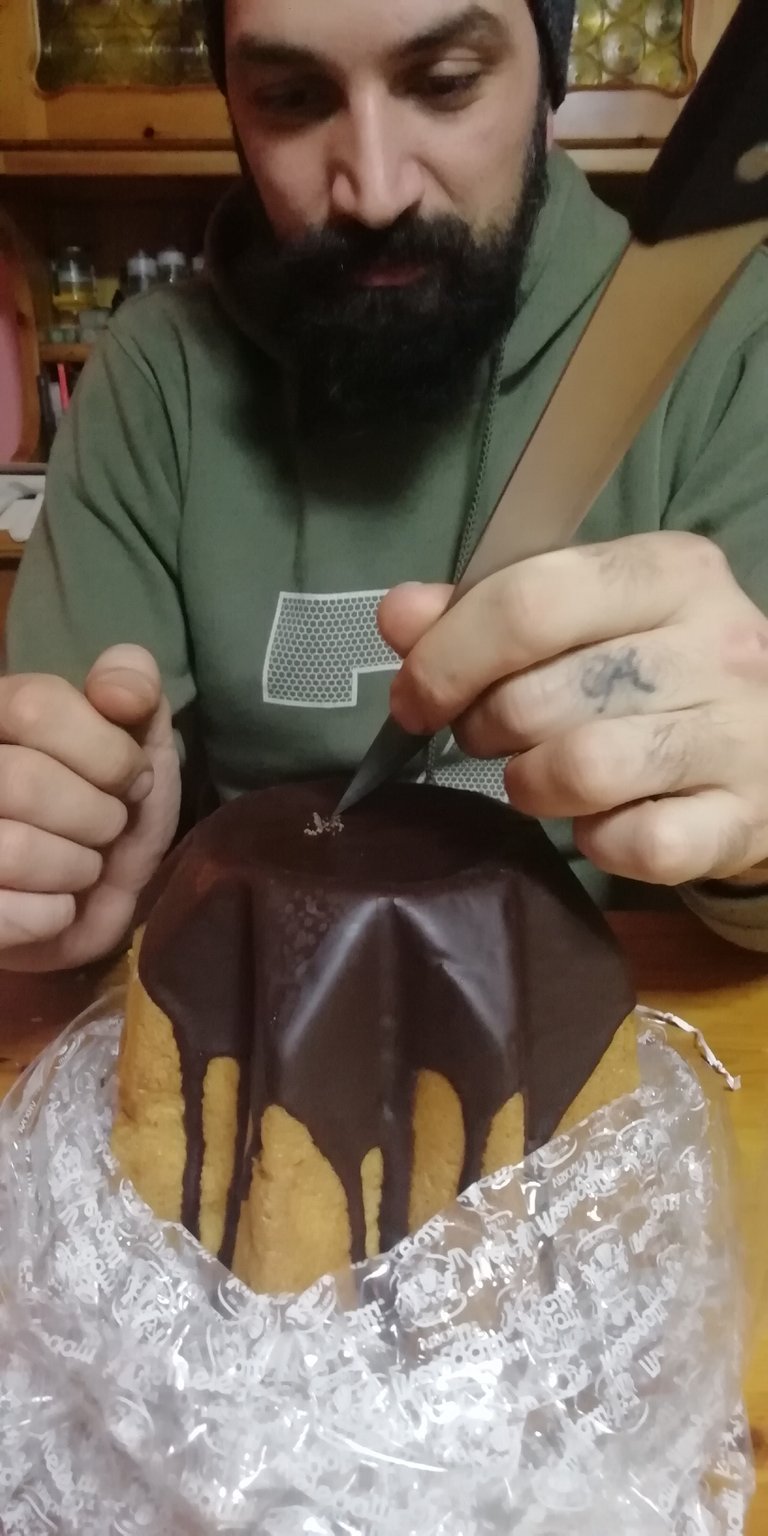 ---
Posted via foodiesunite.net