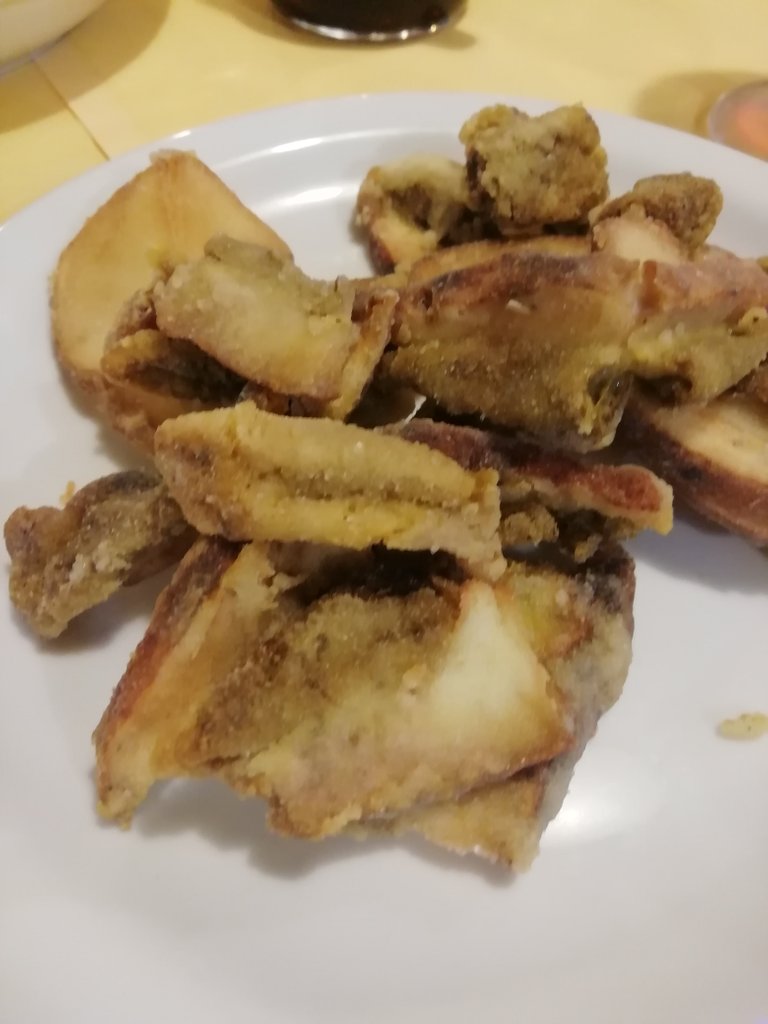 Before the lockdown here was the mushroom season September is the season where everyone go to search mushroom in the woods because they grow a lot.
Is the porcini time.
I truly love porcini, i love to cook them and eat them.
I am not good at search them but I can be a good eater.
I like porcini in every way, in the pasta in sauce, fried..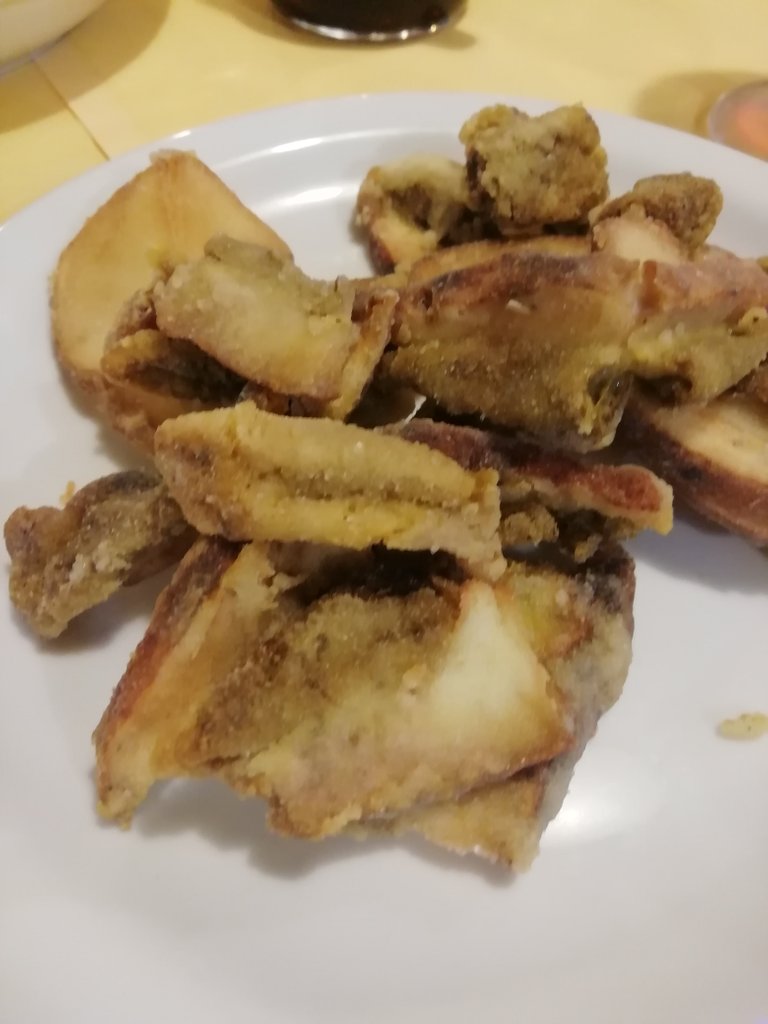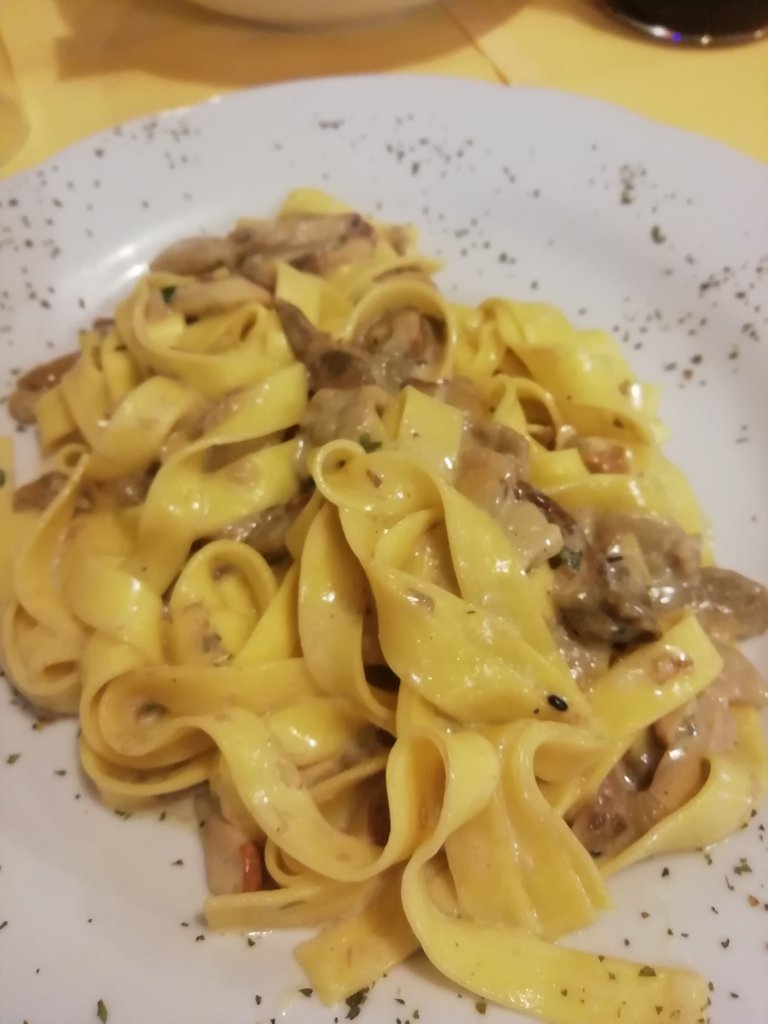 Me and my friend Valentina went to the village restaurant where she work, the rustichello, it's really a good restaurant with local food and traditional recipes, the cook. It's really good and cook so well.
So we had a first dish, tagliatelle with mushrooms, a second wish fried mushrooms and a lot of red wine.
We really enjoyed mushrooms.
They were super tasty!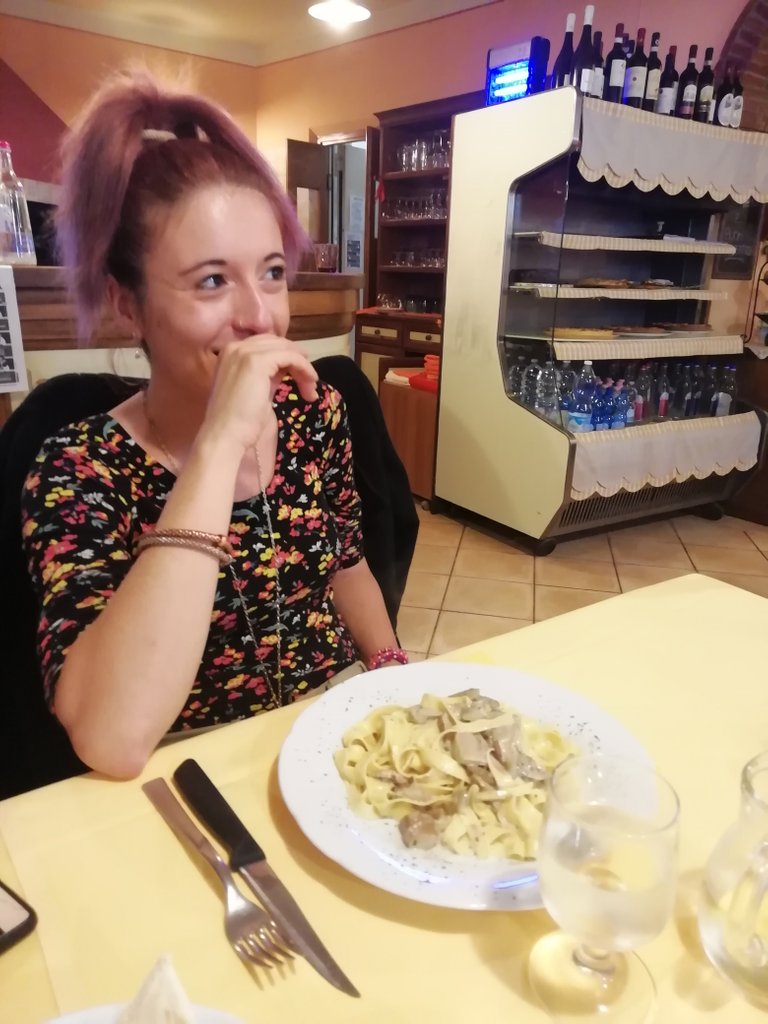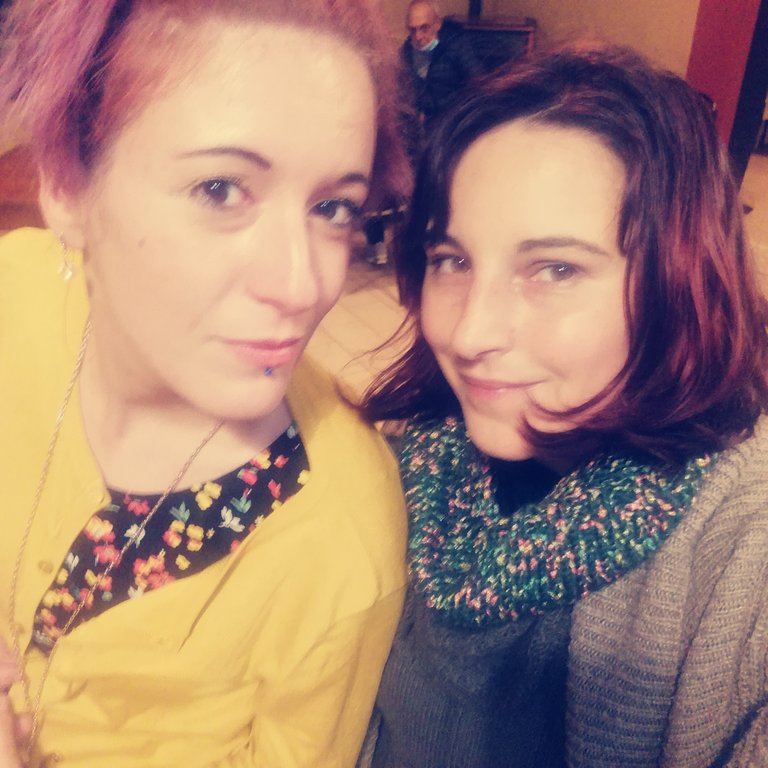 both super happy after the mushroom dinner..