Bengali Recipe : 🥗
Winter vegetables 🥗 Fri with Shrimp 🦐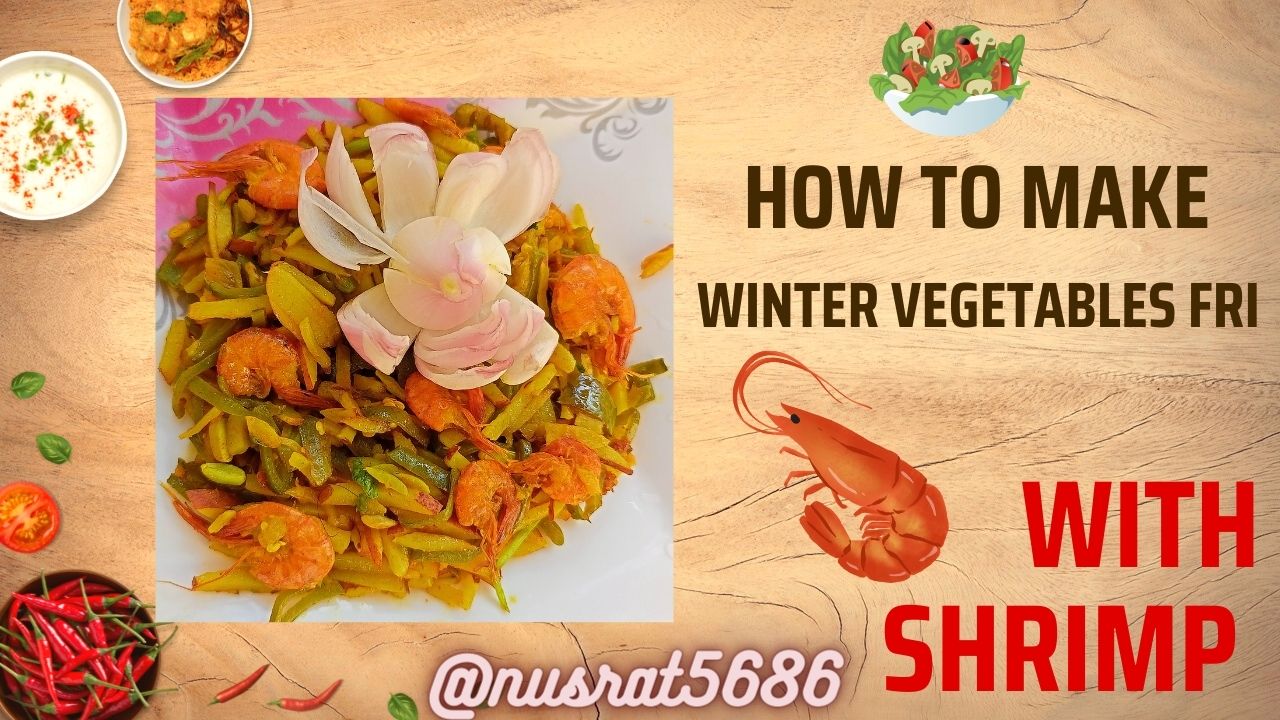 This image made with Canva
Hello Hive 🥰 Saying Winter Good Morning from Bangladesh. The winter season is just knocking at the Door. I just Love winter season because a lot of fresh vegetables are found on the season. Those vegetables are really nutritious and healthy. My family Love's to eat winter vegetables but my daughter Elma mostly loves chicken and shrimp 🦐. I applied many tricks to feed her veggies. Every day a war begins when i goes for feeding her.
Today I just make a trick's to making vegetables Fri with Shrimp 🦐. I am shior she will eat this bcz shrimp is there. I prepared this dish with Beans, potato's and shrimp. This beans ate really nutritious vegetable. So let's see our today's recipe.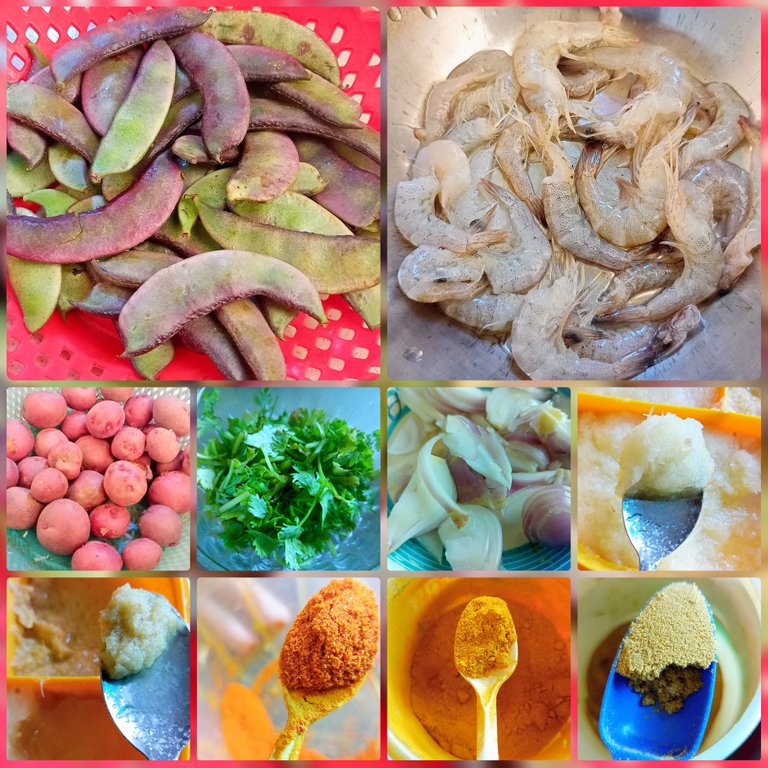 Beans - 500gm
Potato - 200 gm
Shrimp - 100 gm
coriander leaves - As needed
Chili powder - 1 spoon
Turmeric powder - 1 spoon
Cumin powder - 1 spoon
Salt - on taste
Soyabean oil - As needed
Garlic paste - 1 Spoon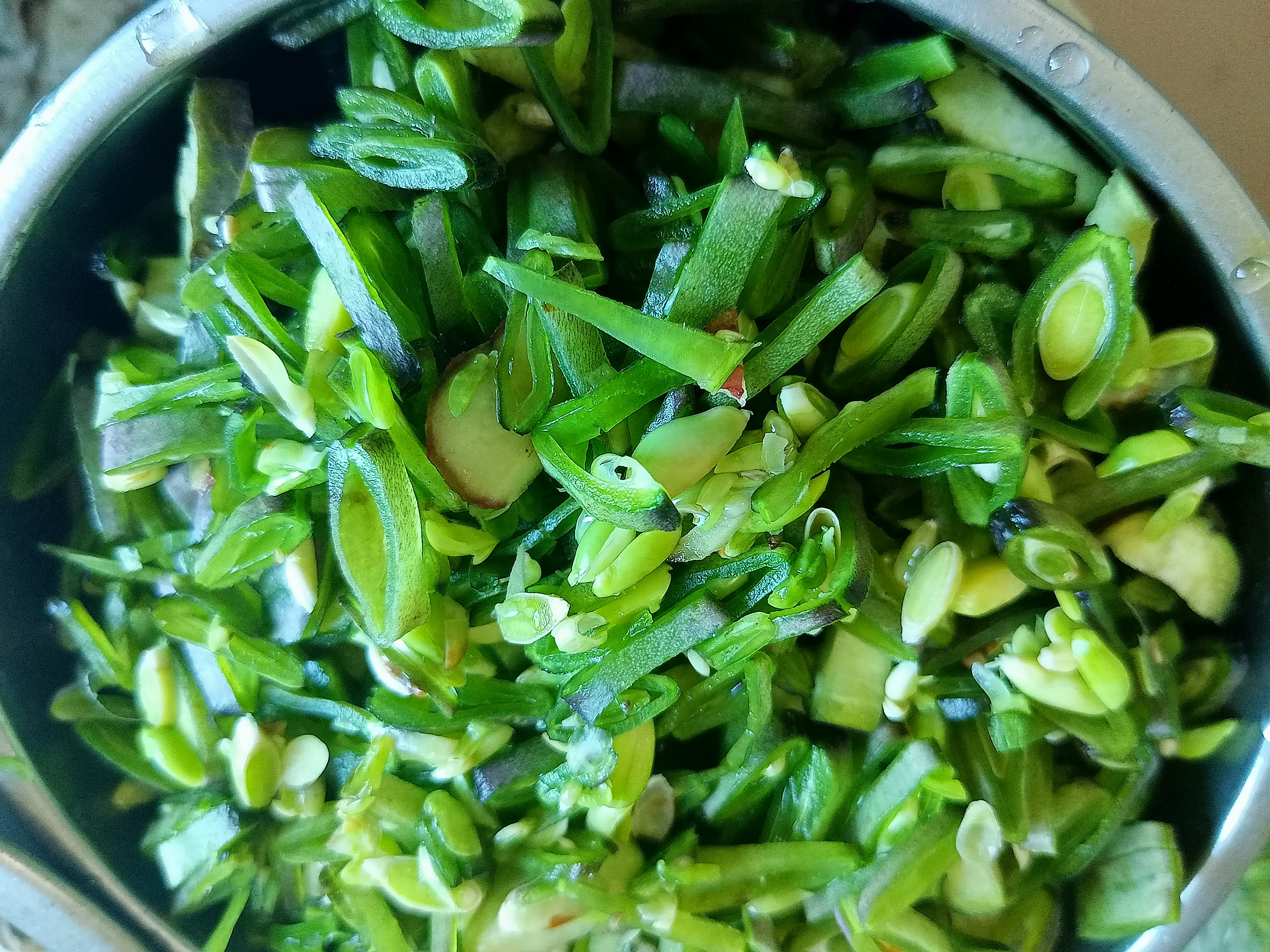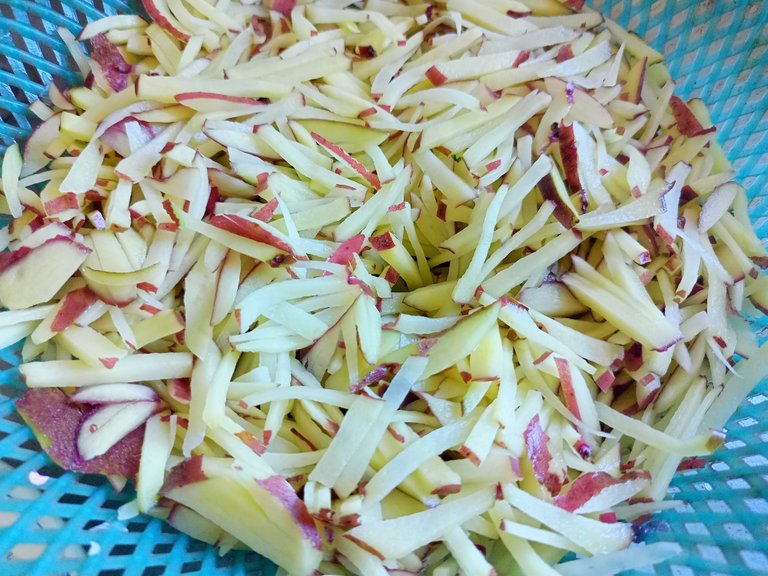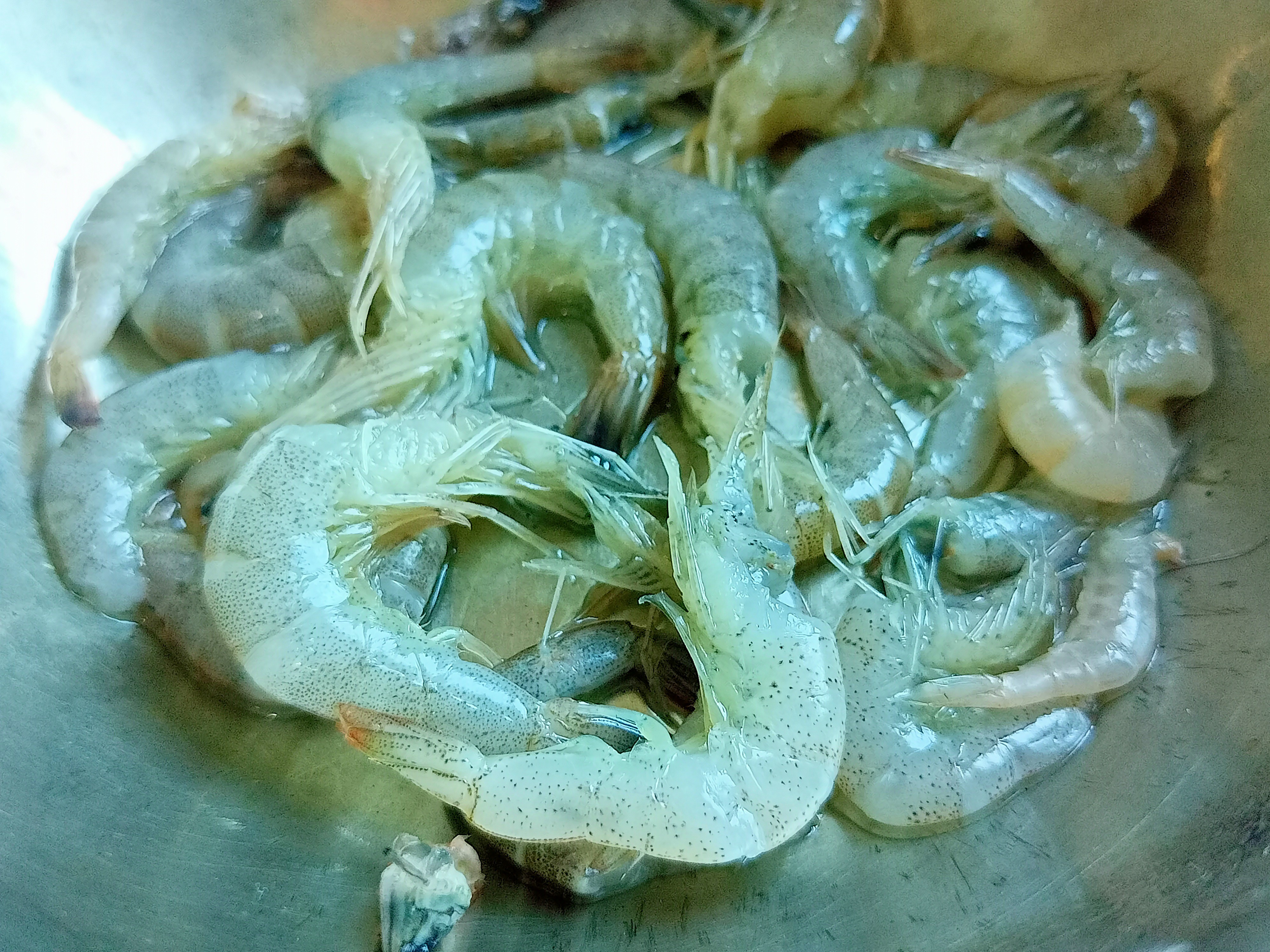 Firstly I will prepare all the necessary ingredients. I cutt the Beans and potatoes in thin size, you can see on my photos. Then I cleaned up the Shrimps and removed the heads. I chopped the onions and Coriander leaves.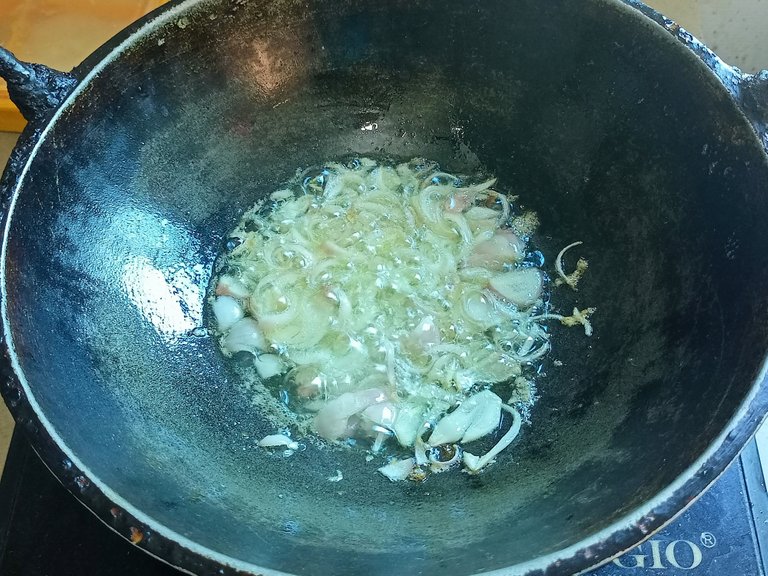 On the First step I Put a pot on oven then Give the Soybean oil on measure. Then put the onions on hot oil. I fried the onions for some times.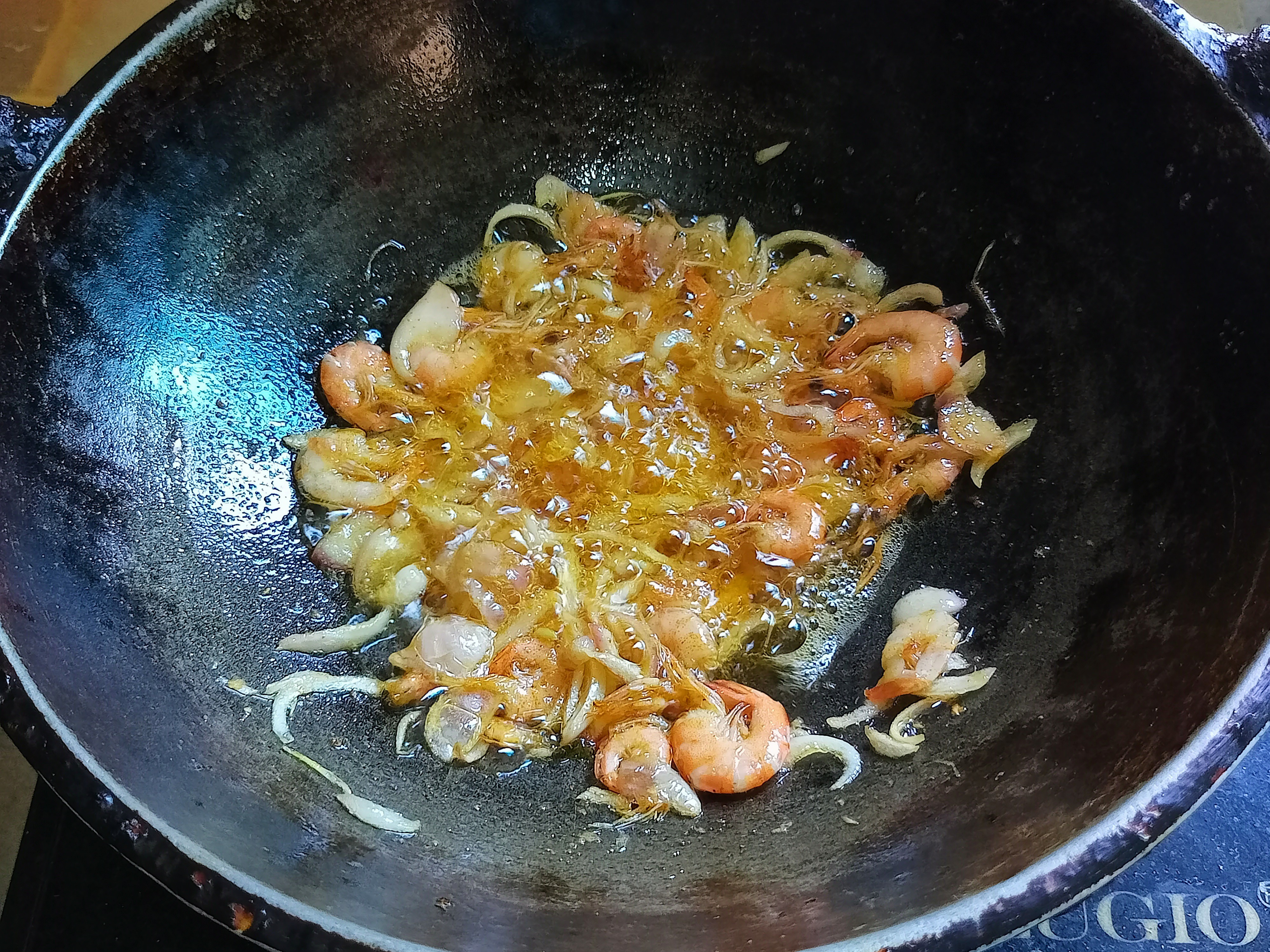 Now I give the Shrimps and fried it with onion's. When the shrimp is turned into red color I stop frying.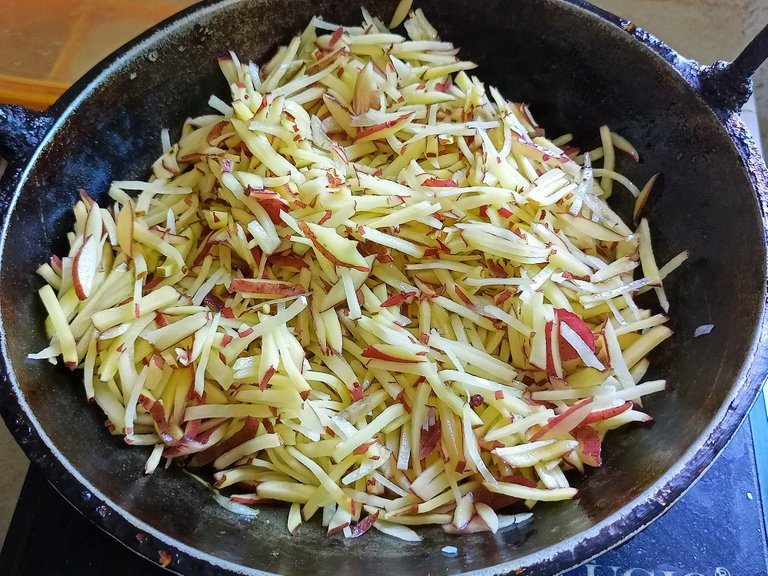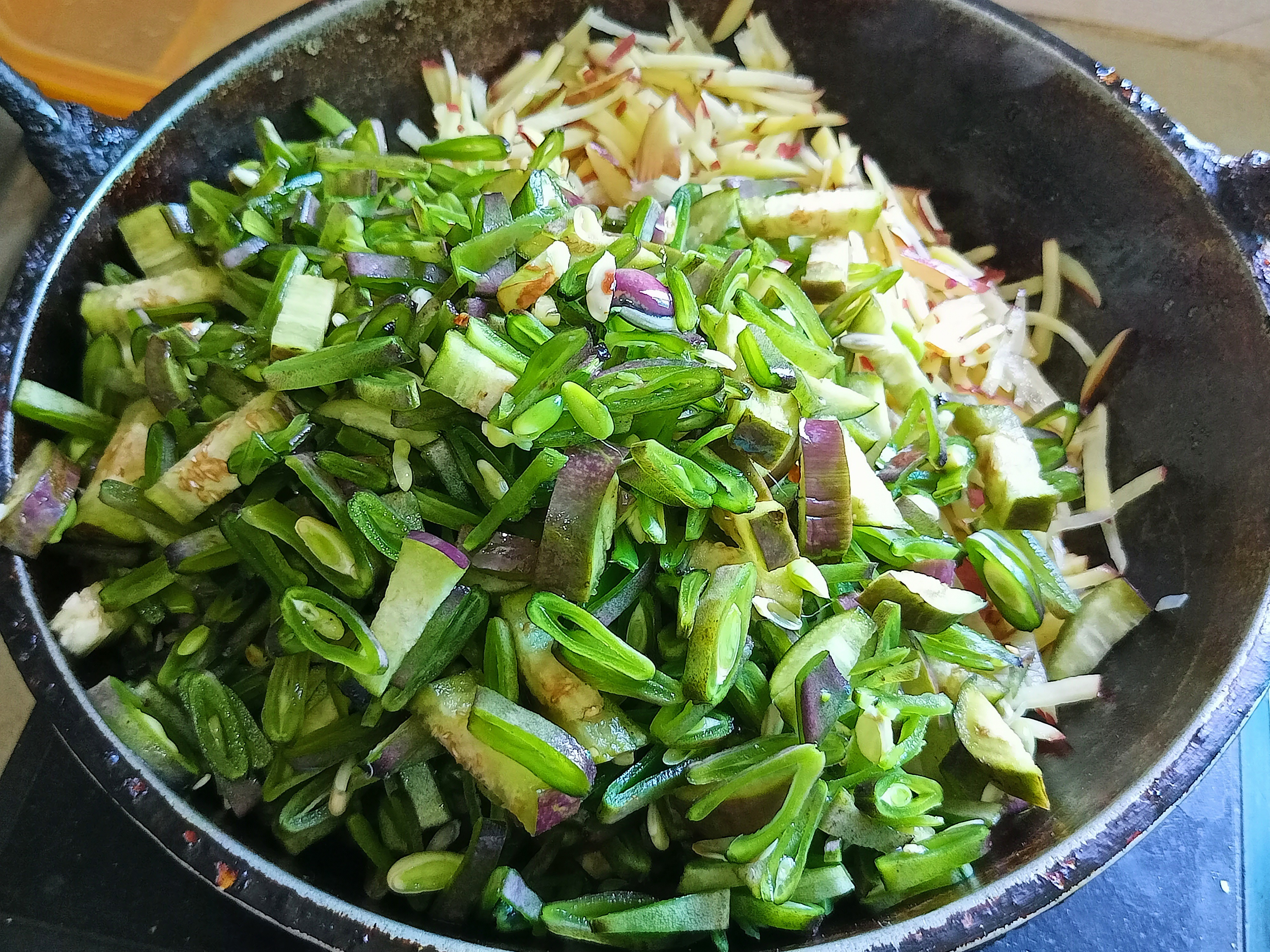 Now I give the potato chop and beans chop.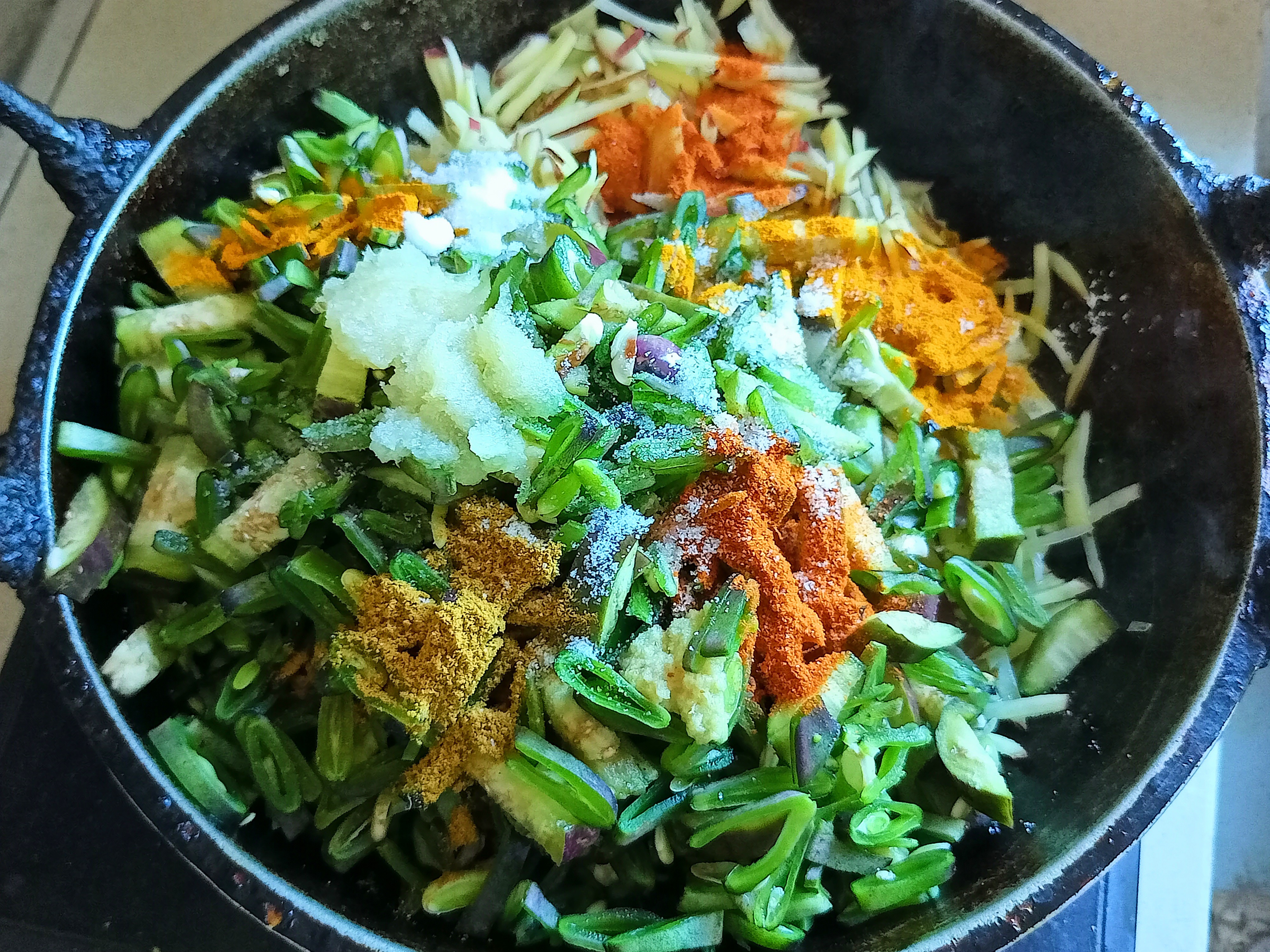 Now I applied Turmeric powder Chili powder, garlic paste, zinger paste, cummin powder and salt on it.
Now I mixed all The spicys and I started stirring with a spoon. I reduced the flame of the stove and cooked for ten minutes with a lid.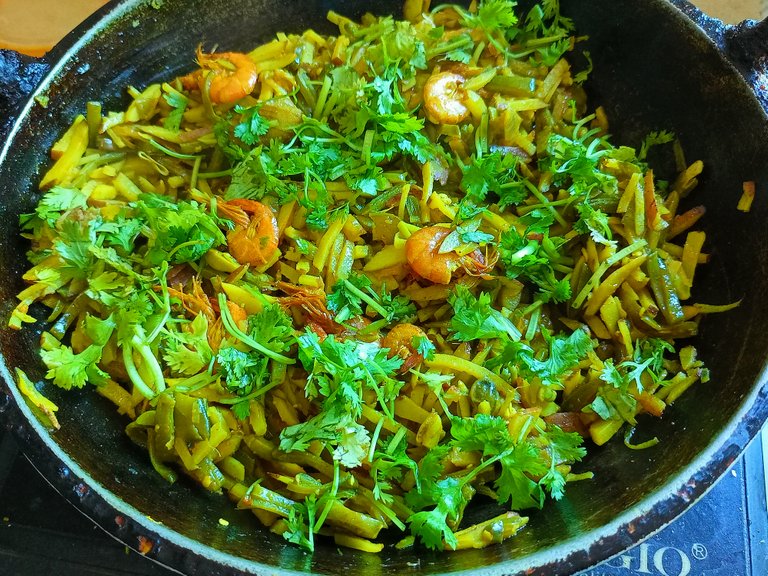 Now spread the coriander leaves and stir with a spoon for another five minutes. Now stir it with a spoon for five minutes, our delicious bhaji is ready. Now it's time to eat.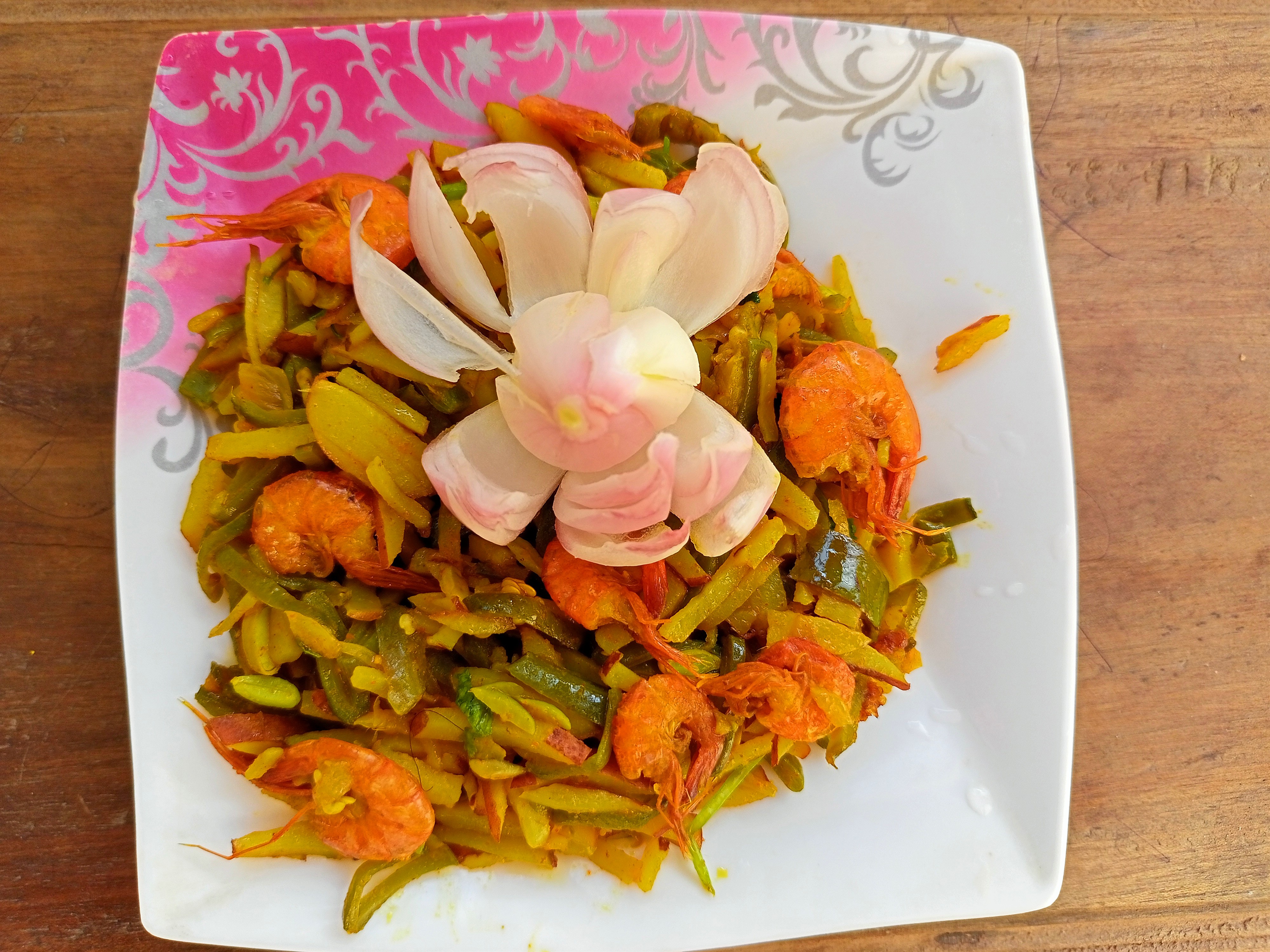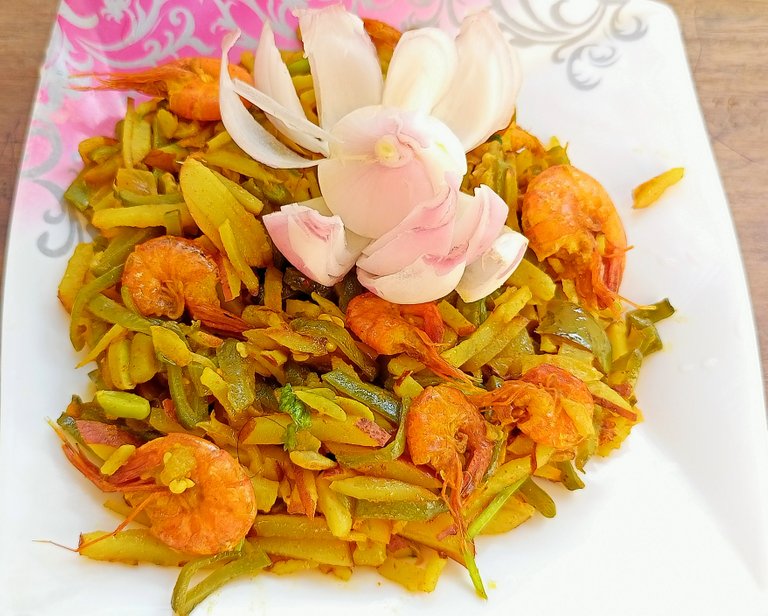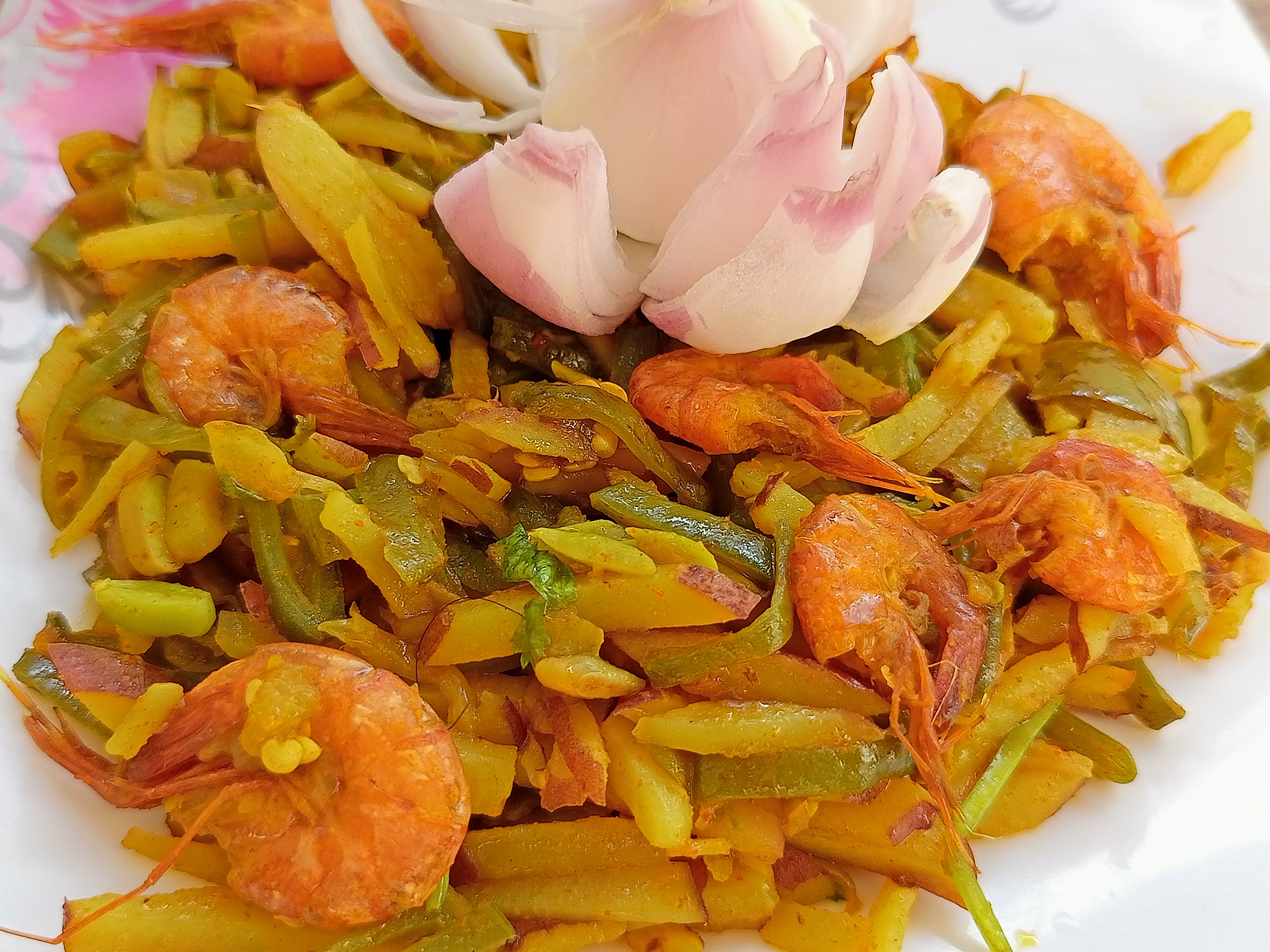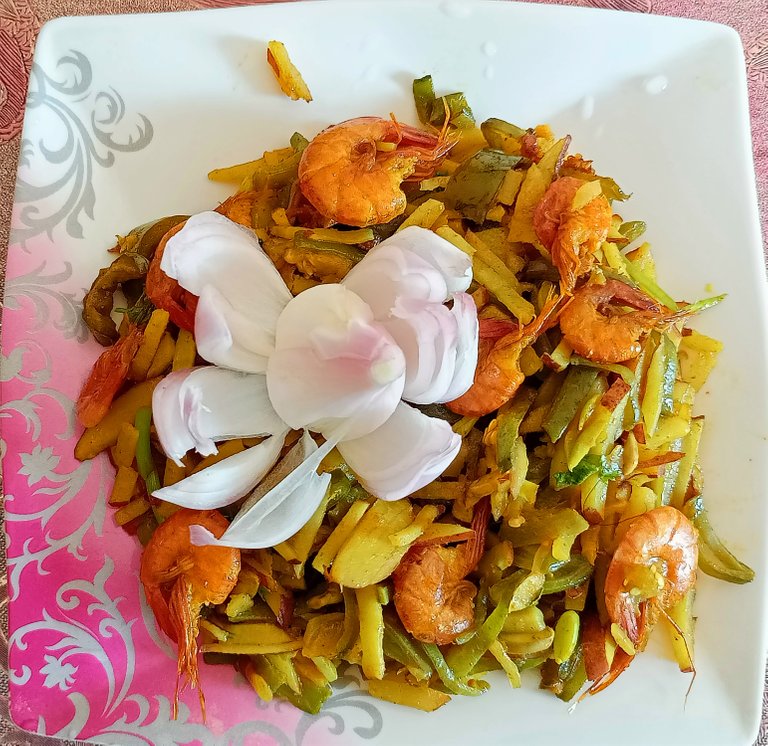 Just amazing taste of this food. We just loved this food. My daughter Elma ate the prawn fish fry. She said Mom this is really Delicious.
Guys How was my Recipe please Let me know by your comment. If you Like my Recipe your valuable support is highly appreciate. Saying good bye for today.
I am Nusrat Jahan from Bangladesh. I am housewife and Mom. I love to cook and also taking care of my child's. I love travel and Blogging is really attract me to spread my skills through the world. Your support is highly appreciate.