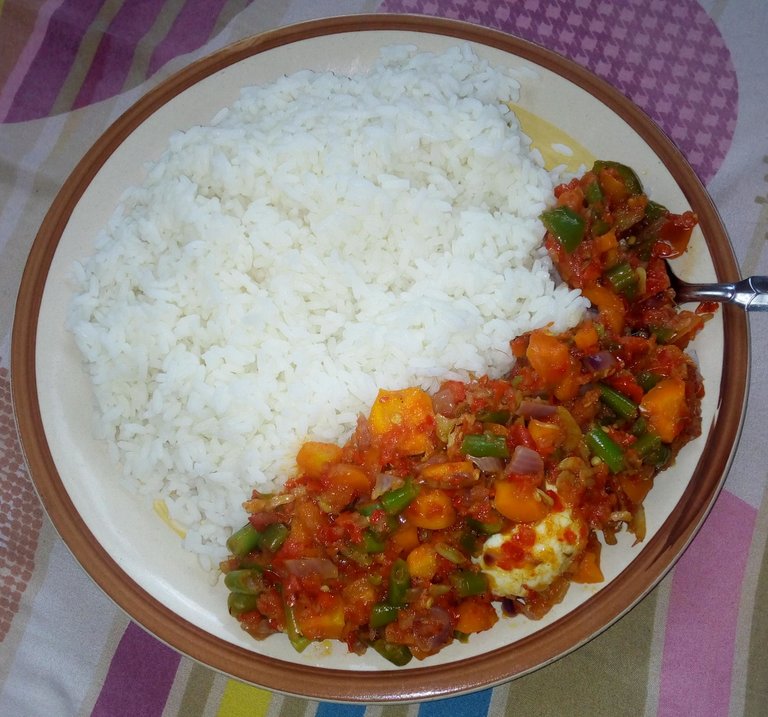 Hey guyz, it me again and yes, rice even though is too common can be made in different ways. Rice and fish sauce, rice and egg sauce, rice with vegetables, rice with chicken sauce, rice with stew, rice with various soups as one can get comfortable with, Jollof rice, coconut rice and so on.
But here you have Rice with Carrot sauce. I got the ingredients actually for noodles but then, I thought to myself, I can actually make it a sauce and boil rice and so I did.
I boiled rice and fried the carrot sauce. The sauce It's very easy to make. Just chop your carrot, green beans, onion and pepper. Put vegetable oil in a frying pan and put on fire, when it's getting hot, add your chopped and washed carrot, onion, green beans pepper into the oil and stir, add your pinch of salt and seasoning and fry till it's done. And that's it.
Just serve beside your rice and enjoy.
I remain @oredebby