I went to try one of the few traditional sushi that exists here in the city.

Lately, the Japanese cuisine is a bit distorted and the invariably the sushi comes overflowing with "cream cheese" which makes the taste of everything tediously uniform.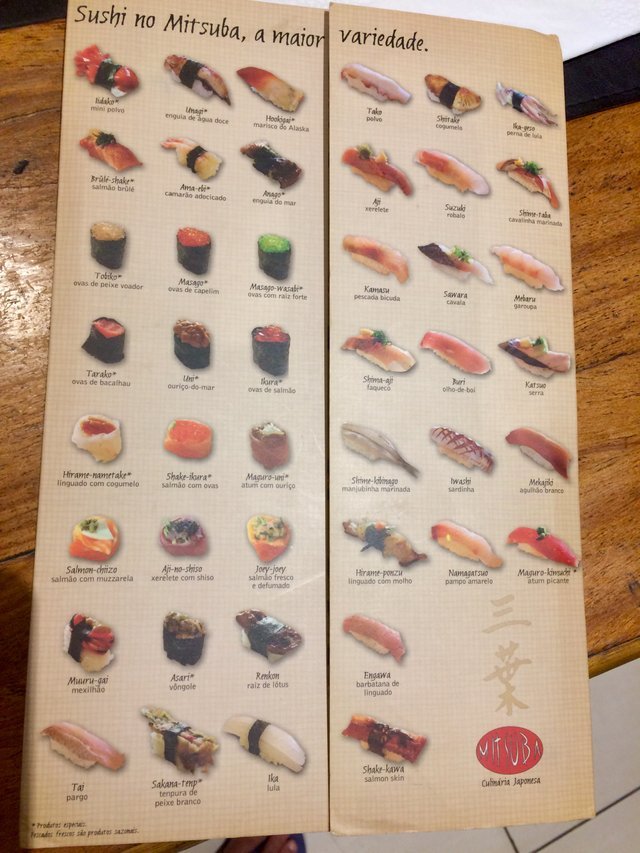 You don't see much different fish, all the pieces are made only with salmon raised in captivity, they say that they even have pig genes to make them fatter.
In this restaurant, you can try a huge variety of fresh fish, in addition to salmon and tuna.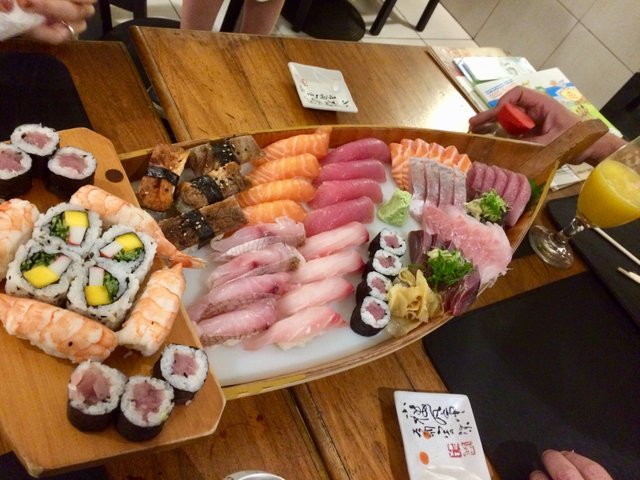 The sushi and sashimi can be prepared impeccably by a real sushi chef, for those who want to taste and spend a little more, it is possible to order the "specials" such as eel sushi with shitake, avocado and teriyaki sauce.
Very good. The only problem is wanting to start eating there every day. Sometimes I believe that wasabi takes some addictive forbidden substance.
---

---
All photos on this blog are made by me with a smartphone.