Hello! Hope all are doing well.
I am from middle class family. And I was raised like- donot waste food, clothes, water and whatever we use in our daily life. So from childhood I have the habit not to waste a single thing. Money is very hard to get. We have to do hard work and then the money will come in our hand. And by that money we are buying our things, our food, clothes, daily basic things . So we shouldn't waste.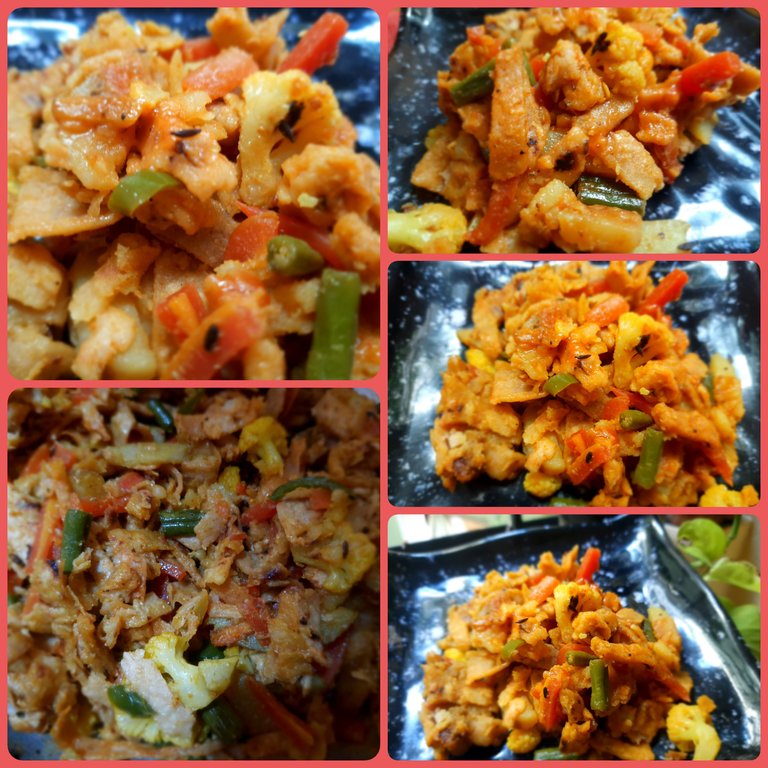 Thats my mother never wasted anything intentionally. And My Mother used to make recipes from leftover things like- rice, chapati, curry, bread, snacks and many more. She has almost all the ideas how to use them in different different variations. So, in my today's blog I am sharing her recipe from Leftover Chapatis/Rotis or paranthas. We can make this recipe with leftover rotis. Sometimes we make more chapatis at home, and we wonder what to make without wasting it. So here is the recipe guys and you will love this recipe.😍
Ingredients
1.leftover chapati/parantha/roti/ puri- (whatever quantity you have) I am using 6 Chapatis.
2.onions-1 cup
3.Green chilies-2
4.chopped potatoes-½ cup
5.carrots-½ cup
6.capsicum-½ cup
7.cauliflower -½ cup
8.french beans-½ cup and capsicum- ½cup
9.curry leaves- 5 leaves
10.oil- 2tbspn
Note- you can use any vegetables of your choice which is available in your kitchen like broccoli 🥦, mushrooms, bellpepperes, peas etc
Spices
1.redchili powder-½ tbspn
2.turmeric powder-½tbspn
3.salt- according to taste
4.garam masala-½ tbspn
5.mustard seeds- ½tbspn
6.cumin seeds- ½tbspn
7.asodedita- ½tbspn
8.tomato ketchup- half cup.
9.curd-½ cup.
METHOD
1.chopped all the veggies.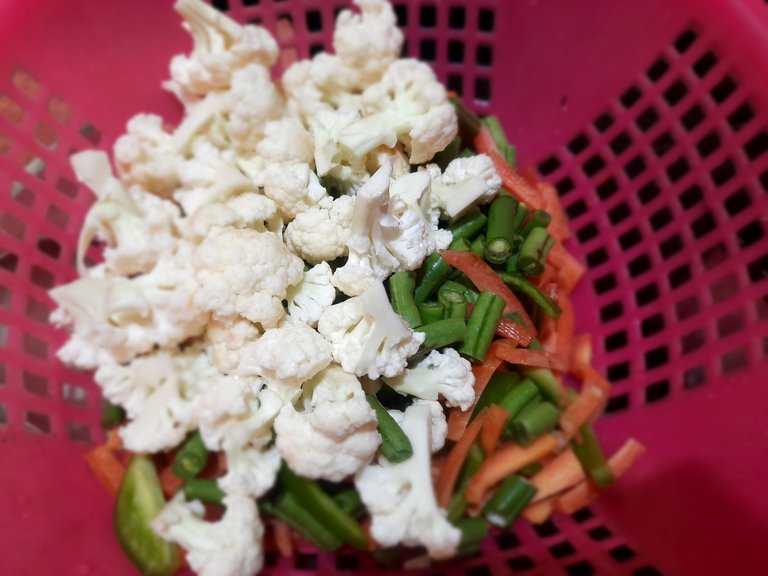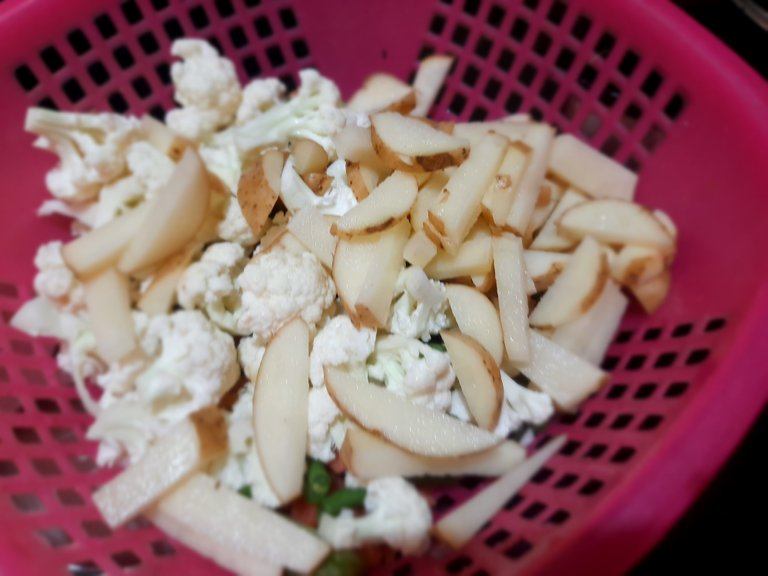 2.heat Mustard oil or oleeve oil in a pan. Add cumin seeds, mustard seeds, curry leaves, green chilies and asofedita.
And onions.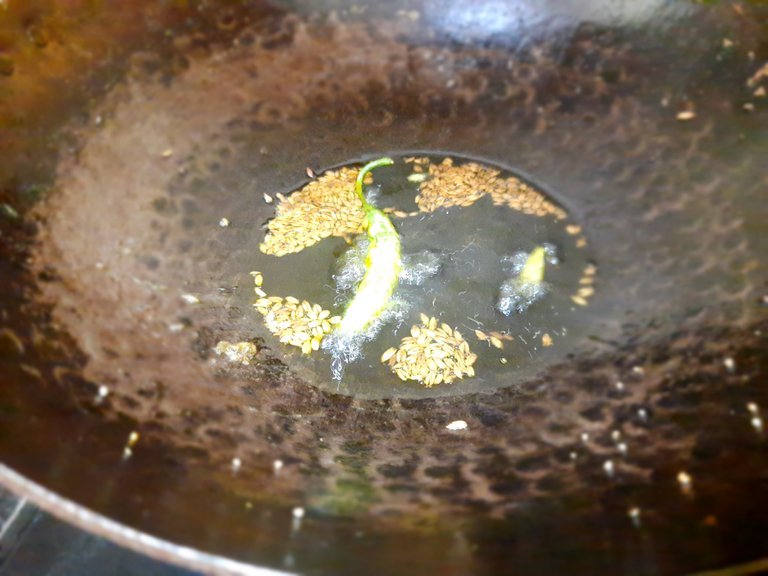 3.now add all the chopped veggies.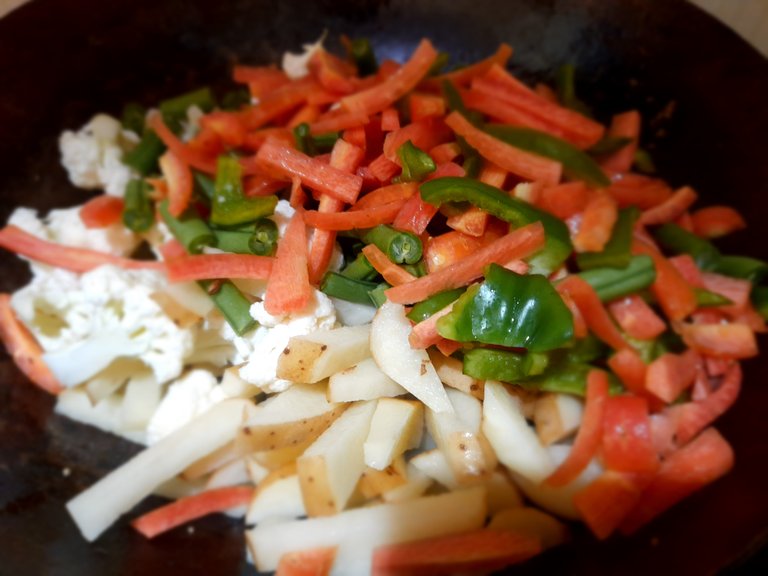 4.stir them.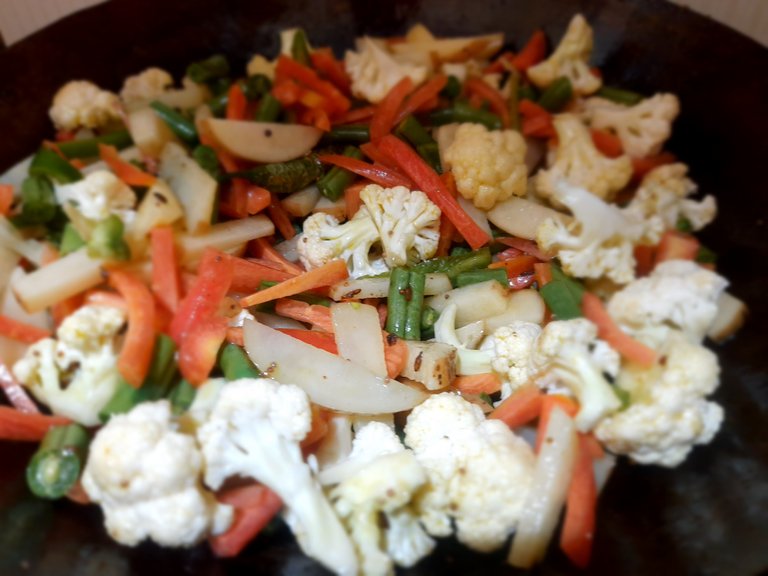 5.now add spices. Turmeric, salt, redchilie powder, garam masala.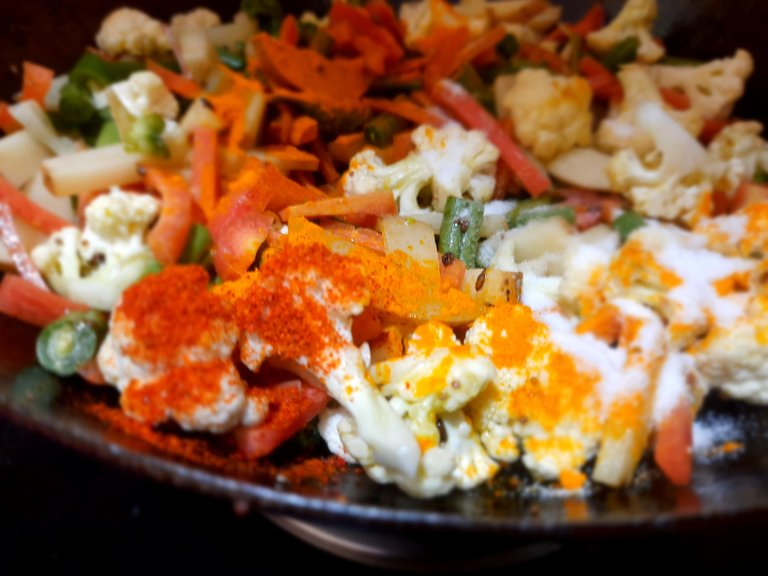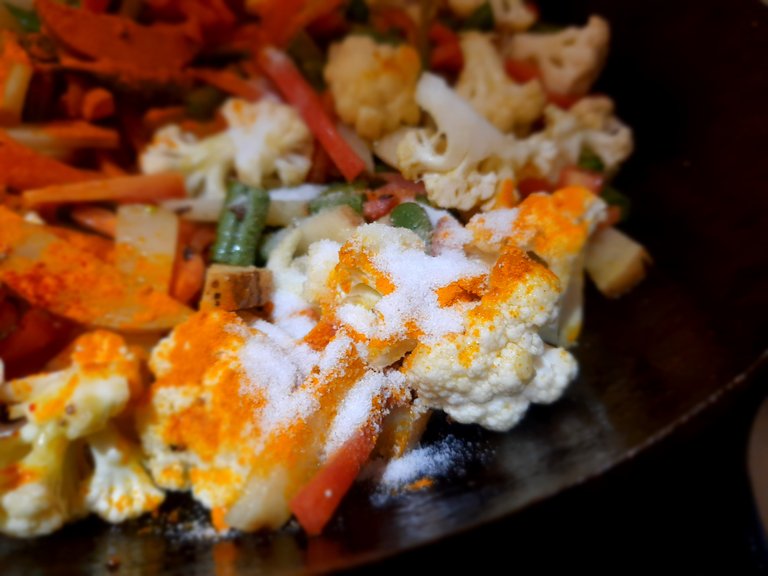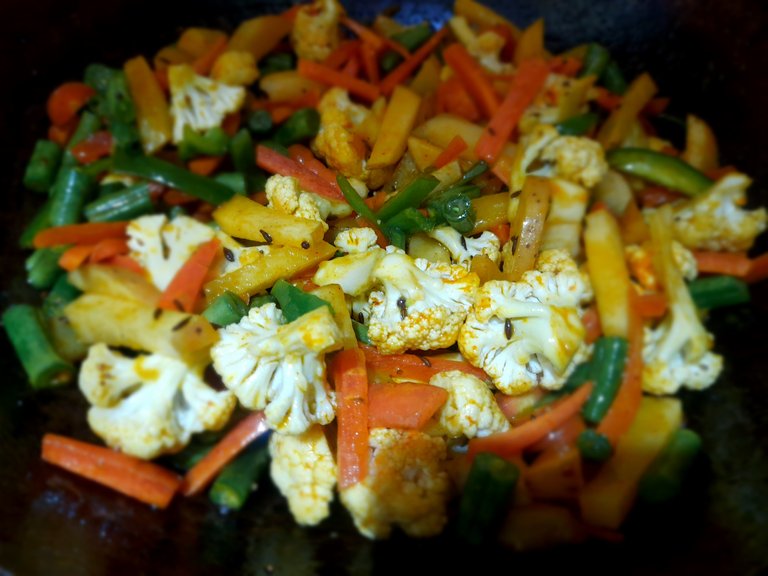 6.stir them and let them cook in meduim flame for 10 mins.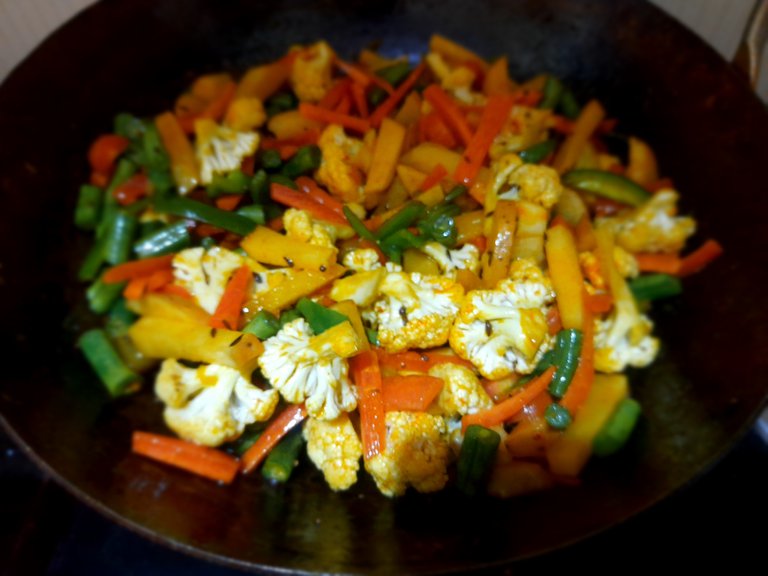 7.meanwhile cut the chapatis with scissors ✂️ in long strips.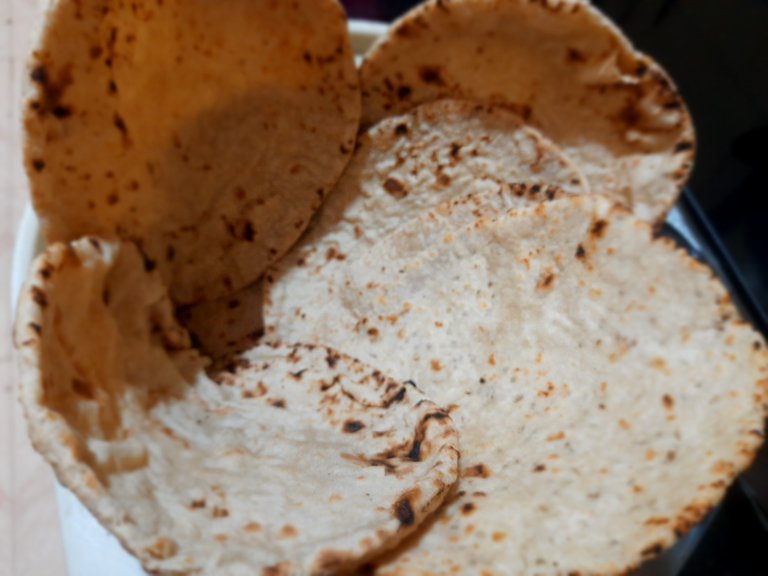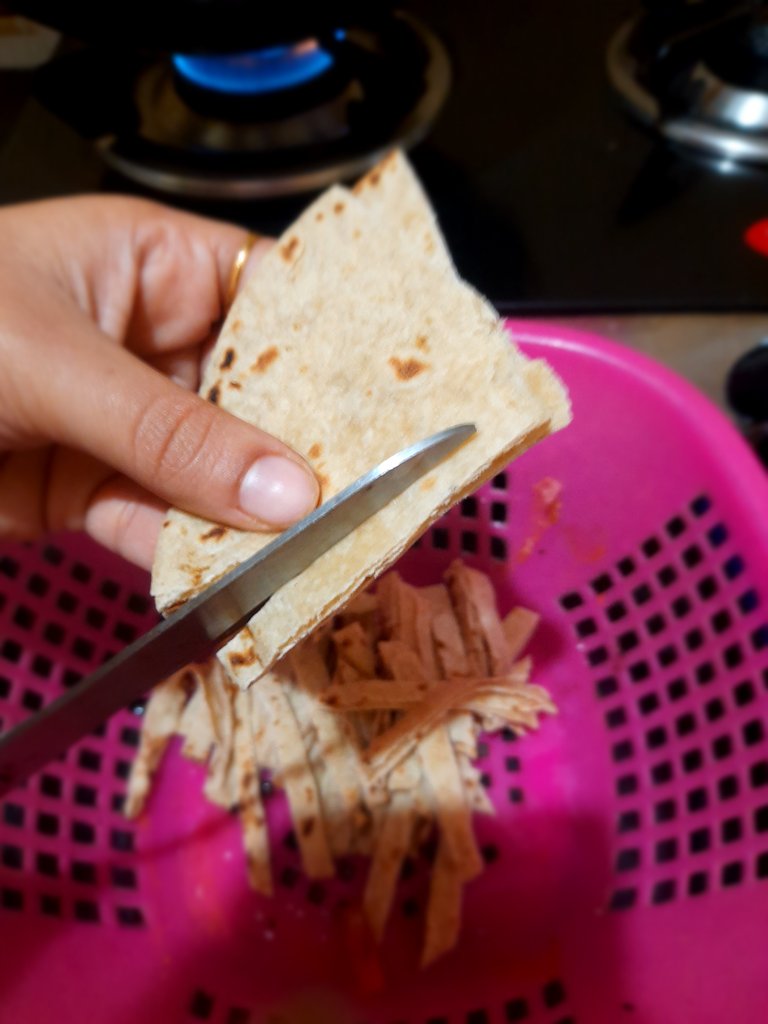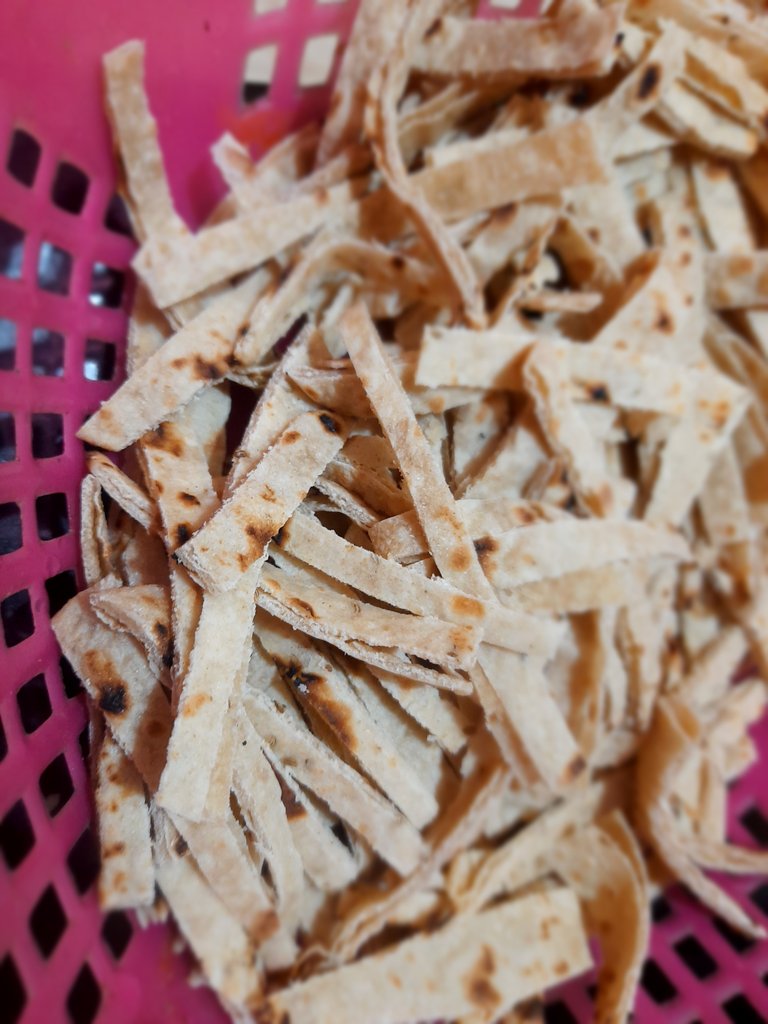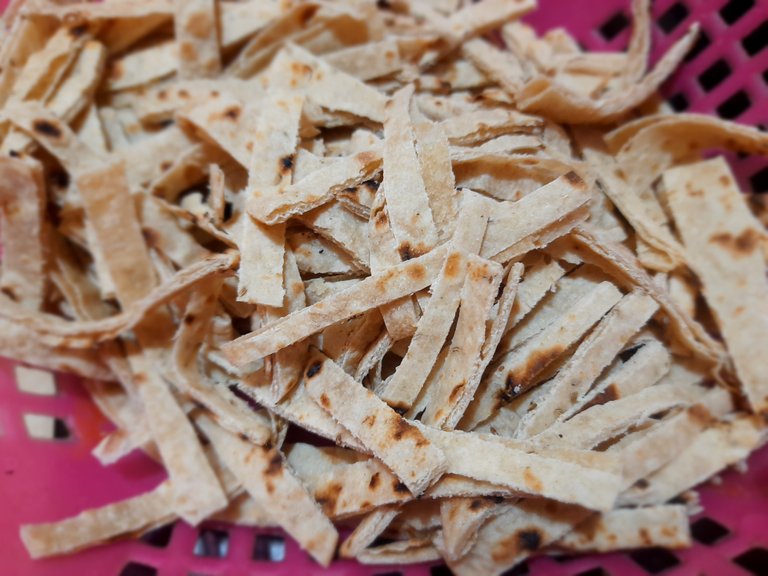 8.add garam masala and sabji masala.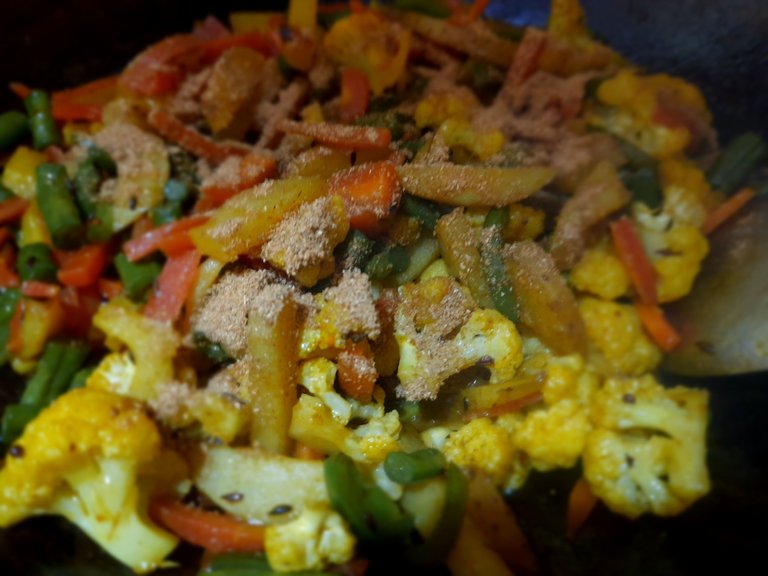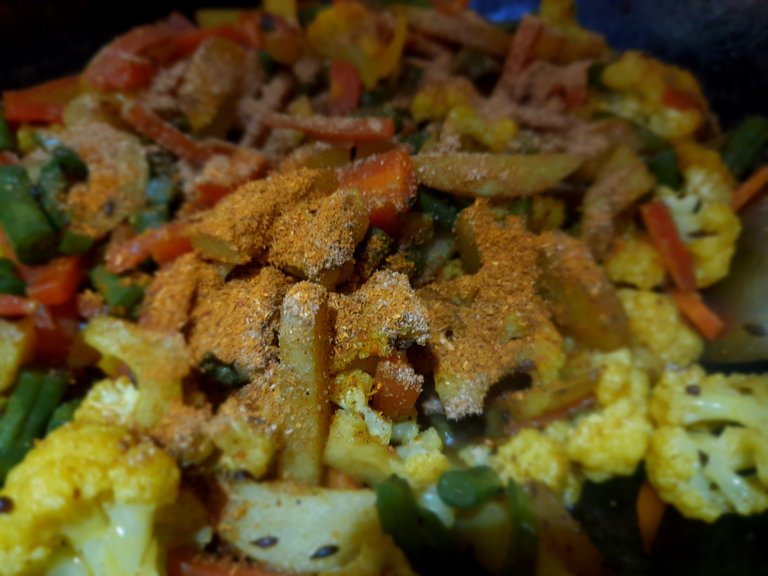 9.now add yogurt and tomato ketchup. Sprinkle some water.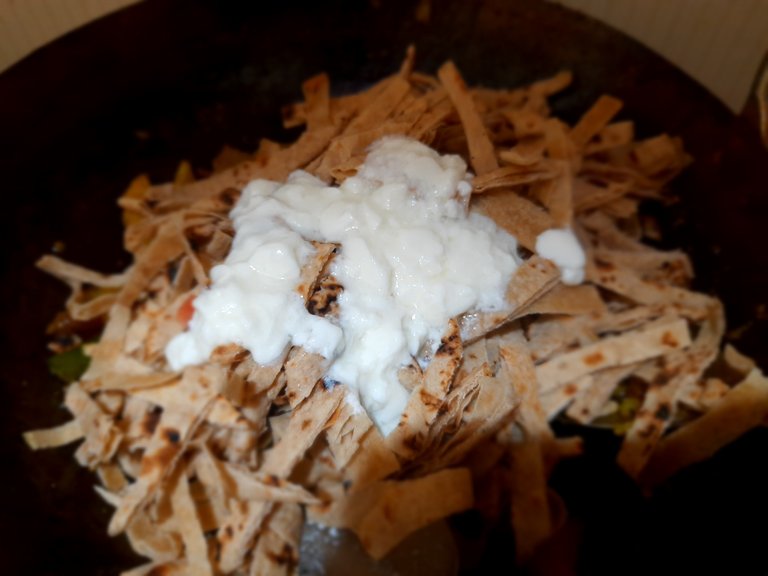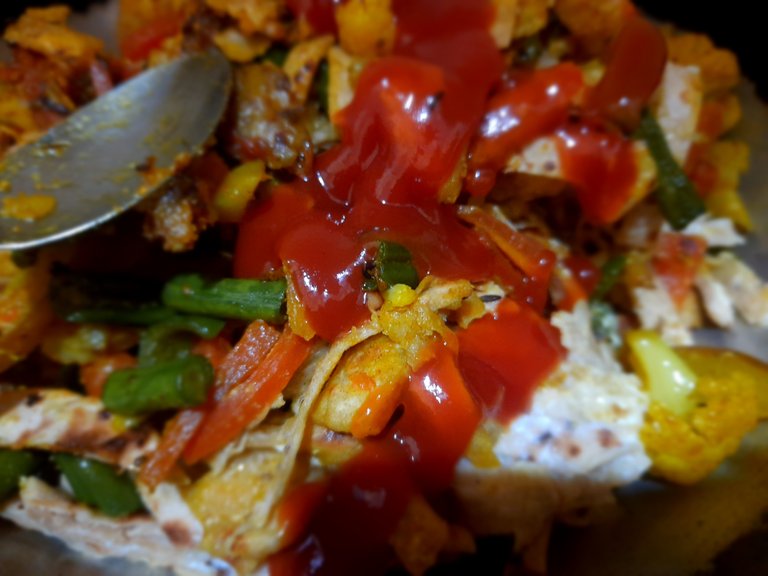 10.stir them well. And cover for 5 mins and off the flame.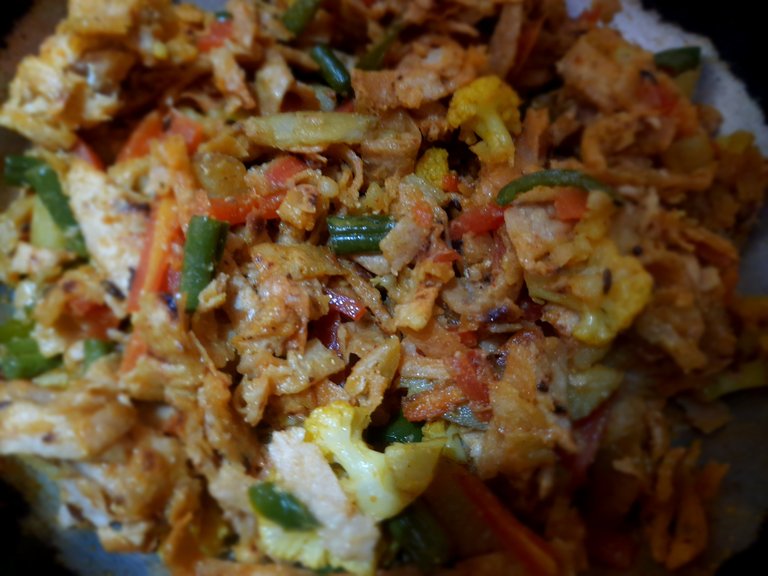 11.its ready to serve now. Transfer in a serving plate and have it Hot!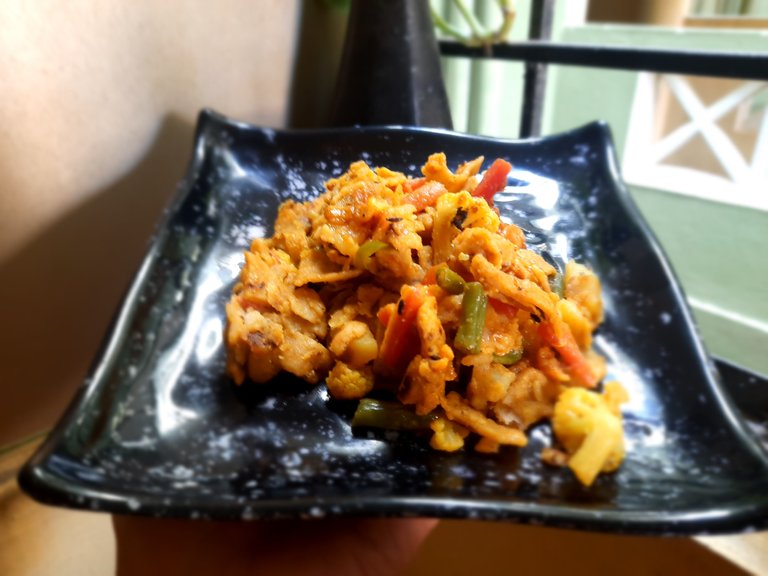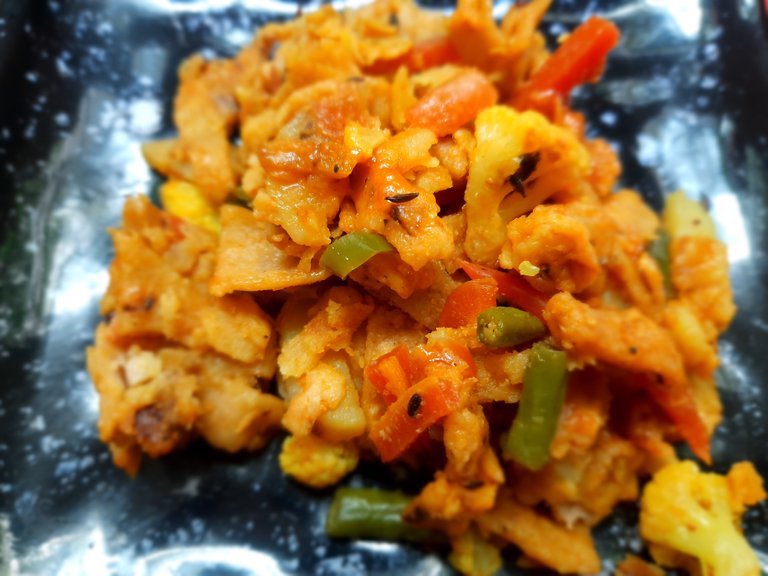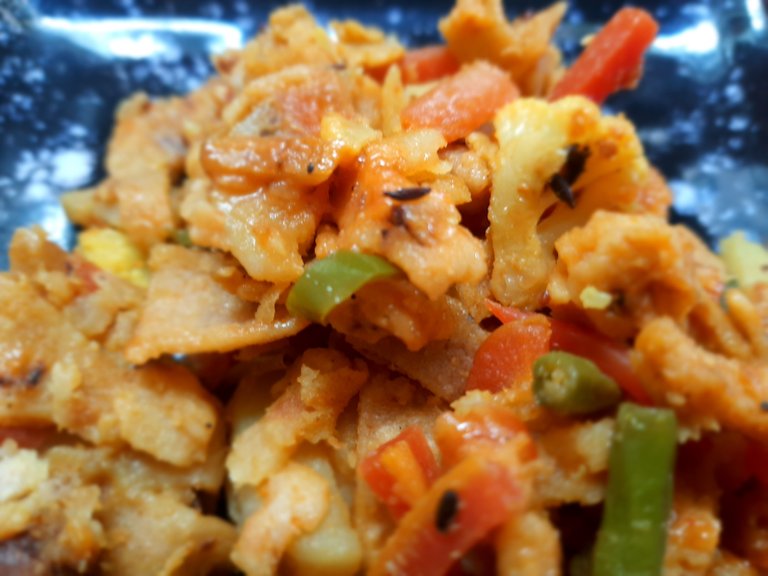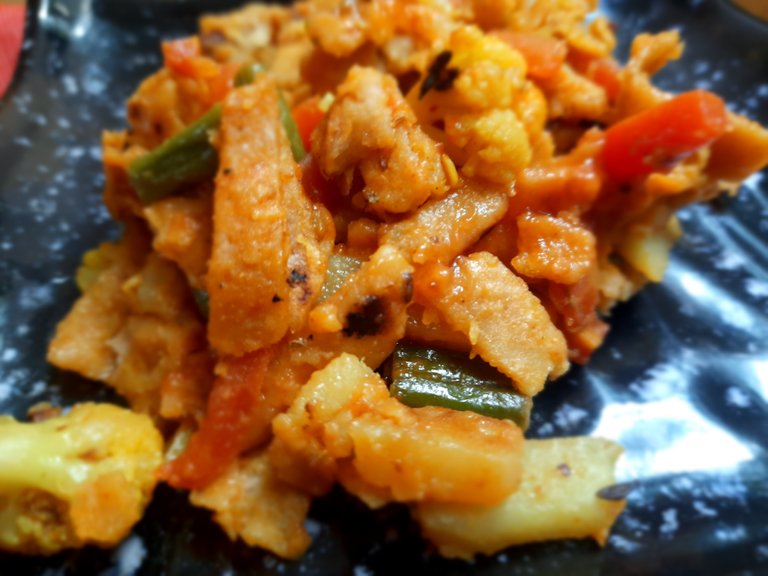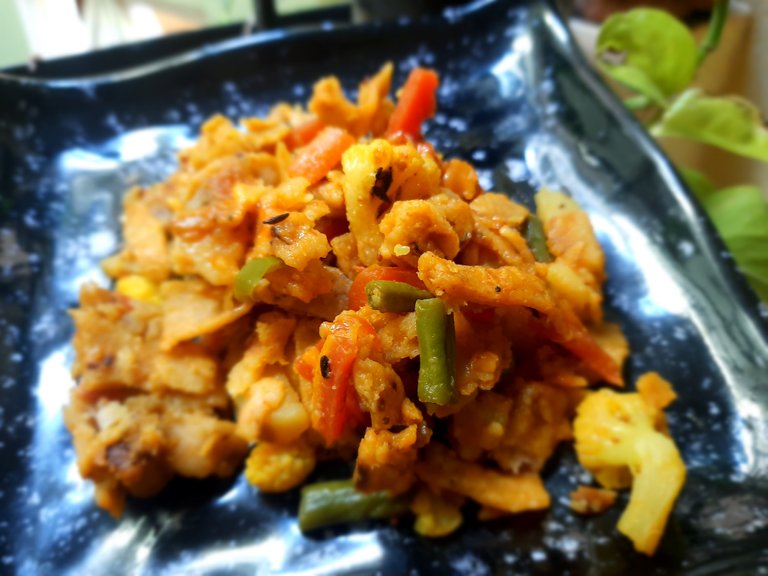 I hope you will like this recipe.
All the photos and content are mine.
Keep supporting Me and encourage me by voting this post!
Stay connected...with love ❤..takecare...