Hello hiveans! Hope all are good and healthy.
If the weather is cool, breezy and you have a hot plate of stuffed paranthas then-waahhh what to say!! Just grab it!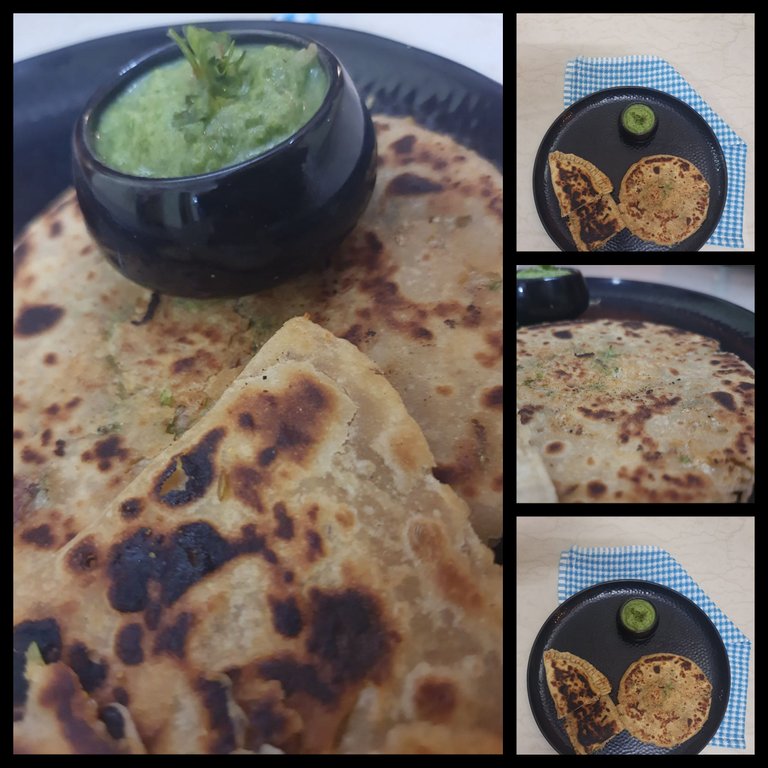 We Indians are always fan of stuffed paranthas like aloo paranthas ( potato) ,gobhi paranthas(cauliflower stuffed flatbread), cottage cheese or onion paranthas. There are different kinds of parantha which one can make...
One of the popular winter parantha is Radish Parantha.
It's strong aroma and flovour add more taste in paranthas. In Hindi language Radish is known as Mooli. There are three different ways to make mooli parantha. 1st is to make stuffing and roll between the dough, 2nd is, the stuffing is mixed with the wheat flour and kneaded to a dough and the 3rd one is to saute the radish in little oil, let it cool and stuff it.
So today i am sharing the Radish parantha by stuffing the radish mixture in the dough.
---
Ingredients
•radish- 2 cup
•coriander leaves- ½cup
•Red chili powder-1 tbspn
•Salt-according to the taste
•Chat masala-½ tbspn
•Black salt- ½tbspn.
•carom seeds-½ tbspn
•Wheatflour- 2 cup
•water-1 cup
•green chilies-½tbspn
•Chat masala-½tbspn
---
METHOD
1.in a bowl take wheat flour ,carom seeds and salt.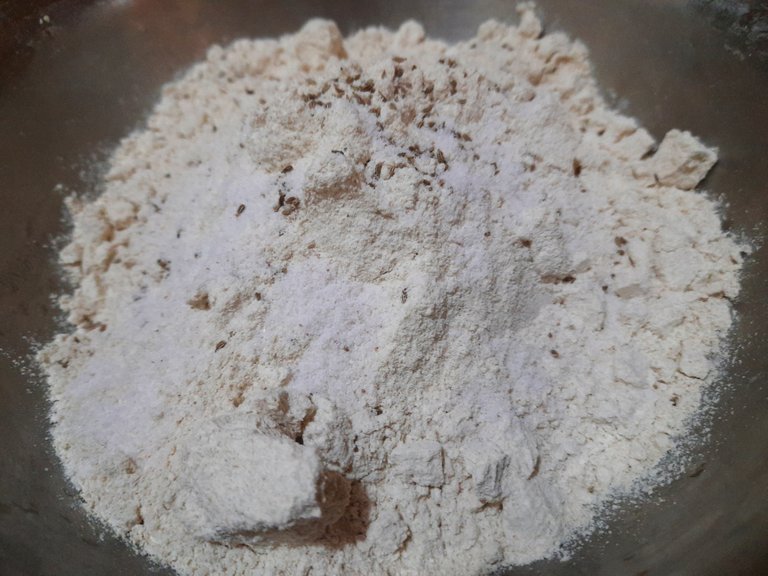 2.knead a soft pilable dough with required water. Cover and keep aside for 10 to 15 mins.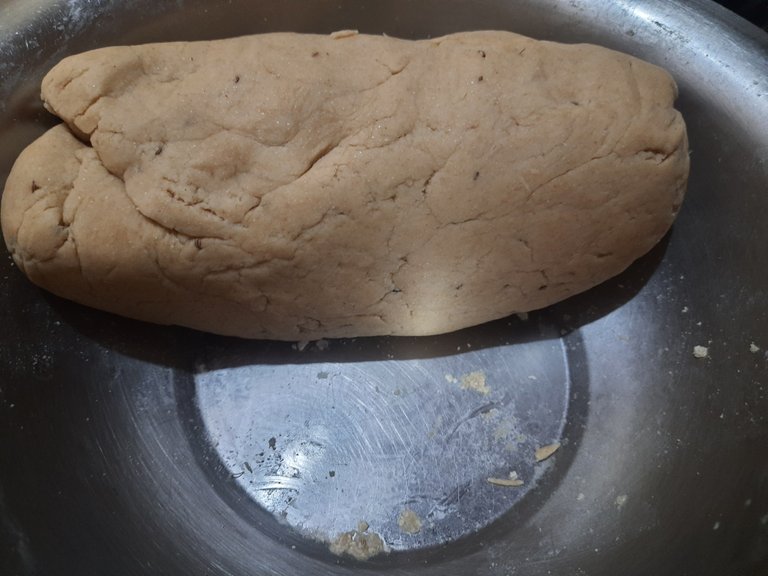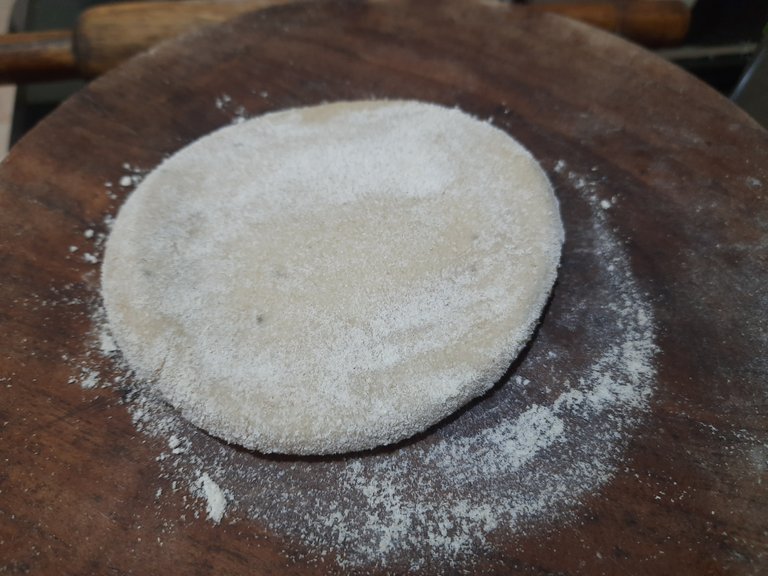 3.now take fresh radish, rinse and peel it.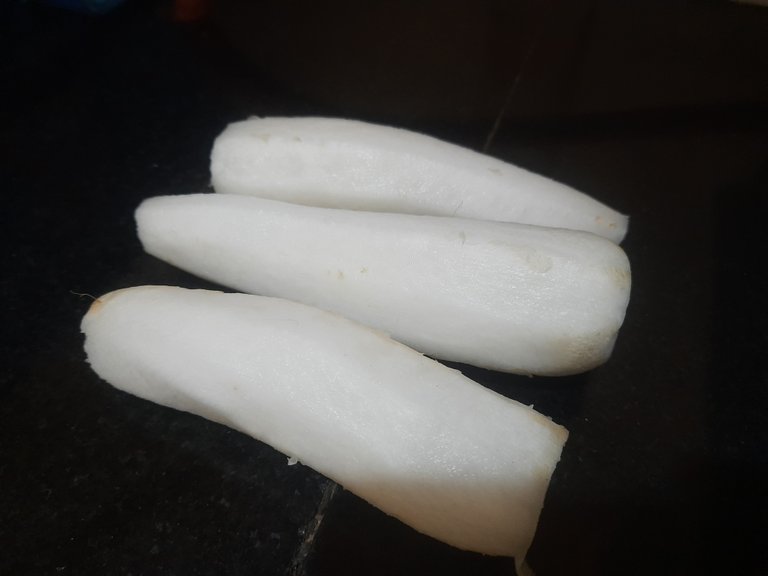 4.in a bowl grate the radish. Squeeze the water from the grated radish. Squeeze 2 to 3 times till all the water comes out from it.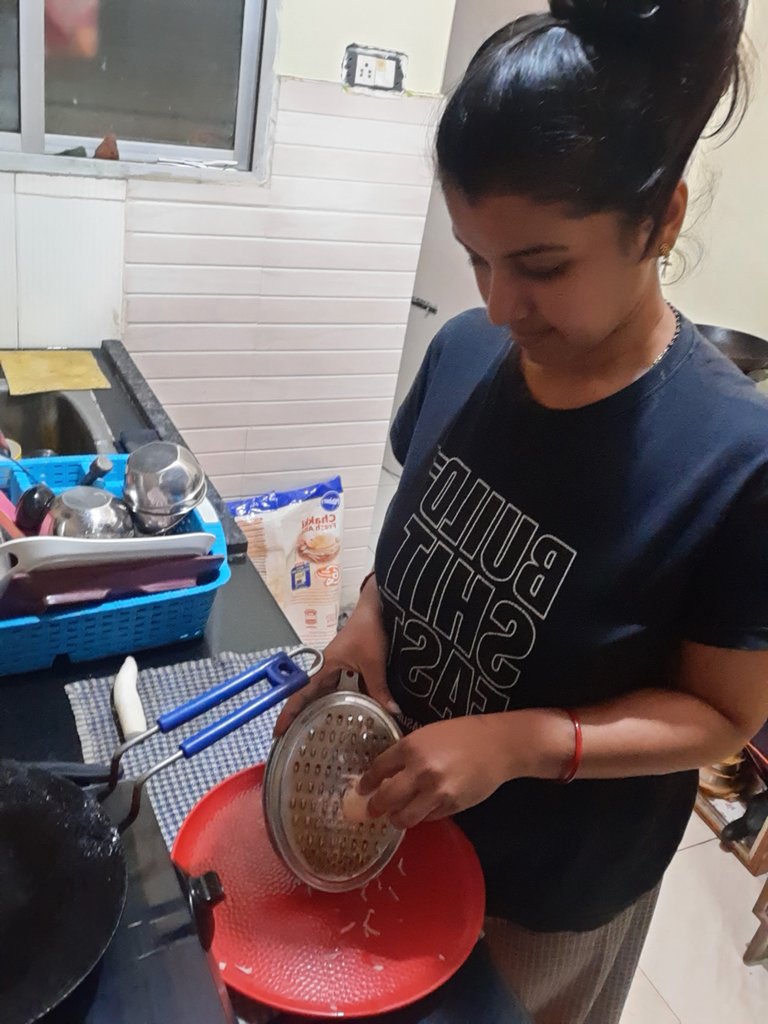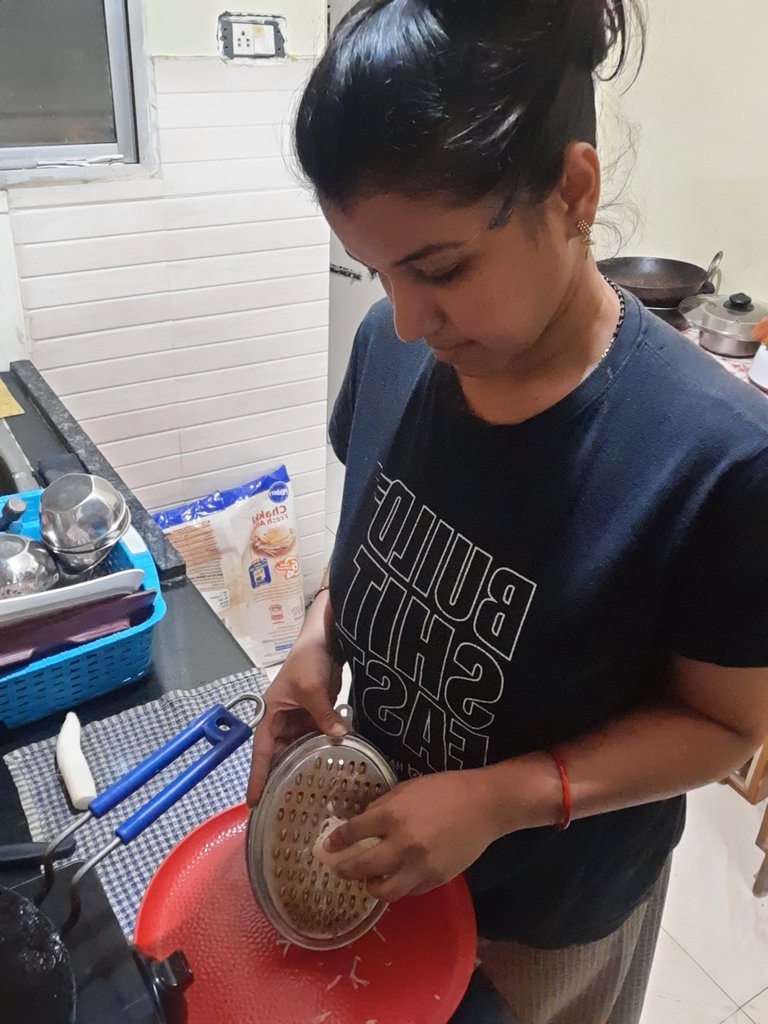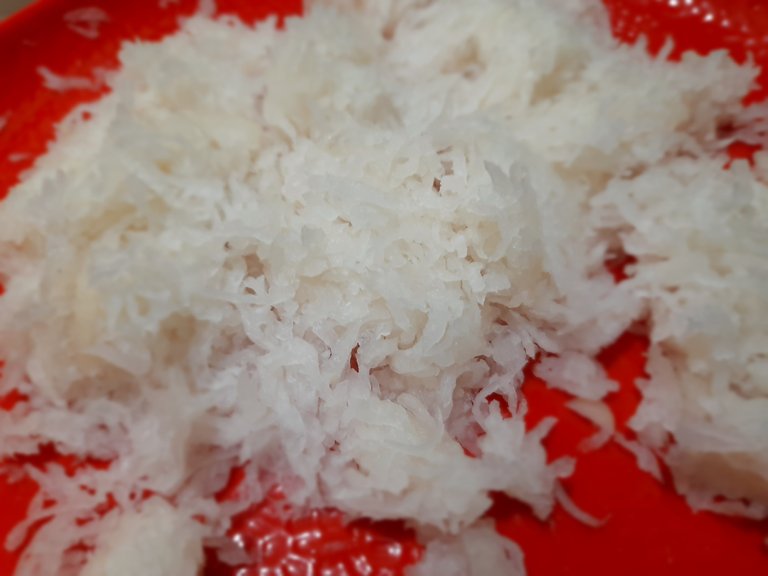 5.now add fresh chopped coriander leaves.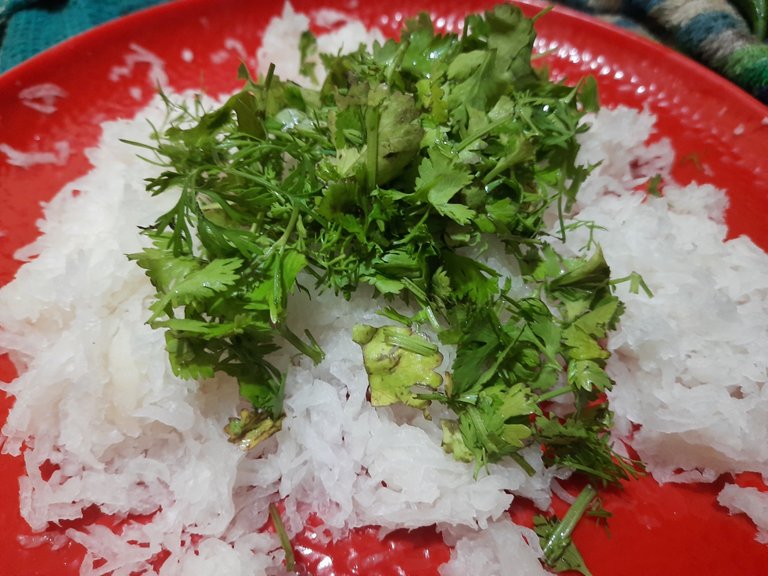 6.add red chili powder, salt, chat masala and green chilies.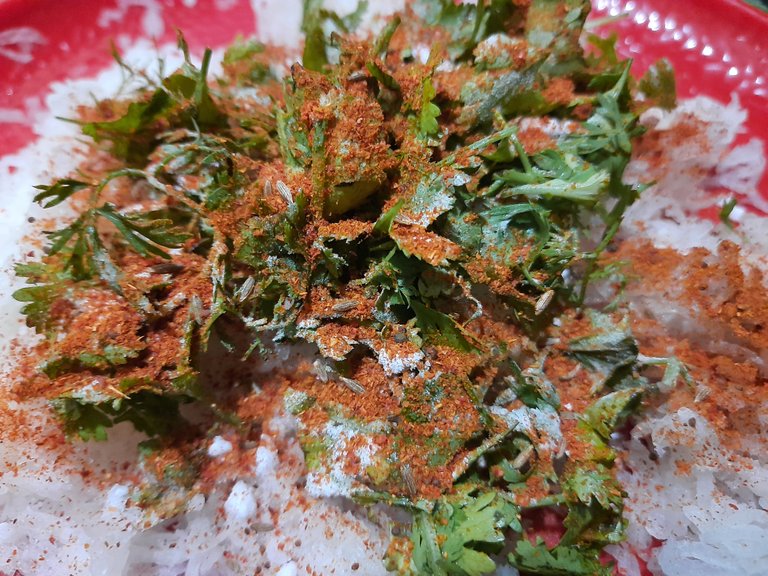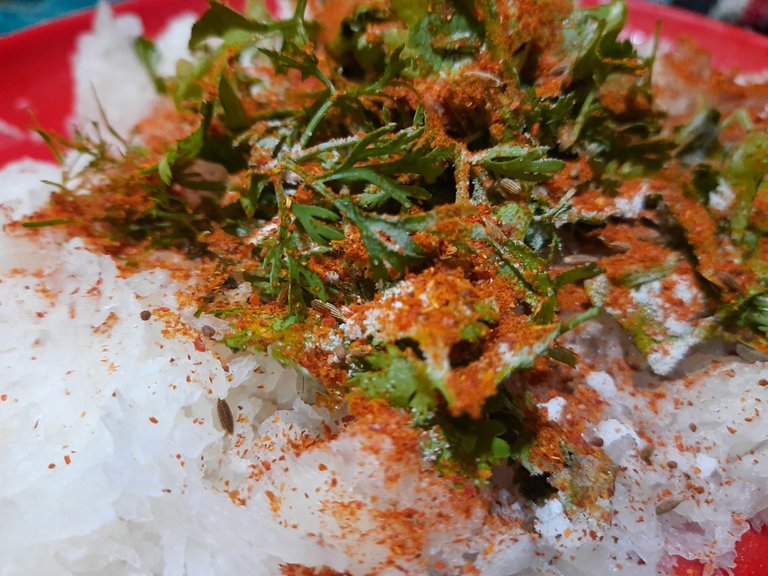 7.mix well with spoon.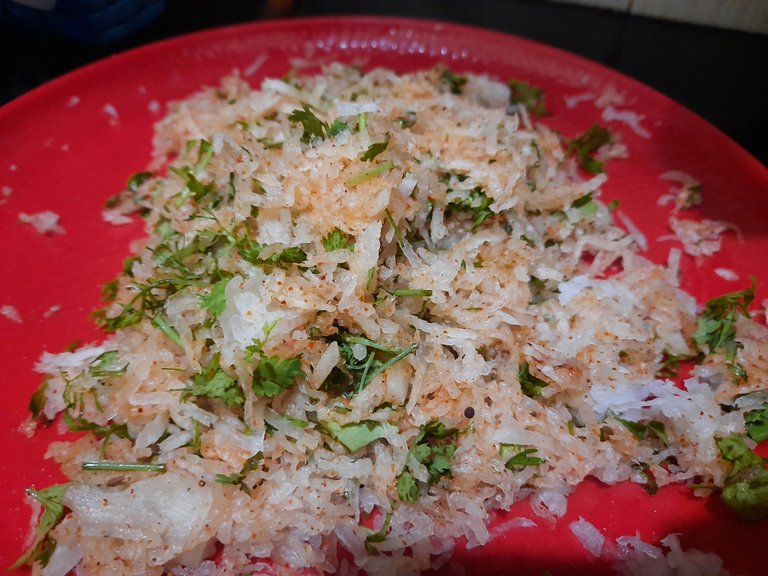 8.now divide the dough into equal size balls.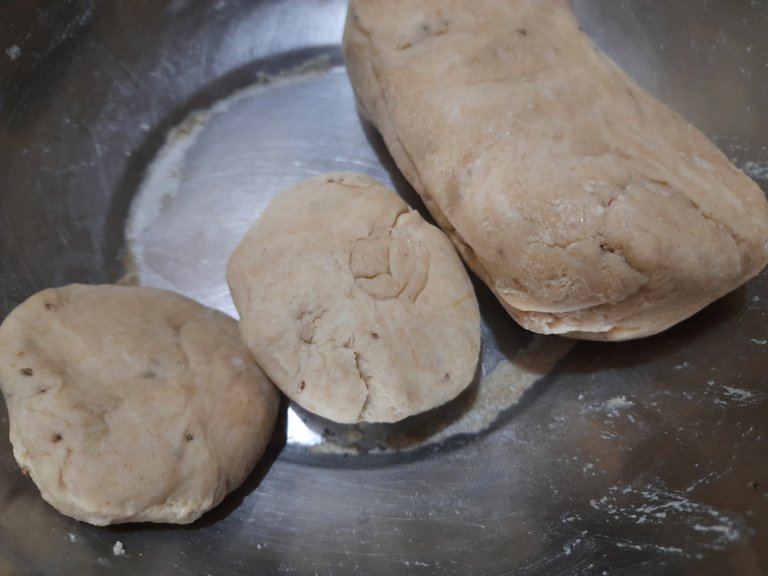 9.now roll the dough ball into a small circle about 5cms.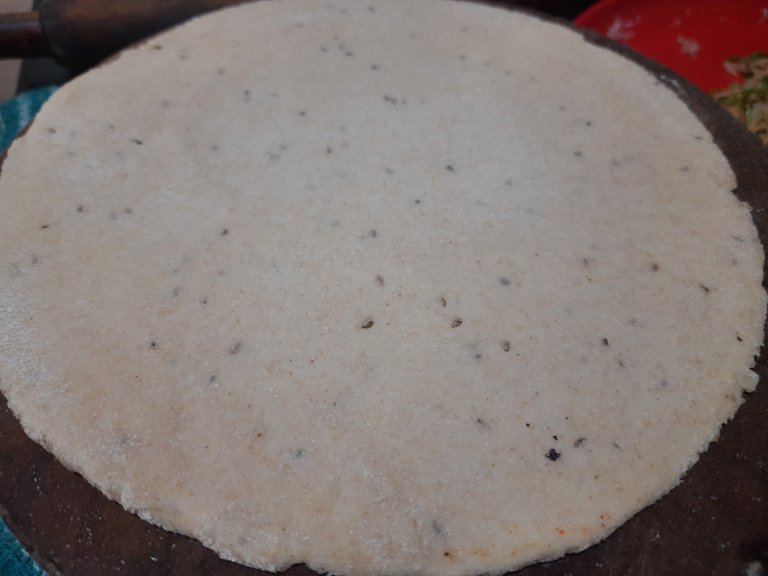 10.now place the stuffing of radish on the rolled dough. Don't use much filling otherwise the parantha will break and stuffing will come out.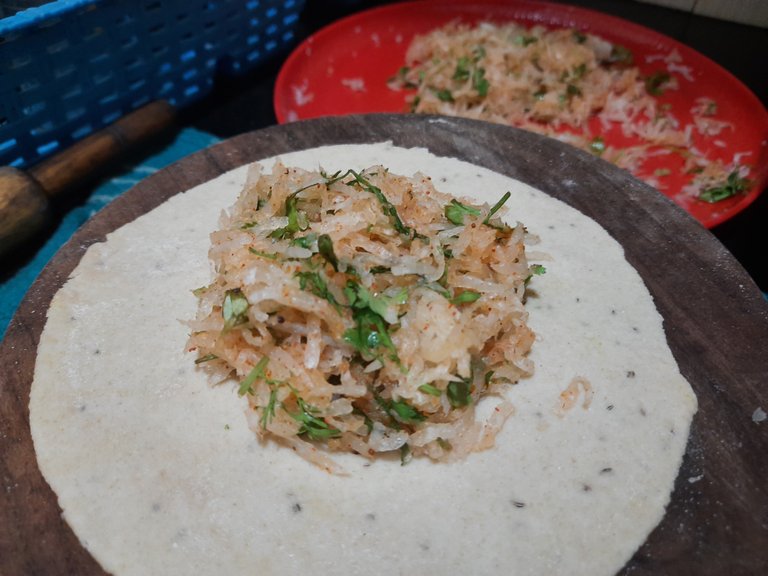 11.cover the sides and roll it softly.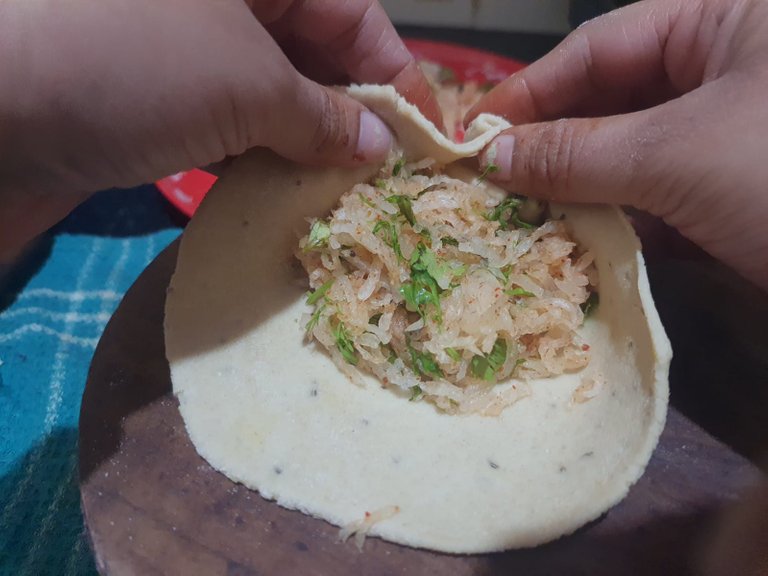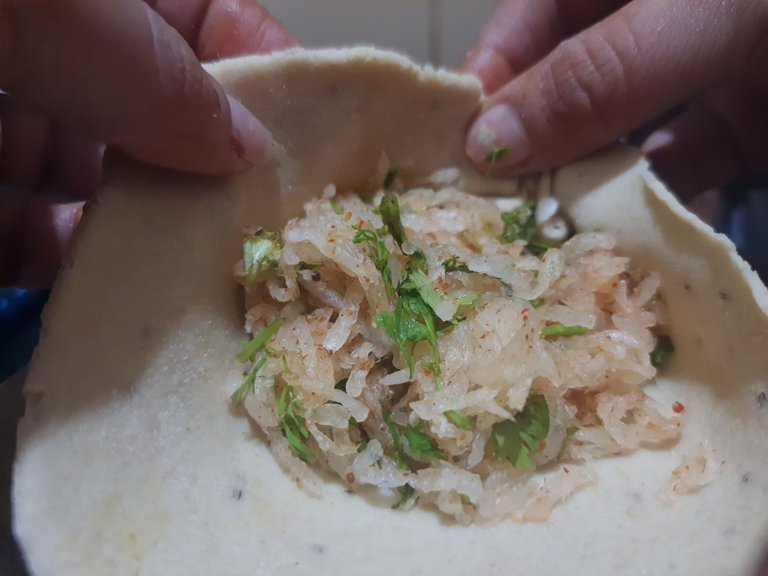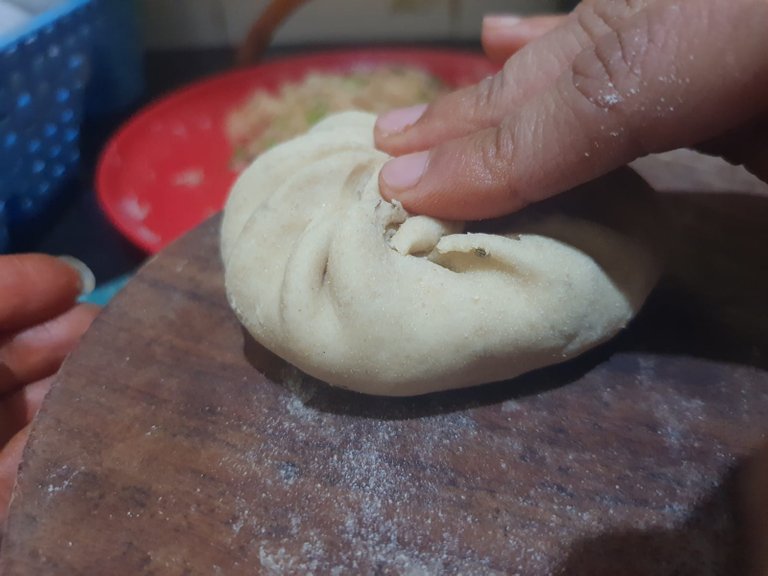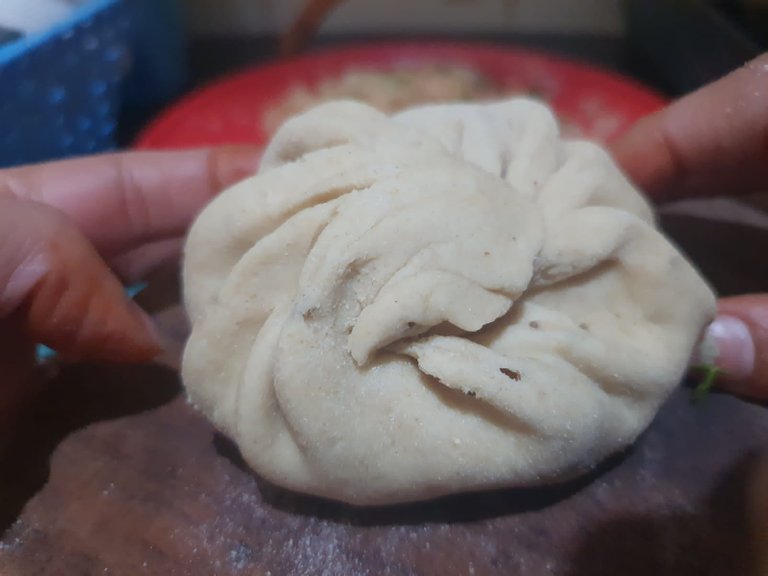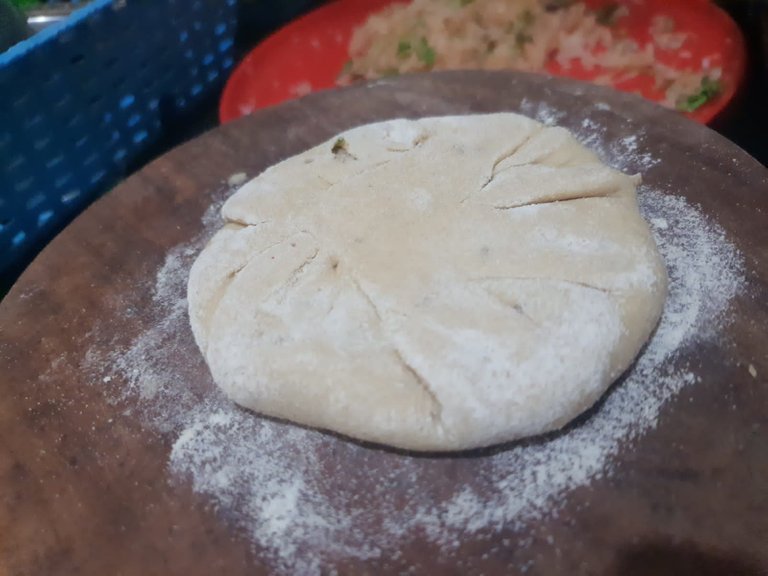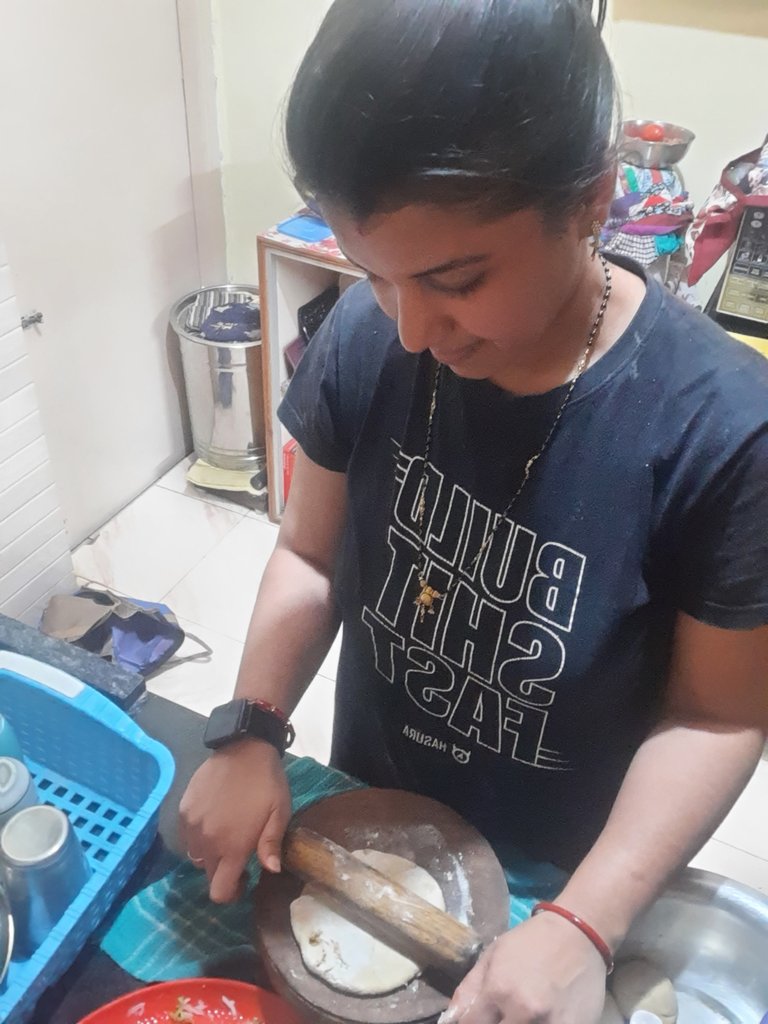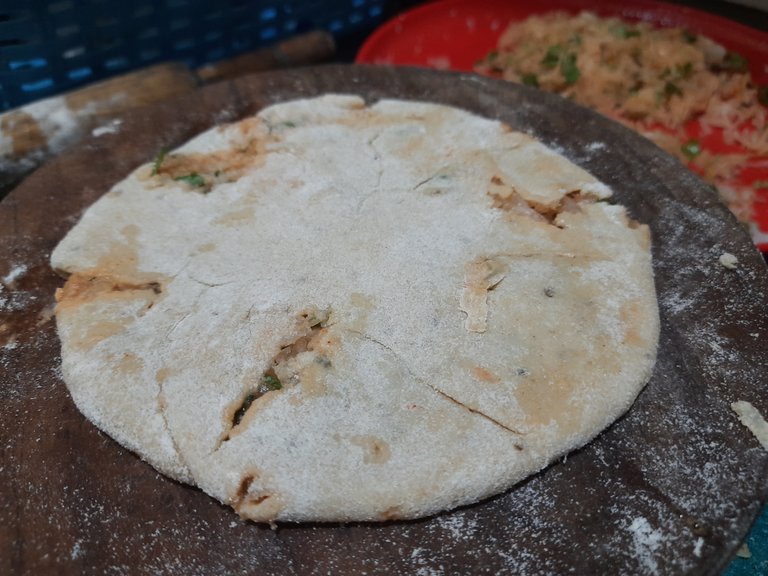 12.The other method of rolling the parantha is-
Roll the dough in meduim circle of 8cms. Then at the one side place the stuffing and cover from the other side shown in the pic.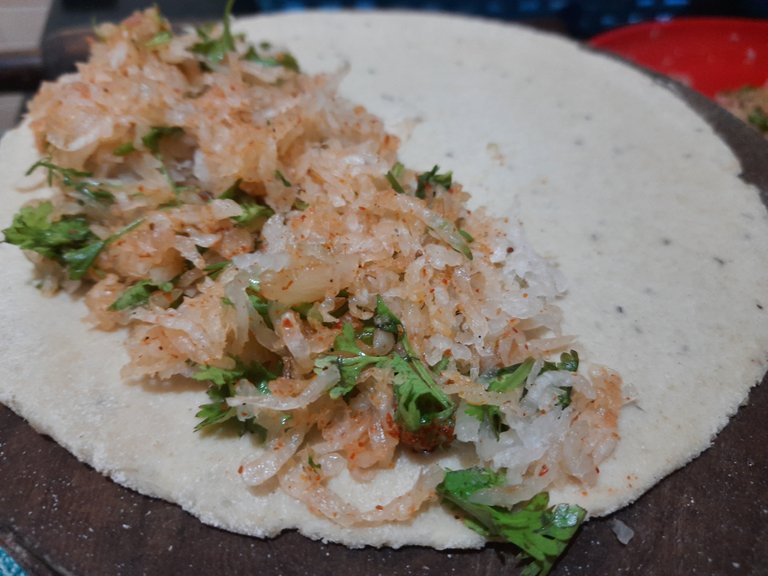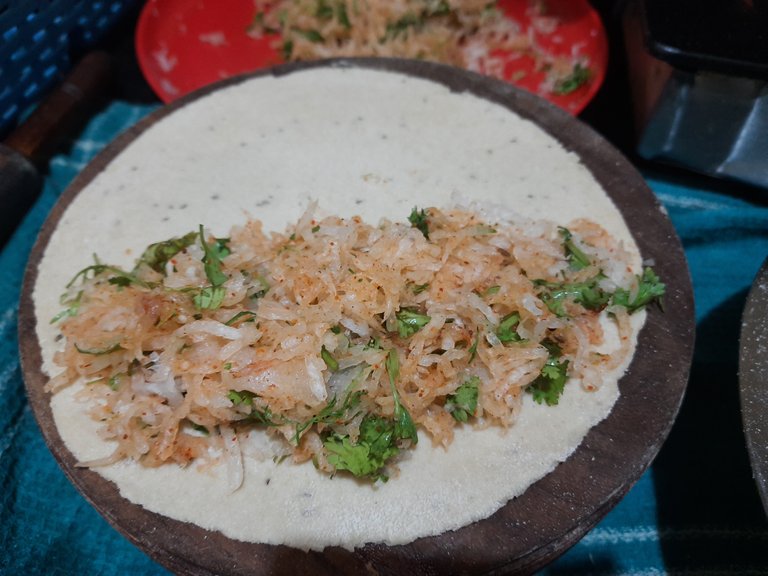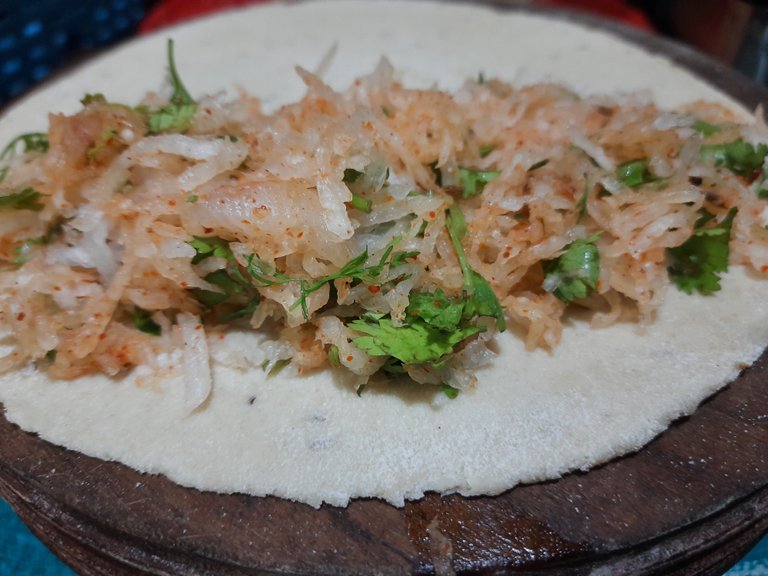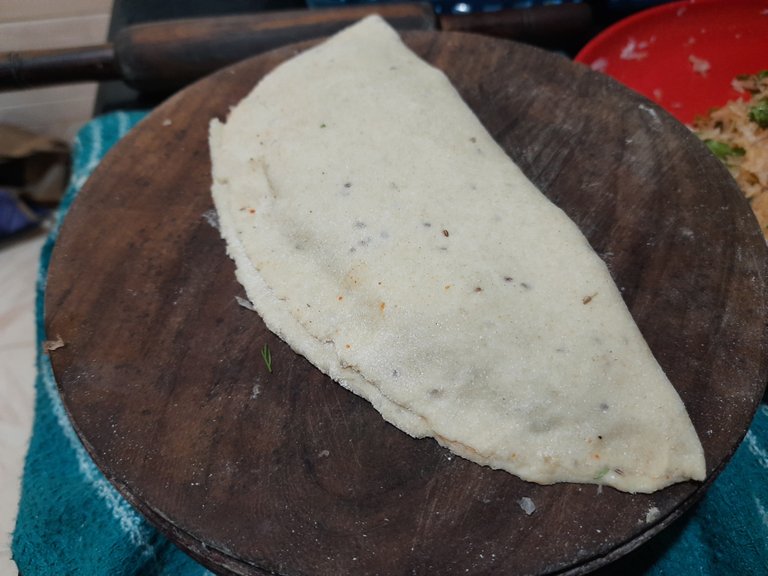 13.Press the edges.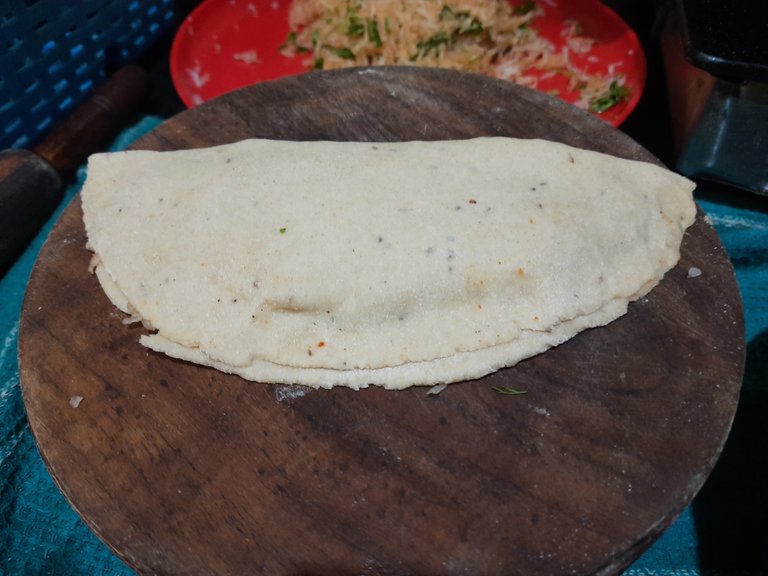 14.now with the help of fork make design by pressing the fork. I used to make this method because it's very easy to wrap the mooli parantha.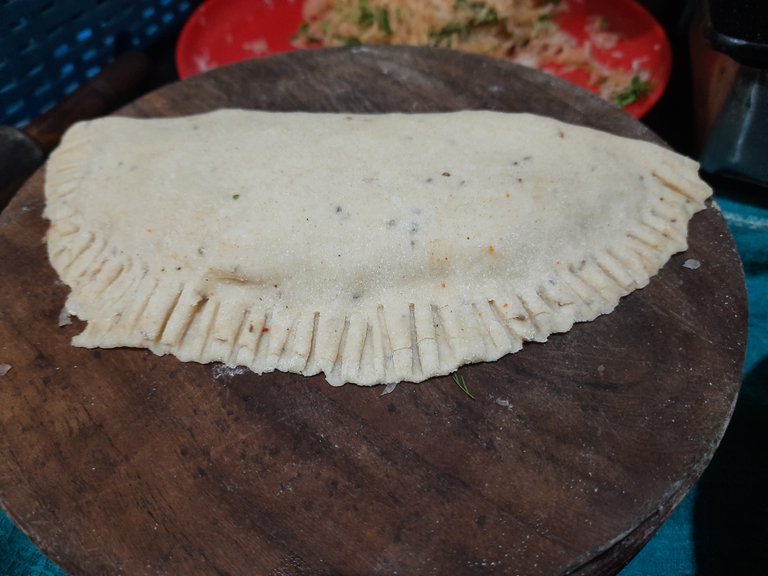 15.heat skillet and place the parantha on it. Put the flame meduim.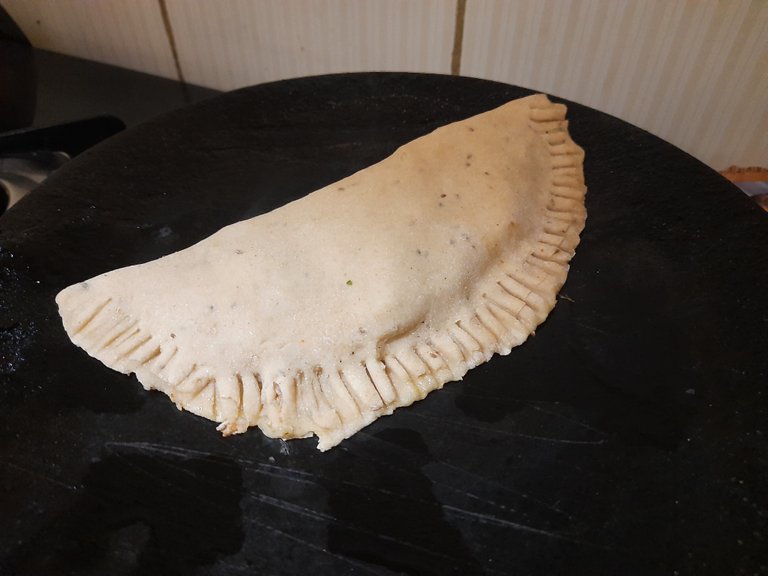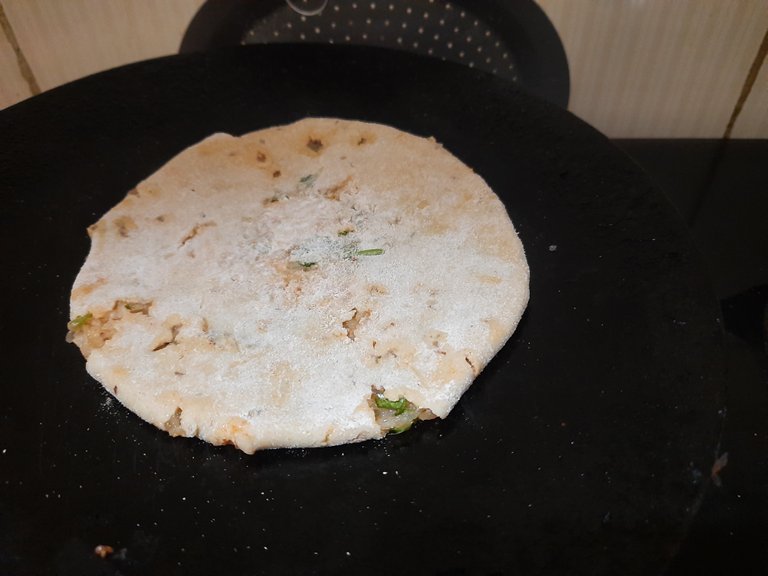 16.turn the parantha and cook well.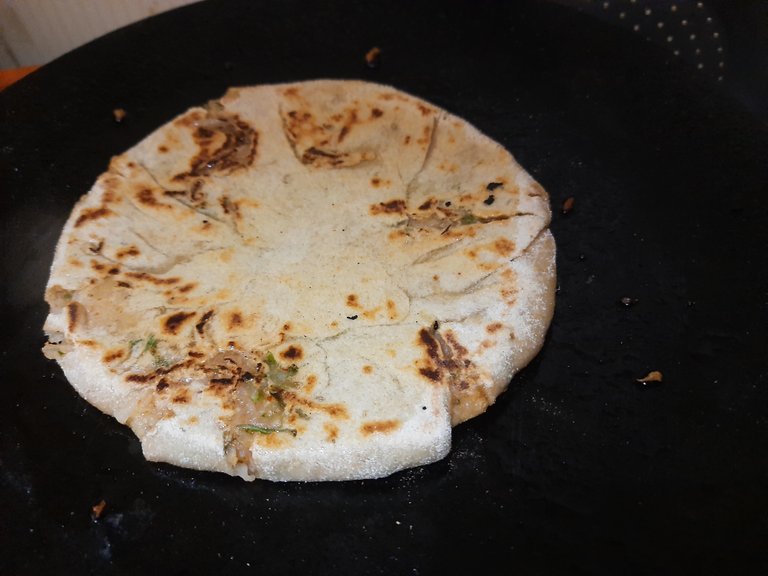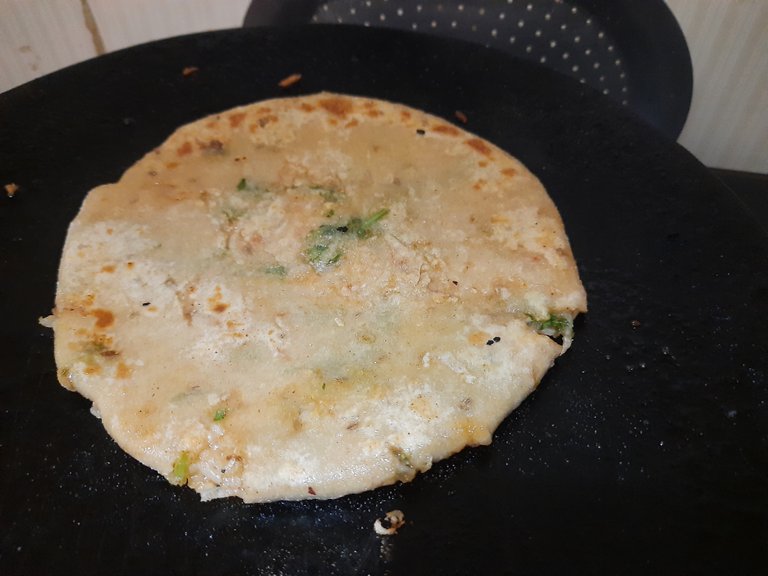 17.smear some ghee/ clarified butter or oil over the parantha and cook from both the sides till golden brown spots appear.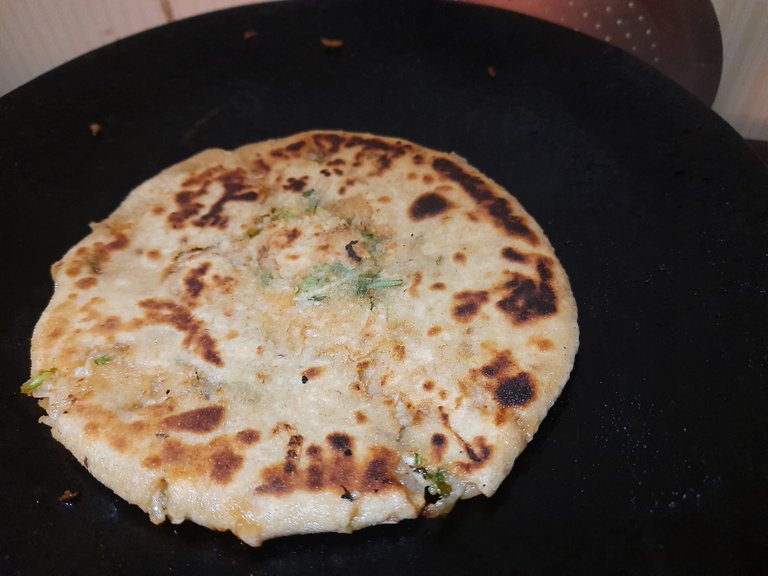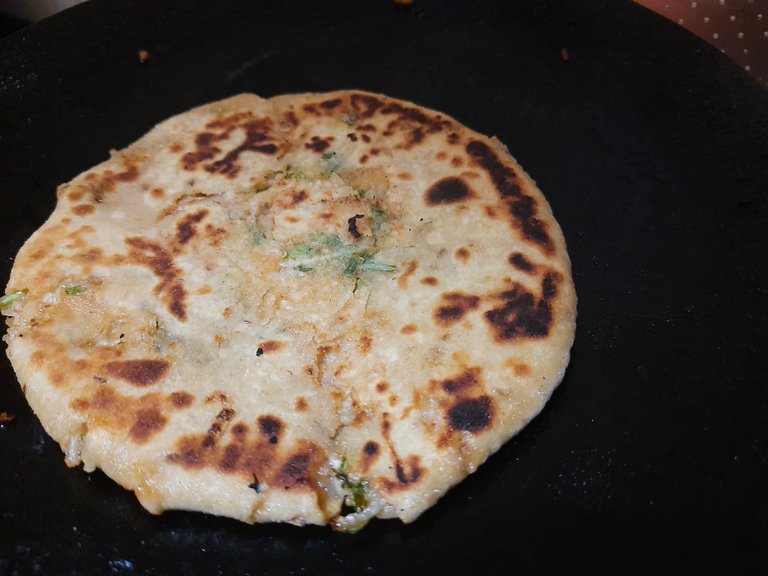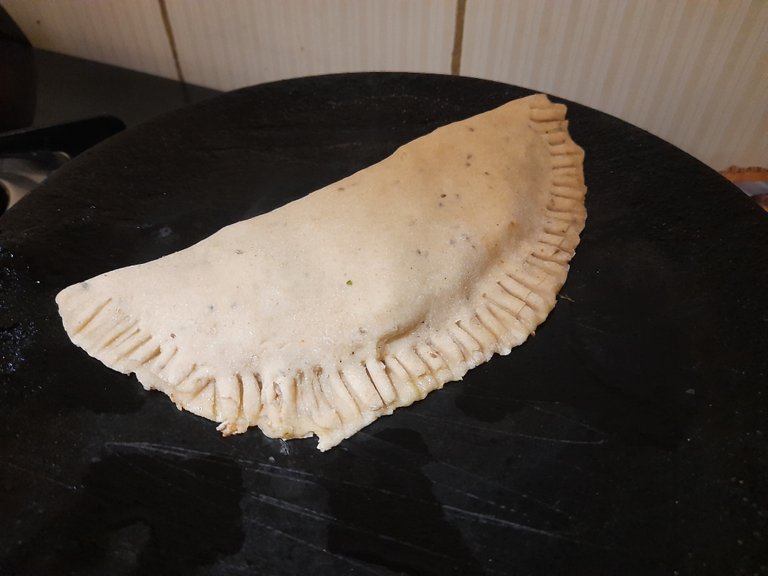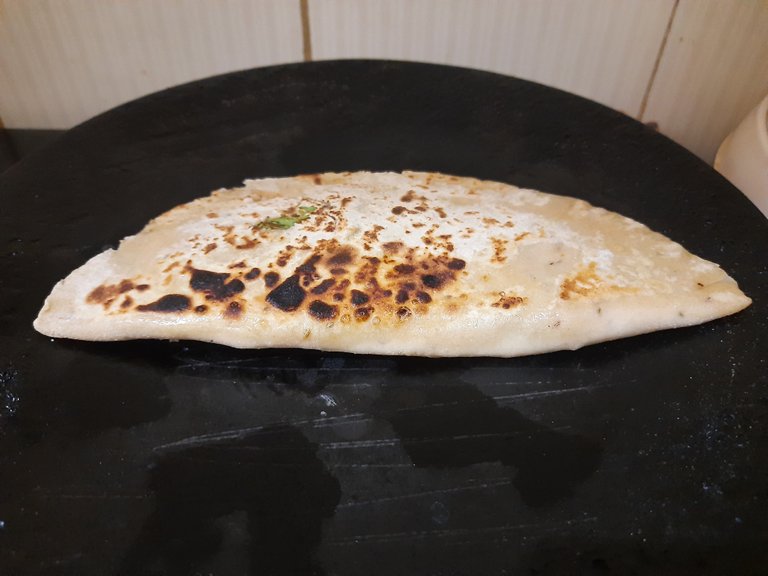 18.cook well from both the sides. Flip the paranthas couple of times till they become crispy.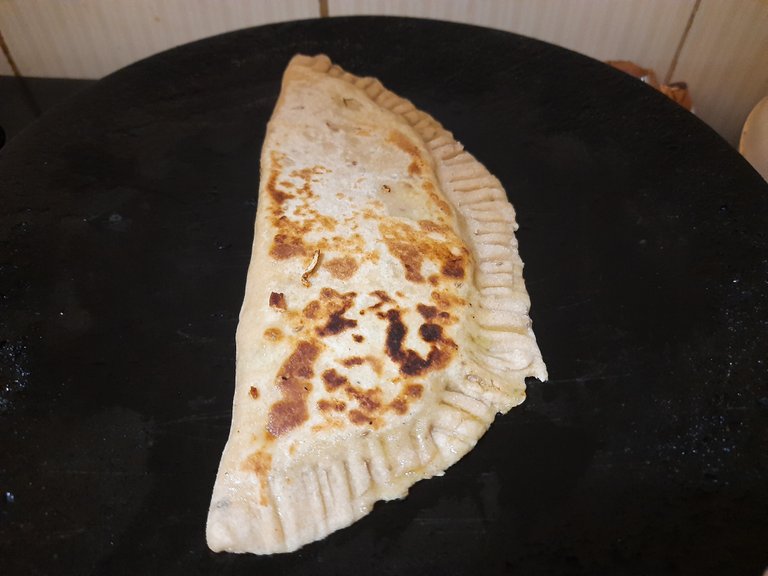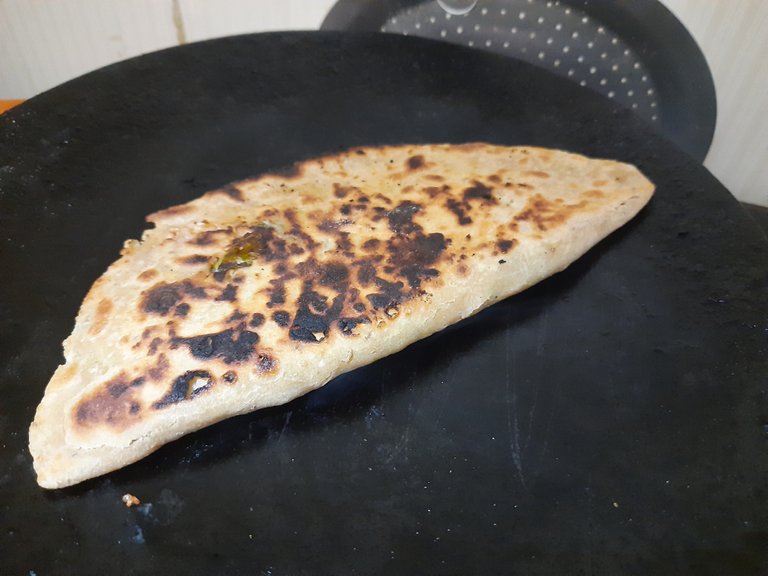 19.now serve in a plate and have it hot with curd/ pickle or green chutney.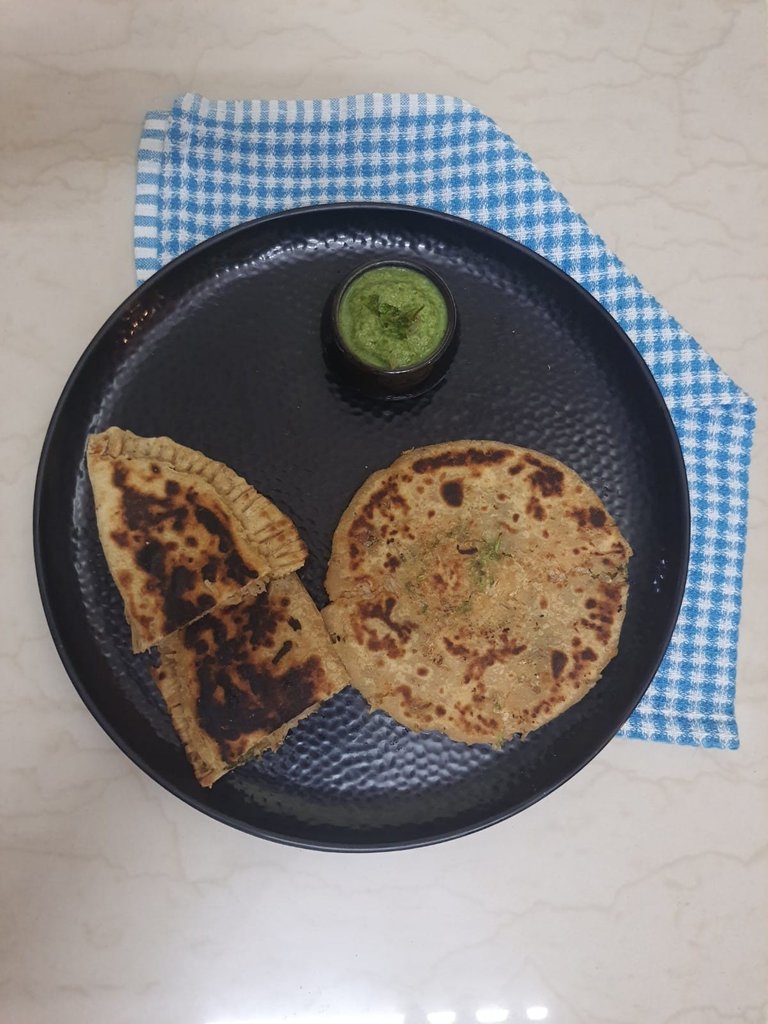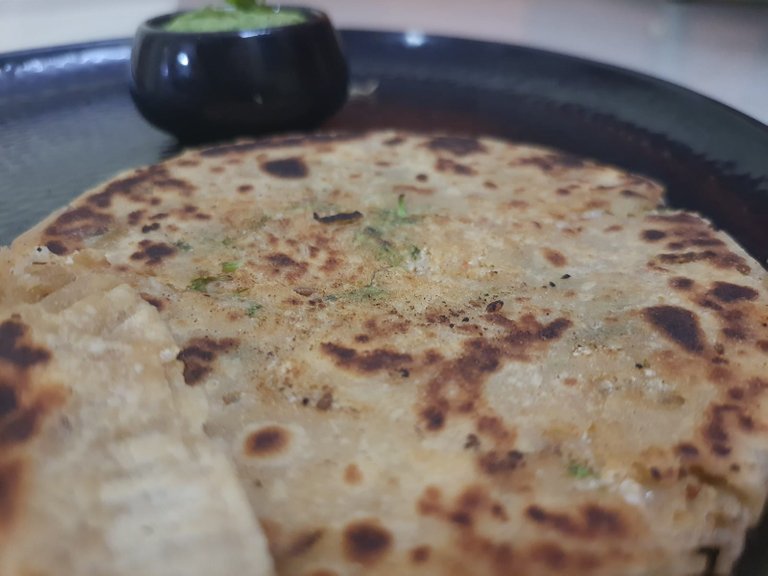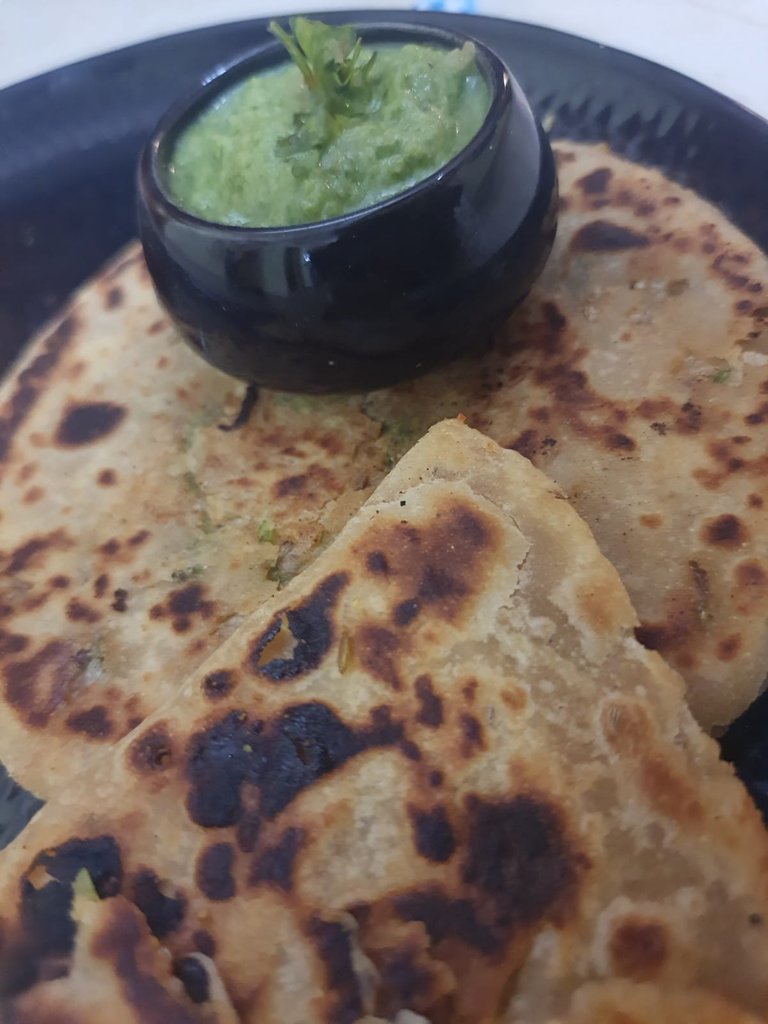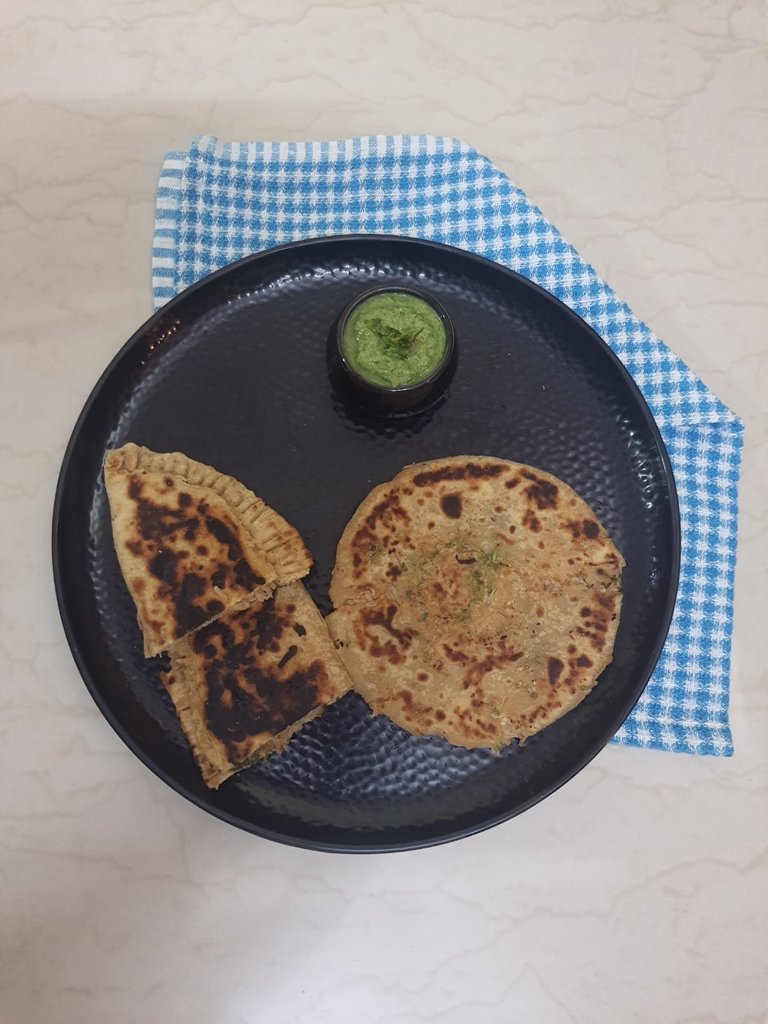 After my family members are done, I am having the hot paranthas.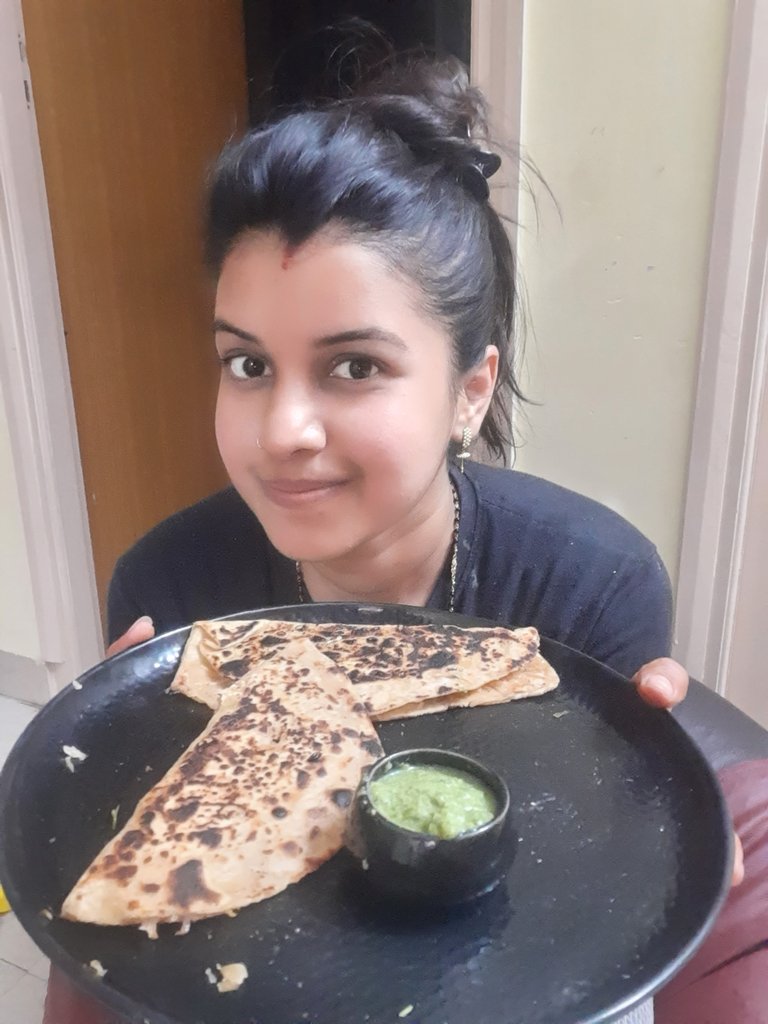 I hope you will gonna make this recipe soon.
All the photos and content are mine own.
Keep supporting Me and encourage me by voting this post.
Stay connected...with love...❤takecare..🥰