Preparing food for over 100 people on a daily basis...non stop for the whole year, is very tiring indeed!
We have to first...purchase tons of products, then prepare them...then cook them...then pack them and finally deliver them!!!
But when you love your job and you are surrounded with a positive minded team, then things become very fun and you can deliver mountains if needed without any problem!
I am blessed to have a nice small team with me and the support they give me is simply extraordinary! Thank you team!
So today for our contracted lunch order, we had to prepare 75 Portions of Fried Rice with Chicken and Eggs...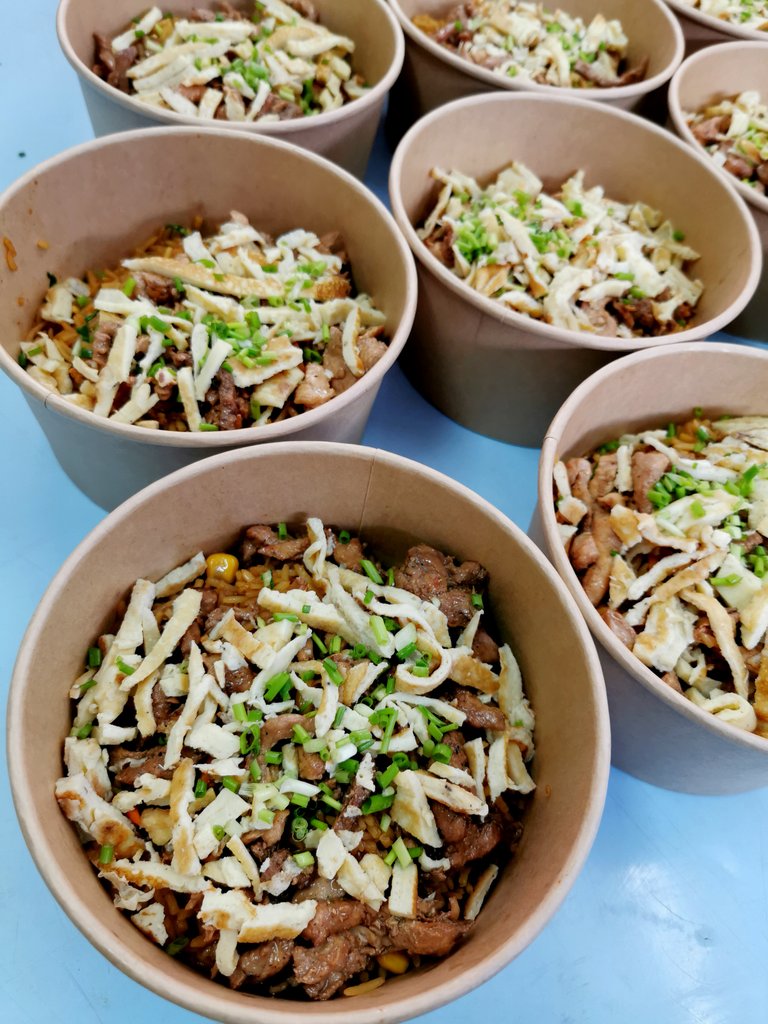 Chicken and Eggs Fried Rice already in take away boxes!
---
All ready at 11.15am...
Our target if to be ready with all the orders at latest 11.30am and today everything was ready at 11.15am itself!
Below you can see now our take away looked like before being delivered in different red boxes!
Guests were happy with the orders!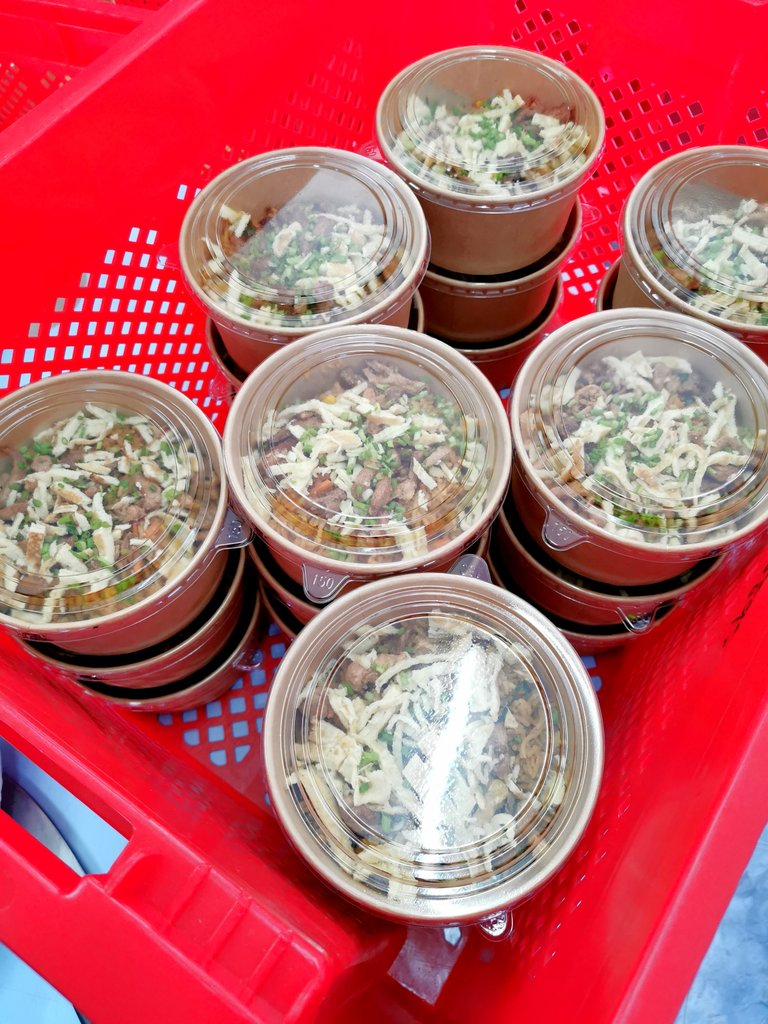 ---
Back home for my lunch...
After making the different deliveries, I went home for my lunch...yes my lunch! I don't eat foods that I cook...well it is rare to see a chef eating his own food!!!
I came back home at around 12.15pm and I went directly to eat! My wife prepared a delicious sweet and sour seafood which I enjoyed with some steamed rice!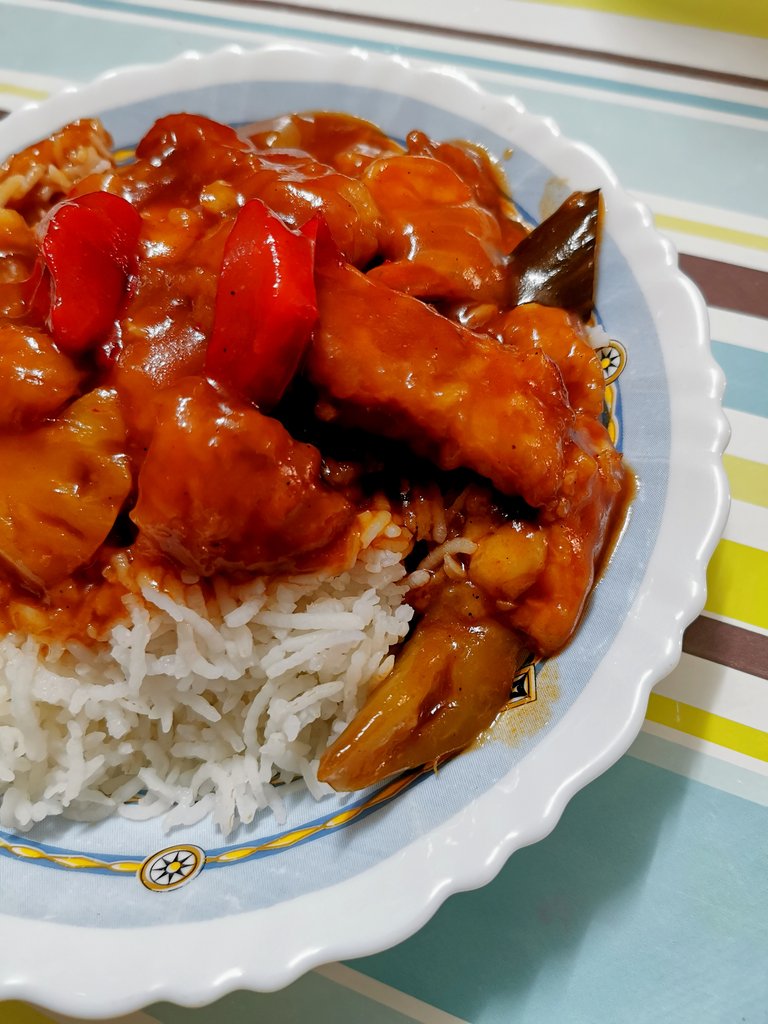 Sweet and Sour Seafood with steamed rice!
---
Flowers blooming at the back of my restaurant...
I went back at my restaurant for the diner service - which was rather calm! - and I went for a little tour at the back!
On top of many fruit trees in flowers...we also have some flowers blooming which is so beautiful to watch!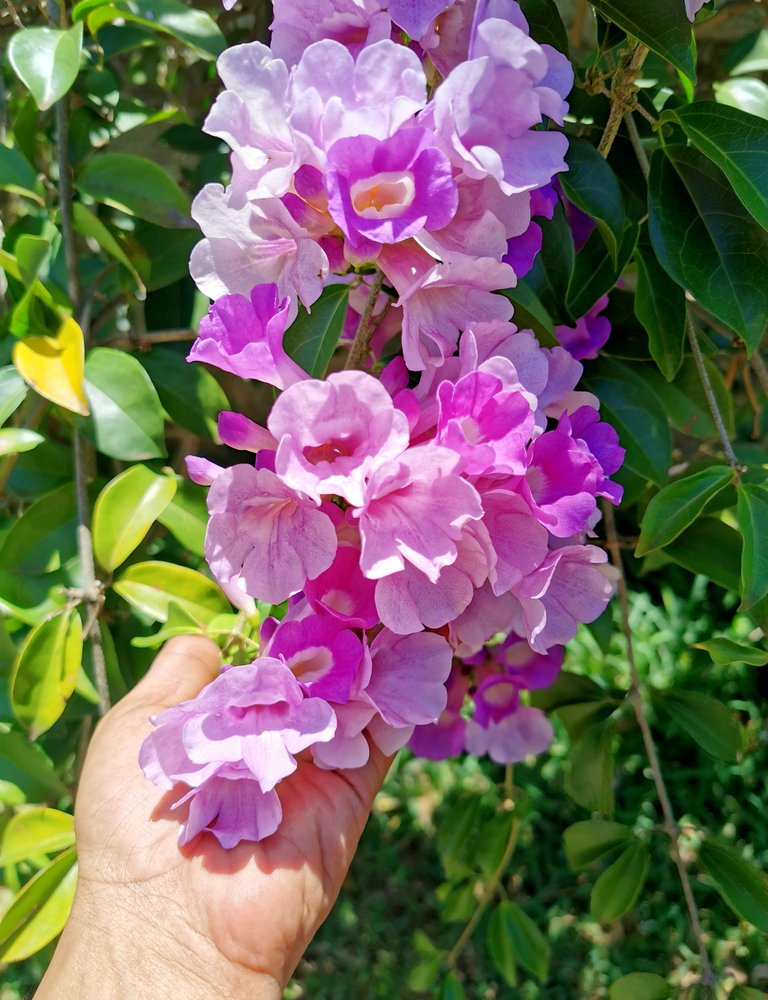 Lovely weather...beautiful flowers...busy day with work...that's my usual day!!!
---
Calm Diner service
We did not have anything big for tonight and I actually closed the doors earlier than usual - At 8pm we were already sut down!!!
Had my diner at my sisters place!
As my restaurant is located just in front of 2 of my sisters (They married with 2 brothers!), I have my daily diner at their place...
They always prepare something for me as they know how much I love home cooked foods!
So for my diner tonight, I had : Steamed Rice / Sauteed Saffron Potatoes with cumin and curry leaves / Chicken Curry/ Shrimps Chutney and green leaves broth!
Was super yummy!!!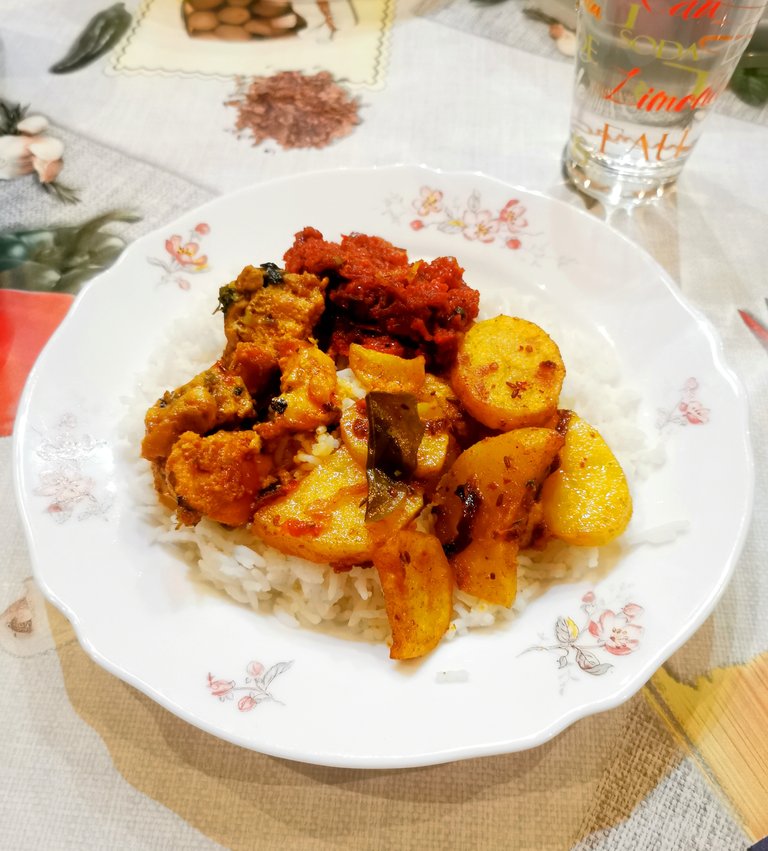 ---
I came back home around 10pm - not so tired, but still got to relax a bit to be able to attack another busy day tomorrow and have some energy to write a post or two on my blog!
Thank you so much for reading and hopefully enjoying my post!
Wish you all a lovely day/evening ahead!
@progressivechef