Earlier today, I wrote a post on the #stemsocial community on Food Allergies, a medical condition that affects millions across the world.
In my career, during my time in the hospitality industry, I met so many people suffering from food allergies and this is why I always have a special thought to all those in such conditions!
Check it here, it's a good learning post!
---
Got back to work, after nearly a month in quarantine, today!
Was nice seeing my team back!
And then came that guest...who has some real food allergies complications...
All she could eat from my restaurant list of products was the below!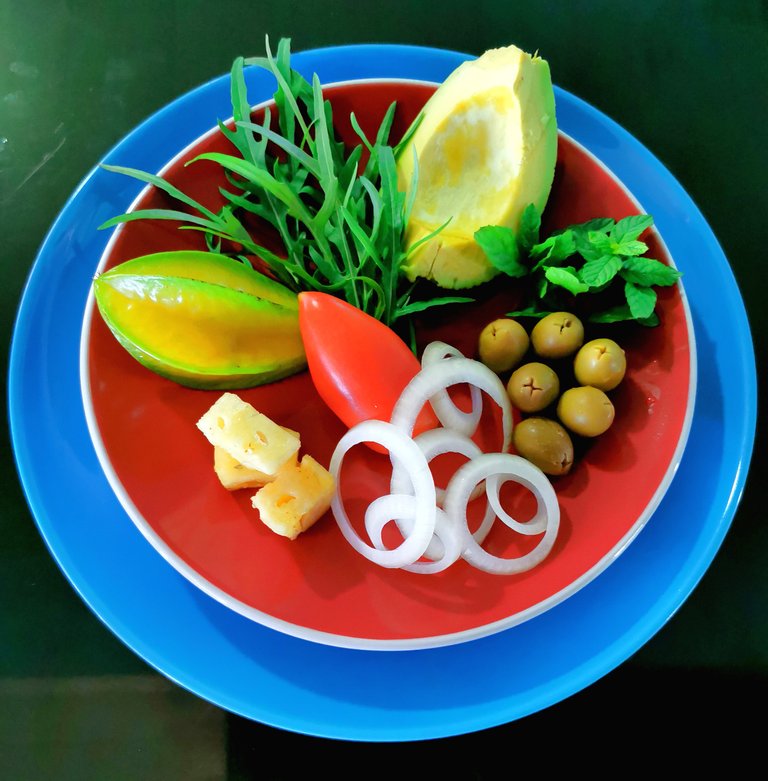 Avocado / Tomato / Pineapple / Rocquette / Onion / Green Olives / Starfruit / Olive oil / Lemon / Rock salt...that's it!
---
I didn't asked too much questions and promise the client to prepare a nice salad based on what she told me she can consume!
Told her to come back in 20 minutes!
When she saw the plate I did...she was like on the moon!!!
Yeah...she's a lady in her 30's!
😉😉😉
And as everything needed to be raw...i couldn't do anything apart from a salad...but plated elegantly!
---
I started by cutting the avocado like a carpaccio...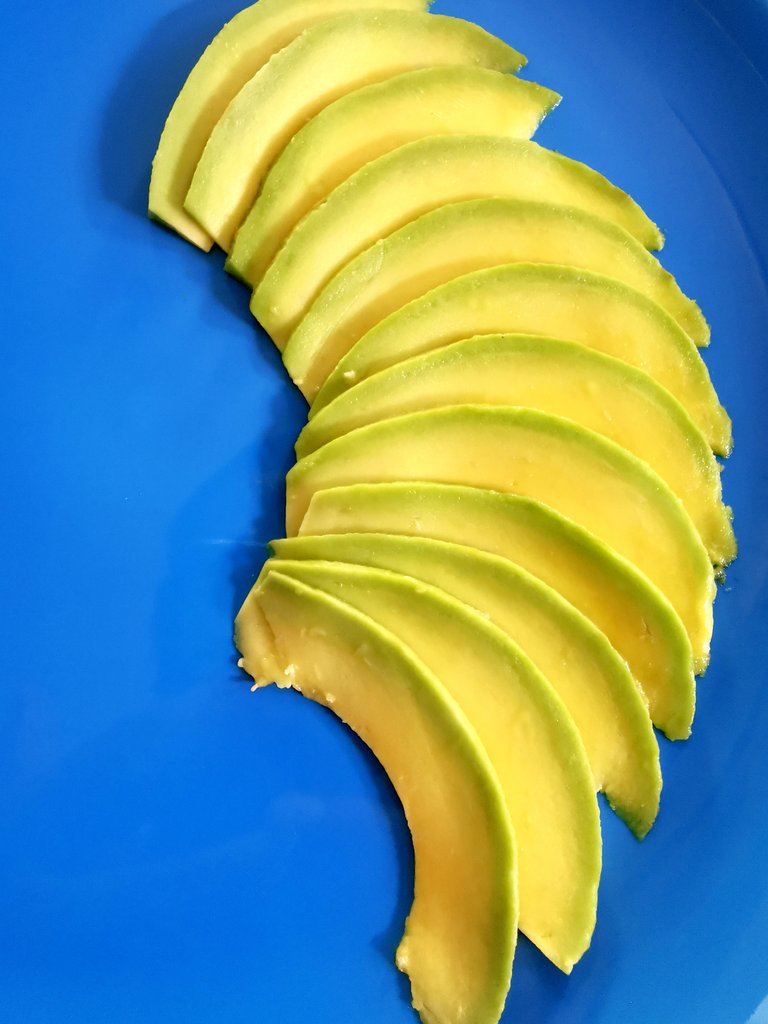 ---
Then I finely sliced the tomato and starfruit; and delicately placed them on the plate!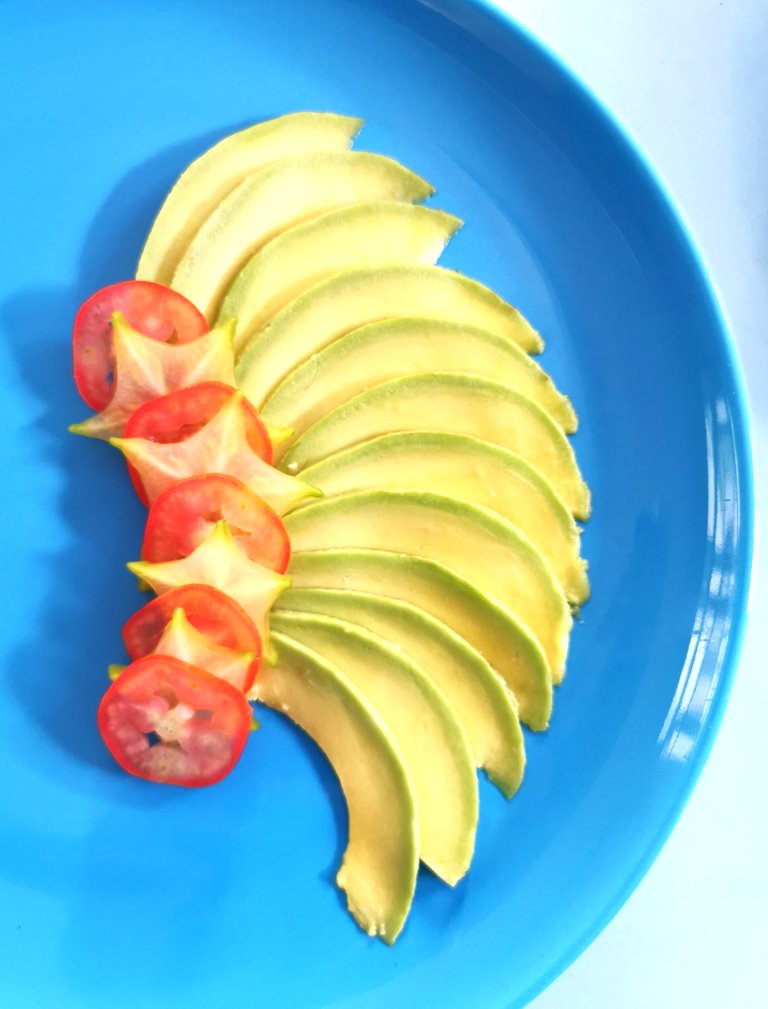 ---
I got the idea of planting the Rocquette leaves in the olives, which really looked nice, isn't it!?
😉😉😉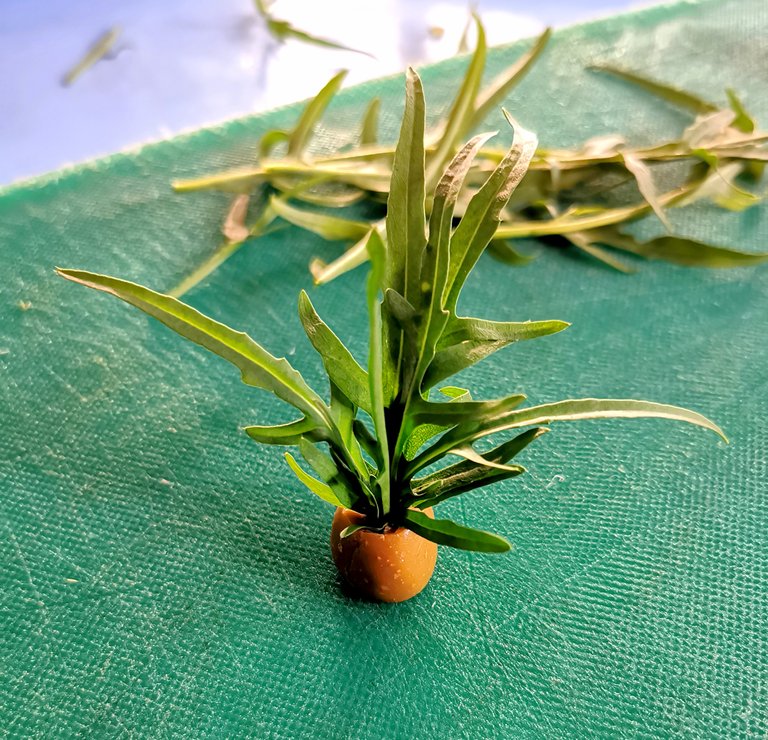 ---
And I completed the plating by disposing the rest of the ingredients she can eat!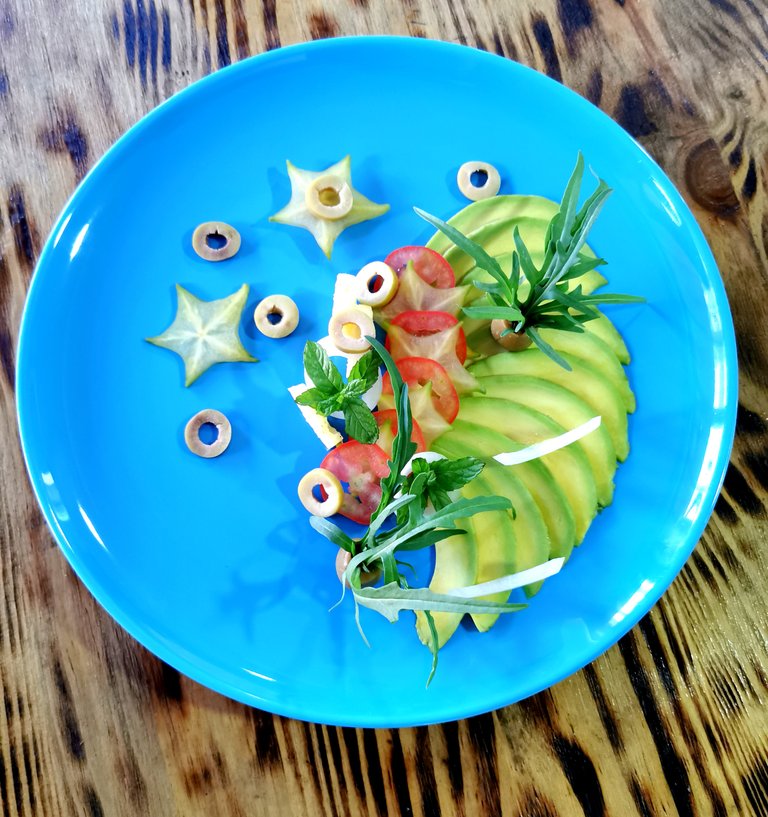 ---
And served the salad with a simple olive oil and lemon dressing...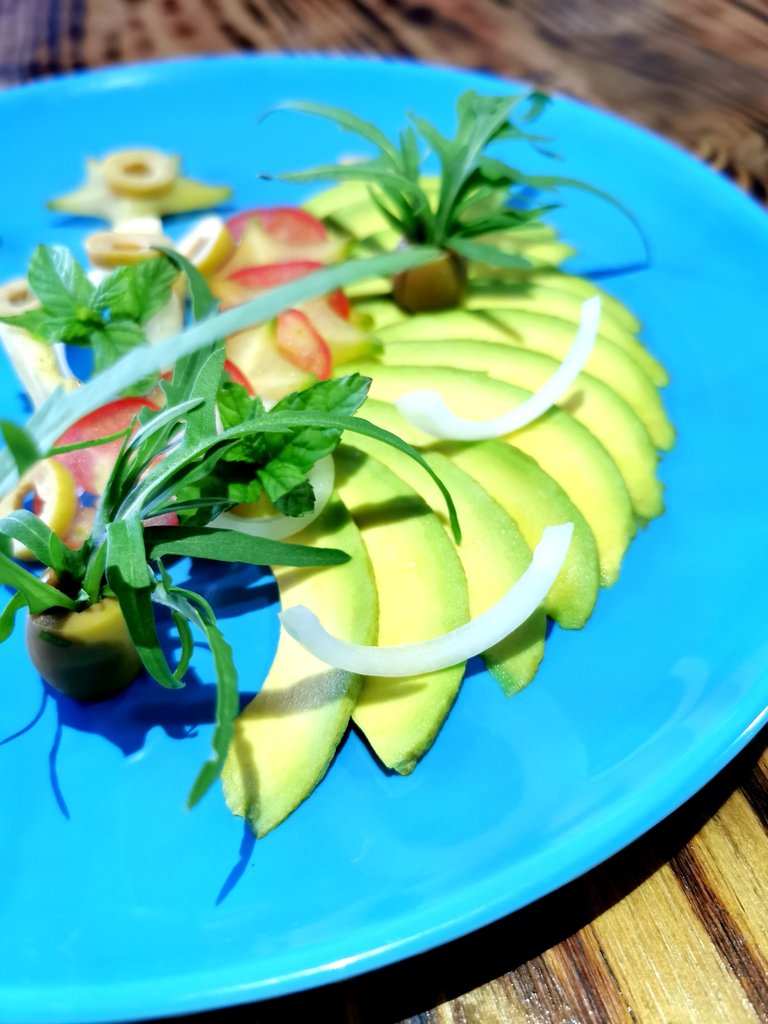 ---
As mentioned above, the guest was so happy when she saw the plate coming to her!
Mission Accomplished! ✅✅✅
My call today to everyone is...please do treat people with allergies with utmost care.
🙏🙏🙏
They are the only one who knows what difficulty they encounter in their day to day life.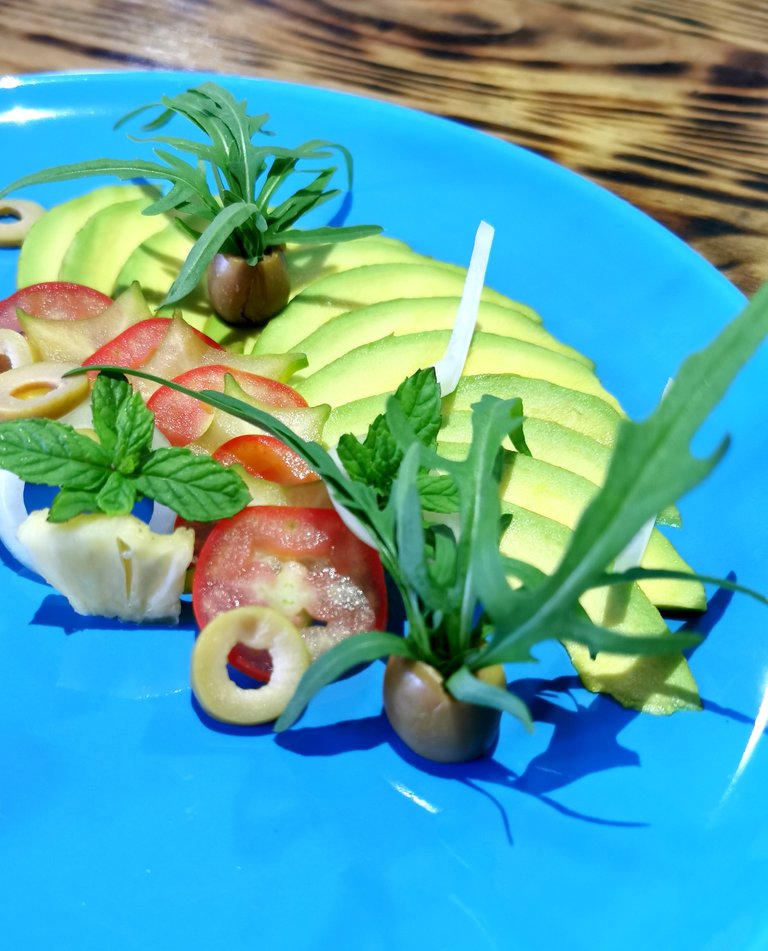 A little gesture from us, chefs and restaurateurs can make a big difference to such people!
As I always say to everyone around me:
Humanity first!
Thanks for your attention!
Stay blessed!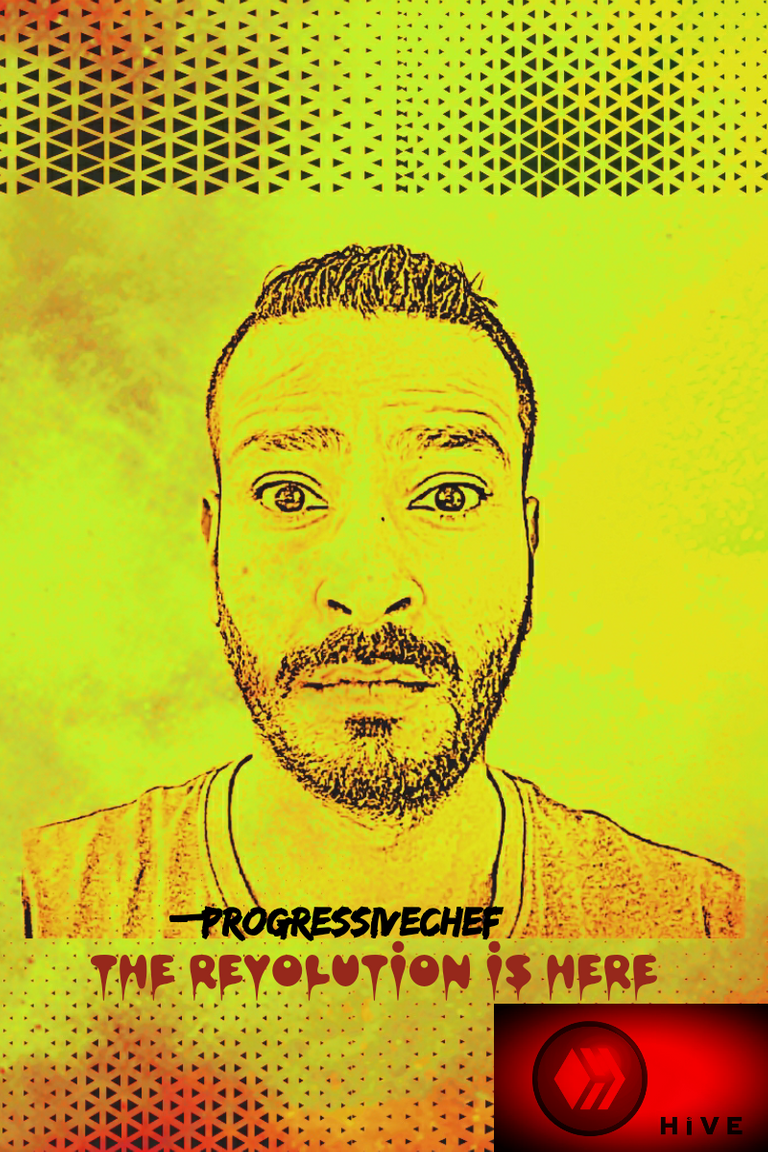 ---
Posted via foodiesunite.net