Looking around the different recipes shared here and there...makes me feel dizzy!!!
So many are so scripted...I'll even say fake...like movies stunts!!!
What's the main reason of sharing a recipe!?!
From my point of view...we share recipes we did at home to the world, so that the one reading can be tempted to try it! Right!?
But wait...
Nearly 70% of food recipes I see...are just so complicated to make, how the heck the readers gonna be able to try it!?!
I'm an experienced chef, and can also share/write world class food recipes with all the culinary new techniques and vocabulary...
But for what use!?!
Just for fame!?!
Nah...I prefer to write food posts where maximum people reading can ; firstly understand and secondly be able to easily make it at home.
We don't have super 5 stars chefs over here guys!
Let's keep things sweet, easy and simple!
🙏🙏🙏
---
Talking about easy...
Let me show you my dinner earlier today! I'm sure anyone can do it provided you have the ingredients on hand!
Check it out!
Chicken Wrap!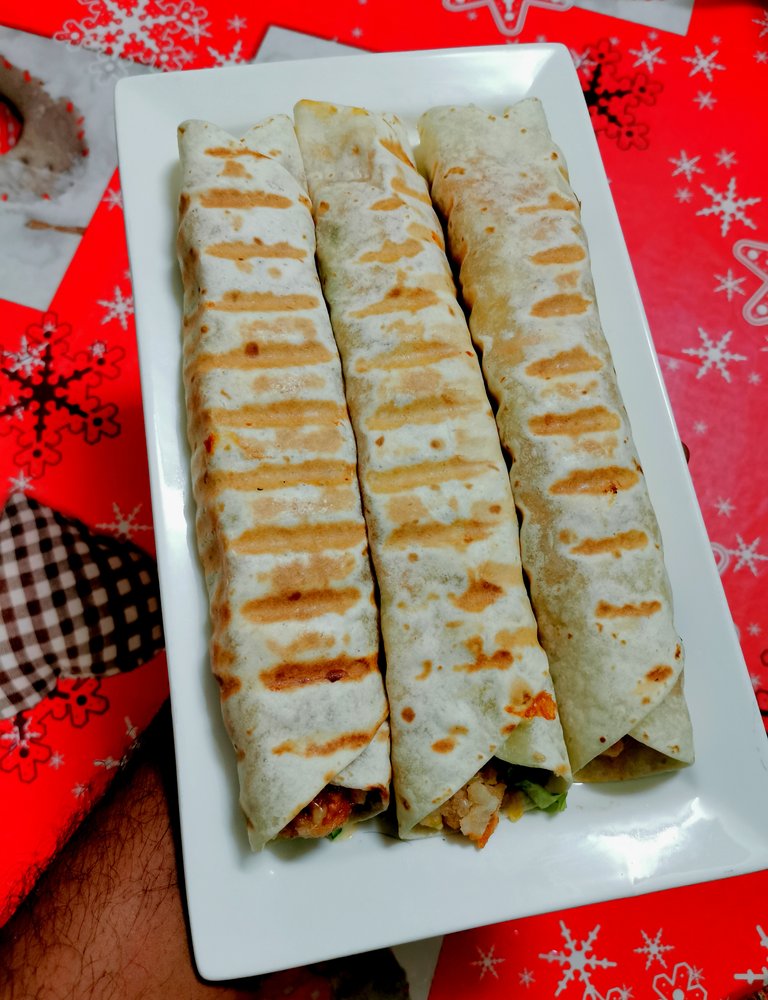 ---
You will need
Cocktail sauce - mayo + ketchup (add brandy/Worcester sauce if you wish)
Flour tortillas.
Lettuce / Tomato / Apple / Cucumber / Onion / Carrot.
Grated cheddar cheese.
Potato wedges, or French fries or any potato crisp!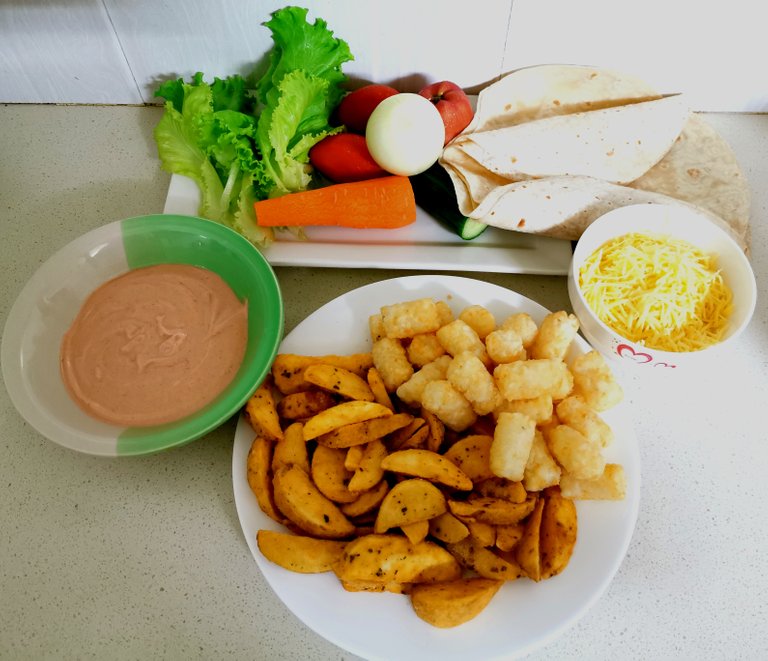 ---
And of course the main ingredient...
Chicken!!!
Slice the chicken breast and season with salt, pepper, mustard paste and bbq spice or any spice you prefer! I added some fresh basil too - love the flavor it gives!
Coat them up in cornstarch.
Deep fry till crispy.
Reserve for later use!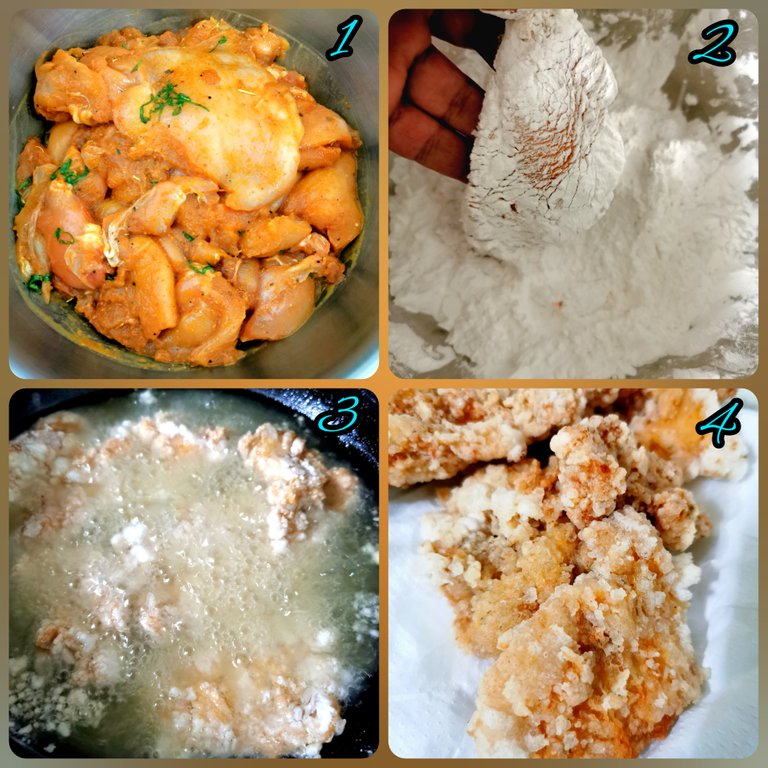 ---
The veggies & fruits!!!
Cut them all in small dices and mix together to have like a salsa.
Season with salt and olive oil!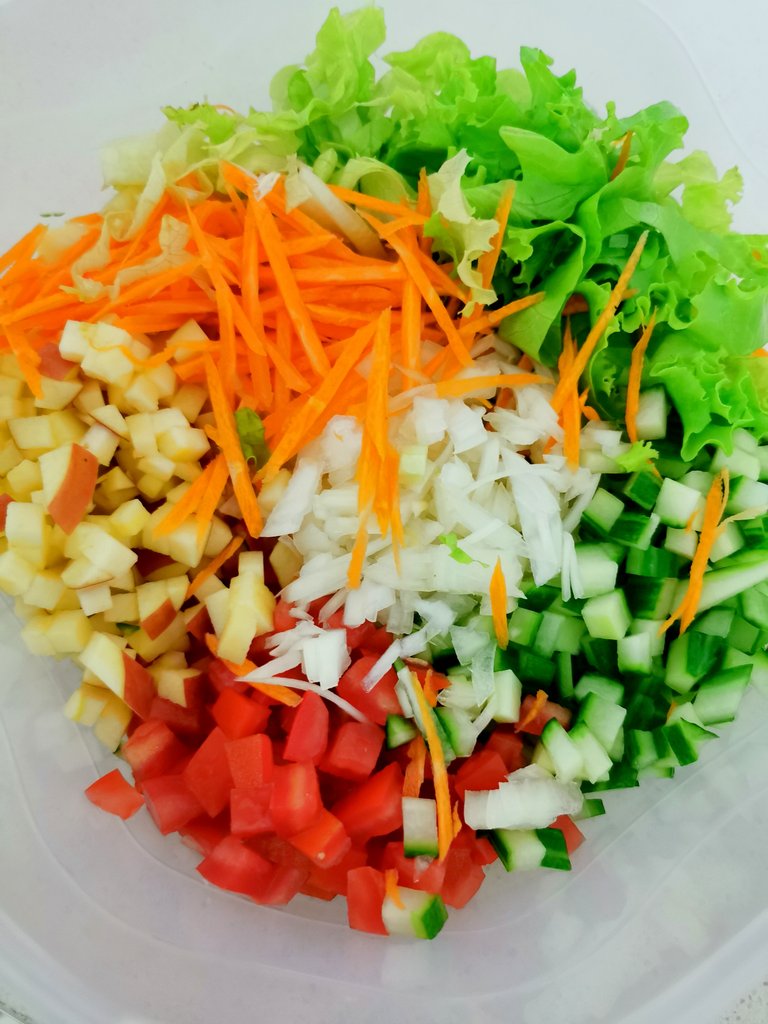 ---
Wrap it!
Place the flour tortillas on your prep table.
Spread the cocktail sauce on the tortillas sheets.
Place the crispy chicken you fried above!
Next, add the salsa.
Then put a good dose of cheddar.
Roll it up tightly!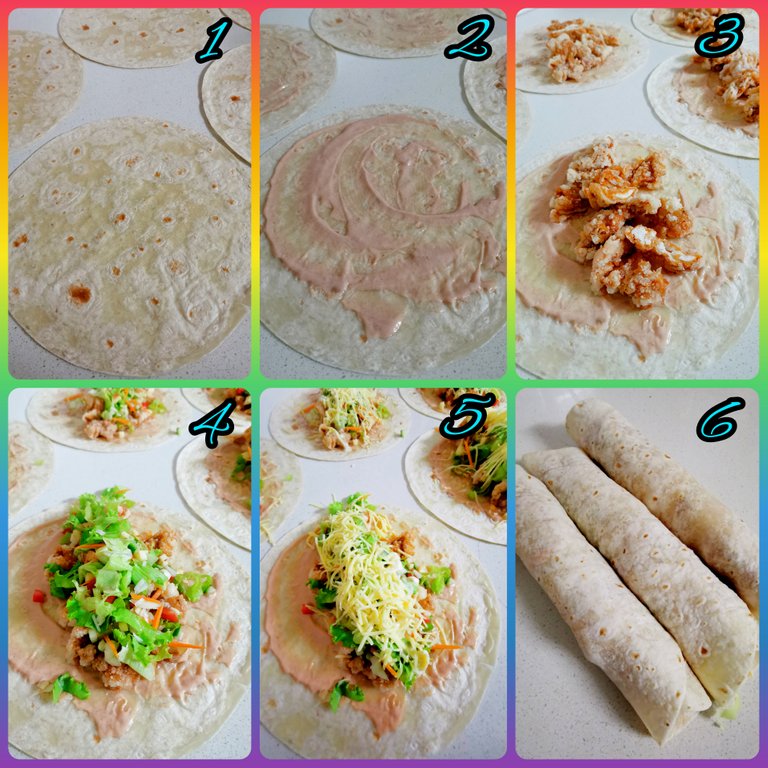 ---
Then place the wraps on the panini toaster or any toaster you have at home!
Let em get well toasted all around!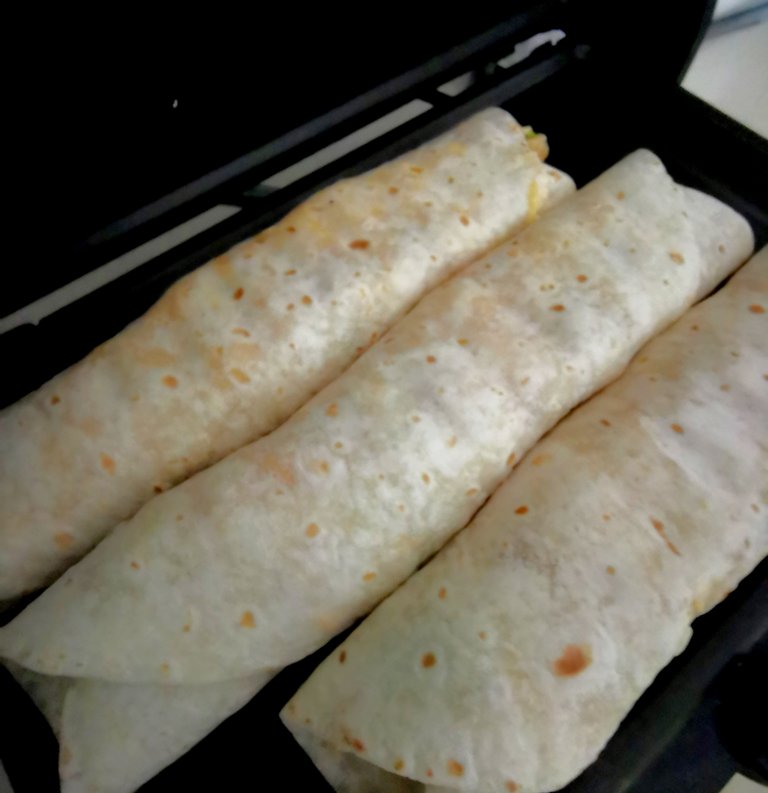 ---
In the meantime...
While our wraps are being toasted, start frying the potato wedges or any potato chips you want!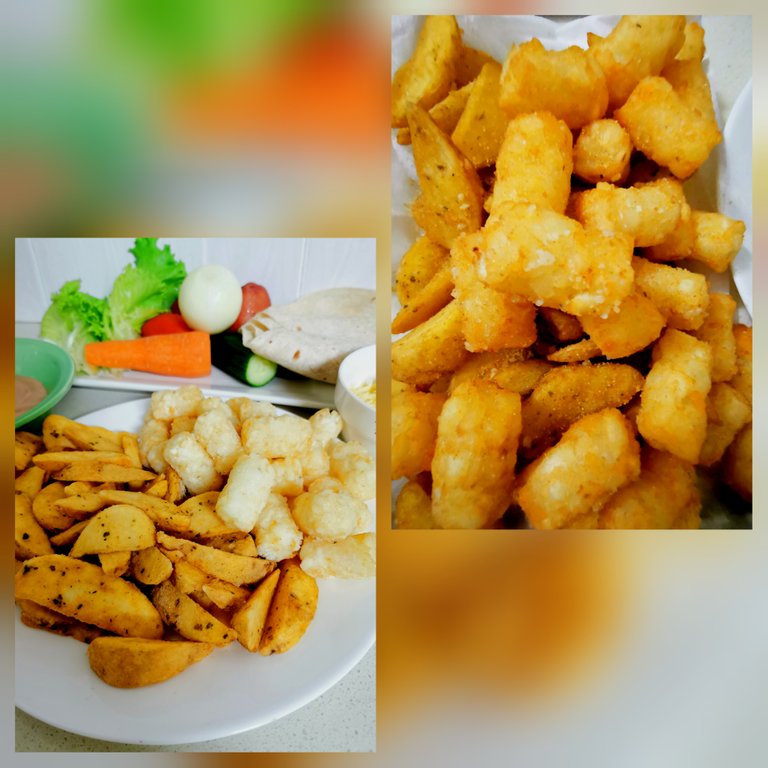 ---
And here you are...
The chicken wraps are ready to be enjoyed!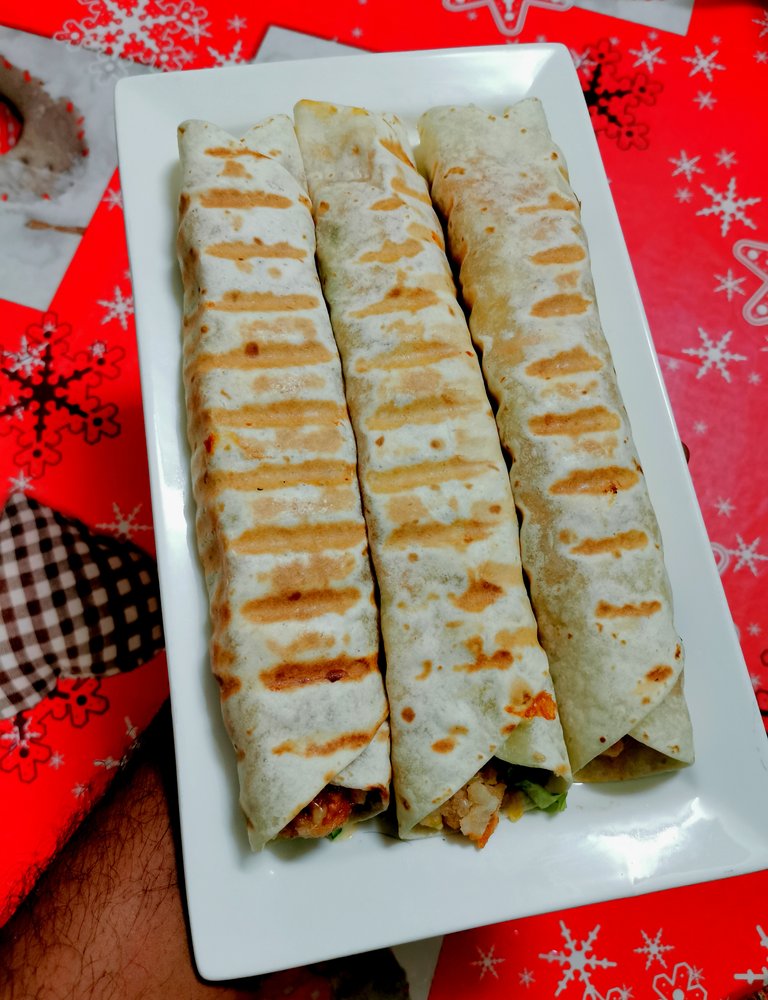 ---
Want a piece!?!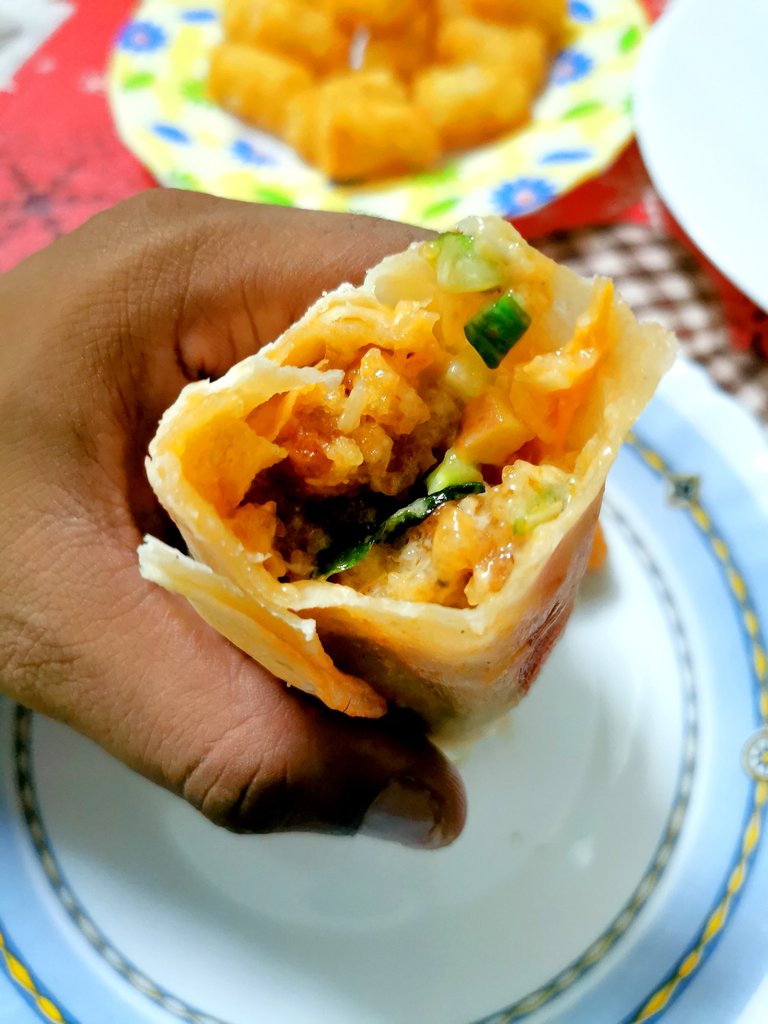 ---
Bon apetit my friends !
Hope you enjoyed this easy recipe and will try it home!
Wish you a great day/evening ahead!
Stay blessed!
@progressivechef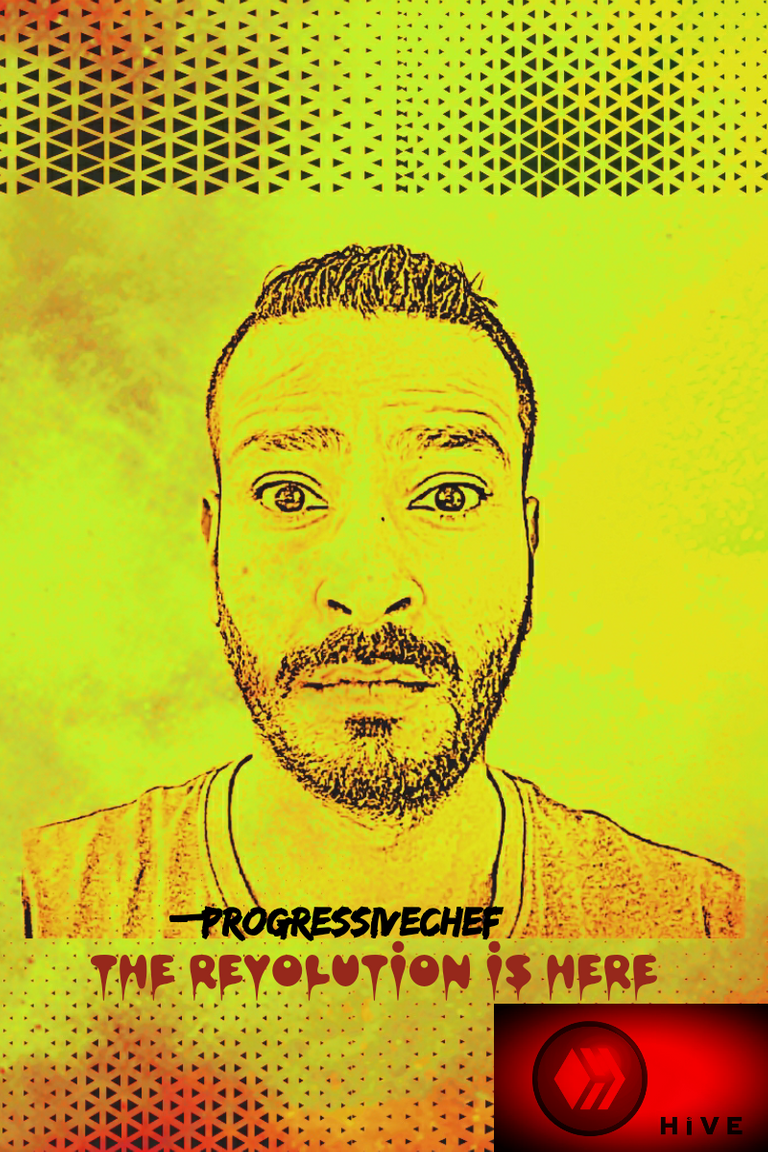 ---
Posted via foodiesunite.net