First thing, let's start by learning how to pronounce Tzatziki!
That Zee Kee!!!
Also known as Cacik, or Tarator, you will find this dip/sauce in the cuisines of Southeast Europe, the Middle East and nowadays nearly across the world in slightly different versions!
But the base stays the same...Strained yogurt mixed with cucumbers, garlic, salt, olive oil, vinegar or lemon juice, and herbs such as dill or mint!
Today I have the pleasure sharing exclusively on Hive my version of Tzatziki!
Hope you will try it at home someday!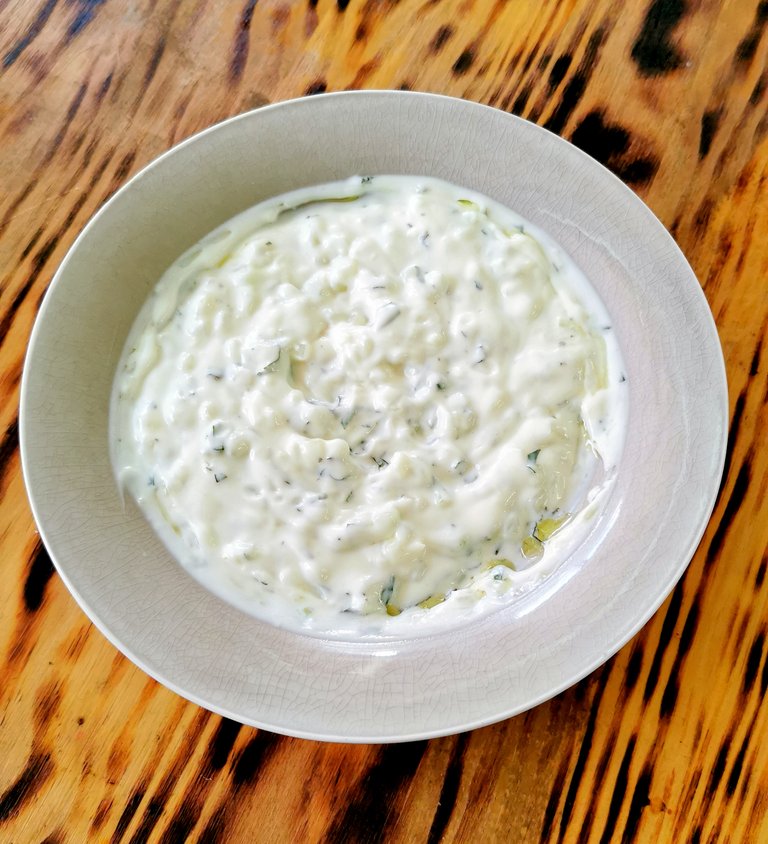 Ingredients that I used :
Strained Yogurt - Best is Greek Yogurt
Cucumber cut in small brunoise
Olive oil
Salt / Pepper
Little lemon juice
Garlic
Herbs - Mint and my touch of fresh Basil!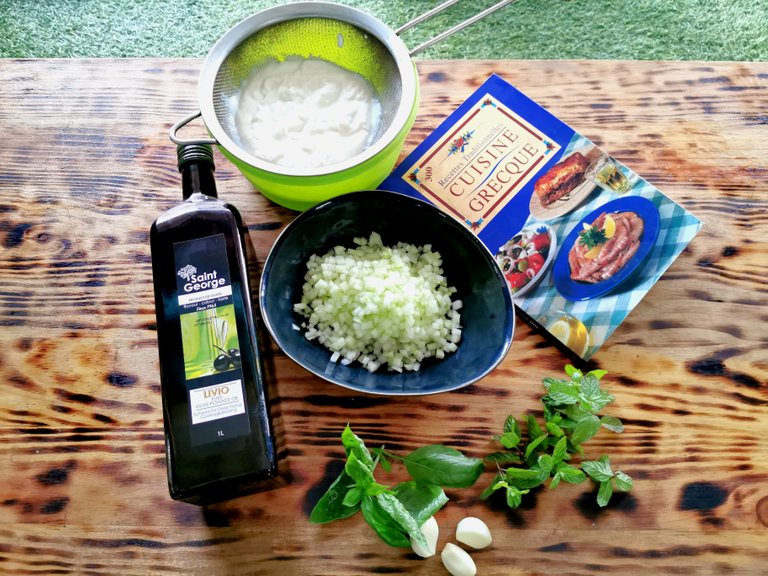 Process :
Step 1 : Season the cucumbers with little salt and sugar, to help extract the maximum of water out of them!
I added sugar as cucumbers are so plain in taste, and when sugar & salt are added, they get a nice interesting taste!
Do try it!
After 15 minutes, strain the cucumbers and throw away the water!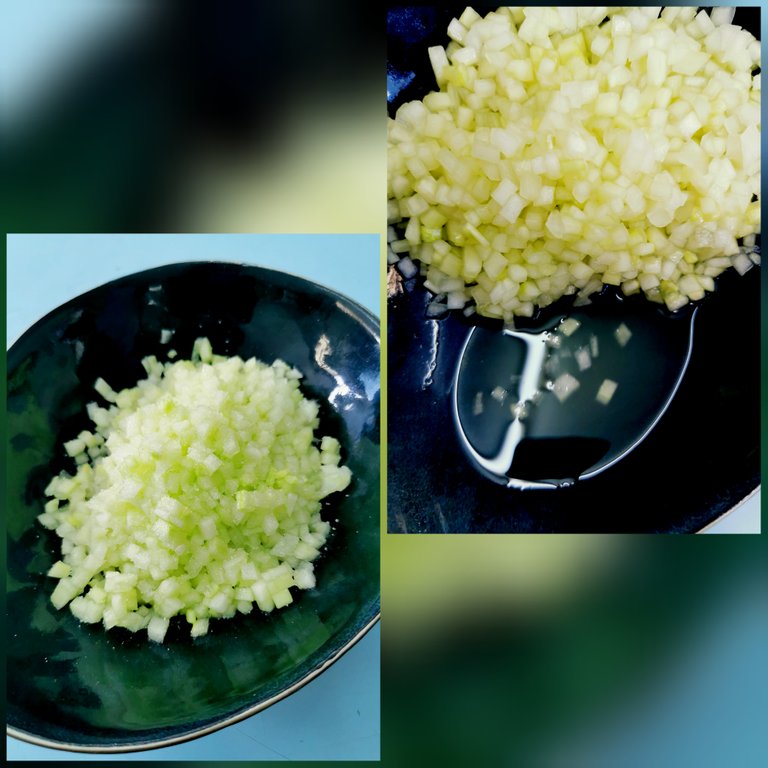 Step 2 : Finely chopped the garlic and thinly cut the mint and basil leaves!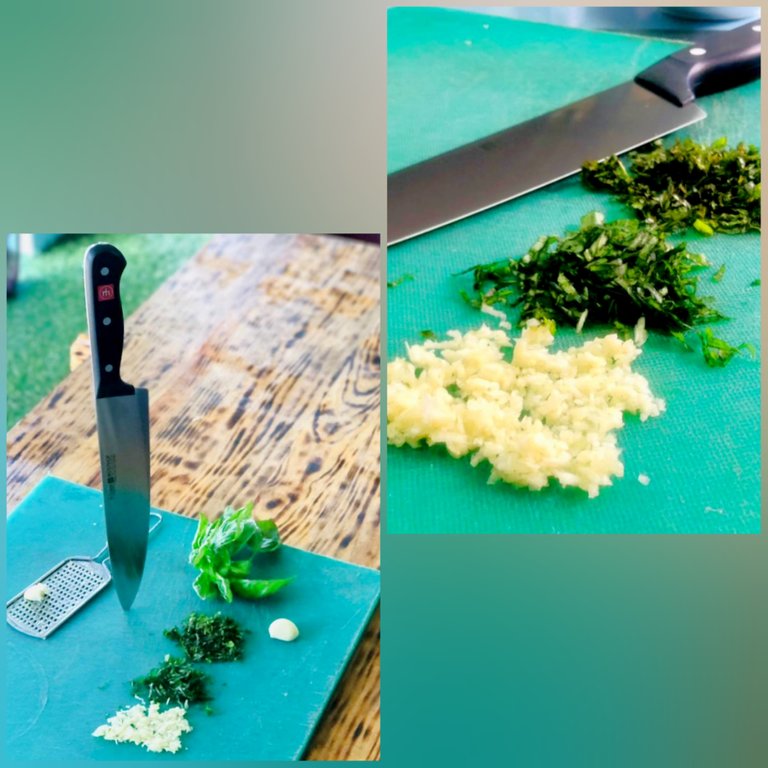 Step 3 : Put the strained yogurt in a bowl and add the cucumbers - Mix well!
Then add the chopped garlic, and herbs to the mixture!
Finally squeeze little lemon juice and finish off with a good doze of Olive oil!
Check the season and add little salt & pepper if needed!
Mix everything gently together...Et voilà our Tzatziki is ready to be enjoyed!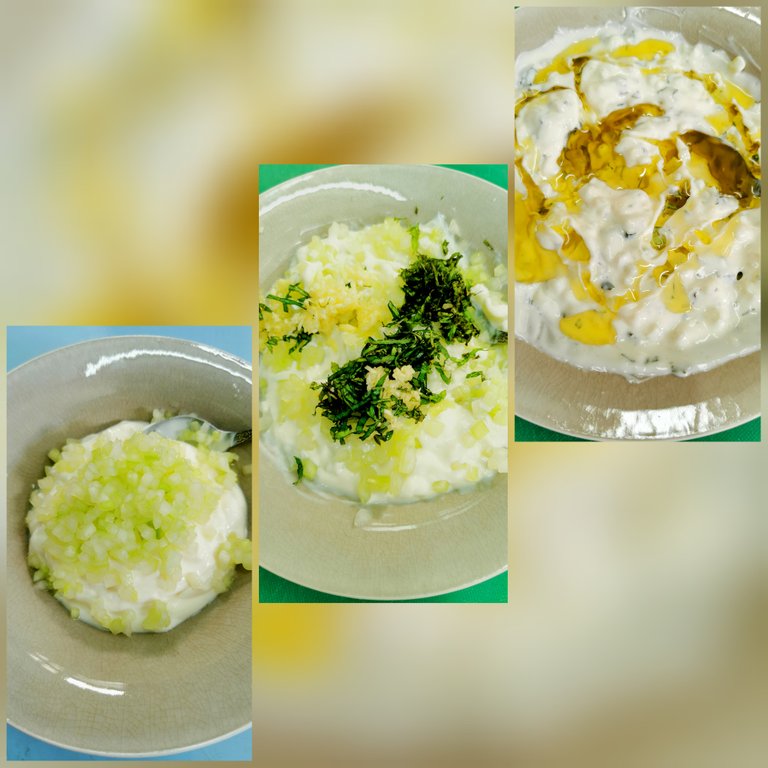 I actually put a lot of olive oil in...I just love that taste of virgin olive oil mixed with yogurt!
Make sure to let the Tzatziki well chilled before eating!
You can enjoy this dip with any type of bread or some crispy pita or simply on its own!
Or even better...my personal touch again...with some flavored tortilla chips!
Yum Yum!!!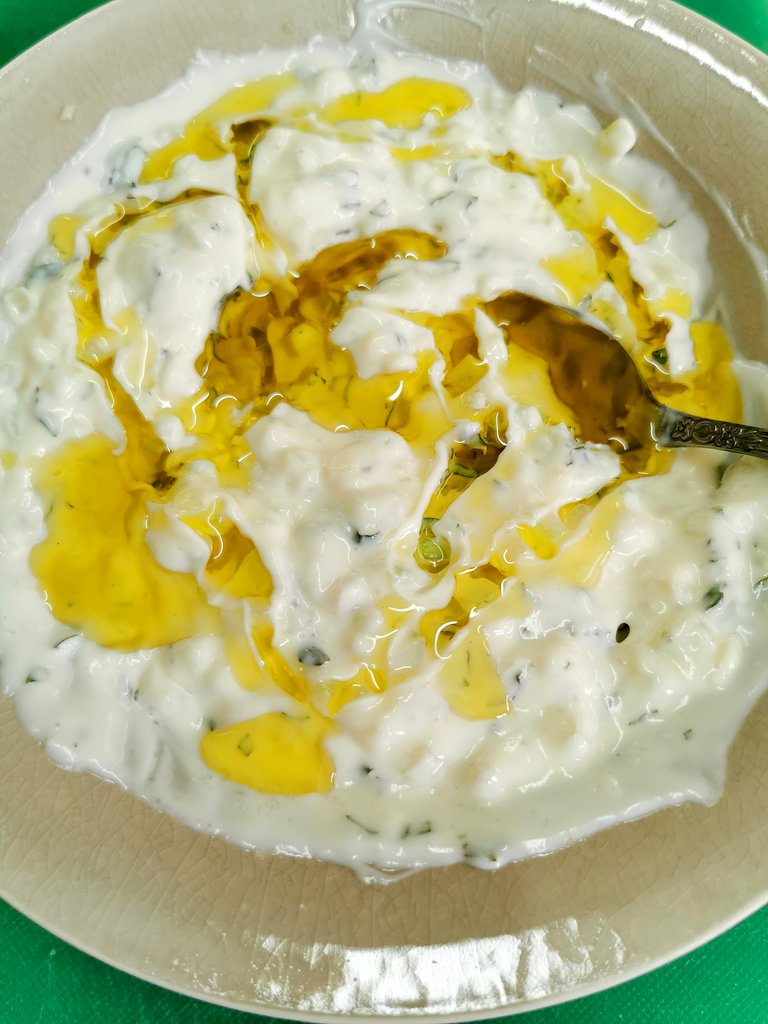 Do you like Tzatziki!?
Have you ever made it at home?
Share with us your version of this classic dish in the comments section below!
Wish you all a beautiful day/evening ahead!
ps.Do not hesitate to share rehive if you feel more people should see this post!
An upvote is always welcomed!
Thank you!
@progressivechef