Hello, everyone, I'd like to share with you how we prepared the fried rice for our breakfast.
Fried rice is a very popular dish in Indonesia. It comes in different tastes and condiments. There are seafood fried rice, chicken meat fried rice, stinky bean fried rice, and numerous version of nasi goreng. But today, since this is an "emergency" fried rice, it's going to be a simple one.
We had steamed rice that we haven't finish eating from the day before. The rice has become a bit hard to chew. So, one solution to make it delicious again is to make fried rice. Well, not all the fried rice made from the leftover rice 😅. In the restaurants or food stalls, the intentionally steam rice then fry it.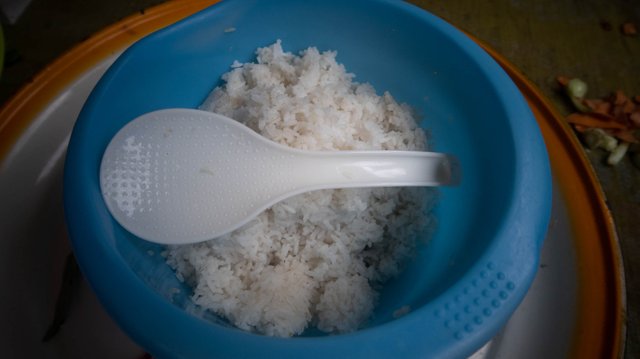 Left over rice from the day before.
It's not that difficult to make fried rice. First, we just need some seasoning: sliced garlic and onions. We fry these in a spoonful of palm oil. Later, when it's well-cooked, we could add a chicken egg. If you don't like egg, you don't have to put the egg in it.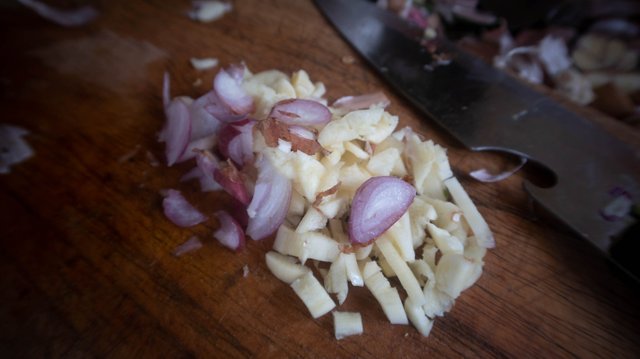 The sliced onions and garlic.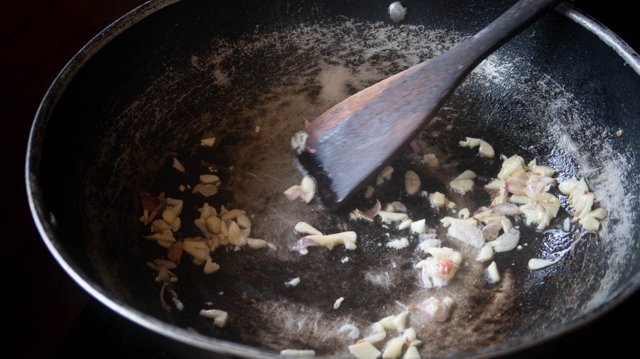 Frying the garlic and onions in palm oil.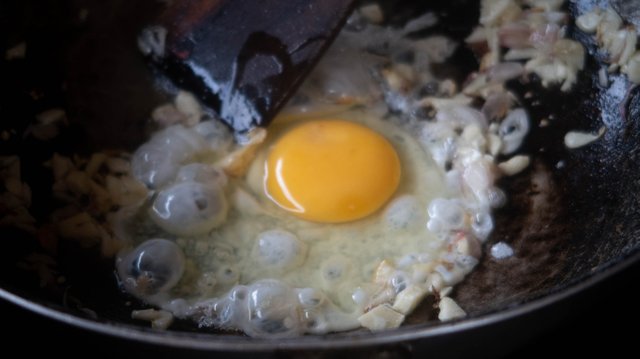 Put a chicken egg.
While the egg was on the wok, we kept on stirring until all mixed together. We also did it so the egg scrambled and mixed with the garlic and onion.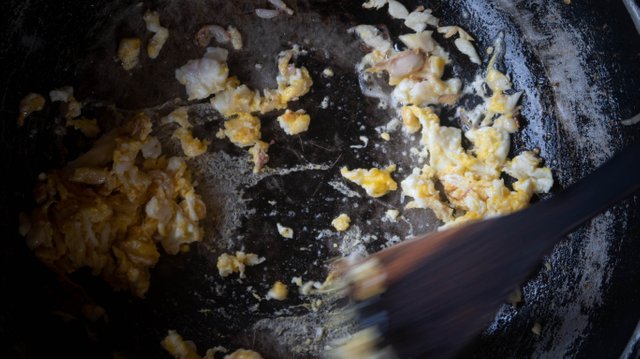 Next, we put the steamed rice into the wok. We still kept on stirring the rice. While cooking we added a pinch of salt, a bit of pepper powder, and sweet soy sauce. We also had the remain some oyster sauce that we put in as well.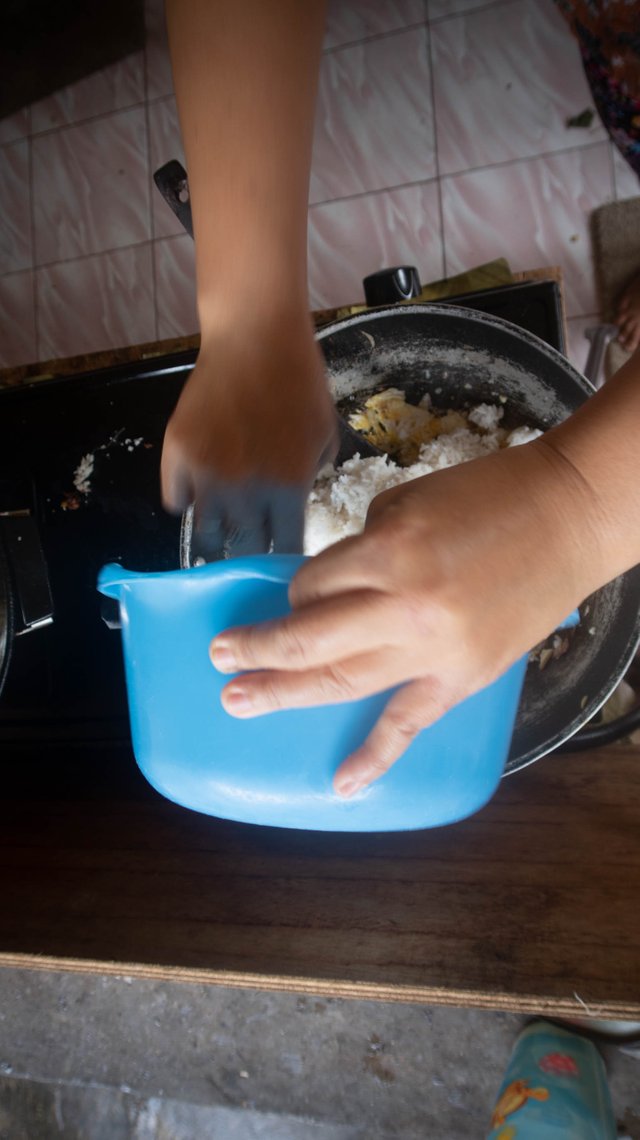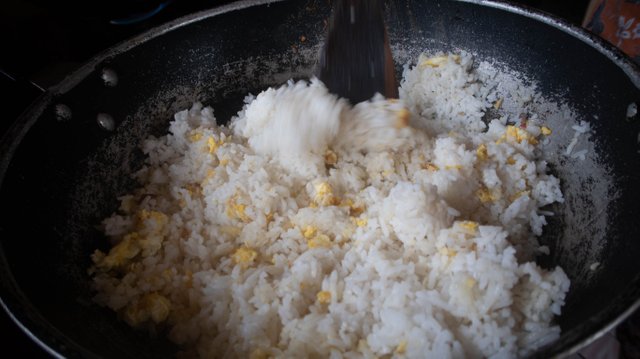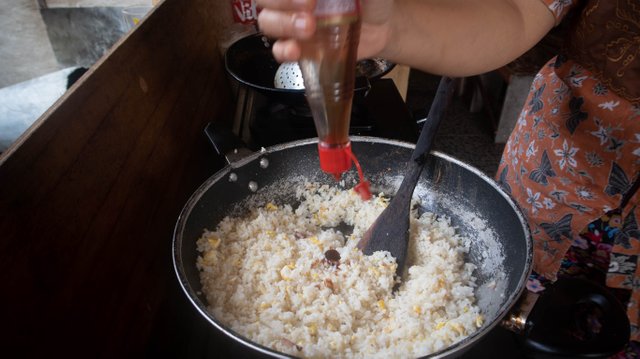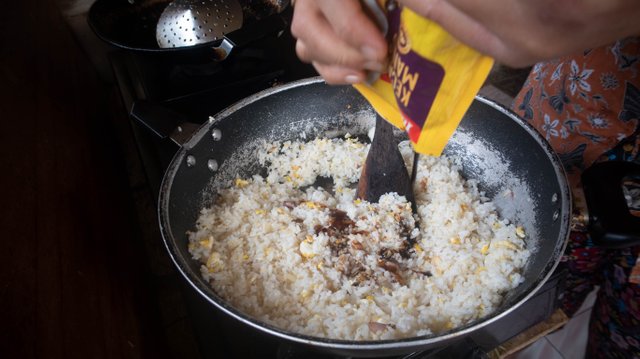 And after about 2 minutes of stirring and adding ingredients, our super special fried rice was ready. But we also had long beans for condiments. We bought this long bean in the local market, and it's easy to grow in my country. We cut the long bean into small pieces and added to the fried rice. And that's it. Thanks.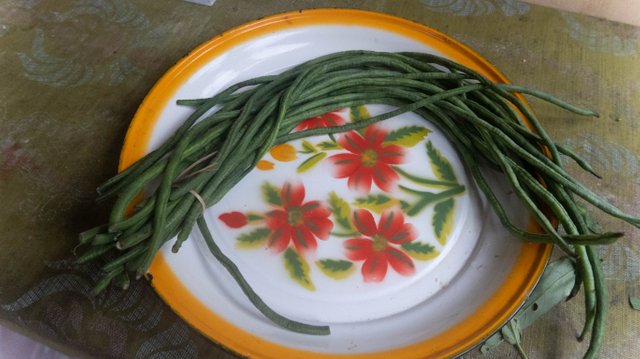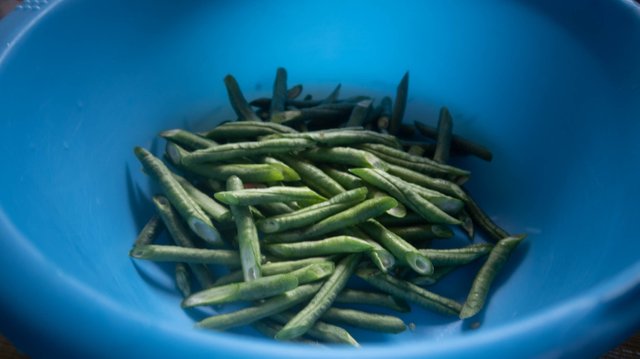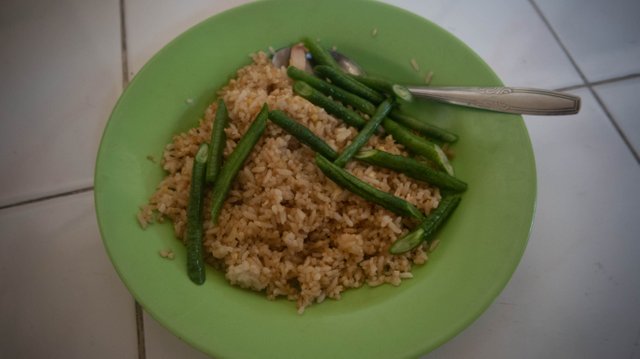 What did you have for breakfast today?