🍹Dragon Fruit Juice🍹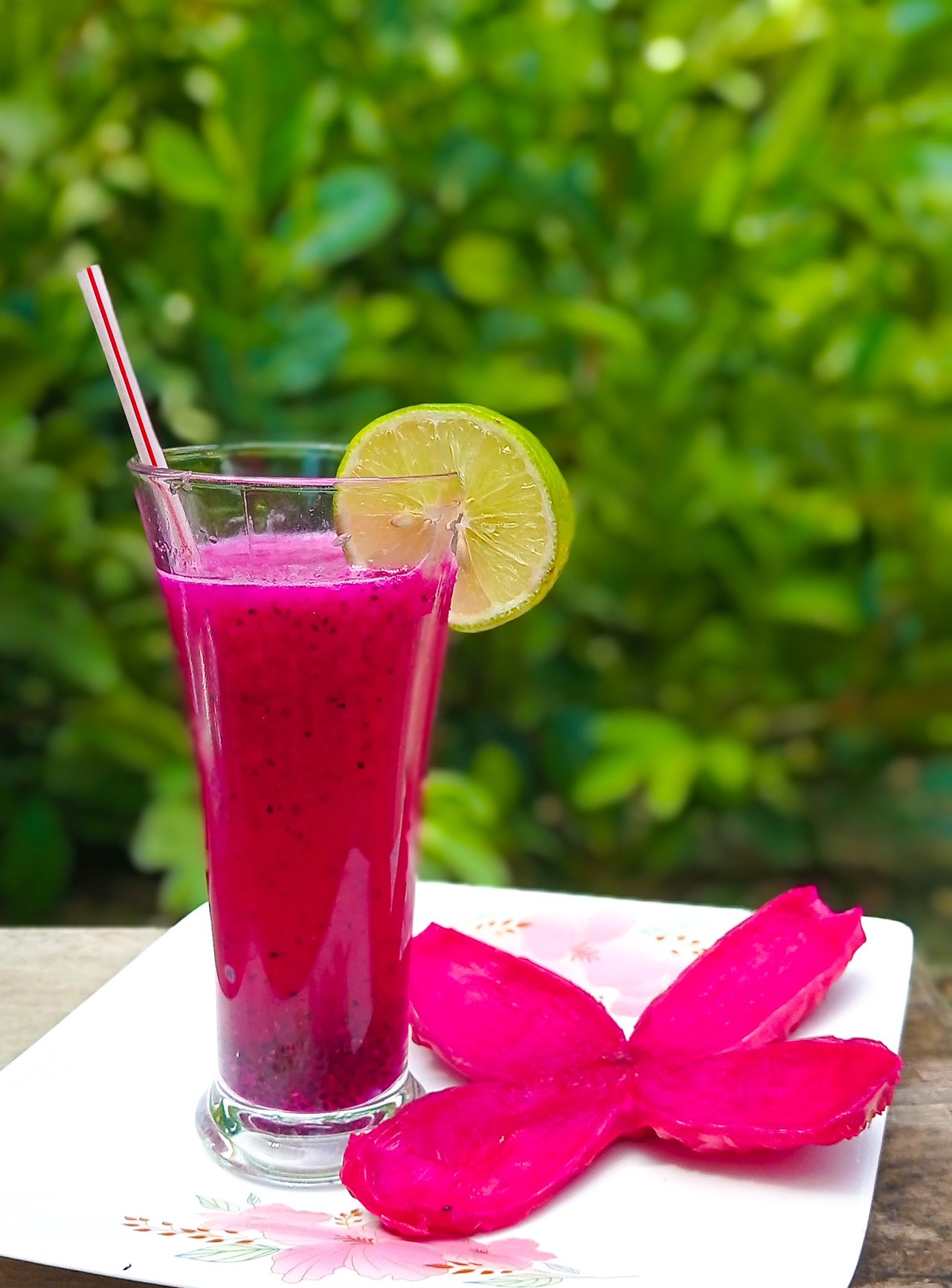 Ingredients 🍷
🍷Dragon fruit
🍷Lemon
🍷 Sugar
🍷 Salt
🍷 Ice cubes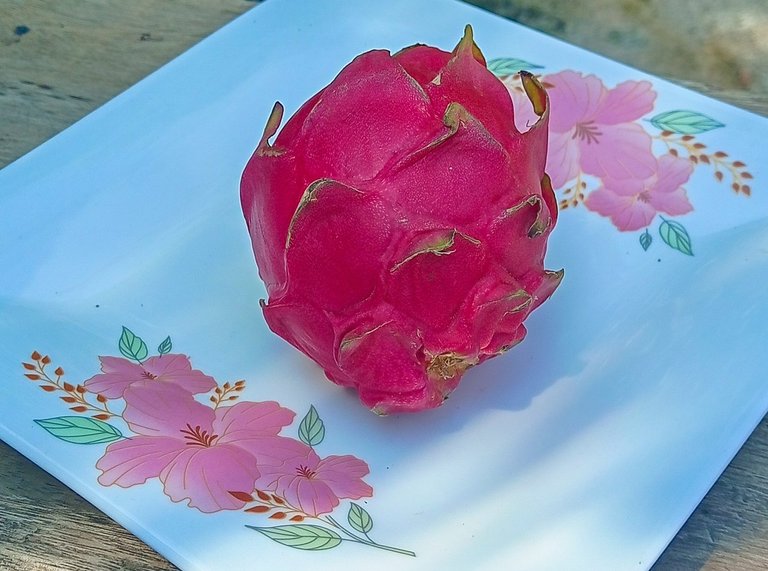 I first picked up a dragon fruit. Then I washed and cleaned this fruit in a very beautiful way. Then with a knife I cut the outside of it a little bit. Then I cut the part of its face in a circle.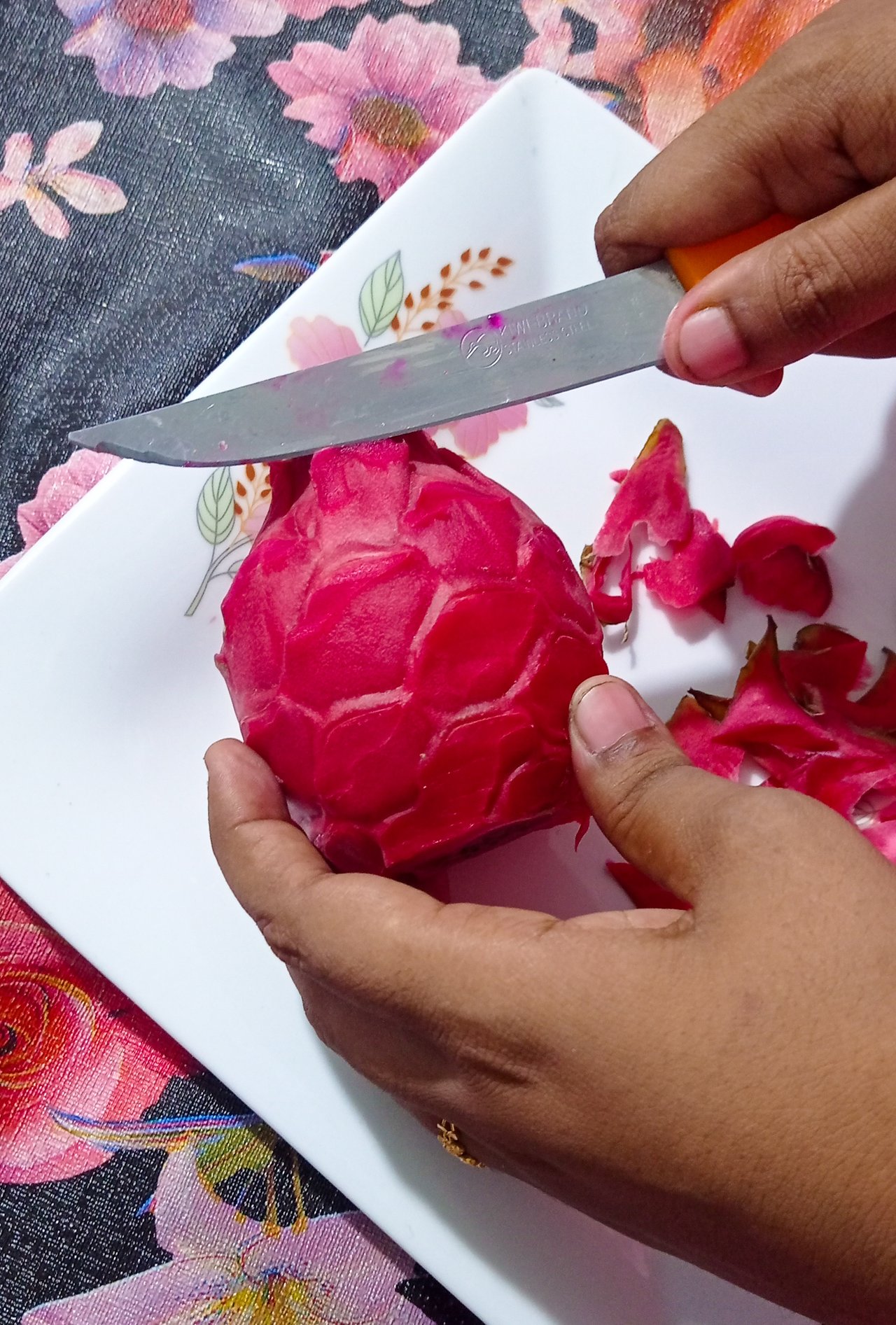 Then I cut the fruit along the middle. Then I cut another part in the middle from another site. Since this part is not completely dependent on the animal, it will look exactly like a flower.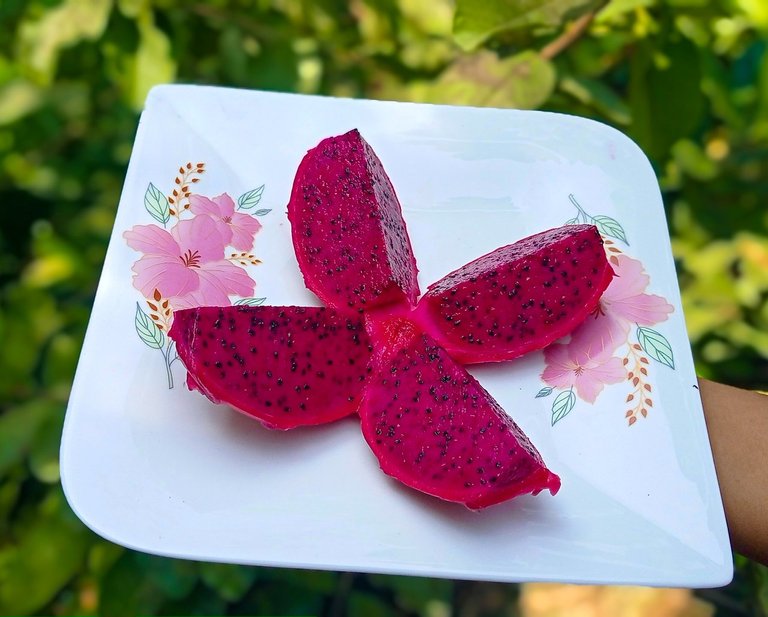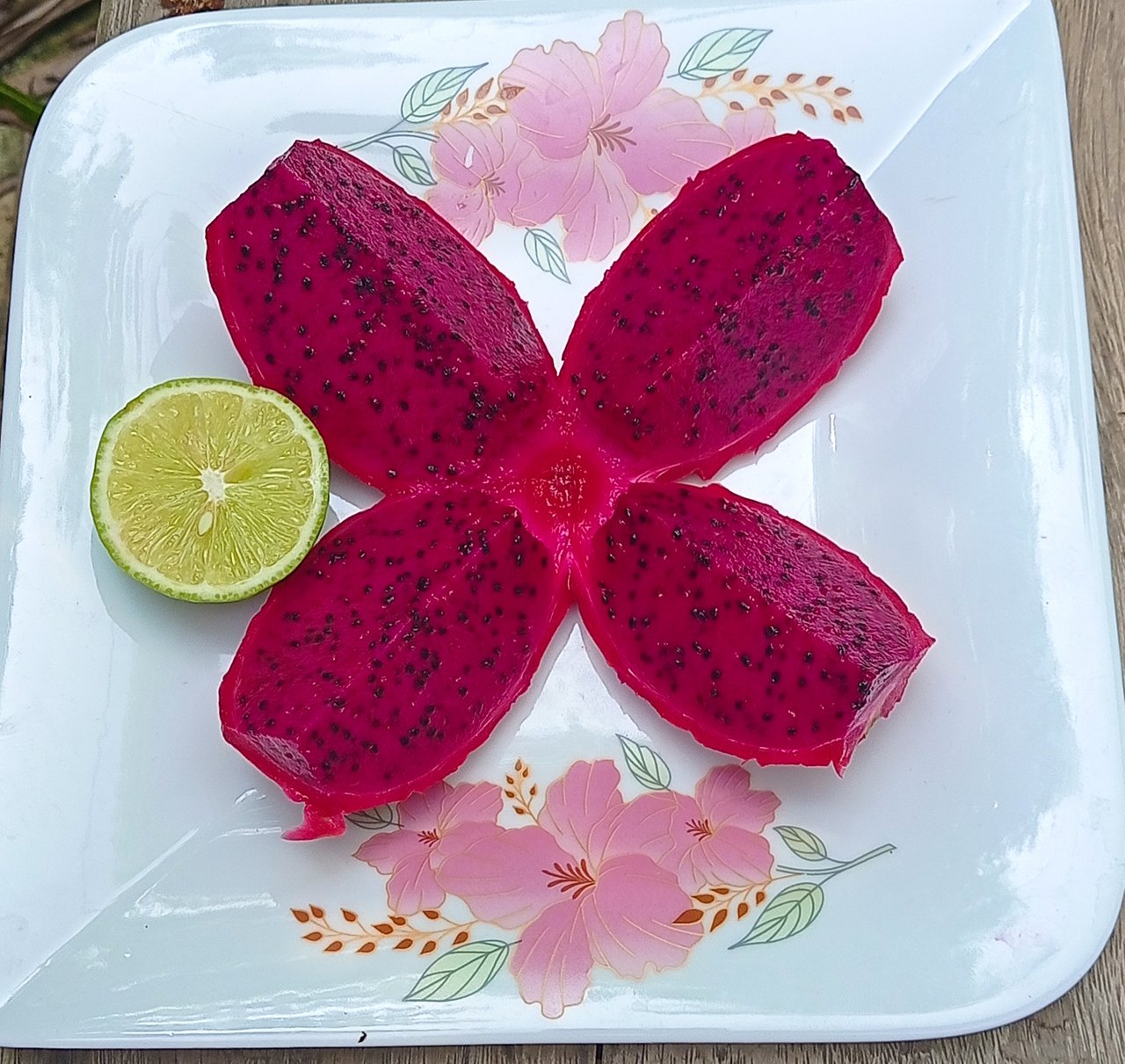 Then I picked up the inside of the fruit in a blender. Then I mixed sugar, salt, lemon juice and all these ingredients. Then here I used a very small piece of ice. Then I blended in a blender for a while.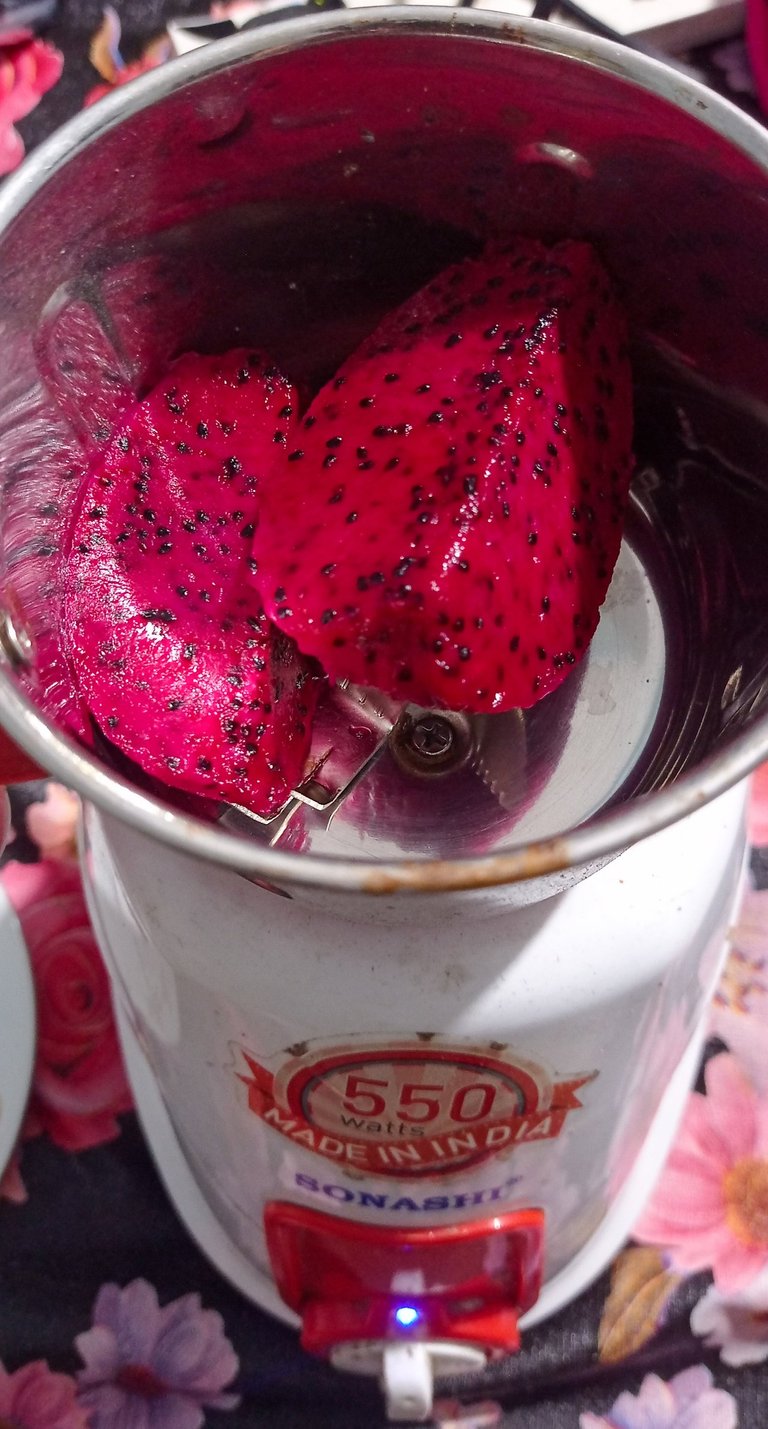 After blending, my dragon fruit juice was made. Then I took it in a very beautiful glass and served it decorated with lemon slices.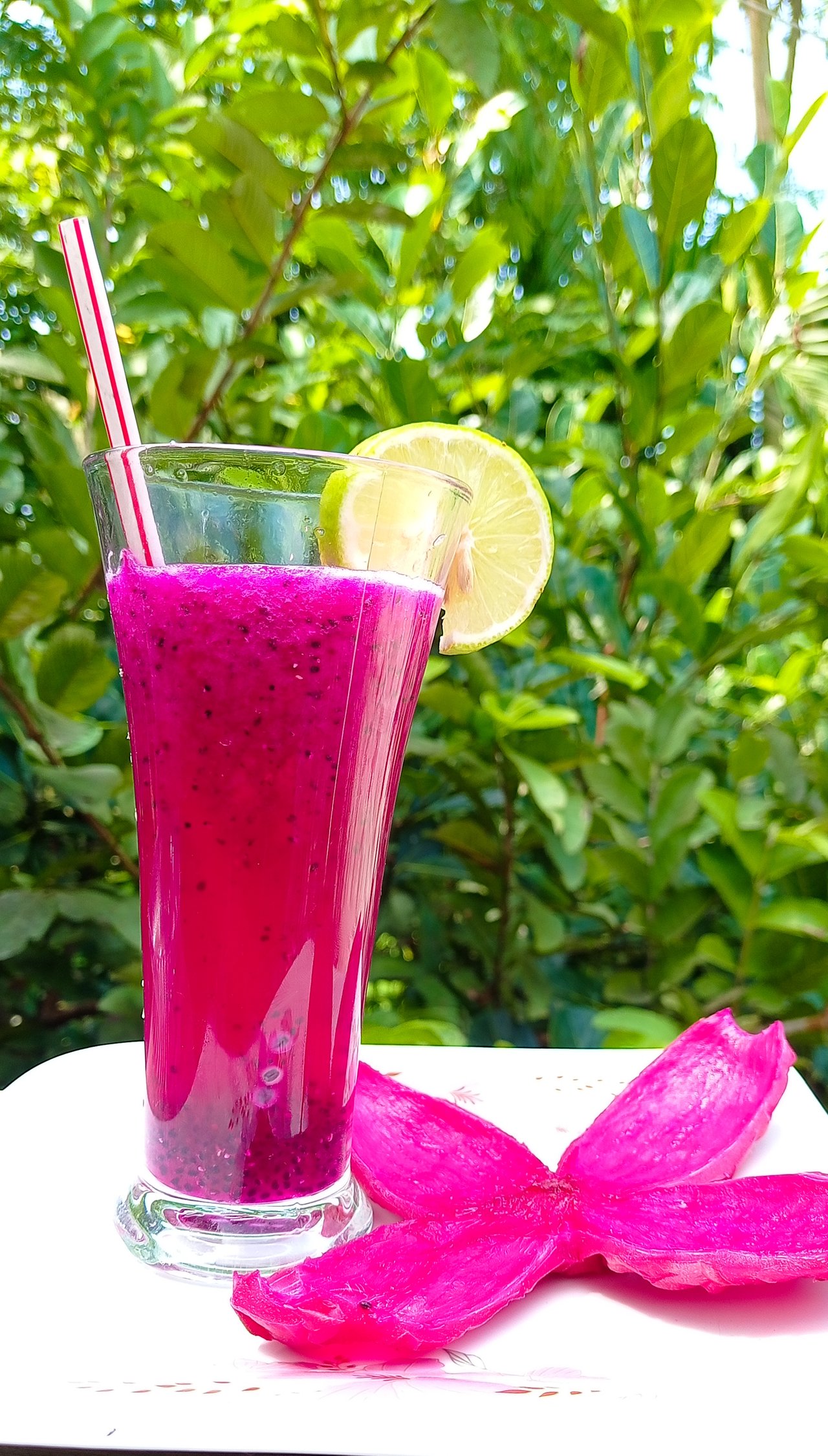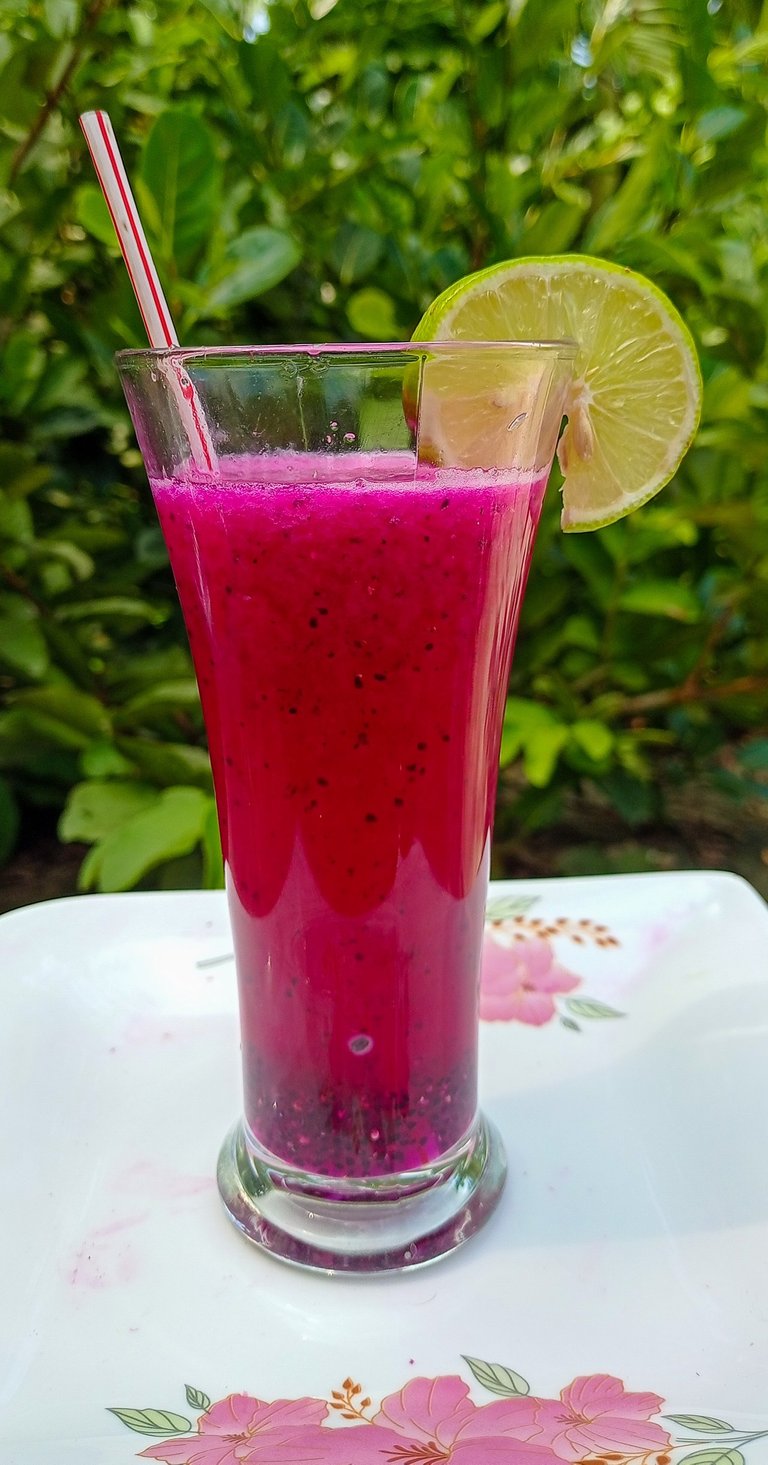 Thanks everyone who supported me.