Wednesday, 2022-11-30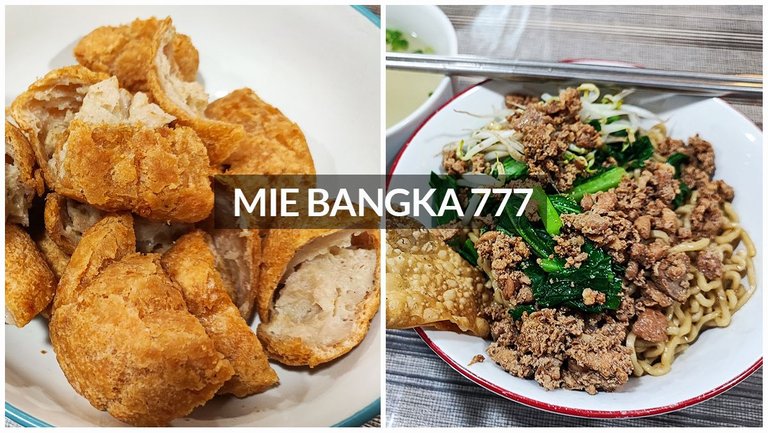 It's been ten days since I last posted. We've been on a road trip across Java island to visit places of interest and explore the local cuisines. One of the things I missed for breakfast was noodles, and this morning I just had to satisfy my cravings for noodles. It's been a while since I last had Bangka Noodles served with "tauco" chili sauce.
Tauco is a paste made from preserved fermented yellow soybeans in Chinese Indonesian and Malaysian cuisines. Source: Wikipedia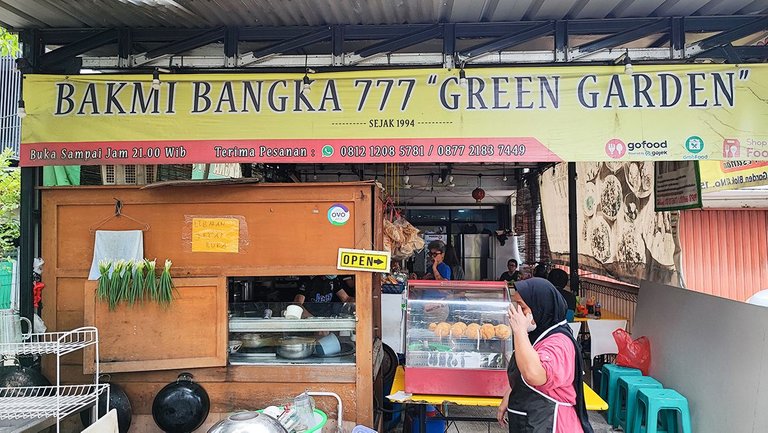 A simple typical setup of a home resto – a driveway, turned into outdoor seating. The kitchen is at the front.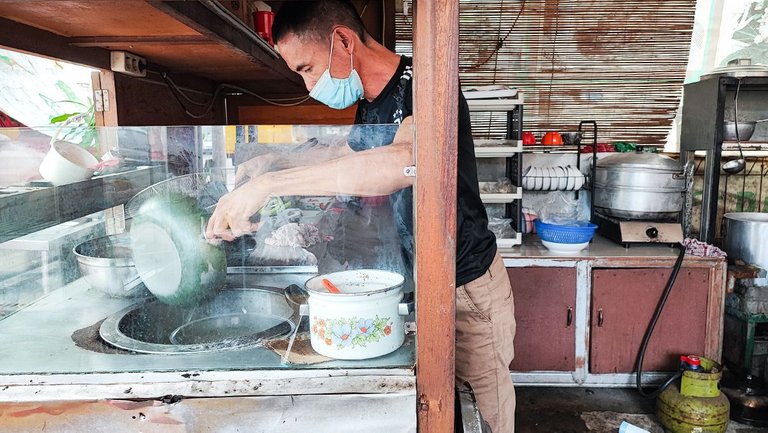 The man responsible for making delicious noodles!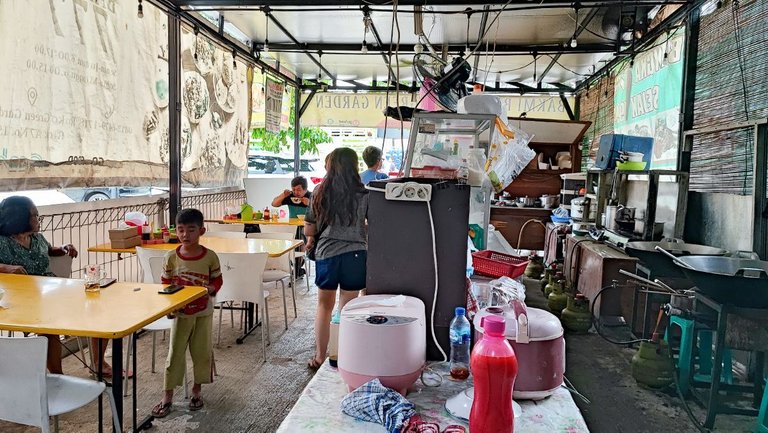 Outdoor seating area with cashier desk on the right side just below the fan, and kitchen behind the cashier desk.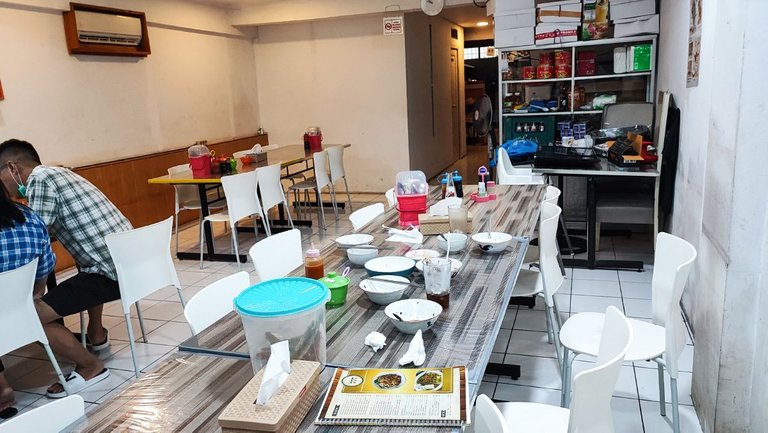 Air-conditioned indoor dining area. This area will be busy during lunch and dinner as sitting outdoors would be too hot during the afternoon and swarmed with mosquitoes at dusk.
There are several Bangka Noodles around our area, but our favorite place is Bakmi Bangka 777, located in a housing complex, Green Garden, about 3 km from where we live. This is a typical home resto that has been in business since 1994. They are open from 6:00 - 21:00, Monday - Sunday. The busiest time is the morning, breakfast time.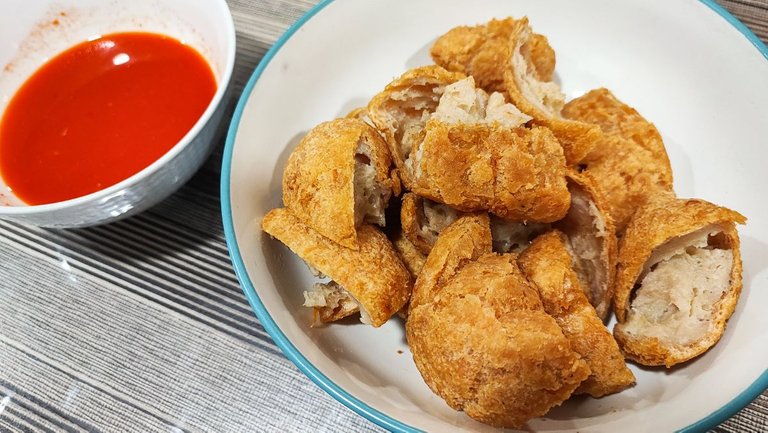 Deep-fried shrimp and pork meatballs for a side dish with sweet and sour chili dip while waiting for our noodles to be prepared.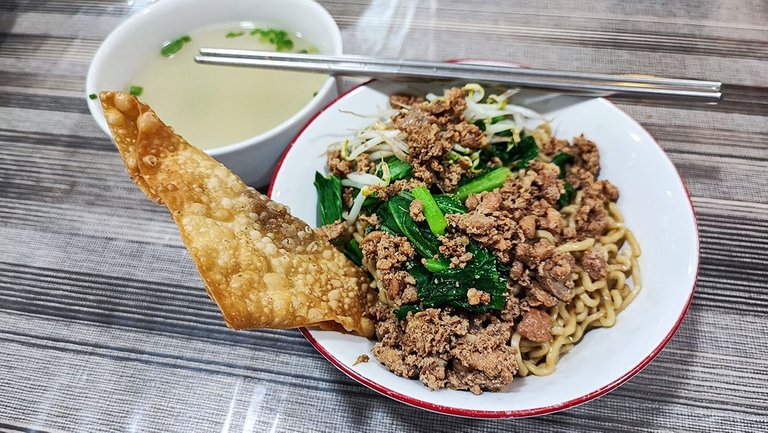 Finally, the pork toppings noodles with a bowl of broth sprinkled with spring onions. You know it's a good noodle resto when the broth is also tasty. The deep-fried wonton is also another side dish you can order separately.
When we got there, it was already around 9:30. Even though the place was not too busy, we saw people coming in and out to have breakfast. We ordered three noodles with pork toppings. We also ordered two pieces of deep-fried pork & shrimp meatballs for a side dish. Noodles are considered fast food, and our orders came in less than 5 minutes.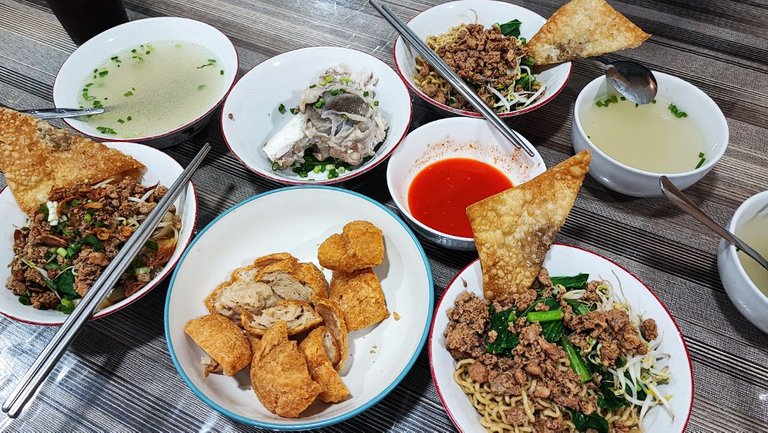 Breakfast for the champions! A big pork bone (upper left side of the red chili sauce) as a bonus. This is why the broth is so tasty!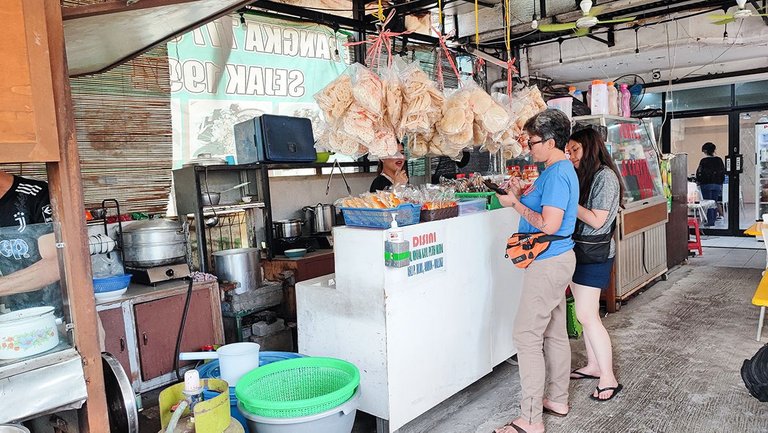 Paying our bill on the way out.
It was definitely a simple yet hearty, delicious noodles for breakfast. The whole meal (for 3) plus side dishes and drinks cost USD 10. I love the broth and that is what makes me keep coming back. Stay healthy guys!
---
Thank you for reading and for your support.
---

All images and/or videos in this post are created by me, otherwise, they will be specified. You can also support me by clicking this link or the image on the right. 🙂
---
| | |
| --- | --- |
|                                 | A baby boomer who's trying to embrace and adapt to the new digital world. Worked for over 30 years in the IT industry before retiring and now run an online vegetable delivery and hydroponics equipment business. Enjoy traveling, cooking, writing, playing pool, and all IT-related stuff. You're always welcome to leave a comment or feedback, and an upvote or reblog is also greatly appreciated. |