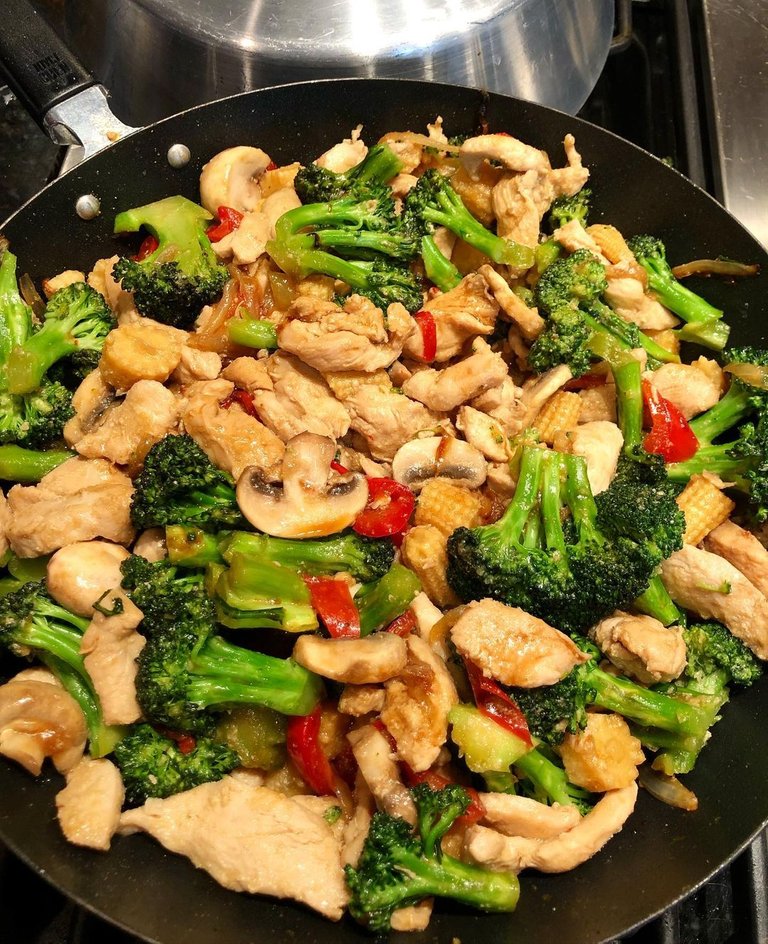 Chinese Chicken with mixed vegetables.
Heat some oil in a wok.
Add about 1 1/2 pound of thinly sliced chicken, salt, pepper. Cook for a few minutes, mixing well.
Put the cooked chicken in a separate container.
Add some more oil to the wok, 1 chopped onion and a few garlic cloves.
Sauté until golden, then add broccolil, sliced bell peppers. After 3 minutes add Mushroom and baby corn, add teriyaki sauce, ginger powder, pepper.
Cook for 3 more minutes.
Add the chicken to the wok, mix well and add 1 tbs of corn starch.
Mix well, cover the wok and cook for 2/3 more minutes. Don't over cook. The veggies should stay a little crunchy.
Enjoy!